Is Mexico City safe? Here's everything you need to know about safety in Mexico City from a local
Is Mexico City safe? This is a question I get asked all the time.
I decided to write a post about safety in Mexico City because, frankly, I'm a little bit tired of listening to people who have never even been to Mexico City talk about how unsafe my beloved home is.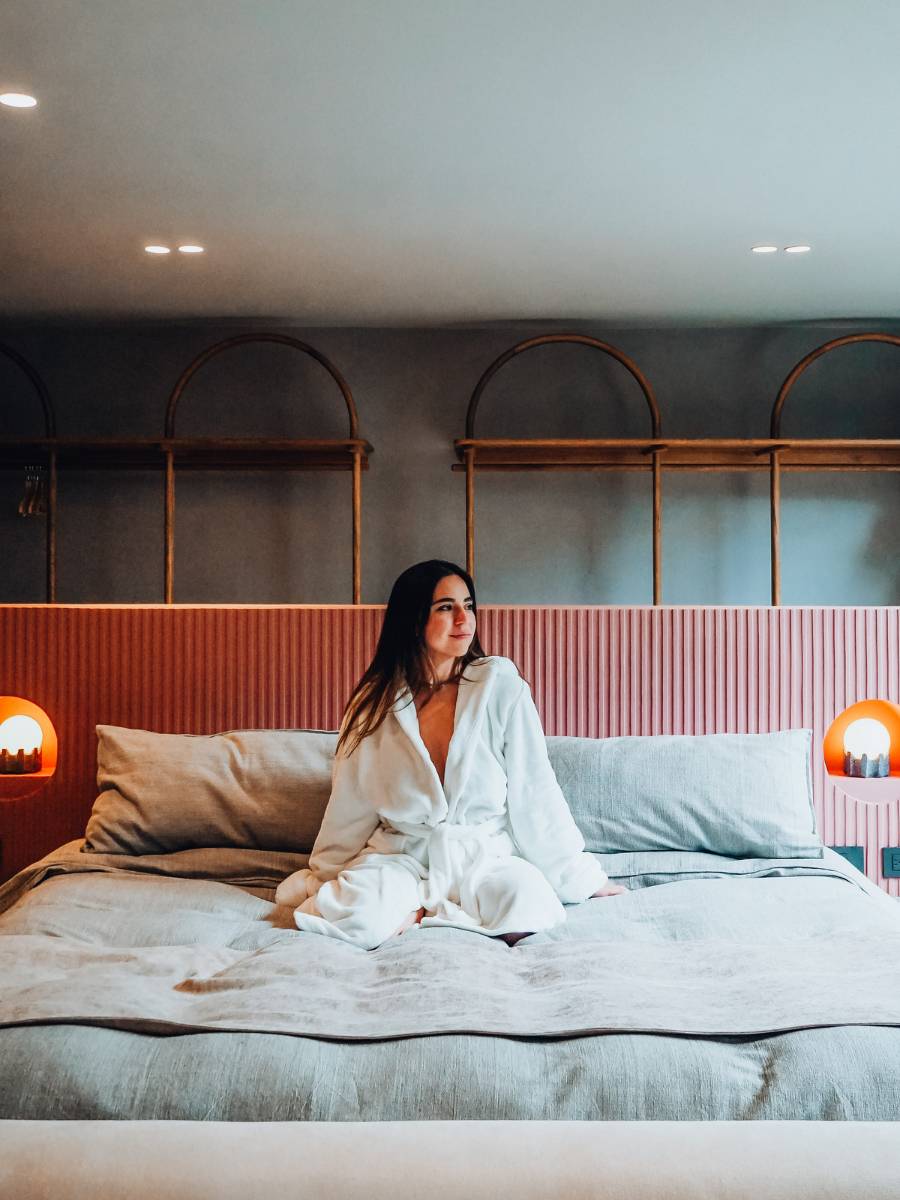 I was born and raised in Mexico City but have lived all over the world. I've called several cities in the United States my home (Fort Lauderdale, New York City, and Boca Raton) as well as different countries (England, Germany, and Thailand).
In 2020, I decided to move back here permanently. If there's someone who can REALLY talk to you about safety in Mexico City, it's me!
I understand that safety is your concern when traveling to Mexico and that Mexico City doesn't exactly have the best reputation (although I feel that has improved a lot in recent years as it used to be a bit of a "hidden" gem in Mexico until plenty of digital nomads discovered it).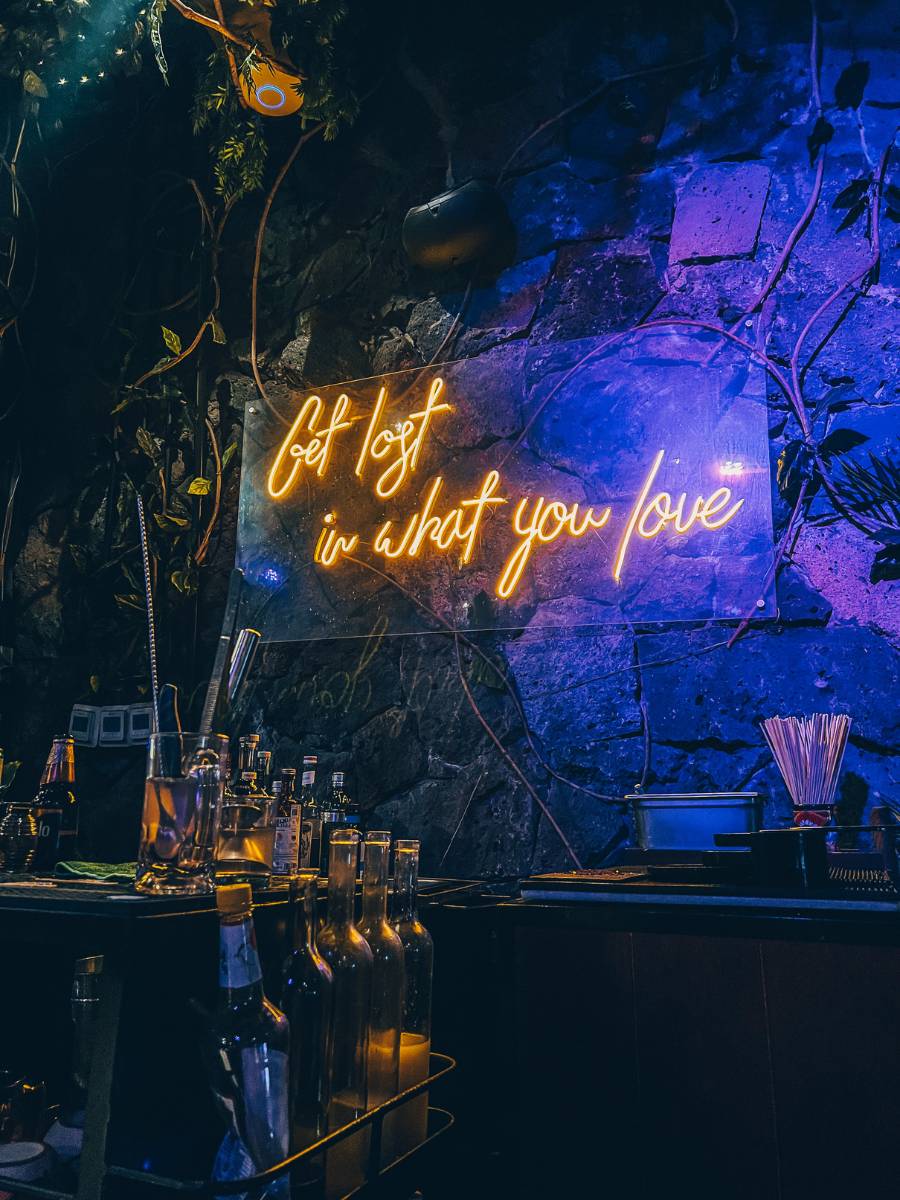 Mexico City is a place that has notoriously been known as an unsafe destination, but as someone who lives here and has the ability to compare her experiences with places on every continent, I will give you my honest opinion about safety in Mexico City.
Now let's answer your burning question…. is Mexico City safe?
Is Mexico City Safe?
Mexico City has a really bad reputation when it comes to safety due to its past as well as movies and shows that display it in a pretty bad light.
Luckily, I've actually noticed a change there in the past few years with social media content, reports, and TV shows displaying it in a much better way.
Ignore the unsafe Mexico City you see on shows like Narcos and instead, see the Mexico City that appears on the Queen's Gambit… culture-rich, beautiful, and absolutely fabulous. That's MY Mexico City.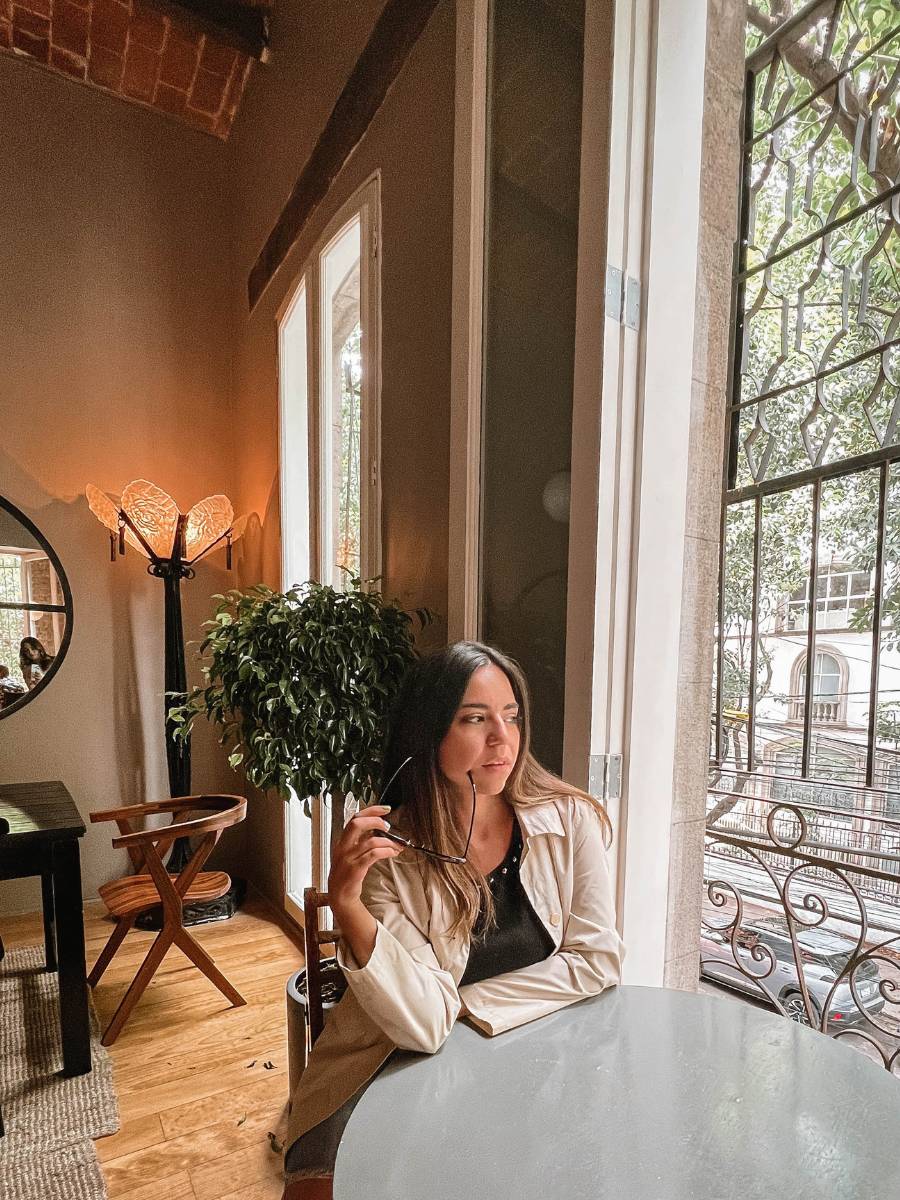 Okay, But How Safe Is Mexico City, Really?
Like ANY big city anywhere else in the world, Mexico City has safe and unsafe areas.
However, I've found a key difference between Mexico City compared to other cities I've lived in.
In the safe areas, I have ALWAYS felt extremely safe in Mexico City, whereas I can't really say the same thing about areas considered safe in places like New York, Fort Lauderdale, or Dusseldorf, where I did have incidents happen to me. I've never been robbed, harassed, or anything of the sort in Mexico City. EVER.
The areas that are dangerous in Mexico City are places you wouldn't really have a reason to visit, anyway, but we'll talk about that further down this post.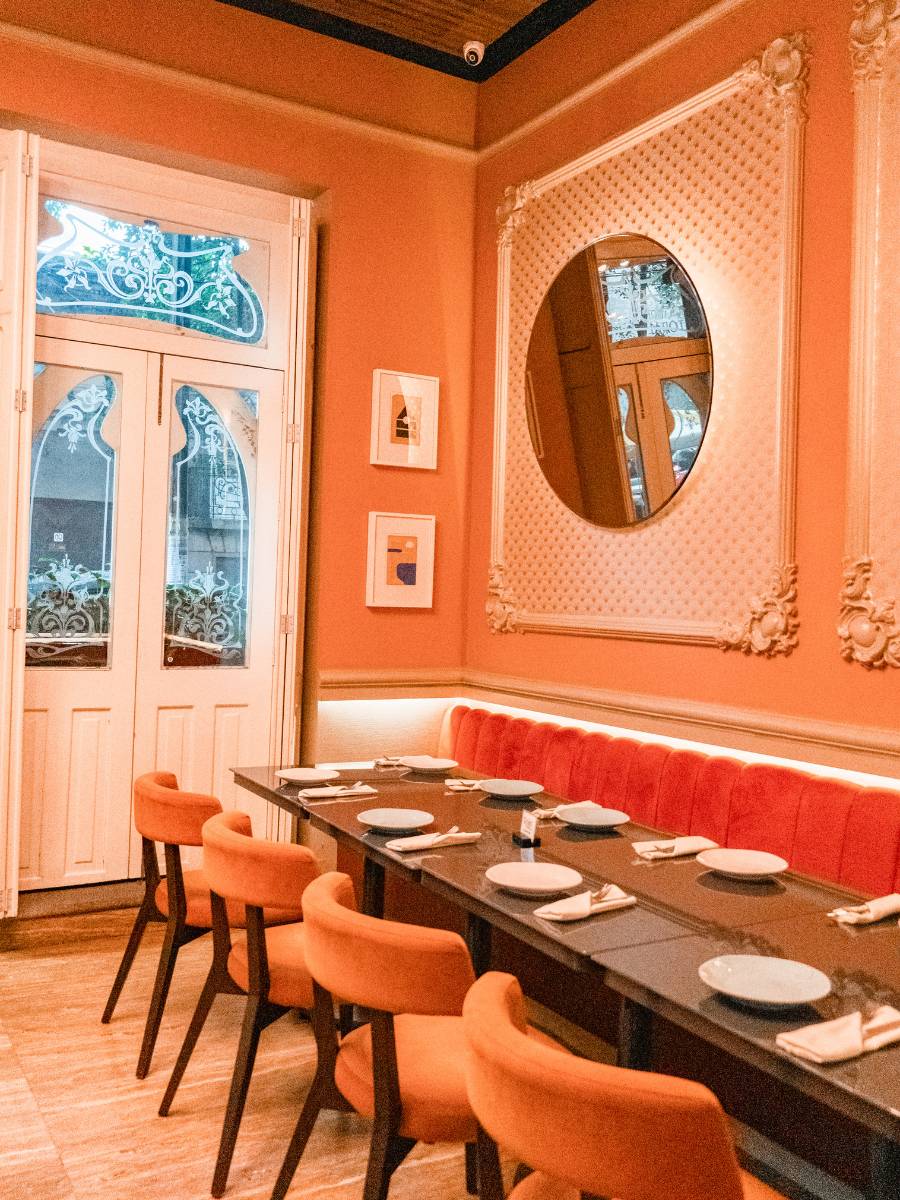 Is It Safe To Travel To Mexico City? Here's What You Need To Know:
I wouldn't have been writing this guide a few years ago. Mexico City was once a pretty dangerous place, especially back in the 90s and into the 2000s.
Back then, petty crimes like robberies were rampant, especially after the Mexican Peso crisis of 1994. Before then, one USD was worth three Mexican pesos.
On December 3, 1994, it suddenly triplicated. This resulted in poverty, unemployment, and crime. For you to understand the severity of the situation, my grandfather was the owner of a construction company here in Mexico.
He purchased machinery worth about three million dollars. Overnight, his company suddenly owed nine million USD, six million more than he did the day before. This crisis was so severe that it even resulted in suicides.
Crime became rampant out of pure necessity. My great aunt was once walking over to her car from the supermarket when a man in a suit approached her and stole her bags. He apologized to her in tears, "I'm sorry, there is no food in the house for my children" and left.
It took Mexico a long time to recover from this, and crime like theft was common in Mexico City well into the 2000s.
I'm actually from the suburbs of Mexico City and my mom tells me that, back when I was little, the only way we would ever visit Mexico City was if we were with my dad and even then it was still pretty scary.
Even in the 2010s, the city had gotten slightly safer, but definitely not as much as it is now. I moved out to the United States in 2012, followed by a 6-year stint of traveling the world.
When I came back to visit my family in Mexico City in 2019, I couldn't believe my eyes: It was like a brand new, shiny city to me.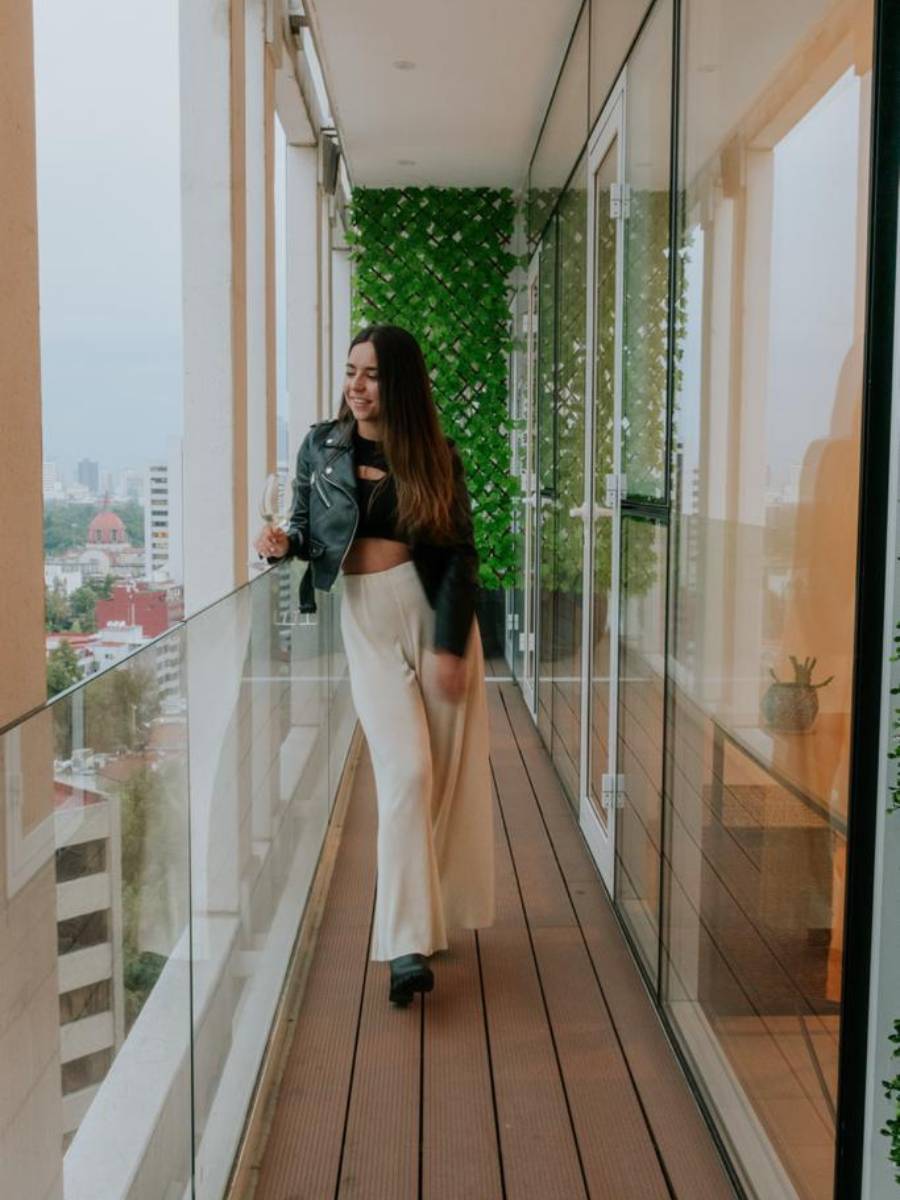 Our current and past governors have definitely made a huge effort to improve the city in every single way, including its safety, and let me tell you something: It shows.
In fact, Mexico City has a pretty low crime rate compared to most of the rest of Mexico and even a lot of cities in the United States.
YOU MAY ALSO LIKE:
Why I Feel Safe In Mexico City
Like I've mentioned before in this post about safety in Mexico City: I feel I'm a reliable source about how safe Mexico City is because I'm a local.
I have lived in many places all over the world and traveled extensively as a solo female traveler, so I have a ton of references to compare my experiences with.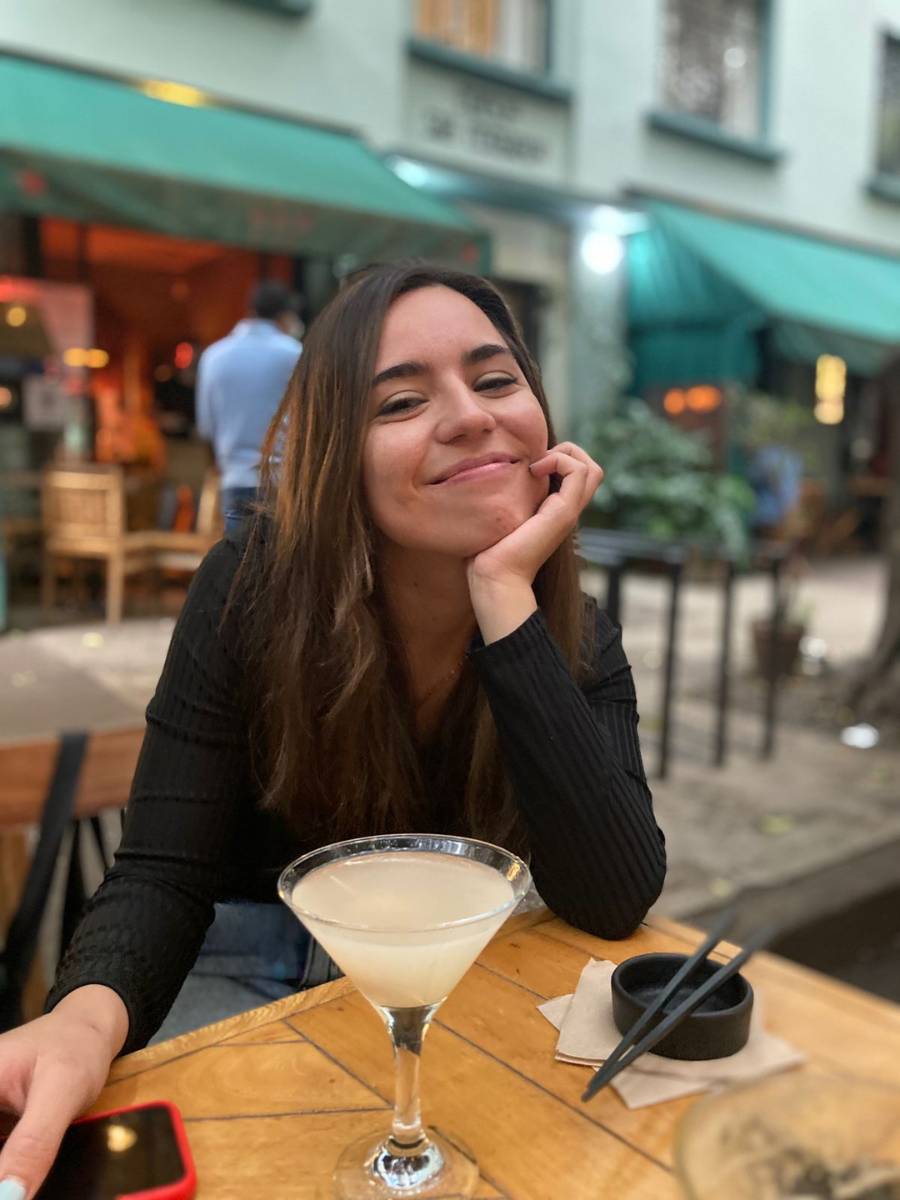 One thought that may pop to your mind right now is: But you're a local AND a Mexican, and your experiences regarding safety in Mexico City are different than mine, a foreigner.
And you know what? You're absolutely right, but here's the thing: I'm a brown-haired, light-skinned, thin Mexican woman in her 20s.
Statistically, after Central American refugee women in Mexico, I'm a favored target, which is something I read recently that completely terrified me.
When it comes to the risk of femicide and kidnapping, I'm a walking statistic waiting to happen. Every week, dozens of women who look like me in Mexico disappear, never to be heard of again (this usually happens elsewhere in Mexico, though).
Yes. I know how scary that sounds. For me, anyway.
Foreigners, however, aren't usually targeted for crime-related activity as long as they don't get involved with the cartels.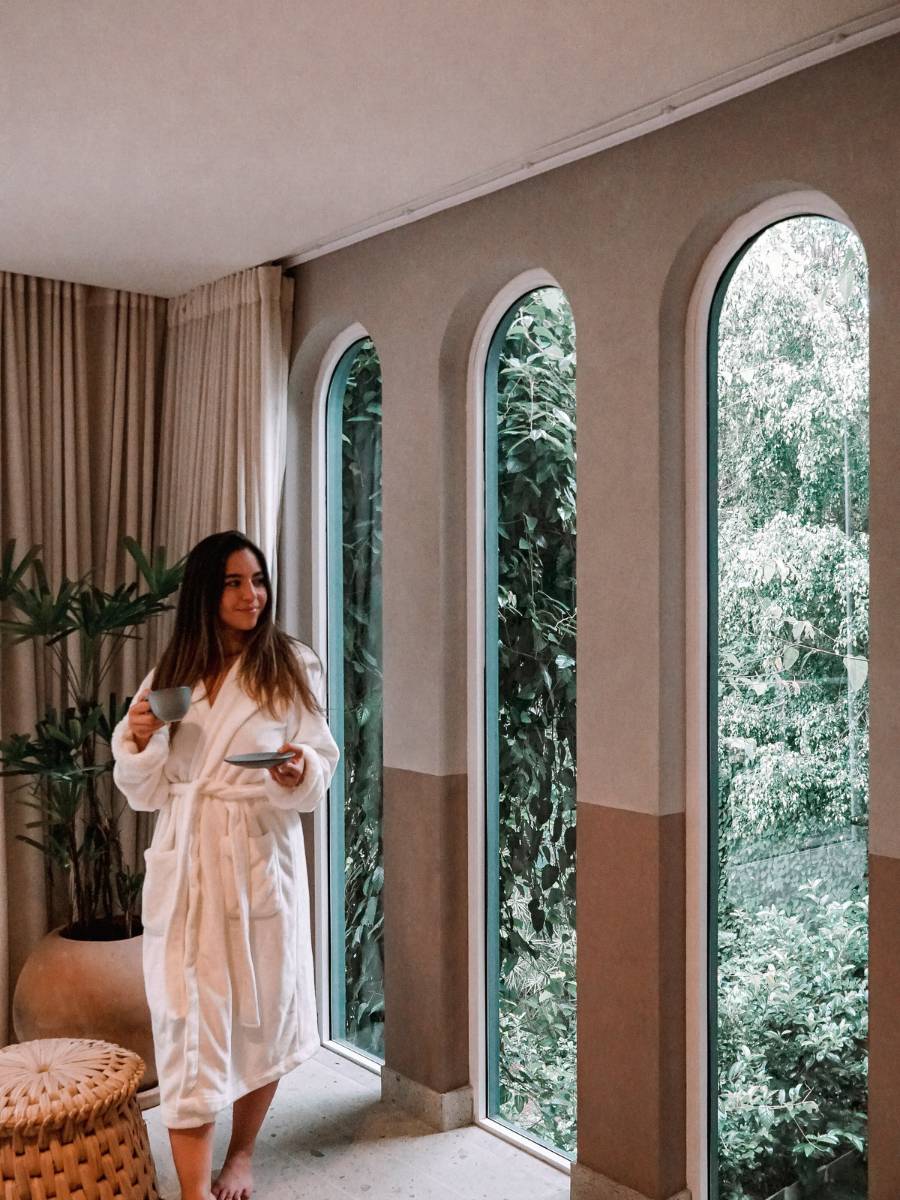 The Mexican government dedicates a ton of budget to tourism, and if something were to happen to a foreigner here and it made it to international news, it would deeply affect the country's overall income.
The government would do everything in its hands to resolve the issue, and criminals know that. Targeting a random foreigner is extremely risky for them, and they're unlikely to take their chances.
As you probably gathered from the above paragraph, I'm not the type to sugarcoat things. I would never tell you a place is safe if I myself hadn't felt safe there or didn't know what I was talking about. My aim is to provide readers like you with honest and completely transparent information.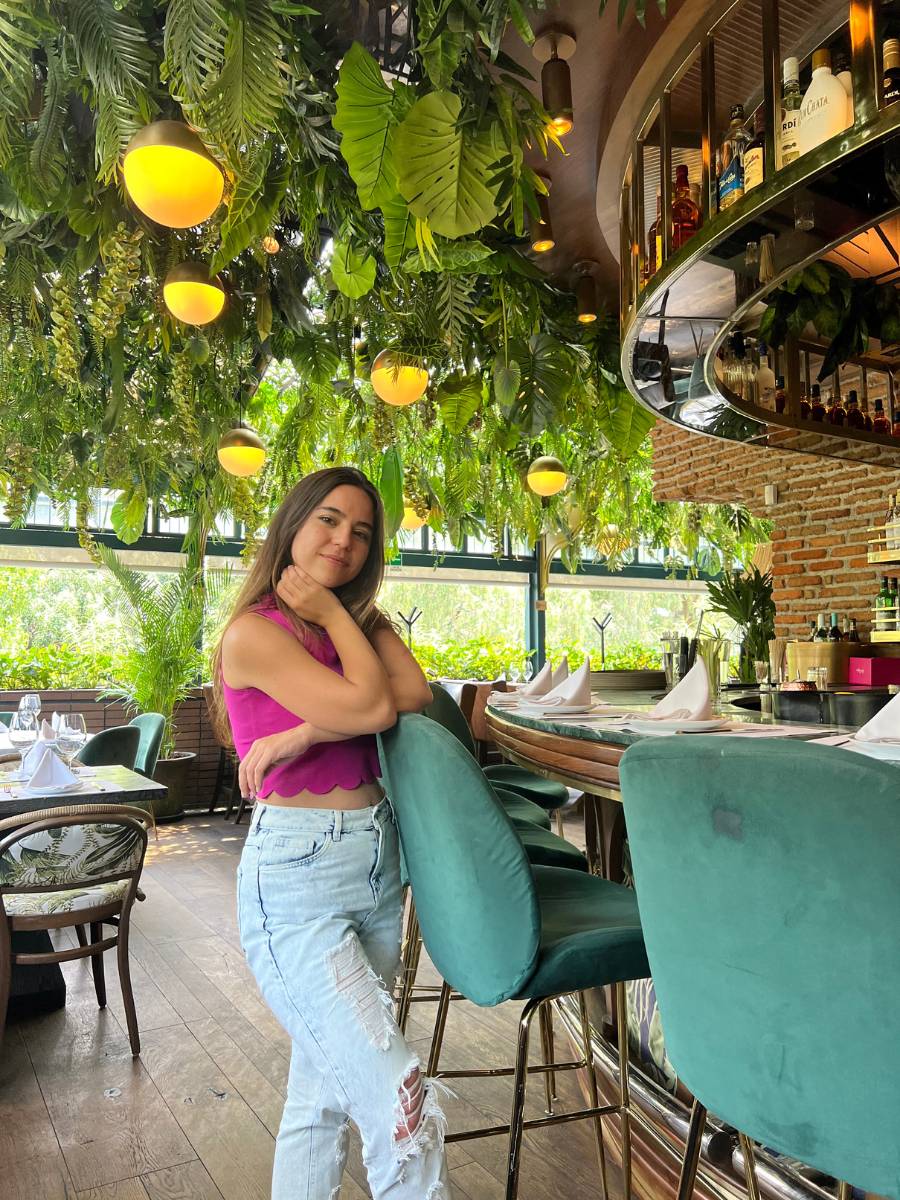 I wouldn't say certain other cities in Mexico are safe when they aren't nor recommend going there if I knew you wouldn't be safe.
With that said, if I can say I feel safe in Mexico City, trust me when I tell you that you are 10 times safer as long as you know which areas to avoid (more on that below).
I've had many international friends visit Mexico City and they've all, without an exception, said something along the lines of "it's completely different from what I expected" or "why the hell do people say Mexico City is dangerous?".
My friend Dana was actually terrified to walk after dark due to stuff she read, but after just a few weeks, she was walking 2+ kilometers back to her Airbnb from my house past 9 PM alone.
Please come here and see what I mean for yourself. The primary risk you're running is having your heart completely stolen by my magical home city!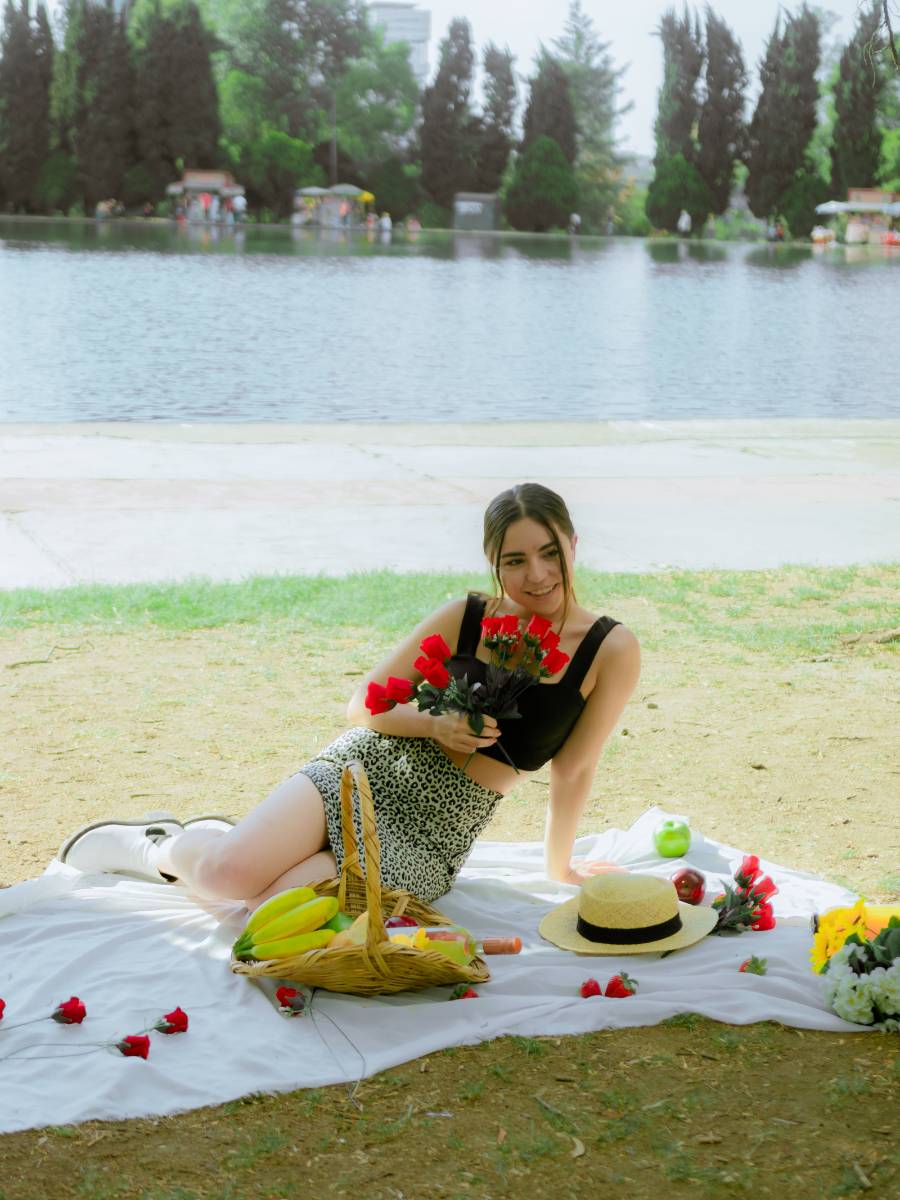 Unsafe Areas To Avoid In Mexico City
First-time travelers to Mexico City should know what areas are best avoided in the city. Unsafe places in Mexico City include Iztapalapa, Tepito, Neza, Ecatepec, and Doctores. In fact, the crime statistics you may find online about Mexico City are mostly exclusive to these areas.
Doctores has made an improvement in terms of safety in the past couple of years, but I'd still avoid the area, just in case.
Moreover, Neza is the neighborhood Benito Juarez International Airport is located in, so you will be there if you fly into Mexico.
The airport itself is safe. If you need to stay close to the airport for the night (because you have a layover or land late at night), there's a Camino Real hotel across the street from the airport.
The hotel is connected to the airport by a bridge, so you won't even need to get out of the airport to access it.
Tepito is considered extremely dangerous even by locals. However, Tepito does have its allure, especially because it's host to La Lagunilla, a splendid antique market like nothing you've ever seen before. The government started a project in 2023 to improve safety here, so conditions are expected to improve significantly.
It's also a place known for selling extremely cheap goods and knockoffs. When I was little, a common phrase to tell someone who brought something new to school was "oh, please! You probably bought it at Tepito!"
If you DO want to visit Tepito for the experience, do so on a Sunday. This is when the markets are bustling. Us Mexico City locals commonly joke and say Tepito is safe to visit on Sunday because "robbers take a break from crime because that's the day they sell the stuff they stole during the week".
It's a joke, but also… it's not.
Another place I want to mention here is the Centro Historico because I see it as a recommended area to stay by many Mexico City guides.
Look, while the Centro Historico is absolutely beautiful and NEEDS to be on your itinerary, I would discourage you from staying here.
No, it's not unsafe in a major way, but petty crimes like robberies and pickpocketing are pretty rampant in some areas of the Centro.
The thing about Centro is that it's a labyrinth of streets, some of which are absolutely safe, but once you take a turn to the next, you can suddenly find yourself in a dodgy place.
Centro can be unexpected if you don't know its streets and it's also pretty crowded, which makes it a mecca for pickpocketers (you'll see locals here walking with their bags in the front).
Super Safe Places In Mexico City
I won't go overboard describing every single safe neighborhood in Mexico City (I'll be writing full guides for each and every one of them soon, so stay tuned!).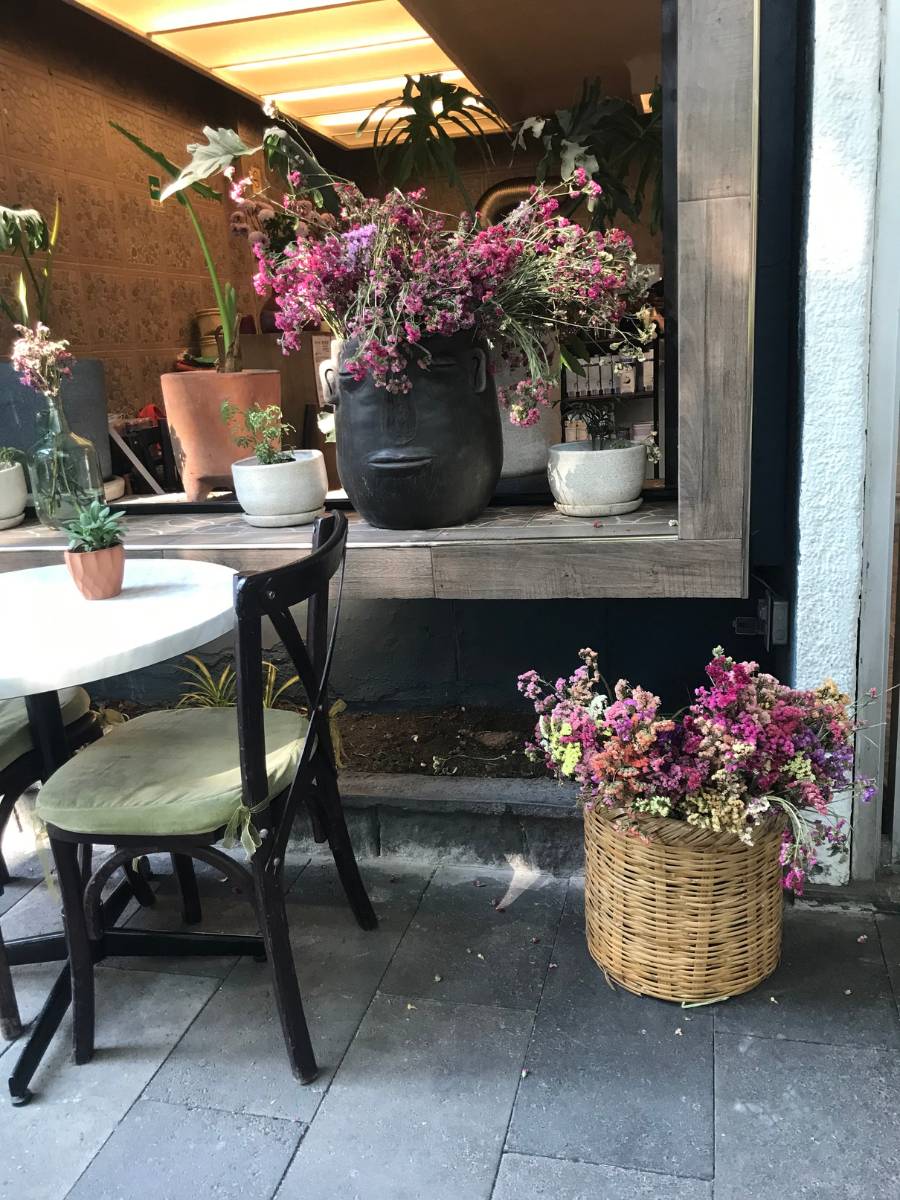 Instead, I'll list them so you know exactly where to book your accommodation in Mexico City with safety in mind:
Polanco
Condesa (I currently live here!)
Cuauhtemoc: This area used to be very dangerous back in the 90s as it was the red light district back then and even locals avoided it like the plague. It was recently gentrified and it feels super safe, not to mention it's absolutely gorgeous. I lived here for a year from 2020 to 2021 and I miss it so much I'm actually considering moving back!)
Roma Norte (Roma Sur is also pretty safe, but I did live here for a bit and found it a bit sketchy at night at times, so I wouldn't recommend it as much as Roma Norte, personally. Keep this in mind when booking, as some people usually refer to the entire area as "Roma" because they're right next to each other).
Del Valle
Narvarte
Santa Fe (but it's far from the city center and not well-connected by public transport. I wouldn't recommend staying here unless you're traveling to Mexico City for business. Santa Fe is the commercial district of Mexico City, so most headquarters and skyscrapers in the city are located here).
Lomas de Chapultepec
Is It Safe To Walk In Mexico City At Night?
As a woman in her 20s, I go out partying frequently (the nightlife in Mexico City is the best I've EVER experienced).
I'm also a night owl and a night-time snacker and with Oxxos and 7/11s being open 24 hours, I've definitely gone out late at night whenever I get cravings.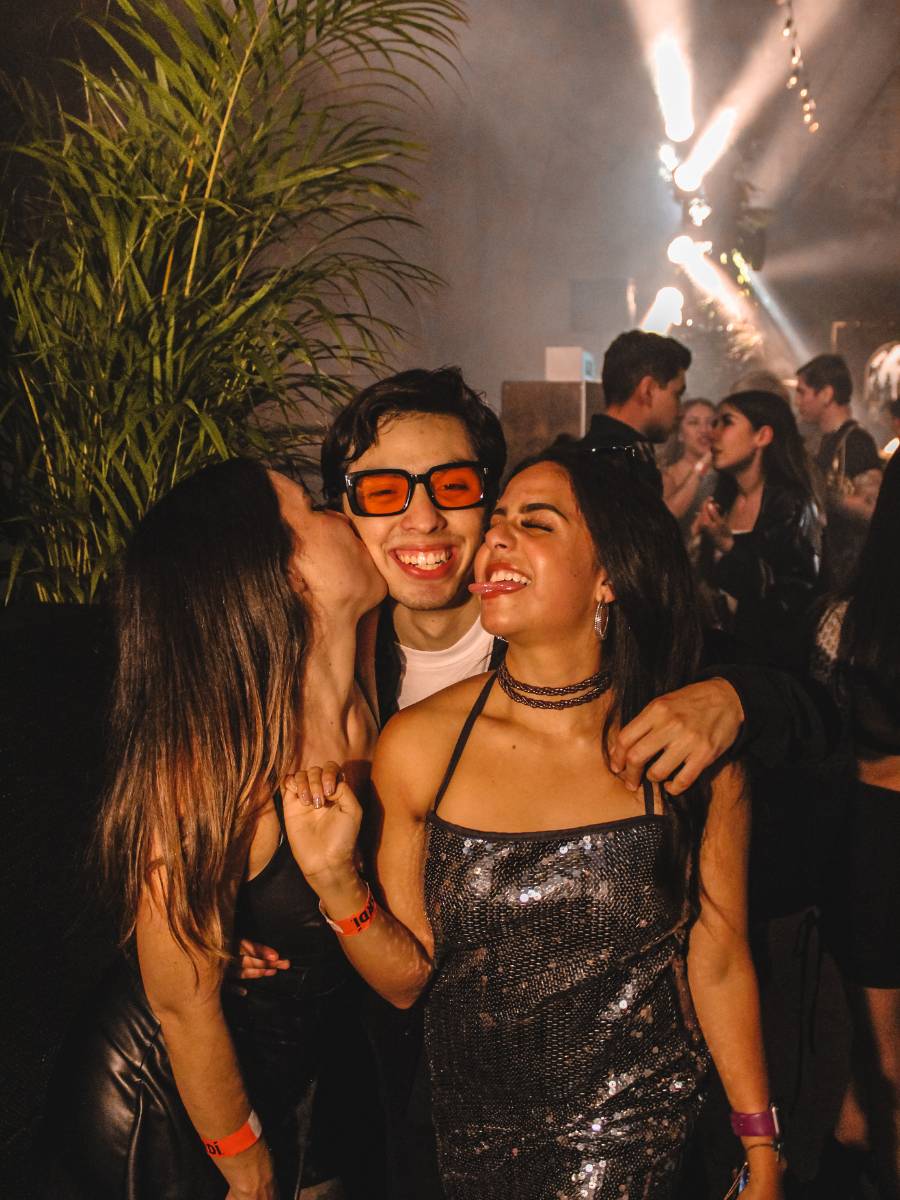 Walking in Mexico City at night is totally fine, especially in the neighborhoods listed above. They're extremely well-lit, have security cameras everywhere, and even provide panic buttons in a ton of corners in case you need help (I've never had to use them, but having them there makes me feel safe).
I've never felt in danger, but still, it's up to you. My advice is to trust your gut. If you don't feel safe walking alone at night, take Uber or Beat instead.
I definitely don't walk alone long distances past midnight (unless it's to take my dog out for a pee when I stay up working late), but I also don't do that in any other city in the world because, well, common sense.
Is Mexico City Safe For Solo Female Travelers?
Yes, as long as you took notes of all my recommendations on this post, you should be absolutely fine visiting Mexico City safely as a solo female traveler.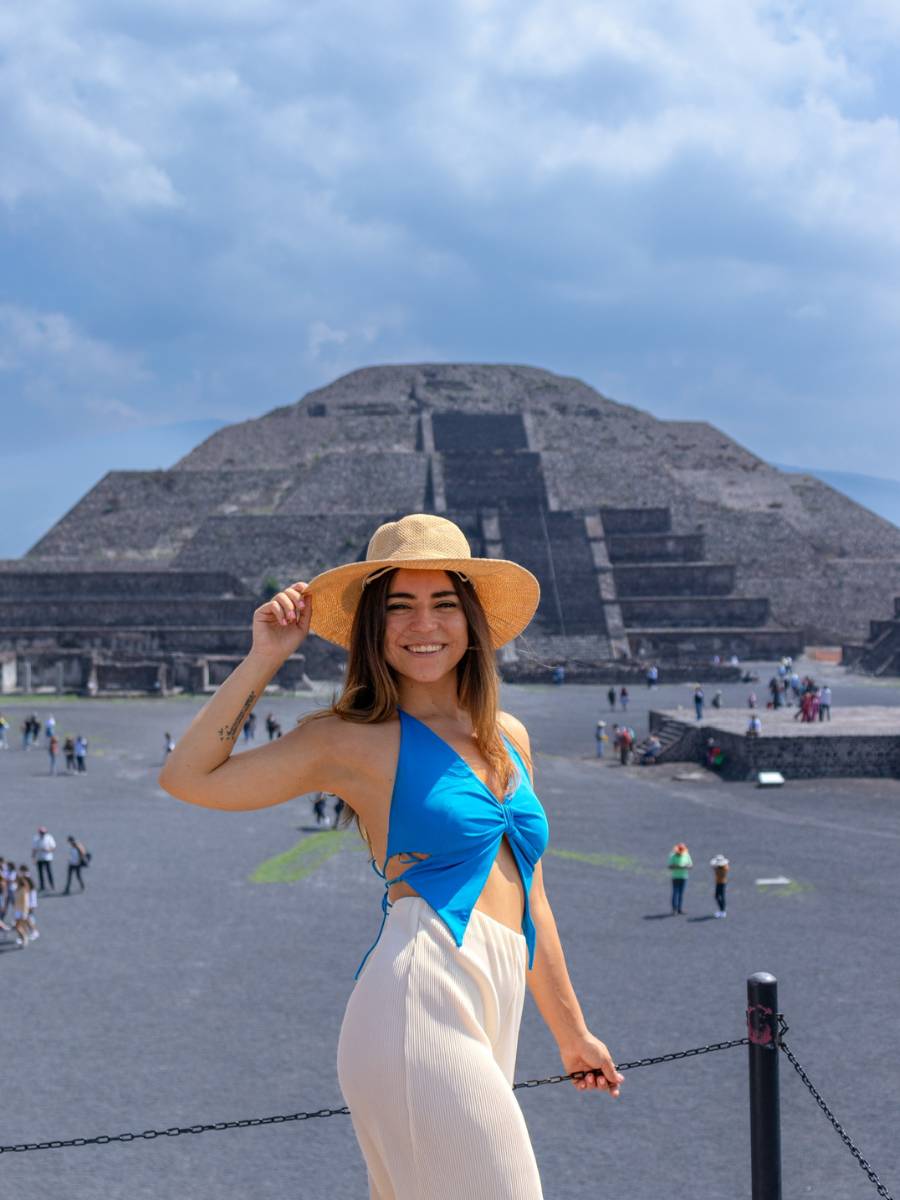 If you ever find yourself in trouble, I recommend approaching a woman for help. Mexican women are huge on sorority and they will almost always help you out, be it by letting you use their phone or even taking you home.
As an extra tip, public transportation has female-only carriages. You'll find these on both the metro and metro bus (I find the metro bus safer and more comfortable than the metro, personally).
Scams In Mexico City
This may just be because tourism is only starting to grow in Mexico City, but there aren't really any "typical" tourist scams I can think of here.
My only tip would be to beware of pickpocketers in concurred areas, especially around the Centro Historico.
Also, our new $500 peso bill is now the same color as our $20 peso bill so always double-check! It's confusing even for us locals.
There is a popular scammer that hangs out mostly around the Chapultepec area and Polanco. He is an American (or at least claims to be) who approaches people and tells them he's been robbed and needs money for his bus ticket. I first encountered him in 2019 and ALMOST fell for it. Over a year later I found a Youtube video on this man (minute 4:55)
I met him again just a few months ago in 2022. He had the exact same sob story for me. He then began shouting at me and calling me a b*tch after I confronted him. Beware of this man.
Another common scam (even for Mexico City residents!) is that lots of restaurants in the Centro Historico, especially those with terraces lure people in and then charge them insane prices for a simple meal. The government was made aware of this and is currently working to remove this scam but still, try to avoid these restaurants or check the menu before ordering.
Drinking Tap Water In Mexico City
Whatever you do, do not drink tap water not just in Mexico City but all over Mexico. It can make you sick.
Most Airbnbs and accommodations in Mexico City provide potable drinking water. If they don't have it, then you can ask your host. If you're moving here permanently or as a digital nomad, ask your landlord and they will help you get potable water (garrafones) delivered to your door.
Ridesharing Apps In Mexico City
We highly recommend using ridesharing apps to get around Mexico City. They're quick, safe, and usually inexpensive.
I personally almost always use Uber or Beat (all their cars are Teslas!) because they tend to get to the pickup location faster.
Didi is also great and usually cheaper, but prices vary depending on weather conditions and traffic.
Discrimination In Mexico City
Mexico City is an extremely open-minded place and accepting of all races, religions, sexual orientations, and nationalities. You're very unlikely to get discriminated against here as a foreigner.
The biggest discrimination issue in Mexico City overall is usually among Mexican themselves, mostly from Mexicans of European descent (either from the Spanish colonization, WWII refugees, etc) who have "white" features targeted against indigenous people.
I've also seen it happen at high-end restaurants and posh nightclubs, where fair-skinned Mexicans enter without issues while dark-skinned Mexicans with indigenous features are often turned away. It's very prominent and sad. This, however, will not really affect you as a visitor or expat.
Earthquakes In Mexico City
When it comes to safety in Mexico City, my biggest concern are earthquakes. Although rare, destructive earthquakes do happen here.
Thanks to technology, they're not nearly as damaging as the devastating earthquake Mexico City saw in 1985, but they're still a big concern among locals and visitors. We had another pretty bad one back in 2017, but the death toll was significantly lower.
These days, Mexico City plays a pretty loud alarm every time there's a big earthquake coming. This is what it sounds like. If you hear that sound, you have about 2 minutes to get out before the earthquake begins.
If you can make it out to the street at this time, do that. If you can make it to the rooftop instead, do that. If you can't make it to either, stay indoors and go into the smallest room in the house (it's usually the bathroom).
If you go out, make sure you're not standing close to trees, street lights, or anything that could fall on you.
If you can get out, do so IMMEDIATELY. Yes, even if you're in your pj's, barefoot, or even your underwear (or keep a robe in front of your door so you can grab it quickly on your way out).
Don't worry, you'll see plenty more people in the same situation so it's not nearly as embarrassing – I've seen people go out with towels wrapped around them because they were taking a shower!
All in all, the most important thing to do during an earthquake is to stay calm. We've had two big ones since I moved here in 2020 and, while scary, nothing major happened nor were there any deaths.
This is partially thanks to the alarms, upgrades in architecture, and quick government intervention (after the earthquake passes, you'll suddenly see/hear dozens of helicopters patrolling the city to check if everything is fine).
Many buildings in Mexico City are now earthquake-proof. I don't know how to explain it, but they're basically constructed in order to be "elastic". Instead of collapsing, they're designed to sway around. This can be scary to look at, but extremely effective!
On this note, these buildings actually move about a bit whenever big buses pass by. I freaked out the first time I felt this (it's not too strong, but you can feel it a bit!), so I thought I'd mention that because it's definitely confusing for people who've never been inside earthquake-proof buildings!
If earthquakes are a concern to you, always ask whether your building is earthquake-proof or not and also look for apartments or hotel rooms that are located on the first or second floor so you can get out quickly as soon as you hear the alarm.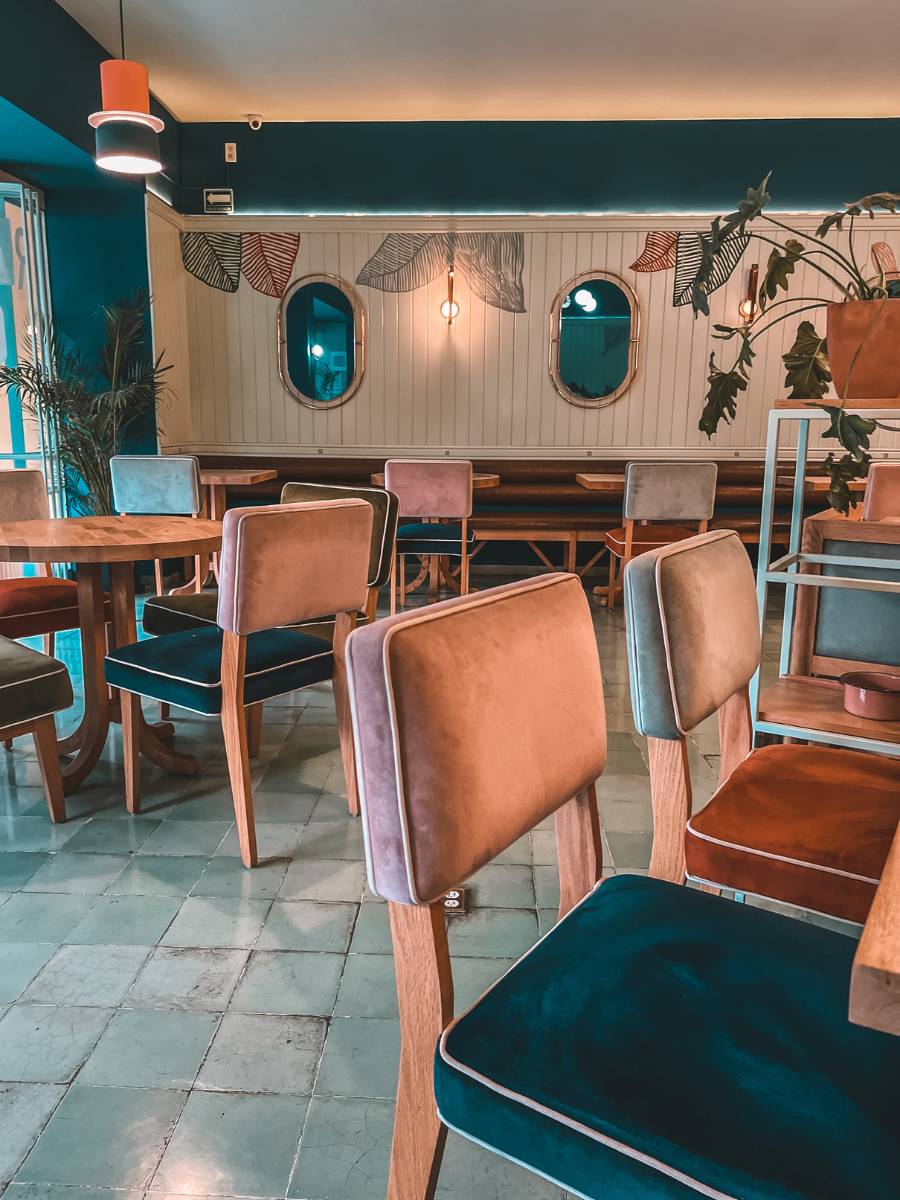 Mexico City Safety Tips
Get Travel Insurance
Whatever you do, do not travel to Mexico without travel insurance. I use SafetyWing and I only pay US$40 per month. They are very reliable and you can even get insurance at home after your travels!
Download App CDMX
App CDMX was created by the government and it's made my life so much easier. It has a ton of features, including a panic button in case you're in trouble (just click it and every single camera in the area you're in will automatically follow the scene and police will arrive to aid you).
It also has a ton of more useful features, including Metrobus timetables, bike rentals, safe taxis, air quality updates, wifi hotspot maps, and more.
As an insider tip for those staying in Mexico City long-term, take a look at the "Pilares" section in the app. Pilares is a government program offering FREE workshops and classes at various centers around the city (aerial dancing, yoga, languages, coding, writing, dancing, sports, music, and a TON more).
You can check where your nearest Pilares center is and join any program/class/workshop you want to even as a foreigner. This is totally a side note on the original topic of the post, but so worth mentioning!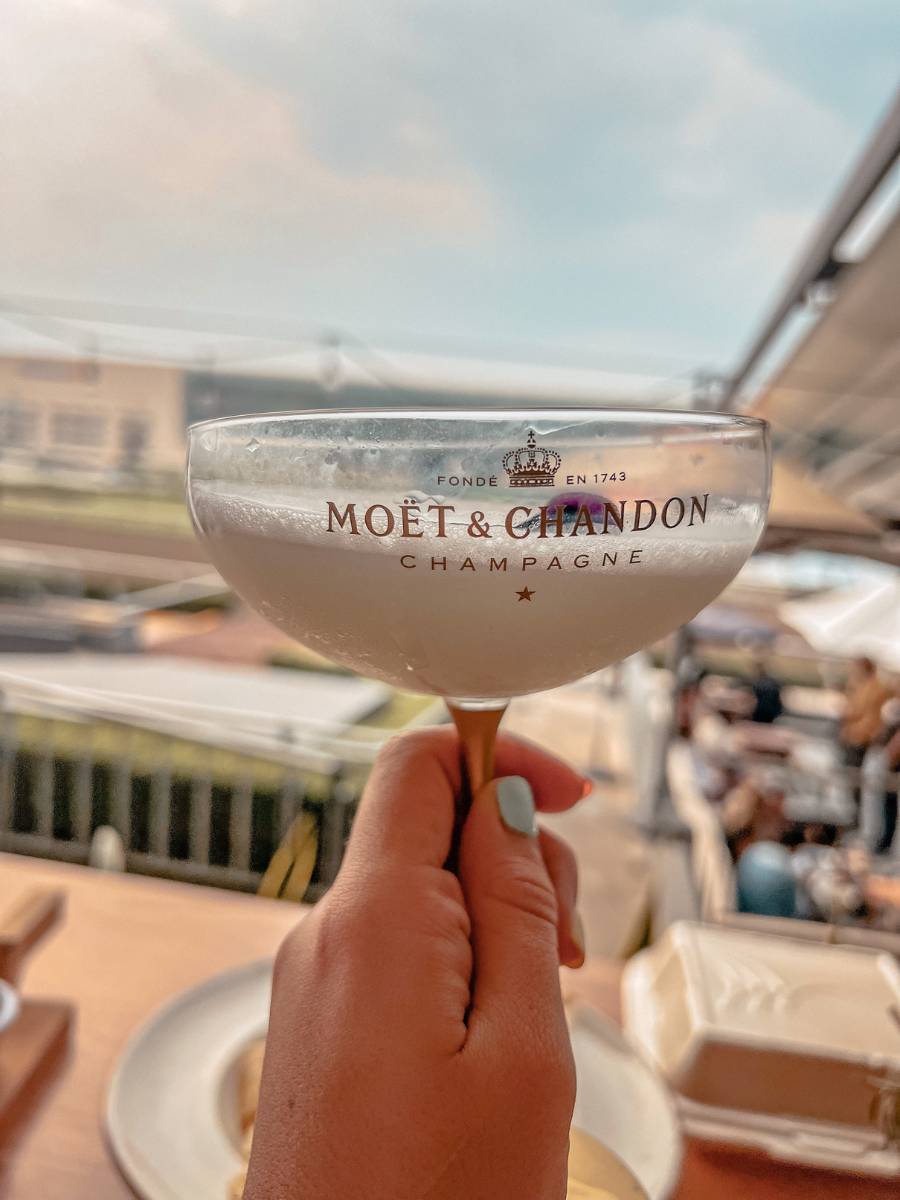 Do Not Buy Drugs At All Costs
Visitors to Mexico are usually worried about cartel violence. I don't blame them because the media has definitely seemed to make it their life mission to give Mexico a terrible reputation.
Here's the thing, though: You won't have trouble in Mexico City with drug cartels unless you actually get involved with them.
Trouble comes to tourists who risk buying drugs from strangers. You can enjoy your time in Mexico City without doing drugs, so you will be absolutely fine, I promise.
If you absolutely must, there's a spot in Mexico City to smoke, grow, and buy weed legally. It's called Planton 420 and it's located right on Reforma Avenue.
Don't Walk Alone Drunk
I feel a bit hypocritical writing this because I've done it a lot of times with my friends when we're out and about in Roma, Condesa, or Polanco neighborhoods (I did it just last night ).
In fact, one of my favorite life memories is walking over Mazatlan Avenue with a group of four friends, totally drunk, holding each others' hands, and laughing hysterically at the dumbest jokes.
I've honestly always felt safe doing it even at 4 AM in these areas (they're very safe), but it's definitely not a wise thing to do in any place in the world. Always take Uber, Didi, or Beat instead of walking (taking notes myself).
You Don't Need To Carry Cash Around
Mexico City is big on credit/debit cards, so you don't really need to carry much cash around except for maybe when you go to markets, buy street food, or pay entry fees at nightclubs.
I always carry a few hundred pesos in my wallet for whatever may come up, but you don't really need to carry around tons of cash.