Best Places To Visit In Thailand For First Timers
Wondering what the best places to visit in Thailand for first timers are? Find out on this post!
Thailand is an absolute must-visit location for any type of traveler. Not only is it super budget-friendly, but it is also incredibly easy to get around the country.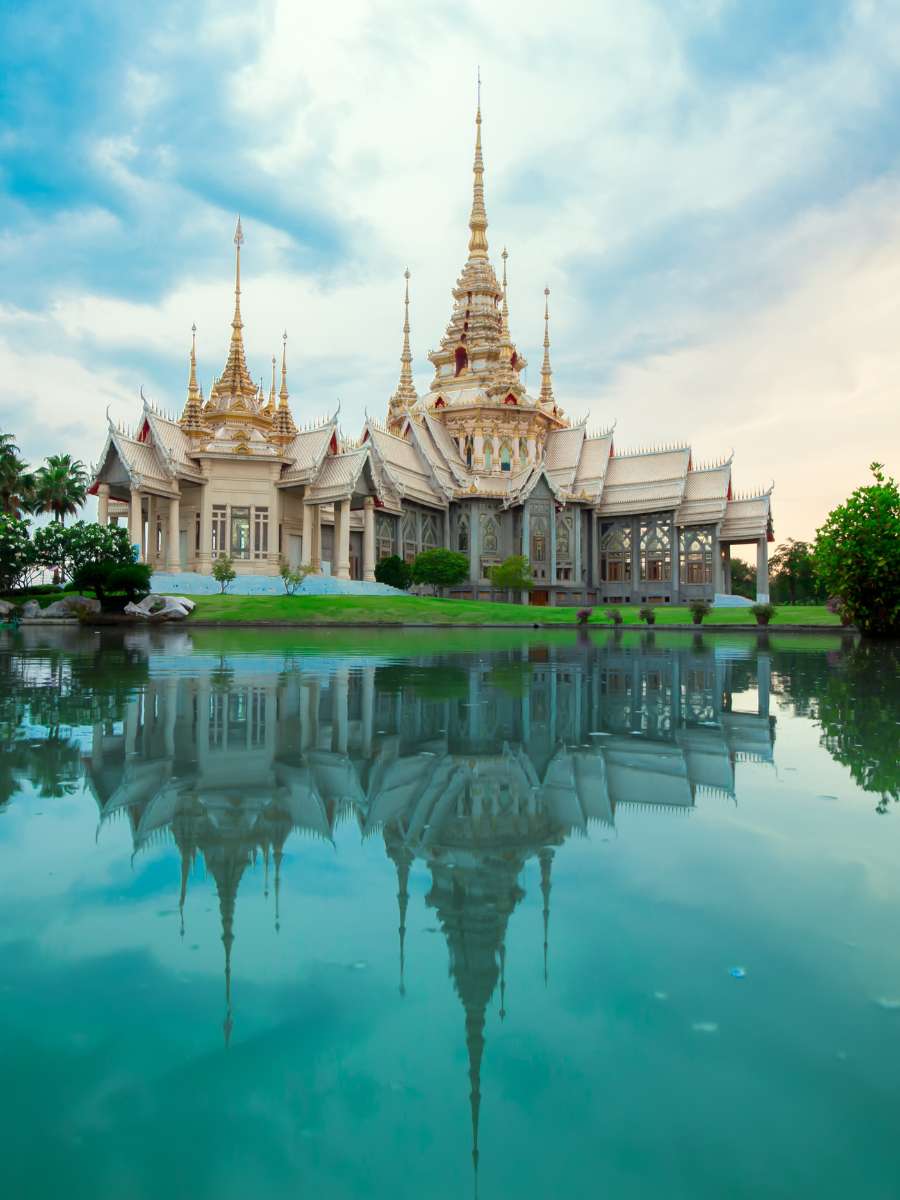 The locals are very kind and always happy to help. Plus, the country itself is packed full of beautiful changing scenery. This all makes it the ideal place for a first time traveler too.
Investing time to learn Thai phrases will greatly enrich your experience while demonstrating respect for the local culture. It also conveys your genuine interest in the country and its customs, fostering friendly conversations and forging new friendships with the locals.
As this is your first time heading to Thailand you may be wondering, where do I even start? I get it, it can be a little overwhelming.
I have been to Thailand twice now so I decided to put together this list of my top recommendations of places that will be absolutely ideal for your first visit to this wonderful country.
When is the best time to visit Thailand?
Thailand is a popular tourist destination all year round. But the best time to visit is between November – March. This is when the weather is dry and not super hot.
Visiting between April – June is the height of their summer so will be much hotter. If you plan to go in these months Try and plan your visit to be in Thailand on the 13th-15th of April for the Songkran Festival. This festival is basically one giant, countrywide water fight! It was the most fun I had on my whole trip.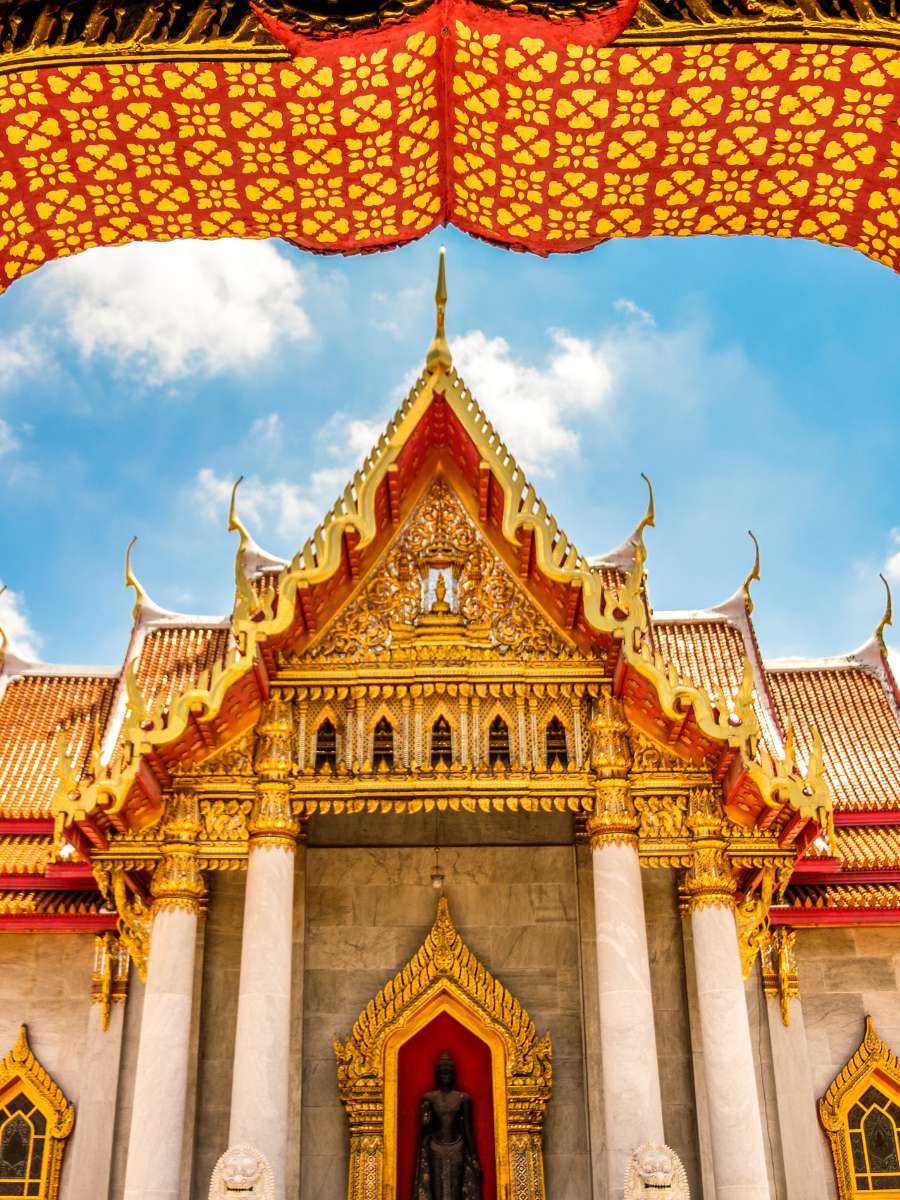 Their rainy season is from June – October so I would generally avoid these months. This however, will be the cheapest time to visit if you are looking to save some money.
Maya Bay, the famous setting of the Leonardo De Caprio movie – The Beach
How to decide where to go in Thailand for first timers?
Thailand has so much to offer that if you are short on time it may be good to decide what your main priorities are for your visit. If you enjoy city life, temples, arts, food and culture then maybe you will prefer to stay in the north of the country and explore Bangkok and Chang Mai.
If you are more interested in beaches, diving, yoga, nature and wildlife then heading south to the Islands will be more suited for you.
Best Places to Visit in Thailand for First Timers
So let's dive into my top recommendations for the best places to visit in Thailand for first timers.
Bangkok
Bangkok is Thailand's capital city. I'm not usually the biggest fan of large cities but Bangkok really has a certain charm. Depending on how much time you want to spend here there are so many different things you can do.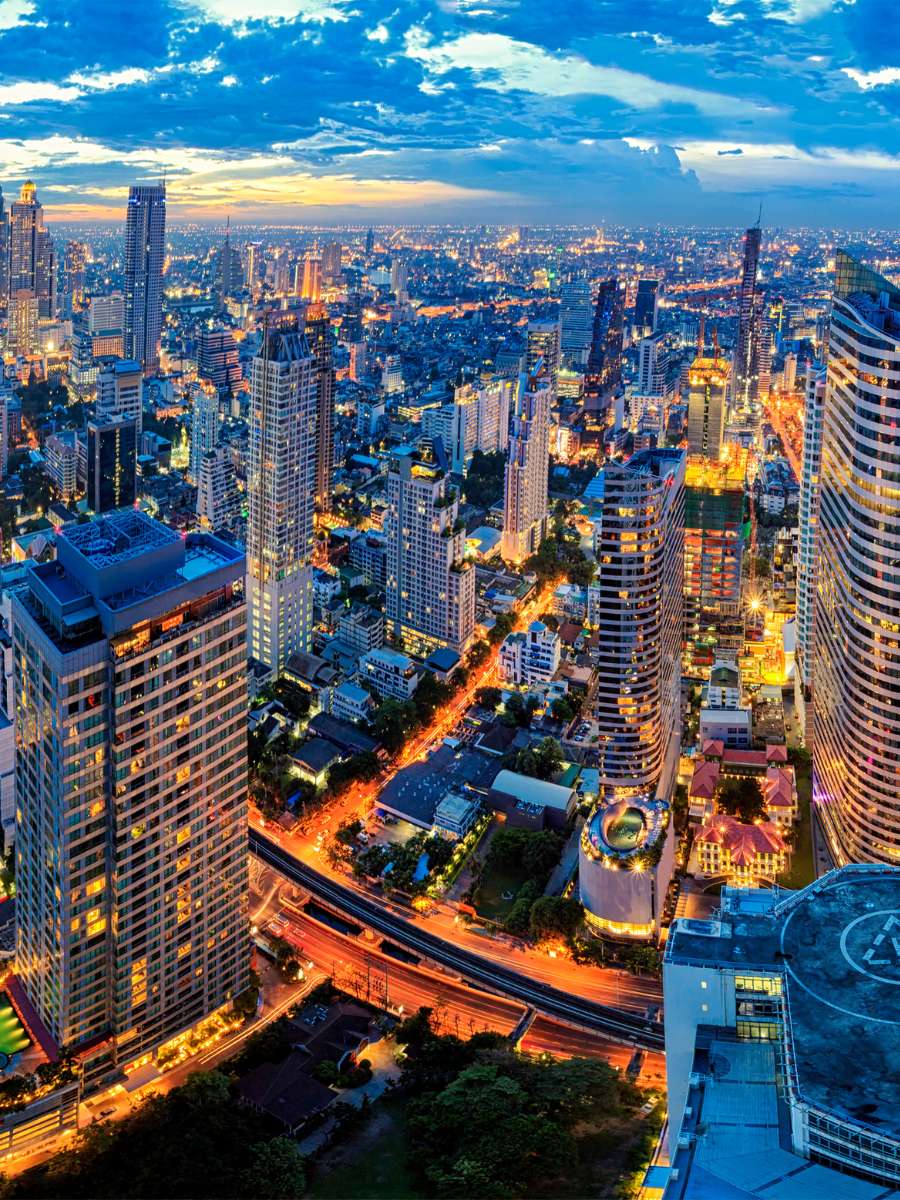 Here are a few I would definitely recommend.
Visit the Wat Pho temple and the GIANT reclining Buddha.
Hop on a boat in the famous floating market.
Cool down inside one of the many large shopping malls, my favourite being Siam Paragon.
Explore the Chatuchak weekend market, also the largest market in Bangkok.
Head to Koh San Road for a wild night out. I went for the first time in 2013 and then again in 2019 and it hadn't changed a bit.
Treat yourself to a Thai massage.
Enjoy some local street food.
The best ways to get around the city are either by Sky train or tuk-tuk.
Remember to always cover up when visiting temples or they won't let you in.
Chiang Mai
Chiang Mai has a chilled vibe for another fairly large city. It just HAD to be on the list of the best places to visit in Thailand.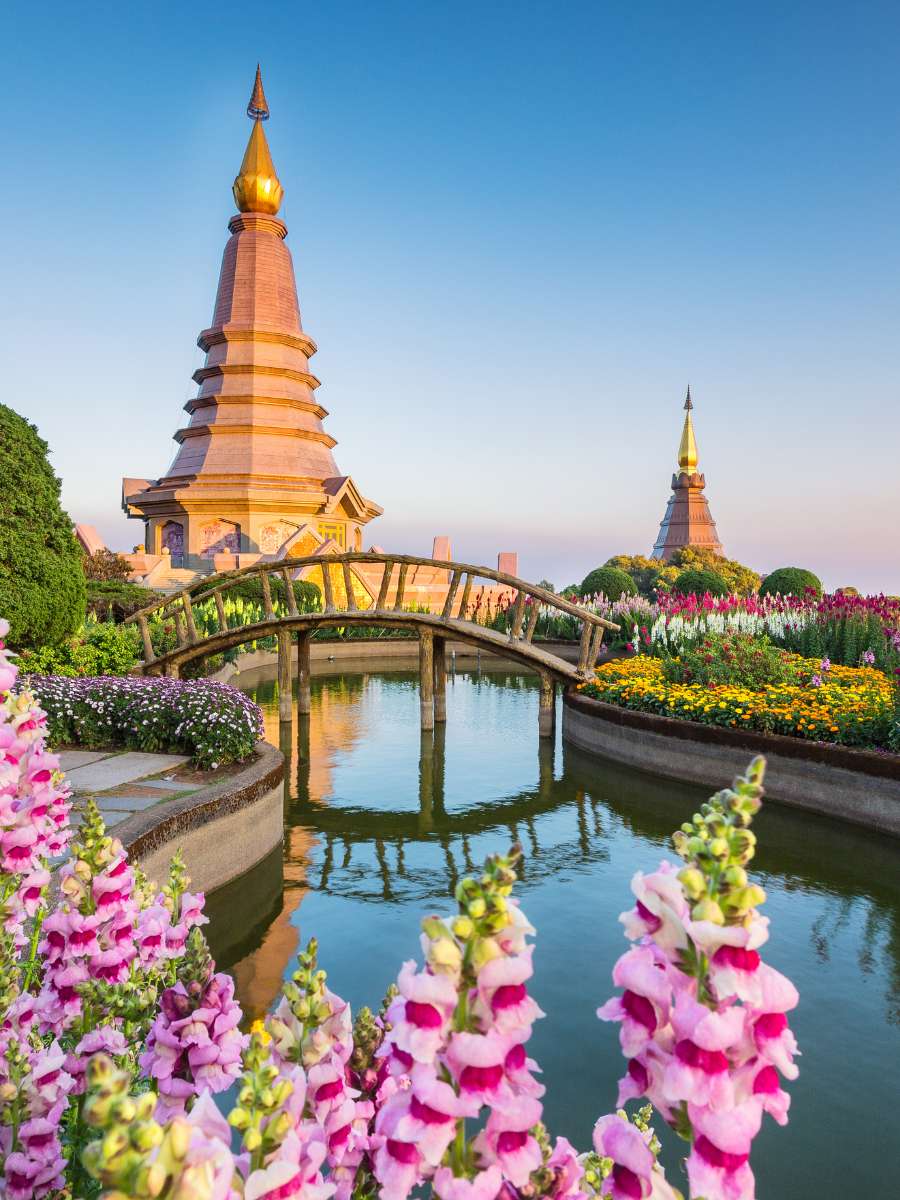 One of the most popular things to do in Chiang Mai is visit an Elephant Sanctuary. Just remember it is super important to do your research before visiting anywhere that has animals. Genuine sanctuaries and rescues are always worth supporting but there are plenty of sketchy ones out there.
The temple Doi Suthep is situated at the top of a mountain overlooking the city and is definitely worth a visit.
The night market is the best place for a nice vibe and great (vegan) food!
YOU MAY ALSO LIKE:
Pai
From Chiang Mai, rent yourself a scooter for a few days and head out to Pai. The drive alone will be well worth it, I promise. The whole journey takes between 4-5 hours by scooter, depending on how much you stop to take in the views.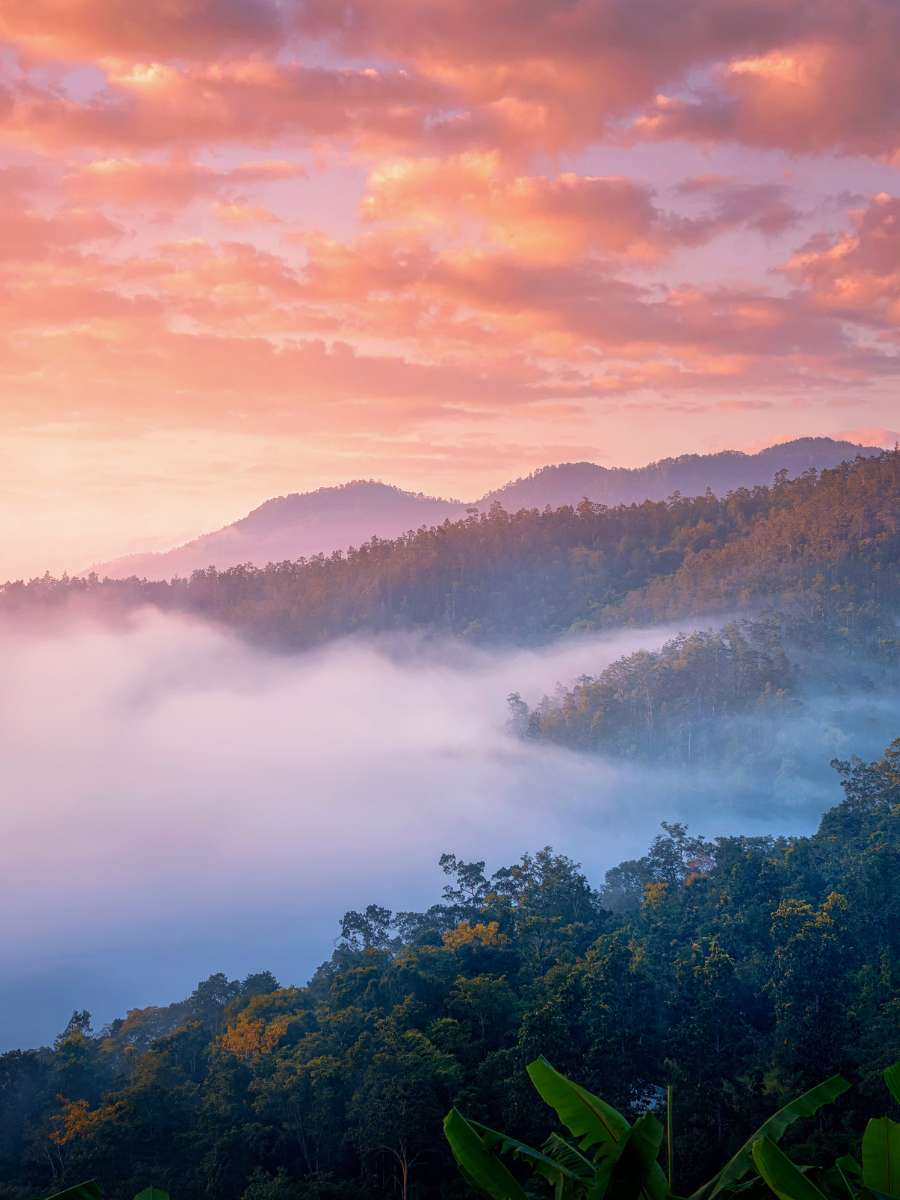 When in Pai the atmosphere, again, is very relaxed. There are plenty of bars, but due to the laid back culture they all close pretty early.
Using your scooter, head to Pai Canyon to explore. Try and be there for sunset for the best views. There are also several waterfalls in the area that you can visit.
Phuket
Phuket is a large Island just off the west coast. It is an ideal and easy place to visit and then transfer to the other smaller islands.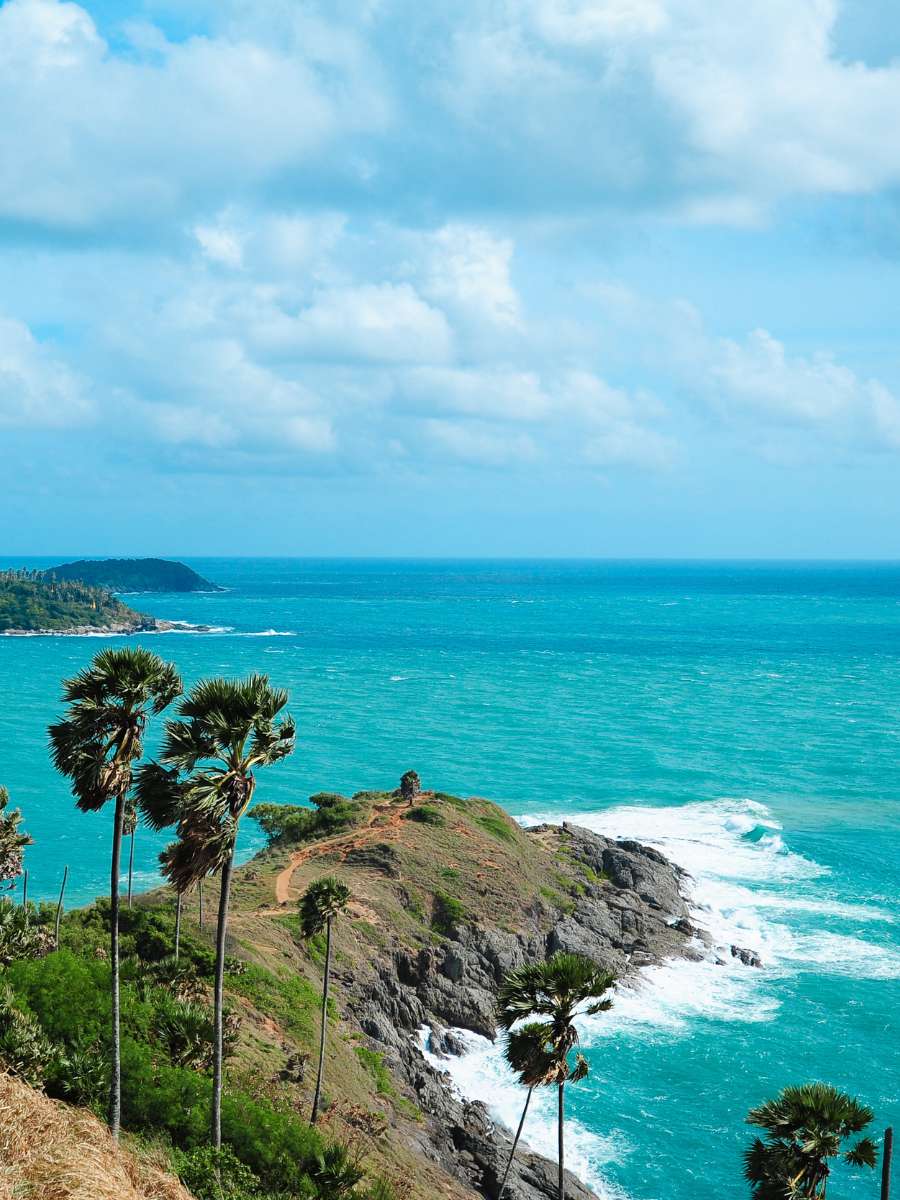 Phuket is a very lively island and has a slightly more 'resort' feeling to it than the smaller islands.
Some of the main things you can do if you have time here are;
Head up to Karon viewpoint to get a great view of the 3 bays.
Enjoy some time on one of the many beaches.
Visit the giant white Buddha at the top of Nakkerd Hill.
Explore the vibrant nightlife…if you're feeling brave.
Lastly, Phuket is home to one of the Soi dog foundations shelters, which welcome visitors to help with the many stray dogs that they rescue. What a great way to give back while visiting this beautiful country.
Koh Phi Phi
From Phuket, it is easy to jump on a boat and island hop over to the stunning smaller Phi Phi Islands. Koh Phi Phi island is so small you can easily walk from one side to the other, so it doesn't matter which side you stay on.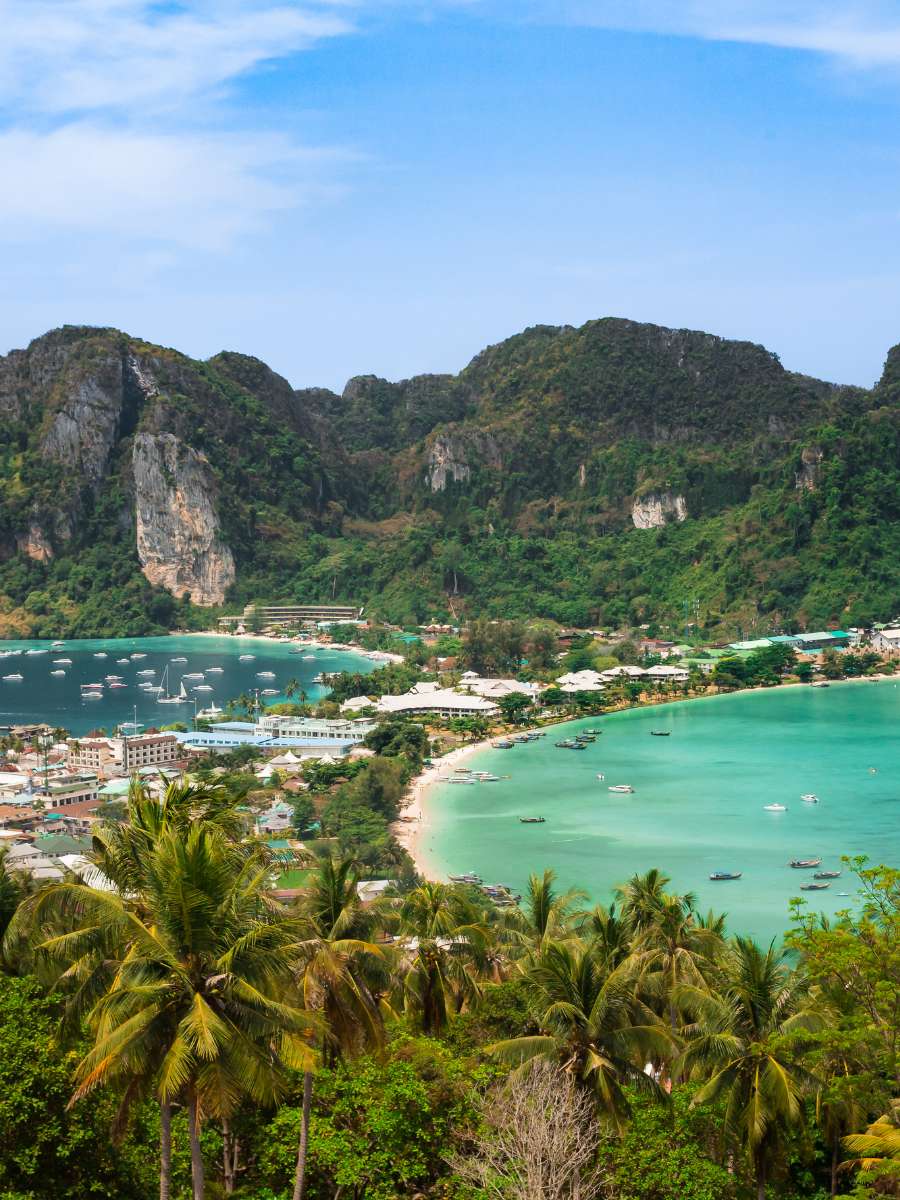 The atmosphere on this island was incredible. Imagine relaxed beaches, snorkelling and chilling in the day and beach parties and fire breathers at night.
Here are some of the best things to do while on Koh Phi Phi;
A boat trip to Monkey Beach.
Sunbathing on the beautiful white sand beaches.
Beach parties and fire shows at night.
Snorkelling trips with sharks and then at night with the glowing blue algae.
Hike up to Phi-Phi's viewpoint for the best view over the island.
Krabi
When you then head back to the mainland, make sure your next stop is Krabi. Famous for its iconic rock structures and picturesque beaches, this breathtaking area is not to be missed. Trust me!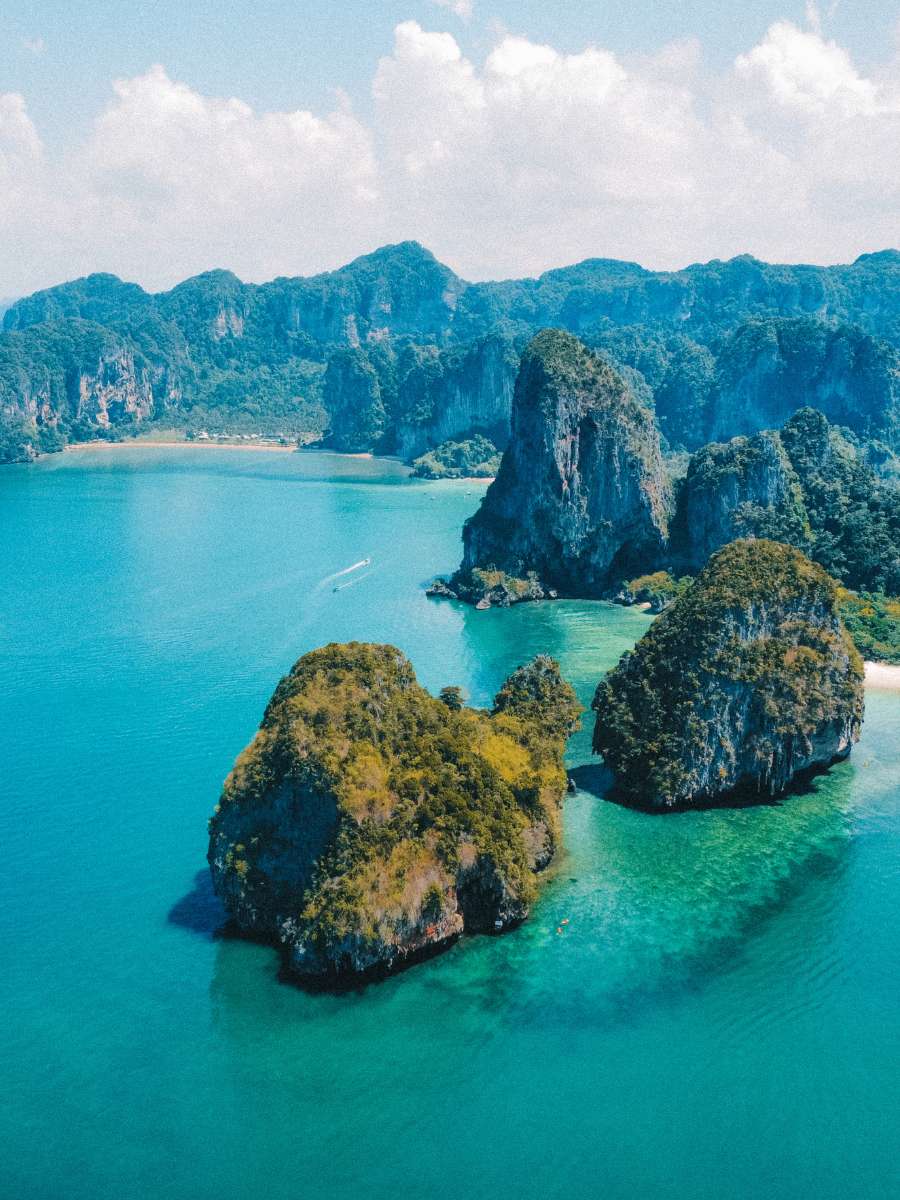 Krabi really is one of my favorite place to visit in Thailand. More specifically, Railay Beach is the place to be.
From this beach, I would highly suggest renting kayaks and heading out along the coast to explore the caves and giant rock formations towering in the sea just off the beach.
The other memorable thing we did while staying in Krabi was watching a traditional Thai dance show, this was definitely worth checking out.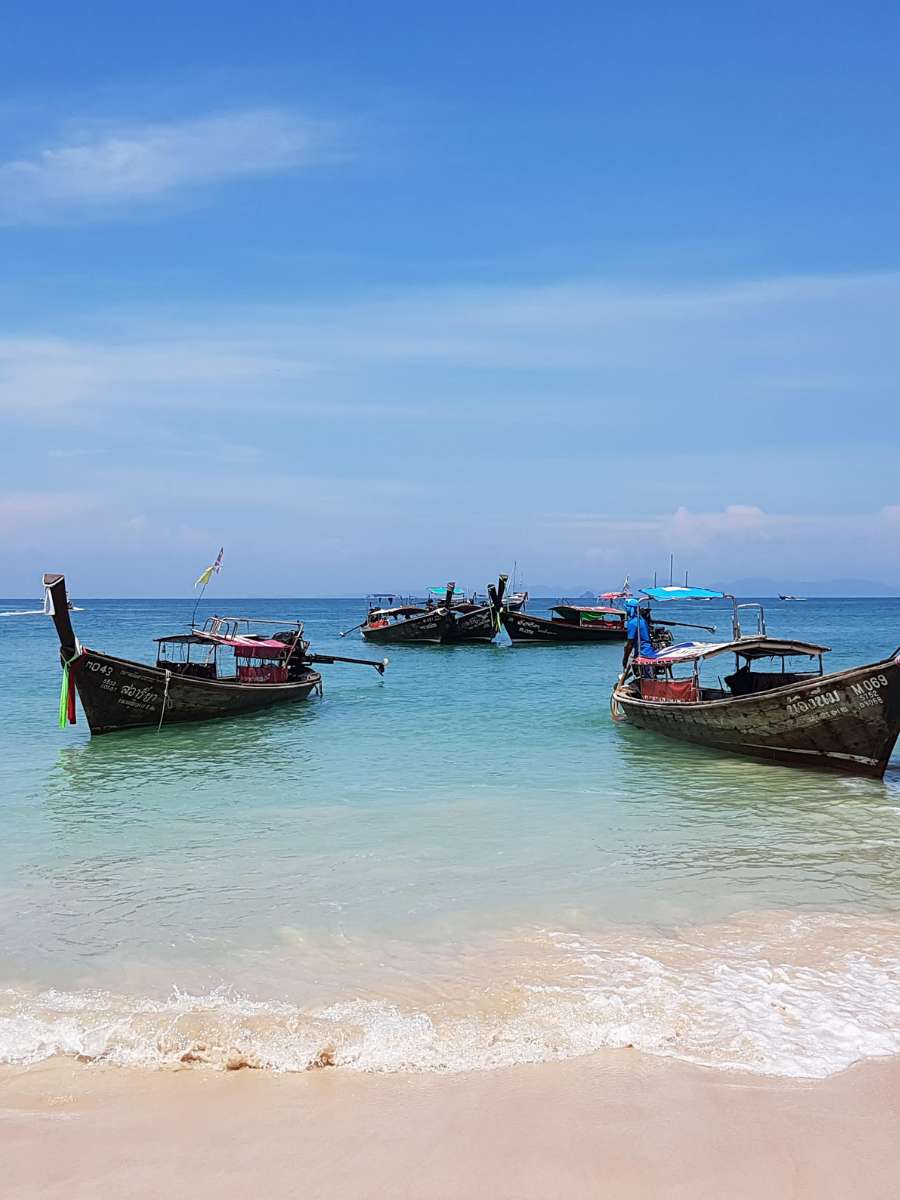 Koh Tao
On the East Coast of the country, Koh Tao is the perfect place for soaking up the sun on the long peaceful sandy beaches. Koh Tao is calmer and less crowded than many of the other islands and is ideal for relaxing.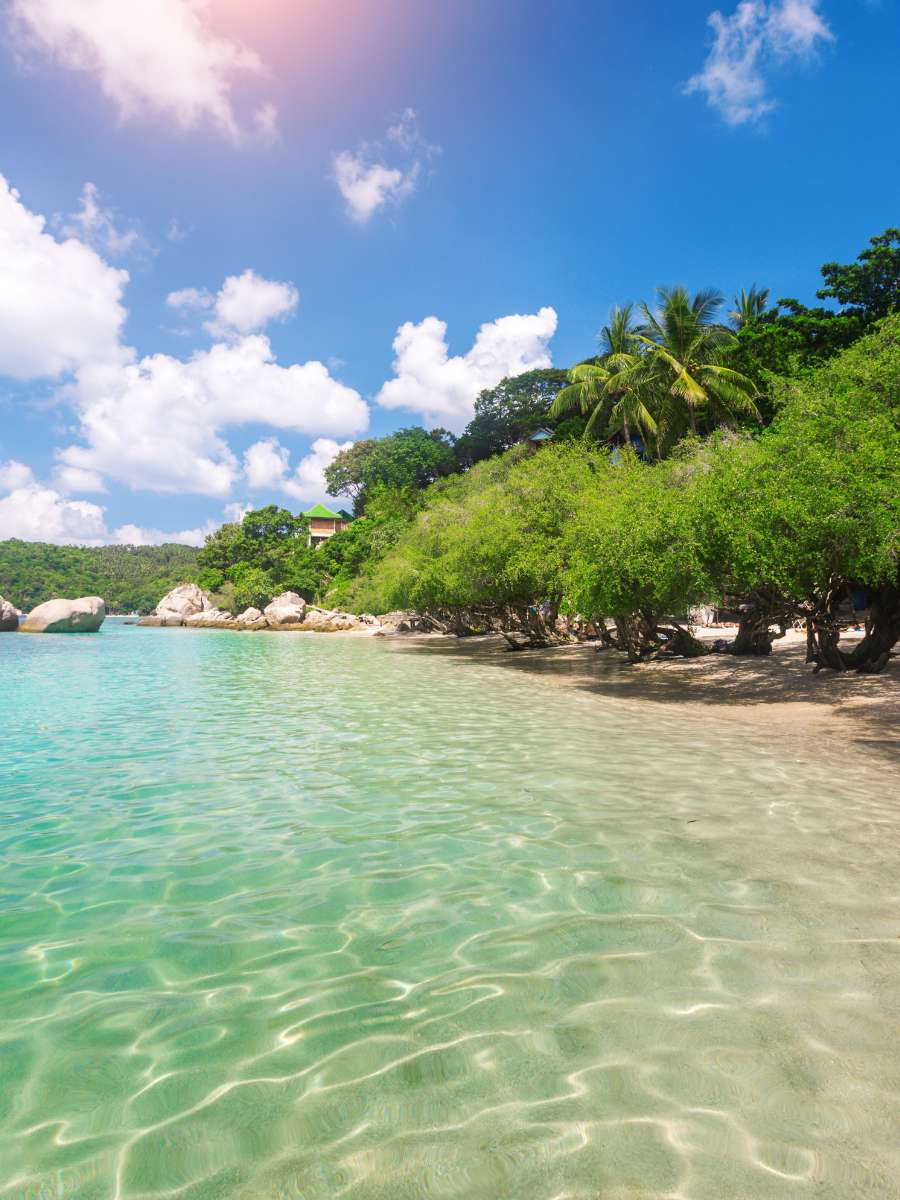 It is also well known for its many MANY dive schools. In fact this is where I did my PADI open water with Roktopus Dive School and would highly recommend them.
Koh Tao has a great reputation for beautiful dive spots and it is one of the cheapest places in the world to dive.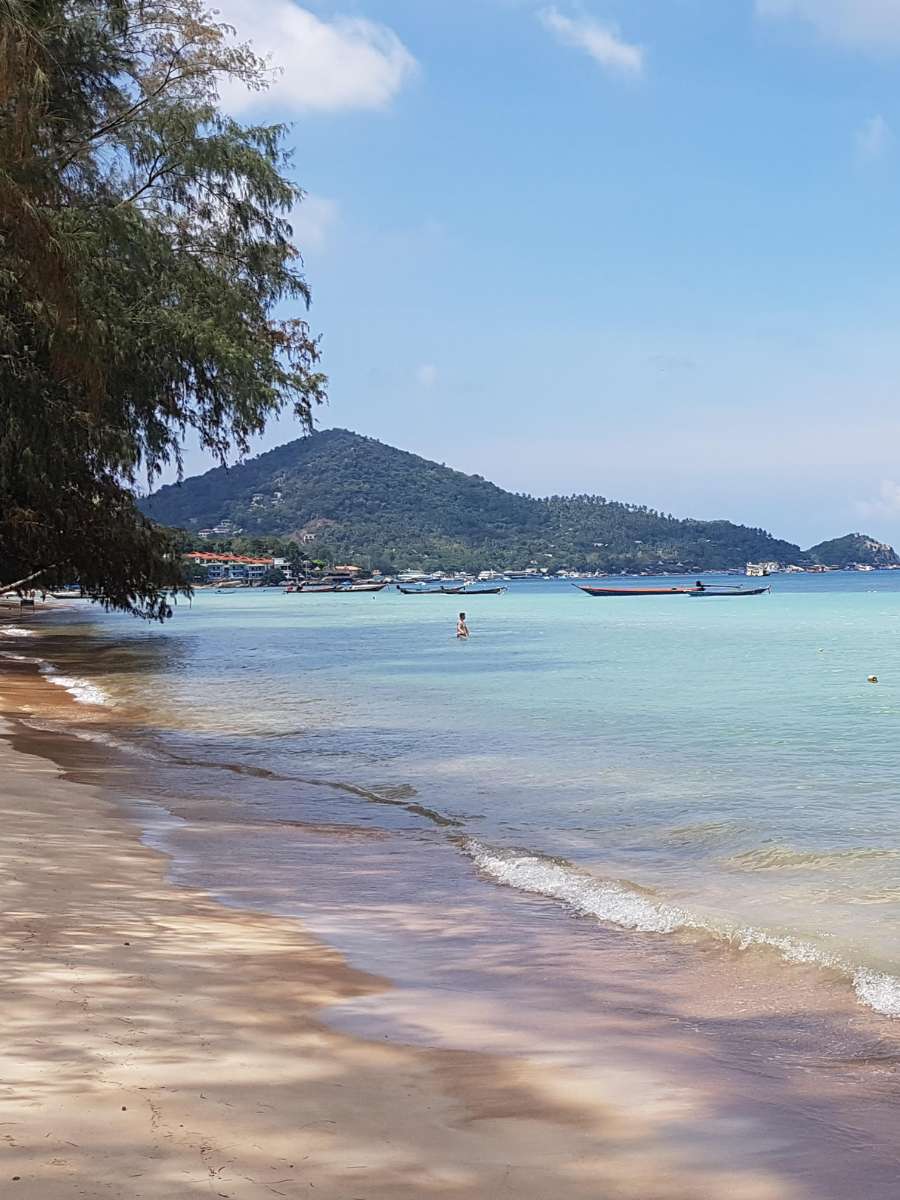 Koh Phangan
The island famous for the Full Moon Party offers a lot more than just that. Yes, the Full Moon Party is something everyone should experience once in their lifetimes. It's great fun. But if you're coming to the island for just that, you're missing out!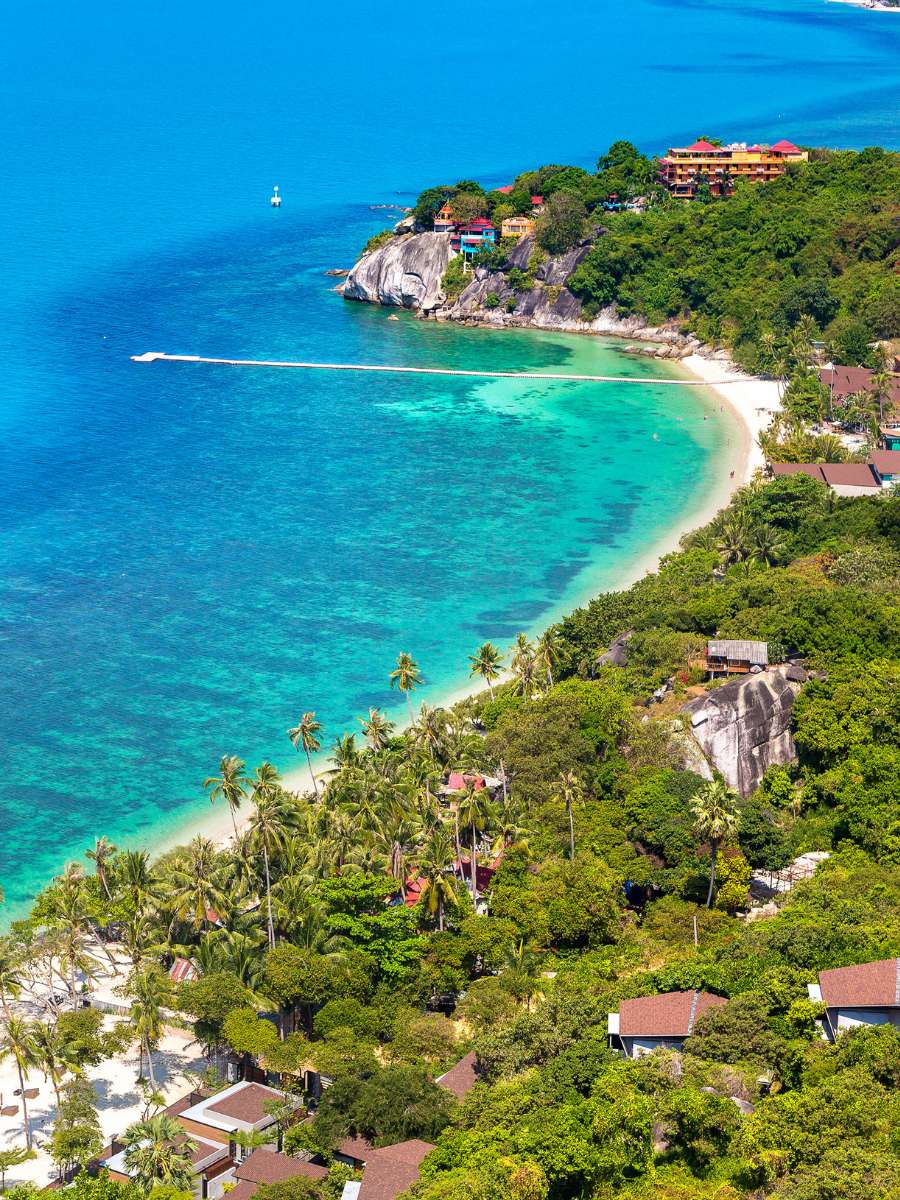 Beautiful white sand beaches, waterfalls and jungle are only some of the things to do. Go scuba diving, kayaking or watch the sunset from one of the many bars.
Watch a Muay Tai Boxing match, or even visit the temples on the island.
FAQs: Best Places to Visit in Thailand for First Timers
How many days are enough for Thailand?
Each time I have visited Thailand it has been for one month. This is the absolute ideal amount of time, especially if you wanted to visit every destination on this list and really take it all in.
However, if you don't have that much time then 2 weeks should still be enough to give you a really great experience and allow you to visit multiple destinations and explore some of the best that Thailand has to offer.
It is worth mentioning that getting around Thailand is very easy, but not particularly fast. So make sure you have plenty of travel time planned for your trip. For example, the bus from Bangkok to Chiang Mai took around 13 hours. Night buses are great for longer trips to avoid losing out on time and for saving money when travelling on a budget.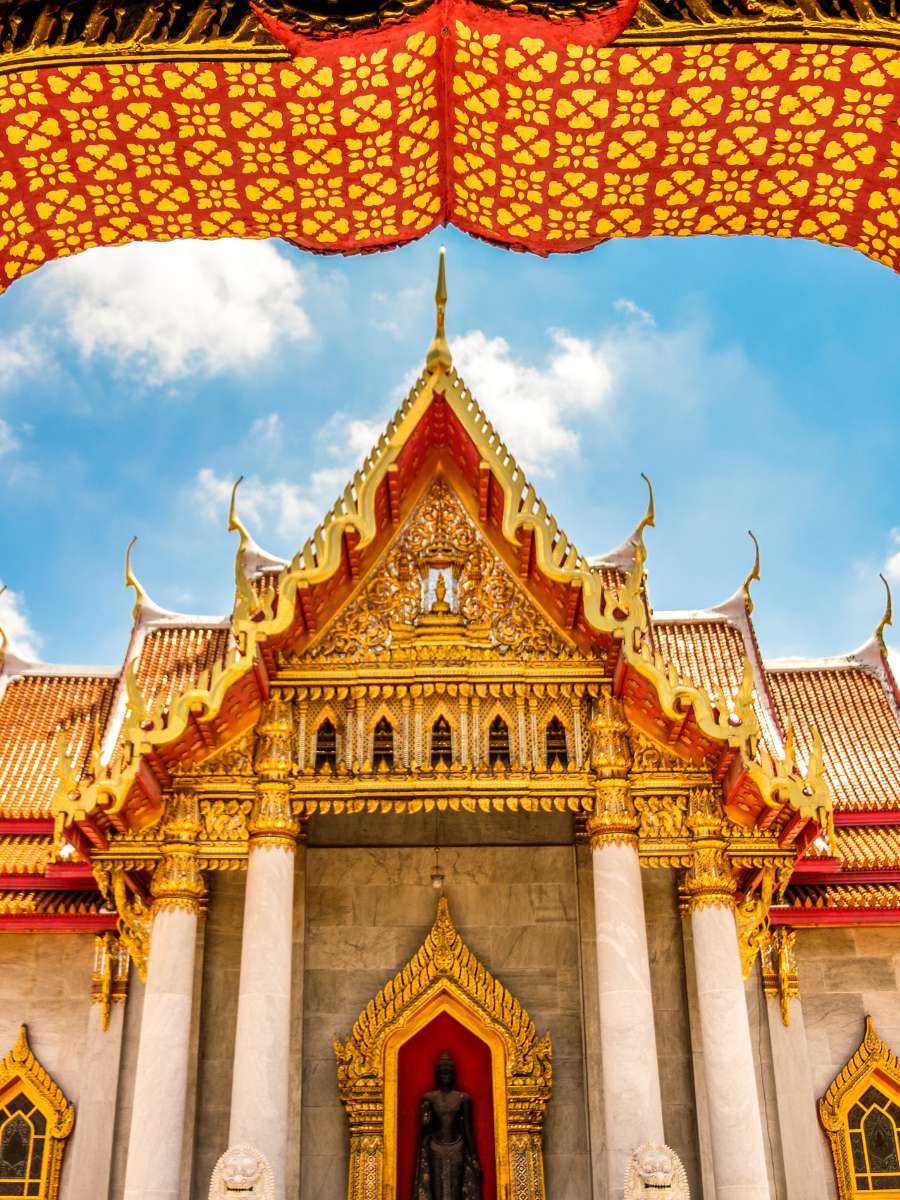 How to get around Thailand?
As I mentioned before Thailand is incredibly easy to travel around. You can use the site 12Go.asia to plan any journey and book tickets in advance.
The country is well connected by trains, buses and boats to the islands. All of which are safe and super affordable. For small distances there are Tuk Tuks or they have their own version of Uber called GRAB.
Final Thoughts: Best Place to Visit in Thailand For First Timers
I hope this list of the best places to visit in Thailand for first timers has left you feeling inspired and excited to start planning your first trip to this beautiful country.
If you have more time to spare in South East Asia, I would 100% recommend crossing the border into Cambodia for an even bigger adventure. And if you are travelling long term then check out my blog on Travelling Vietnam By Motorbike for the ULTIMATE adventure
ABOUT THE AUTHOR
Gust Post contributed by Callie from Counting Our Footsteps Adventure Travel Blog. Callie quit the corporate world and is now travelling full time with her Fiancé Guido, whilst working on their Blogging Business together.