9 Best Restaurants in York, England in 2024
Are you travelling to York and wondering what are the best restaurants? Look no further!
This list of the top 9 best restaurants in York has everything you could need. From Asian fusion food to Neapolitan pizzas, you'll be sure to find something delicious to enjoy.
Dining out and discovering new restaurants has to be one of the best things about travelling.
Whether you're a solo adventurer and treat yourself to a diner, or are away with friends and enjoying a social gathering, it's a great way to meet people and share something special. There's nothing like indulging in a delicious meal after a long day of exploring.
9 Best Restaurants in York, England
York is the ideal place to visit if you have a long weekend. It is one of England's oldest cities and a stunning destination.
York is most renowned for its long and expansive history. You can see it in the buildings that lean questionable above the street, and hear about it from one of the many great walking tours available.
However, there's more to York than just its history. This post brings together 9 of the best restaurants in York, picked to suit every need.
Whether you're after a breakfast treat, delicious street food, or a far more fancy sit-down meal, we have it covered.
Most of these restaurants are independent. Or if not, they're part of a small, local chain, but York is where they flourished. Make sure to keep reading until the end to find out a bonus destination to add to your itinerary!
1. Sotano – Tapas
This independent bar and restaurant in York is a hidden gem. Tucked up some stairs with just a small sign above it, you could easily miss it. But, this is one place you don't want to pass over.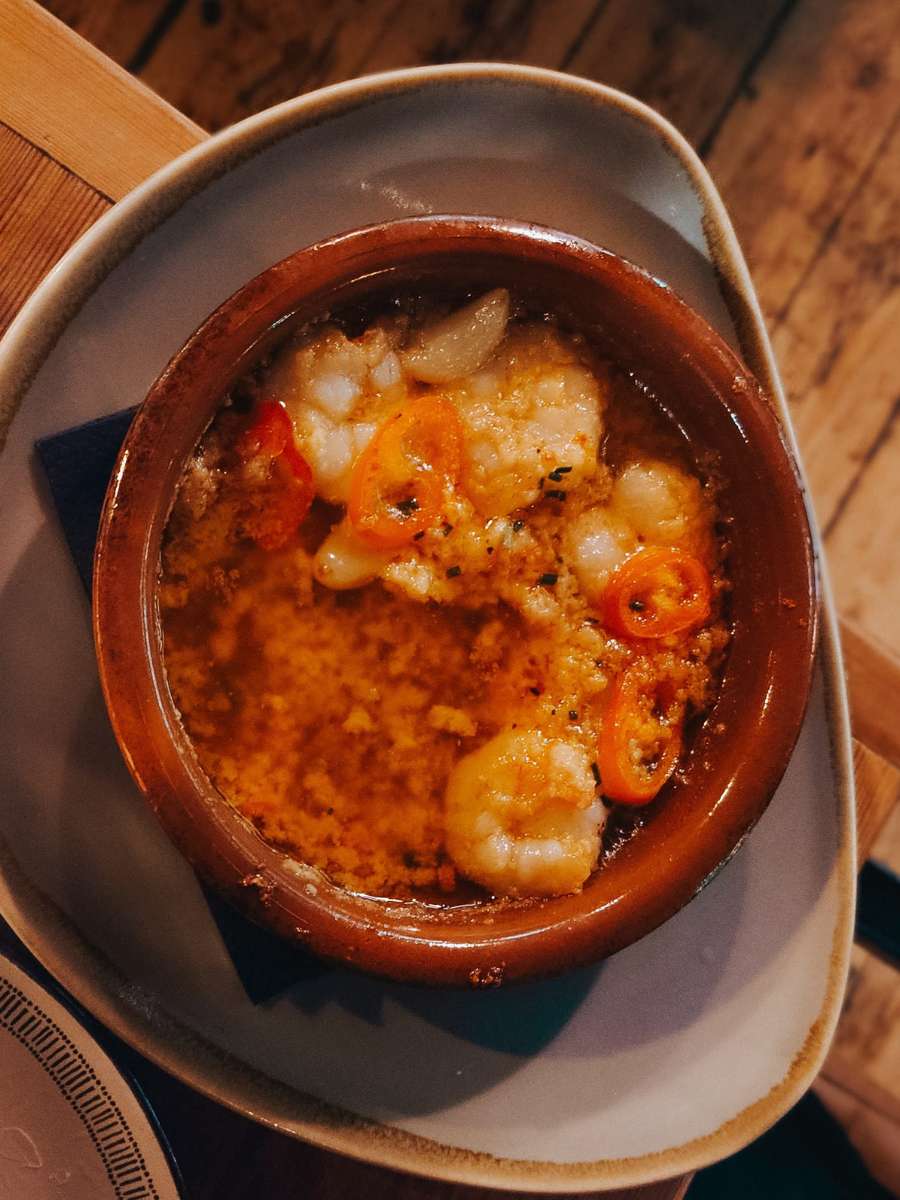 At Sotano, you'll find authentic Mediterranean-style tapas, served with classic but expertly crafted cocktails, gins and craft beers. Start by ordering 4-5 dishes between two, and remember you can always order more as you go along!
The food comes as soon as it cooks, meaning you'll have dish after delicious dish constantly arriving at your table. On their menu, you'll find a range of meat and fish dishes, and traditional Spanish tapas plates such as patatas bravas.
The atmosphere at Sotano is incredibly chill, with warm lighting making it the perfect place for a romantic date night. If you're visiting in summer, take advantage of their lovely rooftop garden and enjoy a refreshing iced cocktail.
2. Double Dutch Pancake House – Breakfast
The Double Dutch Pancake House offers an extensive menu of sweet and savoury treats. Ran by husband and wife Sheri and Dave, you immediately feel at home here.
Decorated with windmills and dutch crockery, you'll have a lot to admire as you wait for your delicious pancake.
You'll be surprised with what can go on a pancake. You have savory choices such as the Amsterdammer, the Frankfurter, and Rocket to the Moon.
And of course a plethora of sweet treats. Fill your pancake with kInder bueno, oreos, biscof spread or nutella to satisfy that sweet tooth.
The pancakes are made with a traditional Dutch recipe, and the ingredients are all sourced locally. This York restaurant is sure to be a crowd pleaser and set you up for your day exploring.
3. Brew and Brownie – Breakfast
Brew and Brownie is a firm favourite with the locals. If you get here at peak time, expect to find a queue.
The good thing is that they're very good at managing the queue, so it tends to go down pretty quickly. They keep you up to date with wait times, but you can avoid this by turning up early.
When you get inside, you'll be greeted by the warm smell of brewing coffee and freshly baked treats. Brew and Brownies's menu is inspired by seasonal produce, as it's all locally sourced from Yorkshire.
They pride themselves on making sure you get only the best quality food.
Top Tip: If you're put off by the queue and are just in need of a sweet treat, head a few doors down to the Brew and Brownie Bakeshop. Grab yourself a delicious cake, brookie, brownie, or cookie to snack on and have a taste of their delicious food.
YOU MAY ALSO LIKE:
4. Fish and Forest
A French restaurant inspired by nature and the Yorkshire countryside, Fish and Forest is a small but delightful restaurant.
Just 3 minutes from the city centre, this restaurant in York serves mainly fish and game dishes. You can expect only the best when you dine here. With a beautiful presentation, you can tell you are getting quality with their classic, flavorsome dishes.
Sustainability is also a high priority for the chefs at Fish and Forest, and they pride themselves on making sure their produce is sourced from locals who have the same ideals.
If you're after a treat evening out, this is the one for you. With warm, personal service, and exquisite food, you're sure to have a delightful evening.
5. Bullgogi – Korean
If you're after generous portions, Bullgogi is the place to go. Its name is inspired by the Korean dish, bulgogi, and they serve authentic Korean dishes with a Western twist.
Their BBQ dishes are incredible and are made using traditional Korean techniques. You can even have a go at it yourself.
With BBQs built into their tables, order a selection of tapas-sized dishes and raw meats to cook yourself.
You can really get hands-on here, diving right into the culture of Korean cuisine. The staff are always friendly and happy to help if you have any questions about cooking the meat yourself. Or you can opt for a delicious meal cooked by their chef.
6. Yuzu – Asian Fusion Street Food
At Yuzu, you'll find Asian-inspired fusion street food from incredible pork bao buns to delicious ramen dishes.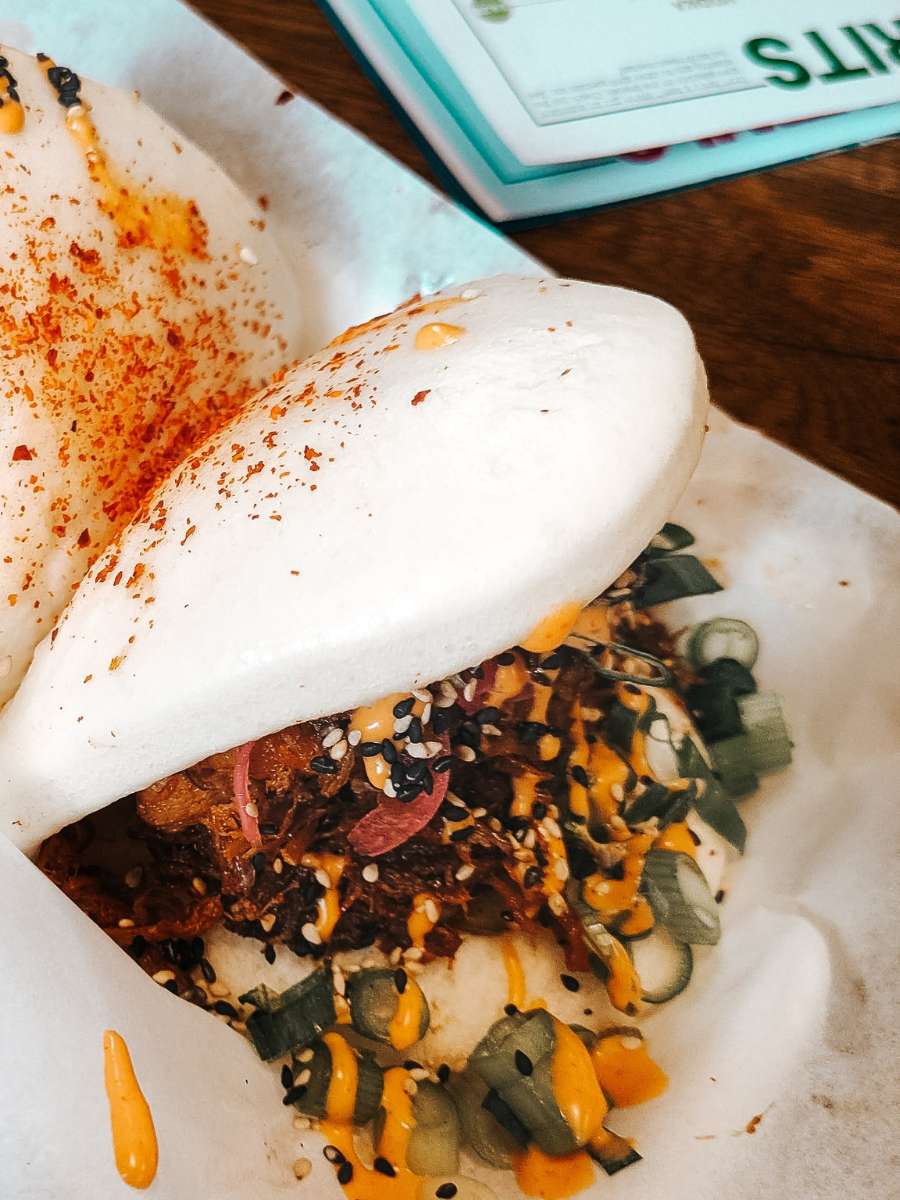 The portion sizes are incredible here, and you're plate will come overflowing with strong, unapologetic flavours you'll fall in love with.
In York, Yuzu has partnered with Brew York, a local brewing company. They make a perfect match between their food and beer.
Yuzu is situated in Brew Yorks beer hall which is a large, open space but still has a relaxed atmosphere. Everyone there is having a good time, simply enjoying good food with good company.
Yuzu has expanded rapidly over the past few years, a true testament to how incredible this food is, and now has four other sites around Yorkshire.
7. The Corner Grill House – Steak
An award-winning restaurant, you might miss this small, unassuming restaurant when visiting York. But that would be a mistake.
In the past month, it has expanded its premises, yet they have still maintained the warm, intimate feel of their original restaurant.
The Corner Grill Hosue pride themselves on serving only the best cuts of meat, and you can tell they take care when choosing their produce.
They work with local farmers and suppliers to get you the best seasonal produce, and tailor their many to reflect this. They are thriving as a business at the moment, and enjoying the newfound freedom that comes with expanding to a larger space.
8. Little Italy – Italian
A small but charming Italian, you must visit here if you want an authentic taste of Italy.
The restaurant is perfectly named, as it does feel like you've stumbled across a little slice of Italy in the heart of York. With a small deli on the ground floor, you can even take a piece of it home with you.
The food here is all incredibly fresh with generous portions. You'll find all the classic Italian dishes of pasta and seafood, ready for you to dive right into.
Just have a flick through their instagram if you need any convincing. The atmosphere is casual but cosy, and the staff are equally as warm. It's a great place to spend a relaxing evening.
9. Dough Eyed – Pizza
If you're after fluffy yet crispy pizzas, Dough Eyed is the place for you. Dough Eyed use a hydration dough, which they boast creates the perfect airy crust that is both airy and chewy.
You only have to take a look to agree. The founder is entirely self-taught, with just a passion for creating good pizza to fuel him.
Their ingredients are always of the highest quality. Try the Salami and Hot Honey, a delicious twist on a classic, or keep it even simpler with the beautiful Bufala.
Dough eyed also has a great atmosphere. It is always alive with people enjoying themselves, with a large bar at its centre next to the open kitchen.
Downstairs you'll find a cozy dining area that's perfect for a more relaxed evening away from the bustle of York's busy streets.
Note: Dough Eyed is closed on Mondays and Tuesdays.
Bonus: Spark
As a bonus, you have to check out Spark. Not a single restaurant, but rather a collection of shipping containers, pilled two high, each housing a small business.
Sit in the outdoor courtyard (which is covered in winter) and dine at any of the restaurants that surround you.
You'll find almost every cuisine here, from stone-baked pizza to incredible fried chicken, Spanish tapas to Greek gyros. There's also a bar that has beer on tap and seasonal hand-made cocktails.
Spark works great for large groups, especially when no one can decide on what they want. Either order at the container or through your phone by scanning the QR code on the table.
They'll deliver your meal straight to your table. There's always a great buzz here, with people enjoying the communal space and delicious food.
There we have the top 9 restaurants in York
York has incredible independent restaurants. There's something to satisfy every craving whether that be pizza or bao buns.
You're sure to find something delicious. With food this delicious surrounding you, it's hard not to spend your entire travel budget dining out. After all, it is one of the best ways to discover a new city.
York has so much to offer when it comes to food, and this post highlights its best. If you want to see what else to do in York, this weekend itinerary will help you get the most out of your trip.
ABOUT THE AUTHOR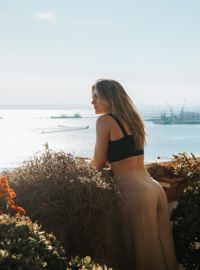 Kizzi is a solo traveller from York, UK. She loves nothing more than getting lost in a new place. On her site Off to Get Lost, you'll find budget-saving tips, itineraries and advice on how to do it all solo.