There's no better place than Europe to feel as though you've jumped into a parallel world through the pages of your favorite childhood storybooks considering most of those stories actually came from there. From France's Beauty and the Beast to Denmark's Little Mermaid, and Germany's Rapunzel, it's no wonder that many of us feel so enchanted by the continent.
I've handpicked a list of my favorite fairytale-like destinations to visit in Europe and I'm pretty sure you'll be on the search for last-minute flights by the time you finish reading the list!
Lake Bled, Slovenia
Tucked between the Julian Alps, Lake Bled is to blame for Slovenia's growing tourism scene – for a reason! This romantic lake boasts a small islet that is home to a quaint church. Aside from that, a medieval castle stands on a cliff – all of this comes with the majestic Alps acting as a backdrop.
Biking, hiking, boating, canyoning, or just enjoying a picnic by the lake are some of the few activities you can do while in Bled. Oh, and don't forget to take a break to go into a café and try the Bled Cream Cake!
Neuschwanstein Castle, Germany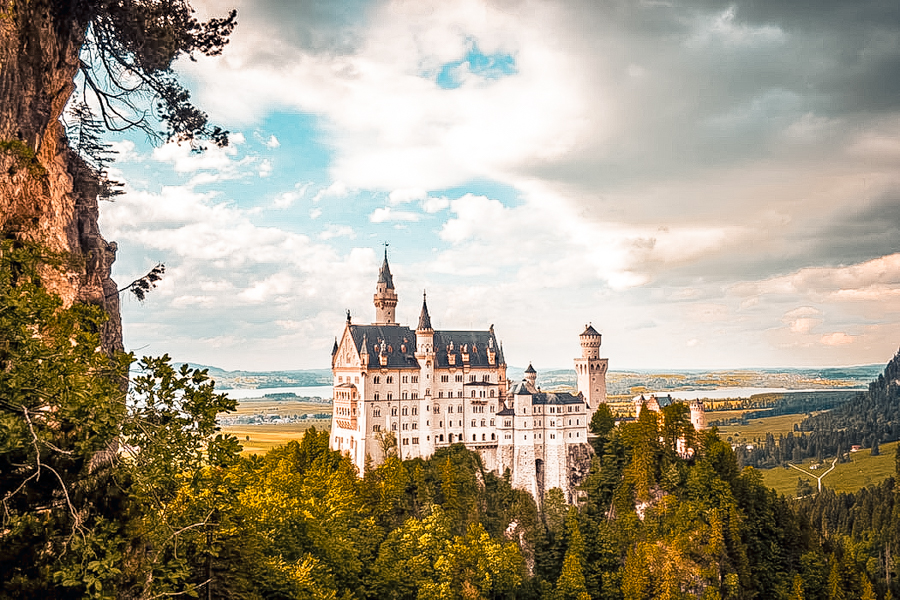 Schloss Neuschwanstein inspired Walt Disney's Magic Kingdom, so of course, it had to be included in this list. Built by the eccentric King Ludwig II (nicknamed "the fairytale king") during the 19th century, this stunning castle stands right in the alluring Bavarian Alps. With its high towers, its frescoes, and its incredible mountainous backdrop, Neuschwanstein embodies a storybook-like world that will leave you awe-struck.
Head over to this guide on how to visit Neuschwanstein Castle!
Sintra, Portugal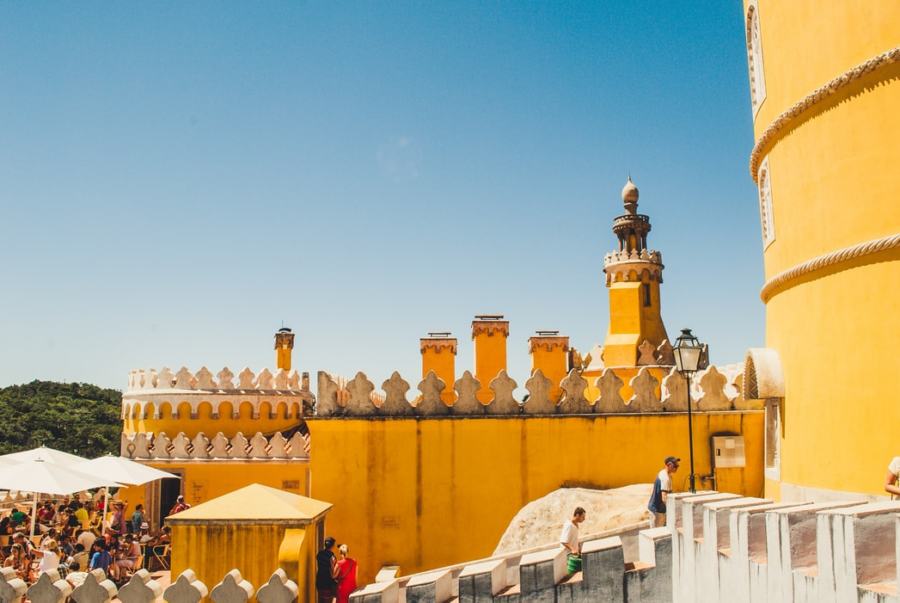 If you're all for fairy-tale towns but you felt as though the list was missing beaches (*cough, cough* The Little Mermaid?), then Sintra is for you. With its stunning 19th century Pena Palace, its quaint cobblestone streets, and its medieval palaces and castles and its endearing coastline, being in Sintra is the ultimate way to transport yourself into Medival Europe or into a Disney-like story.
Tip: You can actually sleep in a real-life palace while in Sintra! A night at Seteais Palace, which has been turned into an elegant five-star hotel is perfect to play make-believe and become part of Sintra's royalty… for a night.
Craigievar Castle, Scotland
Slightly more off-the-beaten-path but equally worth your time is Cragievar Castle in Aberdeenshire, Scotland. Set amid rolling foothills, this pink-ish castle was completed during the 15th century and became the home of the Forbes family for over three centuries.
While in Cragievar Castle, you'll be able to take a guided tour into the castle, where you'll be able to gaze at centuries-old artifacts and art pieces. Aside from that, guided or self-guided tours through the castle's surrounding forest are the perfect way to end the day.
Rothenburg ob der Tauber, Germany
With its cobblestone streets, its medieval architecture, its untouched fortified walls embracing this town, and its Bavarian charm, Rothenburg ob der Tauber has become a must-visit on Germany's Romantic Road.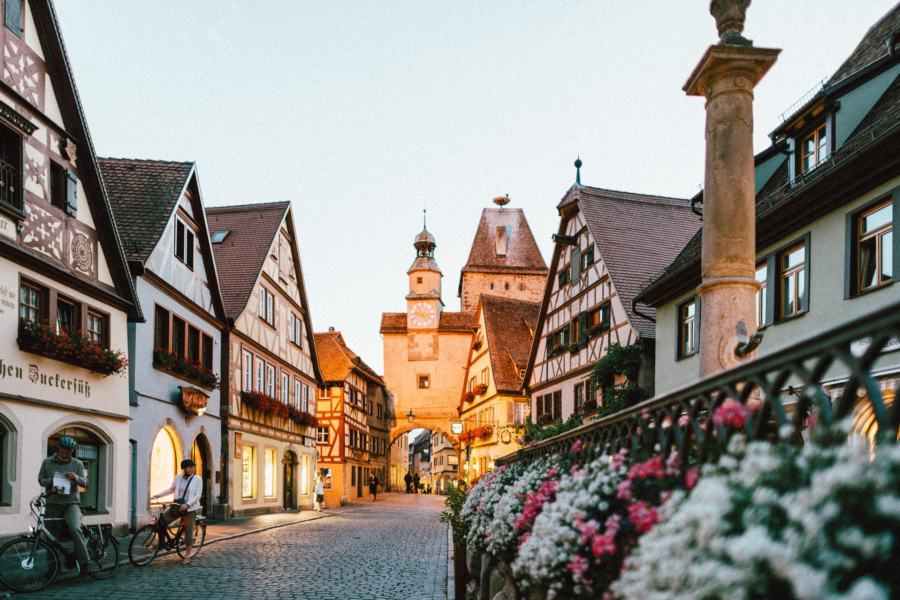 A stroll through this fairytale-like town is an encounter with Germany's medieval times. A castle that dates back to the 10th century marks the beginning of this stunning place. After the war, Rothenburg ob der Tauber was forgotten until illustrious poets and painters re-discovered it and made it their home, turning this gem of a place into a symbol of Germany's Middle Ages.
Cesky Krumlov, Czech Republic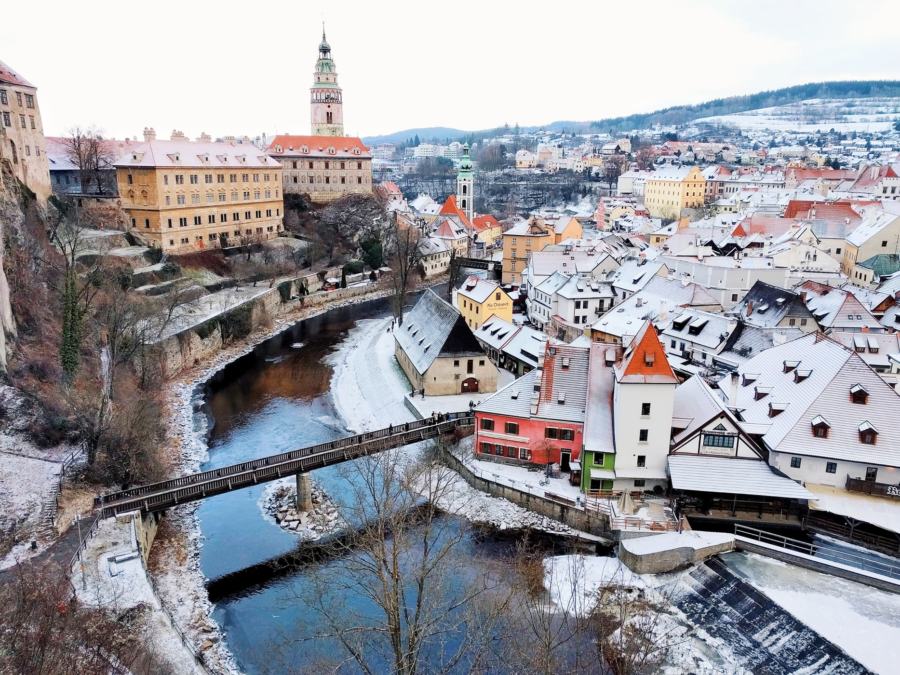 Visiting Cesky Krumlov is pretty much like jumping into a fairytale book. Featuring picturesque houses, endless museums, and cozy cafés. The main attraction of Cesky Krumlov is a gigantic castle that to date, still holds many secrets left uncovered.
Inside the castle, you'll find one of the world's best-preserved theatres, the Baroque Theatre. Legend has it, that a girl named Evelyna fell in love with one of the leading actors, David. Once Evelyna found out the love wasn't mutual, she stabbed herself during the last act of the play.
A stroll through the castle's garden is a must as well. With dozens of statues and labyrinths, the garden is believed to be inhabited by dwarfs who guard a secret treasure.
Cesky Krumlov is best enjoyed during the summer months, where it becomes a host to a myriad of different festivals. In June, head over to the Five-Petalled Rose Festival, where the town's inhabitants dress up in customs and organize Medival activities. Between July and August, check out the town's Music Festival, where both local and foreign artists get together to perform.
Colmar, France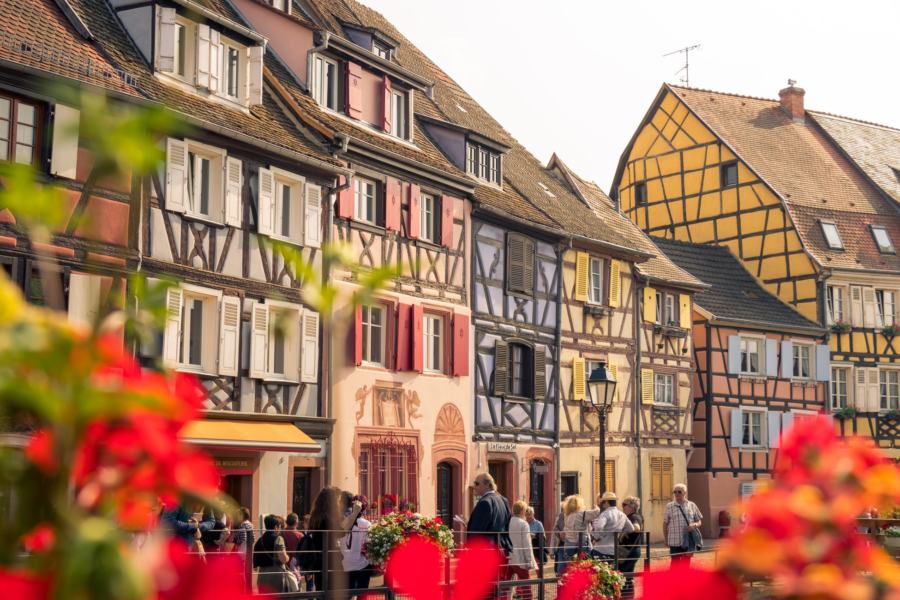 Vineyards, colorful half-timbered houses, flower displays, endless canals, and a 1000-year old history make up Colmar, a gem in Eastern France that looks as though it was stolen from the Beauty and the Beast.
Colmar's Little Venice is the main spot to see. You can explore it on foot, which makes the deal even sweeter. Most people visit Colmar on a day-trip, but lingering here for at least a night is an excellent idea if you enjoy cozy cafés, incredible wine, and medieval architecture.