Winter Destinations in Europe
Visiting Europe in winter? While many choose to escape the cold by heading to Caribbean destinations like Curacao or Mexico's Yucatan Peninsula, those who love exploring without tourists crowds around head to Europe instead.
While the thought of exploring somewhere that's cold can sound off-putting, our winter Europe itinerary managed to make it a real treat!
Some of its many fairytale-like villages, castles, and towns look even more mesmerizing when they're covered by heaps of snow.
Plus, the herds of tourists are long gone, giving you the chance to get some of Europe's most popular destinations all to yourself.
If you do get cold, though, then all you have to do is sit inside a cute coffee shop or head over to a Christmas market to get yourself some mulled wine!
Here are some of the places in Europe that are even more beautiful in winter:
Hallstatt, Austria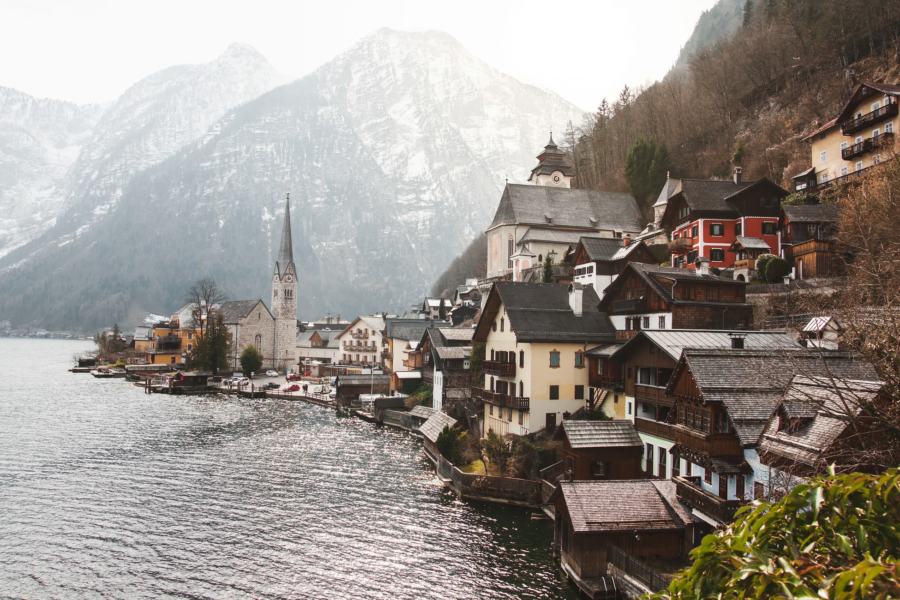 Hallstatt is stunning year-round, but there's nothing quite as mesmerizing as seeing this fairytale European town backdropped by snow-capped mountains. Lined by pastel-colored Alpine houses, Hallstatt has been named Europe's most beautiful village more times than it can count.
Up until the 19th century, Hallstatt was only accessible by boat or hiking – nowadays, getting there is much easier, but that fact alone should give you an idea of how epic visiting Hallstatt is if you're both into exploring cultural hubs AND getting lost in nature.
Tromsø, Norway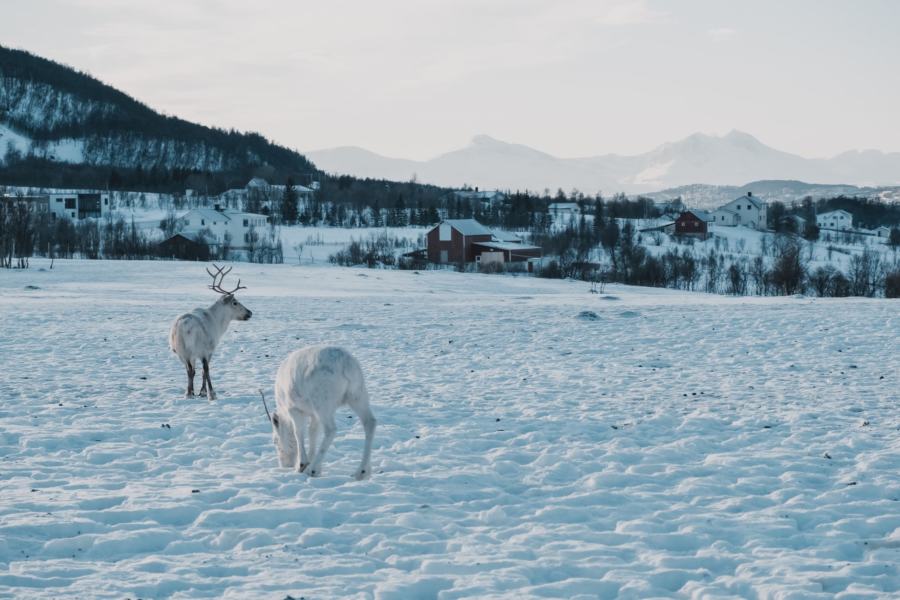 Norway in its entirety is one of the most incredible European destinations to visit in winter, but Tromsø takes the cake here. I mean, it's the cultural hub of the Arctic Circle, for crying out loud. Picture snow-capped forests, medieval wooden houses, and reindeer galore – all backdropped by colorful Northern Lights brightening up the sky.
Tallinn, Estonia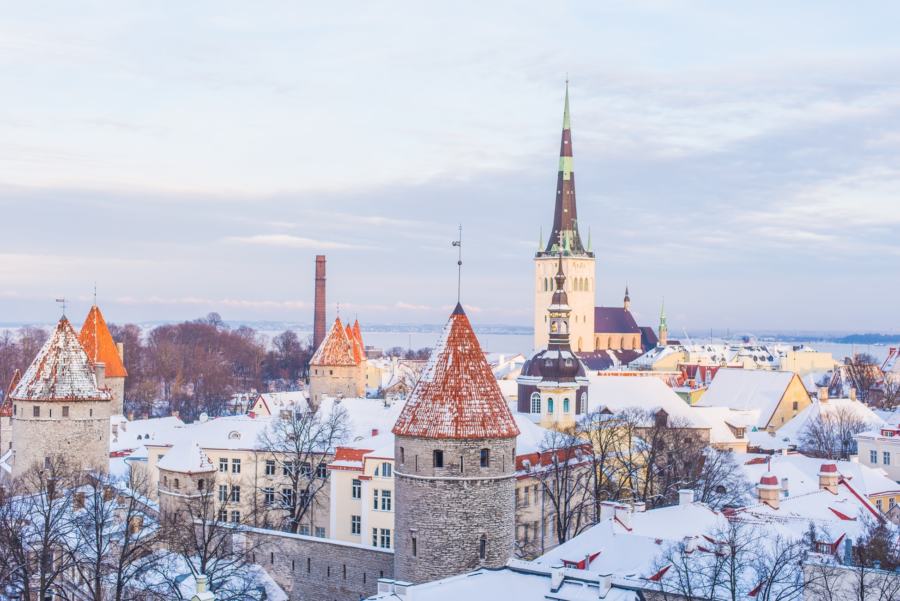 It's no secret that the Baltics are often overlooked on anyone's Europe itinerary, but during the winter months, skipping these tiny countries is a must, especially if you don't get to see snow during the winter at home. Most of Western European cities like Rome, London, or Paris, don't necessarily see snow every day during the winter, but in Tallin, you're pretty much guaranteed to walk amongst a snowy fairytale. Extra points if you manage to get there during early December when Christmas markets in Tallinn pop up everywhere in the city center!
Cappadocia, Turkey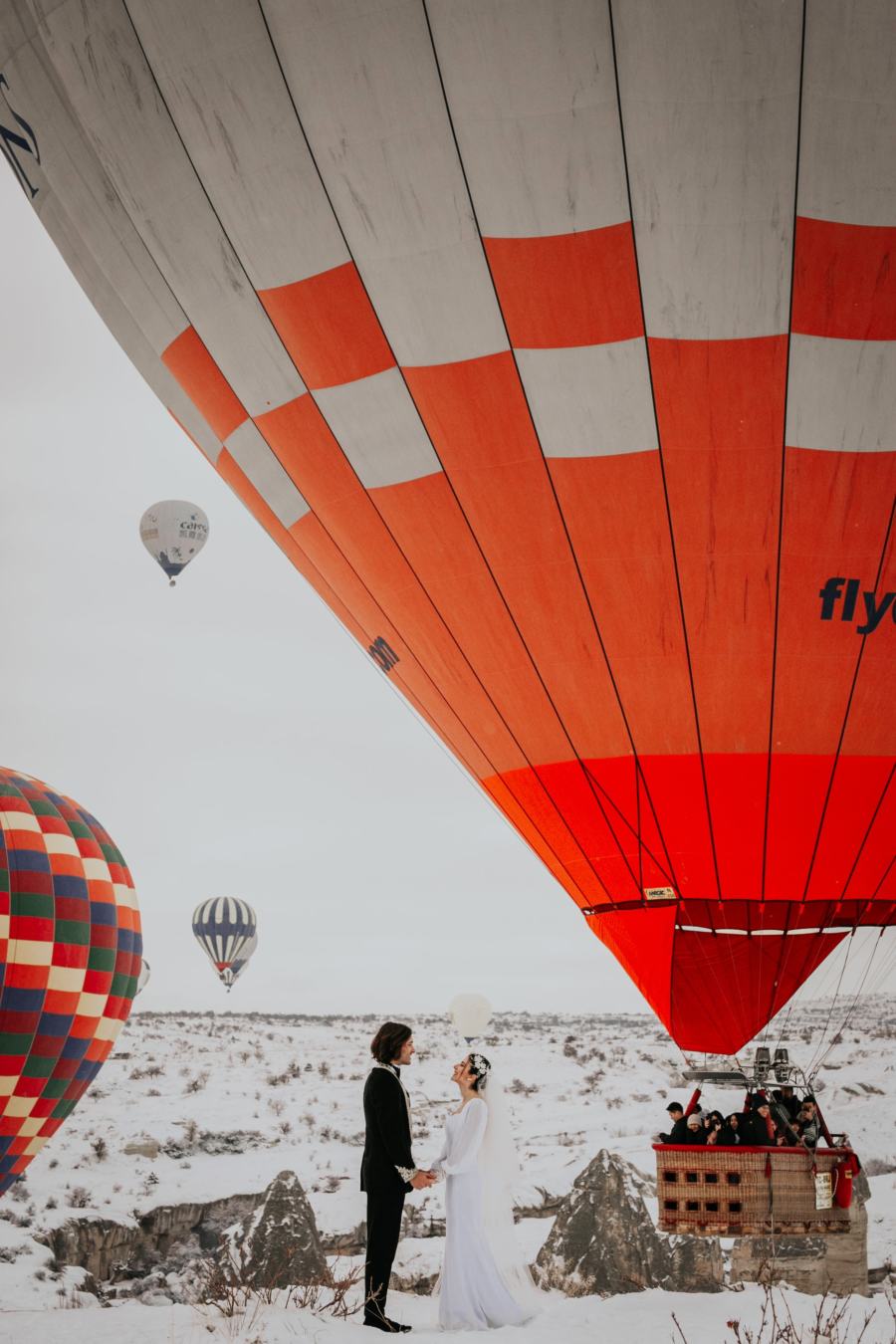 So Cappadocia is not even in Europe, but it's making it to the list because it's just too good not to include it. Plus, flights from major European travel hubs like London or Berlin will have to there in no time.
If you have an Instagram account, you've inevitably seen the setting: Dozens of colorful hot air balloons rising high over Cappadoccia's other-worldly looking landscape. Pretty, huh? Now picture that scene, but sprinkle it with snowy white tones and purple skies and you're in for a real treat!
Germany's Romantic Road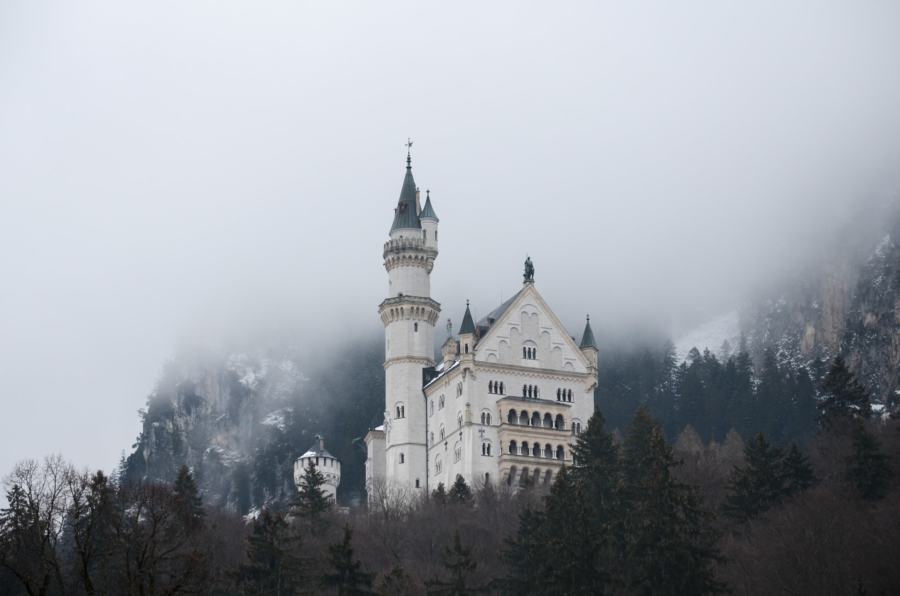 Picture castles that inspired the setting for many Disney films, medieval alleys, fairytale-like villages, and snow-capped mountains. Germany's romantic road is on everyone's bucket list, and it sees no shortage of visitors during the summer. Visiting in winter, though? Now that's more my kind of thing! Forget the selfie sticks and tourist crowds and replace them with snowy vibes and mulled wine and you're in for an epic road trip.
There are so many incredible stops to make while traveling this road, but two of the ones you can't afford to miss are Schloss Neuschwanstein, the famous castle that inspired Walt Disney's Magic Kingdom and Rothenburg Ob Der Tauber, a medieval town that will take you back in time!
Cesky Krumlov, Czechia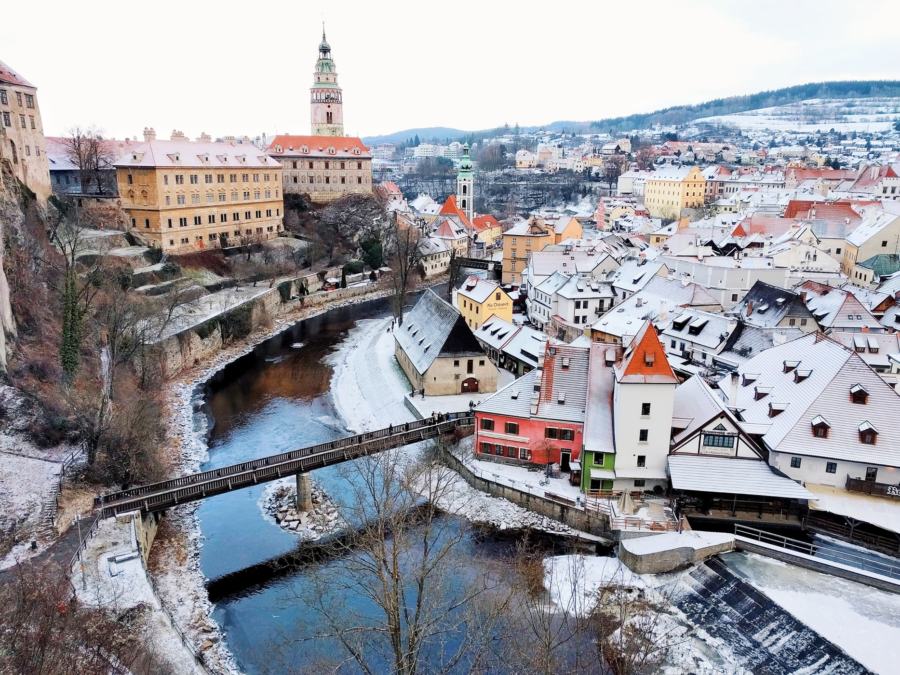 Featuring picturesque houses, endless museums, and cozy coffee shops to escape the cold, a walk through this medieval time feels like jumping into a storybook. The main attraction of Cesky Krumlov is a gigantic castle that to date, still holds many secrets left uncovered. Even though checking Cesky Krumlov out is a real treat during the summer months thanks to the many folk festivals that are held in town, visiting during the winter means its fairytale-like alleys are empty and the snow makes the town look like a true winter wonderland!
Inside the castle, you'll find one of the world's best-preserved theatres, the Baroque Theatre. Legend has it, that a girl named Evelyna fell in love with one of the leading actors, David. Once Evelyna found out the love wasn't mutual, she stabbed herself during the last act of the play.
Iceland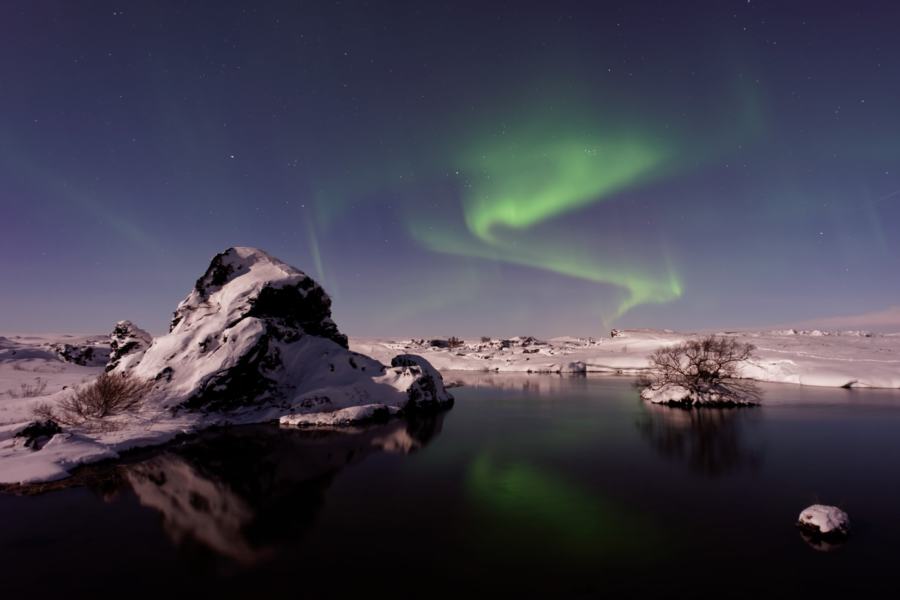 I purposely left out mentioning any city or region in Iceland because damn, the entire country is a treat during the winter, especially if you're into nature and seeing Northern Lights is in your travel bucket list – and of course it is! Even though days are shorter and nights are longer, you'll be rewarded for that by getting to experience some of the most incredible natural shows in the world.
Zermatt, Switzerland
Into skiing or snowboarding? Maybe you're up for checking out the famous Matterhorn? Well, look no further, because you'll find all those three in this quaint Swiss town! Known as the best destination for winter honeymoons in Europe, Zermatt isn't all about the destination – it's all about how you get there too! The coolest way to reach it is by taking a scenic train through the Alps that is sure to leave you spellbound.
And that's the list! What are some other incredible places to visit in Europe in Winter? I'm sure there are a ton more that I have yet to check out!
Continue planning your winter trip to Europe with these posts:
Wondering what to pack for winter in Europe?
8 Essentials To Pack For Europe