How to Visit Tromso and See the Northern Lights
The main reason to visit Tromso is to see the Northern Lights. Many tourists flock to this location in Norway to experience the gorgeous sights of this natural light display.
Since there's no guarantee that you'll see the Northern Lights, you'll want to make sure to plan your trip to Tromso just right. Today I'll share tips on how to visit this location in Norway so that you can have a higher chance of seeing the Northern Lights.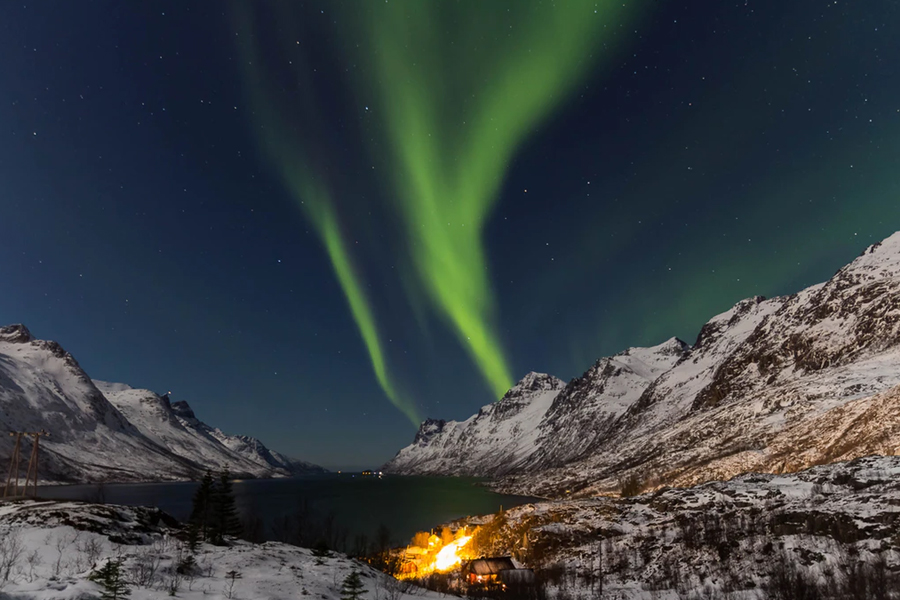 Can I see Northern Lights in Tromso?
There are Northern Light tour guides that can take you out to experience the view of this natural light show in Tromso.
The best chances to see the Northern Lights in this area tends to be as late as 6 pm and as early as 6 am, then there are other times when the Northern Lights could be dancing all night long in Tromso.
One thing to keep in mind, though, is that the Northern Lights aren't visible all the time, and some nights, you might just get to see nothing, whereas other evenings might greet you with one of the most fabulous shows nature has to offer.
A lot of factors can affect their visibility, so plan to stay in the Tromso area for a few days to up your chances of seeing the lights.
Tip: Whale-watching in Tromso is another wonderful activity to do during your time here!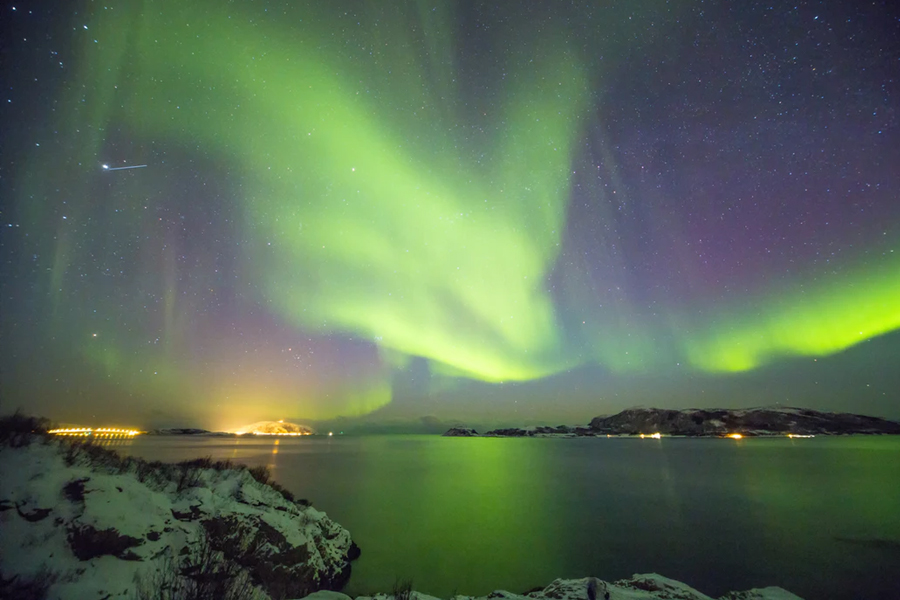 How big are the chances to see the Northern Lights in Tromso?
Since Tromso has pretty reliable weather you can accurately predict that you'll have a high chance of seeing the lights during their winter season. Typically a 3-5 day stay will make certain that you're able to see these beautiful lights in the sky.
The Northern Lights tour guides are well-trained in knowing when to find the Northern Lights and where the best locations are to witness this natural light display. You'll want to be up out of the city lights and into the wilderness way from the hustle and bustle of everyday life to get a clear view of the sky.
The Northern Lights are best seen on a clear evening, so be sure to watch the weather report for Tromso before you plan your vacation to Norway. You could opt to join a guided tour of the Northern Lights to ensure that you have the highest chance to experience this natural occurrence in Tromso.
Don't forget to get travel insurance for your trip! As always, I recommend Safety Wing for great prices and coverage abroad. It starts at only $45 USD per month and will have you covered with everything you may need during your trip! Check them out here.
You'll find that you're provided with thermal suits to experience the Northern Lights in Tromso with your guided tours, but you'll want to make sure you dress for warmth. While you will see lights every night, the clear evenings will give you the best light display in Tromso of the Northern Lights. Pack warm clothing as it will be rather chilly this time of year in Tromso as you venture out to see the Northern Lights.
Generally speaking, you'll want to plan your trip to Tromso to see the Northern Lights between mid-September to mid-April. If you want to increase your chances to experience the Northern Lights display in Tromso then I'd recommend you plan this vacation between October and March so that you don't miss the best views of this natural light display in Tromso.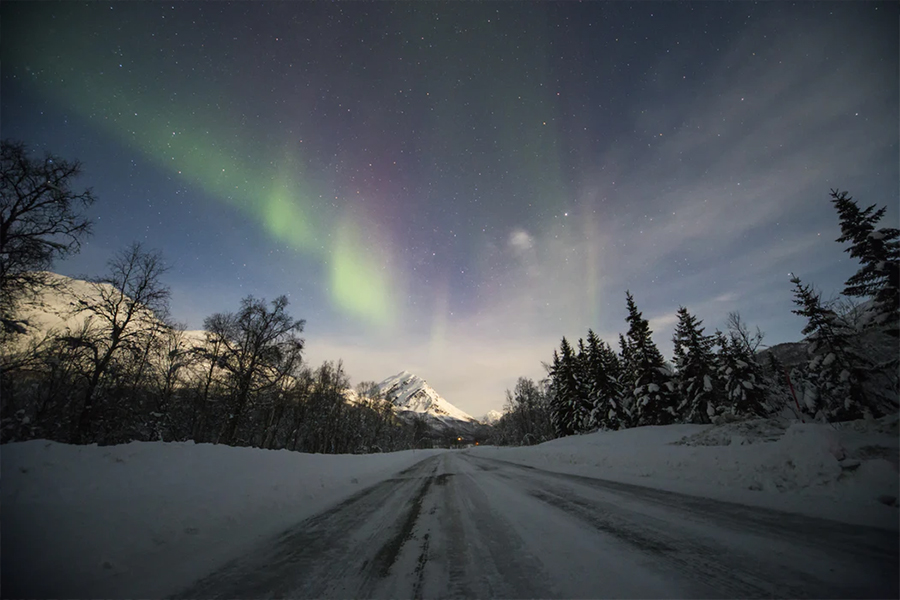 Tours
There are so many tours to see the northern lights in Tromso, most of which you can book directly at your hotel. However, if you prefer to book in advance, here are a few to look into:
Tromso Northern Lights 7 Hour Tour: This tour isn't private but one of the most budget-friendly options out there! You'll be driven around the Arctic Circle chasing the lights with an experienced guide. Price: 123 Euros per person.
Highlights:
Chase the Northern Lights around the Tromsø area
Spend the evening surrounded by tall mountains and deep fjords
Sit by a bonfire and experience Norwegian culture
Private Northern Lights Chase with Campfire – If you want a private tour or are traveling with a large group of kids, this is probably the best tour out there. You'll be driven all over the area in search of the lights with professional guides. Plus, the guides can teach you the basics of how to photograph the Aurora Borealis and the tour includes a cozy meal and drinks by a campfire. Price: 1235 euros per group of 8.
Highlights:
Enjoy a hot meal and drinks by a campfire, in a thermal suit that'll keep you warm in the Arctic winter temperatures
Learn how to photograph the night sky with your camera or smartphone – borrow a tripod for free
Roast marshmallows on the fire, and drink hot chocolate in an Arctic winter setting
Learn about the science and myths surrounding the northern lights
Now that I've covered all of the basics about how to visit Tromso and see the Northern lights, I hope that you feel equipped with the right knowledge to plan a vacation in this area of Norway this year!