37 Wonderful Things to Do in Paris in Winter for a Magical Trip
Wondering how to make the most out of a visit to Paris in winter? We've got you covered!
Paris is one of the most beautiful cities in the world, and it's even more magical during the winter months.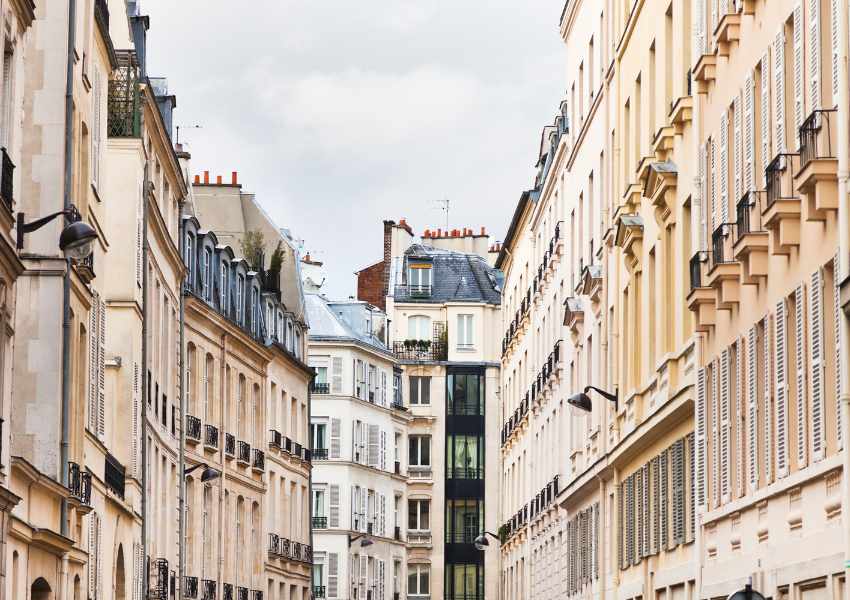 From the festive lights to the cozy cafes, there's something special about Paris in winter.
If you're planning a trip to Paris in winter, you're in luck. We've put together a list of 37 wonderful things to do in Paris during the winter.
Whether you're looking for outdoor activities or indoor attractions, we've got you covered. So bundle up, grab a warm drink, and get ready to explore the City of Light in a whole new way!
Paris in Winter: What to Expect
Paris in winter is truly magical. You'll experience chilly days and frosty nights, but that doesn't mean you can't enjoy this beautiful city.
The City of Light transforms into a winter wonderland and offers plenty to do, from admiring sparkling Christmas lights in December to discovering hidden treasures in the museums in January.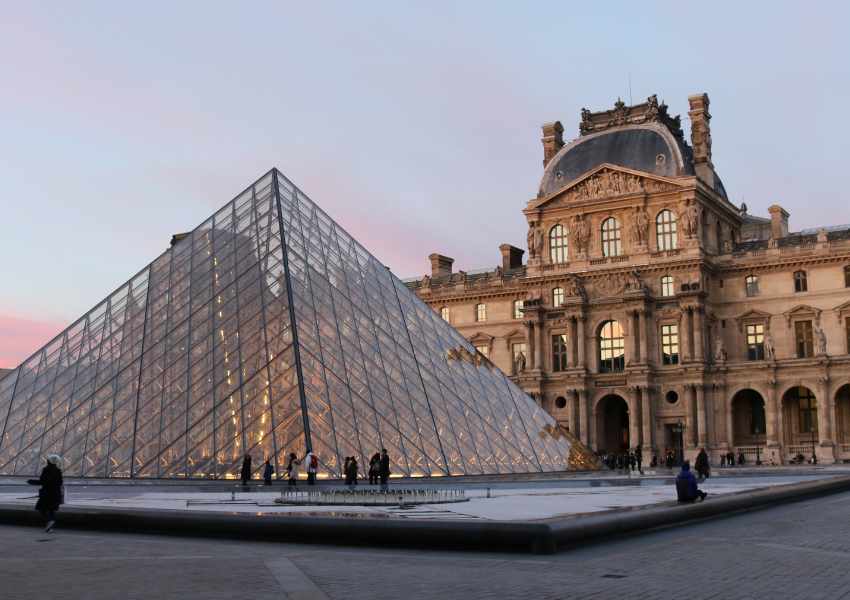 37 Things to Do in Paris in Winter
1. In December, check out the Christmas Markets in Paris
Visiting Christmas Markets is one of the most magical things to do in Paris in winter.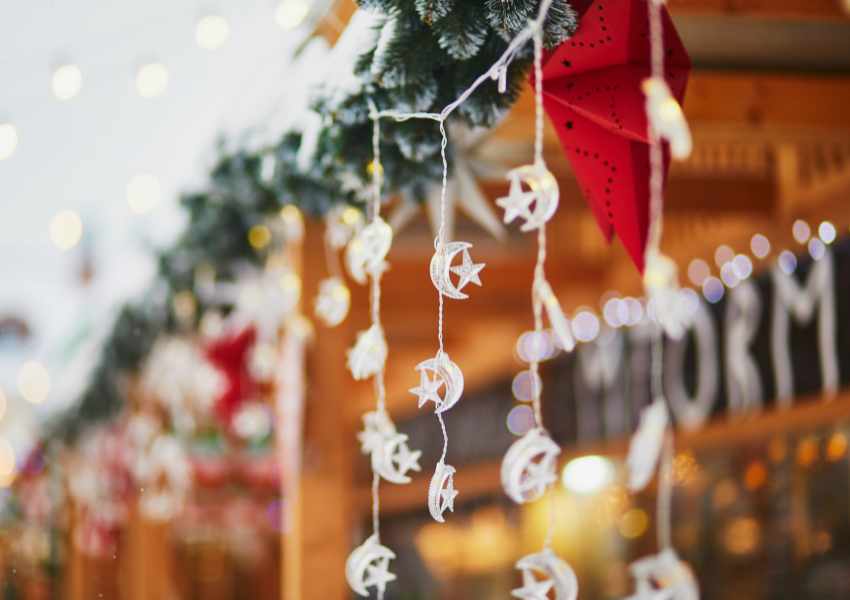 As you stroll through the charming streets, you'll be immersed in a festive atmosphere. You'll find locally crafted goods, scrumptious treats, and warm beverages.
Here are some of the best Christmas markets in Paris to add to your list:
Tuileries Garden: Located in the heart of Paris, it boasts an ice-skating rink and a picturesque ferris wheel on site.
La Défense: One of the most popular markets is at L, Offering over 250 chalet-style booths with crafts, delicious mulled wine and plenty of treats.
Saint-Germain-des-Prés: Ideal for shopping, with over 30 stands displaying crafts and gourmet treats.
Montmartre: Located at the foot of Sacré-Cœur, this smaller market offers a more intimate experience.
Notre-Dame: Get a spectacular view of the iconic cathedral while shopping for art, decorations, and delicious eats.
Remember to wrap up warm, as the temperatures in Paris may drop during the winter season. Happy exploring!
2. Ice Skating
You can't miss out on the fun and excitement of ice skating if you're visiting Paris in winter – it's truly a magical experience!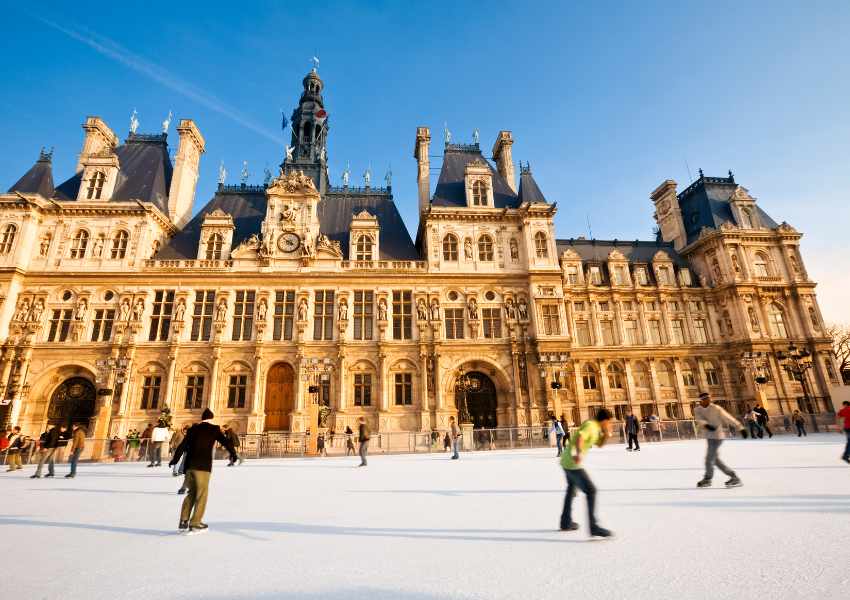 The city offers a variety of marvelous ice rinks, perfect for both beginners and seasoned skaters.
You'll find ice rinks all over the city, including a few with views to some of the most iconic landmarks in Paris:
3. Eiffel Tower Ice Rink
The Eiffel Tower Ice Rink is an iconic spot, allowing you to glide around with the stunning Eiffel Tower in the backdrop.
Though temporary, this rink typically opens from December till February, often accompanied by a winter village that creates a festive ambiance.
4. Le Grand Palais des Glaces
Le Grand Palais des Glaces transforms the historic venue of the Grand Palais into a massive, mesmerizing ice rink for a limited time each winter in Paris.
A spectacular glass ceiling bathes the rink with natural light, making it a unique and memorable experience.
5. La Patinoire de L'Hôtel de Ville
La Patinoire de L'Hôtel de Ville is located in front of the Paris City Hall and is one of the city's most popular outdoor ice rinks.
With a central location, it's the perfect spot to take a break from sightseeing and enjoy some serious ice skating.
6. Le Petit Palais
For a more intimate experience, check out Le Petit Palais ice rink, situated in the picturesque, Jardin d'Hiver.
The enchanting atmosphere created by shimmering lights and beautiful architecture sets the perfect scene for a skate.
7. Experience the City Light Up in December
If you're lucky enough to visit Paris in December, you'll be treated to twinkling lights and festive decorations that adorn the city.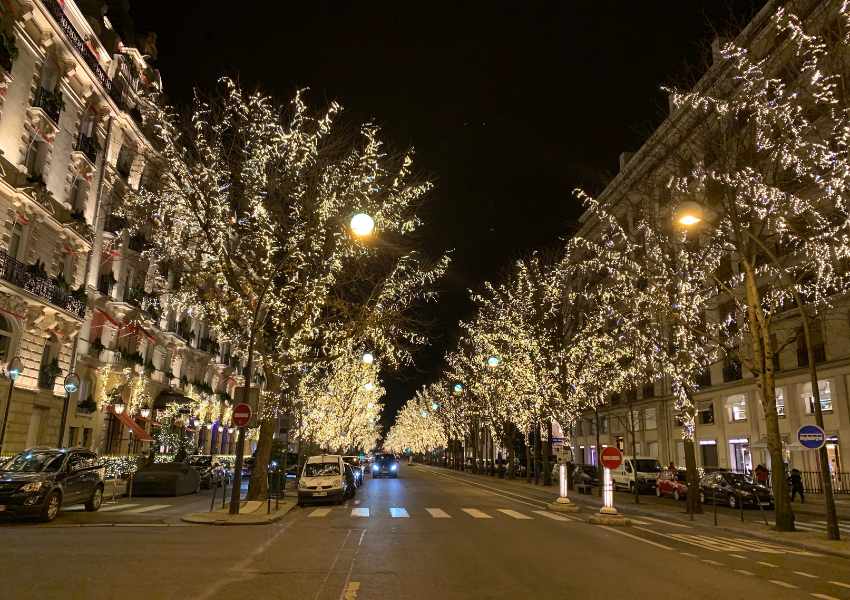 The Champs-Élysées, the iconic avenue stretching from the Place de la Concorde to the Arc de Triomphe, is a must-see.
Next, head over to the famous Notre-Dame Cathedral. While you might not be able to visit inside, don't miss the opportunity to wander the surrounding Christmas Market where you can discover a treasure trove of artisanal goods and warm mulled wine. Your taste buds will thank you!
Parisian parks also join in the winter festivities. The lovely Jardin des Tuileries hosts an enchanting Christmas Market throughout December.
You can enjoy a treat or two at one of the numerous food stalls, or try your luck on the Ferris wheel for a bird's eye view of the sparkling city.
8. Get Warm Through Your Taste Buds
Paris is a food lover's paradise, and winter is the perfect time to indulge in some delicious French cuisine.
9. Holiday Treats
During Paris in winter, you'll find various holiday treats to warm your taste buds while you explore.
Indulge in traditional French bûche de Noël (Yule log cake) or sample some hearty galette des rois (king cake) in January.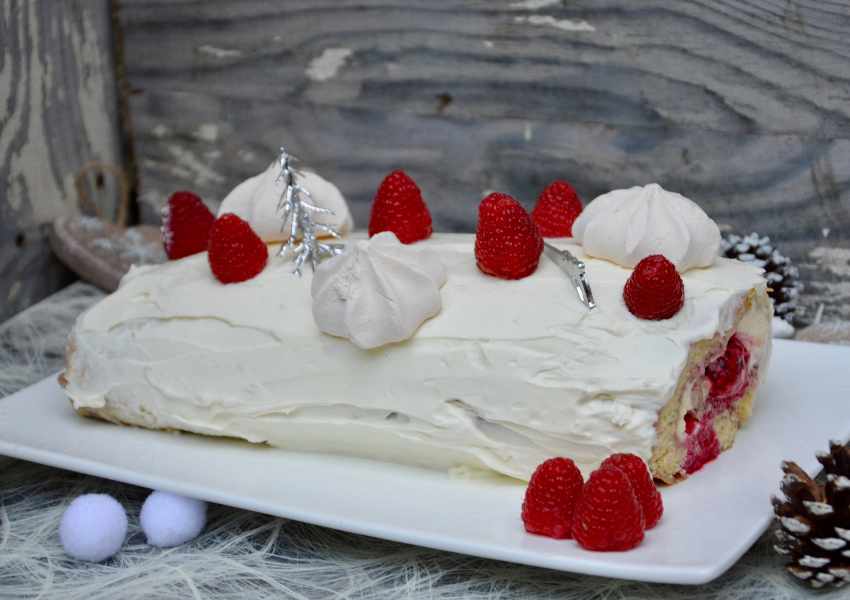 Stroll through the festive Marchés de Noël (Christmas markets) and treat yourself to warm vin chaud (mulled wine) and freshly roasted chestnuts.
10. Cozy Cafes
Parisian winter couldn't be complete without spending some time in cozy cafes.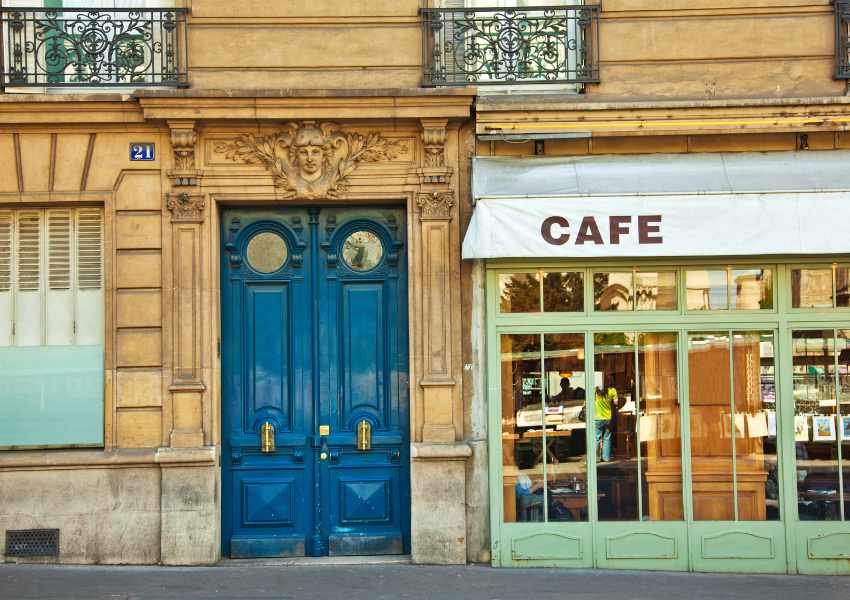 Warm up with a delicious cup of hot chocolate at places like Angelina or Un Dimanche à Paris. Get lost in Paris' literary history while sipping on a café au lait at Les Deux Magots.
Don't forget to try one of the city's many tea rooms, such as Mariage Frères, and pair your drink with a warm croissant or pain au chocolat.
11. Warm Up at the Museums
While Paris in winter may be cold, some of the best things to do are found indoors.
Paris has plenty of museums worth checking out if you feel like warming up, these are just a few of them:
12. The Louvre
The Louvre is a must-see in Paris, regardless of the season.
Boasting over 35,000 works of art, you can escape the cold and spend hours wandering its vast halls. Be sure to visit the famous Mona Lisa and Venus de Milo.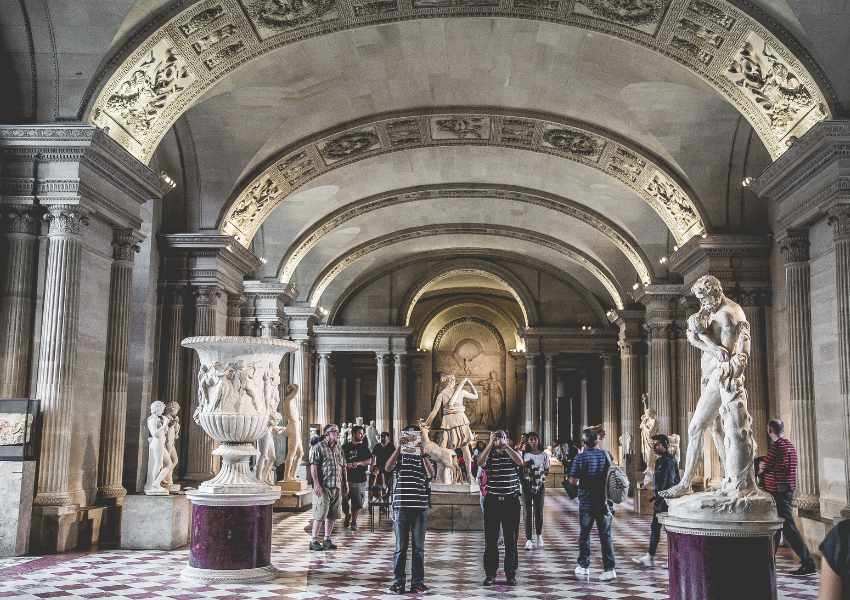 13. Pompidou Centre
The Pompidou Centre houses a wonderful collection of modern and contemporary art.
Make your way through works by Picasso, Matisse, and Chagall, among others. Don't forget to enjoy the unique architecture of the building itself.
14. Musee D'Orsay
Housed in a former train station, the Musee D'Orsay is home to an impressive collection of Impressionist and Post-Impressionist art.
Works by Van Gogh, Renoir, and Cézanne will keep you warm and inspired on a chilly day.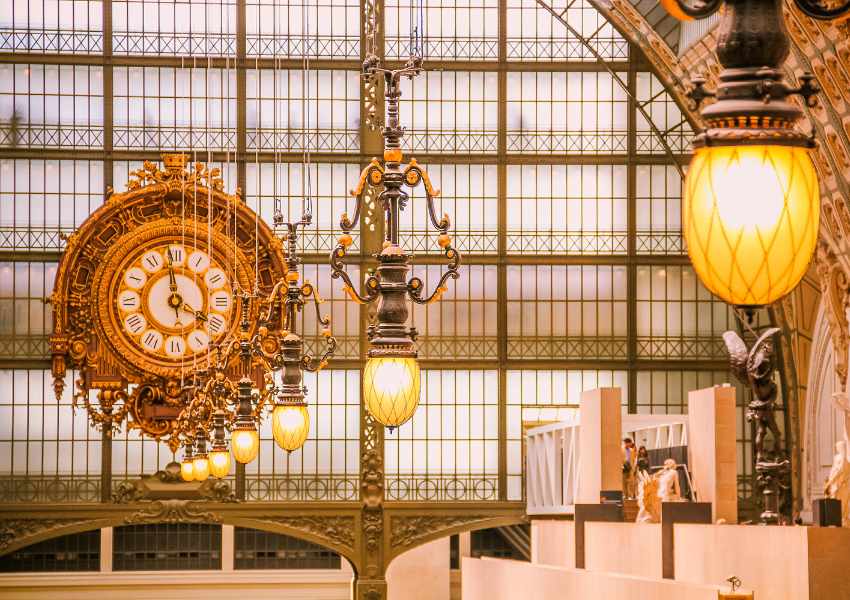 15. Carnavalet Museum
Step back in time at the Carnavalet Museum, which is dedicated to the history of Paris.
Explore exhibits on the French Revolution and the development of the city, all while taking in the beautiful architecture of the two mansions that house the museum.
16. La Conciergerie
La Conciergerie is a historic Gothic palace that once served as a prison during the French Revolution.
Discover the captivating history of figures like Marie Antoinette, who was imprisoned here before her execution.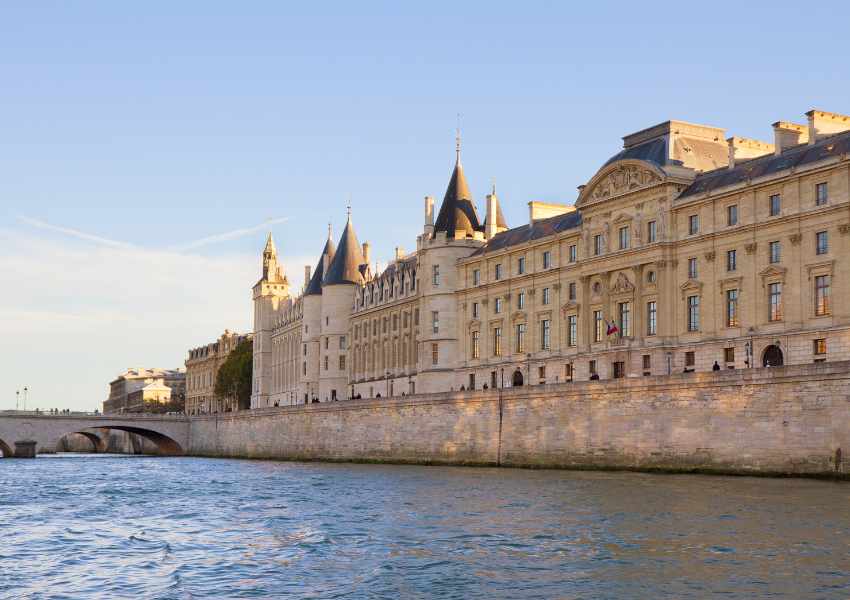 17. Musee L'Orangerie
Musee L'Orangerie is a small gem featuring a breathtaking collection of Impressionist and Post-Impressionist art.
Make sure to immerse yourself in Monet's Water Lilies, which are displayed in two oval rooms designed specifically for the works.
18. Musée National Picasso-Paris
A visit to the Musée National Picasso-Paris allows you to admire an extensive collection of the famous artist's works.
From paintings to sculptures, you'll gain a unique understanding of Picasso's creative process and the evolution of his style throughout his career.
19. Take a Cruise on the Seine
A delightful way to spend a winter day in Paris is to take a cruise on the Seine.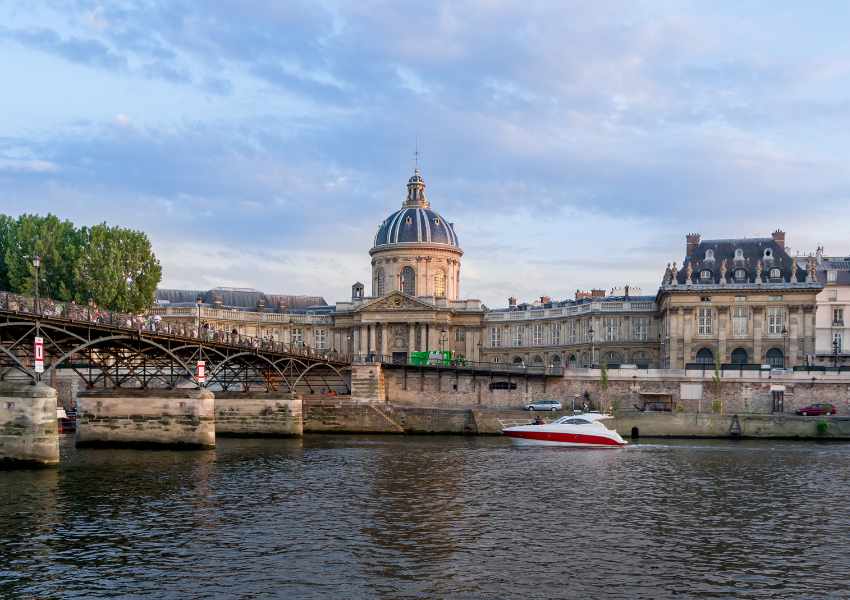 As you glide through the heart of the city, you'll have a unique perspective of its famed landmarks and architecture.
Consider a day cruise for a leisurely way to enjoy the sights. Bundle up with a warm coat and a cozy scarf, and you're good to go.
Many cruises provide a heated and covered area, so you can comfortably watch the scenery roll by as you sip a steaming cup of hot chocolate.
For a more romantic option, a dinner cruise at night can be an unforgettable experience. The crisp winter air combined with the illuminated monuments and bridges is enchanting.
20. Enjoy a Cabaret Show
If you're visiting Paris in winter, you should definitely take the time to enjoy a cabaret show.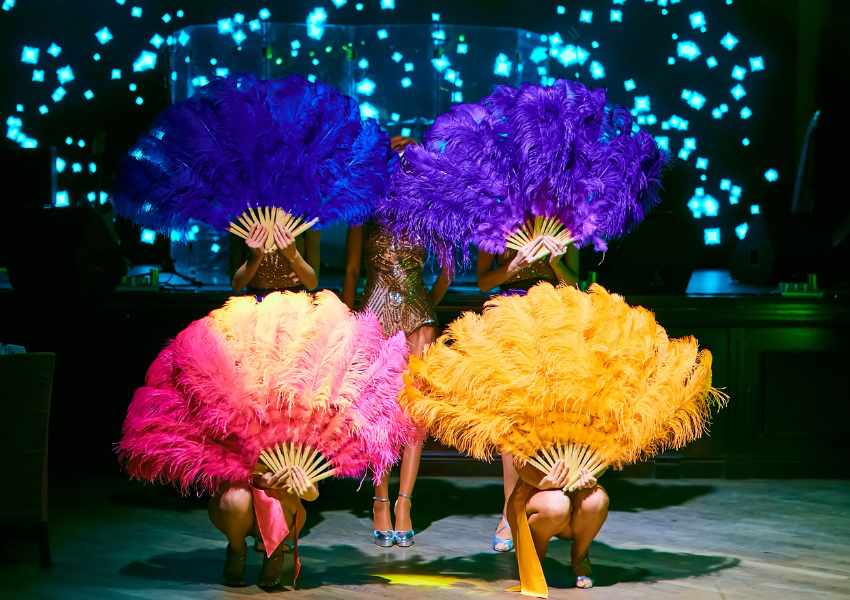 A fantastic option is Lido de Paris. Located on the legendary Champs-Elysées, Lido offers a truly spectacular show, featuring talented dancers, breathtaking acrobatics, and elegant performances. Don't forget to try their delicious dinner menu while you're there.
For a more intimate experience, check out Crazy Horse. This avant-garde cabaret is known for its sensual and artistic shows, showcasing the beauty of the human body in a tasteful yet daring manner.
21. Visit the Famous Moulin Rouge
This iconic cabaret has been a symbol of French entertainment since 1889.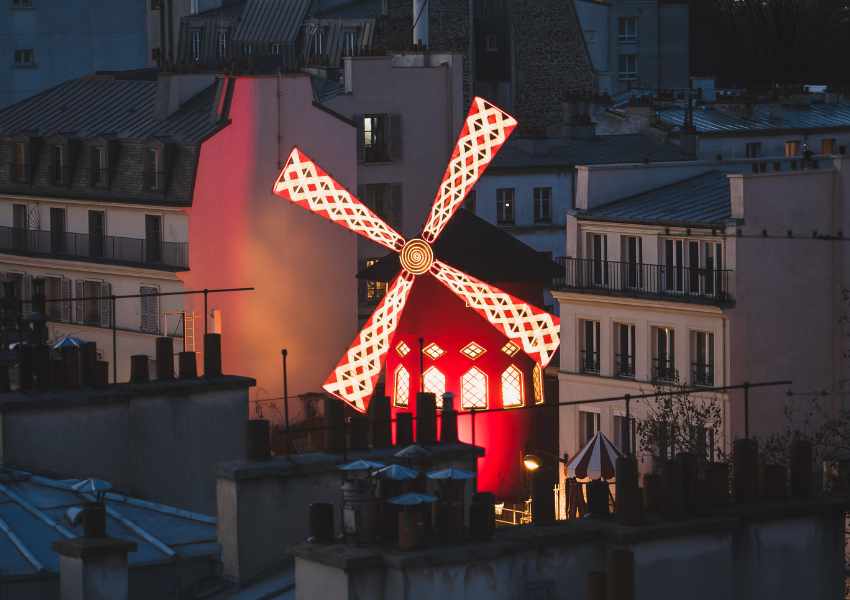 Its lively, sensual, and unique atmosphere will leave you with unforgettable memories, not to mention it's a wonderful spot to spend an evening in Paris in winter if it gets cold outside.
When you arrive at the venue, don't miss a photo opportunity with the famous red windmill.
Once inside, you'll be welcomed into the historic and glamorous setting of Moulin Rouge. As a beloved cabaret, it showcases a mix of seductive dance performances, humorous acts, and outstanding acrobatics.
To get the full Moulin Rouge experience, consider booking a dinner and show package.
You'll be treated to a delicious meal of French cuisine, while watching the world-renowned revue, Féerie. This spectacular production boasts over 100 talented performers, including the famous Doriss Girls and Doriss Dancers.
While the tickets may be on the pricier side, the experience is worth every penny.
22. Dinner on the Eiffel Tower
During your visit to Paris in winter, one of the can't miss experiences is having dinner on the Eiffel Tower.
The amazing view of the city at night, combined with a sumptuous meal, will create memories that last a lifetime.
When you decide to dine at the Eiffel Tower, you have a couple of options to choose from. The two restaurants available in the tower are Le Jules Verne and 58 Tour Eiffel.
Le Jules Verne is an upscale, Michelin-starred restaurant that offers a truly indulgent experience.
Located on the second floor of the tower, this fine dining restaurant features a gourmet menu crafted by Chef Frédéric Anton.
Enjoy dishes made with exquisite ingredients and fantastic wine pairings, all while taking in the breathtaking views of Paris.
Be sure to reserve a table in advance, as Le Jules Verne is a popular dining destination.
On the other hand, 58 Tour Eiffel is a more casual dining option for those who prefer a relaxed ambiance.
Also located on the second floor, this brasserie-style restaurant has a contemporary design that pairs perfectly with its modern French cuisine.
Choose from a variety of dishes and delight in the panoramic view of the glittering City of Lights. Reservations are recommended.
23. Explore the Catacombs
Visiting the Catacombs is a perfect indoor activity to explore the hidden and mysterious side of the city.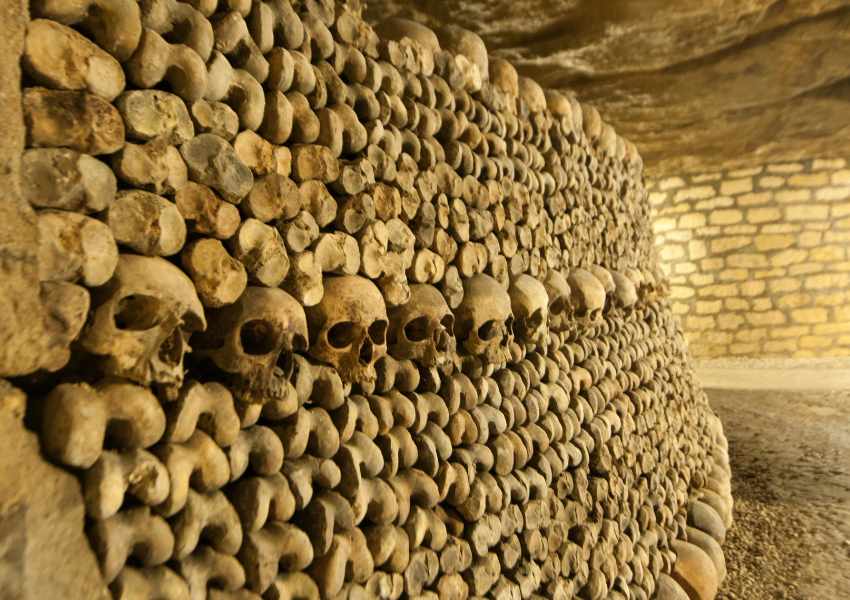 As you descend into the 20-metre-deep underground network of tunnels, you'll find yourself surrounded by the eerie atmosphere and history of these ancient caverns.
You don't need to have a morbid fascination to appreciate the impressive architecture and the vibrant stories that lie beneath the streets of Paris.
Temperature remains constant around 14°C (57°F) throughout the year, making it a comfortable atmosphere to delve into these historic tunnels.
As you walk through the dimly lit passages, you'll observe a vast collection of bones arranged as elaborate displays, a reminder of the city's rich past.
24. Wander Through Libraries
In Paris, winter is a great time to cozy up with a book, especially considering the city has some of the most beautiful libraries in the world.
25. Bibliothèque Mazarine
The Bibliothèque Mazarine, dating back to the 17th century, is France's oldest public library.
As you walk through its stunning halls filled with rare manuscripts, you'll be transported back in time.
The beautifully crafted wooden furnishings and antique chandeliers create an atmosphere perfect for diving into the fantastic collections available.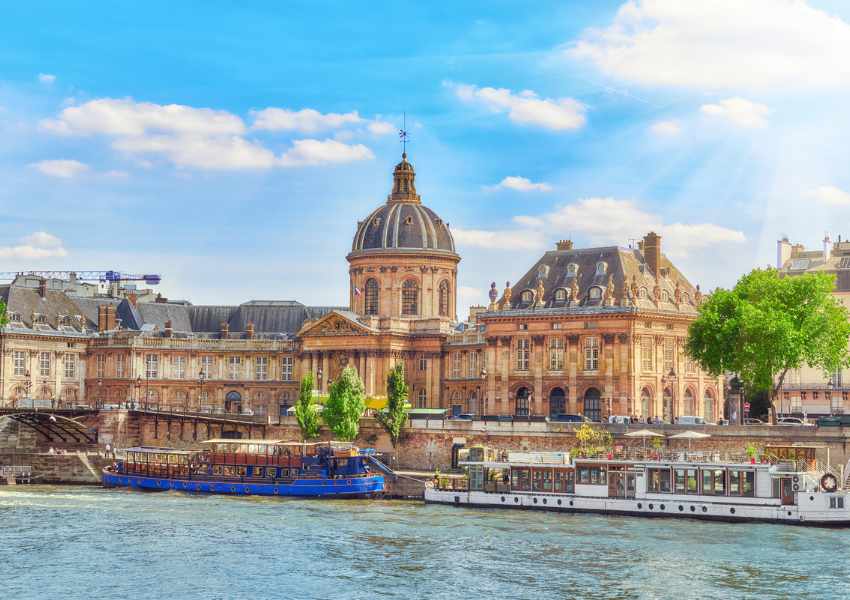 26. Bibliothèque Richelieu-Louvois
At the Bibliothèque Richelieu-Louvois, you can explore its impressive reading rooms and extensive archives.
This library is known for its vast collection of music materials, alongside its incredible architecture and intricate ceiling decorations.
27. Bibliothèque de l'Arsenal
Delve into the history of French literature at the Bibliothèque de l'Arsenal.
Housing a vast array of documents, including those related to the French Revolution, your visit is bound to be educational.
The magnificent collection of art and artifacts add to the library's allure.
28. Bibliothèque Forney
The Bibliothèque Forney is a haven for those interested in decorative arts and graphic design.
As you browse through their fascinating collection of books and resources, don't forget to take a moment to enjoy the exquisite architecture, featuring a blend of Gothic and Renaissance styles.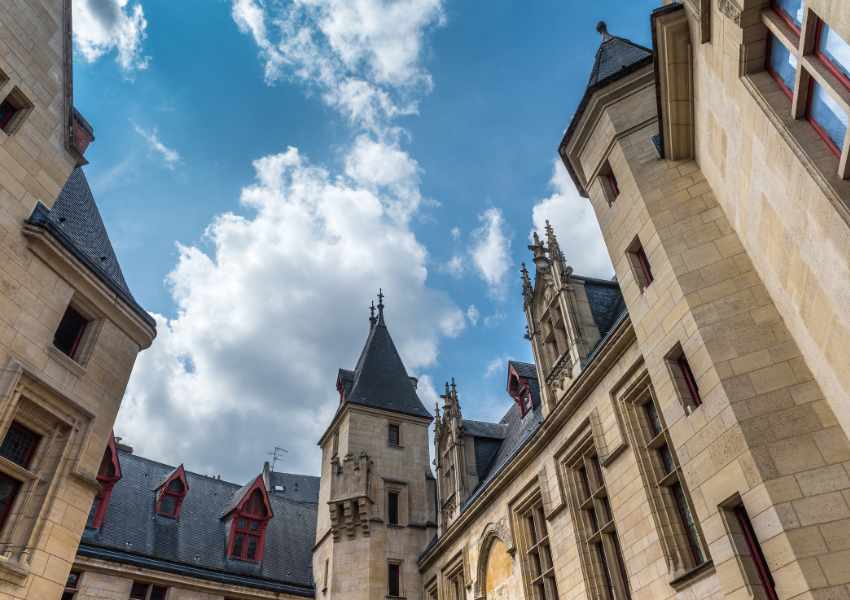 29. Bibliothèque Sainte Geneviève
If you need a quiet place to read and write, the Bibliothèque Sainte Geneviève is the perfect spot.
The beautiful iron structure and vast collection of books will leave you inspired.
This library played a significant role in Victor Hugo's "Les Misérables," making it a must-visit for fans of the novel.
30. Bibliothèque Marguerite Durand
For those interested in women's history, the Bibliothèque Marguerite Durand is the ideal destination.
This library houses an extensive collection of documents, photographs, and publications related to the feminist movement across different eras.
The serene and welcoming ambiance is perfect for deepening your understanding of this vital aspect of history.
31. Book a Photoshoot
Paris in winter is a delightful time to take photos, not just for the fact that it looks particularly beautiful, but also because you'll find some of the best Paris Instagram spots significantly less crowded compared to the summer.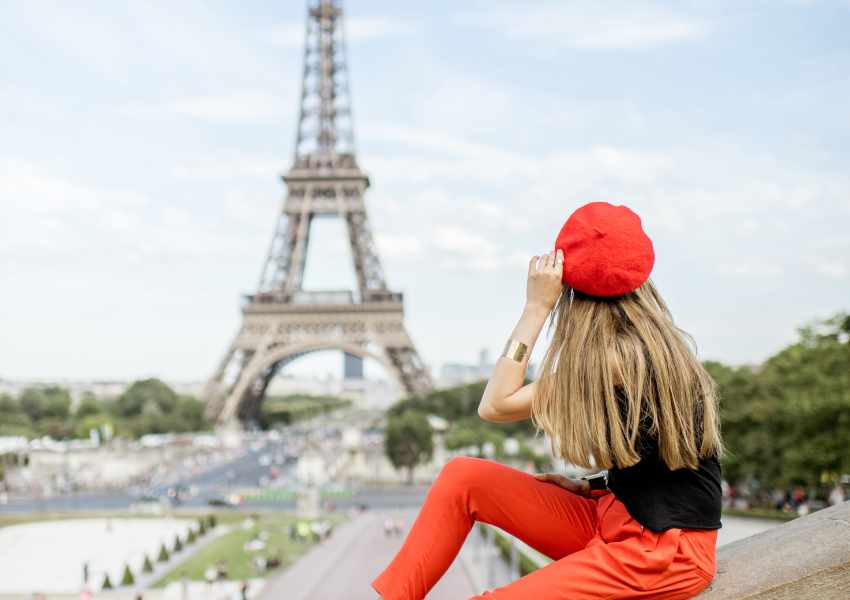 Dress warmly but stylishly for the photoshoot. Parisians are known for their fashionable taste, so take this opportunity to showcase your best winter wardrobe.
Layer up with warm coats, scarfs, and gloves while still maintaining that chic Parisian vibe.
32. Night at the Opera
During Paris in winter, one fantastic experience you can enjoy is a night at the opera.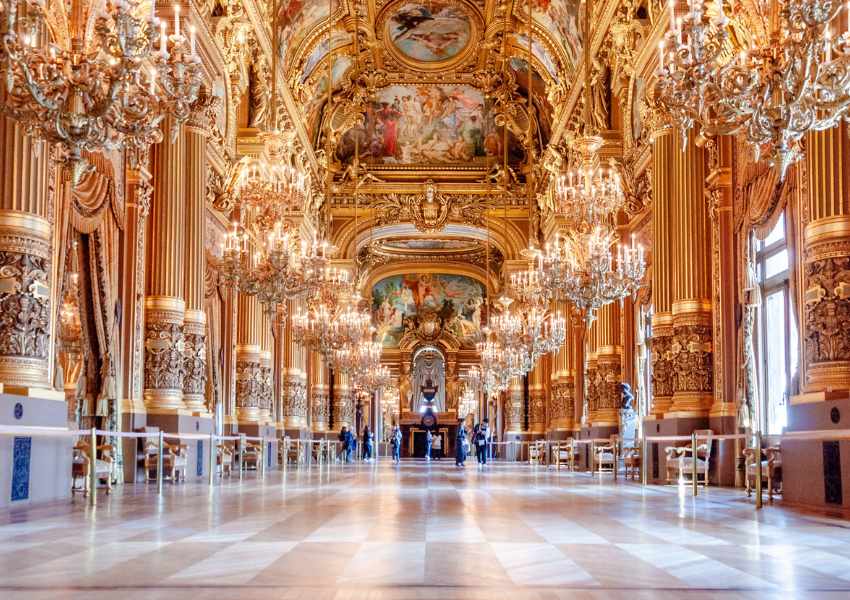 Opéra Garnier and Opéra Bastille are two of the most famous opera houses in the city, promising an unforgettable evening.
At Opéra Garnier, you'll be captivated not only by the performances, but also by the stunning architecture.
The grand staircase and glittering chandeliers will transport you back in time.
Make sure to arrive early to appreciate the surroundings while sipping on a glass of champagne.
Over at Opéra Bastille, you'll find a more modern venue, offering a variety of performances from classical opera and ballet to contemporary dance.
Their schedule changes regularly, so it's important to check online for upcoming shows that might spark your interest.
33. Go Wine Tasting
Paris in winter offers a more intimate and cozy ambiance as you sample some of the best French wines.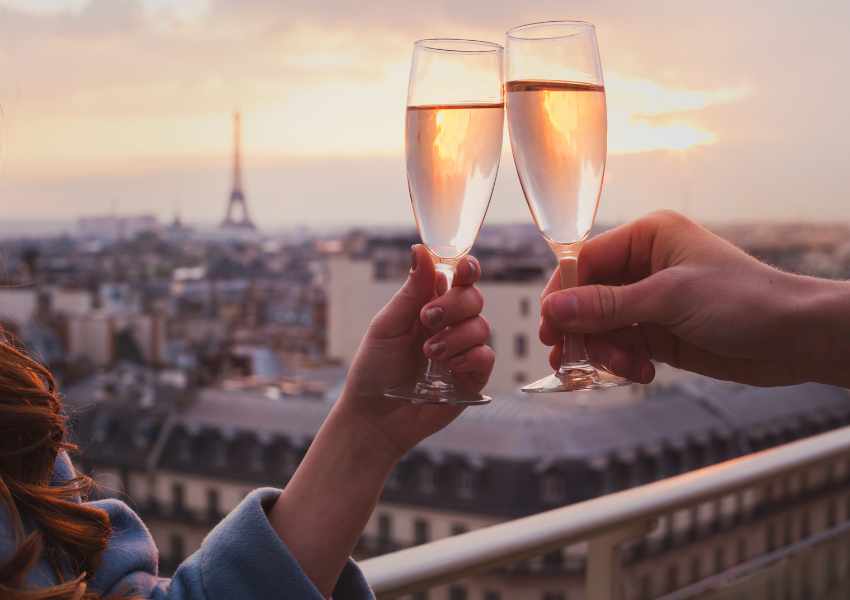 Many wine bars and cellars around the city offer a wide variety of options for you to choose from:
Le Barav in the Marais district is a popular spot for locals and tourists alike. With an extensive wine list and friendly staff, you'll feel right at home while sipping on a glass of red or white.
Make sure you take advantage of their small plates selection, which perfectly complements their wines.
Another great place to explore is Les Caves du Louvain near the Louvre Museum.
This historic wine cellar not only offers incredible wines, but also guided tours, allowing you to learn more about wine making and its history in France.
For an unconventional wine tasting experience, pay a visit to VinoClub.
Their expert sommeliers will guide you through a personalized, blind tasting, helping you develop your palate and discover new favorites.
To make your wine tasting journey even more delightful, some places like Wine Touch offer self-service wine dispensers.
Allowing you to sample a wide range of wines at your own pace.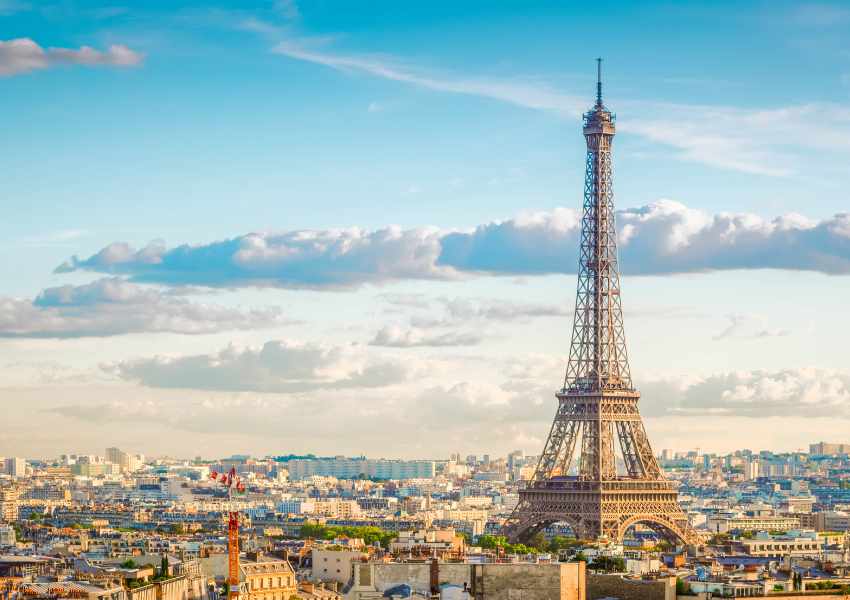 34. Events Taking Place During Paris in Winter
Paris in winter transforms into a magical wonderland, and you will surely find plenty of events to make your visit memorable.
Here are some fantastic events you may be able to catch if you're visiting Paris in winter:
35. Festival of Lights (Fête des Lumières) (December)
Every year, usually in early December, Paris embraces the festive spirit by illuminating its streets and buildings with mesmerizing lights.
You can stroll around the city to marvel at the dazzling displays. Don't miss the famous Champs-Élysées for some spectacular light arrangements.
36. Paris Fashion Week (February)
If you're a fashion enthusiast, visiting Paris during Fashion Week is a must.
Winter showcases menswear and haute couture collections, and you might even be able to attend some exclusive events or parties during your stay.
37. Winter Sales (Les Soldes) (January)
Paris' winter sales usually start in early January and run for several weeks.
You can browse through your favorite boutiques and department stores like Galeries Lafayette, Printemps, and Le Bon Marché, and score some excellent deals on high-end fashion and more.
Moreover, don't forget to go thrift shopping in Paris for a truly unique experience!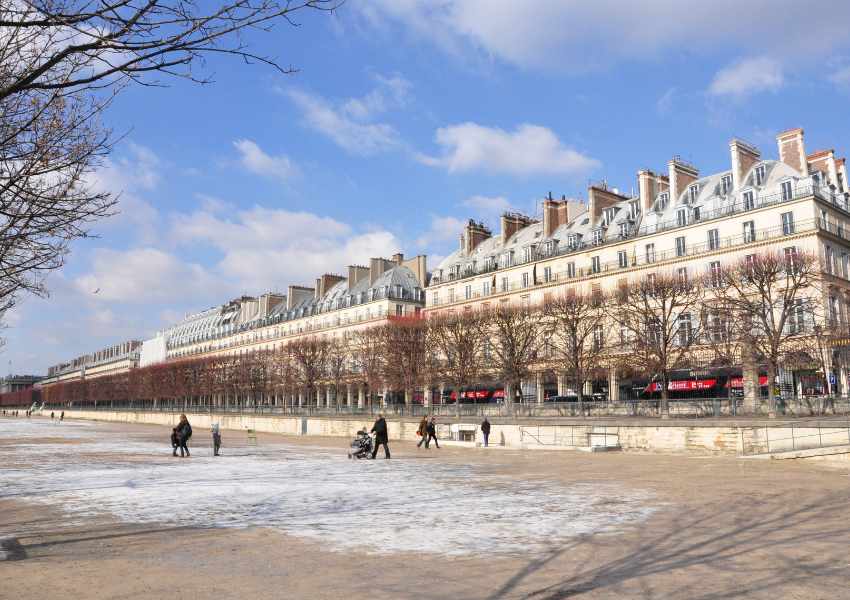 Paris in Winter: Month by Month
Paris in December
Weather in Paris in December
During December in Paris, you can expect chilly temperatures, with an average high around 5°C (41°F) and a low of 1°C (34°F).
There may be occasional rain showers, but it's generally not too heavy so pack warm clothing like sweaters, scarves, and a waterproof jacket to keep yourself cozy and dry.
Highlights of Paris in December
Christmas Markets: Stroll through delightful Christmas markets like the charming Village de Noël des Champs Elysées, where you can savor mulled wine and local treats while browsing for unique gifts.
Ice Skating: Enjoy the magical ambiance of ice skating at Hôtel de Ville in front of City Hall or the Eiffel Tower Ice Rink with spectacular views of the iconic tower.
Holiday lights: Don't miss the enchanting Illuminations de Noël as the City of Light transforms into a winter wonderland with splendid decorations and sparkling street lights.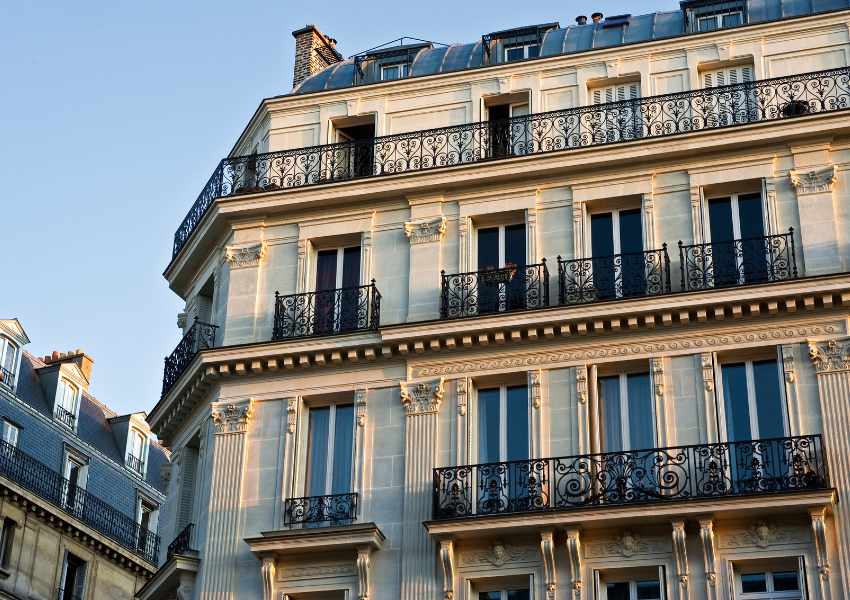 Paris in January
Weather in Paris in January
January in Paris sees temperatures typically ranging from 2°C to 6°C (36°F to 43°F).
You're likely to encounter rain occasionally, so pack a waterproof jacket and an umbrella. Layering will be your best friend to stay warm and comfortable while exploring the city.
Highlights of Paris in January
January is the perfect time to experience Paris without the typical tourist crowds.
You can visit the iconic Eiffel Tower and enjoy the stunning views without long lines.
If you're a fan of shopping, you'll be delighted by the Winter Sales in Paris, which start in January.
You can find great deals on clothing, accessories, and souvenirs throughout the city.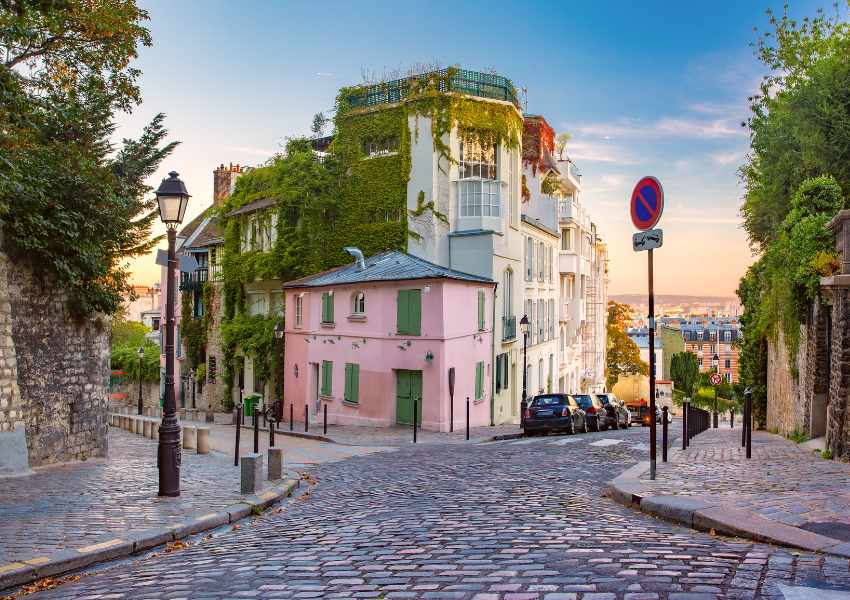 Paris in February
Weather Paris in February
In February, Paris experiences chilly winter weather with temperatures ranging from 3°C to 8°C (37°F to 46°F).
It's essential to pack warm clothes, including a coat, scarf, and gloves.
Snowfall is rare, but you might encounter occasional rain showers. So, it's a good idea to bring a compact umbrella for those drizzly moments.
Highlights of Paris in February
Valentine's Day: Paris, also known as the City of Love, offers the perfect romantic ambiance for Valentine's Day. Take a walk by the Seine River, visit cozy cafés, or enjoy a candlelit dinner at a Parisian bistro.
Chinese New Year: During February, you can witness colorful celebrations of the Chinese New Year in the 13th arrondissement. Dragon and lion dances, parades, and street food create a vibrant atmosphere.
Where to Stay in Paris in Winter
Shangri-La Hotel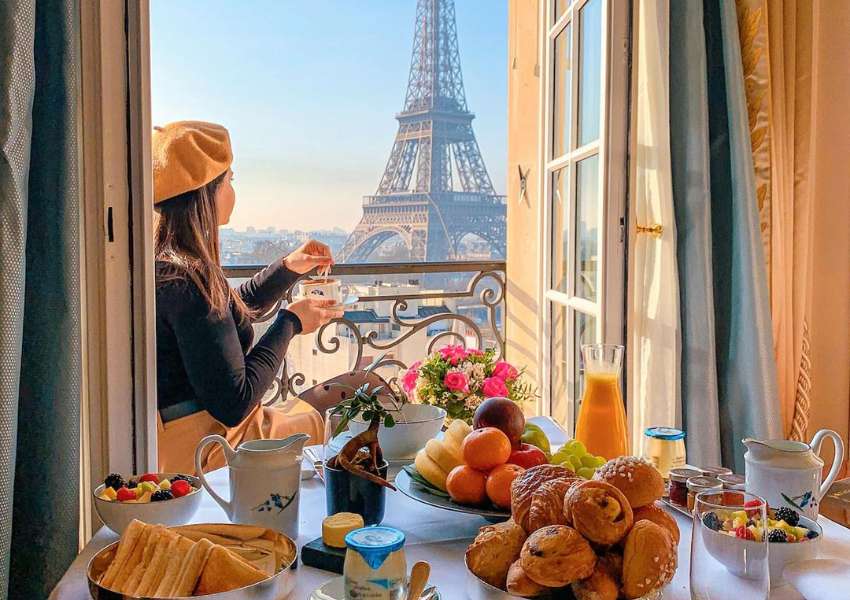 Located in the Trocadéro district, The Shangri-La Hotel in Paris provides some of the most breathtaking views of the Eiffel Tower.
Numerous rooms and suites feature private balconies that overlook the tower, while the rooftop terrace offers a sweeping panorama of the city.
Hotel Plaza Athénée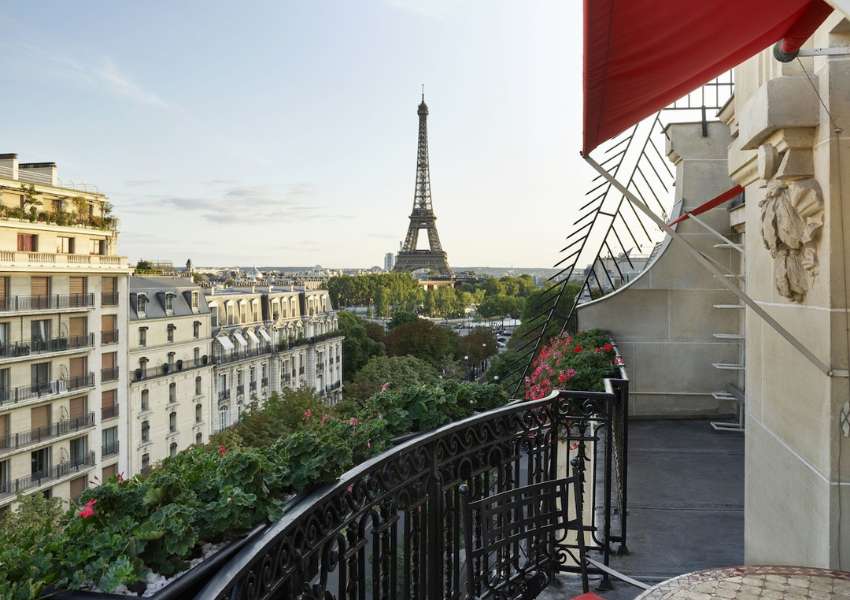 Situated on Avenue Montaigne, one of the trendiest streets in Paris, Hotel Plaza Athénée provides stunning views of the Eiffel Tower from select suites, some rooms, and its rooftop.
Hotel Eiffel Trocadéro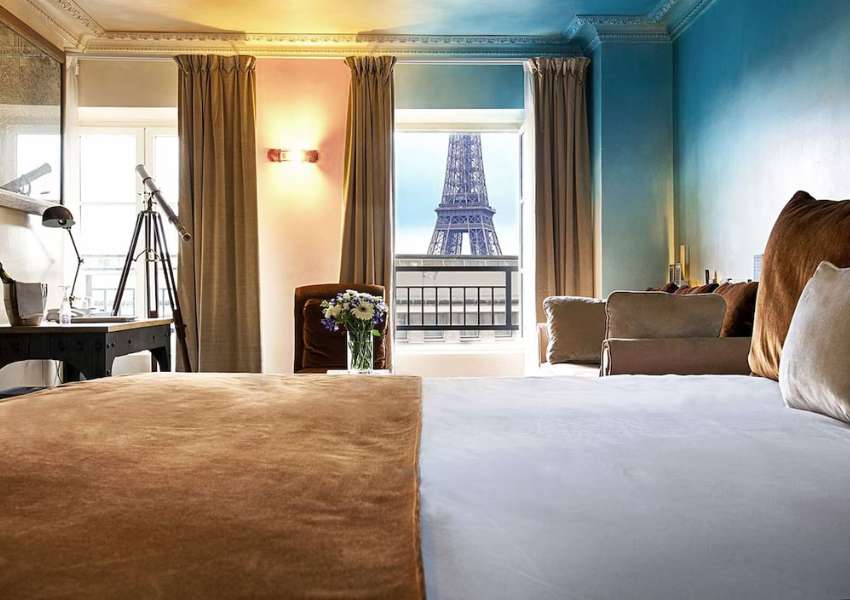 Hotel Eiffel Trocadéro is a cozy boutique hotel located in the Trocadéro neighborhood and has modern rooms with views of the Eiffel Tower. There's also a terrace and a rooftop with views of the city perfect to cozy up at during Paris in winter.
Travel Insurance for Corfu
Don't forget travel insurance for your trip to Paris in winter! Even the most careful traveler can encounter unexpected situations, such as lost luggage or medical emergencies. Travel insurance can help protect you from financial losses and give you peace of mind during your trip.
We always use and recommend Safety Wing for travel insurance. They offer comprehensive coverage for medical expenses, emergency medical evacuation, trip cancellation, and more.
Plus, their policies are affordable and flexible, so you can customize your coverage to fit your needs. Check them out here.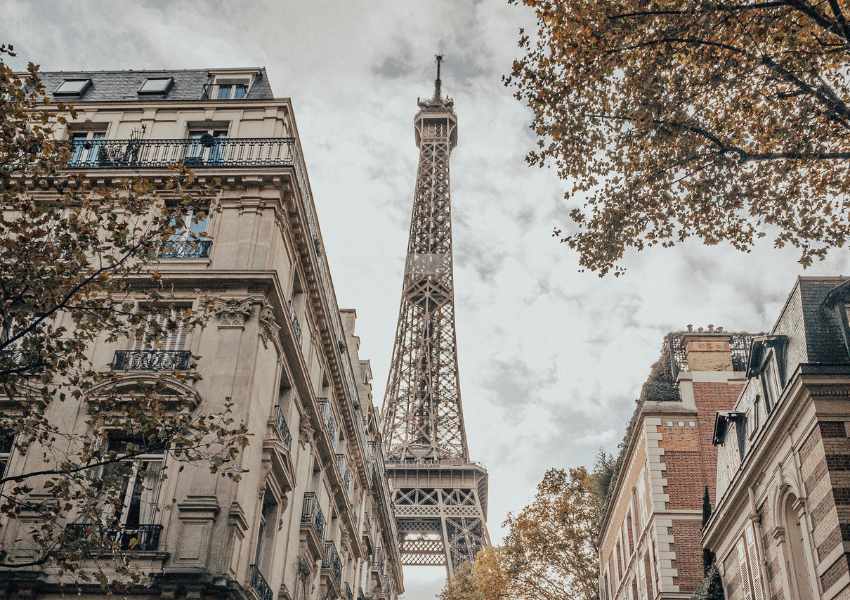 Tips for Traveling Paris in Winter
Packing Tips
When packing for winter in Paris, make sure to bring warm clothing as the temperatures can range between 3-8°C (37-46°F).
Here's a list of essentials for your trip to Paris in winter:
A heavy coat or parka
Layers such as thermal tops and bottoms
Sweaters and long-sleeve shirts
Comfortable, waterproof shoes
A hat, gloves, and a scarf
An umbrella
Remember to pack travel-size toiletries and a plug adapter for your electronic devices.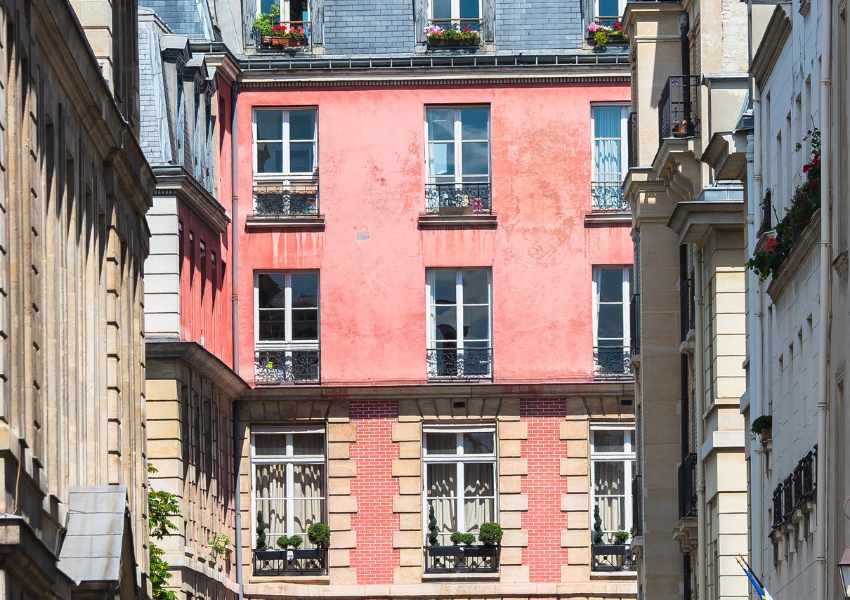 Getting Around Paris
Getting around Paris in winter is pretty straightforward.
You can rely on the city's efficient public transportation system – or use taxis and ridesharing apps.
Here's a quick guide to help you navigate during your trip:
Metro: The easiest way to travel throughout the city. A single-use ticket costs €1.90, while a pack of 10 costs €14.90. For longer stays, consider getting the Navigo Easy card.
RER: Regional trains that connect Paris to its suburbs. The fare is distance-based and is more costly than the Metro.
Buses: Convenient for short distances. Be prepared for possible delays due to traffic.
Taxis and ridesharing: Readily available, but keep in mind that prices can surge during busy times.
Paris in Winter: FAQs
What are some unusual activities in Paris during winter?
During Paris in winter, you can enjoy some lesser-known but equally delightful activities such as ice-skating on the rooftop of Montparnasse Tower or taking part in the Paris Polar Plunge by swimming in the Seine River.
Are there any unique events in Paris in the colder months?
Paris in winter offers a variety of unique events, such as the festive Christmas markets, La Grande Parade de Paris on New Year's Day, and Paris Fashion Week in January.
Additionally, you can attend the Paris International Fantastic Film Festival or the Festival Mondial du Cirque de Demain, showcasing astounding circus acts from around the world.
What are the best free attractions in Paris in winter?
There are plenty of free attractions to explore in Paris during winter.
Strolling along the Champs-Élysées, admiring the dazzling Christmas lights, and visiting Notre-Dame Cathedral are all enjoyable options.
Parks like Jardin du Luxembourg and Jardin des Tuileries may be less crowded in winter, while famous museums, such as the Musée d'Orsay and the Louvre, offer free admission on the first Sunday of each month.
What are some romantic ideas for a winter Paris trip?
There are plenty of incredibly romantic things to do in Paris in winter.
Surprise your loved one with a scenic walk through Montmartre at night, a hot chocolate date at Angelina, or ice-skating hand-in-hand under the Eiffel Tower.
Don't forget to explore the city's beautiful bridge, Le Pont des Arts, with its draped fairy lights offering a magical atmosphere during winter nights.
How can I make the most of my Paris visit in winter?
To make the most of your Paris winter trip, pack warm clothes and layer up so you can comfortably explore the city.
Take advantage of fewer tourists and shorter lines for attractions.
Don't miss traditional events, like the Christmas markets or New Year's festivities, and explore lesser-known venues, like intimate jazz clubs or unique art galleries.
Is the winter weather in Paris very cold?
While the temperature in Paris can get quite chilly during winter, it's generally not extremely cold.
Average temperatures range from 2 to 6 degrees Celsius (35 to 43 degrees Fahrenheit).
Snow is not very common, but it's best to check the weather forecast before traveling and pack accordingly, with warm layers, a waterproof coat, and comfortable footwear.