Romantic Things to Do in Paris: Unforgettable Experiences for Couples
Visiting the capital of France with your partner and wondering what are the most romantic things to do in Paris?
Paris, the city of love, is a place where romance comes alive in every corner. From the charming cobblestone streets to the grand architecture, Paris is a city that inspires love and passion.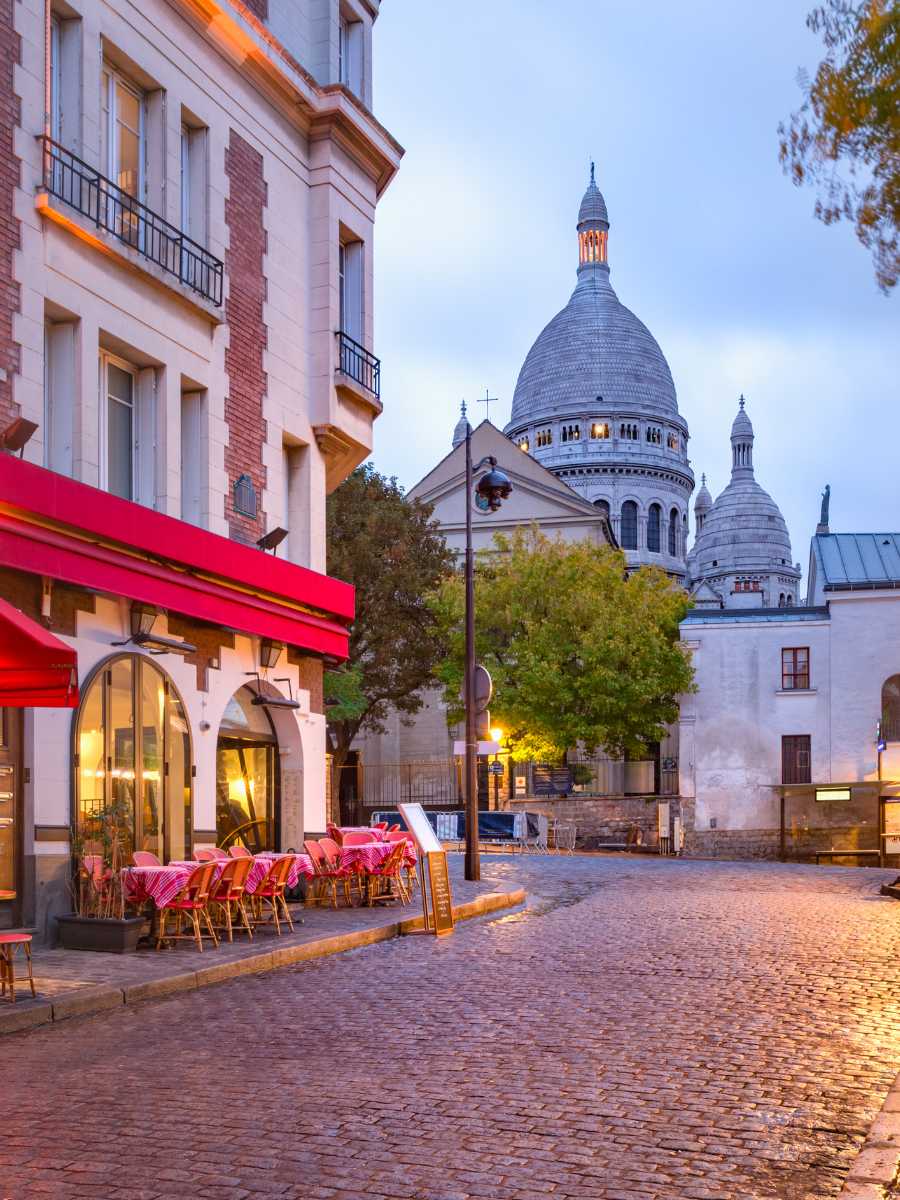 Whether you are visiting Paris with your significant other or planning a romantic getaway, there are plenty of things to do in this enchanting city that will make your heart skip a beat.
In this blog post, we will explore some of the most romantic things to do in Paris that will leave you and your partner with unforgettable memories.
Romantic Things to Do in Paris
Eiffel Tower
When you think of Paris, the Eiffel Tower is likely the first image that comes to mind.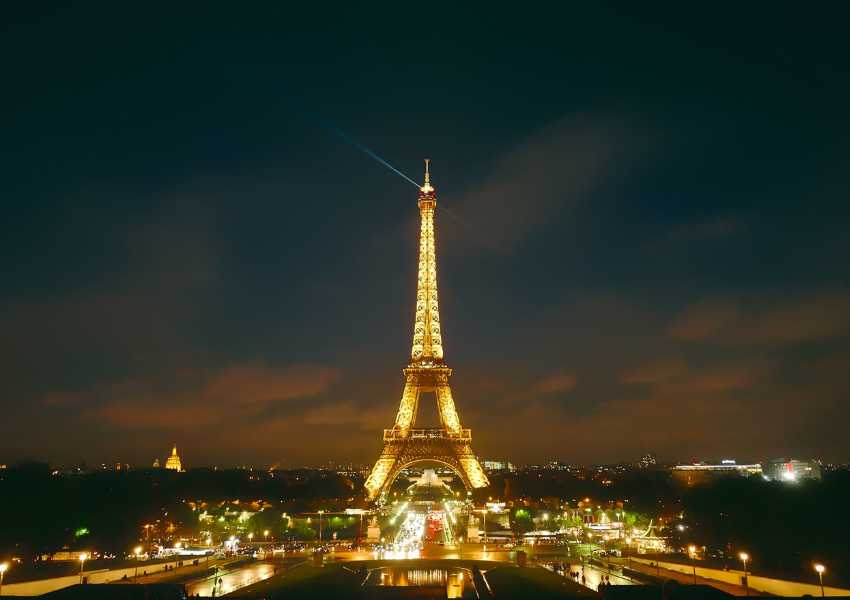 As cliché as it may sound, experiencing this iconic landmark is one of the most romantic things to do in Paris.
Sharing a baguette, cheese, and a bottle of wine as you soak in the breathtaking views is the epitome of romance in Paris, or you can also opt to visit at night for yet another romantic activity!
And of course, don't forget to ascend the tower itself! You can either climb the stairs or take the elevator to the top, where you'll be rewarded with panoramic views of the city.
Louvre Museum
For art enthusiasts, spending an afternoon at the Louvre Museum is a must-do romantic activity in Paris.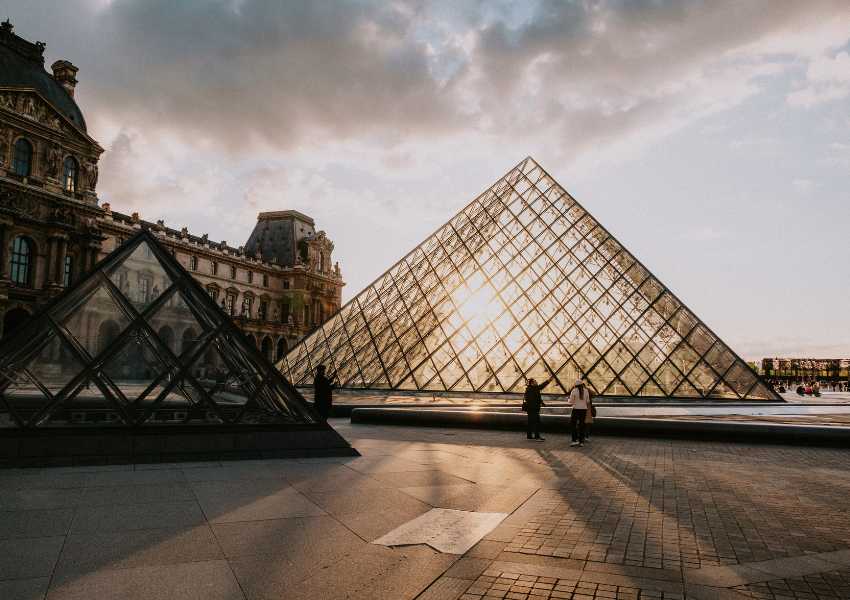 This world-renowned museum houses an astonishing collection of artwork, including the famous Mona Lisa and the iconic Venus de Milo.
As you explore the galleries hand-in-hand with your partner, make sure to take breaks to discuss your favorite paintings or sculptures.
This can help deepen your connection with each other as well as with the art.
If you're wondering if the Louvre is worth visiting due to crowds, consider visiting the Louvre during weekday afternoons or taking one of the best Paris night tours which include stops at the museum as well as more attractions past dark.
Romantic River Seine
There are plenty of romantic things to do in Paris and the River Seine is no exception. The following activities will surely make your visit to the French capital an unforgettable one.
Sunset Cruise
A sunset cruise on the River Seine is an enchanting way to explore Paris with your significant other.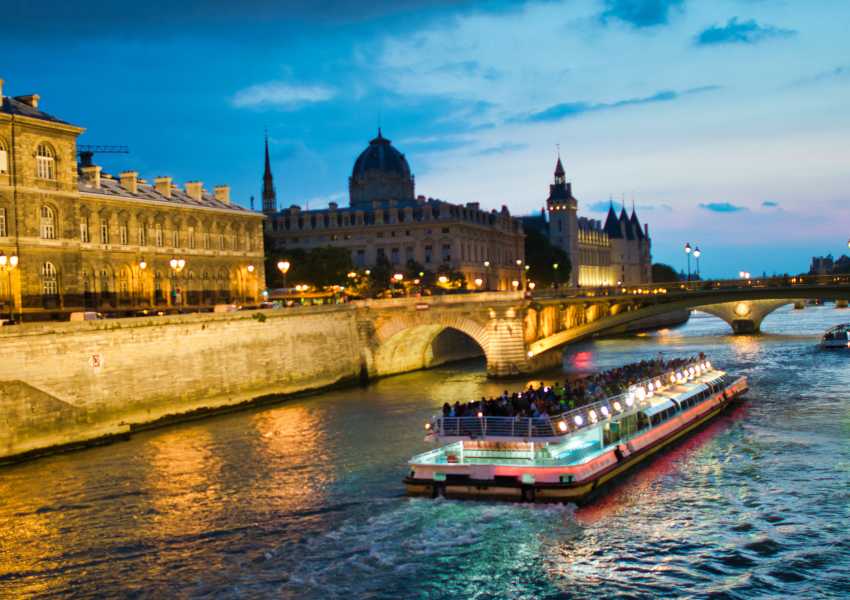 As you glide along the water, you can enjoy the breathtaking views of iconic landmarks such as the Eiffel Tower, Louvre, and Notre-Dame, all beautifully illuminated against an orange-pink sky.
The atmosphere is further enhanced by the gentle lapping of water and the subtle fragrance of flowers that line the riverbanks.
To make your trip even more special, consider booking a dinner cruise where you can indulge in French cuisine while savoring the city's captivating views.
Pont des Arts
The Pont des Arts is another romantic spot along the River Seine. Once known for its love locks, this pedestrian bridge offers an impressive panorama of the Île de la Cité and the Louvre.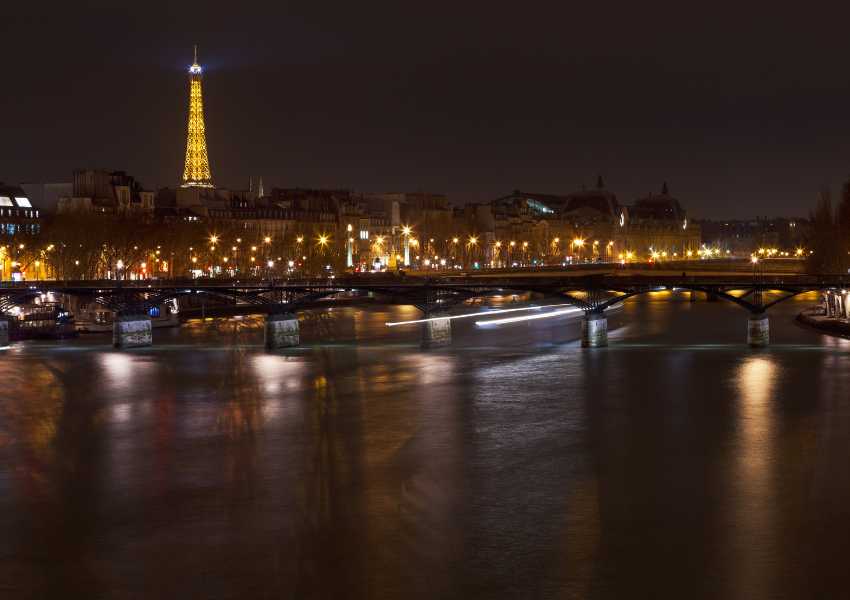 It's a perfect location for a leisurely stroll, hand in hand with your loved one, as you admire some of Paris's most famous sights.
End your walk on the Pont des Arts with a quintessential Parisian moment: a picnic on the bridge.
Bring a bottle of wine, some cheese, a baguette, and perhaps some macarons for dessert.
Intimate Dining
Le Jules Verne
For an unforgettable and romantic dining experience, Le Jules Verne is a must-visit in Paris. Situated on the Eiffel Tower, the restaurant provides breathtaking city views.
Upon arriving, you'll be whisked up to the restaurant via a private elevator. The menu, crafted by renowned chef Frédéric Anton, features refined French cuisine.
The luxurious 5-course meal guarantees satisfaction with exquisite dishes. The attentive staff will cater to your every need, making you feel like royalty. Remember to book well in advance to secure your spot in this stunning setting.
Le Comptoir du Relais
Located in the Saint-Germain district, Le Comptoir du Relais offers an intimate dining experience in a cozy atmosphere.
The menu changes daily, reflecting the freshest seasonal ingredients and blending classic French flavors with modern inspirations.
During the warmer months, the outdoor seating gives you a view of the bustling Parisian streets, perfect for people-watching as you indulge in delightful dishes like beef tartare and foie gras.
Charming Strolls
Montmartre
Montmartre is one of the most enchanting streets in the French capital as well as one of the best Paris Instagram spots to take super romantic photos with your partner!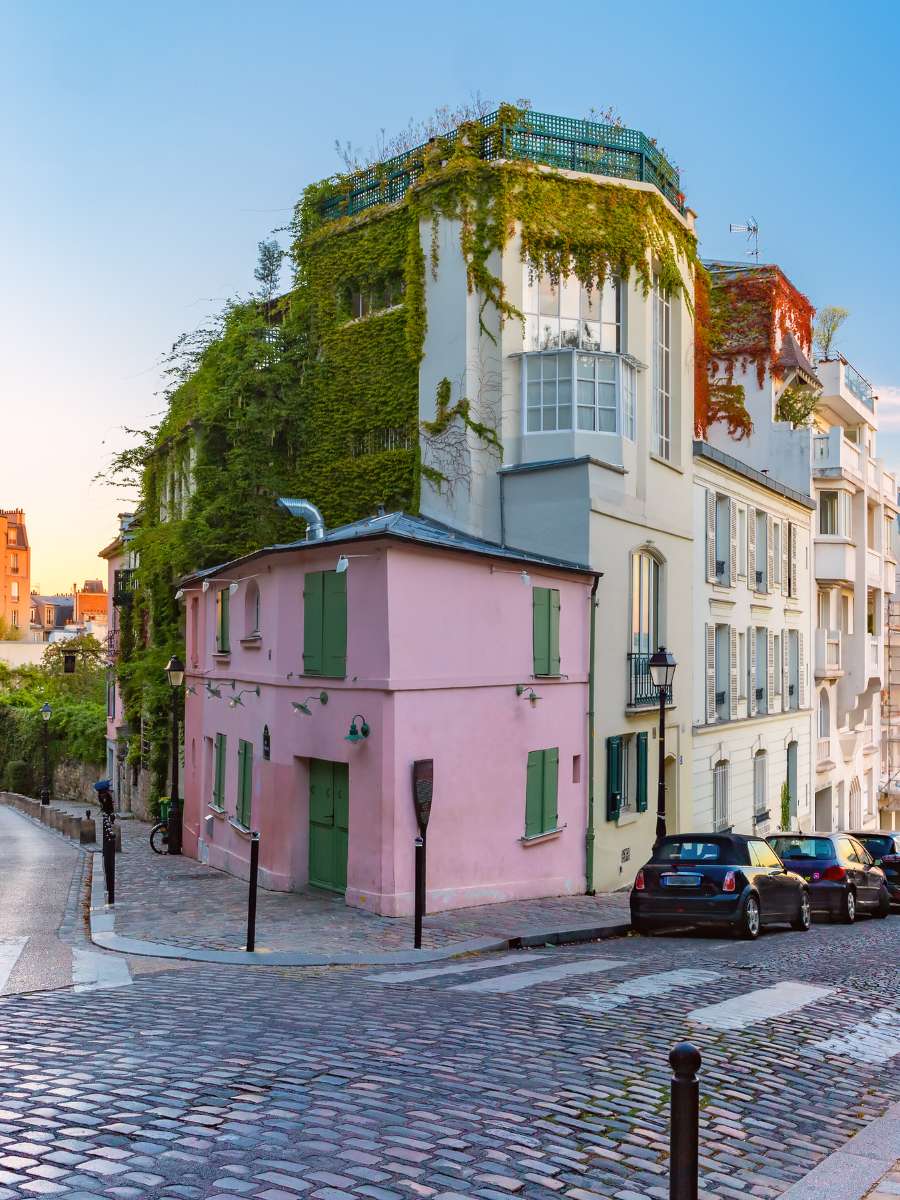 Welcome to the enchanting streets of Montmartre, an area with a long history of attracting artists and romantics. As you wander through the cobblestone streets, you'll find plenty of stunning spots to enjoy with your special someone.
Make sure to explore the Place du Tertre, an iconic square full of bustling artists and cafés.
Don't forget to visit the breathtaking Basilica of the Sacred Heart (Sacre-Coeur), offering sweeping views of Paris right at the top of the Montmartre hill.
Jardin du Luxembourg
Prepare to be mesmerized by the stunning Jardin du Luxembourg, a truly romantic oasis in the heart of Paris. The beautifully manicured gardens offer an array of experiences for you and your partner to enjoy: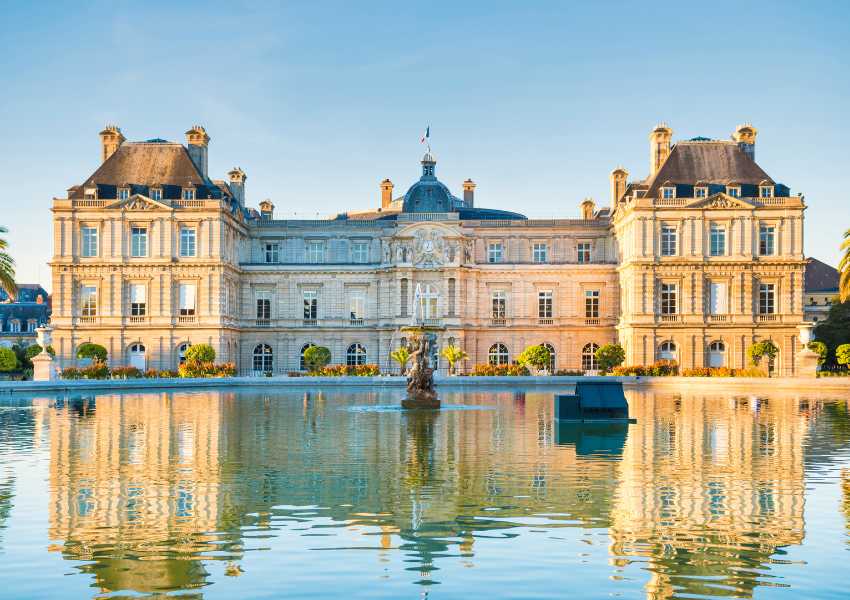 Get cozy on one of the numerous benches and admire the colorful flora surrounding you.
Lose yourselves in the dreamy atmosphere created by the boat pond. For a small fee, you can rent a charming sailboat to navigate the waters.
Pay a visit to the grand Palais du Luxembourg, and take a moment to appreciate the intricate sculptures it houses.
French Culture
Opera Garnier
While in Paris, immerse yourself in French culture by visiting the stunning Opera Garnier.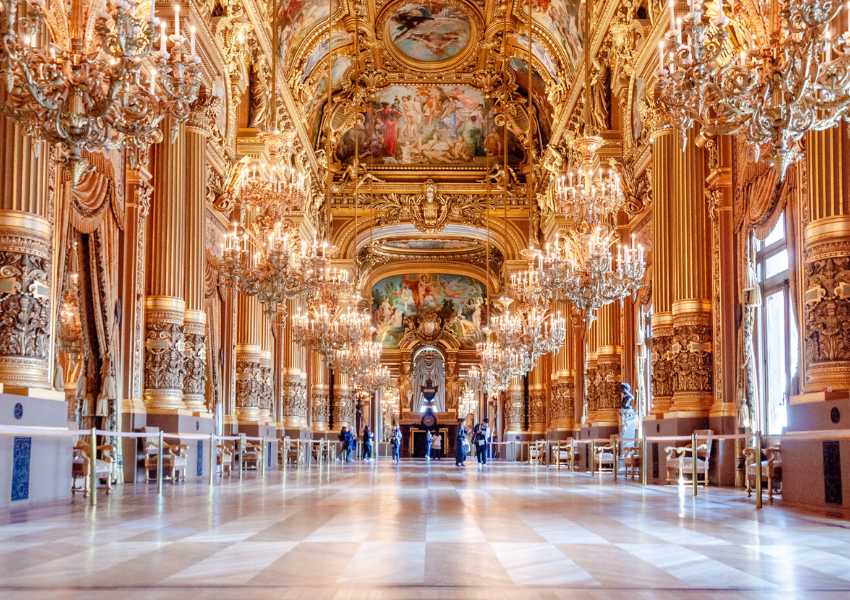 You and your partner will be enchanted by the opulent architecture and lavish performances.
The historic venue offers a rich cultural experience. Attend an opera or ballet show to truly appreciate the elegance and traditions of French performing arts.
Cooking Class
For a hands-on romantic experience, take a cooking class together in the City of Love. Discover your culinary talents and learn the secrets of traditional French cuisine.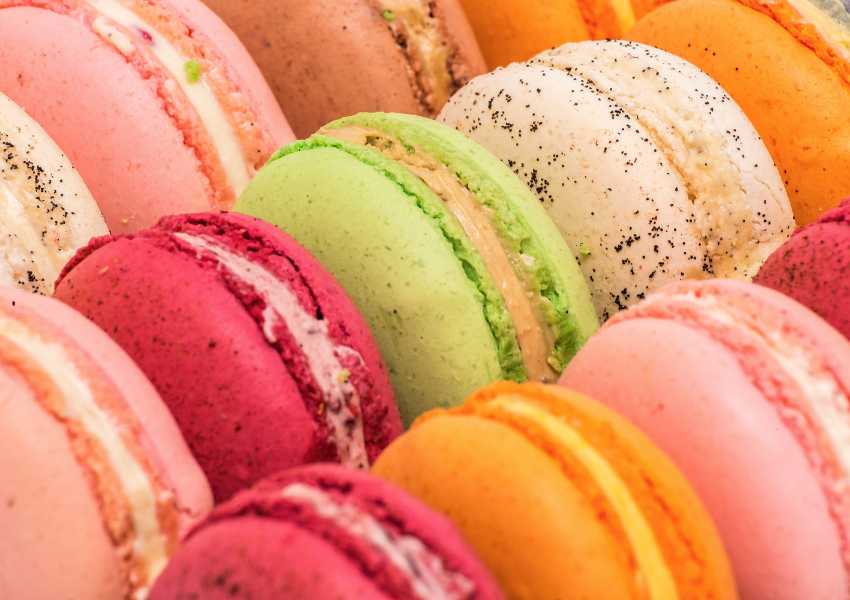 These lessons are often held in a private kitchen or a local chef's home, giving you a cozy and authentic atmosphere.
After honing your skills, enjoy the fruits of your labor by sharing a sumptuous meal together, a true celebration of French culture and your love.
Romantic Things to Do in Paris: FAQs
What are the best romantic activities for couples in Paris?
Strolling along the Seine River, visiting the iconic Eiffel Tower, and spending an afternoon at a charming sidewalk café are some of the most romantic things to do in Paris.
Additionally, you might also consider taking a sunset cruise or attending a cabaret show.
Which streets are known for their romantic atmosphere?
Some of the most romantic streets in Paris include Rue des Barres, Rue des Rosiers, Rue de l'Abreuvoir, and Rue Montorgueil.
These streets are filled with quaint cafes, historic architecture, and picturesque scenery that can heighten the romantic atmosphere.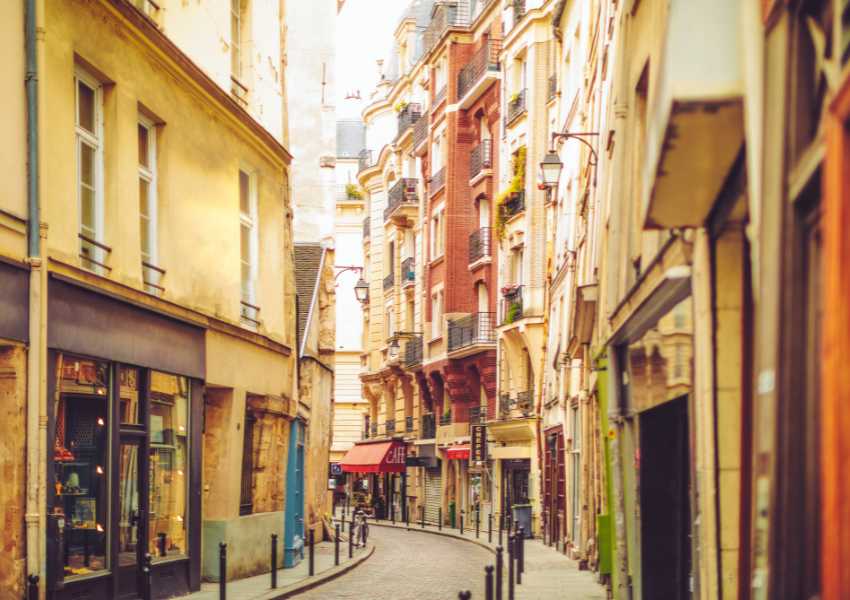 What unique romantic experiences can be found in Paris?
Unique romantic experiences in Paris include exploring the hidden gems of the city with a local guide, having a gourmet picnic at a scenic location like the Luxembourg Gardens or Montmartre, and visiting the Eiffel Tower. Don't forget about late-night strolls through the illuminated city streets.
What are some romantic dining options in the city?
Some of the most romantic dining options in Paris include Le Jules Verne, located at the Eiffel Tower, and La Tour d'Argent, offering breathtaking views of the city.
For a more intimate setting, consider dining at a small, candlelit bistro or sharing cheese and wine in a cozy wine bar.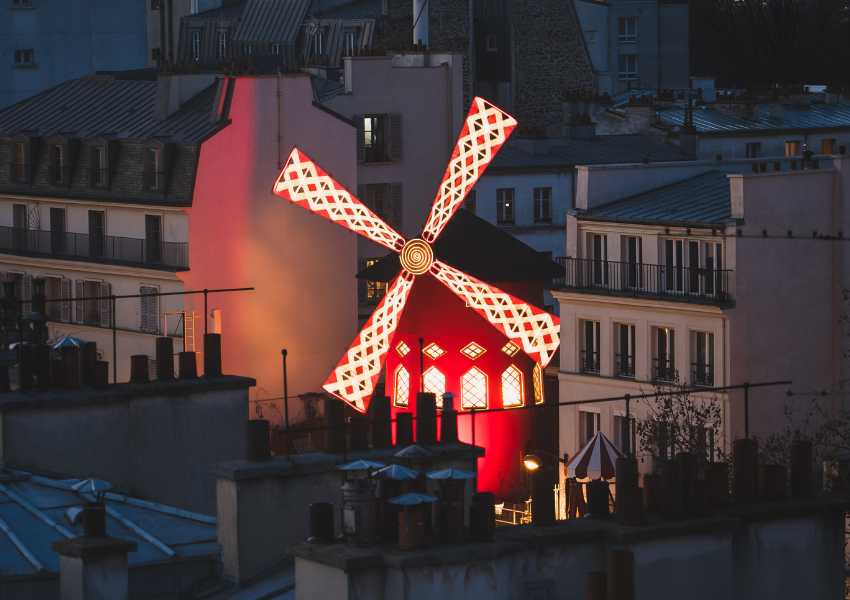 How can someone plan a romantic evening in Paris?
To plan a romantic evening in Paris, start by selecting a lovely restaurant or an intimate wine bar.
After dinner, take a leisurely stroll by the Seine River, admiring the beautifully lit bridges and the glittering Eiffel Tower. Finally, end the night by cozying up in a charming café or catching a cabaret show.
What tours are available for couples to enjoy together?
Several tours cater to couples, such as a romantic art tour at the Louvre, an intimate boat cruise along the Seine, or a love-themed walking tour through the city's historic neighborhoods.
For a unique twist, consider a gourmet food tour or a wine tasting experience to share with your partner.
Romantic Things to Do in Paris: Conclusion
Paris is an ideal destination for couples looking to add a touch of romance to their lives. From the iconic Eiffel Tower to the Seine River, Paris offers a plethora of romantic activities that will make your heart flutter.
Whether you choose to take a romantic stroll in the city's picturesque parks or indulge in some of the finest French cuisine, Paris has something for everyone. So, if you're planning a romantic getaway with your significant other, Paris should definitely be at the top of your list. W