Planning a trip to the French capital and wondering what to pack for Paris in winter?
I love Paris even more in winter. There's something about its pastel-shaded buildings that just works with gloomier days. Plus, the January sales all over the Champs-Elysees, it's all about the January sales!
Right now, you're probably wondering what to wear in Paris, so I've put together the perfect Paris winter packing list for you!
January and February tend to be the coldest months of the year in Paris, but temperatures never really get that low as in, say, Northern Europe. Snow is actually super rare, but if you do get to see it, you're in for a treat!
P.S. There's a freebie at the bottom of this post!
1. Pashmina 2. Winter beanie 3. Phone-charging passport holder 4. Universal converter
5. Jacket from ASOS 6. Waterproof boots 7. Sentaler 8. Anti-theft backpack 9. Superga sneakers
A quick note: The romanticized Parisian style is in the past for many
I felt it was important for me to start my Paris winter packing list with this because it seems many non-Europeans worry way too much on what to wear in Paris in order to "fit in" with the locals.
The super romanticized Paris style isn't really the norm anymore. There's really no reason you should spend thousands trying to mimic it (unless you want to, of course!).
Nowadays, there's an incredibly wide diversity of styles in Paris. Look to your right and you'll see a chich mademoiselle sporting blazers that look straight out of a French New Wave film and to your left, you might just spot a girl wearing all the things she found at a thrift shop paired with a purple wig (and speaking of – Paris has an incredible second-hand shop scene. I actually wrote a post on my favorite thrift shops in Paris, so make sure you take a peek after reading my packing list!)
What I'm trying to say is: The beloved and well-known image of Parisian women sporting skinny jeans and high-end coats still exist, but next to them you'll find women wearing vintage items, African wax apparel, sportswear, and everything in between. Paris is a massive city that is home to characters from all walks of life who wear whatever they feel like, and you should do the same.
Comfort over style
Since you're traveling during the winter months, make sure your Paris winter packing list doesn't sacrifice comfort over style. Yeah, it's cool to look chic in Paris, but keep in mind that queues to get into major attractions can get long and you'll likely be standing outside in the cold for a long time.
Here's my perfect Paris winter packing list:
A thick coat (or two!)
If you're visiting Paris during the winter, you'll definitely want to bring one or two thick coats. Make sure to leave enough space in your luggage to treat yourself to a few items while in Paris!
Black is a great color to wear in Paris in the winter. You can never go wrong with coats like this one or this one. If you want to stay ultra warm while out and about, this jacket is a great choice, too!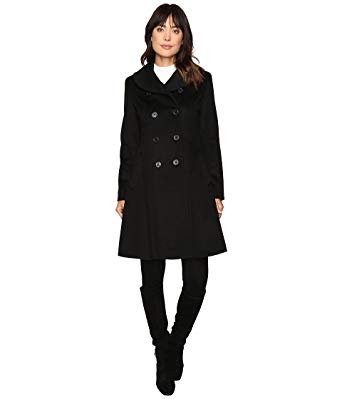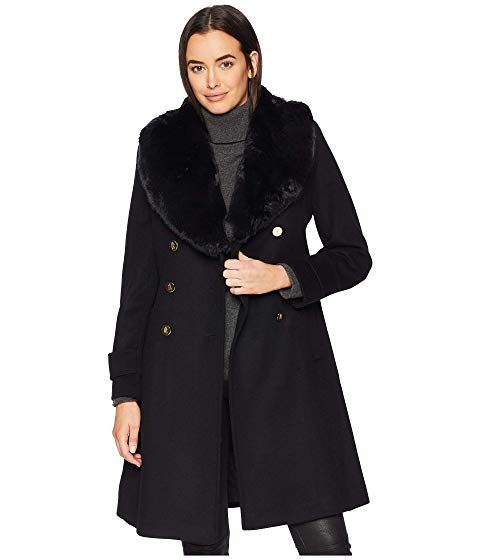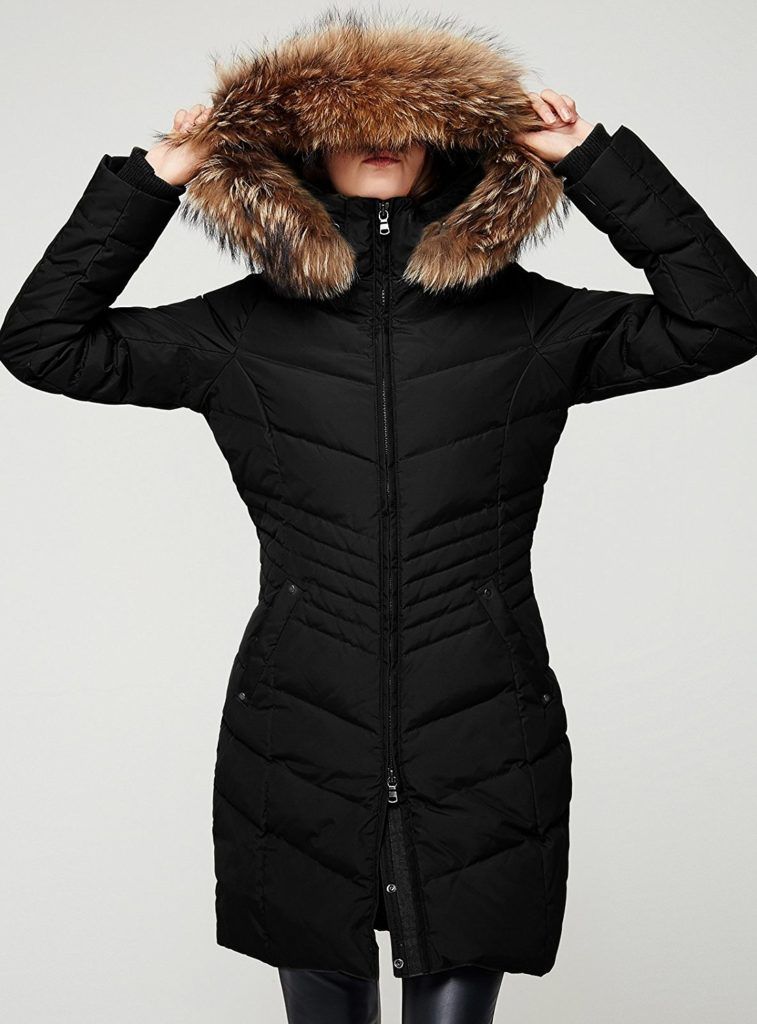 Another timeless winter item in Paris is a trench coat paired with a turtleneck sweater! I'm currently crushing hard over this camel-colored trench coat from Asos.
If you're a bit more extra, you'll love to know that teddy coats and thick faux fur jackets have made a comeback.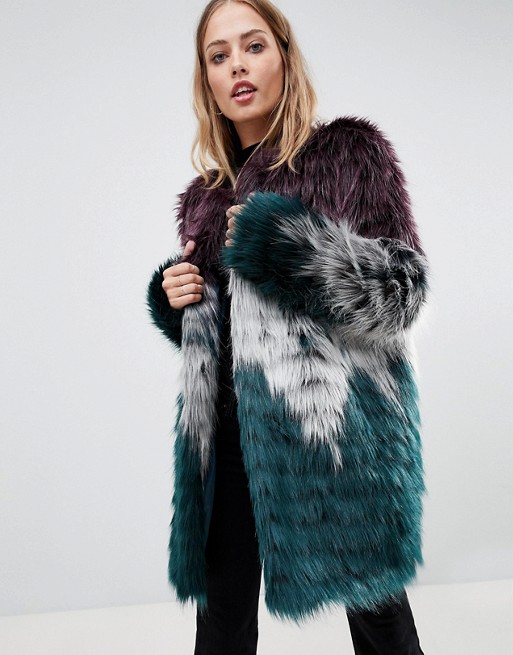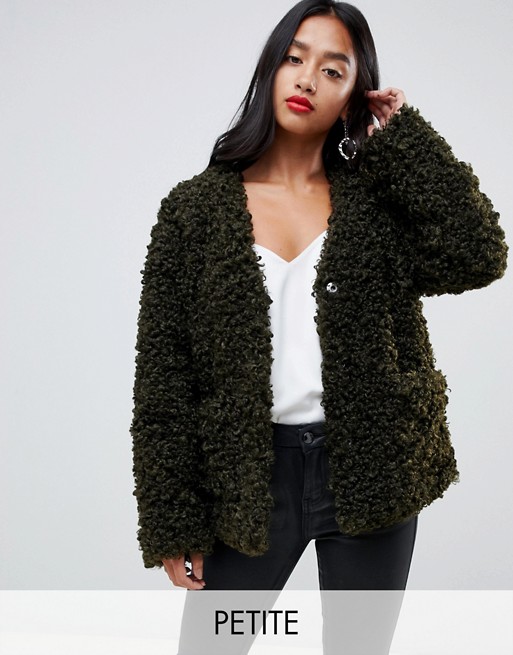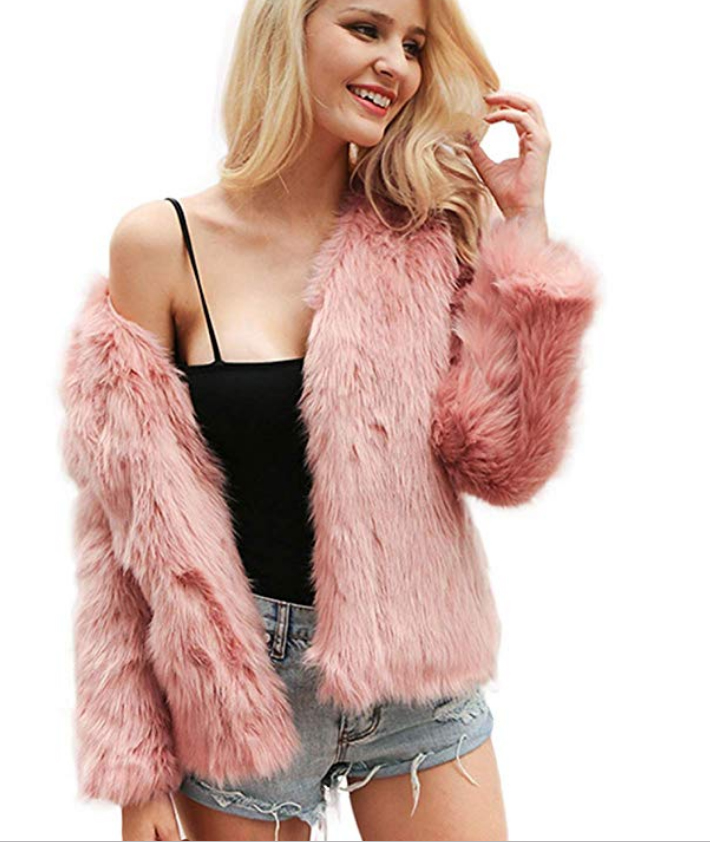 Scarfs
Scarfs aren't just a great way to stay warm, but they also add the perfect pop of color to any outfit. A simple but cute cashmere scarf like this one is the perfect accessory to wear in Paris.
Jeans or black trousers
You can't go wrong with a few pairs of jeans in your Paris winter packing list.
Even though I love wearing skirts with black tights underneath when I'm not doing lots of sightseeing activities in Paris, jeans or black pants are much more convenient. They're comfy, combine with anything, and will keep you warm when waiting in line to get into attractions.
Footwear
You're going to walk serious distances while in Paris, so make sure the shoes you pack are comfortable and durable.
Sneakers: For some reason, non-Europeans seem terrified to wear sneakers in Paris because they're afraid to stand out as tourists.
The reality, though? Athleisure is IN and sneakers are a wonderful accessory to wear in Paris! I actually find high heels a rare sight in Western Europe (even at nightclubs!). To blend in with locals, choose white sneakers like these or go for a pair of Adidas or Vejas – I keep seeing them everywhere in Europe lately.
Boots: If sneakers aren't your jam, then go for ankle boots like these (they're also waterproof!). Calf boots are also amazing for Paris in winter because they'll add an extra layer over your legs.
Nowadays, I usually leave mine at home because they take up too much space in my luggage (you can always wear them on the plane to fix that problem, though! If you go that route, I love these riding boots.)
As for tops, layer up!
Paris gets cold in the winter months, but cafés, museums, and other indoor places are heated. Layering up is important.
Pack a few long-sleeve t-shirts and layer those up with cute sweaters or cardigans. You can also never go wrong with a turtleneck sweater like this one.
Umbrella
If you're going to pack an essential, make it a travel umbrella. Rain is common in Paris during the winter, and an umbrella to keep you dry while waiting in line to get into attractions is a must.
Warm accessories
Don't forget to pack warm gloves, thick socks, and a beanie. Sounds super obvious, but I have a tendency to ALWAYS forget to pack gloves, so I thought I'd include these items in my Paris weekend packing list just in case you're like me!
I'm not a fashion blogger, but a trend in Europe right now is using pearls as pom poms. From sweaters to scarf to jeans, and beanies! Here's an example of a pearled beanie.
Purse or backpack
Make sure you pack a large enough purse to fit in things like your travel umbrella! Bring a simple one that doesn't scream tourist.
Moreover, pickpocketing around major attractions in Paris is rampant, so many people prefer to bring anti-theft bags. I browsed around and found a few waterproof anti-theft backpacks that look incredibly stylish:
And for all my fellow photographers out there, here's a pretty cool camera bag that looks JUST like a regular purse. It's great because it doesn't scream "tourist with expensive photography equipment!".
Travel adapter
France uses different voltage and plugs than those in the Americas, so bringing a travel adapter is a MUST to be able to charge your phone, camera, etc. I recommend this universal travel one. It works in Paris and it will keep on being handy for future trips.
They do sell these at the airport and souvenir shops all over Paris (it's an item that is commonly forgotten or not thought about when packing). I once made the mistake of buying a cheap one at a shop in Spain and ugh, it destroyed my phone cable because it was just a converter for the actual plug, not the voltage!). Seriously, don't be me and get a good one ahead of time.
Other useful things to add to your Paris winter packing list
(AKA things that are not necessarily essential in Paris but come in super useful)
Portable charger
A portable charger so you can charge your phone on the go and never run out of battery while sightseeing in Paris. I love this one from Anker because it's super light and lasts forever.
I'm also obsessed with this phone-charging passport holder by Lovie Style (it's available in other colors, too!)
Packing Cubes
Packing cubes compress clothes (while organizing them, too!) so you can get more space in your luggage. I love these ones from Ebags.
TSA-Friendly Toiletry Bag
At European airports, travelers are required to put all their liquids inside a ziplock bag for screening. It gets super annoying having to take all your liquids out and into a ziplock whenever you fly, so if you plan on flying to other cities after Paris, these TSA-friendly toiletry bags will quickly become your best friends.
Water bottle
Tap water is safe to drink in Paris. To avoid spending a good chunk of your budget on buying watered bottles, pack a reusable water bottle
 that you can refill on the go.
Travel Bottles
These are super useful if you are traveling carry-on only and want to bring your own shampoo and conditioner from home (you're only allowed to fly with liquid bottles that are less than 100ml for security reasons).
So yep – if you're very particular about a product that you know is not available in Paris, you can just fill these travel bottles with it to make sure they don't get thrown away at the airport.
Travel insurance for Paris
If you already have travel insurance, make sure it covers everything you want to do in Europe.
Don't have insurance yet or the one you have doesn't cover all your needs? I recommend World Nomads. It's created by travelers for travelers. Booking it through their website is super easy and it covers things like missed flights, adventurous activities, electronics, etc.
They're also super flexible: If your plans change or you decide to hit up another country after France (or take a last-minute day trip to Andorra or whatever), all you need is wifi to adjust your insurance needs.
Final words
As mentioned in the intro to my Paris winter packing list, make sure you prioritize comfort over style. I made sure everything listed in my Paris Winter packing list does that trick, but remember to keep that in mind when actually packing!
Moreover, if you forget something, don't worry too much about it! Aside from the incredible thrift-shopping scene I mentioned, Paris is a major shopping destination and you'll be able to find anything you need while here.
Hope you found my packing guide useful! 🙂
IT'S FREEBIE TIME!
I designed these three ultra cute postcards that you can print and send to your friends and family when you're in Paris!
Love them? Click here to buy my set of 12 Paris postcards with even more designs!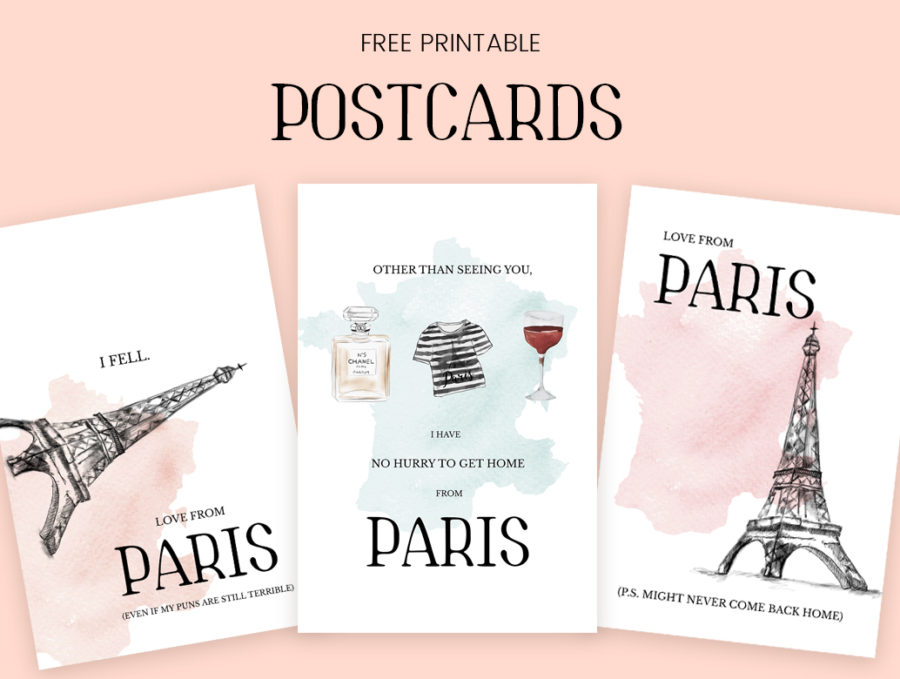 Read next:
Thrift-Shopping in Paris: A Guide From a Second-Hand Shop Addict
Disclaimer: My Paris winter packing list includes affiliate links. If you make a purchase through my links, I might earn a commission at no extra cost to you.