Peru was one of my first trips ever.
When I first traveled to Peru, I still had a *normal* life and so, my time there was pretty limited. I'm not usually one to plan too much, but in this occasion, I knew I only had two weeks to make the most out of my trip, so I planned my itinerary to the T.
I treated this trip to Peru as a "highlights only" trip to get a taste of what this incredibly varied country has to offer. While Peru looks pretty small on a map, it's actually huge, and the fact that the Andes mountains cut through the country makes distances feel enormous. A 300-mile trip could quickly turn into an eight-hour bus ride as it'll be driving through the waving roads above the Andes.
While two weeks would be plenty to see a smaller country, it definitely wasn't for Peru. Still, I came up with a two-week itinerary that gave me the chance to see a lot, from the jungles of the Amazonas to the deserts of Ica, and of course, Machu Picchu!
I landed in Lima and flew directly to Puerto Maldonado. It made sense to start on the easternmost part of my itinerary and head back to Lima slowly to catch my flight back home.
Without further ado, here's my two week Peru itinerary!
PUERTO MALDONADO
Puerto Maldonado is one of Peru's getaways to the Amazonas rainforest. I landed very early in the morning here, with plans to explore a ton of things but instead, I was forced to stay at my hostel when a storm hit the town.
The skies finally cleared the following day, so I went out and about to explore. On my list of things to do was visit Isla de los Monos (Monkey Island), which is only accessible via a boat. I had to hire a local fisherman to take me there, and I had a blast despite and an incident in which a monkey almost left me pantless (that happens, right?).
Isla de los Monos
Overall, I loved Puerto Maldonado, but my time there kinda sucked. If it weren't for the storm, I would have done many other things, including a visit to Manu National Park and Tambopata Reserve.
In the evening, I boarded an overnight bus to the next destination in my Peru itinerary: Cuzco.
WHERE I STAYED IN PUERTO MALDONADO: Pirwa Hostel ($10 for a dorm bed and $23 for a private room)
CUZCO
After a grueling bus ride through the Andes, I arrived in Cuzco!
Cuzco is the gateway to Machu Picchu, but as a destination in itself, it's also pretty damn interesting. I joined a few friends who were also traveling Peru here, and we set out to explore the city together.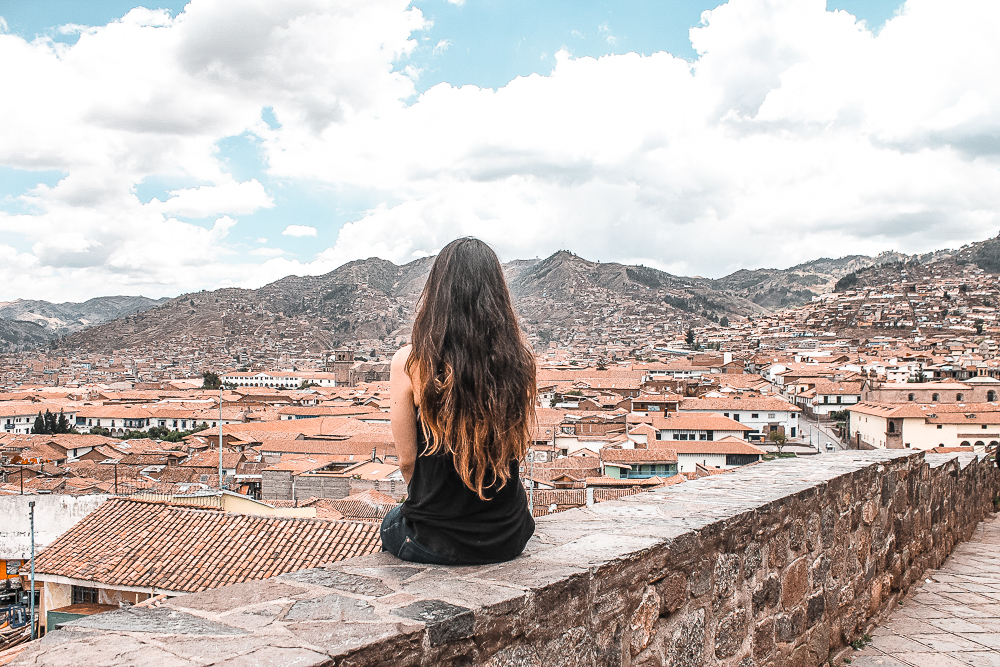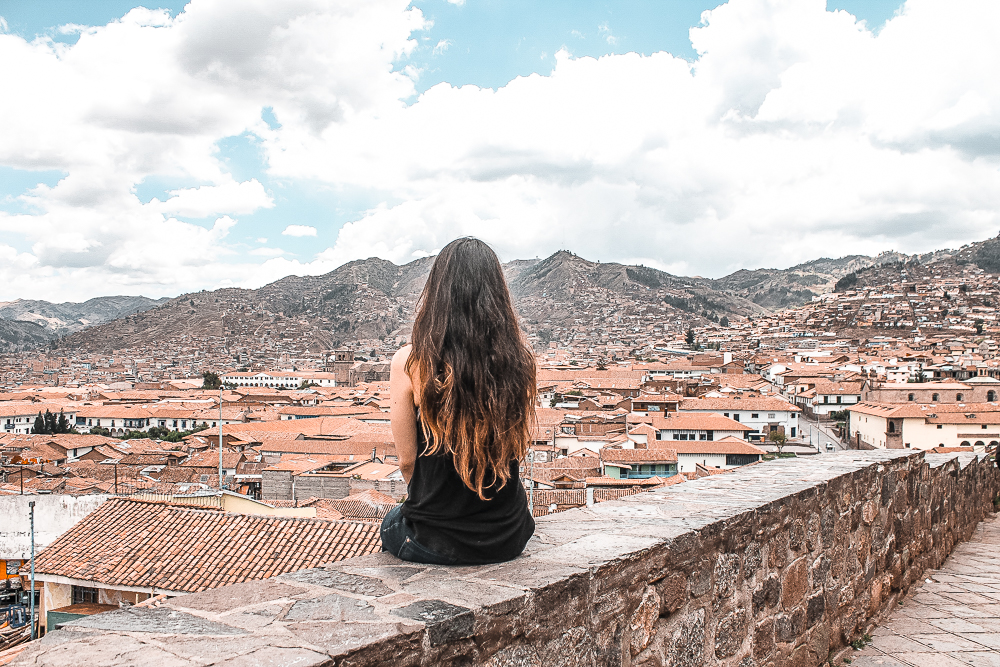 We spent the day without many plans, hiking up small hills to see Cuzco's Cristo Blanco, drinking way too much pisco sour, exploring museums and churches, and befriending alpacas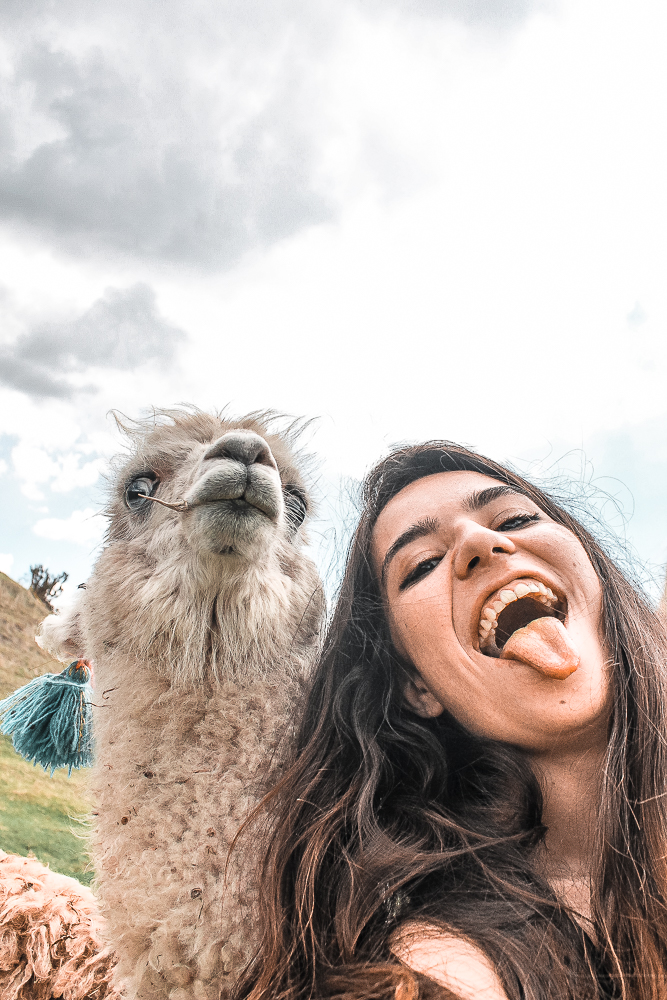 The friendship was pretty one-sided.
WHERE I STAYED: Pirwa Hostel Colonial ($7 for a dorm and $32 for a private)
MACHU PICCHU
My budget while in Peru was pretty tight, so I set aside a day to get to Machu Picchu on a budget instead of taking the train. An eight-hour bus ride and a 15-kilometer hike later, I got to Machu Picchu Town (when I visited, it was still called Aguas Calientes).
The following day, I made my way to Machu Picchu. I booked a permit to hike Huayna Picchu at 7 am, which is the cone-shaped mountain you see on every iconic picture of this archeological wonder.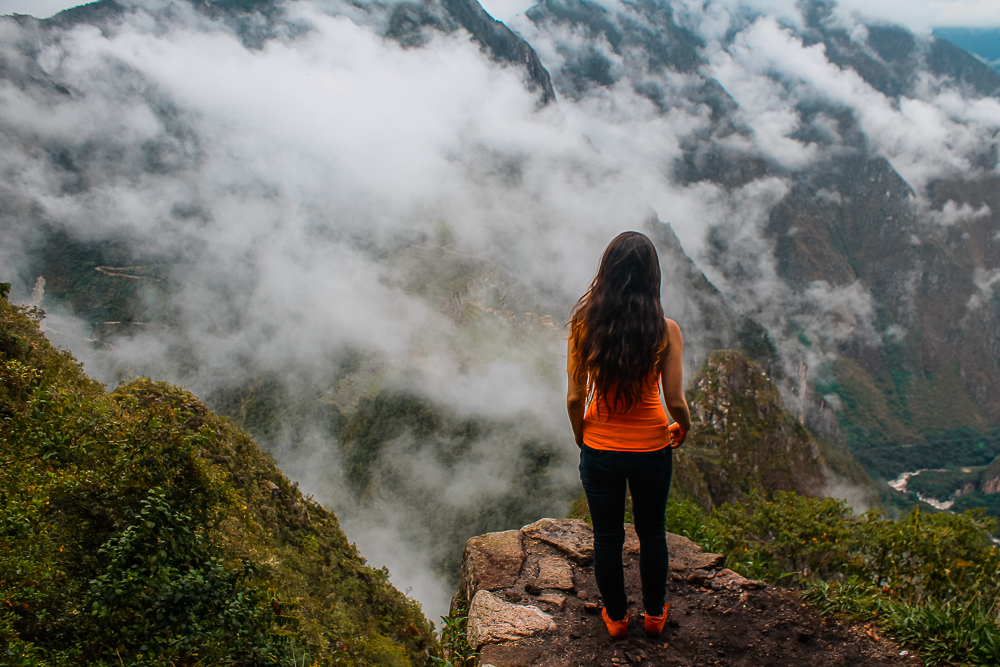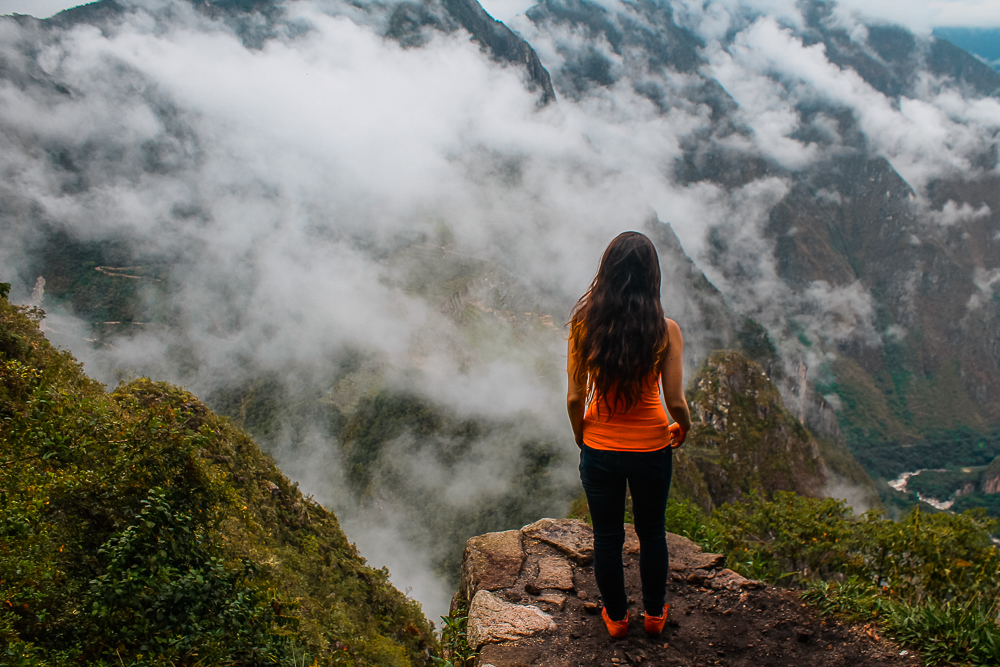 Overlooking the valley from Huayna Picchu
LAKE TITICACA, PUNO
Puno is a small town in the shores of Lake Titicaca. My aim while here to visit Islas Uros, a set of islands home to the Uru people that are made almost entirely out of totora reeds.
I expected Islas Uros to be incredibly touristy, but I honestly loved my time there. I can't say if my visit was a super raw one, but it felt quite authentic. Still, I suspect that many of the people here actually live in the town of Puno rather than the islands, but just getting the chance to learn about this island-dwelling ethnic group that moved to live in Lake Titicaca centuries ago when the Incas expanded their territory was pretty interesting.
I hopped on a local boat instead of booking a tour here, which might have made things feel a bit less touristy. I was happy to see how the Uru people managed to earn a living out of tourism that didn't feel intrusive.
Our first stop was a small island, where I was given an introduction of what life in Islas Uros is like and how the islands are made. After that, I headed over to another island to have lunch before heading back to Puno and onto my next destination: Arequipa.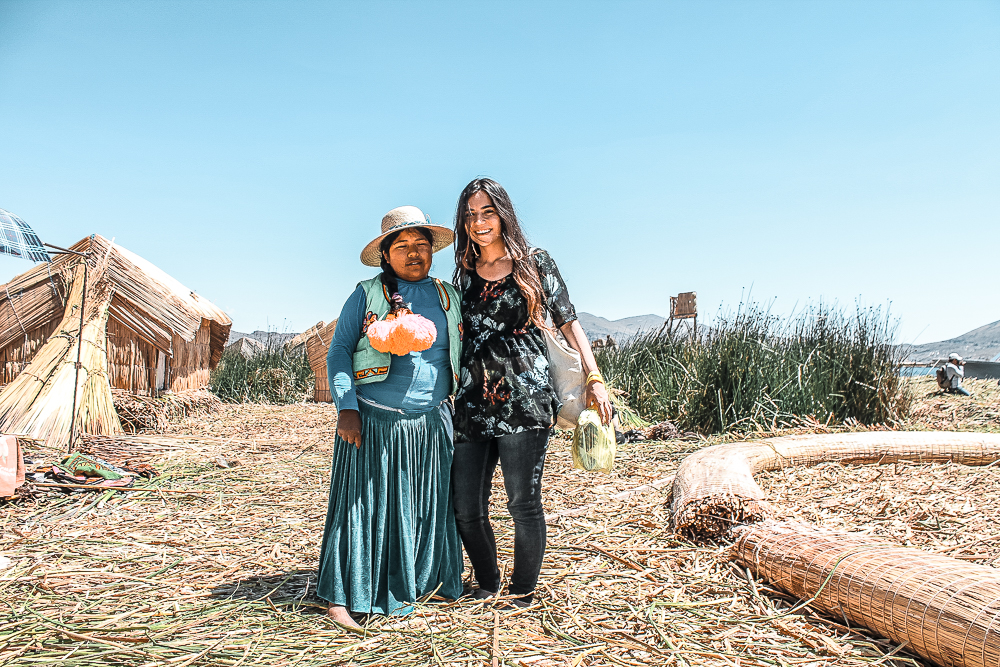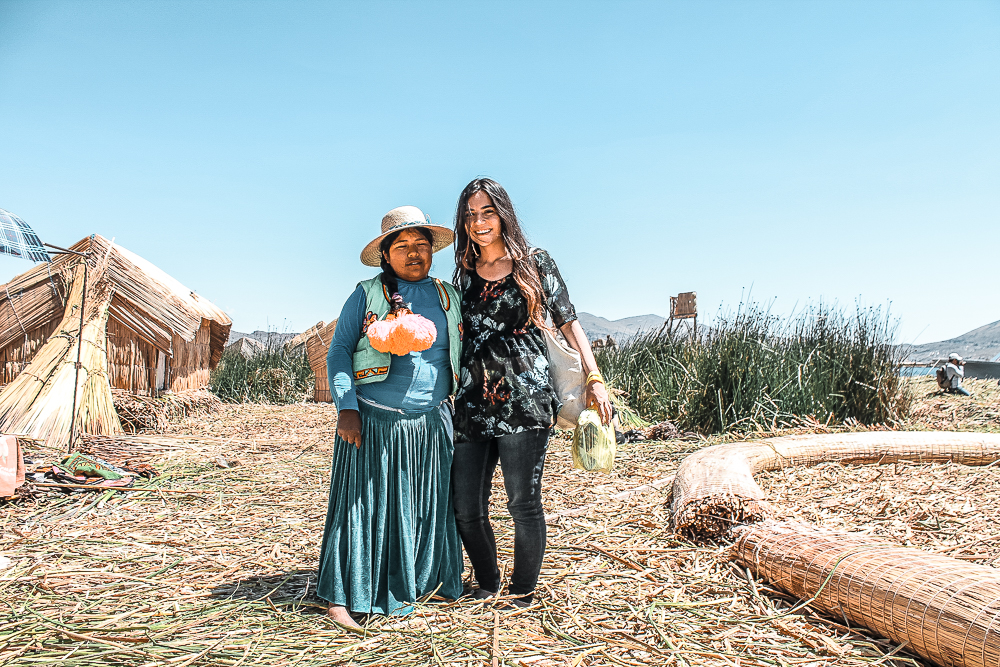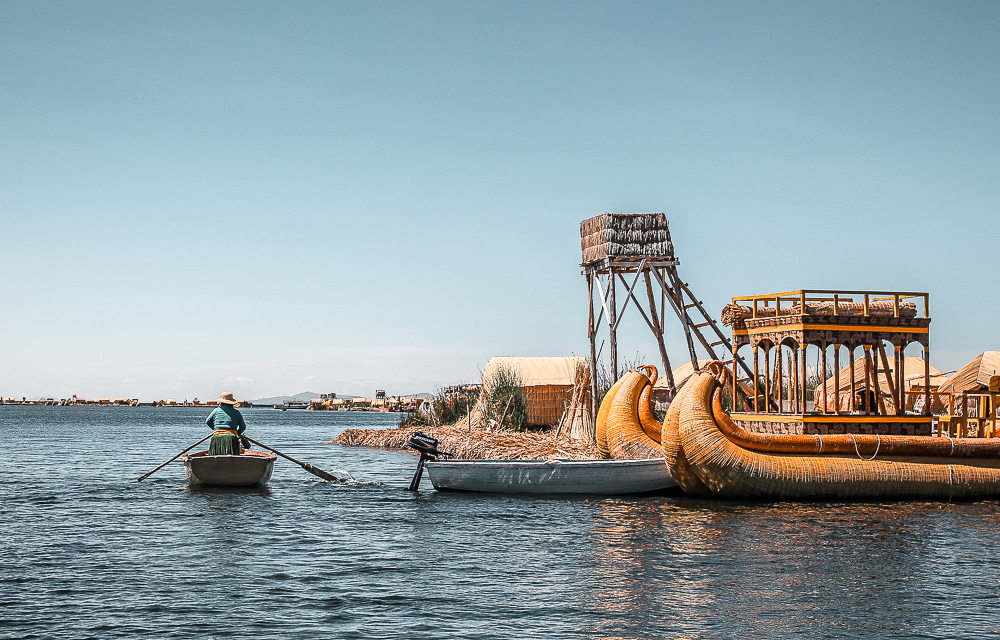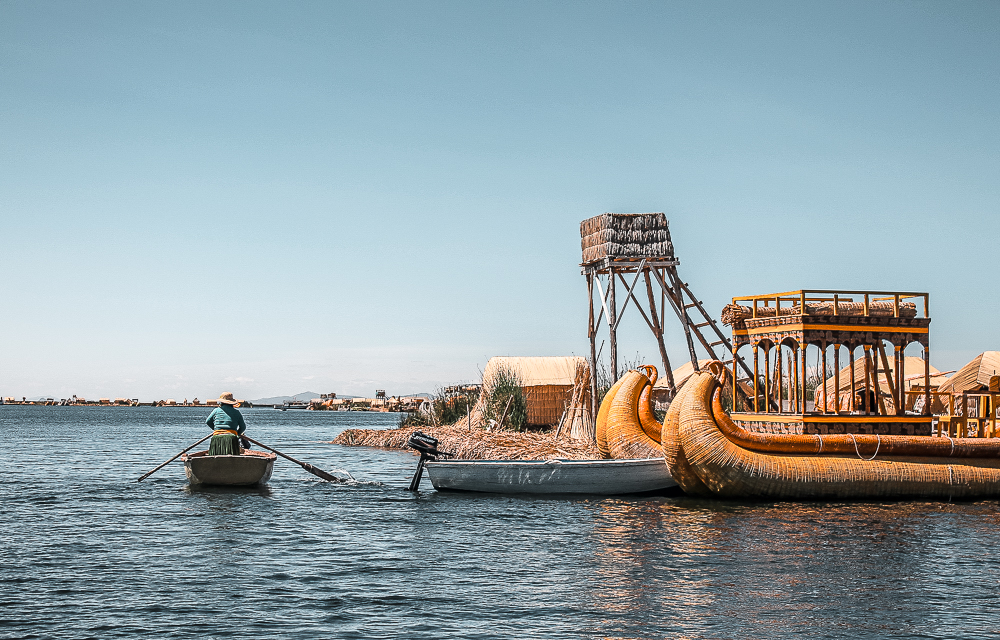 AREQUIPA
I loved the colonial feel of Arequipa. Surrounded by three volcanoes and colored with gorgeous Baroque buildings and a stellar main cathedral.
Arequipa's city center is a UNESCO World Heritage site that didn't disappoint me one bit. I only came here for a short stop-over between Puno and Nazca, but it managed to turn into one of the highlights of my Peruvian itinerary.
NAZCA & ICA
And onto the desert!
For years before I visited Peru, I had been fascinated by the Nazca lines. In case you don't know, Nazca's desert boasts a series of ancient geoglyphs carved in the sand. How such massive geoglyphs were created, and how they have managed to stay intact for centuries remains a mystery. Another interesting thing I noticed about the lines was how they depict things, such as a monkey and a whale, that would not be found in the desert.
Due to their massive size, the only way to actually see the lines is from above the sky, so a flight was next in my schedule!
One of the geoglyphs found in Nazca
My plan after soaring over the lines was to head straight to Ica, but that didn't go to plan when I missed the bus. I booked another one that would leave in the afternoon, which left me with plenty of time to discover more of what Nazca has to offer. I visited the Cahuachi Pyramids, an ancient ceremonial center as well as Chauchilla Cemetery and Cantalloc, a series of aqueducts the Nazca people built to bring water into their dwellings. For more detailed information, read this post I wrote on things to do in Nazca.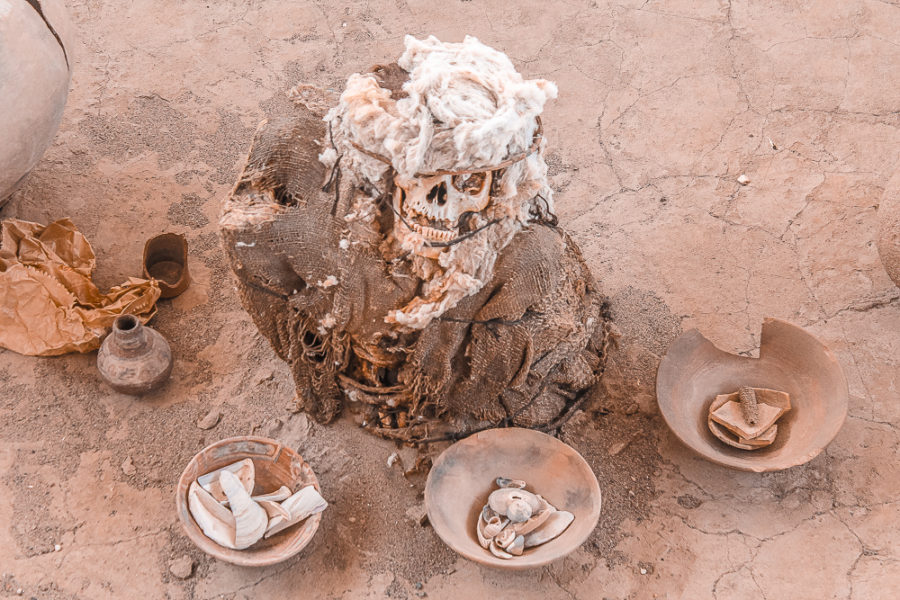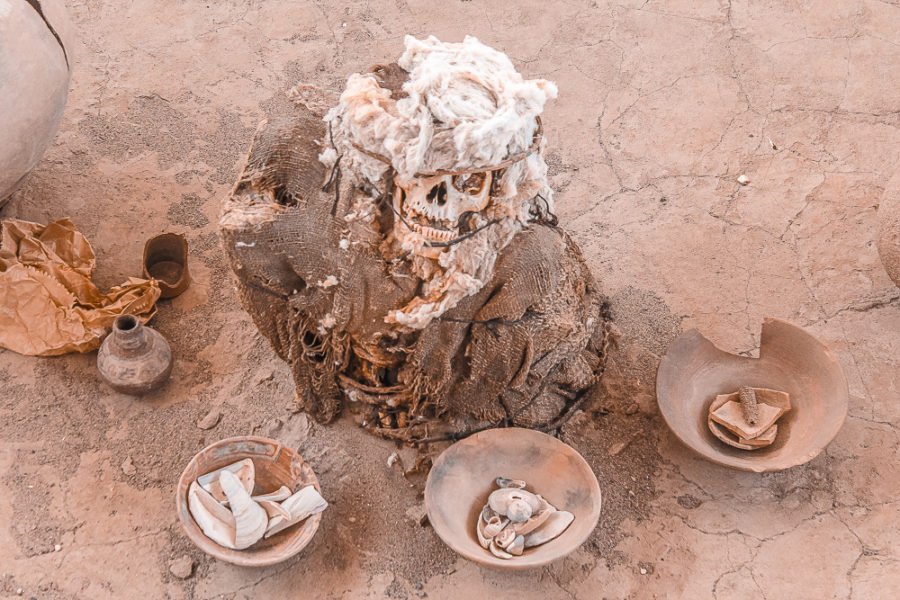 A mummy at Chauchilla Cemetery
After finally making it to Ica in the evening, I headed over to celebrate my 20th birthday by drinking wine right next to the Huacachina oasis that has made Ica so famous.
The following day, I had plans to go sandboarding on Huacachina's massive dunes before a squelching pain filled my stomach. I spent the next few hours throwing up and curled into a ball in bed.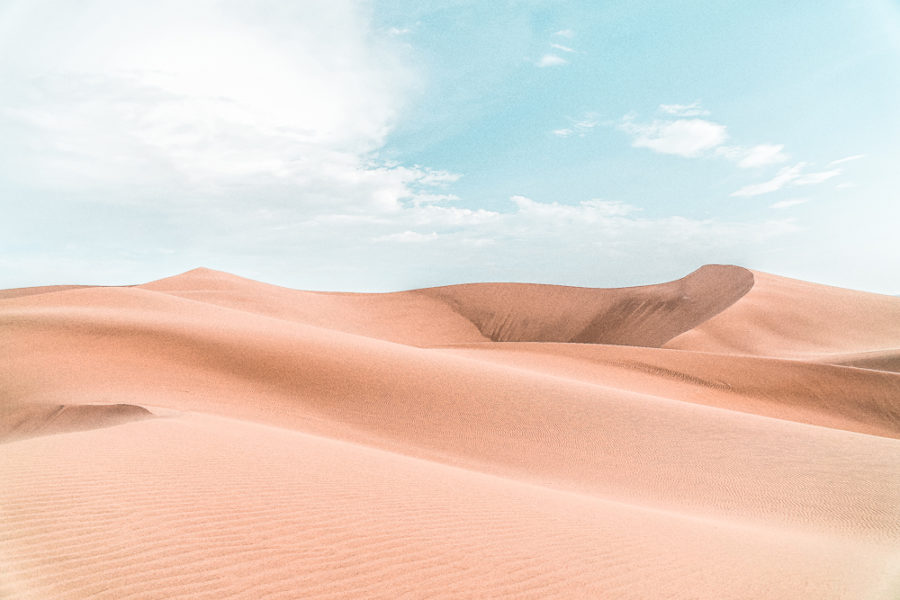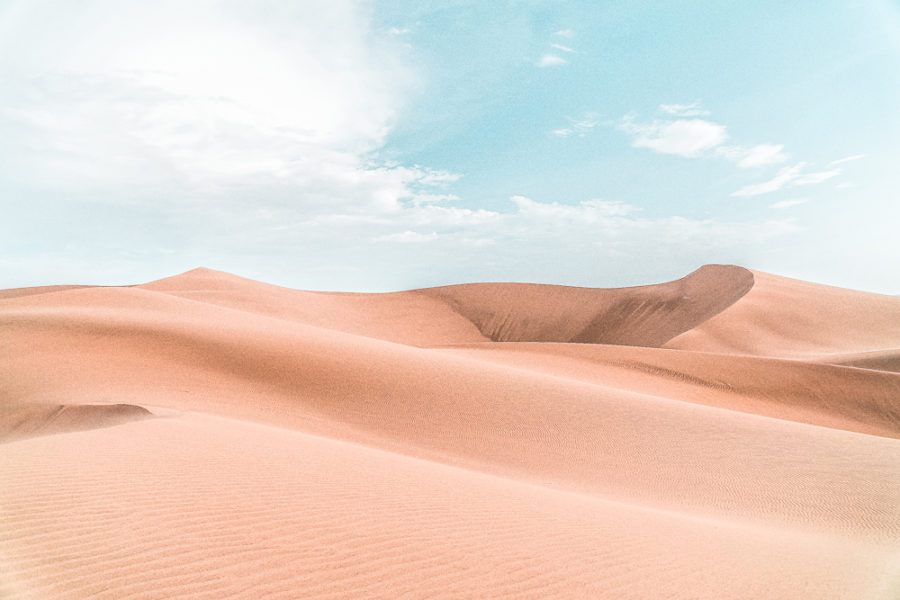 The sand dunes of Huacachina that I didn't sandboard.
In the afternoon, when I felt ¨*slightly* better, I headed over to Tacama Hacienda for a wine-tasting tour. You probably don't know this, but Ica is home to some of South America's best vineyards and Tacama Hacienda happens to be the first winery in the continent.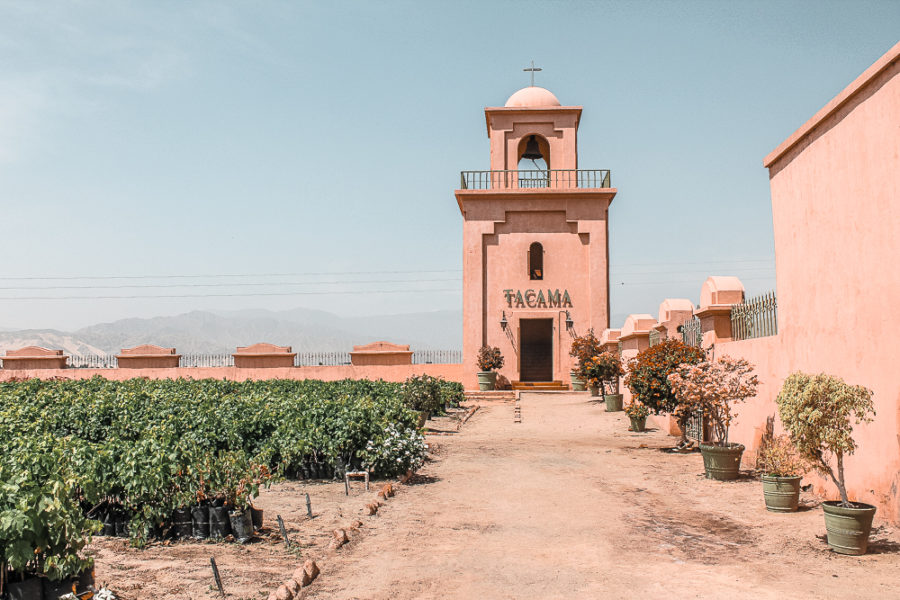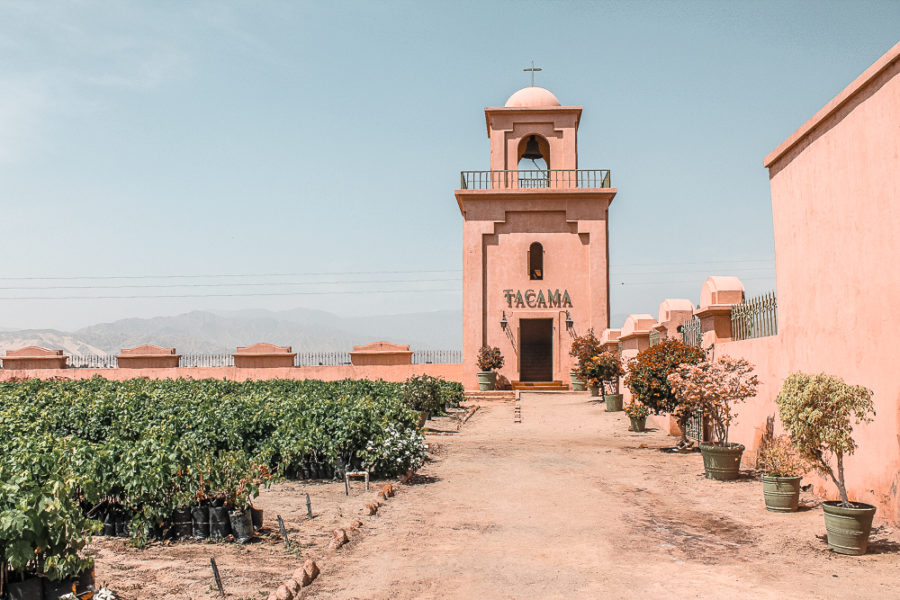 ISLAS BALLESTAS
Next up in my Peru itinerary was a visit to Islas Ballestas in the Paracas region. These islands are the home to Humboldt penguins and sea lions!
On the way to the islands, there is another massive geoglyph shaped like a cactus, which sailors still use as a point of reference.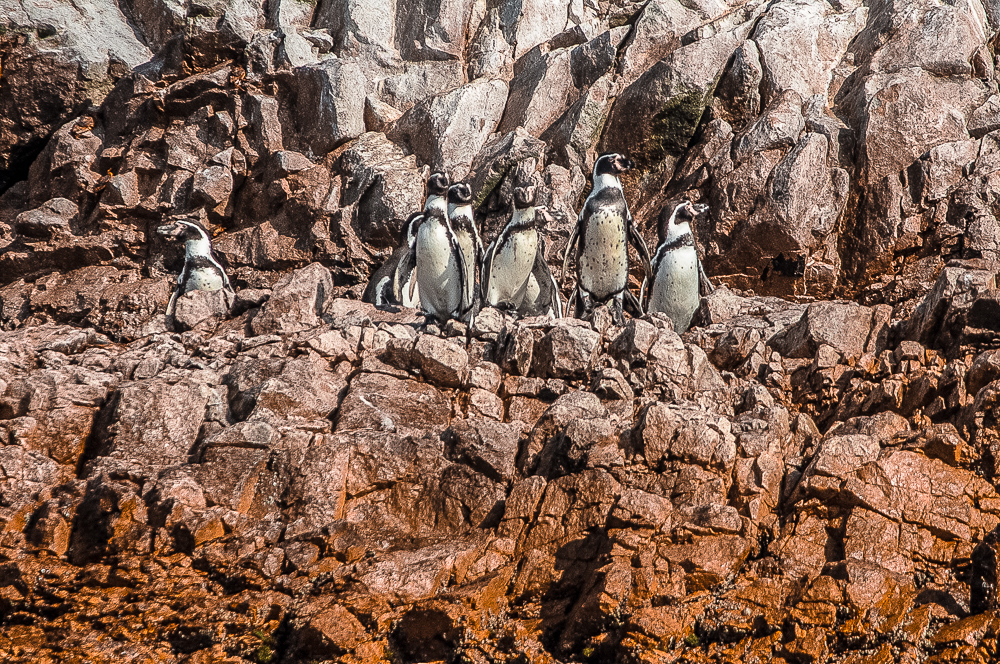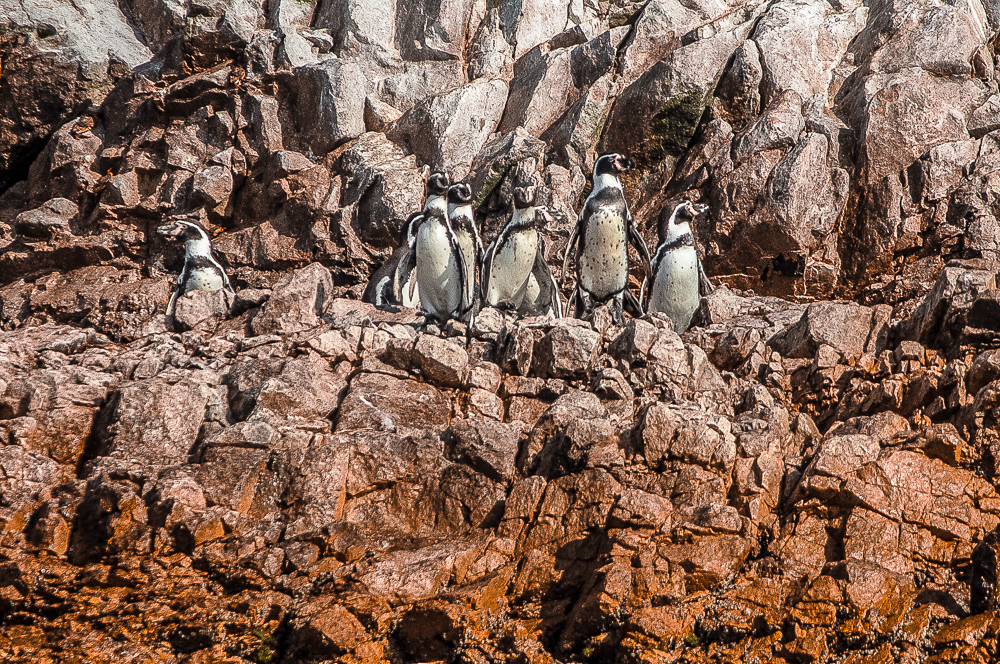 LIMA
And then it was over. I boarded the bus to Lima to catch my flight back home. Looking back, I wish I would have set at least one day aside to indulge in Lima's renowned food scene, but my time in Peru was tight and other cities made it hard for me to justify exploring a metropolis that (I assume) is probably similar in many aspects to Mexico City (my hometown), so I decided exploring Lima would be on the schedule for my next visit to Peru.
What I would've done differently in my Peru itinerary
Peru was one of my first trips ever, and there are definitely a few things I would've done differently (or rather, WILL do differently next time. I have plans to travel to other amazing destinations in South America next year, and a re-visit to Peru is in the plans).
I would have spent more time in Puerto Maldonado.
I would have set more time aside to explore Cuzco's surroundings. The Inca Valley has so much to offer that I contemplated spending at least one week there. My top places to visit in the area were Salar de Mara and Ollantaytambo, but I ultimately concluded that I wanted to move a bit more while in Peru.
I would have headed north to explore places like Chachapoyas and Cajamarca. On my next trip, I'll make an effort to explore Peru's less-traveled north.
I don't beat myself too hard over this, because I had a blast in Peru and for the limited time I spent there, I felt like I managed to see most of the highlights and got a pretty good introduction of what this varied country has to offer.
My tips for traveling Peru
If your time is limited, consider flying between destinations. Peru is massive and buses take hours due to the Andes mountains cutting through the country.
But, if you have the time or don't mind overnighting it, buses in Peru are top-notch. They are extremely comfortable and even have a "bus hostess" going around handing snacks and beverages to passengers.
Get good travel insurance. Peru is a country where you're going to want to adventure. Whether sandboarding in the desert, hiking Machu Picchu or exploring the Amazonas rainforest, you're going to be exposed to some very accident-prone activities. I recommend World Nomads insurance.
Bring a jacket or pack in layers. Many places in Peru can get quite chilly due to the high altitude. If you're going to Islas Ballestas, pack a good windbreaker jacket.
Tap water isn't drinkable. Buy bottled water or get a GRAYL water purifier. It's a water bottle that purifies water and eliminates bacteria and all the other things you don't want to be drinking. You can just fill your bottle with tap water, and it will clean it up in just a few seconds.
Hope you find this mini-guide useful and that my two week Peru itinerary gave you some ideas. If you're stuck wondering what to visit and what to skip, here is my list of favorite places, starting from my favorites:
Cuzco/Machu Picchu
Puerto Maldonado
Islas Ballestas
Nazca and Ica
Arequipa
Puno/Lake Titicaca
Disclaimer: This post contains affiliate links, including links to Amazon. As an Amazon Associate, I earn a percentage from qualifying purchases. This comes at no extra cost to you and it helps me keep this blog running.