Solo Travel in Southeast Asia: Why It's the Best, How to Do it + Tips
After living around the world for over a decade and exploring many places solo— Let me tell you, Southeast Asia is a real playground for solo travelers!
I'm pretty confident that the majority of folks who've ventured here solo will nod along with me.
There's just something about this region that welcomes and embraces travelers, particularly solo travelers, so wonderfully!
So why visit? And how to visit? No worries, we got you!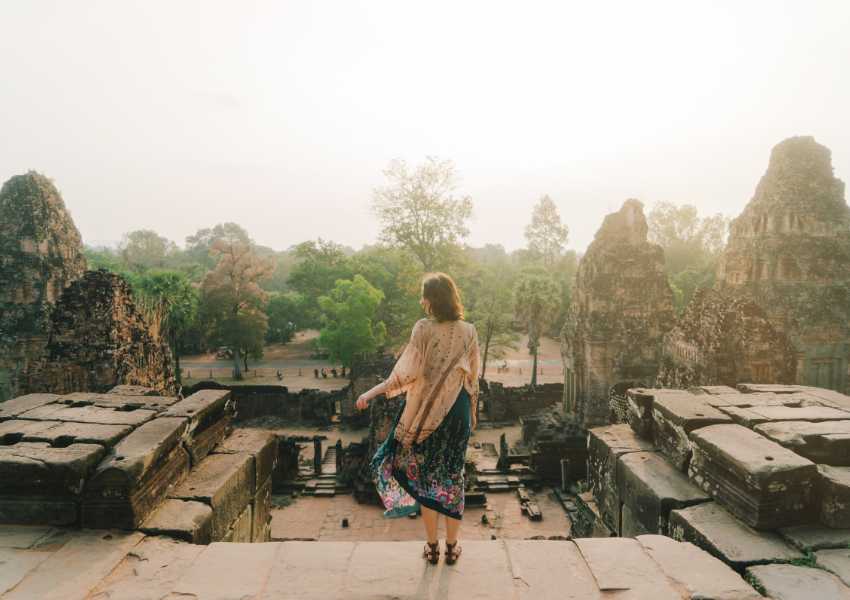 Why Travel to Southeast Asia Solo?
You're Never Truly Alone
Okay, hold on a sec—doesn't this contradict the whole idea of solo travel? I get it, I do. But let's be real, when you're out there exploring on your own, having the chance to meet people is pretty awesome, right? Absolutely! And that's why Southeast Asia is like a social butterfly's dream for solo travelers.
Craving solitude? You got it. Want to strike up friendships? Opportunities galore. Many travel solo around these parts, most of whom are mega-friendly and eager to find a travel buddy. Plus, you're bound to end up on a tour or two, and trust me, that's gold for making friends.
This region is a hot favorite for solo adventurers. Don't sweat it; you'll run into other solo explorers just like you—they may be a tad nervous but definitely open to making connections (probably just like you, right?).
It might sound a bit daunting now, but crossing paths with fellow solo wanderers is a given in this neck of the woods.
Oh, and by the way, you don't have to shack up in a hostel to make this magic happen. I lived here for over four years and skipped the hostel scene entirely. I had to sport headphones at cafés just to let people know I was in "work mode"—yup, that's how often fellow travelers strike up conversations with you!
After traveling to other areas of the world, Southeast Asia is still the region that, to me, is the easiest to make friends and solo travel. Even making friends with locals is possible! There are tons of different work exchanges and volunteer opportunities, most of which will help you travel for free! Well, almost, as these opportunities often include a free place to stay and sometimes food, too.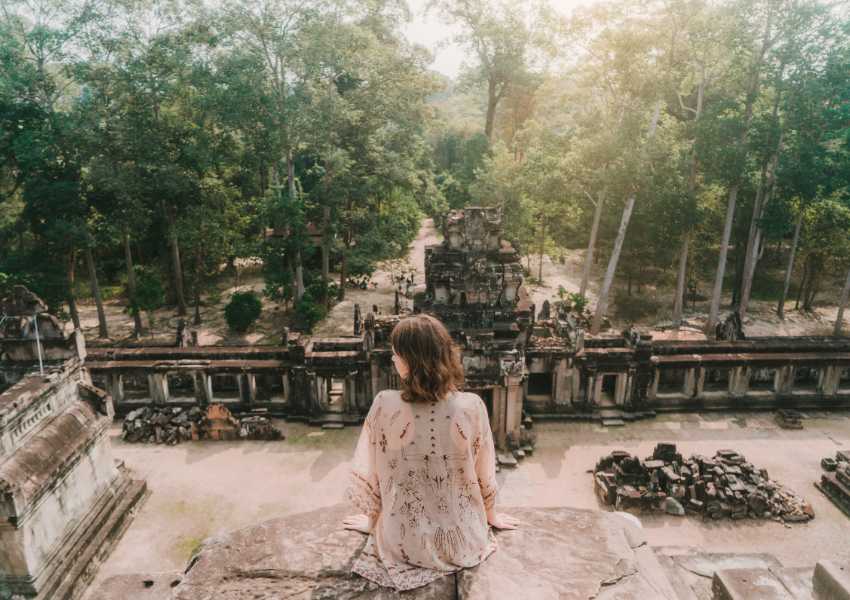 Embrace the Beautiful Challenges
Ready for a challenge? Buckle up, because it's all part of the Southeast Asian adventure. Wrangling certain situations might be a tad tough and tiring. Navigating without the local lingo could give you a headache, and some things will definitely be ass-backwards for you.. But guess what? It's all about growing!
You'll look back at these moments with a sense of triumph. Embrace the learning curve—it's worth every ounce of effort. You've got this! Expect some culture shock, and a buzzing brain with new insights. You WILL feel like a lost puppy sometimes.
Yet, this challenge will gift you some of the most rewarding experiences you'll ever encounter. And believe me, when your journey draws to a close, you'll find yourself shedding a tear or two at the thought of it ending. It's a magical life lesson, hands down.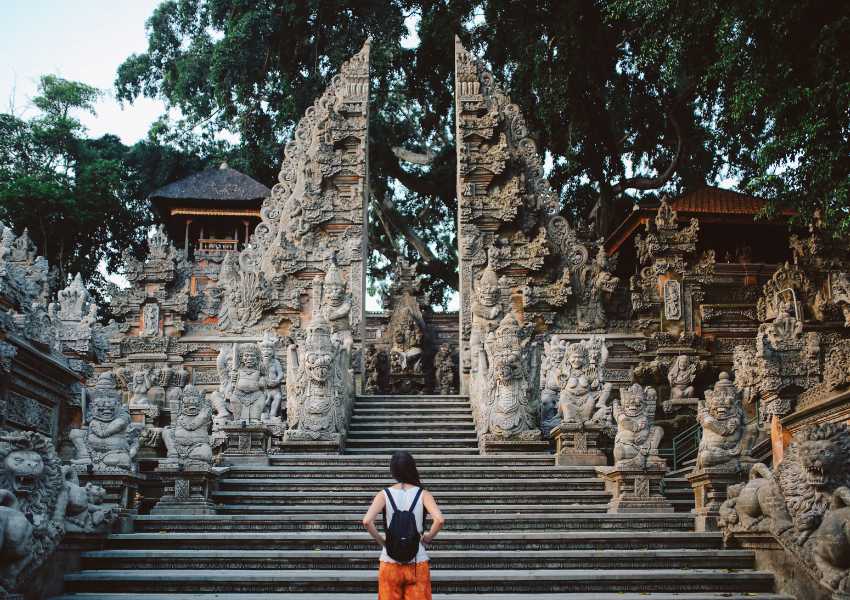 It's Your "In" to Worldwide Travel Confidence
Once you've conquered Southeast Asia, you've got a VIP pass to explore just about any corner of the globe. The rest is a piece of cake if you can navigate these parts.
For those hailing from Western countries, this is the ultimate opposite of your comfort zone. Dive into this melting pot first, emerge stronger, and voilà! You'll feel invincible and ready to tackle the world.
Planning a European escapade? Child's play. Navigating Latin American cities? No sweat. Embarking on an Australian road trip? Easy peasy. After trotting through Southeast Asia solo, you'll be armed with a confidence that's unshakeable.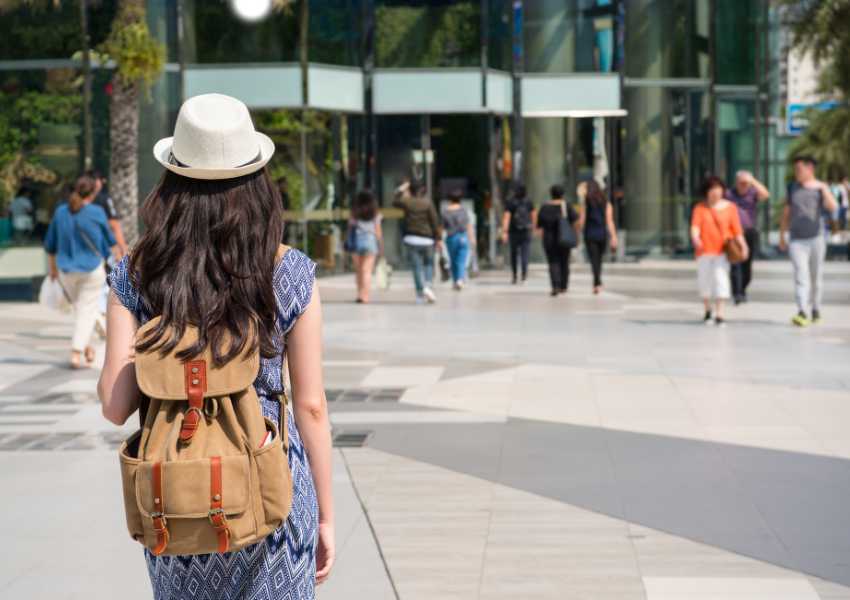 Maximize Exploration with Minimal Movement
Everything's a hop, skip, and a jump away, perfectly interconnected. Getting around is a breeze. AirAsia's wallet-friendly flights crisscross countries, buses make border-crossing a cinch, and even if you decide to stick to one country, each of them boasts a treasure trove of places to explore.
Wander across multiple countries without breaking a sweat. Once you're in this part of the world, zipping from place to place becomes second nature. Backpacking across Southeast Asia is a breeze. There's even a popular route known as the Banana Pancake Trail—a sort of travel blueprint. You'll bump into fellow solo adventurers, locals will speak a bit more English in these regions, and figuring out transportation between places is a cakewalk.
YOU MAY ALSO LIKE:
Friendly on Your Finances
Hold the phone, this is a big one! Southeast Asia is a paradise for budget-conscious travelers. A meal for a buck? Covering half the country on a $15 bus ride? Snagging rooms for under $10? Believe it or not, it's real. If it were any cheaper, it'd be free.
Plus, remember point #1? If you befriend a few folks, your expenses can dip even lower. Split a room, a cab, a tour, a motorbike rental—the more, the merrier.
If you're a savvy budget traveler, you could easily glide through on less than $1000 a month. I mean, I lived in Thailand for around $600 a month when I first set foot abroad!
Sure, inflation might've nudged that figure a bit higher, and sure, a few extra bucks can offer more comfort, but finding another corner of the world where you can explore on such a shoestring? Good luck!
Honestly, the only thing I recommend spending some money on is a good travel backpack! I bought a cheap one, and it broke pretty quickly, leaving me no choice but to buy a knockoff NorthFace backpack, which also promptly broke on me… Don't be me.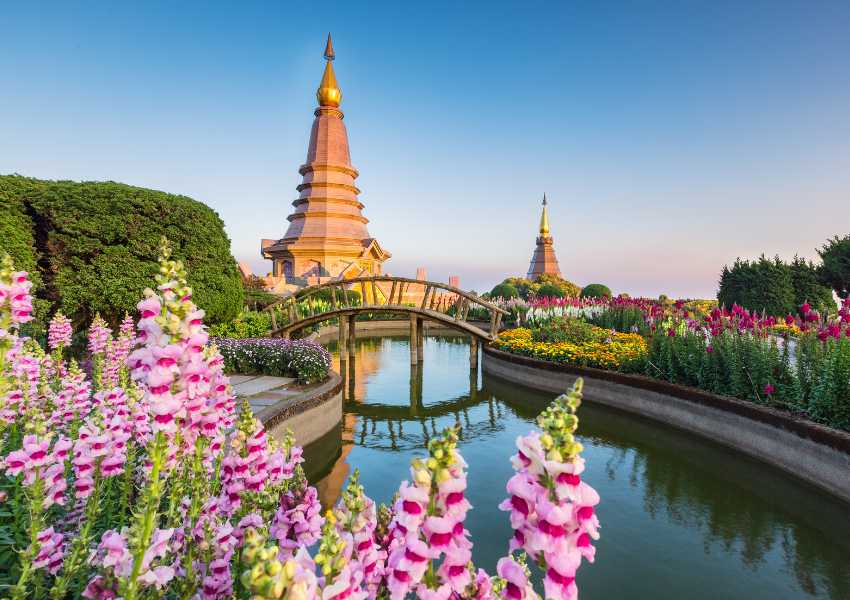 Where to Roam as a Solo Traveler in Southeast Asia
Remember the Banana Pancake Trail we talked about earlier? Yeah, that's where the solo action's at! While there isn't a strict route, it typically sweeps through Thailand, Laos, Cambodia, and Vietnam.
Most adventurers kick off in Bangkok. Why? Well, not only is it relatively easy on the wallet, but it's also a smooth gateway into this part of the world (ask any backpacker—they'll back me up!). From here, you can shimmy up north to Chiang Mai or drift down south to the idyllic islands.
Then, it's either off to Laos to relish Luang Prabang and Vang Vieng or head to Cambodia to soak up the magnificence of Angkor Wat. If Vietnam's more your jam, dive into cities and the sun-kissed beaches like Hoi An.
But hey, there are no hard-and-fast rules here. Your path might vary depending on entry and exit points, your timeframe, and your bucket list. Yet, these spots are the essence of the Banana Pancake Trail, and you're bound to stumble upon fellow travelers along the way.
The main thing to remember while solo traveling through Southeast Asia is that you'll want to stick to the common trail as other travelers do to sink your feet in. Once you're a bit more comfortable, you can wander off the path to the less visited areas to give yourself a bit more of a challenge.
You'll also meet other travelers who have been at it longer or help give you the confidence to wander off the trail as a team, so it's not as "scary."
I know this all seems a bit overwhelming, but once you're there—this will all make so much more sense. I promise you!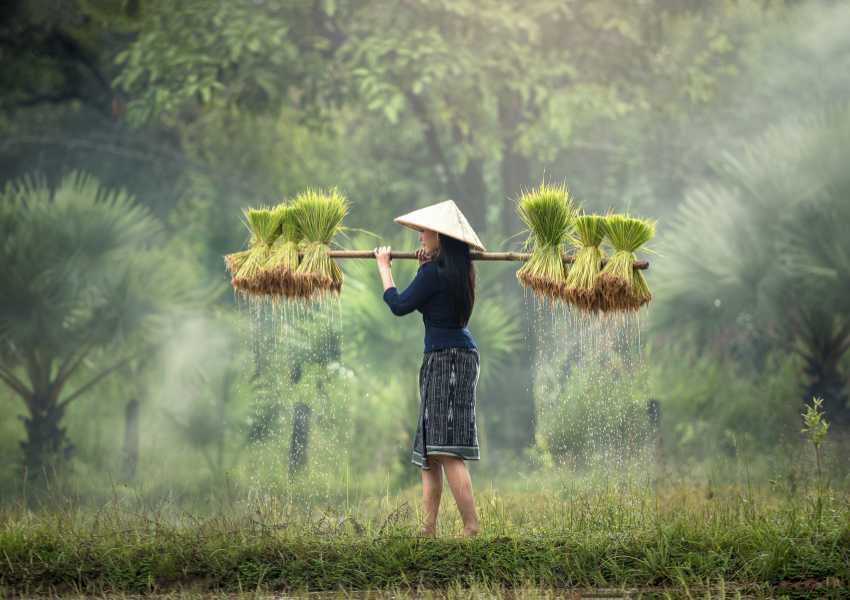 Tips for Solo Travelers in Southeast Asia
These tips can be used by anyone while traveling this region but newbie solo-travelers pay attention!
Embrace Local Transportation: Sure, tuk-tuks and taxis are convenient, but for a true adventure, hop onto local buses, songthaews, ferries, and even motorbike taxis. You'll save money and have some interesting stories to share.
Street Food: Skip the well-reviewed restaurants for a night and wander into bustling local food markets. Not only will your taste buds thank you, but you'll also stumble upon hidden gems! Not to mention, it's going to be the cheapest option.
Learn Basic Phrases: While English can get you far, learning a few basic phrases in the local language shows respect and often leads to genuine interactions.
Haggle Respectfully: Bargaining is part of the Southeast Asian shopping experience, but remember—Haggle with a smile and know when to walk away if the price doesn't match your budget. Don't offer insultingly low offers or get mad if they don't go lower.
Saving/Losing Face: This is a big one and you should read more about it! In Asian cultures, "saving face" means avoiding anything that might embarrass or shame you or others in public to keep a good reputation. "Losing face" is when someone feels humiliated, or their social standing is damaged, often because of something that goes against social norms. In other words, just be respectful, and you'll be good!
Connect with Locals: Attend local events or volunteer opportunities. These enrich your experience and give you a chance to make authentic connections with locals and other travelers who share your interests. Also, you're traveling solo and probably want to make a local friend, right?
Off-Peak Exploring: Instead of hitting the tourist hotspots during peak hours, try visiting them during off-peak times. You'll enjoy a more relaxed experience and often capture better photos without the crowds. This goes for seasons too, come during shoulder season for fewer crowds and even lower prices.
Go Beyond the Capital: While capital cities are exciting, don't forget to explore smaller towns and rural areas. You'll get a deeper understanding of the country's culture and way of life.
Utilize Local Apps: Apps like Go-Jek and Grab are not only for rides but also for food delivery, shopping, and even massage services. It's like having a personal assistant in your pocket!
I hope this helped you decide if traveling to Southeast Asia solo is for you!
BIO: Nina has been traveling the world since 2011 and blogging at Where in the World is Nina along the way. She can be found hiking volcanoes, swimming with fish friends, or surfing some waves. Nina's blog helps wannabe long-term travelers find ways to work abroad and remotely so they can continue exploring the world for longer!