Top Places in Mexico Where History and Nature Collide
Mexico boasts an abundance of historical landmarks and stunning natural landscapes waiting to be explored.
For tourists looking to experience the best of both worlds, Exoticca offers a wide range of vacation packages and round trip to Mexico and other global destinations. Together, we'll explore some of the top destinations in the Land of Palms, where history and nature collide. From awe-inspiring ancient ruins to breathtaking natural wonders, these locations offer a glimpse into the country's unparalleled blend of culture and nature.
Mexico City
México City is a great jumping-off point for discovering the rest of the country's rich culture and beautiful landscapes. This bustling metropolis is a hub of culture and history, with world-class museums, beautiful colonial architecture, and ancient ruins.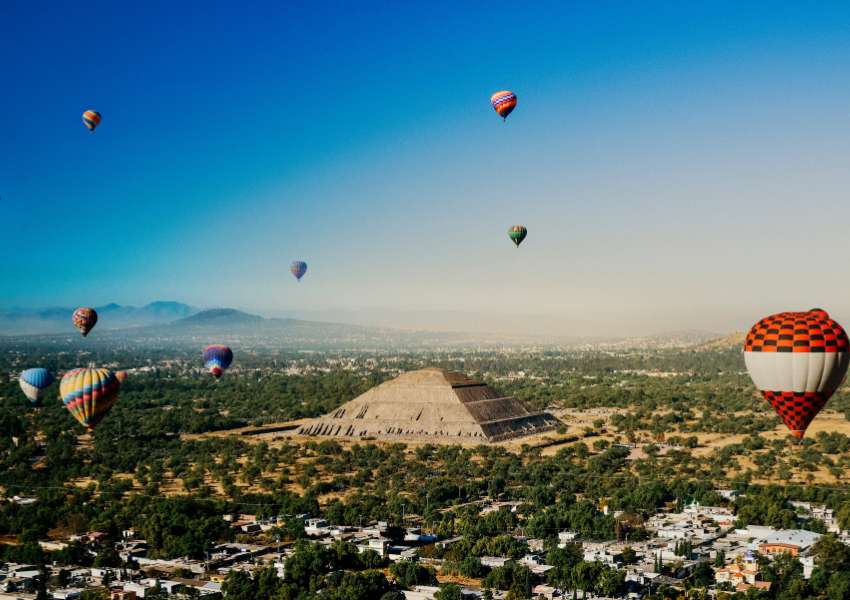 The most famous archaeological site nearby is Teotihuacan, an ancient city with pyramids and temples that date back to the 1st century AD. It is located about 30 miles northeast of the city and is easily accessible by public transportation or tour. If the latter is more your speed, Exoticca offers various packages that include both the vibrant capital and Teotihuacan, providing a hassle-free and comprehensive experience.
Tourists can climb to the top of the Pyramid of the Sun, the third-largest of its kind in the world, and take in panoramic views of the surrounding landscape. Other notable landmarks at this heritage site include the Pyramid of the Moon, used for ritual human sacrifices, and the Temple of the Feathered Serpent, Teotihuacan's religious and political center.
Another fantastic place to check out in the capital city is Chapultepec Park. It has a variety of museums, gardens, and lakes within its sprawling grounds, as well as a large forested area that offers a peaceful escape from the city. The park is also home to Chapultepec Castle, a beautiful 18th-century palace once the residence of Mexican presidents.
Xochimilco, a UNESCO World Heritage Site with a pre-Columbian canal system and floating gardens, is another one-of-a-kind destination in Mexico City. Tourists can take a leisurely boat ride along the canals and enjoy the beautiful scenery while snacking on traditional Mexican food and listening to live music.
Yucatan Peninsula
The Yucatan Peninsula is another region in Mexico rich in historical sites and breathtaking landscapes. It is home to several ancient Mayan ruins, as well as stunning beaches and diverse wildlife.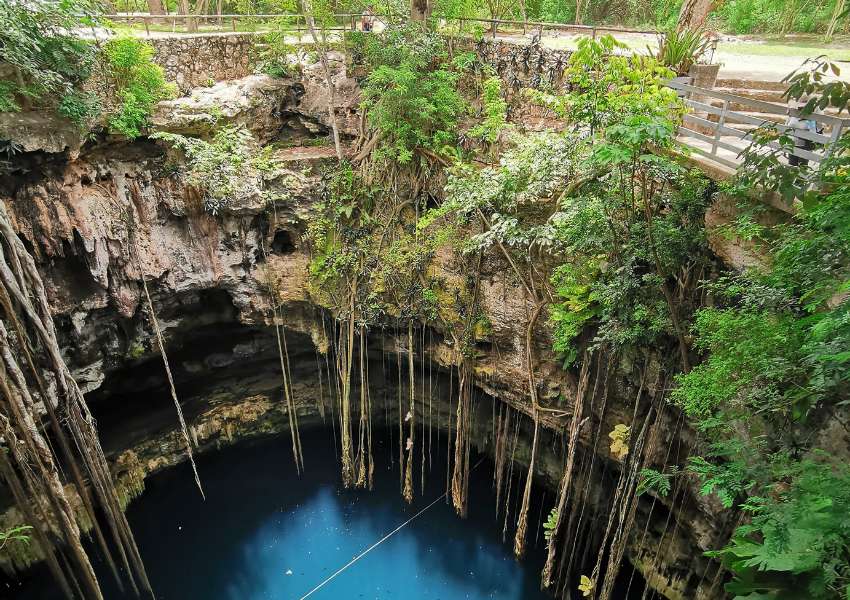 Chichen Itza is arguably the most famous Mayan ruin in the region and is a UNESCO World Heritage Site. It features a 98-foot-tall pyramid, El Castillo, built to align with the equinoxes and solstices. Other notable structures at Chichen Itza include the Great Ball Court, the Temple of Warriors, and the Sacred Cenote.
Tulum is another Mayan ruin on the Yucatan Peninsula worth visiting. Once a bustling port, this coastal ruin looks out over the Caribbean Sea in all its turquoise glory. Vacationers can explore the ruins and take a dip in the crystal-clear waters below.
For nature lovers and ecotourists, the Sian Ka'an Biosphere Reserve is a must-visit destination on the Yucatan Peninsula. This protected area is home to diverse wildlife and ecosystems, including tropical forests, wetlands, and coastal dunes. Travelers can take a guided tour of the reserve and see everything from manatees and crocodiles to birds and sea turtles.
Oaxaca
Oaxaca, a colonial gem in southern Mexico, is renowned for its captivating architecture, traditional handicrafts, and mouthwatering cuisine. Stunning natural landscapes, including the rugged Sierra Madre mountains and the picturesque Hierve el Agua waterfall, also surround it.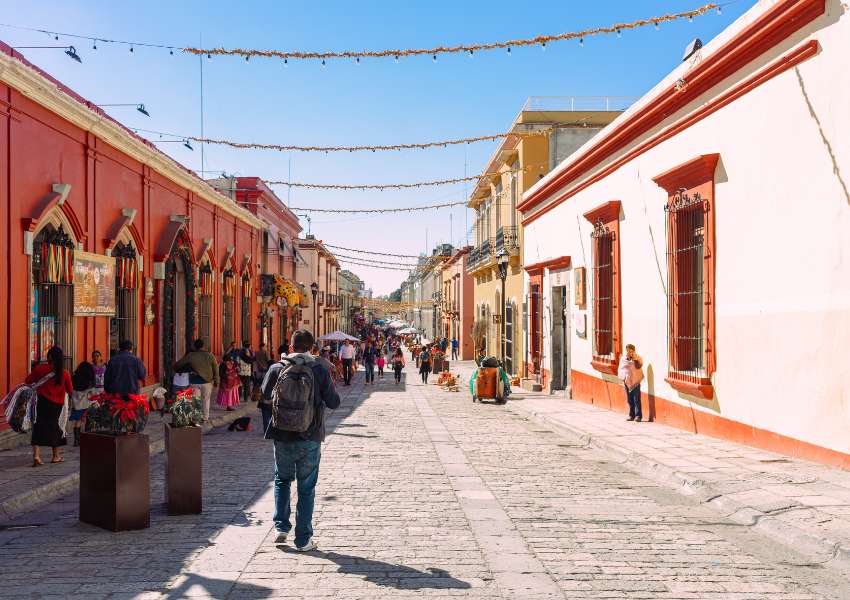 Monte Alban is one of Oaxaca's most impressive archaeological sites and was once the ancient capital of the Zapotec civilization.
The location, high on a hill, provides breathtaking panoramas of the valley below. Visitors can learn about the fascinating Zapotec society as they tour the ancient ruins. And if you're looking for a comprehensive tour, Exoticca has you covered with their "Essential Cities & Ancient Civilizations" package. It includes visits to this historical site and other exciting destinations where you can immerse yourself in the culture and history of Mexico, as well as experience its natural beauty.
Another unique natural attraction near Oaxaca is Hierve el Agua, a petrified waterfall over 2,000 years old. The waterfall's mineral-rich waters have created natural pools that visitors can swim in while taking in the awe-inspiring views of the surrounding mountains and valleys.
In the city itself, visitors can explore the historic center, a designated UNESCO World Heritage Site. It is filled with beautiful colonial architecture, including the 16th-century Santo Domingo de Guzman Church and the colorful markets of Benito Juarez and 20 de Noviembre.
Copper Canyon
Copper Canyon, a series of six interconnecting gorges wider and deeper than the Grand Canyon, is in the northern state of Chihuahua. Natural beauty and historical significance draw many people to this area, which is also home to various indigenous cultures.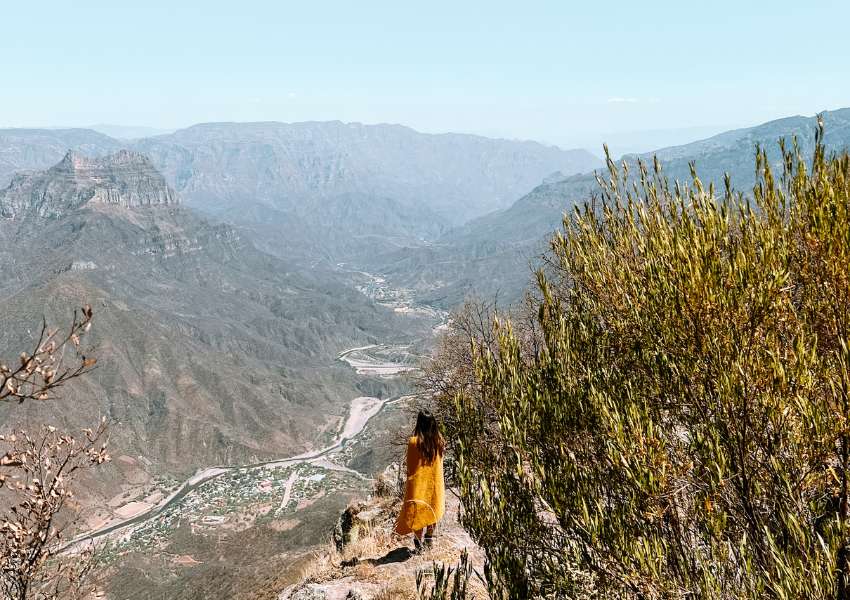 One of the best ways to explore Copper Canyon is by taking the Chihuahua al Pacifico train, also known as the Copper Canyon train. The train journey is considered one of the most scenic in the world, taking passengers through steep canyons, over bridges and tunnels, and past waterfalls and wildlife.
Travelers can also hike or bike through the canyons and explore the indigenous communities that call the area home. The Tarahumara people, also called the Raramuri, are known for their long-distance running abilities and traditional handicrafts, such as woven baskets and textiles.
Chiapas
Chiapas, in southern Mexico, is another place where nature and history may be appreciated side by side. The state is home to several Mayan ruins, including the impressive site of Palenque, which is nestled in the heart of the jungle.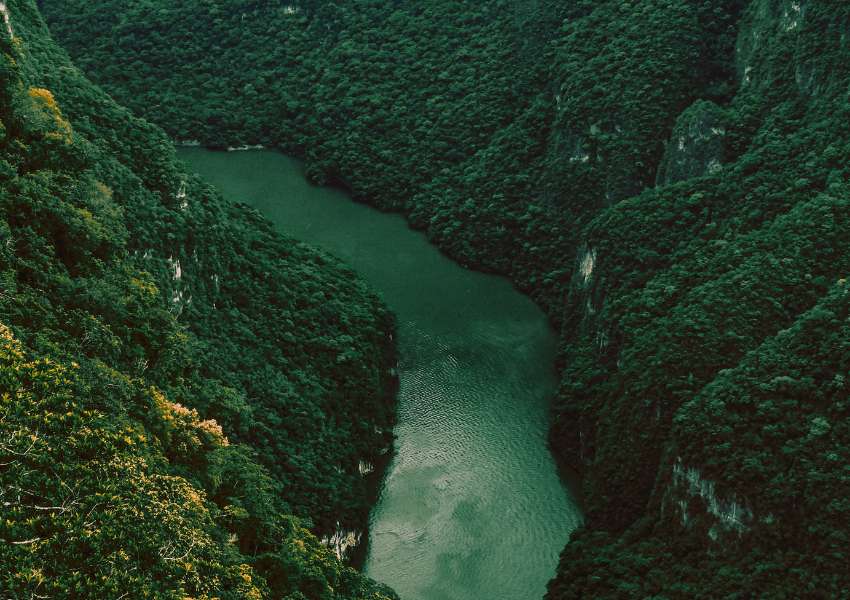 Palenque was a major center of the Mayan civilization and is known for its intricate carvings, temples, and pyramids. Tourists can explore the ruins and imagine what life was like for the ancient Mayans who called the area home.
Another must-visit destination in Chiapas is the Sumidero Canyon, a steep-walled canyon stretching 13 kilometers along the Grijalva River. Its soaring cliffs, cascading waterfalls, and abundant wildlife can all be admired up close on a boat excursion.
Chiapas is also home to several indigenous communities, including the Tzotzil and Tzeltal people, who have preserved their traditional way of life and handicrafts. Vacationers can learn about their culture by visiting local markets and communities and purchasing handmade textiles and pottery.
Experience The Best of Both Worlds in Mexico
The places we've mentioned so far are merely the tip of the iceberg to Mexico's wealth of natural beauties and historical treasures. And if your idea of heaven is exploring ancient towns, winding your way through a canyon, or shopping in a riot of color, you'll find it all here. As a country rich in both history and natural beauty, Mexico truly offers the best of both worlds.