Your Ultimate Guide to Visiting El Yunque Rainforest
If you are considering a visit to Puerto Rico, El Yunque National Forest should be on top of your list.
It stands out as the only rainforest under the U.S. National Forest Service, featuring a year-round tropical climate and remarkable biodiversity.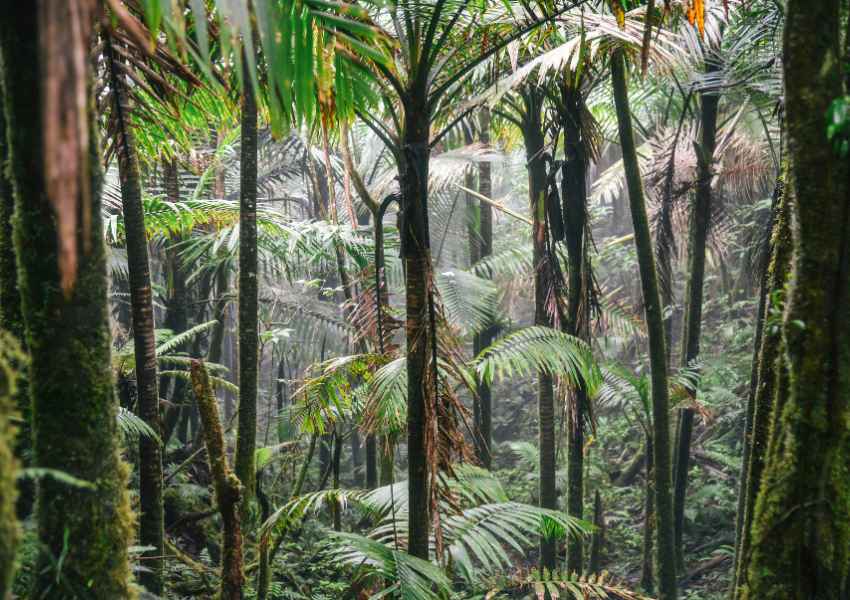 The forest mainly comprises the rugged Luquillo Mountains, standing 3,533 feet above sea level, where high elevations can receive over 200 inches of rainfall.
This enchanting destination offers natural pools, waterfalls, hiking trails, and unique wildlife, making it a must-visit.
For an optimal experience, consult our guide on exploring El Yunque.
When should you visit El Yunque?
Tours in El Yunque welcome travelers year-round, but December to mid-April offers pleasant weather, though it's the busiest season.
Consider June to November, the rainy season, to escape crowds and find better rates.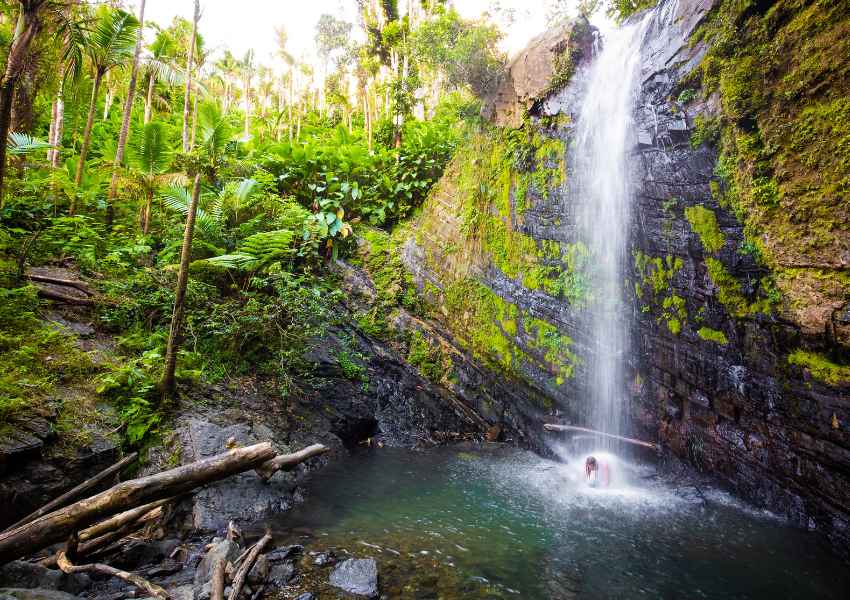 Regarding exploration, start early to avoid both crowds and the midday heat. Keep in mind that some trails and areas will possibly be closed.
Therefore, browse the USDA Forest Service website for any warnings before visiting. If on a guided tour, your guide will navigate you through any restricted areas.
How to reach El Yunque National Forest?
Prepare for an adventure in El Yunque by heading to the Río Grande area from San Juan, taking PR-66 to PR-3, and then following PR-191, roughly a 45-minute drive.
Use GPS to locate the El Portal Visitor Center at PR-191 Río Grande, PR 00745. Tour guides from major San Juan hotels can take you there.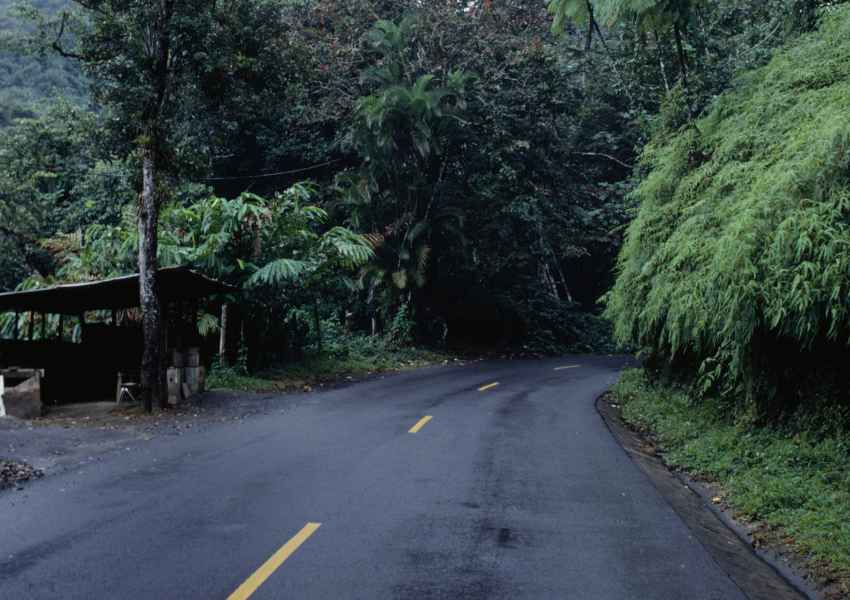 No reservations are required as of August 23, 2023, but keep an eye on El Yunque's website for weather updates, park closures, and safety guidelines.
The forest is open daily from 7:30 a.m. to 5:00 p.m., and the El Portal Visitor Center welcomes visitors from 9:00 a.m. to 5:00 p.m.
While forest entry is free, some attractions may charge $8 for adults, while children under 15 enter for free.
Top Things to Do in El Yunque
El Portal Visitor Center
Situated right at the primary park entrance on PR-191, the El Portal Visitor Center provides an excellent starting point for your El Yunque adventure.
You'll find a wheelchair-friendly interpretive trail surrounding the area, a chance to glimpse the endangered Puerto Rican Parrot, as well as exhibits, educational events, restroom facilities, a souvenir shop, and a cafe.
Hiking
El Yunque National Forest offers a range of hiking trails, some of which are: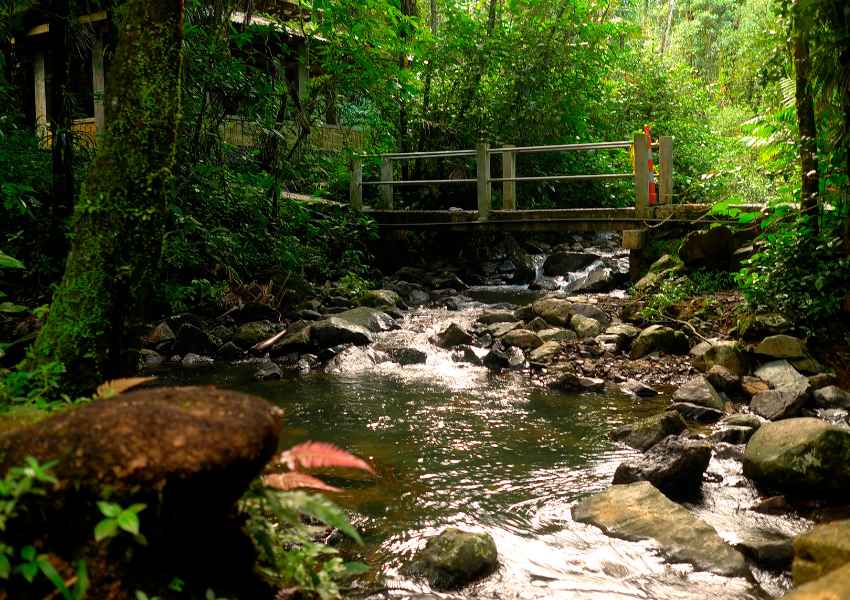 1. Mount Britton Tower Trail: A 0.8-mile trail with a viewing tower, it offers stunning forest views.
2. La Coca Trail: A challenging route through the Tabonuco forest, this trail features river crossings and muddy paths.
3. Los Picachos Trail: Accessed through Caimitillo Trail, this moderate-difficulty trail is one of the longest and offers breathtaking scenery.
4. Angelito Trail: An easy 0.2-mile path, it leads to Río Mameyes.
5. El Yunque Trail: A 2.6-mile, it is a challenging hike showcasing diverse flora and fauna.
6. El Toro Trail: A challenging 2.3-mile hike to one of the highest peaks of the Luquillo mountains, El Toro offers picturesque views.
Exploring Nature
El Yunque National Forest, spanning 29,000 acres, is a biodiverse paradise for nature enthusiasts.
It shelters endangered species like the Puerto Rican parrot, which has been protected by the USDA Forest Service since 1968.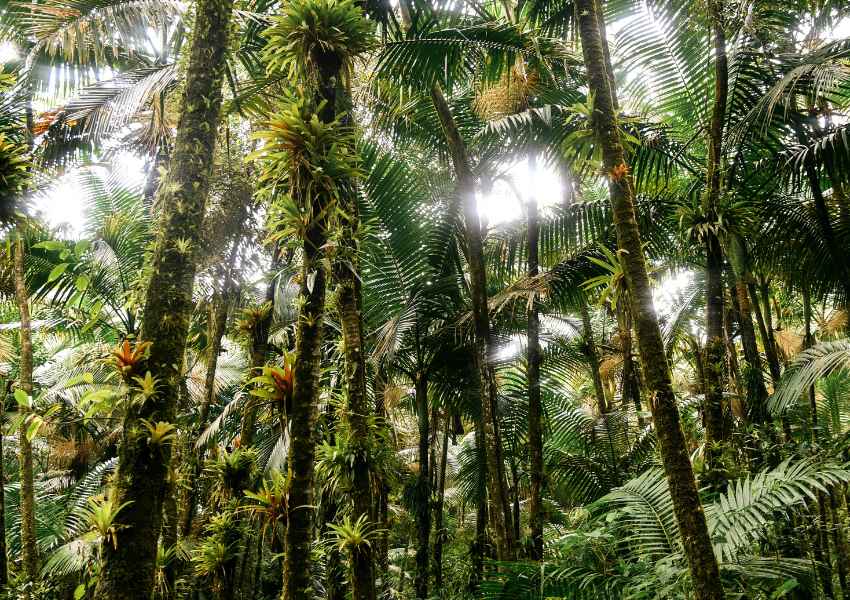 The forest features four distinct tropical forest types, each offering unique plant life and scenery.
Dining
After your El Yunque adventure, you'll want to refuel. Don Pepe, just 4.7 km from the park entrance, offers delectable Puerto Rican cuisine.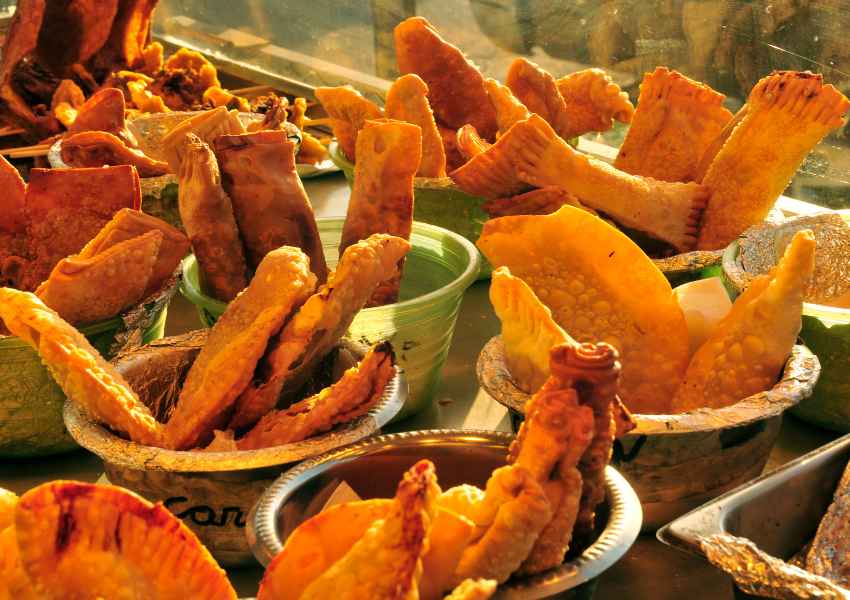 If heading back to San Juan, try Kioskos de Luquillo by the seaside for local dishes, cocktails, and refreshing coconuts to recharge after a day of outdoor fun.
What to wear and bring?
Depending on your chosen activities, consider the following essentials:
– Dress in comfortable hiking attire and closed-toe shoes for the rainforest terrain. Your shoes must offer support and traction on wet surfaces. We advise long pants for ziplining and securing your hair with a tie.
– Bring a bathing suit to enjoy the enticing swimming holes and perhaps a Tarzan swing.
– Pack a towel and a change of clothes for post-swim refreshment or dining.
– Stay hydrated with a refillable water bottle.
– Don't forget your camera to capture the enchanting rainforest scenery and unforgettable moments.
– Carry some cash for tips, meals, coffee, or souvenirs. Be prepared for an exciting adventure in El Yunque!