Traveling on a Shoestring? Here's How to Have a Luxury Experience for Less
Luxury travel is back to pre-pandemic levels, and in 2021, the market was estimated to be worth $1.9 billion and on the rise. But what do you do if you're lusting after luxury travel and your budget is looking less than large?
Like any big venture, luxury travel requires a lot of planning, research, and number crunching. This type of travel is all about the experience: accommodation, destination and activities. If you want the full luxury package but don't have the funds to cover it, we can help.
Take a look at how you can get the A-class experience on a shoestring budget (with some exciting ideas thrown into the mix)!
Finding Cheap Flights
Begin your quest for affordable flights by being flexible with your travel dates. Use fare comparison websites and tools to track ticket prices, and consider booking your flights well in advance or taking advantage of last-minute deals.
Don't shy away from exploring smaller airports, as they may offer more budget-friendly options. Remember, the time of day you choose to fly can also impact the cost, so be open to unconventional departure times for potential savings.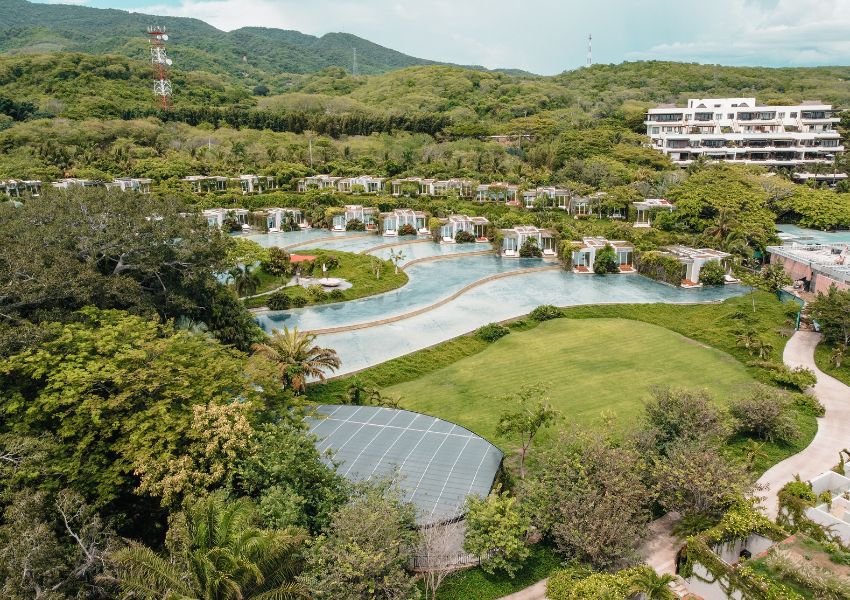 Using Frequent Flyer Miles and Other Discount Options
Joining airline loyalty programs and accruing miles through everyday spending can lead to substantial savings on flights and even upgrades to business or first class.
Additionally, be on the lookout for airline promotions, credit card or checking account perks, and travel rewards programs that offer discounts on accommodation, dining, and entertainment.
By maximizing these opportunities, budget-conscious adventurers can unlock a taste of luxury without breaking the bank, ensuring that their travel experiences are not only cost-effective but indulgent, too.
Maximizing Your Transport Options
When it comes to on-the-ground travel, you can add a dash of luxury to your experience by finding yourself a regular taxi driver or renting a car.
Taxi drivers are looking for return customers, and you can generally negotiate lower rates if you use the same driver on a personal basis rather than through an app. This way, you can get chauffeured from destination to destination in style for far less than you would think possible.
If you rent a car, be sure to ask if there are any upgrade options, special deals, or discounts. Often, these aren't advertised but are given if asked. You may also find that you're eligible for special rates if you're part of a rewards program, so sign up wherever you can.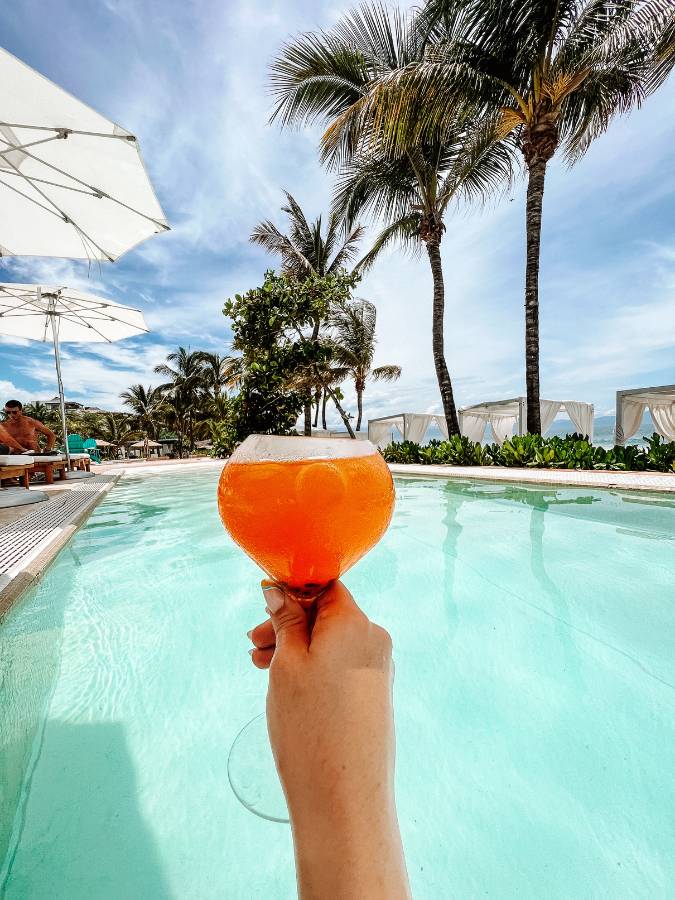 Knowing Your Airbnb Dos and Don'ts
Platforms like Airbnb and Vrbo provide access to a wide range of luxurious accommodations, from cozy apartments to charming cottages and even unique stays like treehouses or houseboats. These options often offer more space and amenities than traditional hotels, making them a cost-effective way to enjoy a luxurious and personalized experience.
Here are some quick dos and don'ts for the best budget luxury experience!
Dos:
Research Extensively: Prior to booking, thoroughly research the Airbnb property, including reading reviews and checking the host's reputation and response rate.
Set a Budget: Define your budget and stick to it when browsing for accommodations to avoid overspending. This might seem obvious, but when looking at the glorious possibilities some spots offer, it's hard to be strict with yourself.
Connect With Your Hosts: Maintain open communication with your host; feel free to ask questions or seek local recommendations. Not only will this improve your stay, but could lead to better deals in the future.
Verify the Listing: Especially when traveling to budget destinations, ensure that the listing photos and descriptions match the actual property to avoid unpleasant surprises upon arrival.
Book in Advance: To secure the best deals and availability, book your Airbnb well in advance, especially during peak travel seasons.
Don'ts:
Ignore Reviews: Don't disregard negative reviews; they can provide valuable insights into potential issues with the property or host. Luxury should be carefree, but be careful when selecting your stays.
Forget to Communicate Changes: If your travel plans change, inform your host promptly to avoid any complications or misunderstandings. A bad Airbnb rating can affect your future travels and accommodation options. Luxury properties are very discerning with their bookings, and you want to be considered.
Rush the Booking Process: Take your time to evaluate options and make an informed decision rather than rushing into a booking. You want to make sure you're getting the right place at the best rate.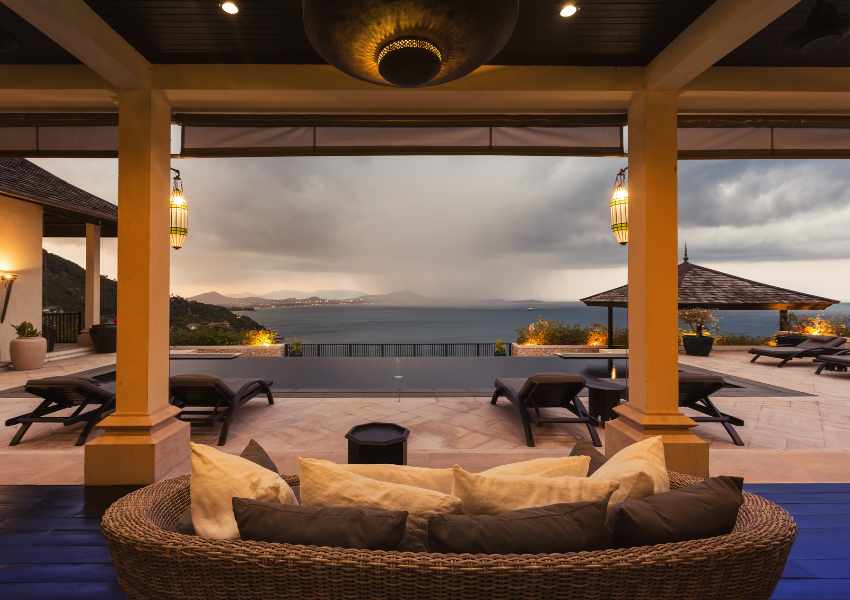 Enjoy Dream Luxury Activities for Less
Traveling on a shoestring doesn't mean you have to miss out on luxurious experiences. Here are five fantastic activities that can add a touch of opulence to your journey without breaking the bank:
Game Drives in the Wild
Skip the expensive safari lodges and opt for budget-friendly game drives in national parks or wildlife reserves. Many destinations offer affordable self-drive options or guided tours that won't compromise the awe-inspiring wildlife encounters.
Glamping
Glamping (glamorous camping) provides a unique and luxurious outdoor experience. Instead of splurging on high-end resorts, consider glamping sites with comfortable tents, cozy furnishings, and even private bathrooms. It offers a perfect blend of nature and comfort without the extravagant price tag.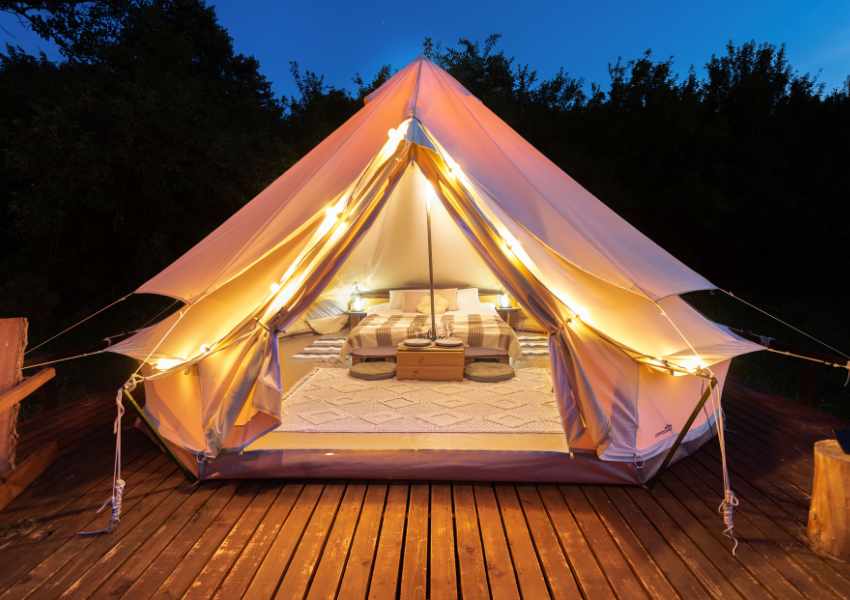 Seeing the Northern Lights
Witnessing the mesmerizing Northern Lights is a dream for many travelers. Choose more budget-friendly destinations like Tromsø, Norway, or Yellowknife, Canada, where you can hunt for the aurora borealis without the sky-high costs associated with Iceland or Scandinavia.
Surprisingly Affordable Spa Experiences
You don't need to visit a world-famous spa to pamper yourself. Look for destinations with local spas and wellness centers that offer authentic treatments at a fraction of the cost. Places like Bali, Thailand, and Hungary are known for their affordable yet indulgent spa experiences.
Fine Dining on a Budget
Savoring gourmet cuisine doesn't have to break the bank. Seek out Michelin-starred restaurants during lunch hours when they often offer more affordable set menus. It's also a great idea to search for out-of-season specials at local restaurants if you're traveling at off-peak times.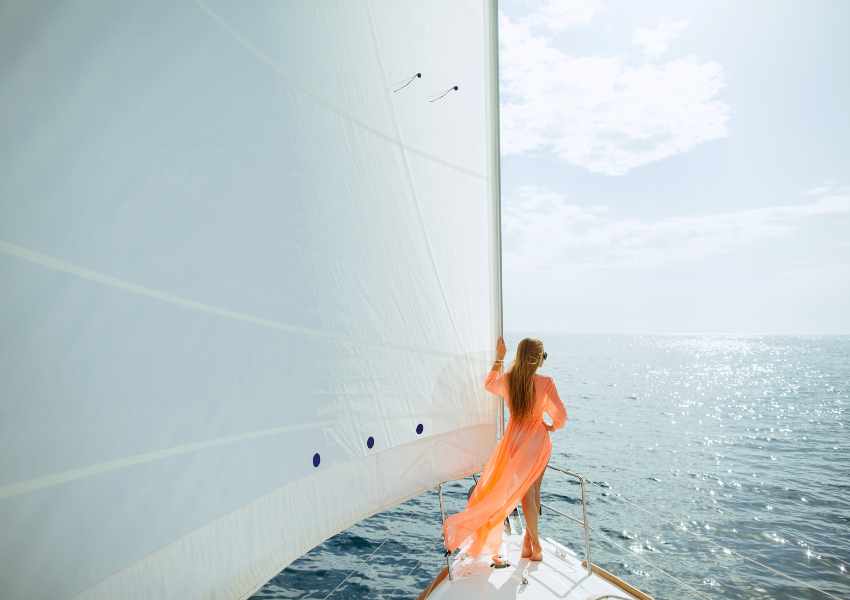 Know When To Save & When To Splurge
Part of having a luxury experience for less is knowing when to splash out and when to scrimp a bit.
The trick is to prioritize what's important to you and makes you feel pampered and to know how to maximize every opportunity to upgrade your experience while saving at the same time. Whether you're shopping for cheap flights, earning rewards for swiping a card, holidaying off season, or being smart about your accommodation options, every cost-saving effort helps.
Now you've got the hows and wheres of luxury travel on a budget covered, it's up to you to start planning. Before you know it, you'll be touching down in the destination of your dreams!