Santorini for Adults: The Ultimate Guide to the Greek Island
Santorini is arguably the most well-known Greek island. It attracts a large number of tourists, and was arguably made famous as a honeymoon destination by the 1982 film Summer Lovers.
Santorini is one of those places everyone gladly returns to time and time again. It's a gorgeous location to visit, with its hypnotic sunsets, volcanoes towering from the turquoise Aegean Sea, cave home accommodations, and, of course, the iconic (but equally beautiful) blue-domed churches amidst whitewashed stone buildings.
Whether you're looking to plan a Greek Island adventure, or simply want to know more about this Cycladic jewel, read our ultimate guide to Santorini to find out all you need to know.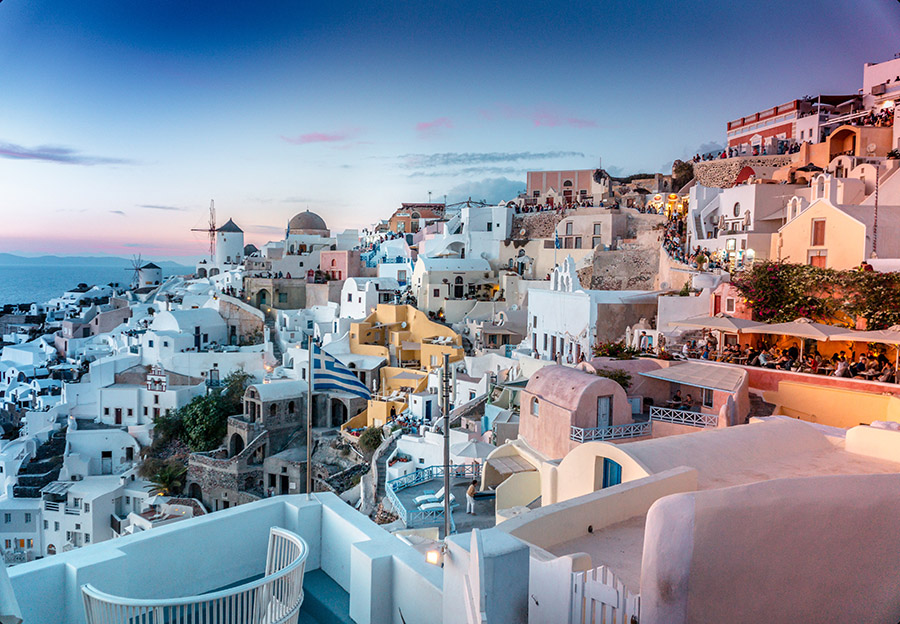 When is the Best Time to go to Santorini?
April to May and September to October are the best periods to visit Santorini. The weather will be cooler (not as hot during the day), and fewer people will be around during these months.
Top tip: The peak season runs from late June to early September, and accommodation pricing will reflect this. If you're travelling on a budget, consider visiting either side of the peak summer months.
Winter weather is not ideal (you won't be able to go for a quick Mediterranean beach dip), and many companies (tour operators, restaurants, and even some hotels/lodgings) will be closed for the season.
Santorini's Top Attractions
Whether you spend three days in Santorini relaxing on a beach like Pori Beach or are looking for a little more action, this tiny island will not disappoint. If all else fails, indulge in the local fare and eat feta and spanakopita to your heart's content – you'll be as happy as a clam when you leave.
Despite its diversity, Santorini is a small island, so you can see it all even if you only have a limited amount of time. Below are the best ideas for things to do in Santorini.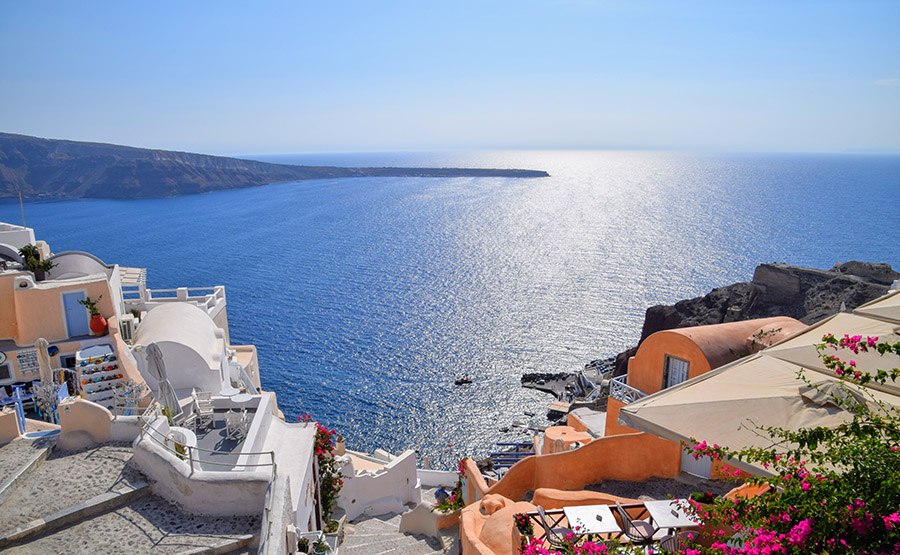 Around-the-Island ATV Adventure. Renting an ATV, dune buggy, scooter, or car for a whole day in Santorini is a great way to see the island. Plan out an itinerary featuring towns and villages you want to tick off, or go on a spontaneous day out and see where the roads take you!
The volcano is a must-see for anyone visiting the island. Santorini's notorious volcanic outburst back in the 17th century BCE was one of the most violent ever recorded. It shaped the landscape of the island as we know it today, and has to be explored up close and personal to get a true sense of its destructive beauty.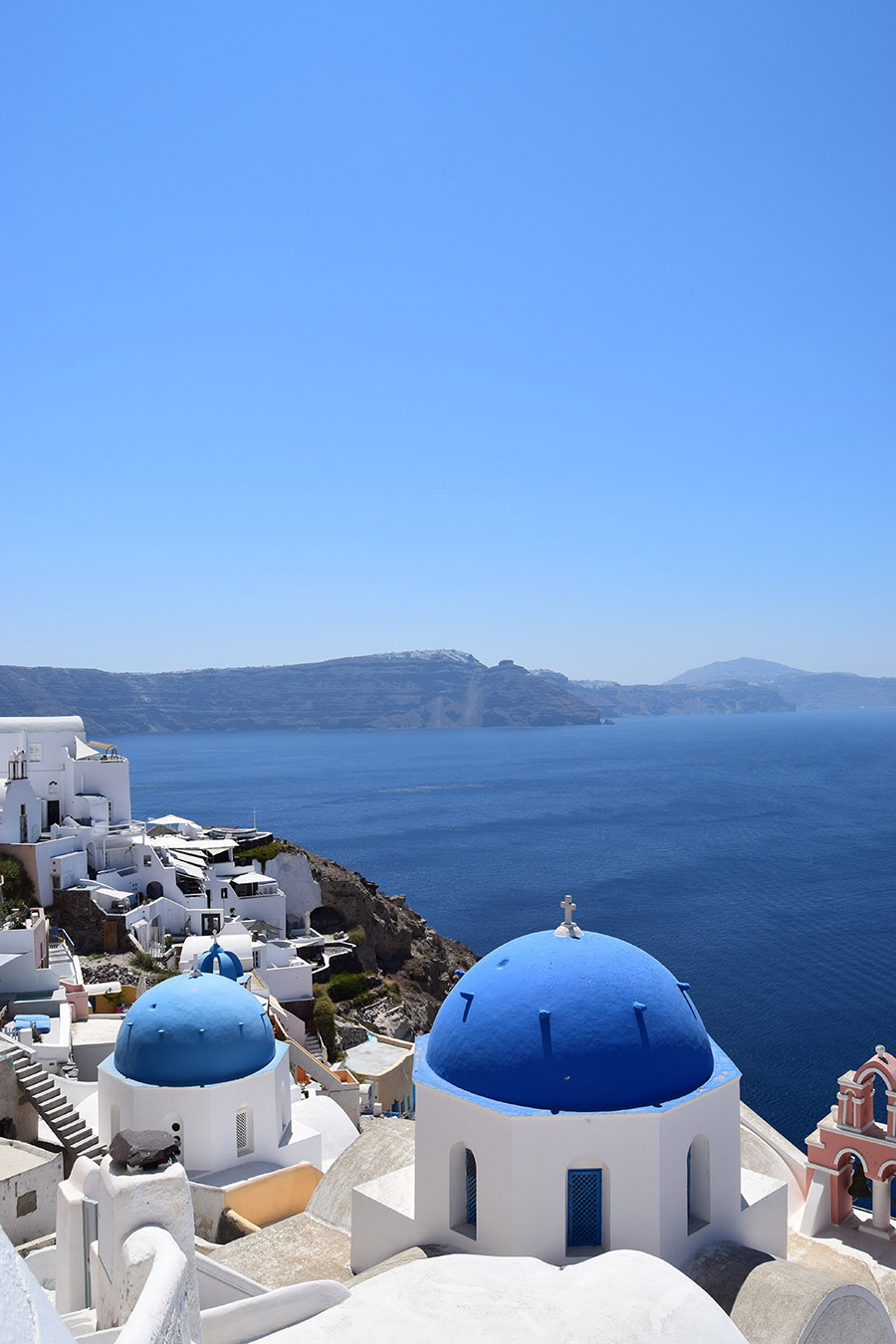 Pay a visit to Akrotiri. Akrotiri is a 3,500-year-old village on the main island of Santorini that was once one of the most important Minoan cities and ports. It was blanketed with volcanic ash following the eruption, earning it the nickname the "Greek Pompeii."
To this day, streets, buildings and stairwells are all in excellent condition. The excavation site is protected from the elements by a roofing structure, making it pleasant to visit in the summer.
Take a look around Red Beach. A vibrant red volcanic bluff on Red Beach divides the island from the brilliant blue Mediterranean Sea. Although some of the other beaches on Santorini are superior for swimming and sunbathing, Red Beach's natural beauty is well worth a quick visit.
Relax on the shores. Other Greek islands have beautiful white sand beaches, but Santorini does not. They're still a lot of fun, and throughout the summer, most beaches are busy. The most action is in Kamari and Perissa, which is unsurprising given how close the bars and restaurants are to the water.