6 Things to Do in Guanajuato That Will Get You Close to Nature
Before my last visit, the first images that popped to mind when I thought of Guanajuato State were those of colorful towns, the artworks of Diego Rivera, and the adventures of Don Quijote.
And while Guanajuato is definitely ALL THAT, I never would have expected to find such a huge array of natural activities in the state, especially considering its relatively small size!
My first trip to Guanajuato earlier this year was all about exploring its pueblos magicos, but this time around, when my friend Trisha proposed we head there together, I suggested focusing our efforts on exploring its outdoorsy side.
Whether you're looking for a comfortable staycation in the mountains or a full-blown adventure out in nature to test your hiking skills, here are all my findings on the best things to do in Guanajuato for outdoor lovers!
6 Things to Do in Guanajuato That Will Get You Close to Nature
1. Have a staycation at Casa Las Nubes
I have to go ahead and say this: I never would have expected to find views like these on this side of Mexico, but that's Guanajuato for ya: Never not surprising!
Hidden inside the Santa Rosa Sierra just 30 minutes away from Guanajuato City, Casa Las Nubes is a rental house in the middle of the mountains that provides the perfect spot to relax in nature for a day or two.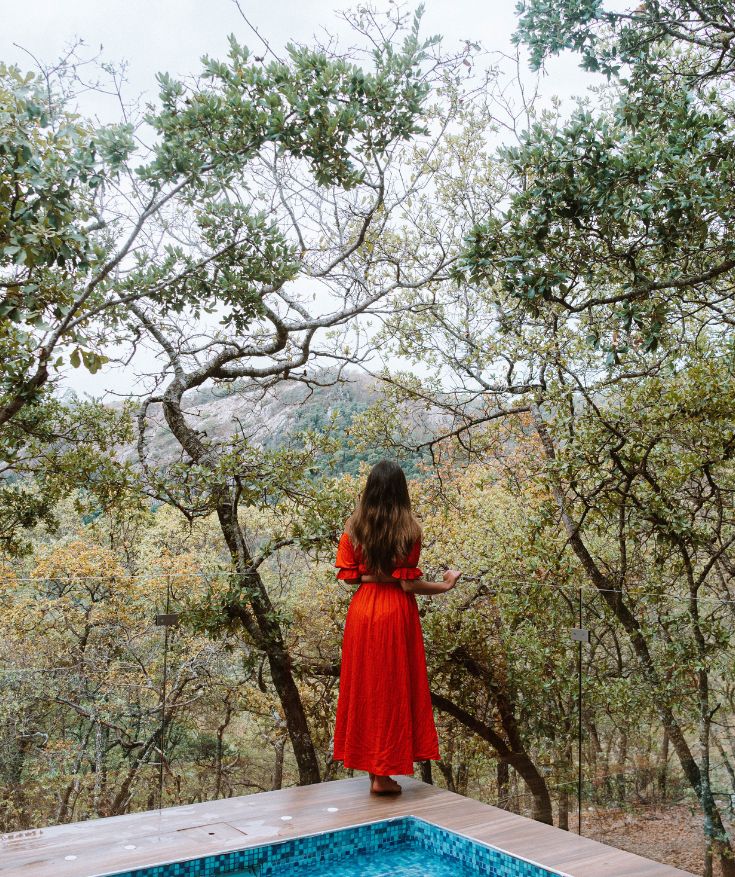 I loved everything about this place. It's one of those hotels where you wake up and the first thought that pops to mind is "I frigging love my life".
After two hardcore weeks of traveling pretty much non-stop, Casa Las Nubes was the last place we stayed at and it was the perfect way to wrap up a wonderful trip.
The views are insanely beautiful and everything about the house is simply perfect, especially its tiny heated pool (it actually gets pretty cold here due to the altitude) and the jacuzzi overlooking the forest – I must have spent at least half my time there!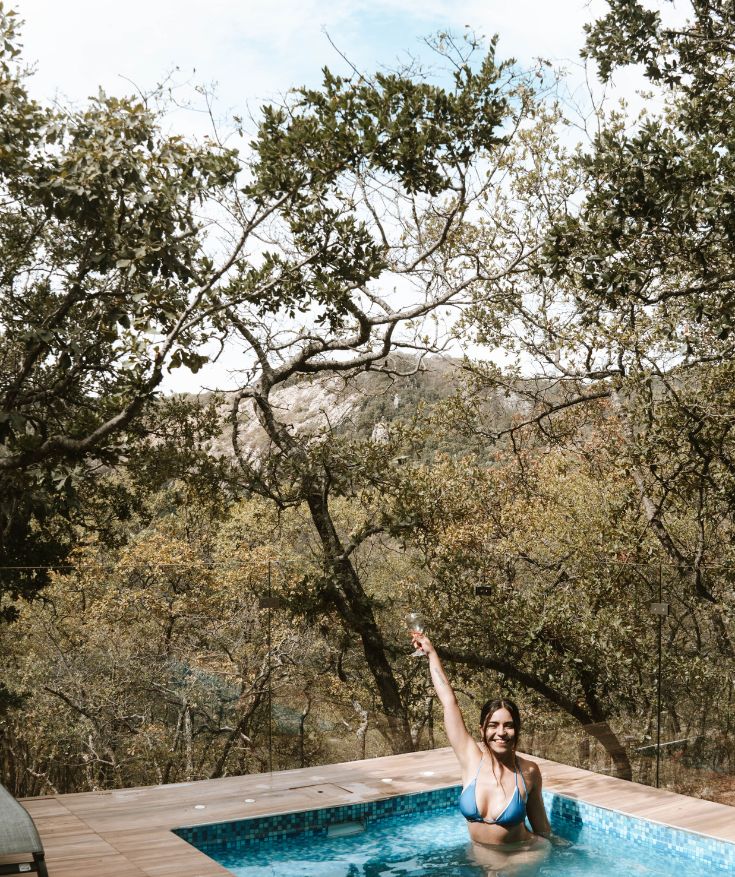 The area Casa Las Nubes stands on is pretty undeveloped, so the only thing you can do here is enjoy the views and sip as much wine as you possibly can (bonus points if it's Guanajuato wine!). This is one of the best things to do in Guanajuato for those keen to get in close contact with nature but don't necessarily want to do any hardcore activities.
If you do find yourself craving adventure, they do rent out 4x4s in case you want to explore further afield. For me, however, simply sitting down on the couch reading a book or enjoying the pool with the sounds of nature surrounding me was incredible enough!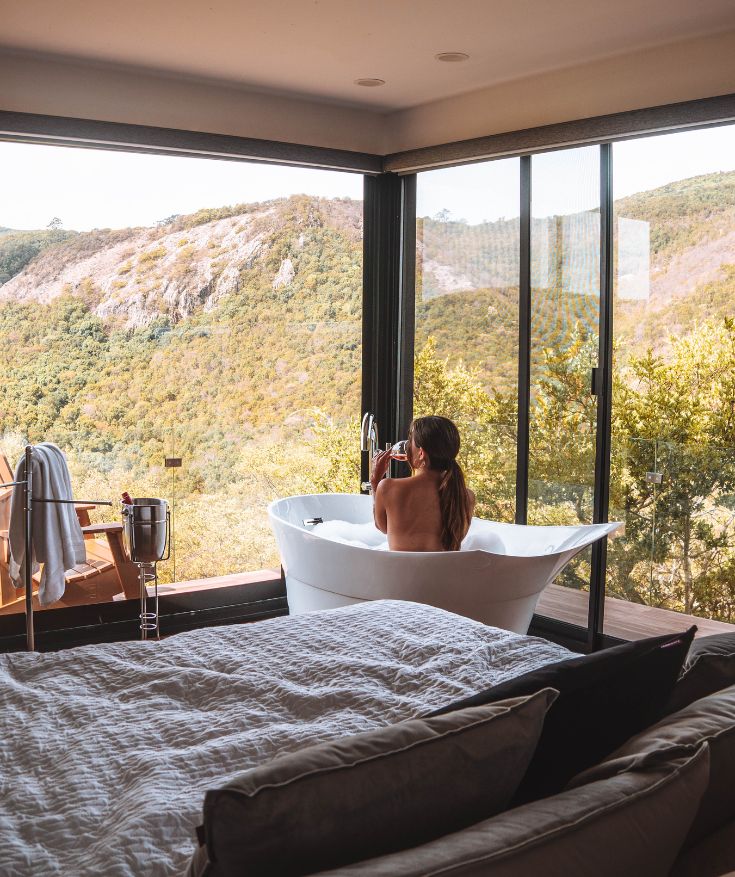 As a fun fact, Casa Las Nubes means "House of Clouds", and once you're here (especially during the mornings), you'll see exactly why that is!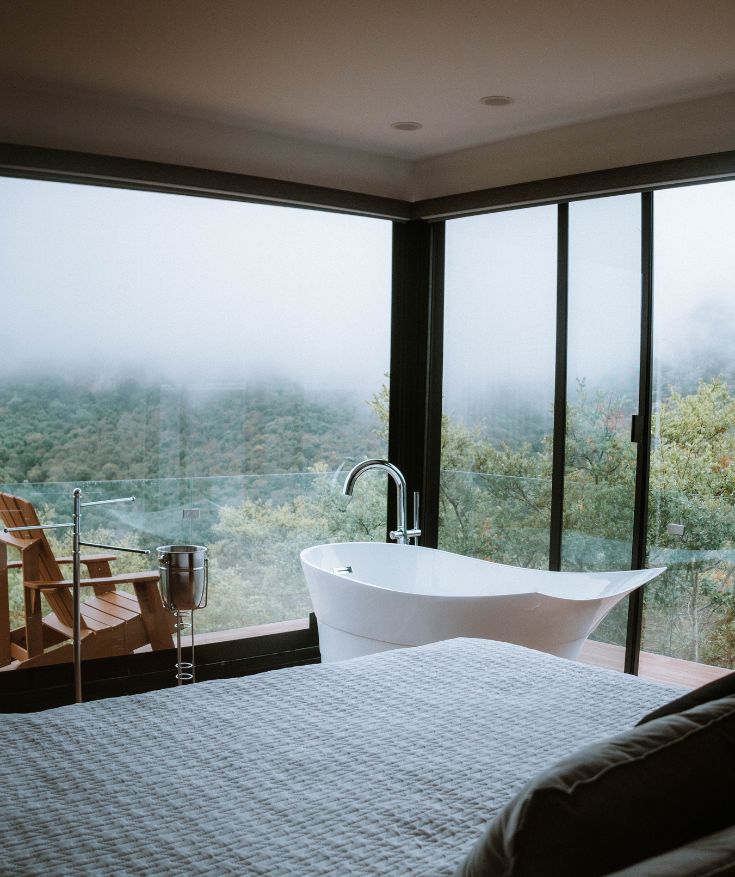 Make sure to bring your own food and drinks, as there isn't much around the area. They do provide a fully equipped kitchen as well as everything you need for a barbeque.
2. Cerro de la Bufa, Guanajuato
Located south of Guanajuato City, Cerro de la Bufa provides plenty of opportunities for an outdoorsy day without straying too far from the city.
"La Bufa" is a pretty quirky-looking rock formation, boasting walls as high as 100 meters where you can spend the day hiking, rock climbing, and even rappeling down if you're feeling brave!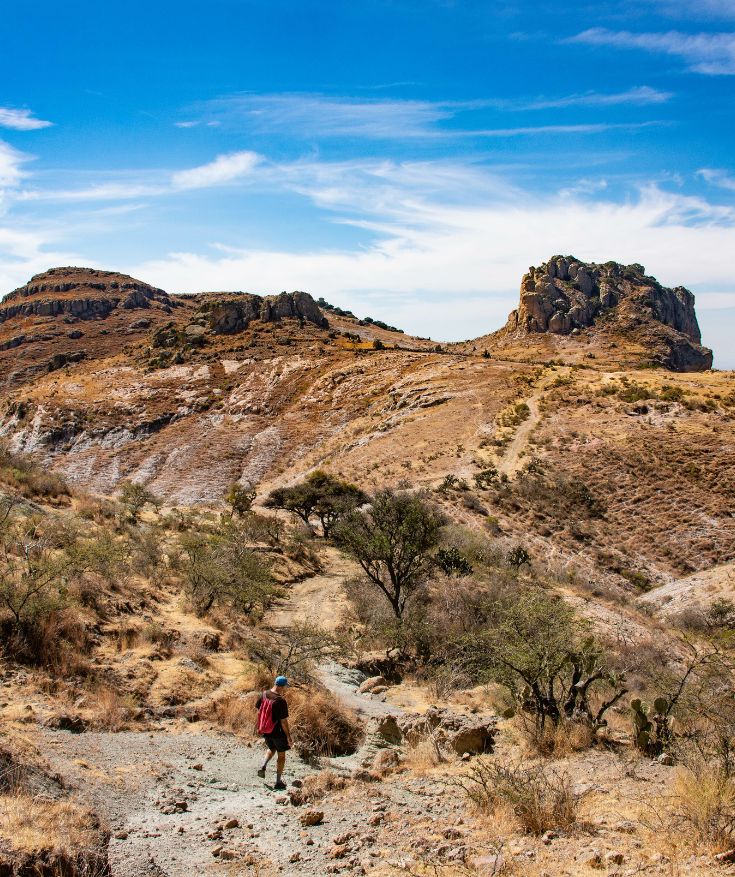 Hiking is a favorite activity here, especially for those keen to reach the top of La Bufa. The trail is 5 miles out and back with a pretty steep elevation, but I found the hike somewhat easy because you get plenty of opportunities to stop, admire the views along the way, and catch your breath.
Once at the top, you'll be treated to some of the most amazing views Guanajuato City has to offer (and that's quite a statement considering every single spot in the city is pure eye candy).
The trailhead to hike the Cerro is located almost inside the city right next to the ISSSTE Clinic Hospital of Guanajuato (see the exact location here). You can take an Uber here, but if you're feeling up for a walk, you can also get there by walking about 30 minutes uphill from downtown.
Aside from hiking, I also found Cerro de la Bufa a wonderful place to see interesting vegetation endemic to the region, including huizaches, biznagas, and laurel trees to name just a few!
Don't forget to get travel insurance for your trip! As always, I recommend Safety Wing for great prices and coverage abroad. It starts at only $45 USD per month and will have you covered with everything you may need during your trip! Check them out here.
3. Visit El Sabinal in Salvatierra
El Sabinal is a glorious eco park located just about 10 minutes away from Salvatierra, one of the pueblo magicos in Guanajuato.
Even though El Sabinal isn't exactly a hardcore destination for nature, it does make for a pretty perfect respite from the bustle of the city. This is a beautiful spot to go on a riverside walk amid twirling canopies of trees. There's also a small waterfall here with a natural pool underneath it where you can go for a swim!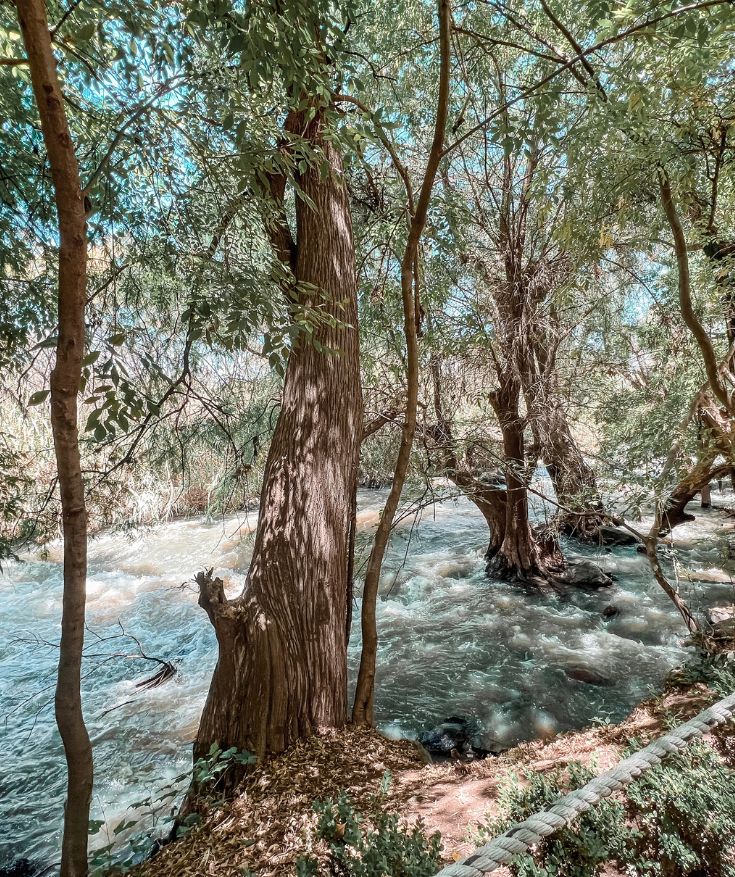 El Sabinal isn't really one of the touristy things to do in Guanajuato, making it also a perfect place to visit if you want to get to know a more local side of the state. During the weekdays, El Sabinal is pretty empty, but come Saturday, it begins bustling with Salvatierra locals who come here to host picnics.
As a tip, there is a small restaurant near the waterfall where you can grab lunch or drink a few micheladas. The restaurant is called El Bamboo and it's not very easy to notice because it looks like the entrance to a house, but once you walk up the stairs, you'll be treated to a great spot to sit by with views of the river keeping you company!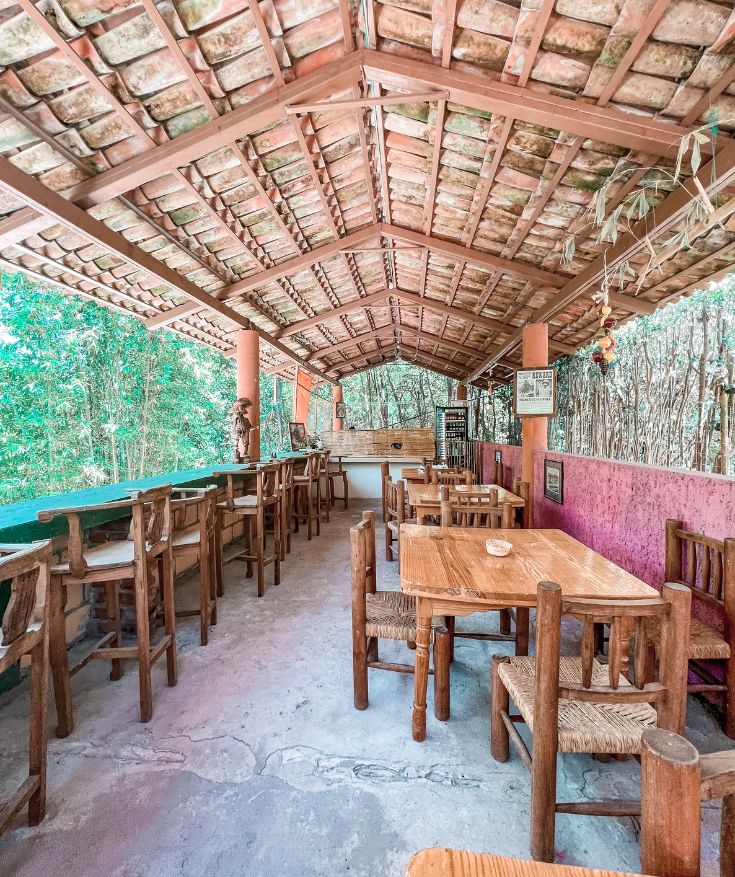 4. Sierra de Lobos
As far as the best things to do in Guanajuato for nature are, I would highly regard Sierra de Lobos as the best of them all, especially if you truly want to immerse yourself in the outdoors for a day or two.
Located in eastern Guanajuato and close to Leon and San Felipe, getting to this gem of a place is easy as pie. The area boasts mostly forests, making it a go-to for peaceful hikes. If you'd rather get your adrenaline pumping, though, you'll find plenty of activities on the menu, including mountain biking, rock climbing, and rappelling.
Moreover, if you're into bird-watching and wildlife, you'll pretty much find yourself in heaven at Sierra de Lobos. The forest is home to 181 bird species of birds and over 70 different species of animals. Coyotes, white-tailed dear, wildcats, owls, and falcons are just a few of the creatures you can find roaming about!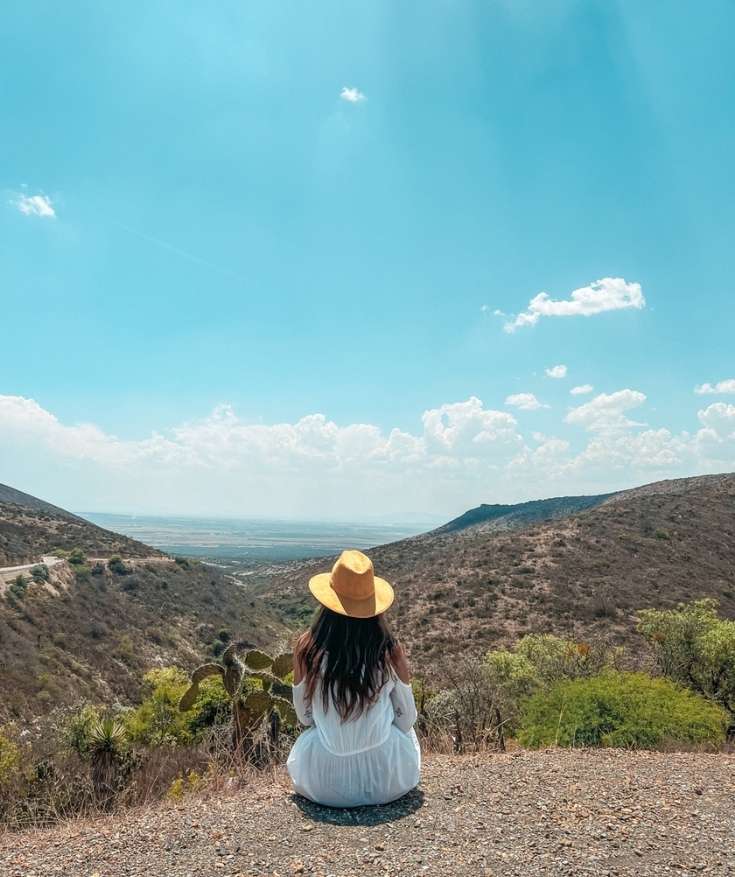 As if that weren't enough to convince you to visit this wonderful place, Sierra de Lobos is also home to one of Guanajuato's most incredible natural sights: Los Panales. Here, you'll find a series of quirky-looking monoliths spread over 10 kilometers that resemble honeycombs ("panales" in English).
YOU MAY ALSO LIKE:
5. See the wine country
Okay, I know vineyards aren't exactly an adventure out in nature. However, I highly consider exploring the wine country one of the best things to do in Guanajuato and it's sort of my mission right now to convince everyone to visit it, so I had to include it on this guide (plus, grapes come from nature, after all!)
Ever since the Spanish colonization, Guanajuato has had a pretty long-winded love affair with viticulture, but due to pretty violent constraints from the monarchy, wine in Guanajuato didn't really become a thing until very recently.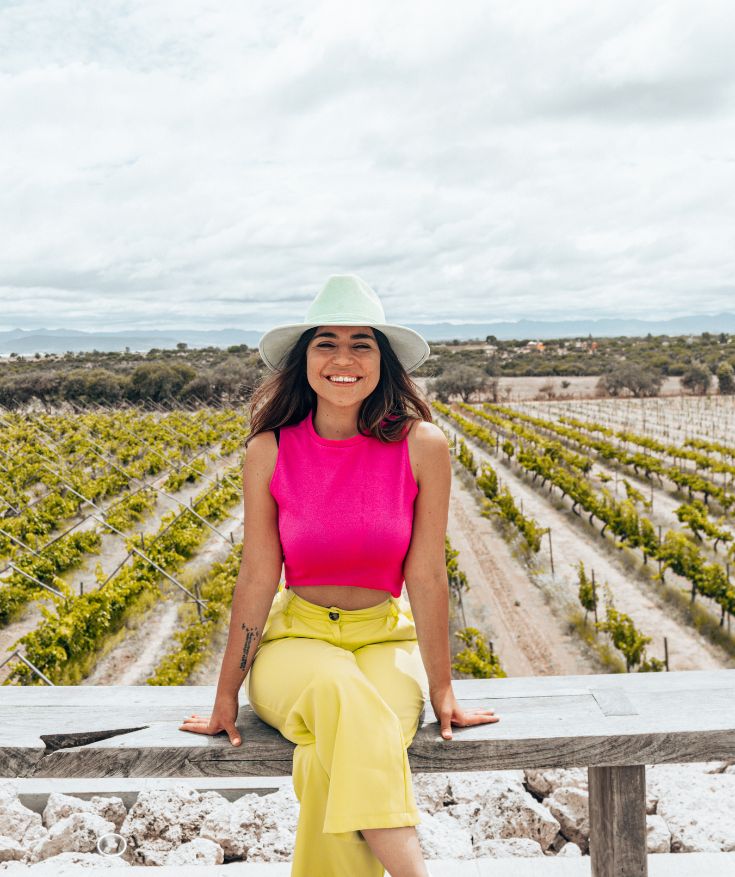 Over the past few decades, dozens of vineyards have popped up all over Guanajuato, especially near San Miguel de Allende and Dolores Hidalgo. A few of my favorite wineries include Cuna de Tierra (the oldest vineyard in Guanajuato), San Lucas, Tierra de Luz, and Bodega Dos Buhos. These are all located on the usual Guanajuato wine route between Dolores Hidalgo and San Miguel, which makes making a day hopping from tasting to tasting a pretty fun outing.
However, I also wanted to take the chance here to promote a few of the lesser-known vineyards in Guanajuato. If you go a bit west, you'll find plenty more! My absolute favorite one is Pajaro Azul near San Felipe (you can combine a visit to this winery with your trip to Sierra de Lobos) and Viñedo el Lobo further south.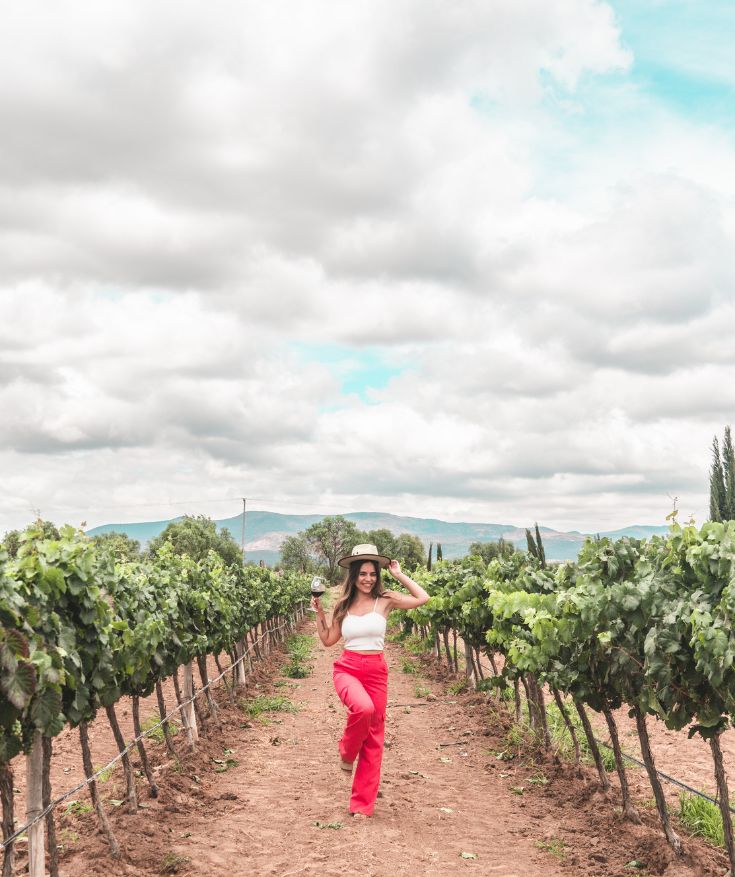 If you really want to delve into nature, visit Octagono inside Vergel de la Sierra in the heart of Sierra de Lobos. This winery's mission is to produce ancestral wine with minimal intervention to the terrain around it. They don't use oak barrels to vinify but clay vessels instead following Georgian techniques.
6. Explore the volcanic craters and lakes in Valle de Santiago
South of Guanajuato City and spread all over the Valle de Santiago region, you'll find 7 volcanic craters that, put together, are referred to as "Las Luminarias".
Yep, I would have never guessed it, but Guanajuato was once a prime spot for volcanic activity! Even though the craters are dormant, the landscape they created looks pretty much out of this world. During your visit, you'll find yourself in a world of craters, some of which are empty while others are filled with water.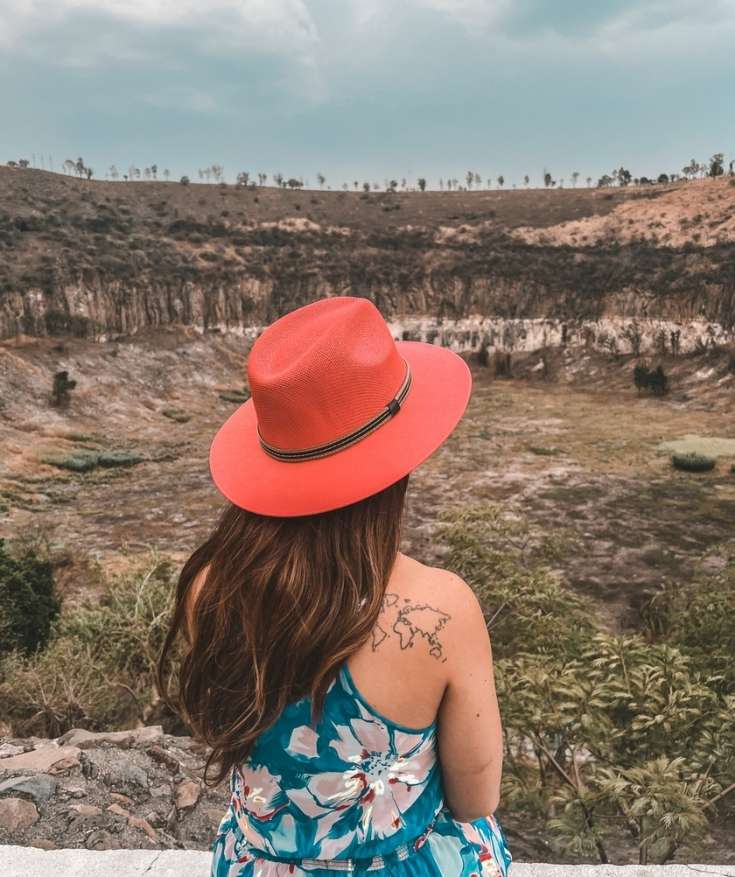 While each and every crater is gorgeous, the most popular one to visit for surreal landscapes is the Rincon de Paraguero, which you can visit on a guided tour that involves crossing a 500-meter-long tunnel. If you have time, though, I recommend booking a horseback riding tour to see them all and camping in the area. Stargazing here is an absolute treat!
Aside from the surreal landscapes of Las Luminarias, the entire area around them is said to contain healing properties. Las Luminarias are also the source of plenty of legends and myths, with the most popular one being that the craters were assembled exactly like the Ursa Major constellation. UFO sightings have also been reported!
Pin this guide to the best things to do in Guanajuato for later!
Disclaimer: This post was sponsored by the Guanajuato Tourism Board. All opinions and experiences reflected on this post, however, remain my own.