Destinations in Guanajuato to Visit Besides San Miguel De Allende
I grew up in Mexico City and the many destinations in Guanajuato weren't really on my radar for the longest time. Aside from San Miguel de Allende and Leon's Annual Balloon Festival, there was very little I knew about the state.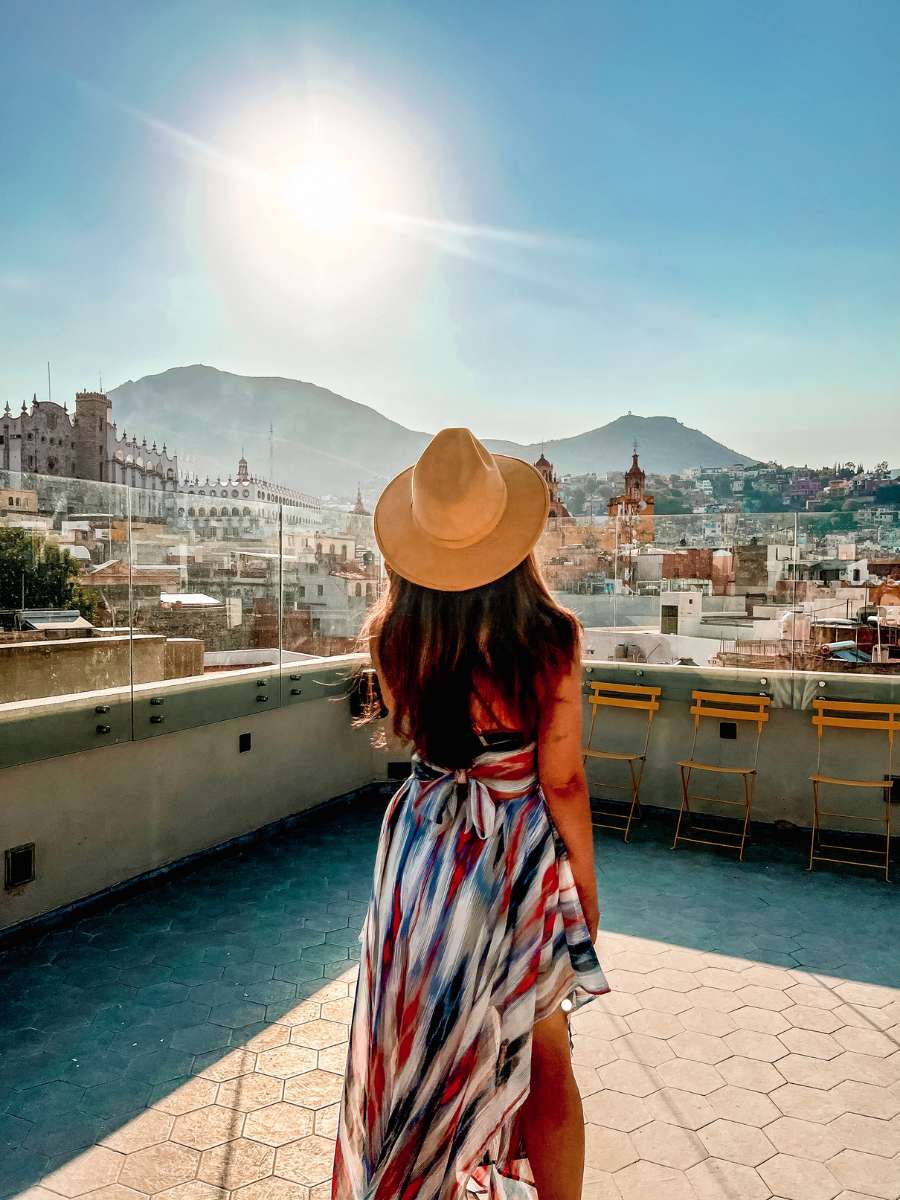 When I moved back to live in Mexico City permanently, I made it my mission to explore as much of it around it as I possibly could.
Even though Guanajuato is actually located several hours north of the city it still makes for an easy day trip or even weekend getaway thanks to the fact that there are plenty of bus routes available.
Instead of visiting San Miguel de Allende, which I already know like the back of my hand, I decided to focus on a few lesser-visited destinations in Guanajuato. I had no idea Guanajuato had so much to offer in terms of culture, nature, architecture, and even wine-making.
What are the best places to visit in Guanajuato?
San Miguel de Allende and Guanajuato City are still the most popular places to visit in the state of Guanajuato.
These two cities are known to be safe for tourists, and many expats from the US and Canada live here. These are the most colorful cities in Mexico and it has a unique charm that people are drawn to it.
However, I'd like to introduce you to other destinations in Guanajuato just in case you want to discover new places. Guanajuato is a beautiful state so go beyond exploring San Miguel de Allende!
Which destinations in Guanajuato are safe?
The safest destinations in Guanajuato are again, San Miguel de Allende and Guanajuato City.
Dolores Hidalgo (the wine country of Guanajuato state) is also safe. This state has the highest crime rate in Mexico but these are places to visit in Guanajuato that are super safe. I will share my personal experiences in this post!
Destinations in Guanajuato aside from San Miguel De Allende
Mineral De Pozos
Mineral de Pozos, commonly called just "Pozos" by Guanajuato locals, was once a thriving mining town during the 19th and 20th centuries.
After conflicts arose during the Mexican revolution and a pretty hefty decline in resources, the once-bustling town was abandoned, leaving it with just a couple hundred residents by the time the 70s arrived.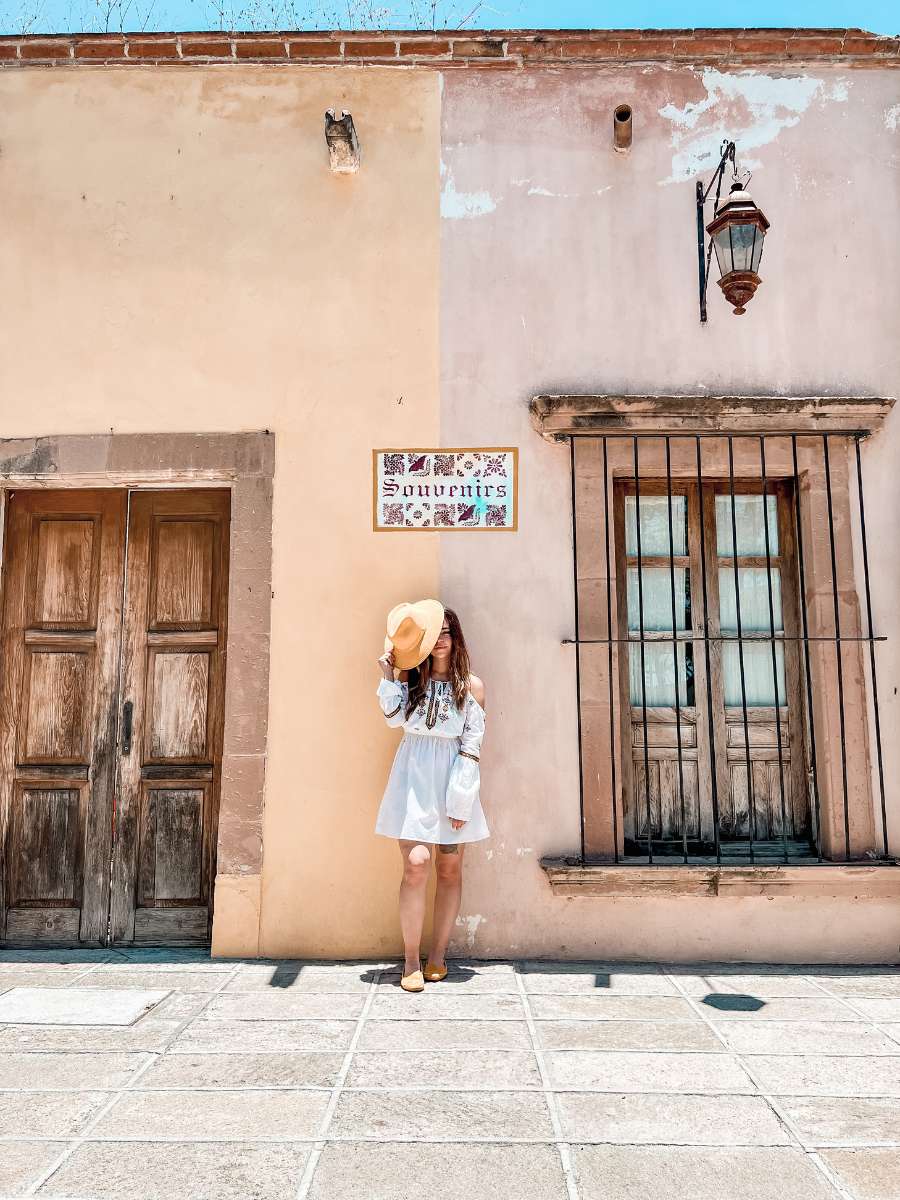 Even though Mineral de Pozos will likely never get back its original boom, today, it's one of the best destinations to visit in Guanajuato, especially if ghost towns are your thing!
During the weekends and summers mostly, visitors flock to the town in order to check out its abandoned buildings and mine ruins. The town definitely bursts to life during these times, but the rest of the weekdays still feel pretty deserted!
Walking amid the cobblestone streets of Pozos is pure eye candy and a photographer's dream, but the main reason people visit is to check out the mine ruins located on the outskirts of town.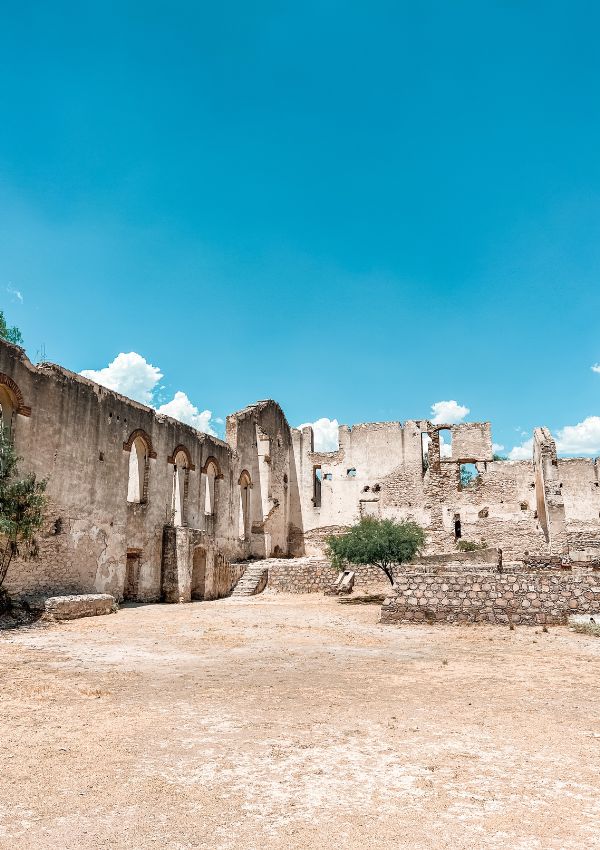 A few of the most popular mine ruins and haciendas include Santa Brigada, which is made up of three gigantic furnaces that are the icon of Pozos and Cinco Señores. I visited Cinco Señores on a weekday and even though it's one of the most popular ones, it was completely empty!
Another highlight of Mineral de Pozos is visiting the town's famous lavender field inside Rancho de las Barrancas. Even though it's pretty small, you can learn a lot about lavender and the importance it has on Guanajuato as a whole.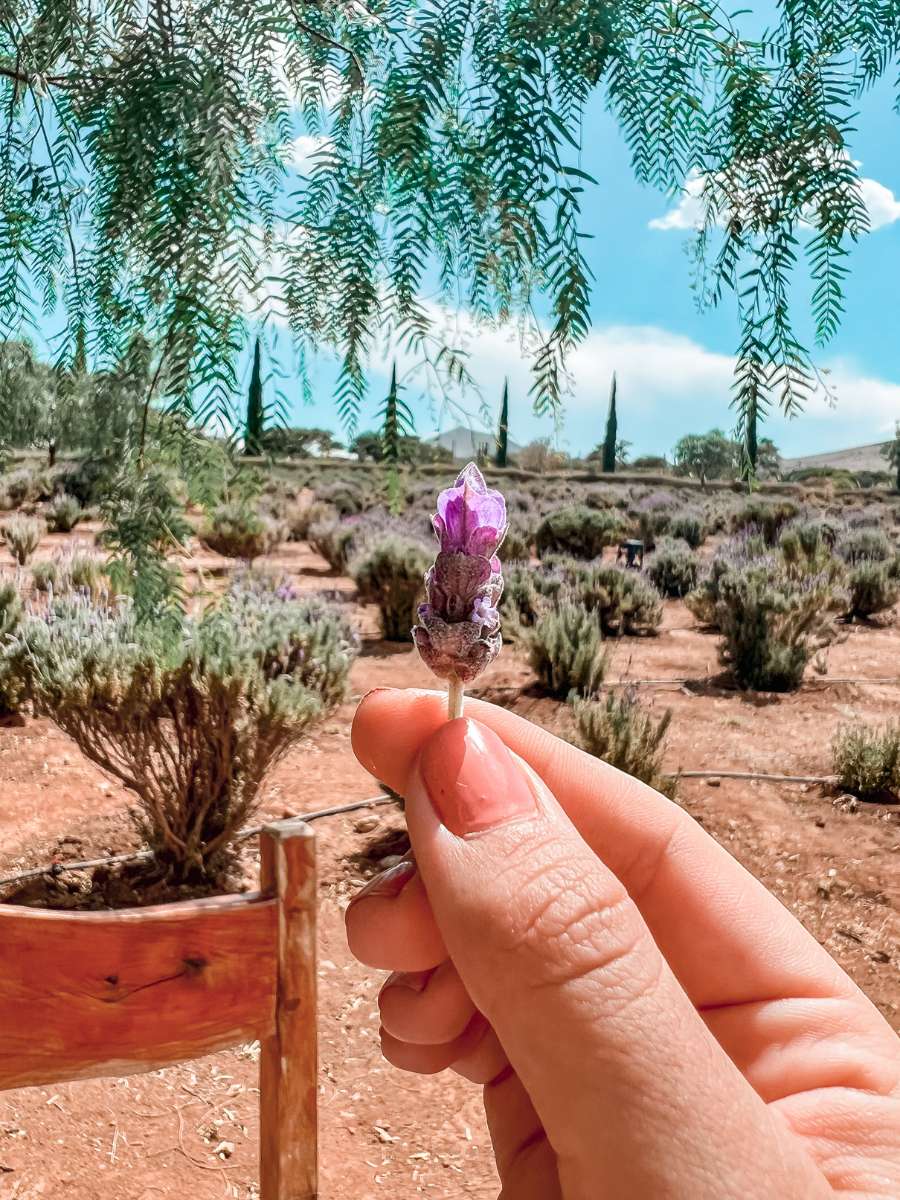 There is also a restaurant inside the rancho, where you can try unique goodies like hamburgers made out of lavender bread, cookies, and lavender-based beer!
Yuriria
Yuriria is a pueblo mágico located in the southern part of Guanajuato that is a must on your itinerary if you love nature and architecture.
The small town is towered by a convent that looks more like a medieval castle, while the rest of the place is dotted with colorful colonial buildings and structures.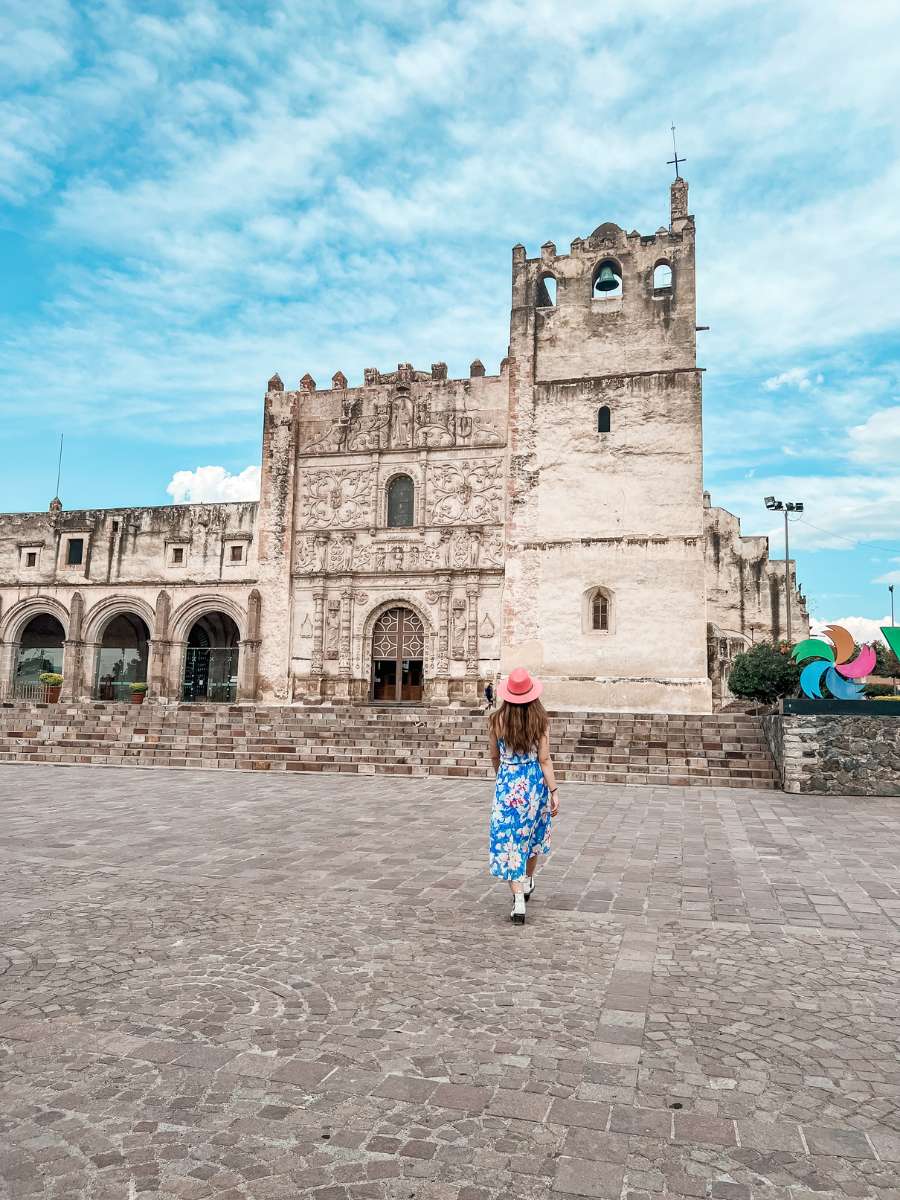 Aside from the beautiful buildings you'll get to see all over, the reason people visit Yuriria is to get the chance to see the town's lake and a volcanic crater, both of which are located inside the town!
During the weekends, the lake is a great place to go boating, fishing, and bird-watching. There's also a lively restaurant called Centro Gastro Artesanal, where you can grab a drink and a bite with beautiful views of the lagoon.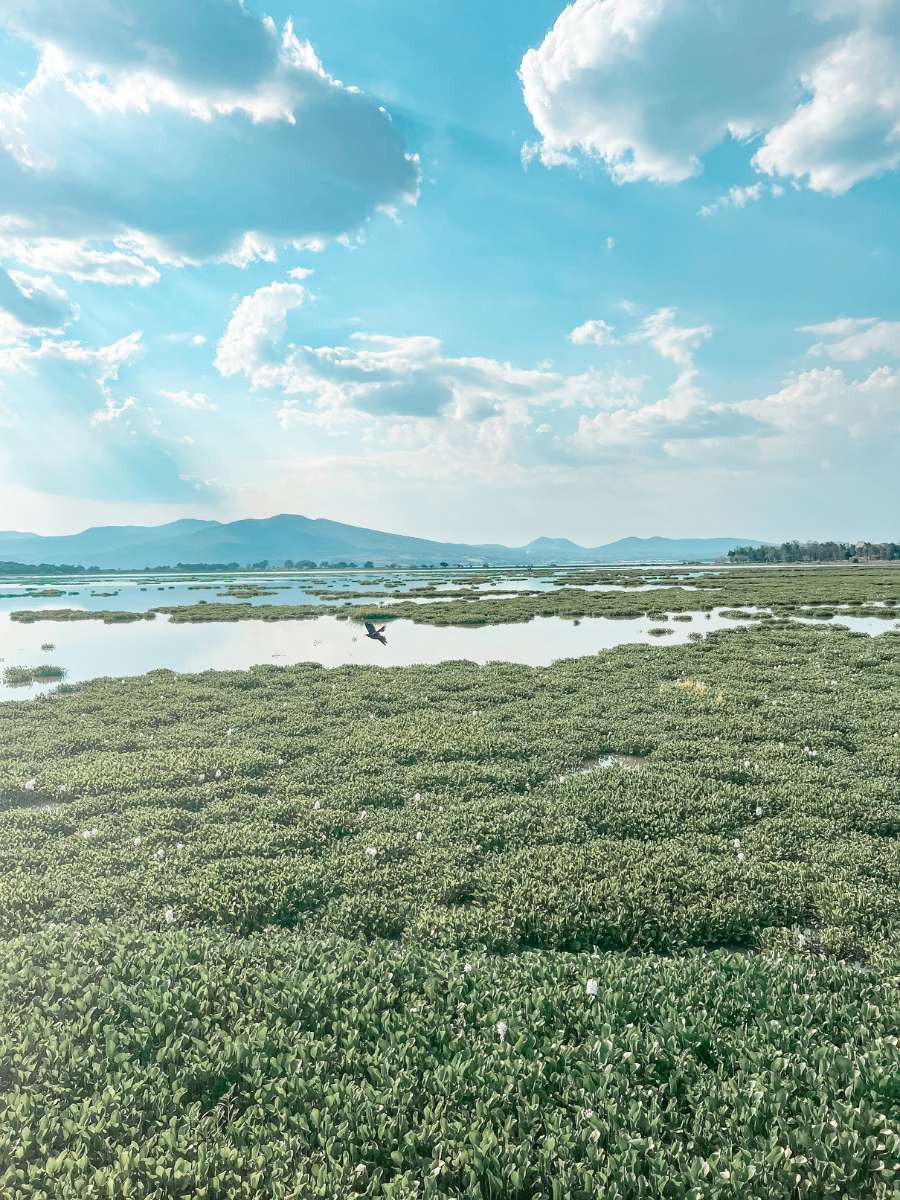 From the lake, you can walk for about half an hour or take a taxi to La Joya, a volcanic crater where you can kayak, bike, hike, and even explore a cave.
YOU MAY ALSO LIKE:
Dolores Hidalgo
Dolores Hidalgo is actually one of the most important destinations in Guanajuato and entire Mexico.
It was here that people were called to pick up arms and fight against Spain to achieve independence in 1810. In a way, we could say Dolores is the cradle of Mexico as we know it, and it's all thanks to the priest-turned-revolutionary-leader, Miguel Hidalgo, who stood at the church in order to unite the people.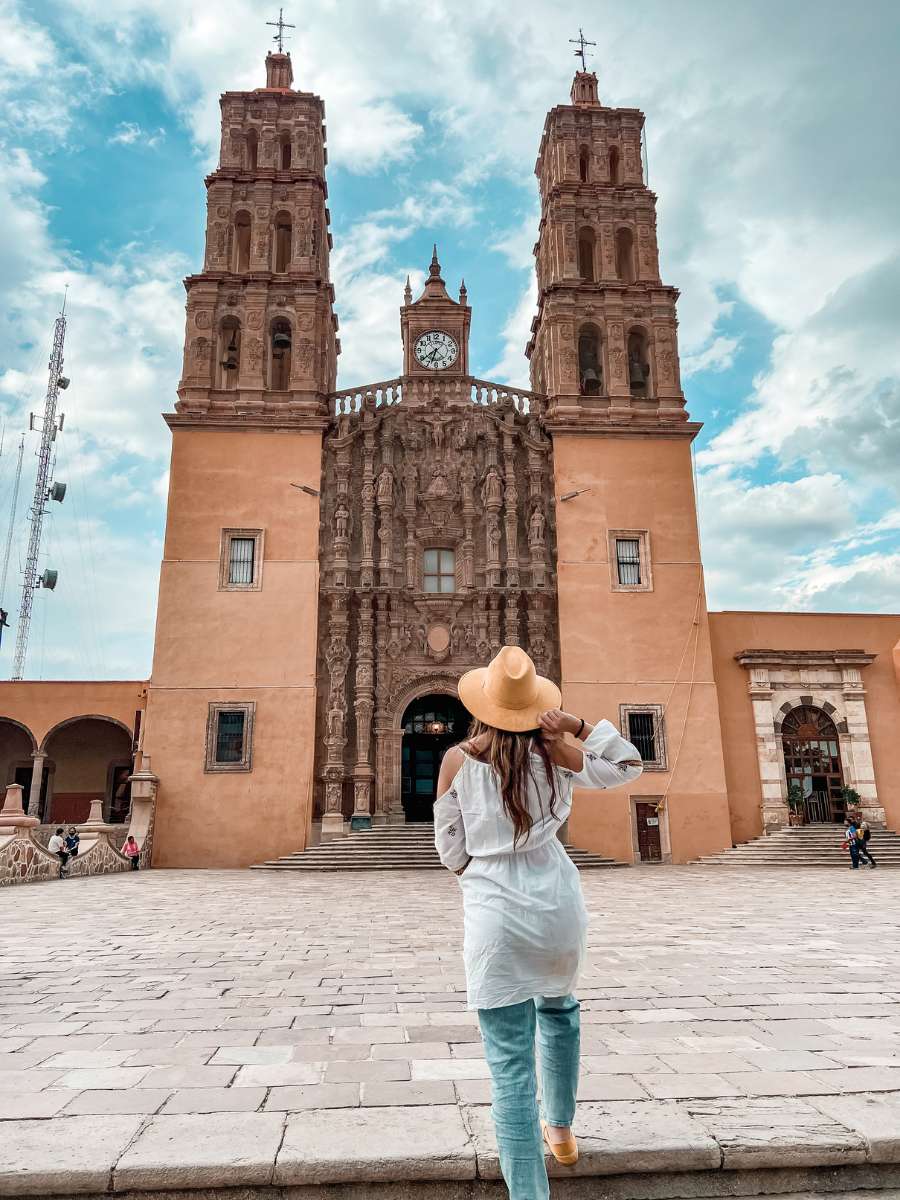 During your visit to Dolores Hidalgo, you can walk through the town's quaint streets that still hold a very old-world charm to them.
The Parroquia de Nuestra Señora de Dolores towers over the main plaza – it was here where Miguel Hidalgo rang the bell to call the country to start the battle against the Spaniards!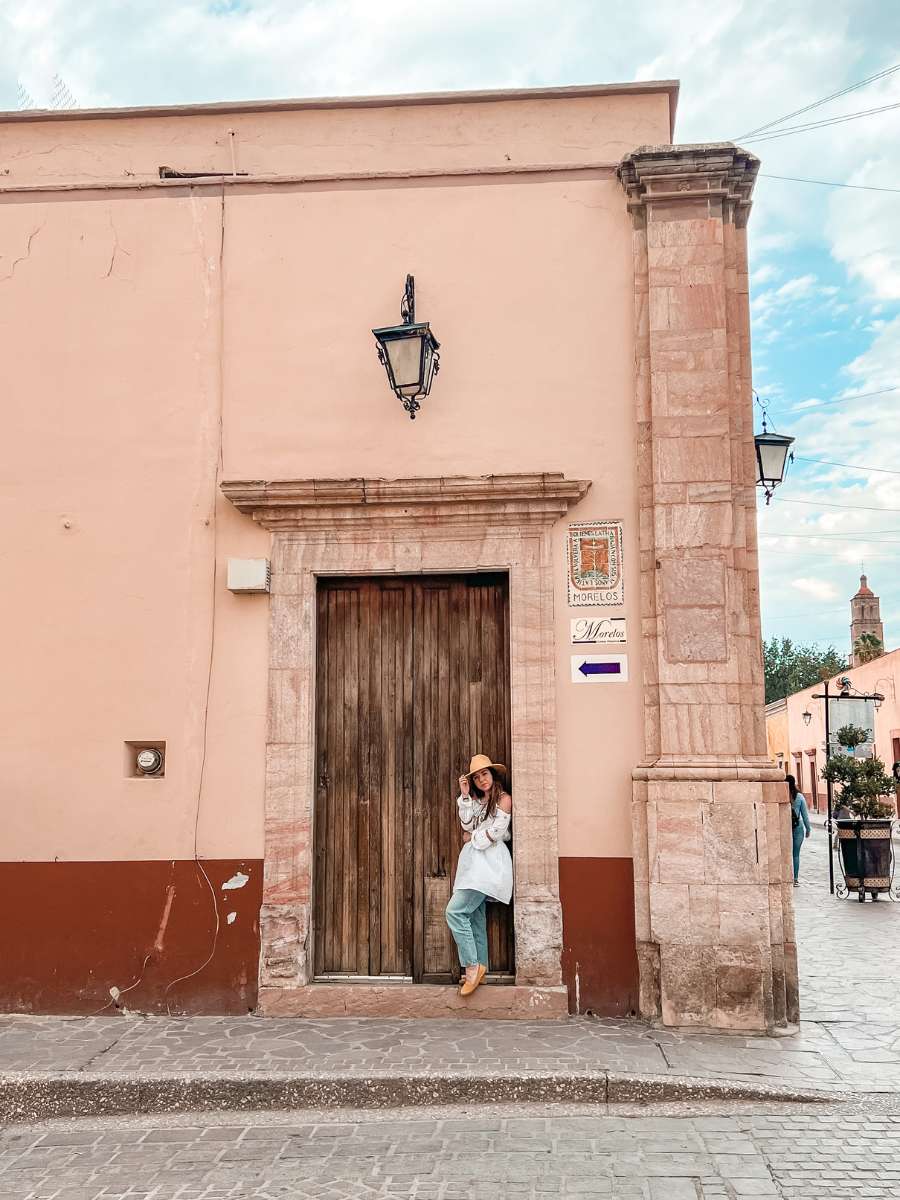 Another highlight of Dolores Hidalgo is that it is the starting point of Guanajuato's Wine Route. One of the most popular vineyards to visit on the town's outskirts is Cuna de Tierra.
Here, you can explore the humongous estate and observe the wine-making process as well as have a wine-tasting session paired with a culinary tasting.
Salvatierra
Last but not least is Salvatierra, a small pueblo magico close to Yuriria. I was hesitant to go here because I'd heard bad things about the town being somewhat dangerous, but I felt very safe during my visit.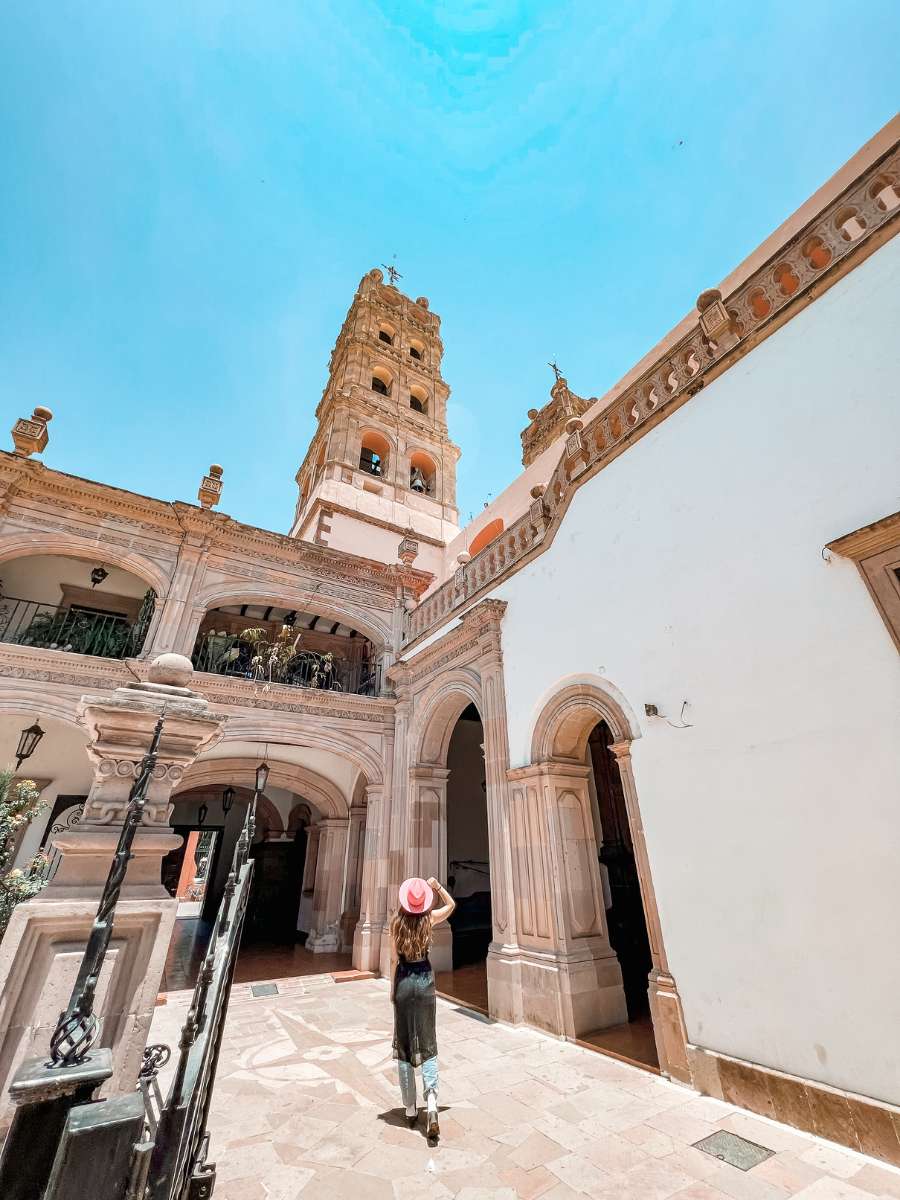 The town itself didn't feel like anything special in my opinion, but it does have some beautiful religious buildings and old haciendas all over, which are a treat to observe.
The highlight for me in Salvatierra was El Sabinal, a small eco park about 10 minutes away from downtown. Here, you'll find a gushing river and a waterfall, both of which are super refreshing to stroll along!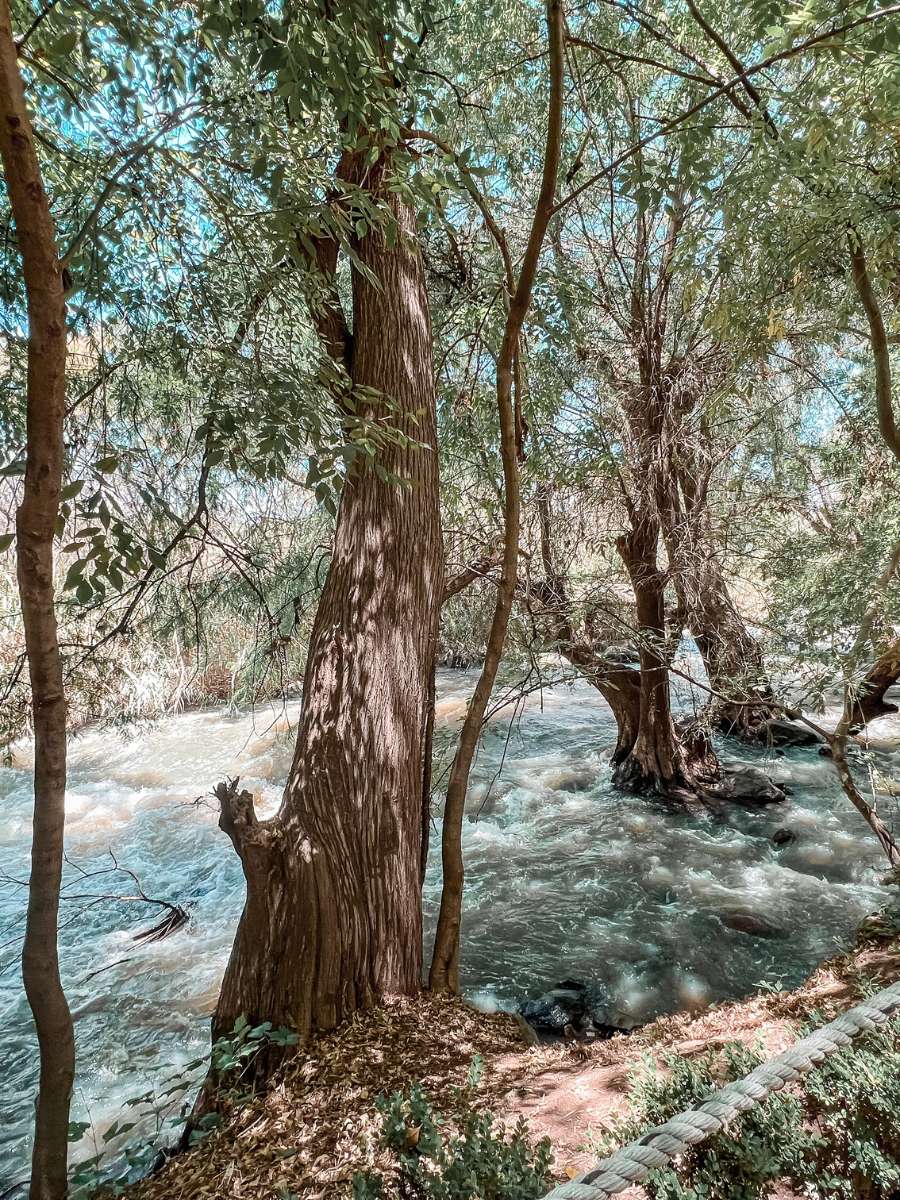 I visited on a Wednesday morning so El Sabinal was pretty empty, but I heard it can get somewhat crowded during the weekends with Salvatierra locals who come here to escape the heat of the main town.
San Felipe
At first glance, San Felipe looks like any small town in central Mexico, but after visiting, I highly regard the region as one of the most incredible places Guanajuato has to offer.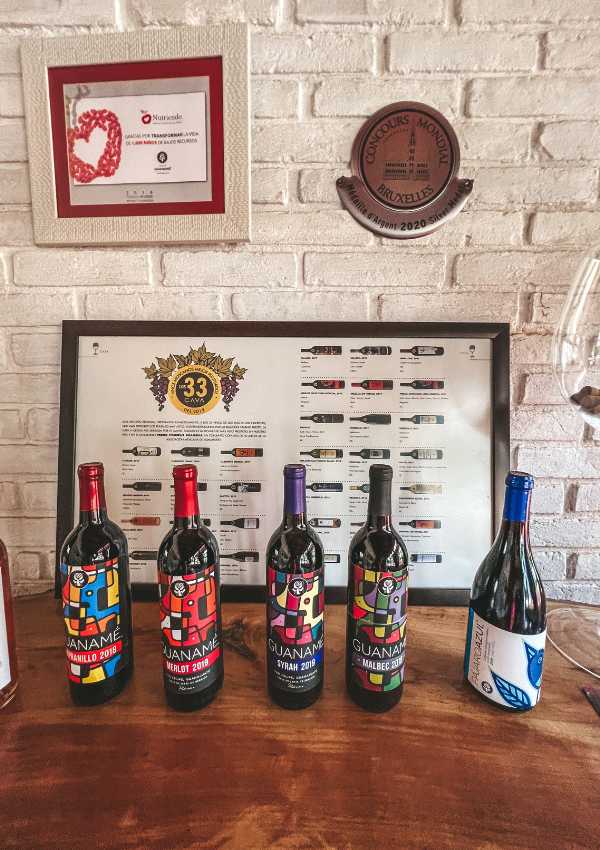 All around it, you'll find a plethora of activities, some of which I highly consider the best things to do in Guanajuato for those who prefer discovering local spots.
Think vineyards, actual castles, food as local as it can get, and cheese farms. I absolutely loved how natural and family-owned everything around San Felipe is – it's almost like taking a step back in time when mass production was not a thing yet.
There are also several cheese farms and mezcalerias scattered around San Felipe – this was very surprising to me because I always thought Oaxaca was where all mezcal was made!
As if that weren't enough, San Felipe is the gateway to a much lesser-visited part of Sierra de Lobos.
If you want to get lost in nature for a while, hiking, and camping are king here and the landscapes you'll get to see are simply incredible. Make sure not to miss out on checking out Las Musas and Los Panales within the sierra!
Jarral De Berrios
Not far from downtown San Felipe, you'll find a wondrous ex-hacienda sitting right in the center of Jaral de Berrios, a tiny town once ruled by a monarch family.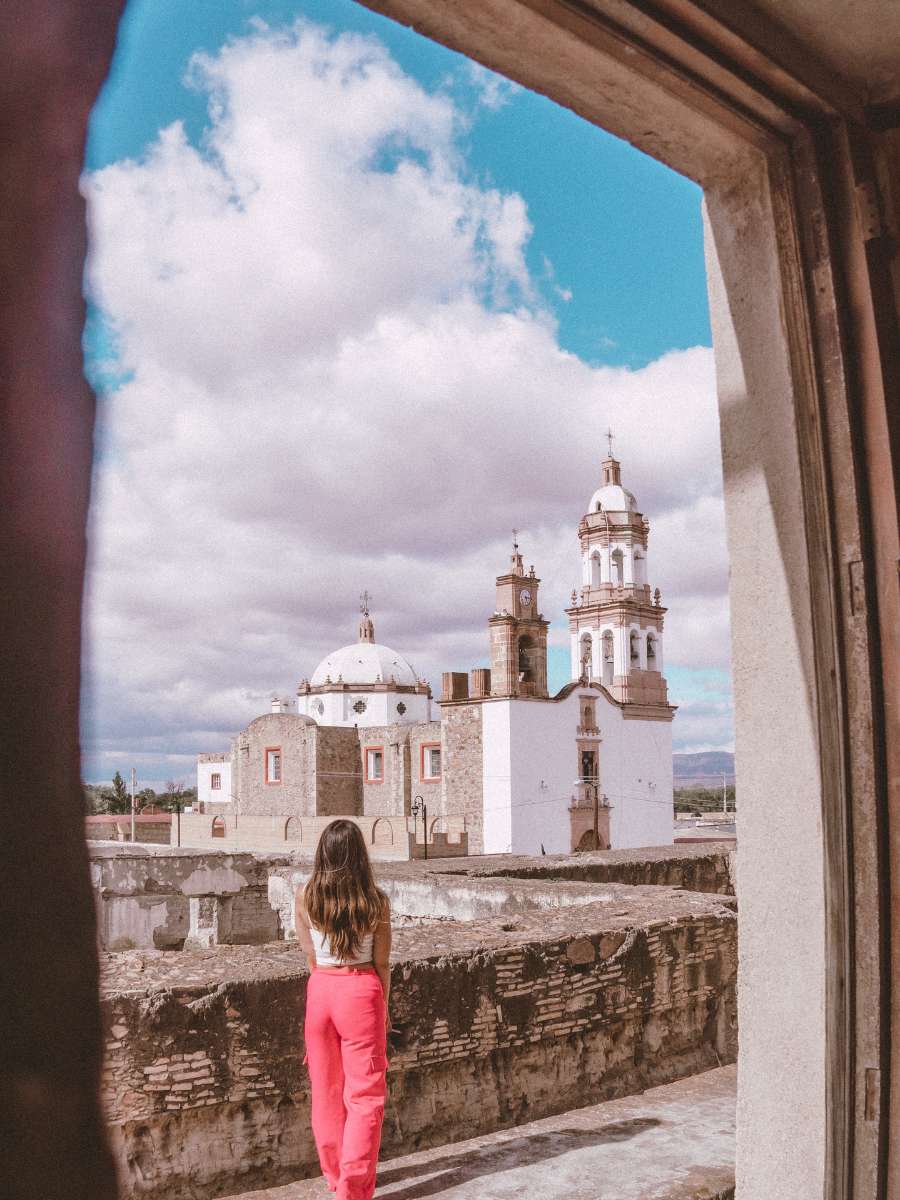 Even though the Berrios family owned dozens of estates all over Mexico, the one sitting at Jaral de Berrios was their most impressive. The hacienda was incredibly important for the town back in the day, with mezcal and gun powder being two of its primary productions.
Today, the San Diego de Jaral de Berrio Hacienda is pretty much left in ruins, but it still managed to retain enough for you to walk through it and glimpse back in time to when the place was alive and thriving.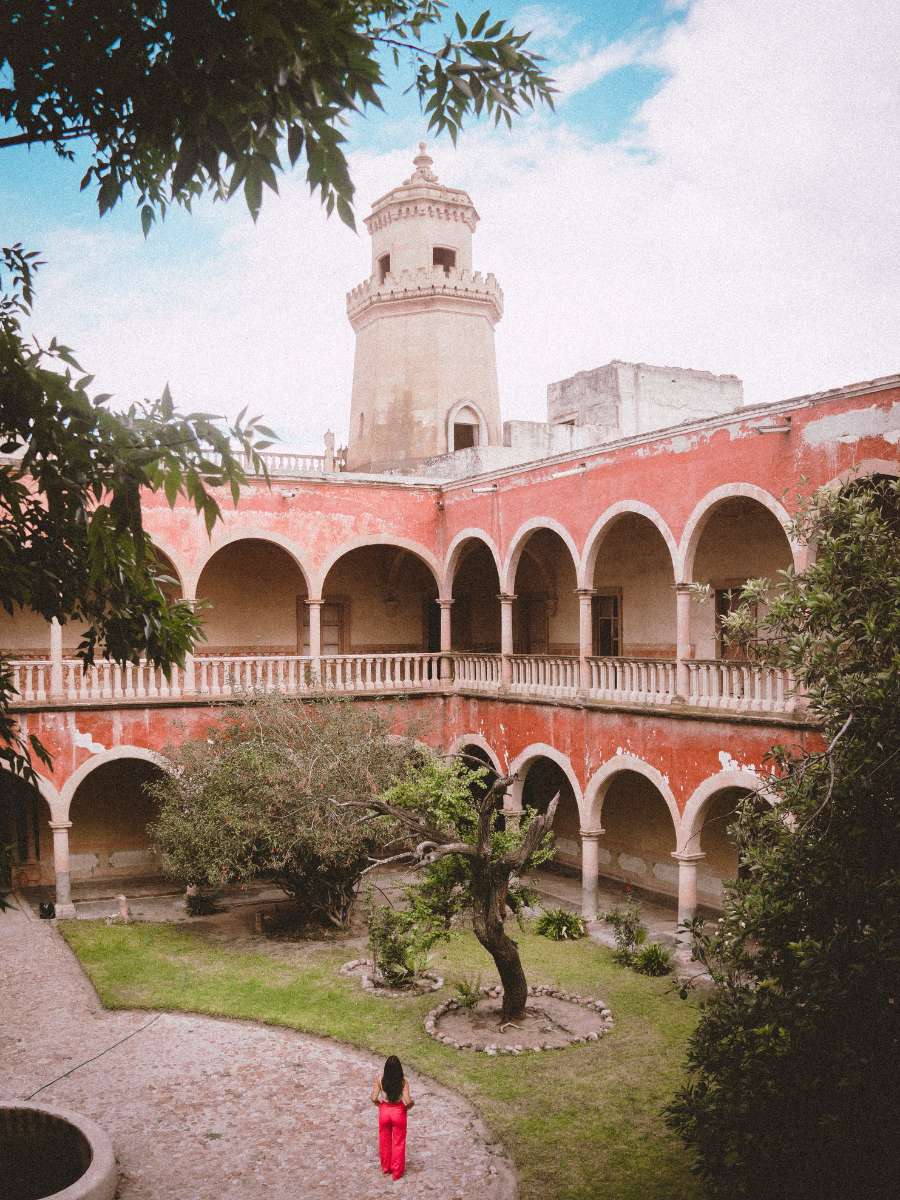 You can still appreciate some of the upholstery on the walls, as well as paintings and symbology plastered all over the building.
Ex-haciendas and abandoned buildings never come without their share of ghost stories, of course, and this one is no exception. There are plenty of legends about the hacienda, with plenty of people (including those in charge of restoring it) claiming to have seen ghosts within the premises.
Casa Las Nubes
Tucked away inside the Santa Rosa Sierra, Casa Las Nubes is Guanajuato's newest Airbnb for those looking to have a staycation away from everything.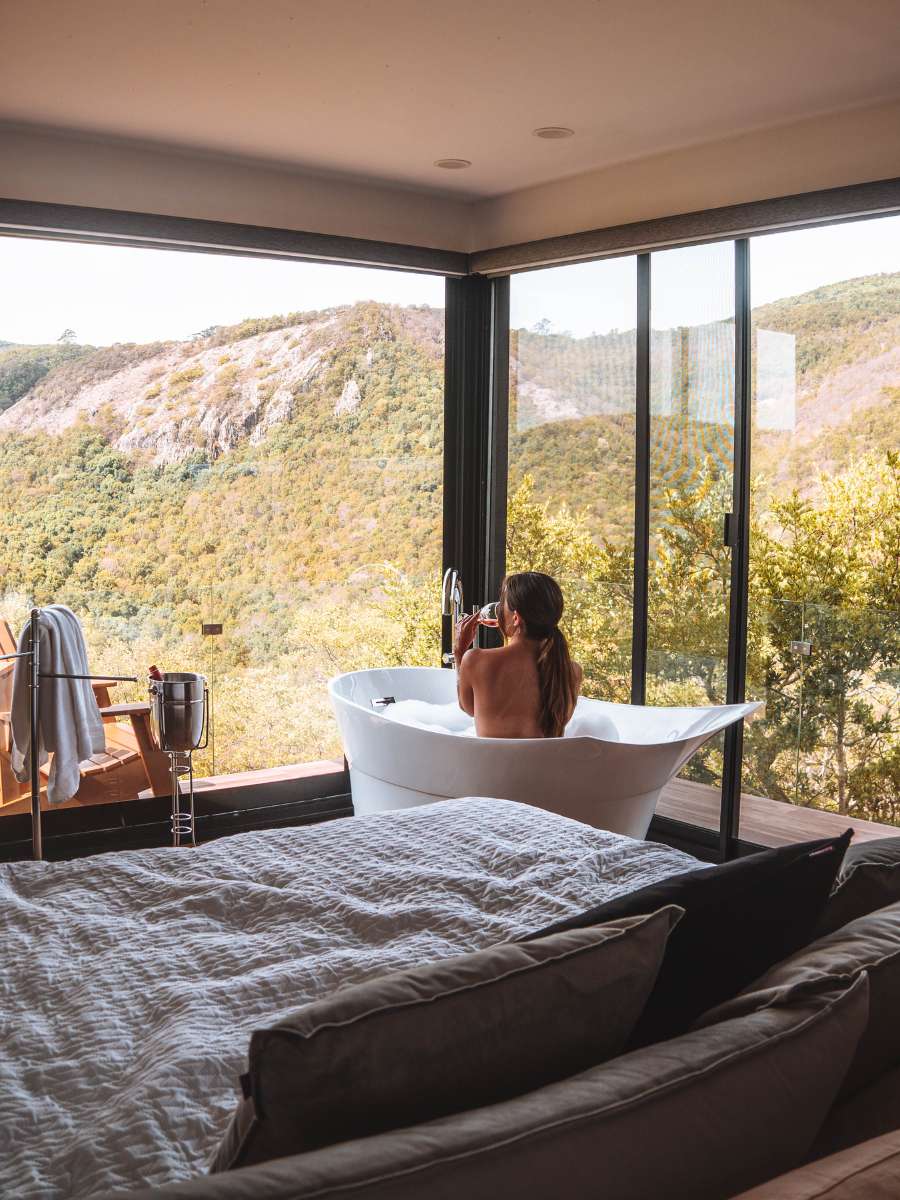 The house is simply spectacular and guarantees privacy in every single way. They only have two rooms in the middle of the mountains, one which is meant for romantic couple staycations while the other has two rooms and can host several people if a getaway with friends is what you're after.
Casa Las Nubes is only about 30 minutes away from Guanajuato City, making it pretty easy to access while still guaranteeing that "in the middle of nature" atmosphere.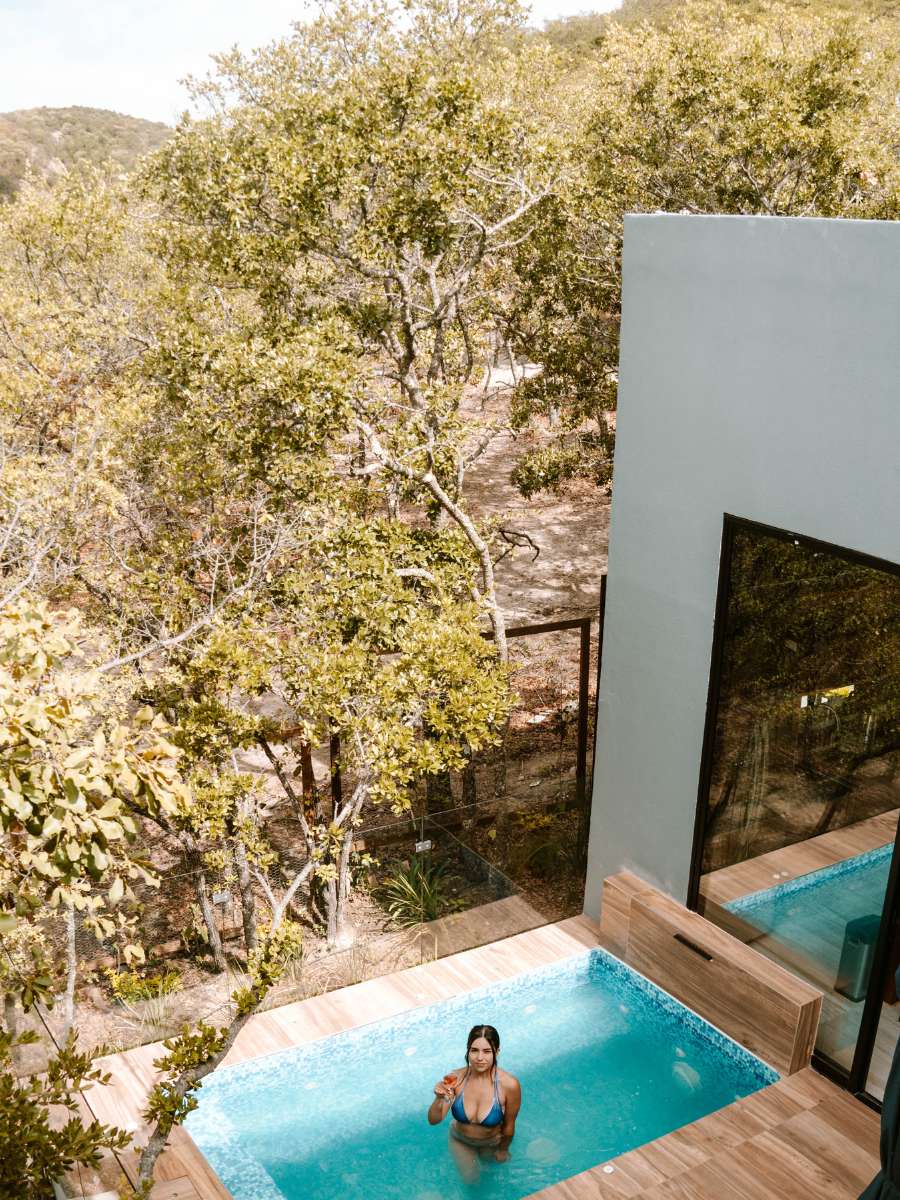 Bring your own food and drinks as there are no restaurants in the area but they provide everything you need to cook your food (equipped kitchen and barbeque!).
Wine Country
While many don't know it, there are many wine regions in Mexico and Guanajuato is one of them.
As part of what is commonly called the "Bajio de Mexico", Guanajuato has a long-winded history of viticulture. Harvests have taken place here ever since Mexico was still a Spanish colony, but due to restrictions from the monarchy, they didn't really resume until only a few decades ago.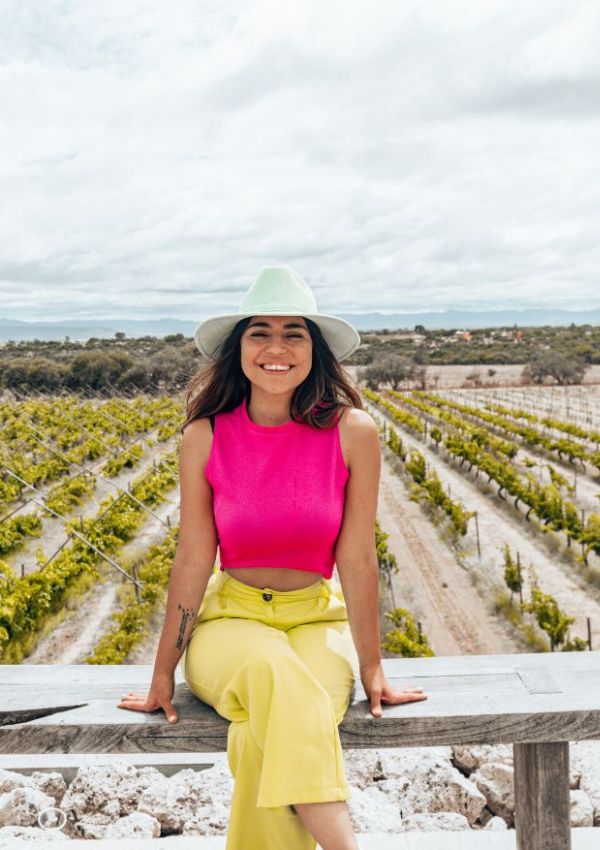 Ever since then, dozens of vineyards have sprawled all over the northern side of Guanajuato, especially near San Miguel de Allende and Dolores Hidalgo.
A few wineries you can't miss out on visiting include Cuna de Tierra (the oldest in Guanajuato), Bodega Dos Buhos, San Miguel, San Lucas, and Tierra de Luz.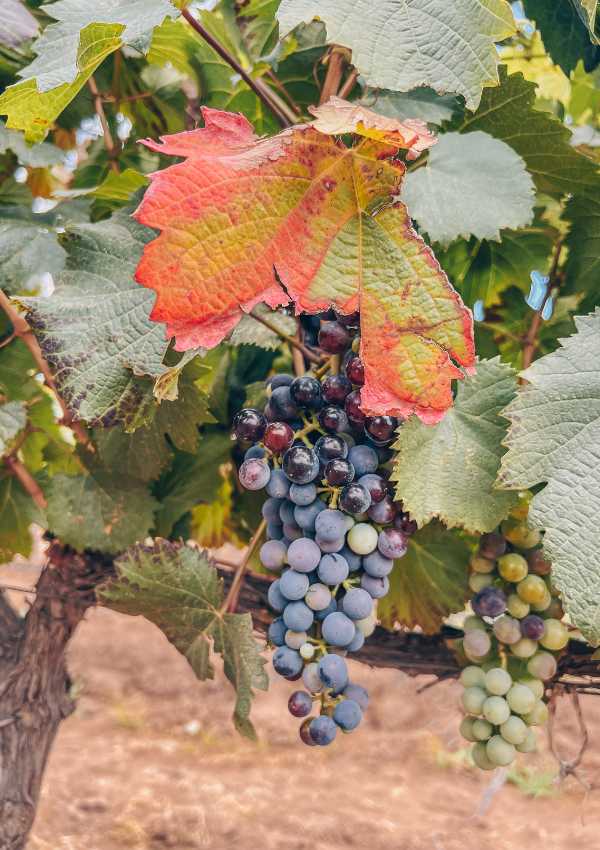 Most of the biggest vineyards in Guanajuato are located between Dolores Hidalgo and San Miguel de Allende. These cities are less than an hour apart from each other, which makes going on a tasting-hopping adventure an easy day outing.
If you want to explore lesser-known estates, there are other regions in Guanajuato that also have vineyards. My top recommendations are Pájaro Azul near San Felipe (where Guanamé wine is produced) and Viñedo El Lobo further south.
Strawberry Route
You may not know it, but Irapuato is commonly recognized as the strawberry capital of the world.
Strawberries were brought to the city back in the 19th century from France. They grew so well in the area that production never really stopped and locals are pretty proud of their excellent cultivation efforts.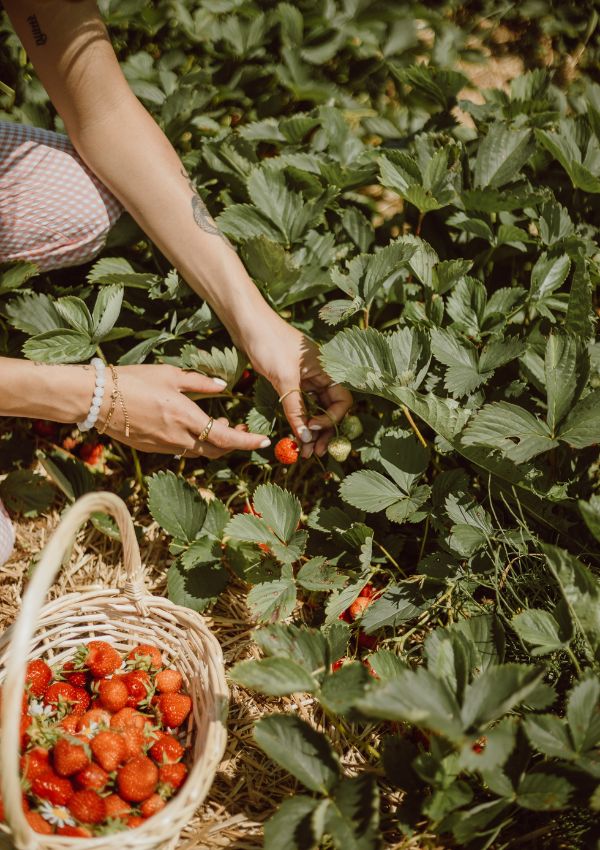 Today, there's a really fun route where visitors can check out strawberry farms and get to see everything ranging from harvesting to the variety of goodies created out of them.
You can drive the strawberry route on your own, but in my opinion, the best way to do this route is by hopping on the Fresibus (Strawberry Bus).
The route takes about four hours and includes visits to several strawberry fields with lots of educational value (you'll also get to harvest your own!) as well as a delicious breakfast where every single dish is made out of strawberries!
Final Thoughts: Destinations in Guanajuato
San Miguel de Allende and even Guanajuato City may be the first places in Guanajuato that pop to mind when you think of this tiny state in the highlands of central Mexico, but there's a lot more to it than meets the eye.
For such a small place, Guanajuato is filled with amazing activities and sites to see, so much so that I've been visiting the state several times in the past few months and I still keep discovering new destinations in Guanajuato!
Disclaimer: This post was sponsored by the Guanajuato Tourism Board. All opinions and experiences reflected in this post, however, remain our own.