Exploring the Magic of Guanajuato's Pueblos Mágicos
Growing up in Mexico City, Guanajuato was never really on my radar as a must-visit destination. After all, going just about anywhere else in the world sounded a lot more enticing to me.
When I came back to Mexico City in 2020, I made it my mission to explore as much of my home country as I possibly could. Borders to most other countries were closed, anyway, so it only made sense to begin traveling locally.
Even as most countries have now re-opened their doors and are welcoming visitors with open arms, I still feel I yet have so much left to see of Mexico that I haven't even bothered to renew my passport. Seriously, if someone would have told me that one day I wouldn't feel that huge itch to always be elsewhere, I would have laughed in their face.
And so, it happened. Instead of beginning to count countries, I started counting Mexican states. So far, I've been to 18 out of 32 of them and I plan on seeing them all before 2022 ends.
Guanajuato was one of them. Being located less than a 5 hour's drive from Mexico City, it makes for an easy state to tackle off my bucket list. Instead of focusing on popular destinations like San Miguel de Allende, though, I decided to concentrate my visit on the pueblos magicos in Guanajuato to get to know a few of the lesser-known places this wonderful state has to offer.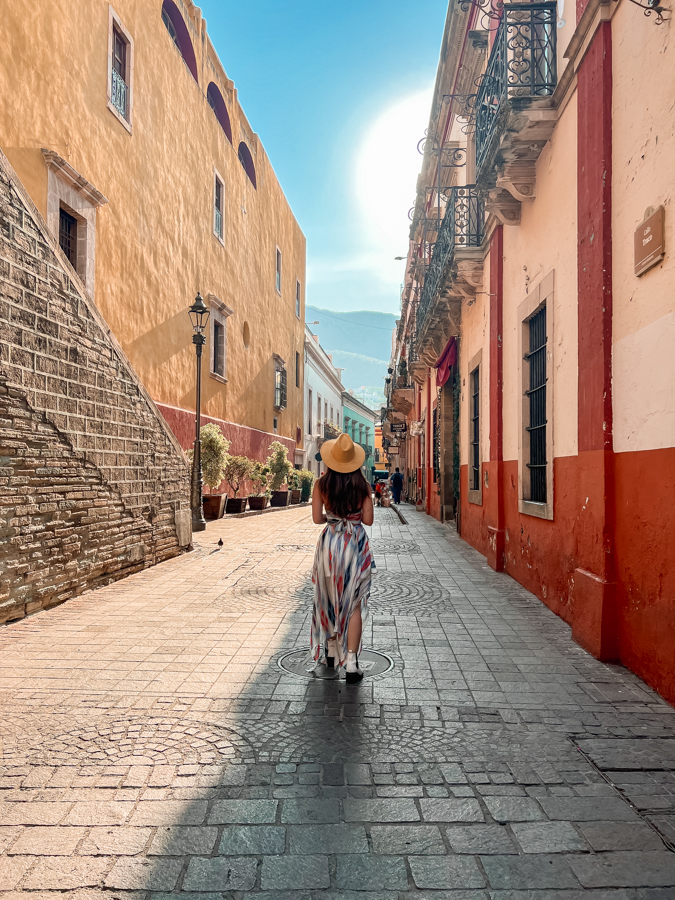 I never would have thought Guanajuato had so much to offer in terms of cultural heritage, architectural goodness, and nature. Oh, and did I mention it also boasts a kickass wine-making scene?! I honestly had no idea!
What's great about Guanajuato is that thanks to its relatively small size, it allows you to cover a ton of ground in a very short time. Add to that the fact that there is something worth seeing every few miles, and you've got yourself the perfect recipe for a wonderful trip!
Pueblos Mágicos in Guanajuato You've Got to Visit
Mineral de Pozos
Mineral de Pozos was probably my favorite of Guanajuato's pueblos magicos, so much so that I'm already planning to return for a longer visit next month!
Pozos, as Guanajuato people commonly call it, was a thriving mining hub during the 19th century and well into the 20th century. Armed conflicts during the Mexican Revolution combined with a decline in prices of silver and gold caused most of its inhabitants to abandon the town, leaving it with just over two hundred people by the time the 70s crept in.
Mineral de Pozos is no longer a ghost town thanks to tourism. Even though only about 2000 people live there officially, the town has made a comeback as a tourist destination, especially during the weekends when visitors flock here to check out its abandoned buildings and mines. Still, during the weekdays especially, it still feels pretty deserted.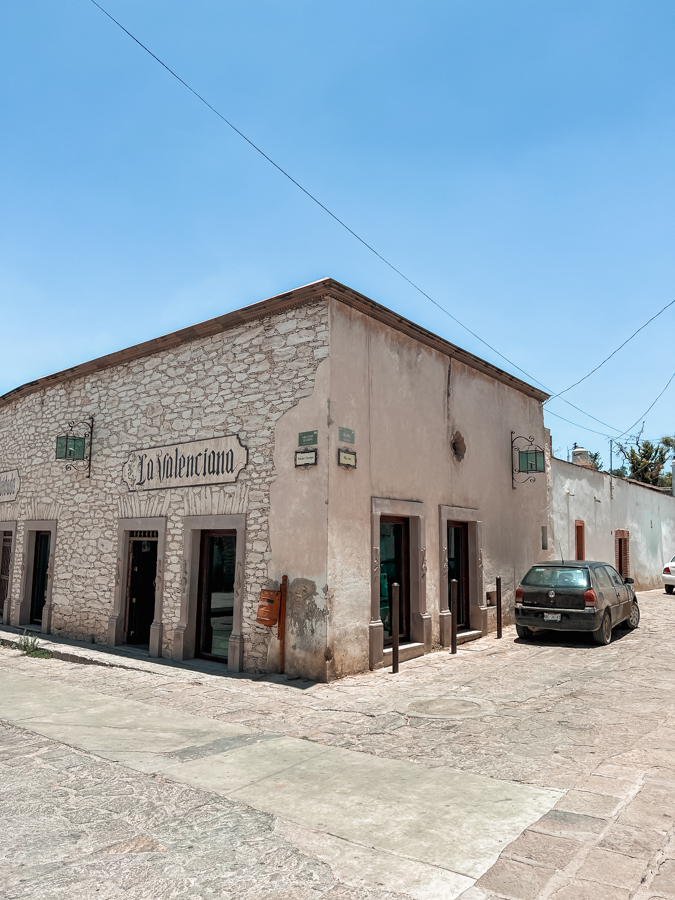 For me, the absolute best thing to do at Pozos is to simply walk around its streets. Although small, you'll find serious architectural eye candy in every single corner. Don't be surprised if you find yourself spending at least three quarters of your time at Mineral de Pozos taking pictures!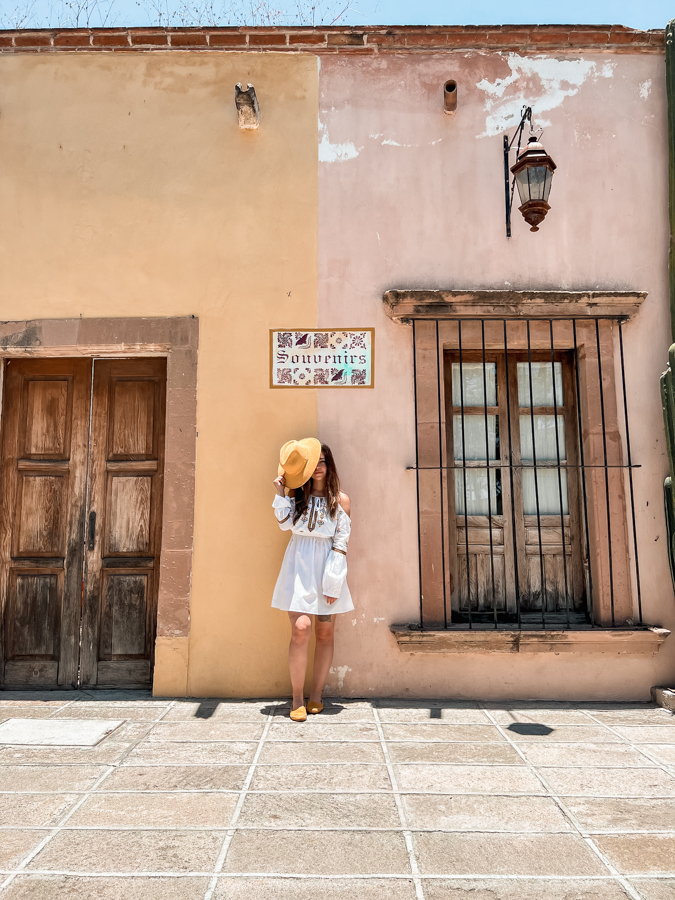 After exploring the town, a must-do is checking out a few of the mine ruins around Mineral de Pozos. There are dozens of them scattered around the outskirts, so you'll have plenty of options to choose from.
A can't-miss one in your itinerary is Santa Brigida (the most iconic one in town), where you'll find three humongous furnaces that are usually the emblem of Pozos. I also visited others that are lesser-known, most of which I had absolutely all to myself, but even the most popular ones like Cinco Señores were practically empty.
You can actually go underground into the mines to take a step back in time and get an idea of how tough the miners had it, but I didn't do it myself because… claustrophobia. Still, the ruins around them are reason enough to visit.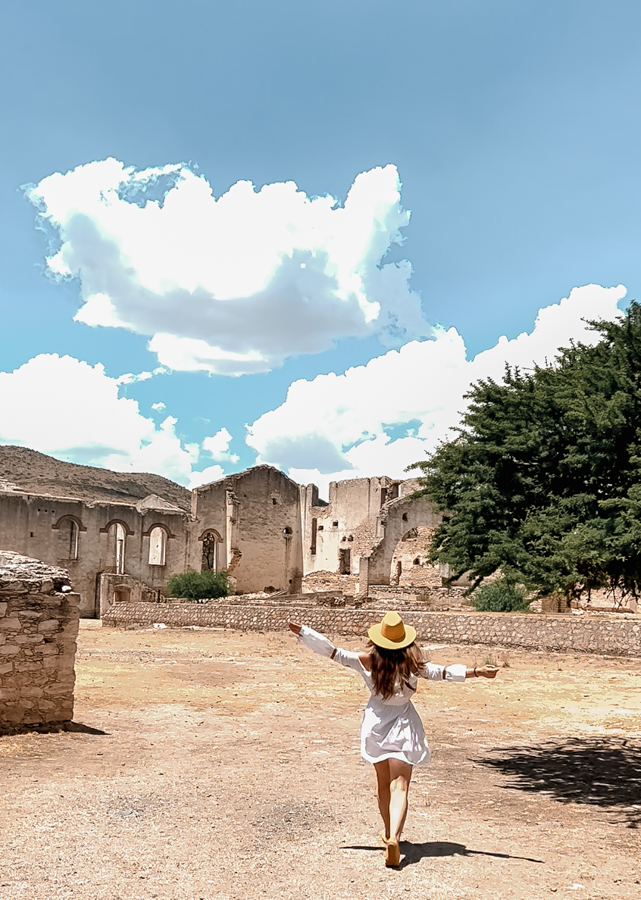 Next on the itinerary was a visit to Mineral de Pozos's famous lavender field, which is located at Rancho de las Barrancas.
Even though it's not as striking as the ones in France, they're beautiful and the aroma in the entire place is divine.
They also have a restaurant at the rancho (try their lavender bread hamburgers and their lavender beer!) as well as a small gift shop where you can purchase homemade goodies like soap, creams, and cookies.
I actually found lavender to be a huge thing in Guanajuato. I first noticed it at my hotel, where I was greeted with lavender tea on arrival and later found all their soaps, shampoos, and creams were lavender-based.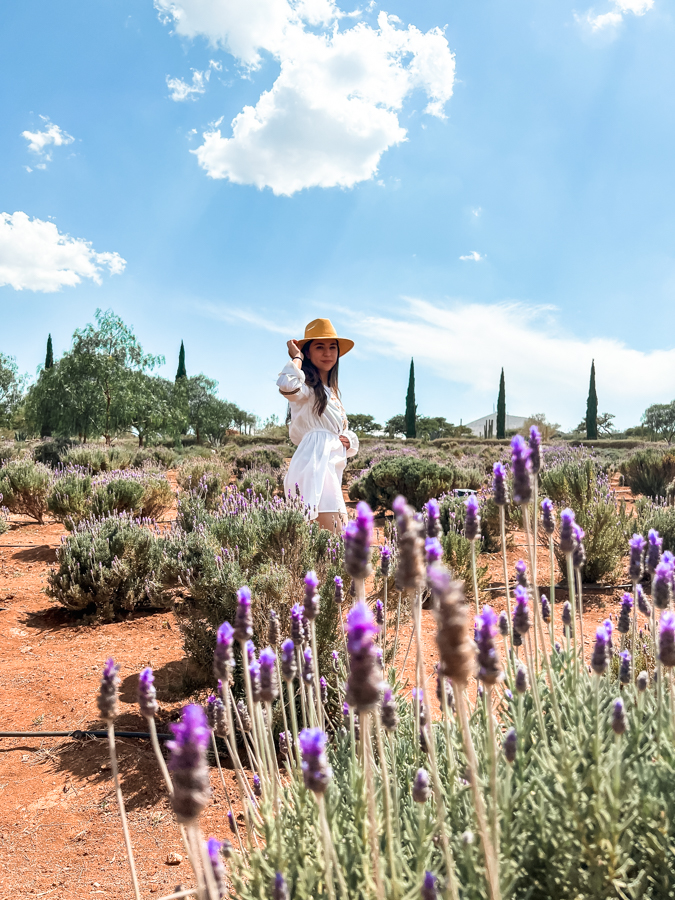 Yuriria
I'd never heard of Yuriria until I started planning my pueblo magicos route through Guanajuato.
Towered by a centuries-old convent that looks more like a medieval fort than a religious structure, Yuriria is a somewhat sleepy town in the south of Guanajuato where gorgeous colonial buildings and nature reign supreme.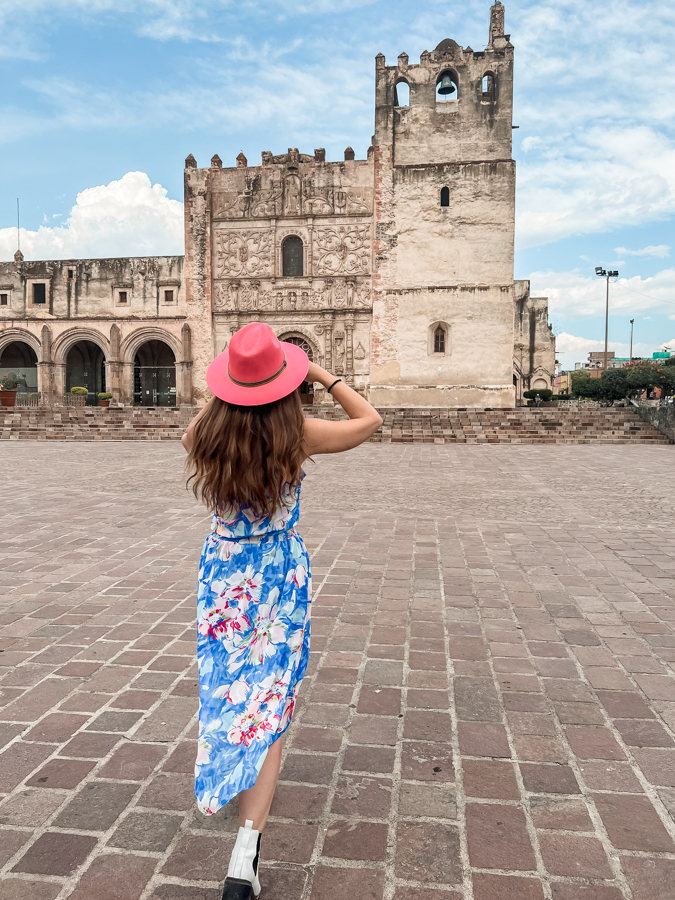 Aside from its centuries-old architecture, the main reasons most people visit Yuriria for are its artificial lake and a volcanic crater that sits almost in the center of town.
The lake is a wonderful place to go boating, fishing, or doing some serious bird-watching. It's also a popular place for locals to hang out during the afternoons and weekends, especially in Centro Gastro Artesanal, where you can grab a bite and a few drinks paired with beautiful views of the lake.
A short walk opposite the lake, you'll also find La Joya, which is one of the thirteen volcanic craters found in southern Guanajuato. Here, you can go kayaking, hike or bike around the crater, and even explore a cave.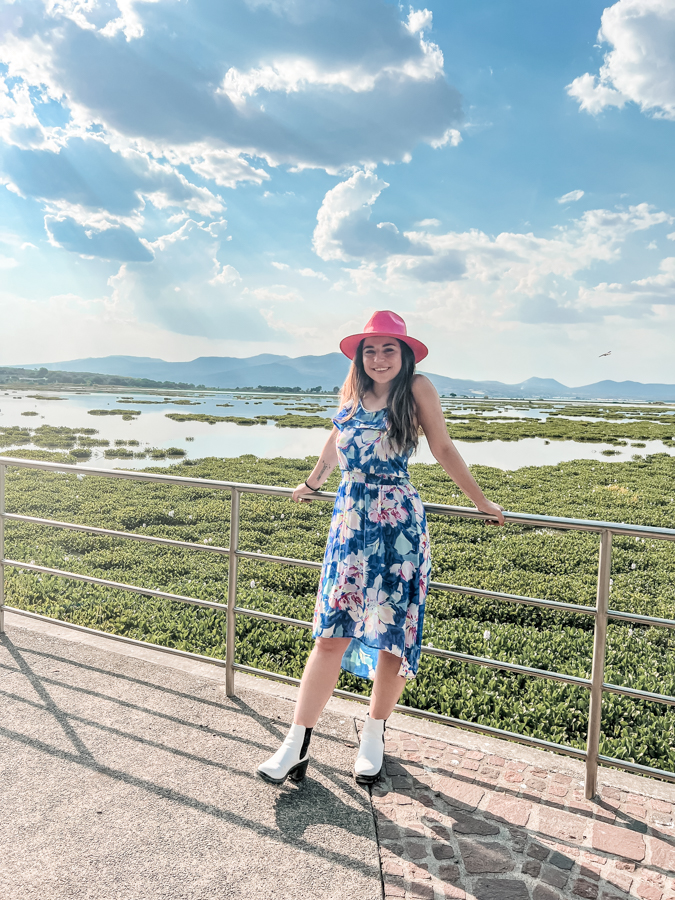 YOU MAY ALSO LIKE:
Dolores Hidalgo
Dolores Hidalgo is one of the most historically important places in Mexico.
Back in 1810, Miguel Hidalgo, a Mexican priest-turned-revolutionary-leader called for the people to pick up arms and fight for the country's independence, which was attained just over a decade later.
In a way, you could say that Dolores Hidalgo is the cradle of modern-day Mexico. Being here is as emotional as it gets, especially as you admire the Parroquia de Nuestra Señora de Dolores right in the town's main plaza. This is the church where Miguel Hidalgo rang the bell in the early hours of the morning in order to call for the nation to start the battle.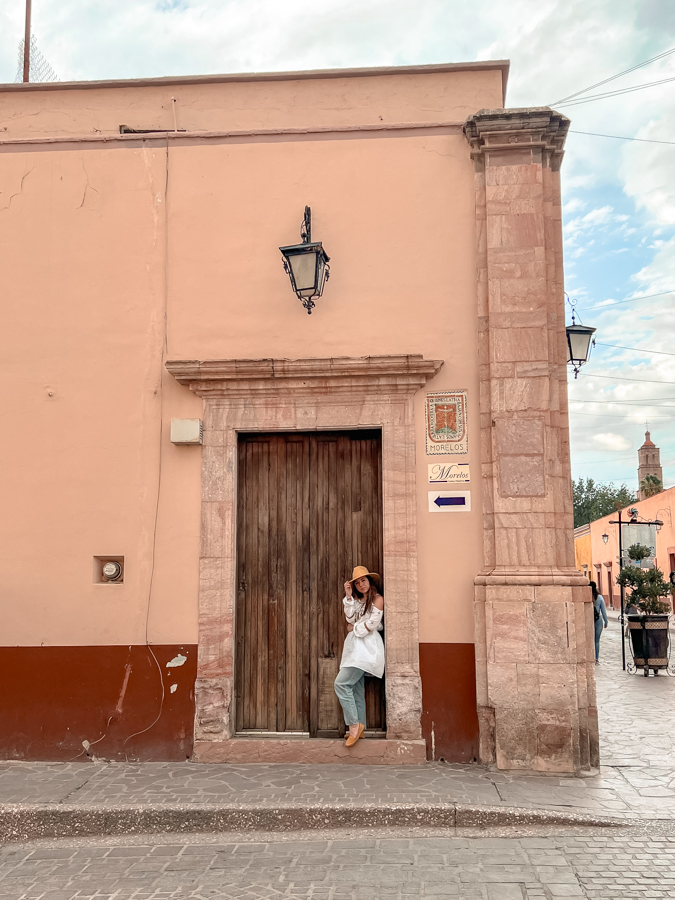 Aside from getting to explore one of the most historical places in Mexico, you'll also find plenty of more things to do as you stroll Dolores Hidalgo's red, yellow, and orange-shaded streets, including checking out its museums where you'll get to learn more about the Independence of Mexico.

After getting acquainted with the town, I recommend heading out to the outskirts of Dolores Hidalgo, which are an important section of Guanajuato's Wine Route. One of the most popular vineyards to visit is Cuna de Tierra, where you can explore the estate and observe the entire wine-making process (paired with a wine-tasting session and an optional high-end culinary experience).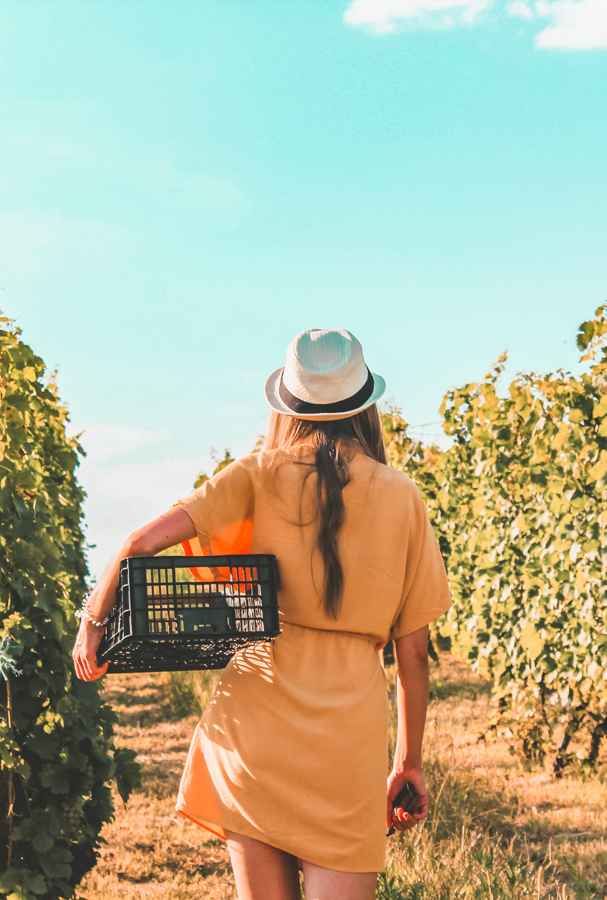 Salvatierra
Salvatierra was an unexpected surprise.
I wasn't expecting much of this small pueblo magico in Guanajuato, but being so close to Yuriria, it only made sense to hop over for a quick visit.
Despite the fact that Salvatierra is somewhat considered a dangerous area, it felt nothing but peaceful. Plus, the town is extremely small and easy to navigate.
Don't forget to get travel insurance for your trip! As always, I recommend Safety Wing for great prices and coverage abroad. It starts at only $45 USD per month and will have you covered with everything you may need during your trip! Check them out here.
This charming and somewhat unexplored pueblo magico in Guanajuato is known for its architectural richness, which encompasses beautiful religious buildings, centuries-old haciendas, and colonial "casonas" (mansions), making it a visual treat to stroll through.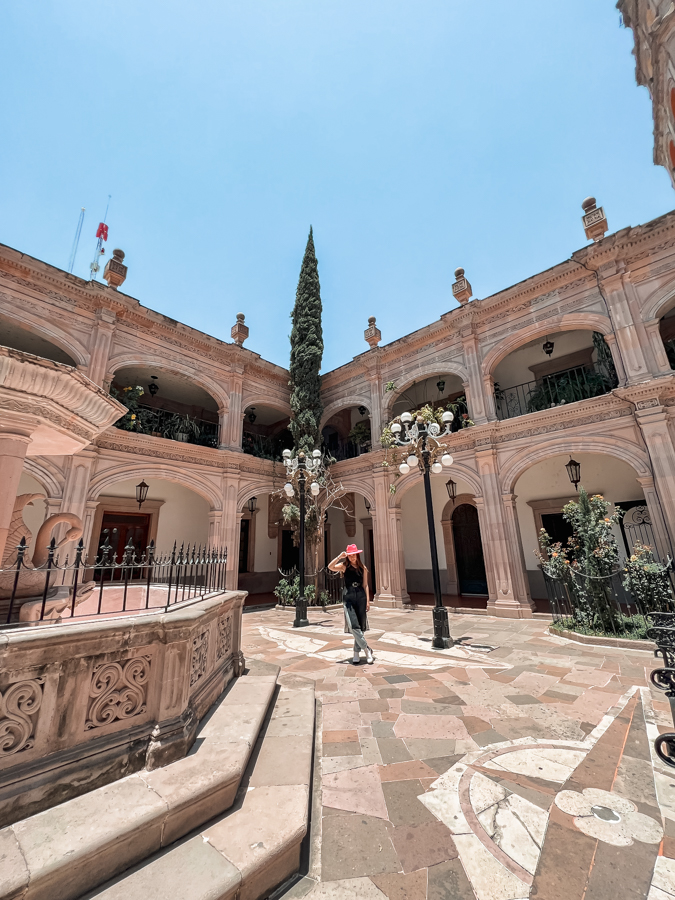 I also refer o Salvatierra as "Ice Cream Land" because there are stalls selling ice cream on every single corner. I loved the mamey and elote flavors, but they even have some alcohol-based ones at the more "gourmet" stands.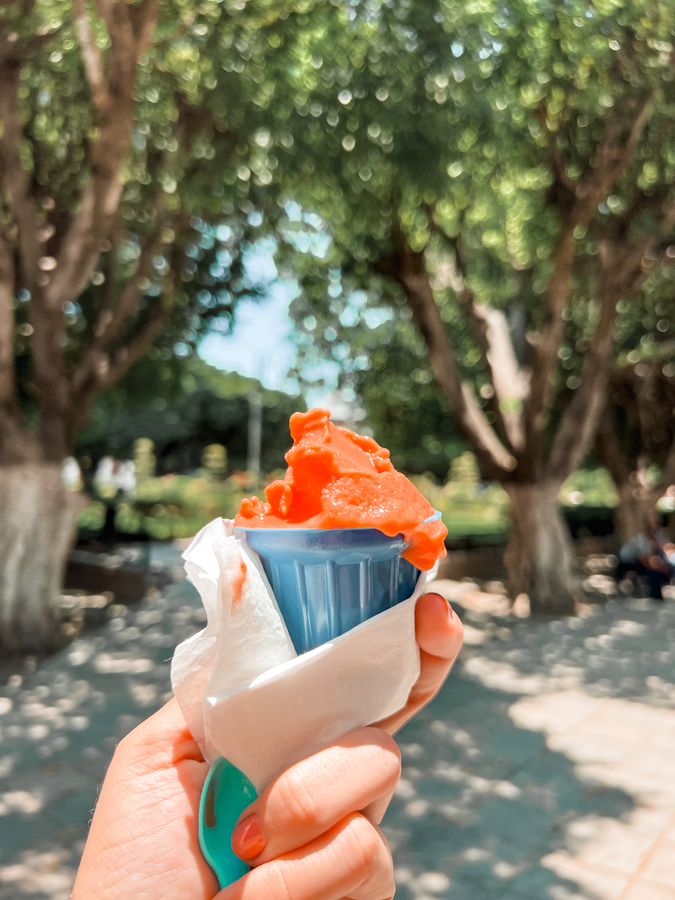 Salvatierra is also located close to El Sabinal, a beautiful park where you can stroll along the river and see a waterfall. Visiting here was a welcoming respite from the heat in town (in fact, all the Salvatierra locals who recommended I visited El Sabinal said something along the lines of "it's so fresh there!).
I found the place practically empty because we visited on a Wednesday morning, but I heard it gets bustling with Salvatierra locals during weekends.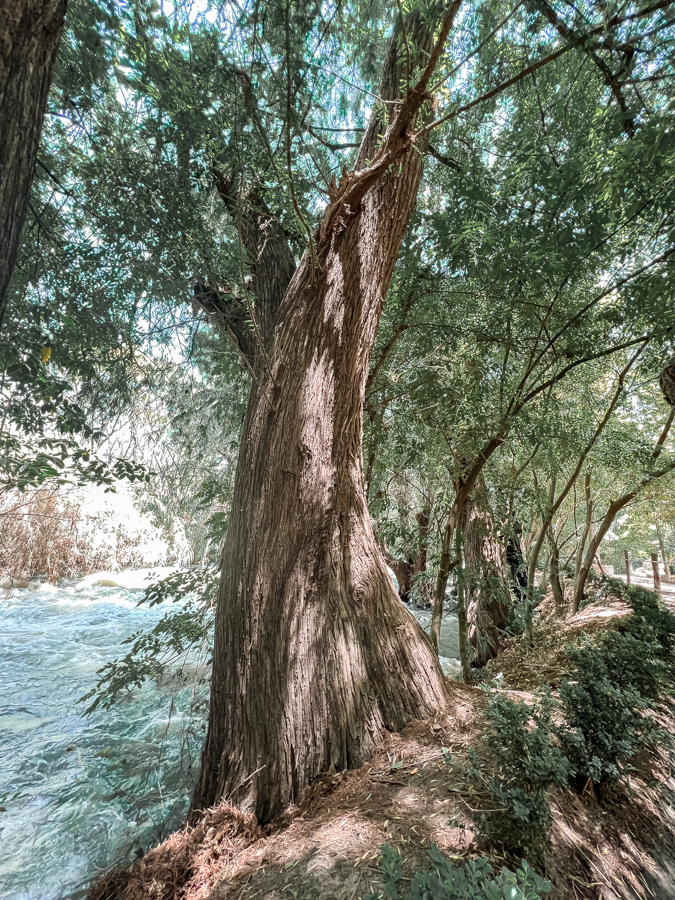 I think my favorite Salvatierra moment was finding a small local restaurant at El Sabinal (Bamboo Restaurante). It's located right before you reach the waterfall, so you'll definitely see it.
The entrance to the restaurant seemed a bit sketchy, but I decided to go inside anyway and was so glad I did because it was a sort of wonderland decor-wise and their micheladas were absolutely delicious and the perfect way to cool off.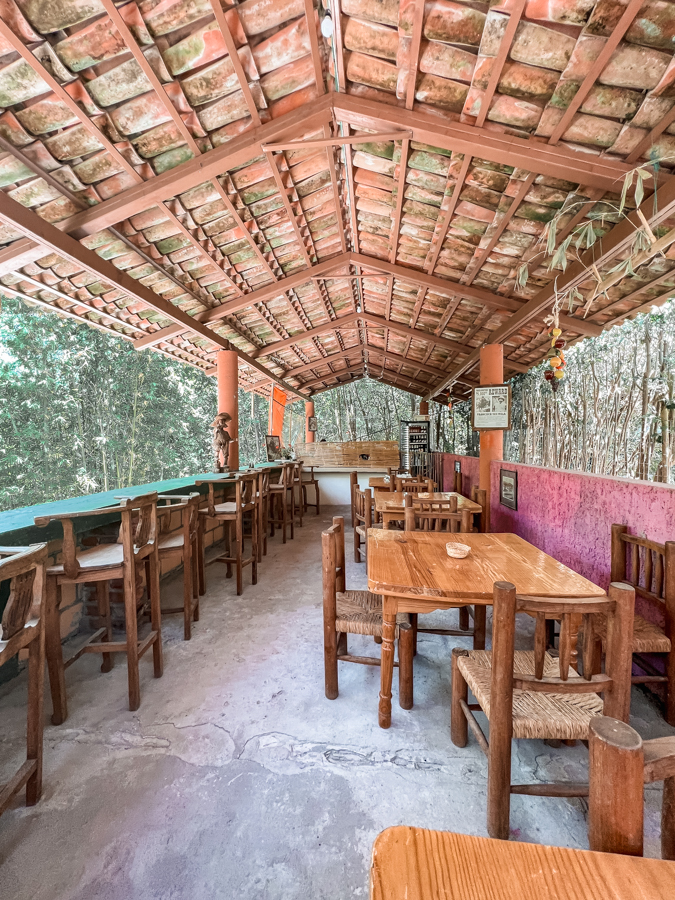 Comonfort
Being so close to San Miguel de Allende, Comonfort makes for a great pueblo magico to visit in Guanajuato on a day trip.
Even though its beautiful architecture is reason enough to visit Comonfort, the true magic lies in its fantastic gastronomical and artisanal heritage.
You can't leave Comonfort without trying its Otomí tortillas, which are tortillas embedded with various figures using natural dyes. These tortillas have been used by the Otomí people as offerings to important visitors as well as religious fiestas, but these days, everyone can purchase them as a unique (and scrumptious) souvenir to bring back home.
Moreover, Comonfort is also known for its molcajetes (mortars), so much that it's commonly nicknamed the "Land of Molcajetes". While here, I recommend visiting at least one workshop, where you'll get to see first-hand the process it takes for artisans to create these essential tools for Mexican gastronomy and even get to try your hand at crafting your own!

Tip: After exploring Comonfort, head over to the nearby Soria, a small community known for its excellent textiles and clay-based crafts.
Jalpa de Cánovas
Jalpa de Cánovas is as charming as it gets, with cobblestone streets lined by colorful buildings that come in pretty much every shade of the rainbow.
As you stroll through the village, you'll be able to find artisan shops, beautiful colonial architecture, and all sorts of eateries selling traditional food.
Jalpa started out as a massive hacienda, but these days, it's the home to just over 600 hundred people, enough to consider it an actual village!
As you may have guessed, the top thing to do during a visit to this Guanajuato pueblo magico is to check out the hacienda, which was considered one of the most important flour-producing centers in Mexico back in its days of glory.
Where to Stay in Guanajuato
I stayed in the city of Guanajuato during my entire visit. Since I visited all of the pueblos magicos in Guanajuato using public transportation (which, by the way, was pretty easy!), I preferred to treat them as day trips rather than moving from place to place and lugging my things around.
The hotel I stayed in was Antigua Trece, a gorgeous fusion hotel built inside a 19th-century casona right in the city's heart. I felt right at home here and loved everything about the property, including its modern design, its centric location, and overall atmosphere.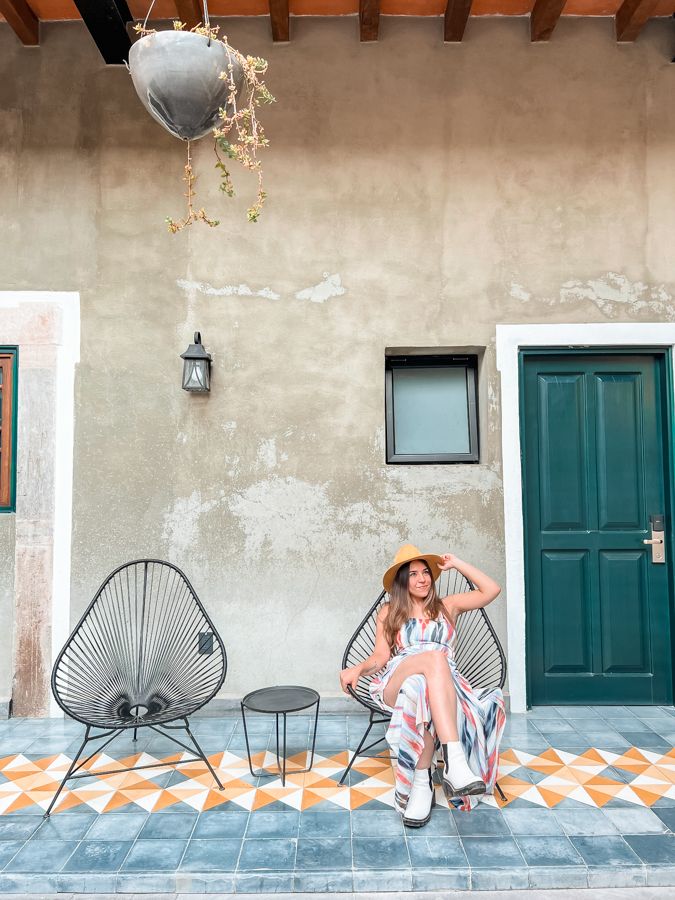 Antigua Trece also has a small pool that was perfect to relax in after spending my days exploring Guanajuato's pueblos magicos. Oh, and they also have a spa! I treated myself to a massage the day I arrived while I waited for check-in time and absolutely recommend it – it was so relaxing!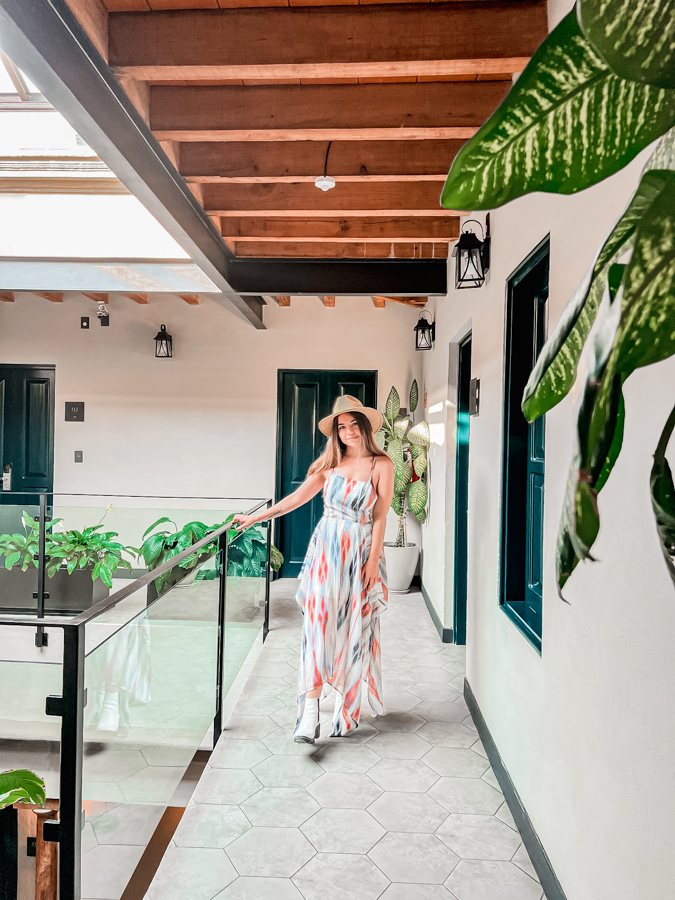 They also have an incredible rooftop terrace with beautiful views of the city. It's a great location to grab lunch, dinner, or a couple of drinks (tip: it's a fabulous sunset spot!).
Even if you don't stay at Antigua Trece, I highly recommend stopping by here during your time in Guanajuato City for the views. I ordered the house's white wine and the tapas and they were delicious.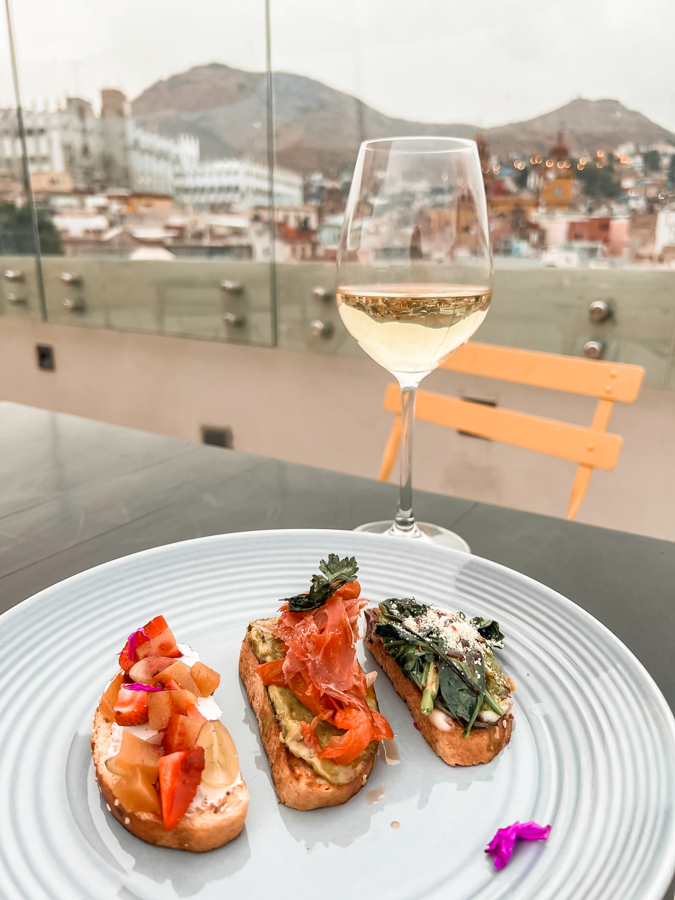 Disclaimer: This post was sponsored by the Guanajuato Tourism Board. All opinions and experiences reflected on this post, however, remain my own.
PIN THIS POST