Your Guide to the Best Things to Do in Palm Springs
There's something special about Palm Springs, California.
Maybe it's the way the sun seems to shine brighter here, or the way the desert flowers bloom in vivid colors. Or maybe it's the laid-back vibe and the friendly people. Whatever it is, Palm Springs is one of the most unique places to visit in California and has that flair that keeps visitors coming back year after year.
Another great thing about it is that there are just so many fun things to do in Palm Springs!
Whether you're looking for a relaxing day by the pool or an adventure in the great outdoors, you'll find it here.
In this post, you will find the best 15 things to do in Palm Springs + other valuable information for your trip!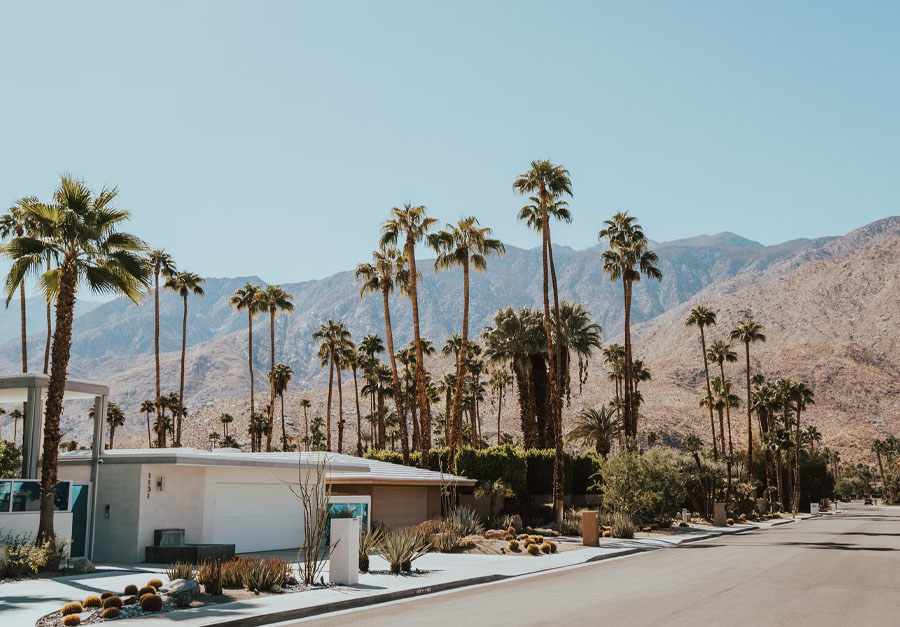 How to get to Palm Springs
If you're flying into the area, the Palm Springs International Airport (PSP) is the closest airport to the city. It's located about 2 miles from downtown Palm Springs and offers direct flights from several major U.S. cities.
You can also drive to Palm Springs. The city is about a 2-hour drive from Los Angeles and a 3-hour drive from San Diego.
When to visit Palm Springs
The best time to visit Palm Springs is during the winter months, when temperatures are cooler and there's less chance of rain.
The average temperature in Palm Springs in January is a comfortable 68 degrees Fahrenheit (20 degrees Celsius).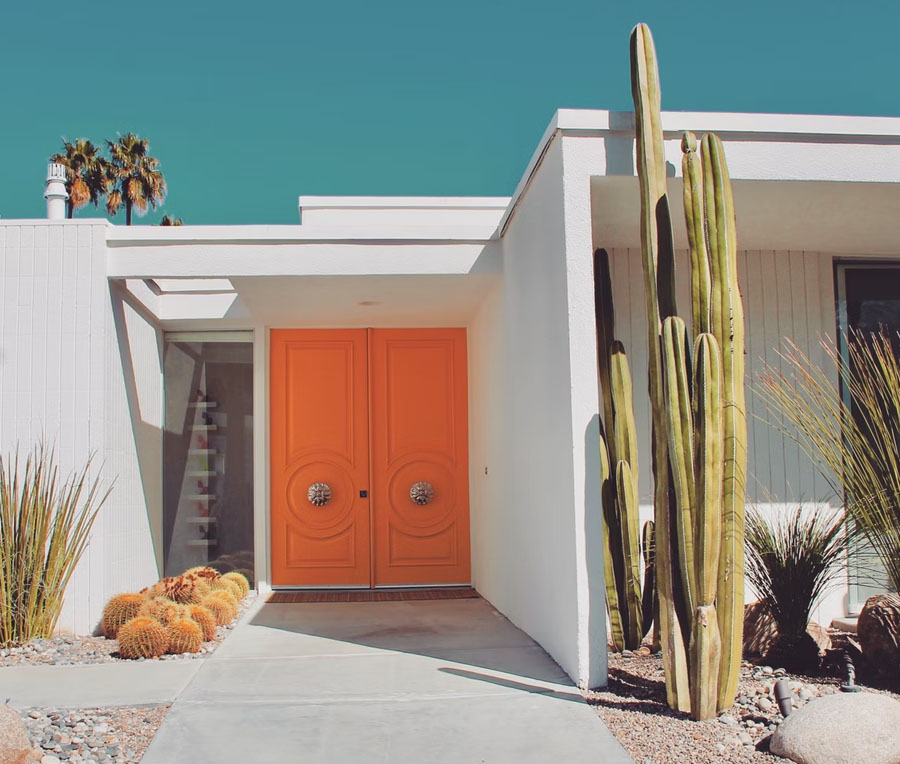 The 15 best things to do in Palm Springs
There are plenty of exciting things to do in Palm Springs!
Here are some of my favorites:
1. Visit the Palm Springs Art Museum
The Palm Springs Art Museum is one of the most important cultural institutions in the Coachella Valley.
The museum is very innovative and its modern and contemporary collection is just fantastic (it contains more than 3,000 sculptures and paintings!).
In addition to its extensive permanent collection, the museum also hosts temporary exhibitions throughout the year. These exhibitions often feature work from internationally acclaimed artists, as well as work from local artists.
Pro-tip: this museum is completely free to visit on Thursday!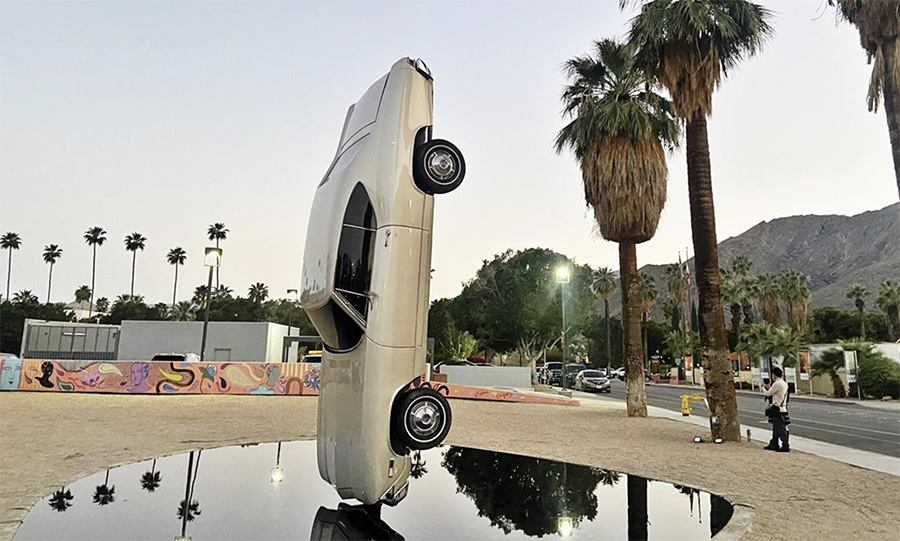 2. Go on a hike in Joshua Tree National Park
One of my favorite things about Palm Springs is how close it is to Joshua Tree!
The park is famous for being home to the thousands of Joshua trees that are found throughout the area.
The park is home to a diverse array of plants and animals, and it is a popular destination for hiking, rock climbing, and camping.
Joshua Tree National Park is such a unique and beautiful place, and it's by itself enough of a reason to visit Palm Springs. Moreover, you can also stay near the park in case you want to explore further afield. Here's where to stay when visiting Joshua Tree.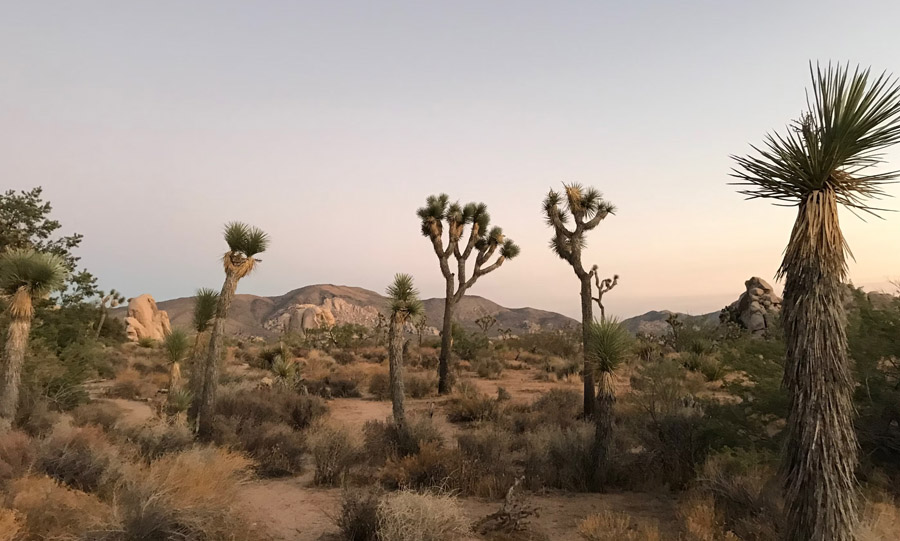 3. Ride the Palm Springs Aerial Tramway
The Palm Springs Aerial Tramway is one of the most popular attractions in the city.
The tramway takes passengers on a 10-minute ride from the valley floor to the top of San Jacinto Peak, which has an elevation of 8,516 feet (2,596 meters).
The views from the tramway are simply stunning, and it is a great way to see some of the best scenery in Palm Springs.
4. Play golf at one of Palm Springs' many golf courses
If you love golf, you'll love Palm Springs!
The city is known for its many golf courses, and it is a popular destination for golfers from all over the world.
The most popular golf courses are the ones in Desert Willow, Indian Wells, Shallow Ridge, and La Quinta!
Don't forget to get travel insurance for your trip! As always, I recommend Safety Wing for great prices and coverage abroad. It starts at only $45 USD per month and will have you covered with everything you may need during your trip! Check them out here.
4. Visit the Palm Springs Air Museum
Another cool museum to add to your list!
The Palm Springs Air Museum is one of the largest aviation museums in the world.
The museum features a very interesting aircraft collection, from historic warplanes to modern jets.
In addition, the museum offers a variety of educational programs and events throughout the year.
The Palm Springs Air Museum is a great place to learn about the history of aviation and see some amazing aircraft up close.
5. Shop at the open-air Desert Hills Premium Outlets
The Desert Hills Premium Outlets are one of the best places to go shopping in Palm Springs.
The outlet mall features over 150 stores, including high-end brands such as Gucci, Prada, and Nike. The outlets are located about 10 minutes outside of downtown Palm Springs, and they offer shuttle service to and from the city.
6. Relax at one of Palm Springs' many spas
There's nothing quite like a relaxing spa day when in Palm Springs.
Palm Springs is home to a number of high-end spas, which offer a variety of treatments such as massages, facials, and body wraps.
If you're looking to relax and rejuvenate, then a visit to one of Palm Springs' spas is a must!
Some fantastic spas to try include the one at The Well Spa at Miramonte Resort, The Spa at Desert Springs and the Two Bunch Palms Resort and Spa.
Enjoy a day by the pool
Trust me: the weather in Palm Springs can get overbearingly hot sometimes!
On those days, you have to take advantage of the warm weather and spend a day by the pool.
There are a number of hotels and resorts that offer day passes, so if you are in town only for the day you can still enjoy all the amenities without having to stay overnight.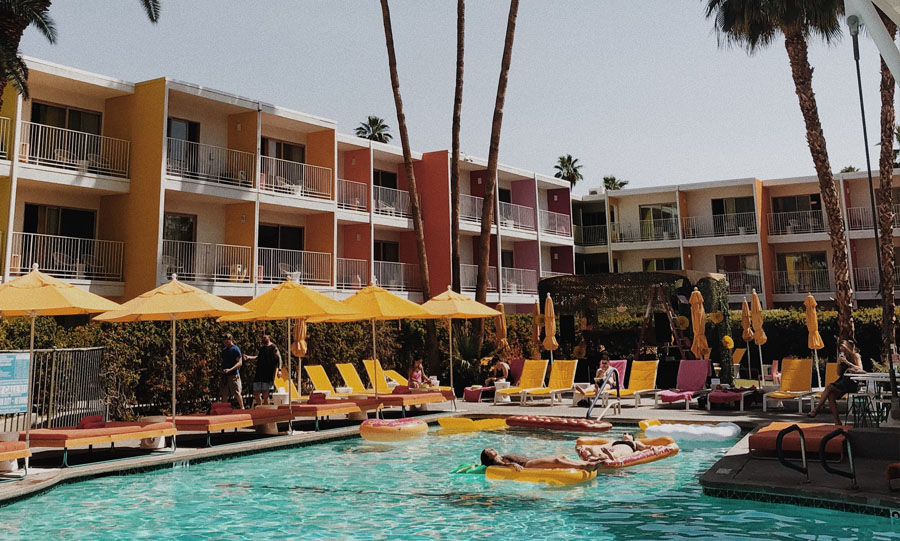 See the cacti at Moorten Botanical Garden
The Moorten Botanical Garden is a great place to see some of the unique plants that are found in the desert.
It is also one of the most unique botanical gardens that I have ever seen!
Apart from the dozens of different types of cacti, the garden features a variety of other desert plants, including agave, yucca, and Joshua trees.
The garden is open daily from 9:00am to 5:00pm, and admission is just $5 for adults (which is fantastic if you are visiting Palm Springs on a budget!).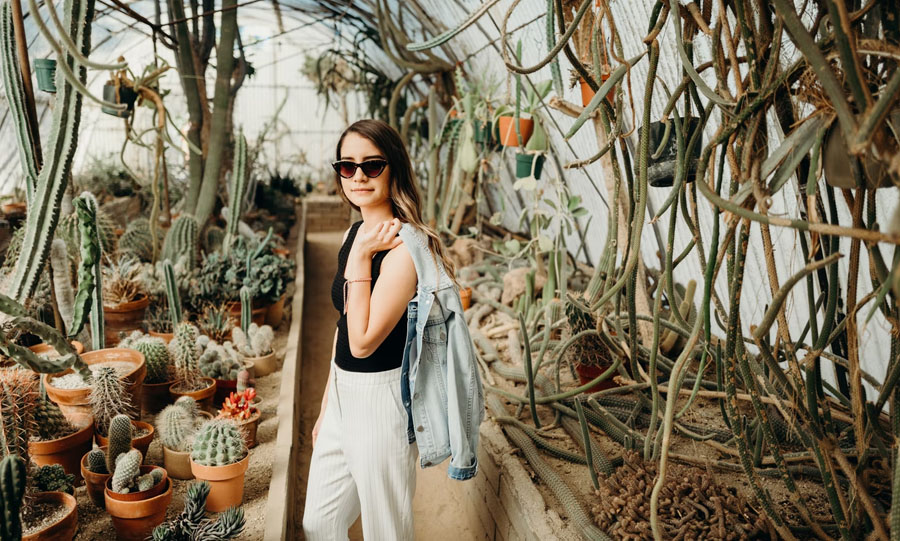 Hike to Tahquitz Canyon
Tahquitz Canyon is a popular hiking destination, and for good reason.
The canyon features a 60-foot waterfall, as well as a number of other scenic attractions.
The hike to the waterfall is relatively easy, and it is a great way to see some of the best scenery in Palm Springs.
Walk along Palm Canyon Drive
Palm Canyon Drive is the main street in downtown Palm Springs, and it is lined with a variety of shops, restaurants, and art galleries.
The street is pedestrian-friendly, and it is a great place to take a leisurely stroll and do some people-watching.
Some great restaurants to try on Palm Canyon Drive are Trio (make sure to try their margaritas!), Bar Cecil, and of course, Lulu California Bistro, a classic.
Go vintage shopping
The Uptown Design District, along North Palm Canyon Drive, is a fantastic place for finding unique and vintage items.
There are many charming vintage shops in the area, so you're sure to find something special.
Take Instagram pictures with the Cabazon Dinosaurs
What says "Palm Springs" more than a picture with the iconic Cabazon Dinosaurs?
The Cabazon Dinosaurs are two massive dinosaur statues that were built in the early 1980s.
The dinosaurs are located just outside of Palm Springs, and they make for a great photo op.
What to pack for Palm Springs
When packing for Palm Springs, remember to bring sunscreen, a hat, sunglasses, and comfortable walking shoes.
The city can be quite hot during the day, so it's important to stay protected from the sun.
And since you'll likely be doing a lot of walking, comfortable shoes are a must. You can find more ideas of what to pack here: The Perfect Palm Springs Packing List
As you now know, there are many incredible things to do in Palm Springs, whether you're looking to relax or explore.
The city has something for everyone, and it's a great place to visit any time of year! I am sure you will love it just as much as I did.
---
This guide to the best things to do in and near Palm Springs was written by Cami Neves from Travel Cami.