The 13 Best Beaches in Florida You'll Love
Are you looking for the perfect Florida beach getaway? With its warm sunshine, 825 miles of coastline, and lively coastal towns, Florida is a great destination when you're longing to relax and unwind.
To help make your decision-making easier so that you can enjoy the optimal beach experience during your stay, I've collected my top 13 best beaches in Florida!
Deciding Which Beach to Visit in Florida
Florida is home to some of the best beaches in the world. It is a paradise for beach lovers.
Whether you're looking for a secluded spot to unwind, pristine white sand and clear turquoise waters for water sports, or a lively atmosphere with beach bars and entertainment, Florida has it all. So deciding which beach town is best for you can be difficult.
In this guide, I'll introduce you to some of the best beaches in Florida so you can plan the perfect vacation. Here are some of the top beaches by category to make your decision easier.
Best Overall Beach in Florida
Best Beaches in Florida for Nightlife
Best Family Beaches in Florida
Best Florida Beaches for a Laid Back Vibe
Best Clearest Water Beaches in Florida
Best Beaches in Florida for Couples
Best Surfing Beaches in Florida
Best Party Beaches in Florida
Best Florida Beaches You Can Drive On
Best White Sand Beaches in Florida
Best Warmest Beach in Florida
Best Beaches in Florida for Shelling
Best Dog Beaches in Florida
Best Beaches in Florida
1. Clearwater Beach | Best Overall Beach in Florida
Located on Florida's west coast, Clearwater Beach has consistently been ranked one of the best beaches in the United States.
It often competes with St. Pete Beach since they are nearby to one another (and equally as popular). However, Clearwater Beach is the clear choice for a bustling beach getaway with great walkability and a beachside promenade.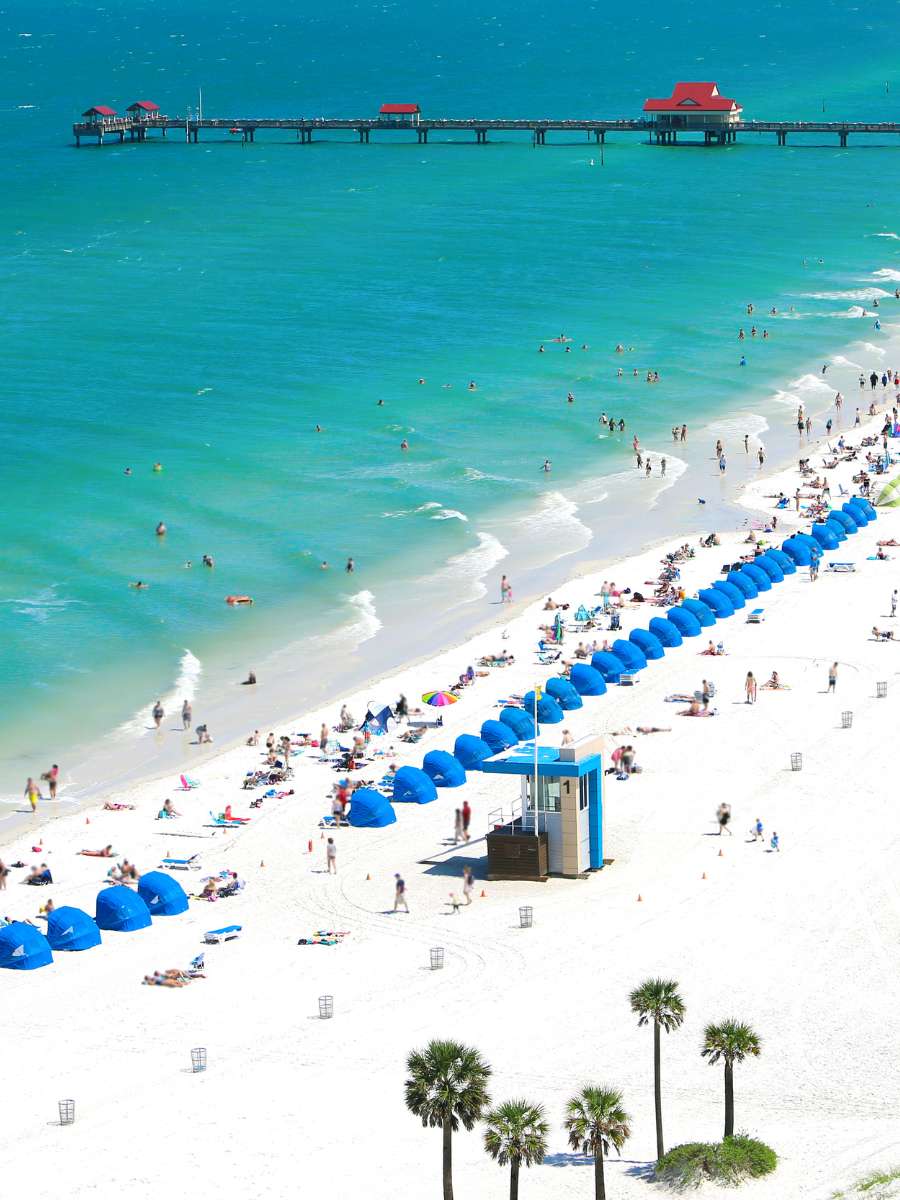 Clearwater Beach is a family-friendly destination that attracts visitors from all over the world. It's a short drive (21.3 miles) from Tampa International Airport or St. Pete-Clearwater International Airport (12.4 miles).
Some top beach amenities include lifeguards on duty, Pier 60 fishing pier, a kids' playground, and a fun area with inflatable adventures.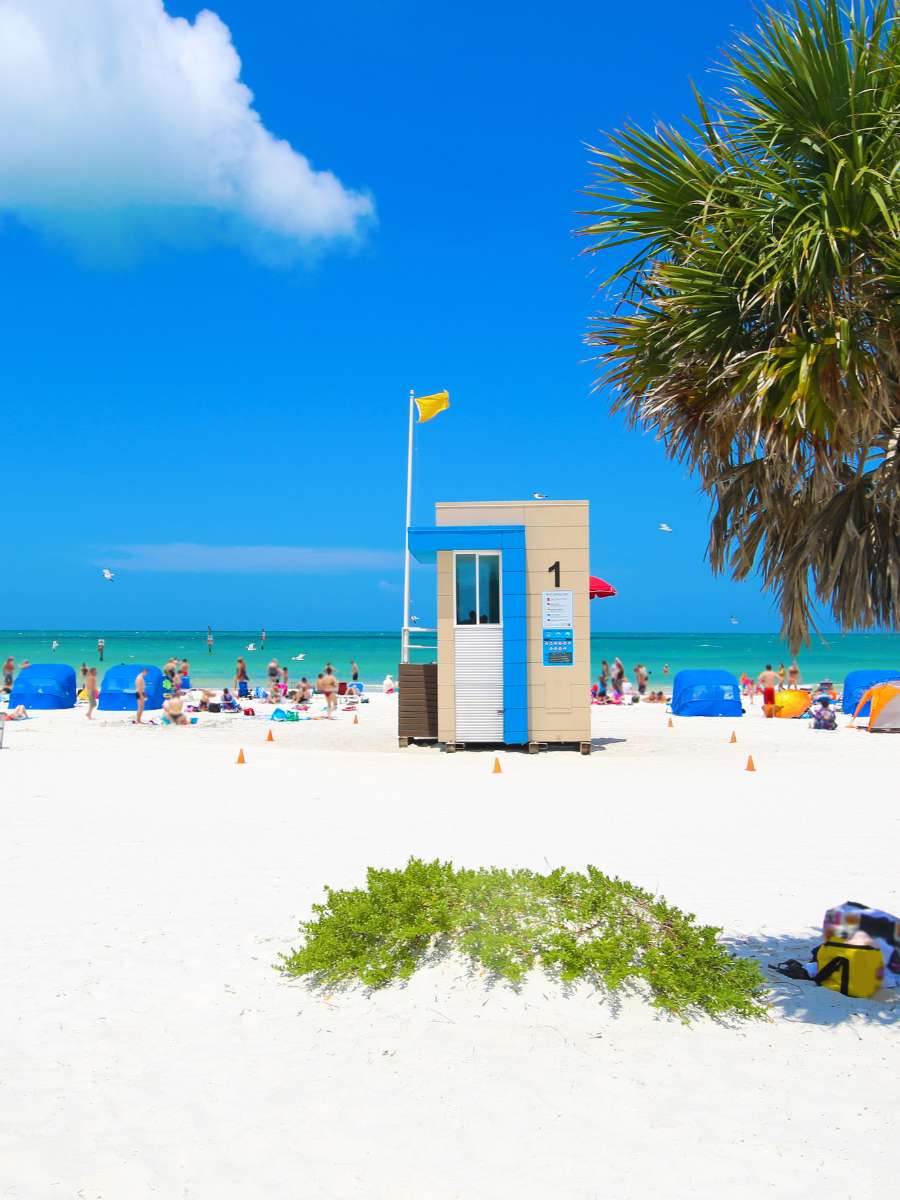 In addition, you can rent jet skis, kayaks, and paddle boards to explore the pristine crystal-clear Gulf of Mexico waters. My favorite non-beach activity is seeing the Clearwater Marine Aquarium and then taking one of their dolphin tours.
Clearwater Beach has plentiful beach bars, seafood restaurants, and live music venues along the beachside promenade. If you decide you want to explore further, you can take the efficient Suncoast Beach Trolley for only $2.25 to neighboring beach towns heading south, such as Madeira Beach and St. Pete Beach.
2. South Beach | Best Beaches in Florida for Nightlife
Located in Miami, South Beach is a popular destination known for its vibrant culture, art deco architecture, and beautiful beaches.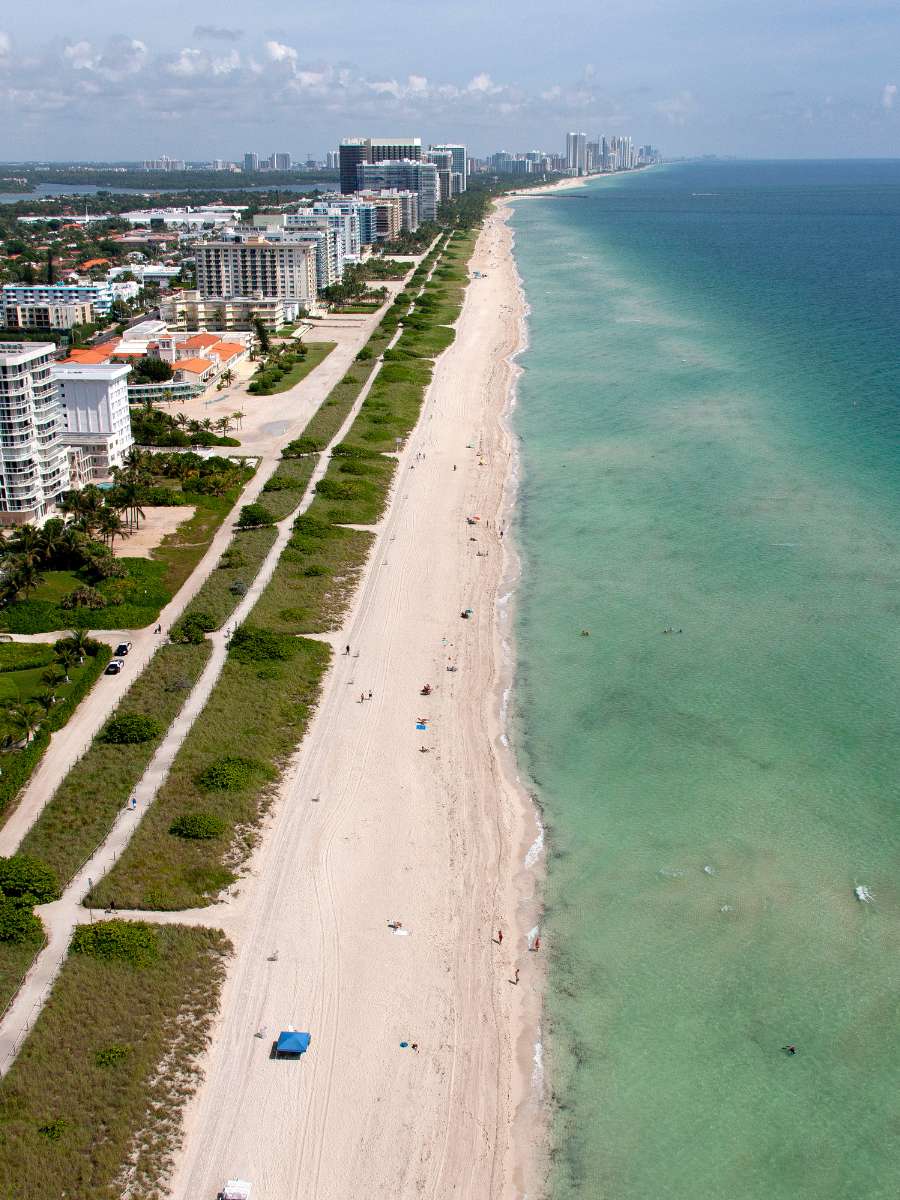 This buzzing beach is one of my favorite places to watch the glitterati and other beautiful people basking in the sunlight.
Plus, you'll see some of the most breathtaking white sand beaches and turquoise waters in South Florida.
You can relax on the beach, swim in the clear waters, or join a volleyball game. Miami also has its own unique culture; you'll feel like you've visited another country.
Once you've tired of the beach, you won't want to miss taking in the shopping district, fun nightlife, and other Miami activities!
YOU MAY ALSO LIKE:
3. Hollywood Beach | Best Beaches in Florida for Families
Hollywood Beach stands out as one of the best beaches in Florida for families. Located in Hollywood, Florida, on the Atlantic Ocean, it has plenty to keep you busy.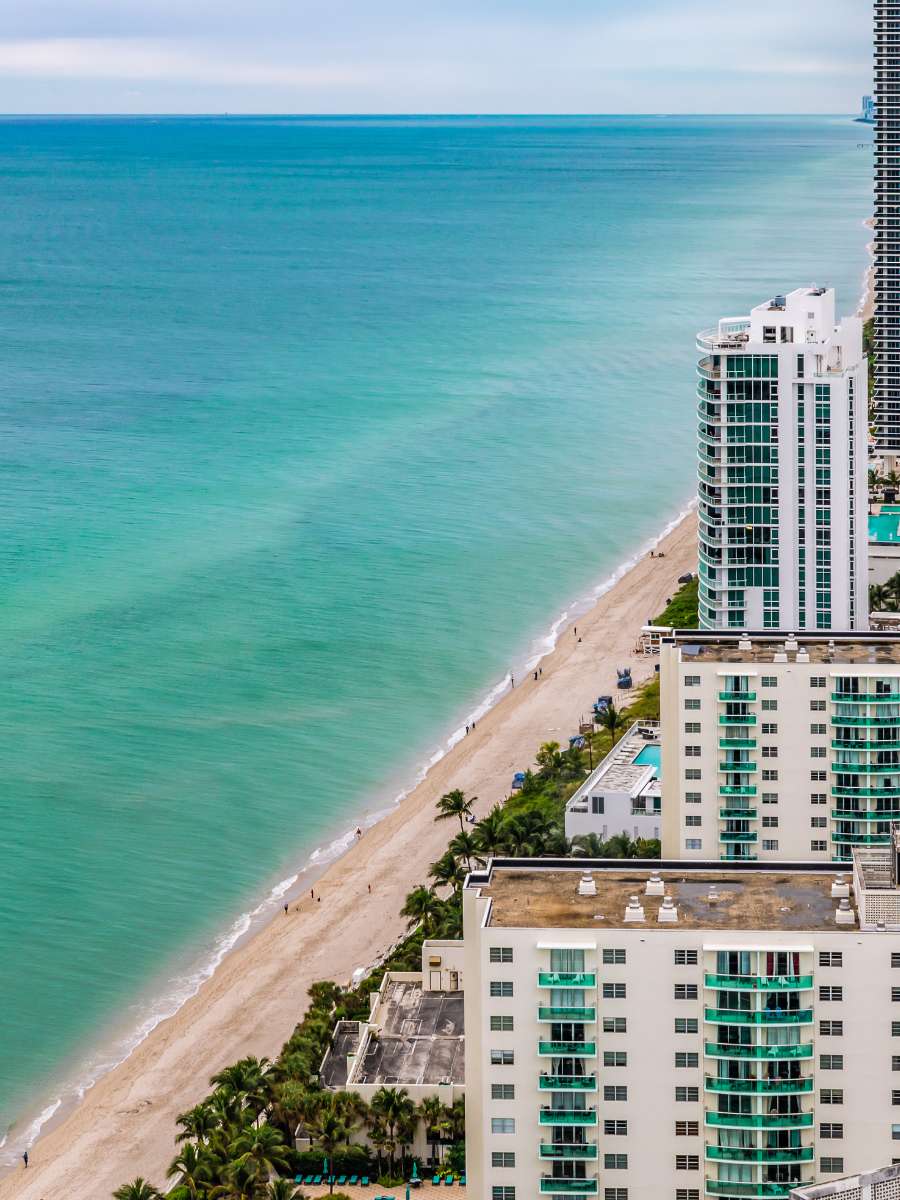 Perhaps the most popular is the Hollywood Beach Boardwalk which has shops, restaurants, and bars to enjoy along the beach.
The 2.5-mile pedestrian boardwalk is perfect for a leisurely stroll with a beautiful beach view and the Atlantic Ocean's calming breeze.
Hollywood Beach community hosts many family-friendly events, including free live music and outdoor festivals.
Plenty of hotels in the area are on the beach or within a short walk to make this an ideal weekend getaway.
My favorite place to stay is The Diplomat Beach Resort, with a massive two-level pool and beachfront destination perfect for couples and families.
4. St. Pete Beach | Best Florida Beaches for a Laid Back Vibe
St. Pete Beach is located on Florida's West Coast and is known for its sugary white sand beaches and tranquil waters. St. Pete Beach was ranked #1 for Best Beaches in the US in 2021 by TripAdvisor.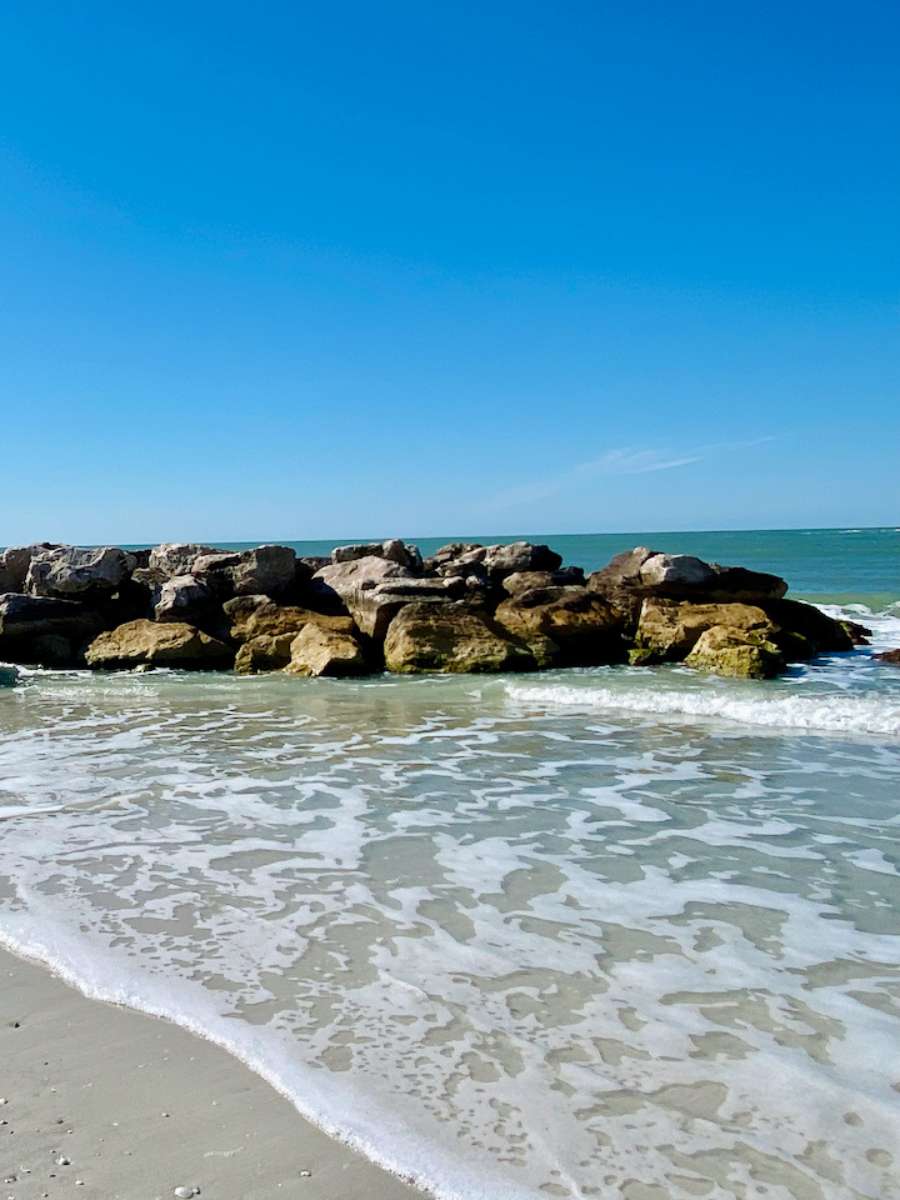 St. Pete Beach is a great destination for those looking for a chill beach getaway.
With miles of beautiful white-sand beaches and crystal-clear waters, the beach is perfect for swimming, sunbathing, kayaking, or simply taking in stunning views of the Gulf of Mexico.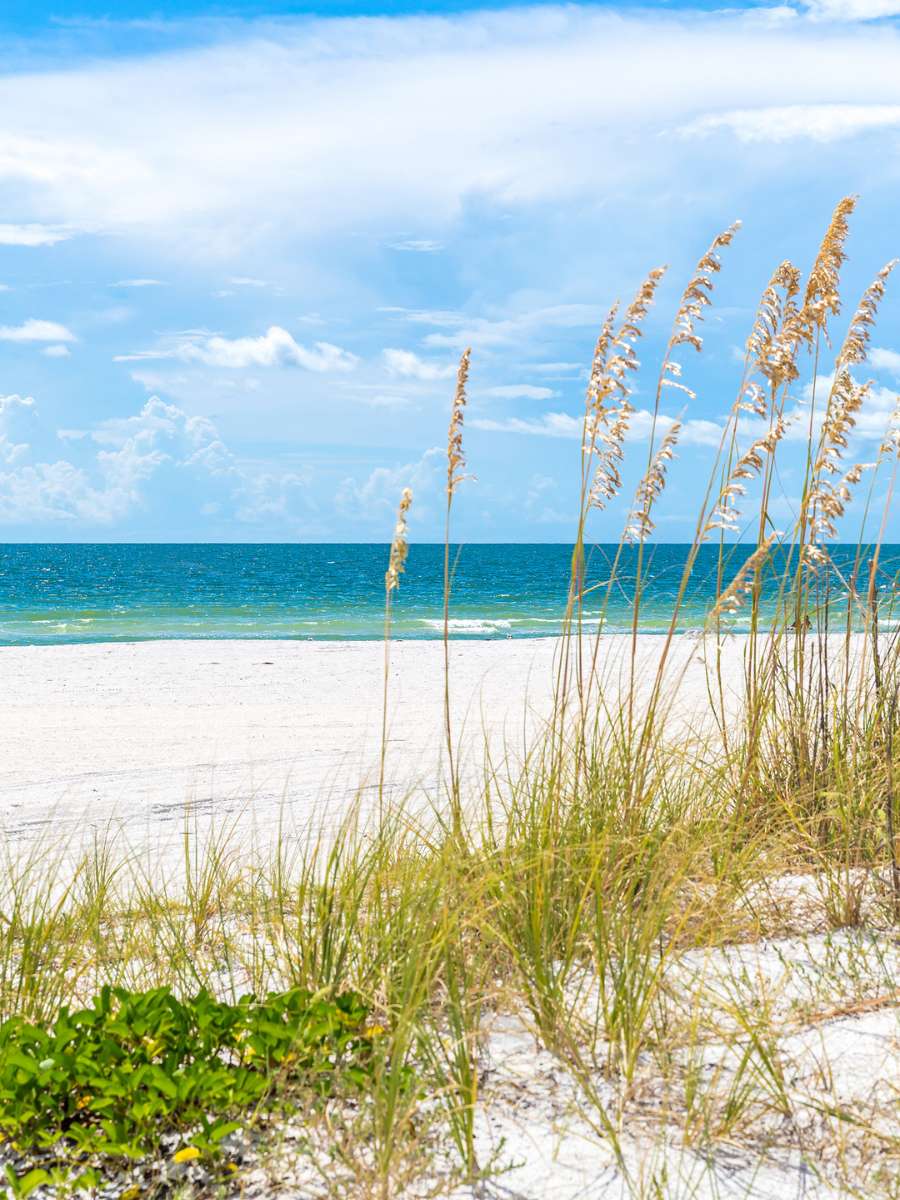 St. Pete Beach also offers plenty of restaurants and bars accessible from the beach. So, you don't have to go far to have a good time!
Plus, you're within a short drive (or bike ride) from Fort De Soto Park, which has a historic fort and is also considered one of the best beaches in Florida.
While in St. Pete Beach, you'll want to check out two of my favorite locations, Pass-a-Grille Beach and Upham Beach.
5. Destin Beach | Best Clearest Water Beaches in Florida
When it comes to beaches in Florida, there are plenty to choose from. But Destin Beach holds a special place in my heart.
The pristine white sand and emerald green waters make it a breathtaking sight.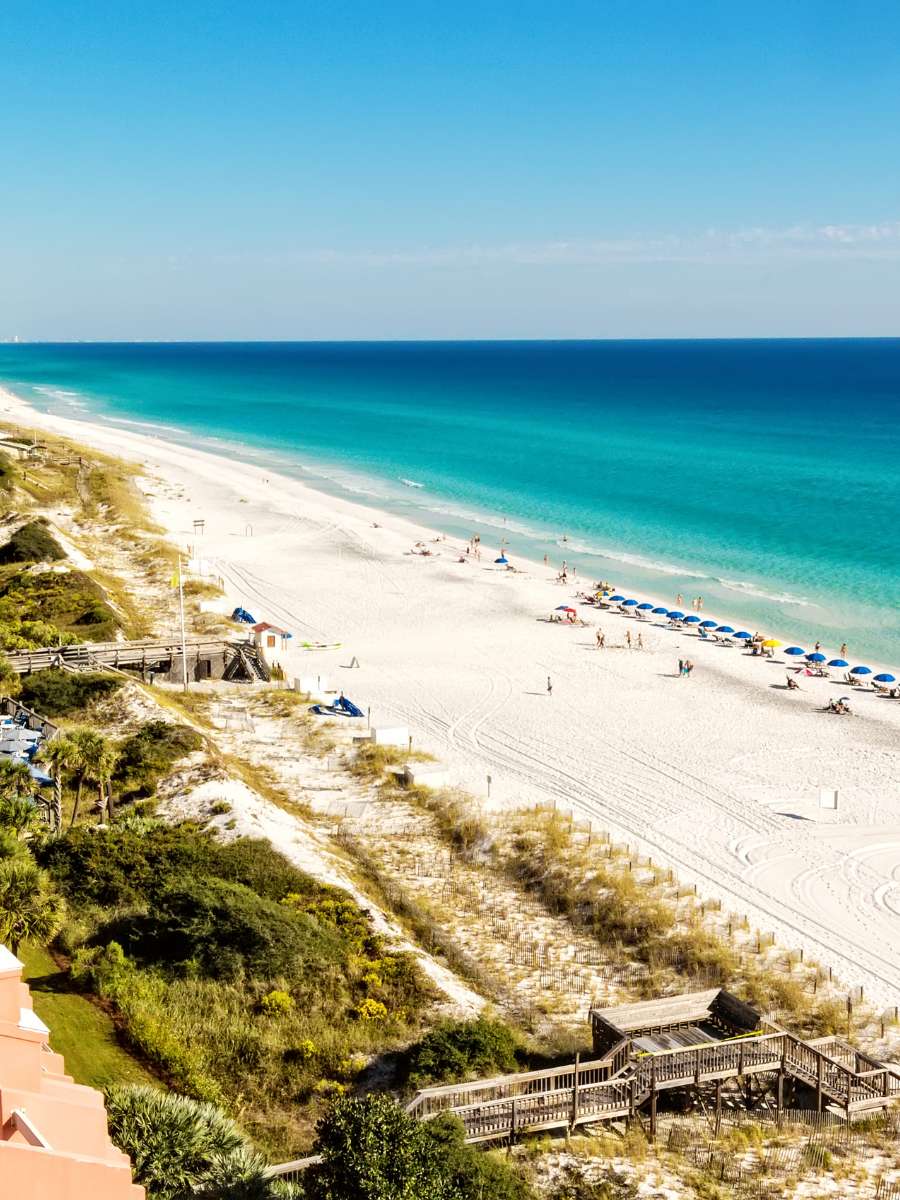 The busy yet laid-back atmosphere and friendly locals make Destin the perfect spot to unwind and relax. One of my favorite day trips from Destin is driving along 30A.
This beautiful coastline is one of the most breathtaking stretches of land in Florida, with charming cities of Rosemary Beach, Seaside, Alys Beach, and Watercolor to see along the way.
18 Best Things to Do in Destin, Florida
6. Marco Island | Best Beaches in Florida for Couples
Marco Island is located on Florida's southwest coast and is known for its crescent-shaped beaches and stunning sunsets.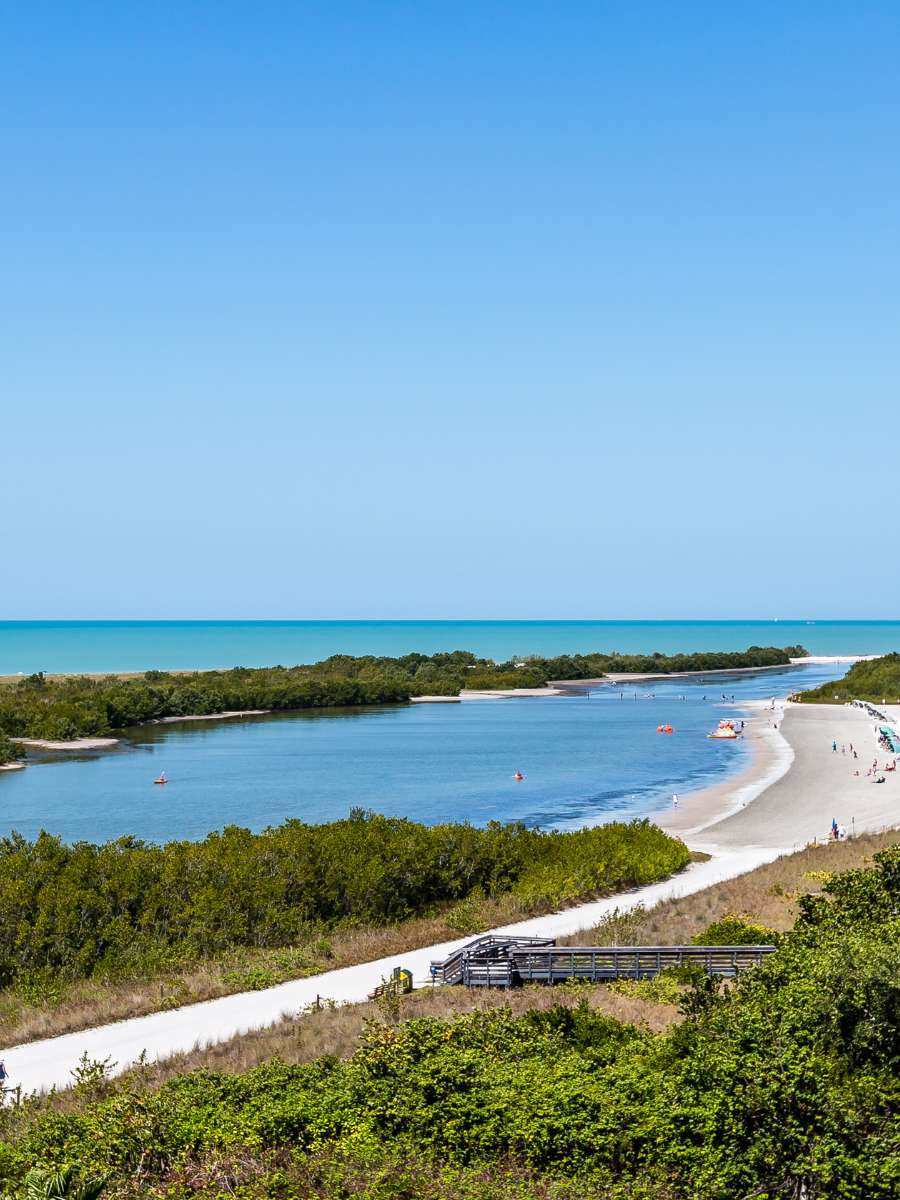 Located approximately 20 miles outside of Naples, Marco Island calls to those that like a high-end and remote beach vacation.
Tucked away from the larger tourist destinations, Marco Island has a relaxed, laid-back vibe that allows you to unwind and soak up the beauty of nature.
So whether you're looking to frolic in the waves, cast a line and try your luck at fishing, or lounge on the beach and watch the sunset, Marco Island is a great choice.
7. Cocoa Beach | Best Surfing Beaches in Florida
Located on Florida's Space Coast, Cocoa Beach is a great spot for surfing and other water sports. It's also known for its scenic pier and nearby attractions like the Kennedy Space Center.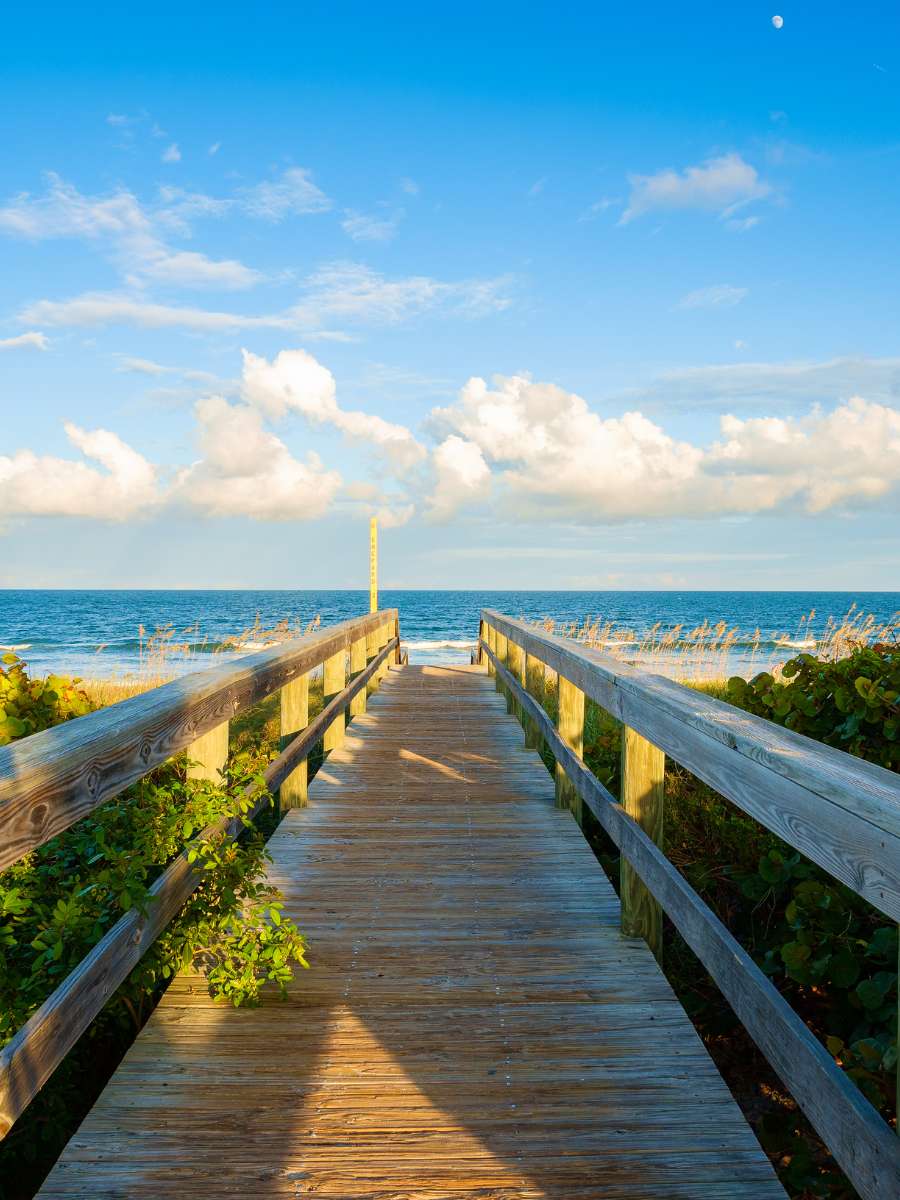 Some of the more popular things to do in Cocoa Beach include taking surf lessons, fishing at the pier, or exploring the Historic Cocoa Village.
Whenever I get the chance, I love browsing at the shops and art galleries after spending a day lounging at the beach.
Cocoa Beach has numerous bars and restaurants serving fresh seafood and tropical cocktails.
After your meal, don't miss the Florida Key Lime Pie Company for the ultimate slice of pie to end your day.
8. Panama City Beach | Best Party Beaches in Florida
Nestled on the northwest coast of Florida, Panama City Beach is a classic beach destination that beckons visitors with its clean turquoise waters and sugary white sand expanding 27 miles long.
With its mild climate all year round, and proximity to neighboring states, it's no wonder Panama City is known for being the "Spring Break Capital of the World."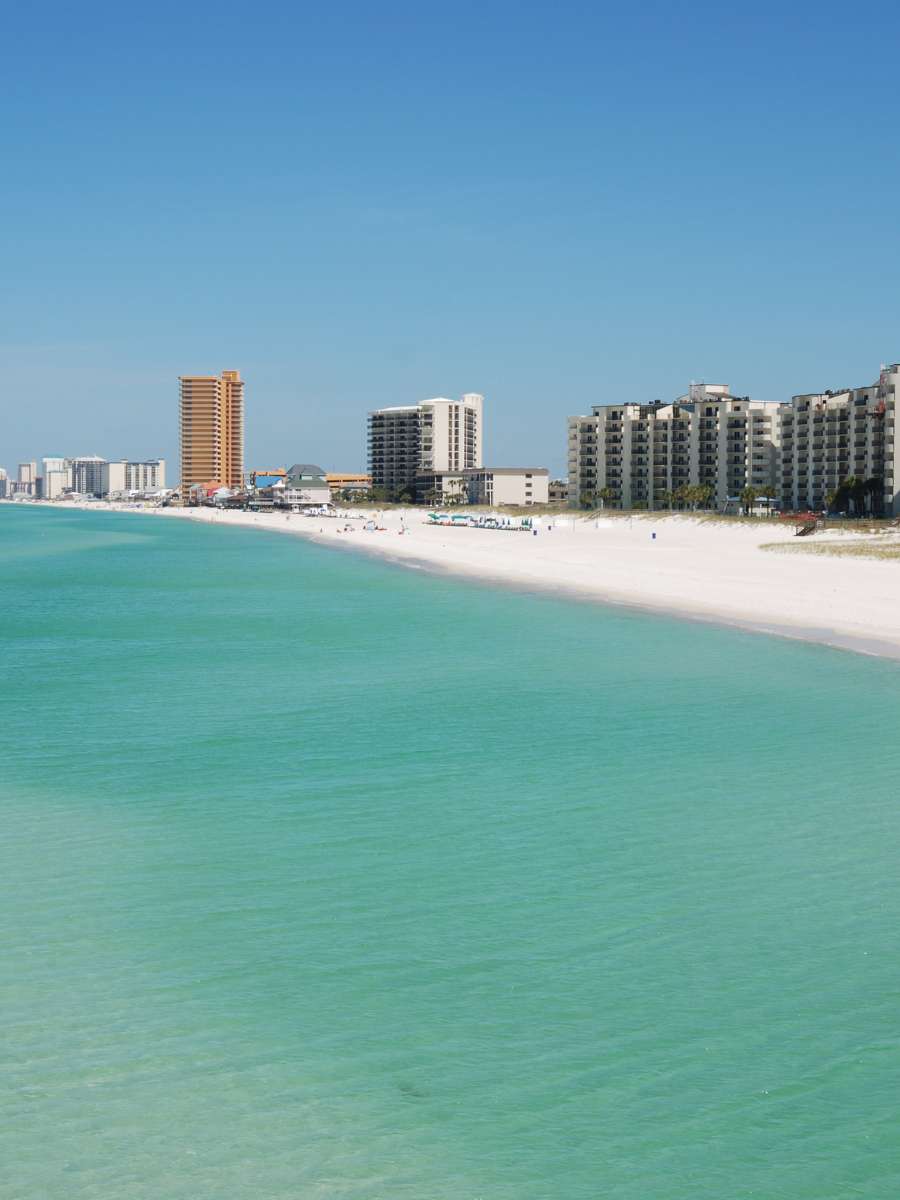 The city is highly favored by those looking for adventure and party vibes. There are plenty of fun activities ranging from parasailing to jet skiing.
For those less brave, there is shopping and activities at the Pier Park Mall or, my favorite, simply kicking back while hearing some live music.
Those that prefer a quiet beach getaway will want to check out Shell Island and St Andrews State Park. While Shell Island requires a boat or ferry, St Andrews State Park is easily accessible by vehicle.
9. Augustine Beach | Best Florida Beaches You Can Drive On
St. Augustine Beach is a gem of the East Coast of Florida, offering the perfect blend of history and relaxation.
The 42-mile-long beach features pristine sand, nature trails, and a fishing pier.
Make time to walk the pier, or if you're more adventurous, you can even drive a 4×4 or a car on the beach!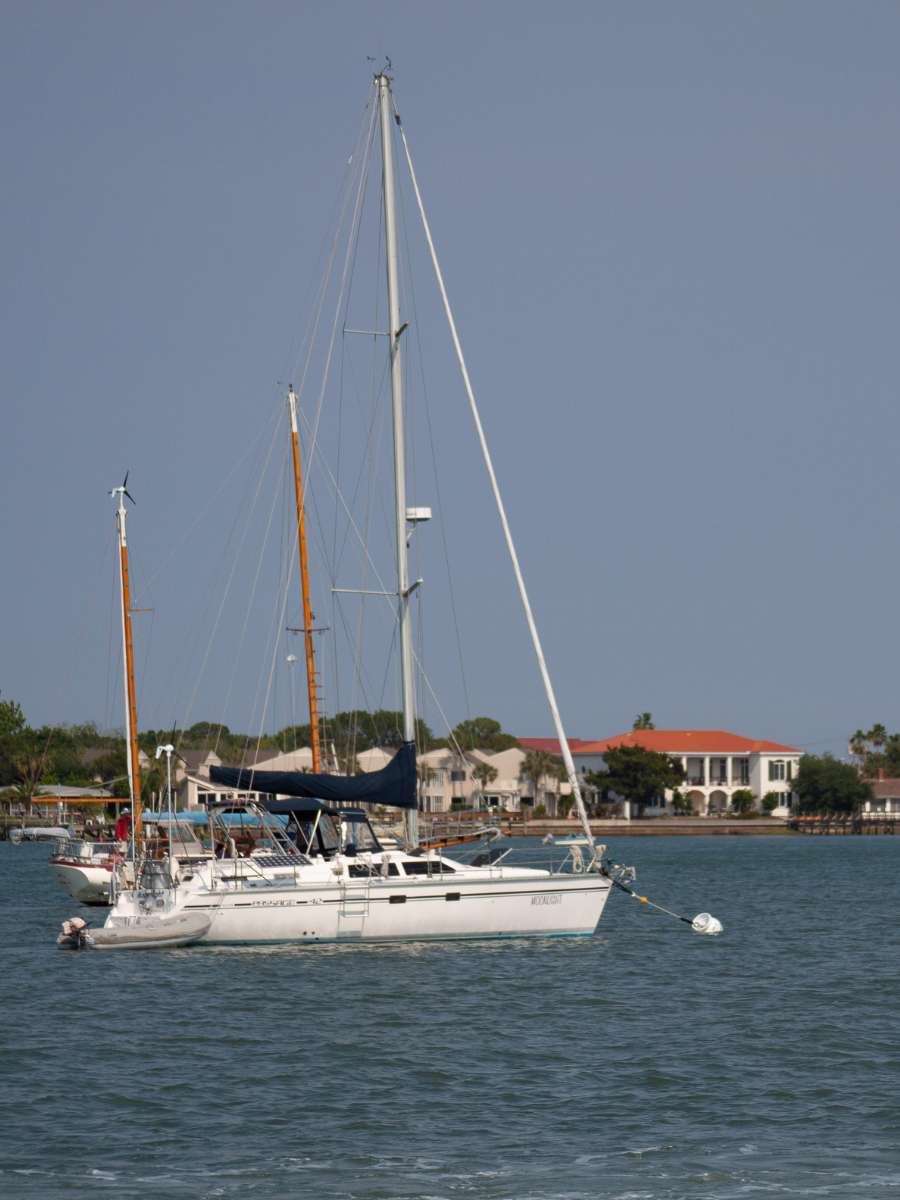 While St. Augustine Beach tends to be quiet and uncrowded, you're close enough to enjoy a day in the fabulous city of St. Augustine with a plethora of things to do.
The town of St. Augustine features historic landmarks (i.e., Ponce de Leon's Fountain of Youth), museums, and some of my favorite places to eat, including The Columbia Restaurant.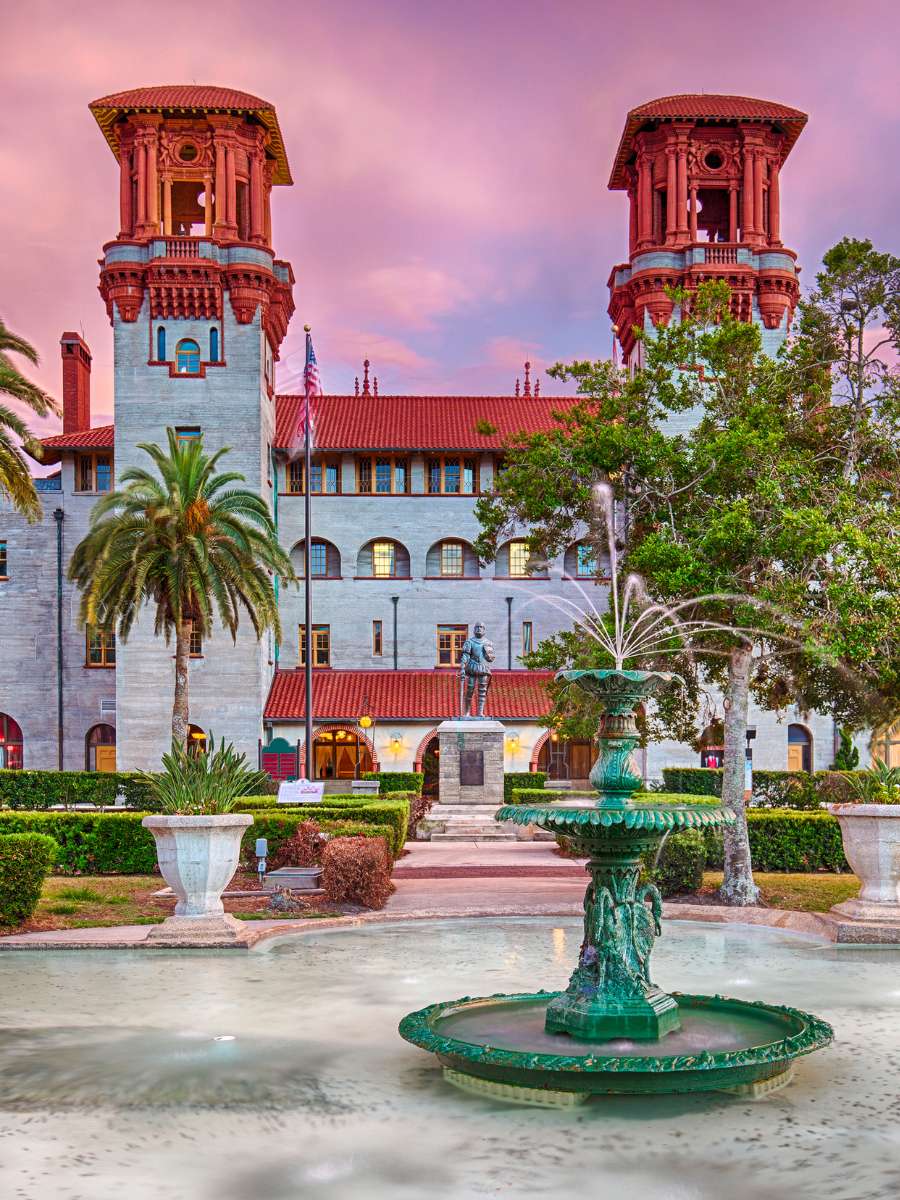 10. Siesta Key Beach | Best White Sand Beaches in Florida
Located near Sarasota, Siesta Key Beach is consistently voted one of the best beaches in the United States.
It has quartz sand beaches, warm waters, and stunning sunset views. While it can be busy during peak season, Siesta Key Beach provides ample free parking to make this an accessible location to everyone.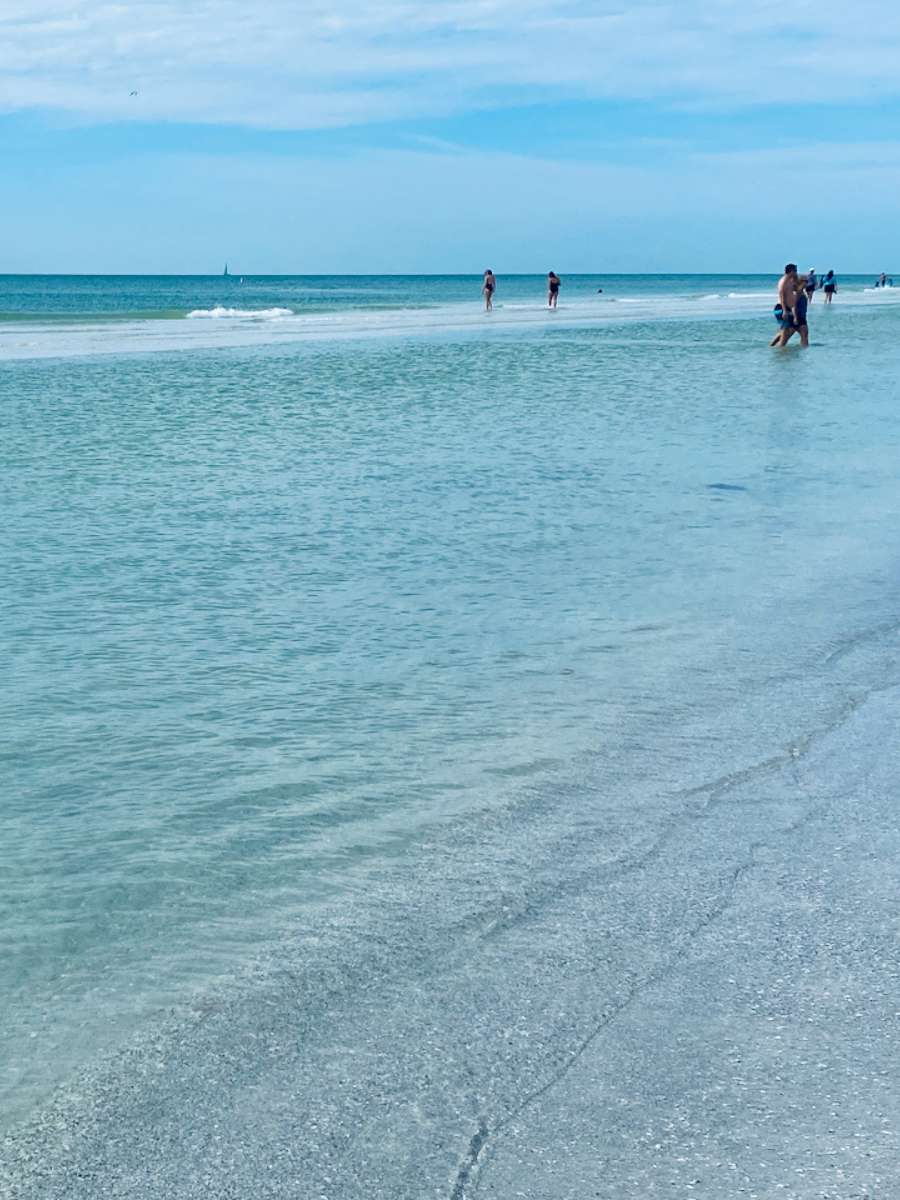 This kid-friendly beach is perfect for sunbathing, swimming, paddle boarding, or kayaking.
Plus, Siesta Key Beach has some of the most modern and pristine amenities, with two concession areas, grills, beach volleyball, and plenty of lifeguards and support staff on duty.
They are also two large playgrounds for kids to enjoy.
While Siesta Key Beach has few resorts, there are plenty of short-term rentals or hotels in nearby Sarasota, Longboat Key, and Anna Maria Island.
Siesta Key also has one of the most charming beach villages offering numerous shopping, dining, and entertainment.
11. Key West | Warmest Beach in Florida
When you want to de-thaw from the cold weather, you'll want to check out the warmest beach in Florida, Key West.
On average, Key West consistently has ideal water temperatures averaging 79°F year, up to 85°F in the summer months.
Key West is an ideal location for couples and families and is dog-friendly. Smathers Beach is one of the most popular beaches since it is the largest.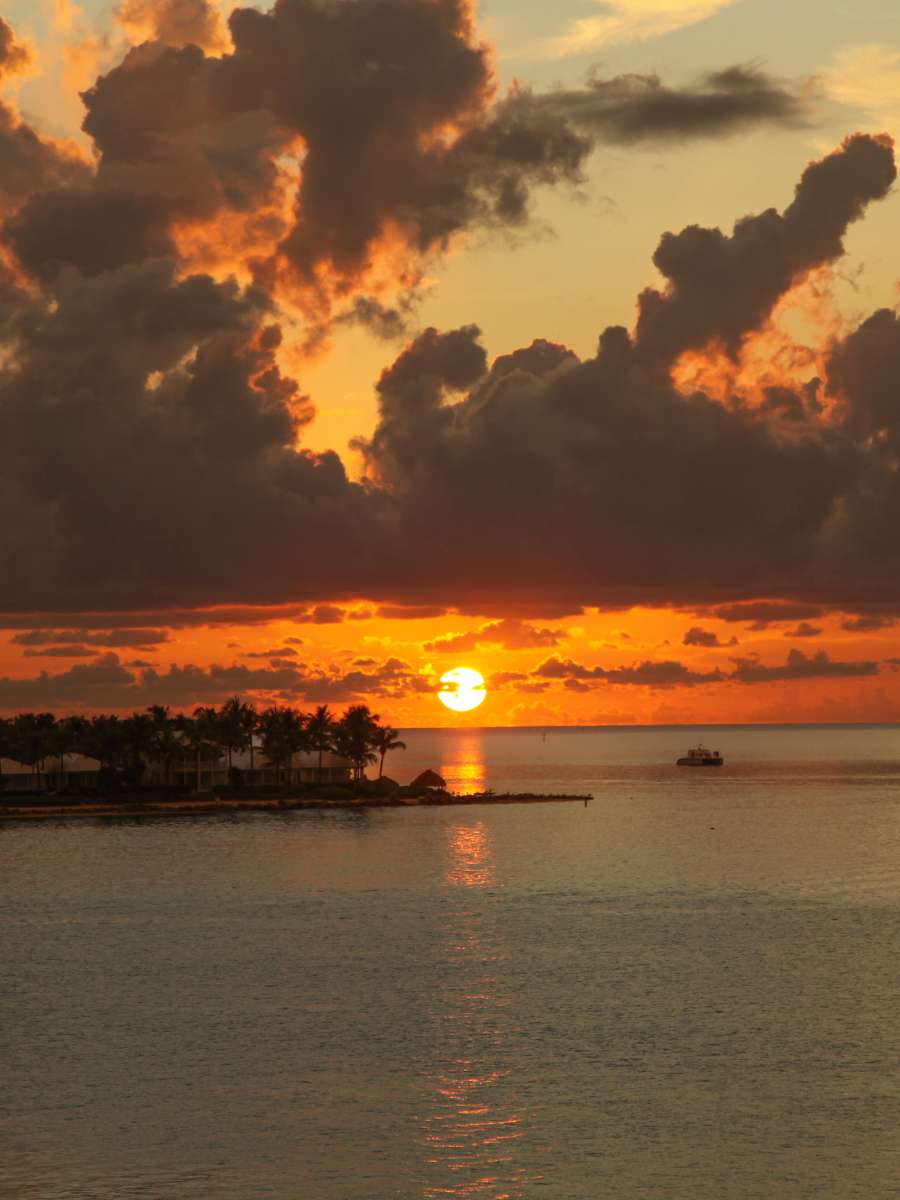 However, I prefer Clarence S. Higgs Memorial Beach, which is closer to Old Town and offers a fit trail, tennis and pickleball courts, and a pier. The Key West Dog Beach is also within walking distance.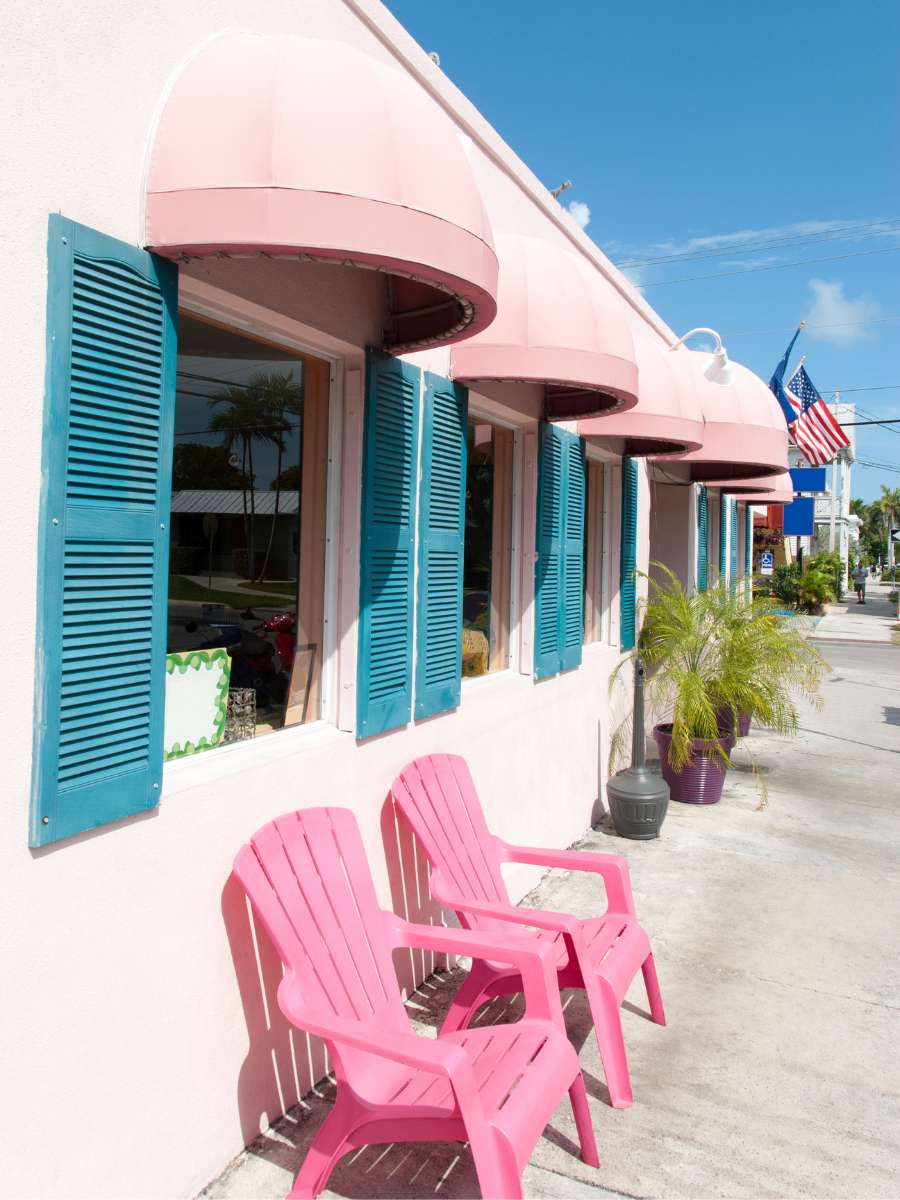 12. Sanibel Island | Best Beaches in Florida for Shelling
Sanibel Island is a beautiful destination offering some of the world's most picturesque beaches.
The island is famous for its abundance of seashells and the beautiful white sand beaches that stretch for miles.
While Sanibel Island was devastated in 2022 by the hurricane, parts have remained unopened such as Lighthouse Beach Park.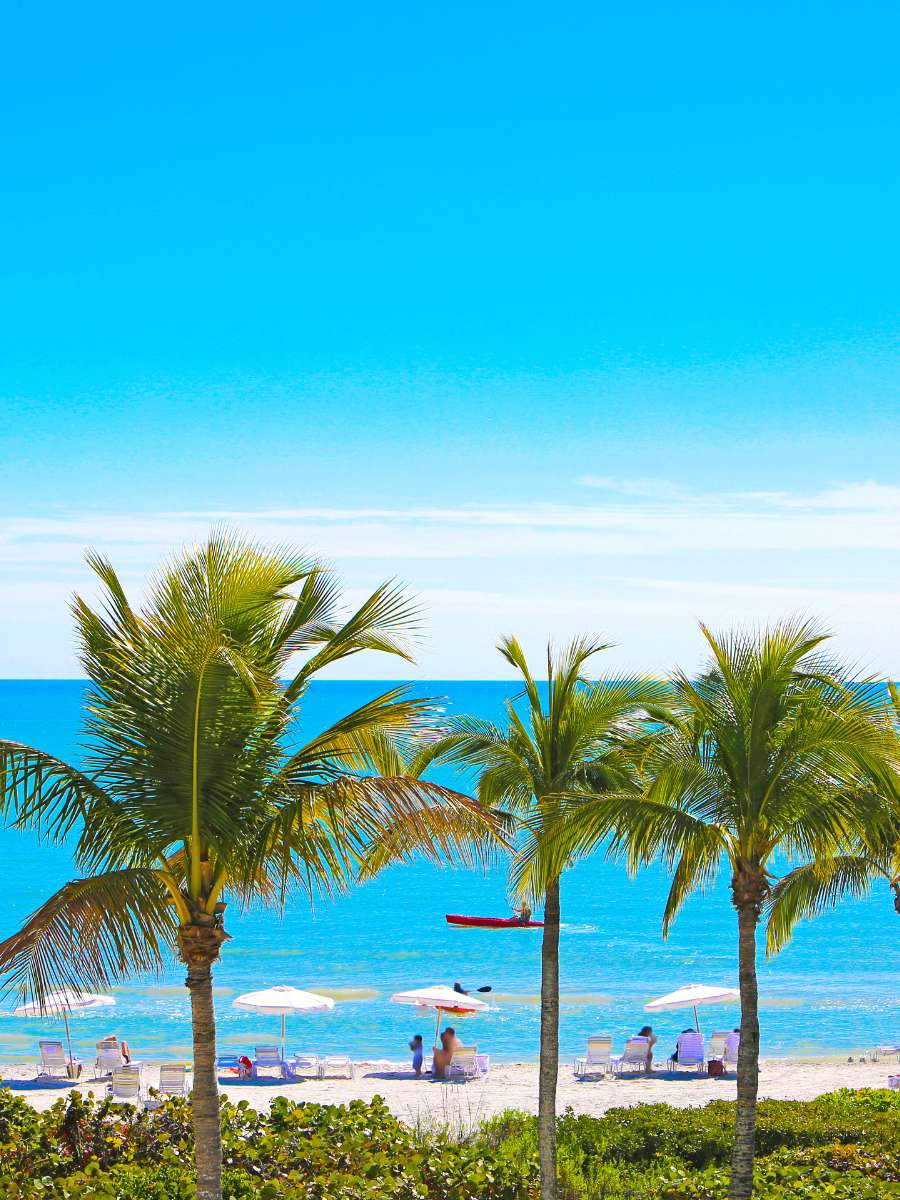 However, Bowman's Beach has already returned to its prior glory and has tons of sea shells. I highly recommend visiting when the tide is going out to optimize your shelling experience.
13. Pensacola Beach | Best Dog Beaches in Florida
Pensacola Beach is one of the best beaches in Northern Florida.
Situated on Florida's panhandle, it is known for its pristine white sand beaches and emerald green waters with a laid-back atmosphere.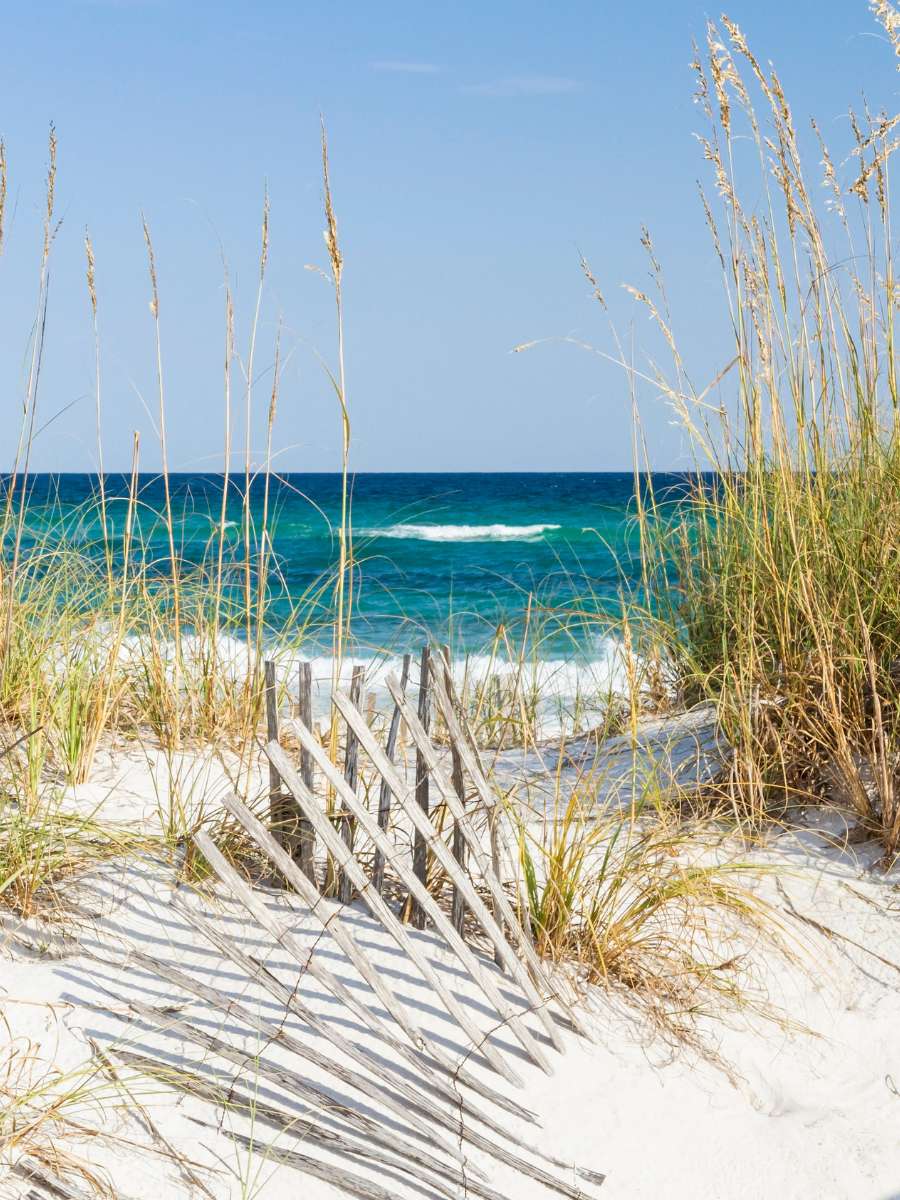 Pensacola Beach tends to fly under the radar and is less crowded.
Plus, it has free parking as a bonus. If you're like me, you'll love walking on the crisp, soft white sand while taking in the beauty of the gorgeous emerald-green waters.
There are also various souvenir shops, hotels, bars, and restaurants at the beach or within easy walking distance.
There are lifeguards on duty during portions of the year, full-time or part-time depending on the season. There are even two dog beaches (East and West), so you can bring your furry best friend along.
Final Thoughts: The Best Beaches in Florida
Florida has many beautiful beaches, making it a perfect destination for beach lovers.
While Clearwater Beach may be my top beach choice for vacationers, you may be inclined to disagree – and that's ok! It truly depends on what type of beach vacation you are looking for.
ABOUT THE AUTHOR
Erin is the founder of Erin's Travel Tips, a Florida-based travel blog specializing in unique family travel destinations, outdoor getaways in Florida and beyond.