11 Beautiful Hot Springs in Florida You Have to Check Out
Wondering which hot springs in Florida to visit? Here's a list of ideas!
Florida has a lot more to offer travelers who prefer something a little different than the state's famed theme parks, bustling cities, and magnificent beaches.
Many crystal-clear springs can be found all over the Sunshine State, where visitors can spend days swimming, kayaking, tubing, snorkeling, and, if they know where to look, even seeing manatees.
Here are some of the best natural hot springs in Florida if you want to add a few to your itinerary.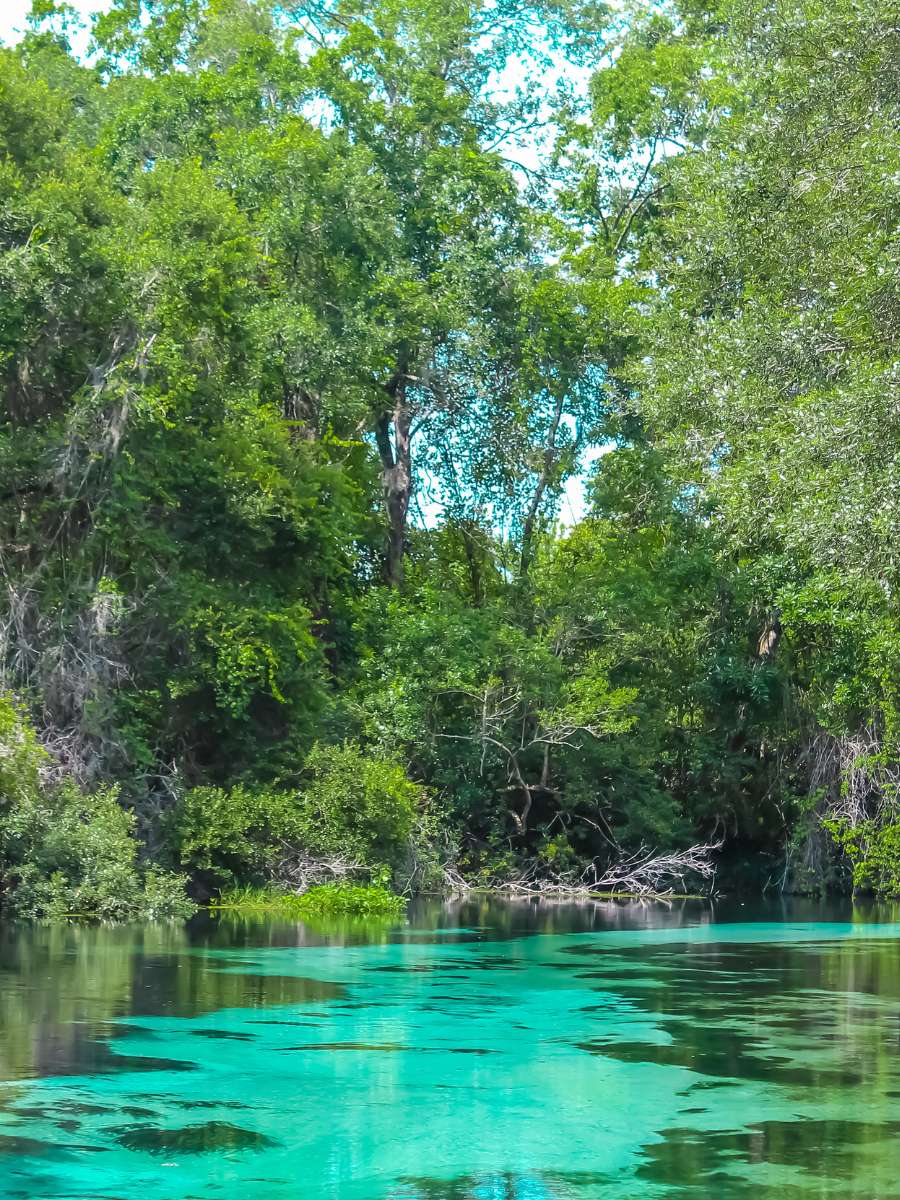 How hot are hot springs in Florida?
Springs in Florida are usually pretty cool and stay a consistent 70 degrees year-round.
Despite them being called "hot springs" by most people, Florida does not actually have geothermal or hot springs.
Natural springs in the Sunshine State from where limestone is very close to the surface in some locations. The temperature of the underground water never rises above 68 to 70 degrees.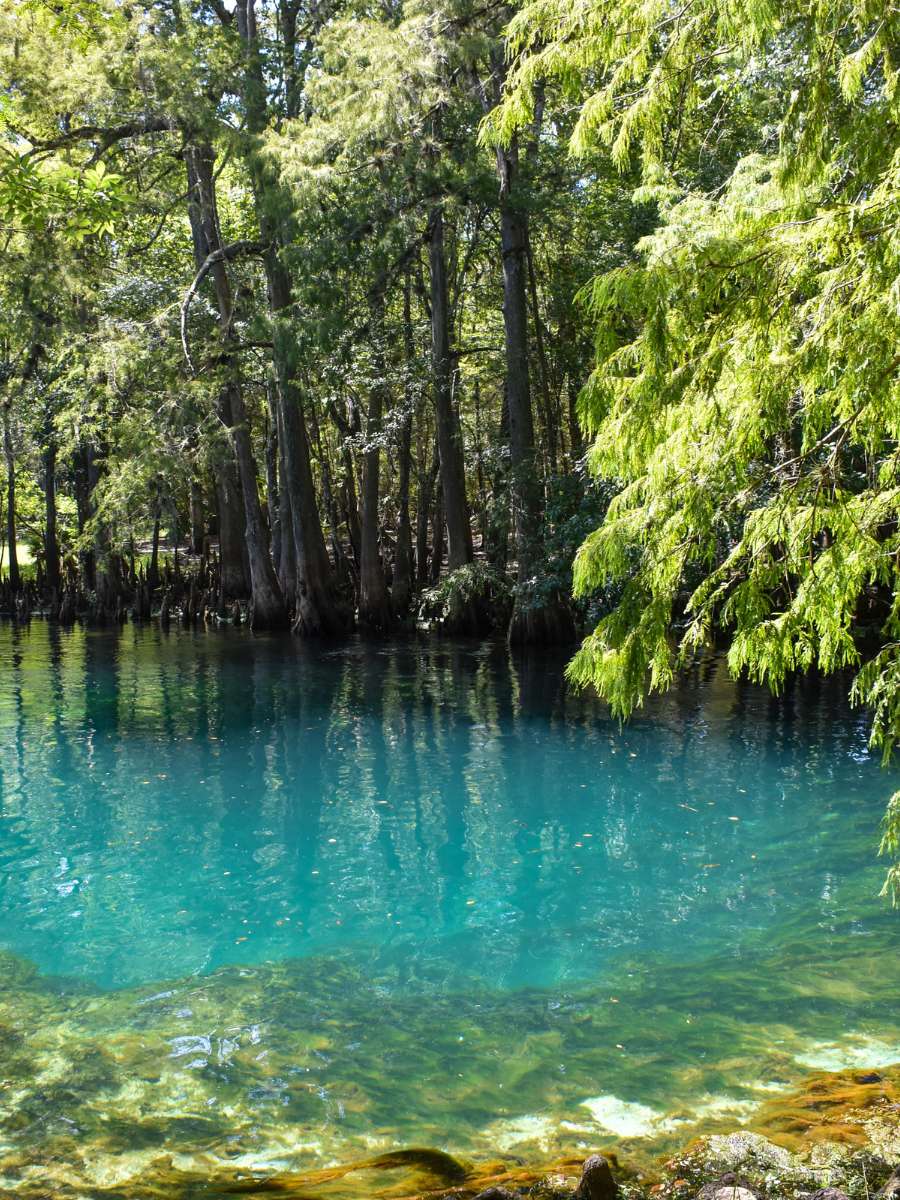 What are the best hot springs in Florida?
A little-known fact that might surprise you is that Florida has the largest concentration of natural freshwater springs in the world. There are over 1,000 of them in the Sunshine State!
The best way to cool off in the middle of nature is to visit Florida's variety of natural springs, which are ideal for a day spent swimming in shimmering hues of emerald green and aqua blue.
Florida's springs are a true spectacle unmatched anywhere else in the world, with interconnected networks of underwater caves and a fascinating assortment of wildlife (we see you, manatees!).
The main activities at the springs are swimming, diving, and snorkeling, but many also offer kayak and canoe rentals so you can explore the lush environment from various angles.
It can be very difficult to decide where to go with so many springs to choose from, so here's a first-timers list of some of the best springs in Florida:
The best hot springs in Florida
1. Ichetucknee Springs State Park
Ichetucknee Springs State Park, close to Fort White, is home to eight springs that are crystal clear and run along the Ichetucknee River.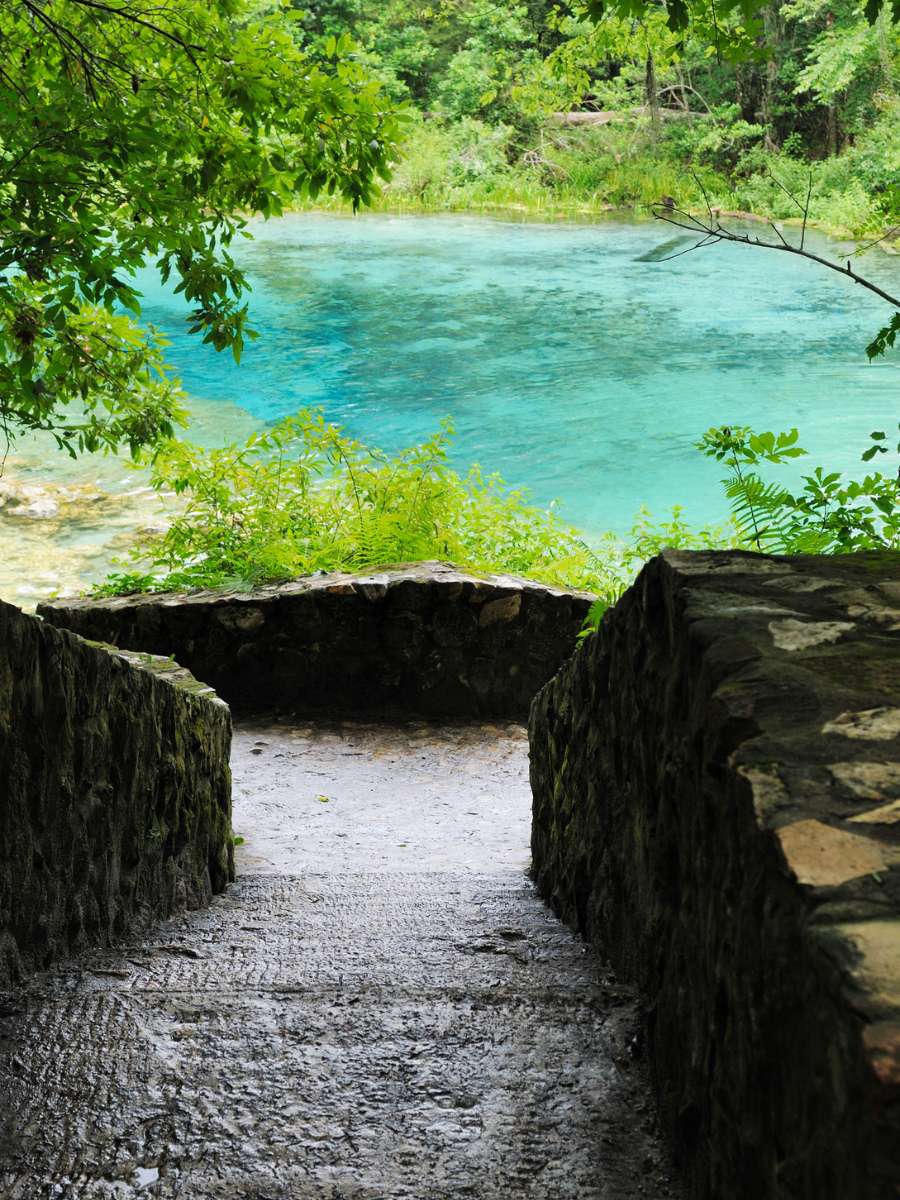 In the midst of luxuriant pine forests, you can engage in a variety of aquatic activities, such as swimming and river tubing.
In addition to hiking three different nature trails, there are also wildlife viewing opportunities. The park is a great place to visit if you want to see some of Florida's best wildlife because it is home to beavers, otters, turtles, wild turkeys, ducks, and more!
2. Weeki Wachee Springs
Weeki Wachee Springs is one of the most popular springs in Florida for all the right reasons. This beautiful spot combines wildlife viewing, water fun, and a dose of classic Florida.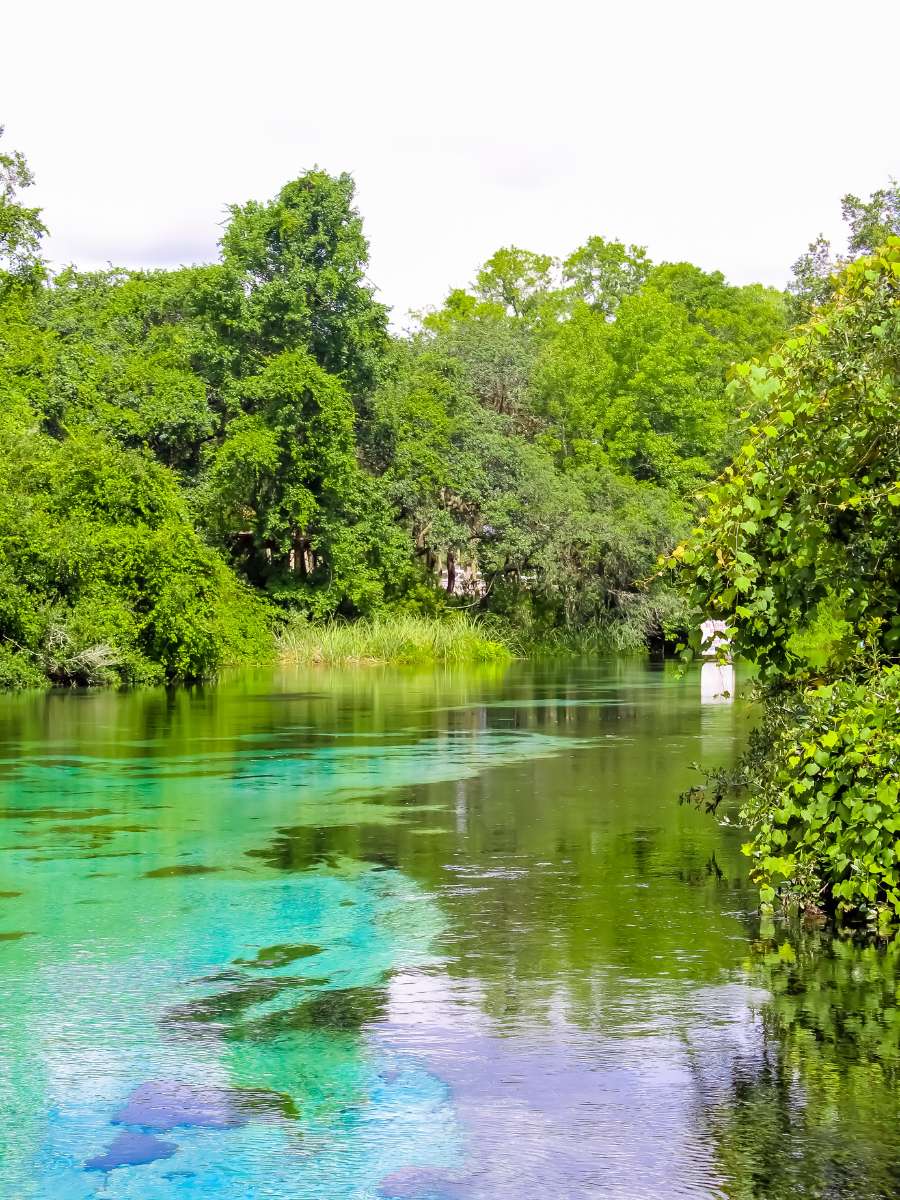 The park's live mermaid show, where you can watch a classic performance of almost-real mermaids swimming around, is the main draw here and has been ever since the 70s!
The audience is given a close-up view inside the underwater amphitheater as the mermaids eat, sing, dance, and converse underwater during several performances throughout the day.
If mermaids aren't your thing, find a spot on the white sand beach and get a refreshing beverage from the tiki bar instead.
Weeki Wachee is a part of the deepest known freshwater cave system in the United States, which researchers and divers have just recently learned about.
3. Blue Springs State Park
Blue Springs State Park is known for being the favorite hangout place for manatees, especially during the winter when they migrate to the area in search of warm water.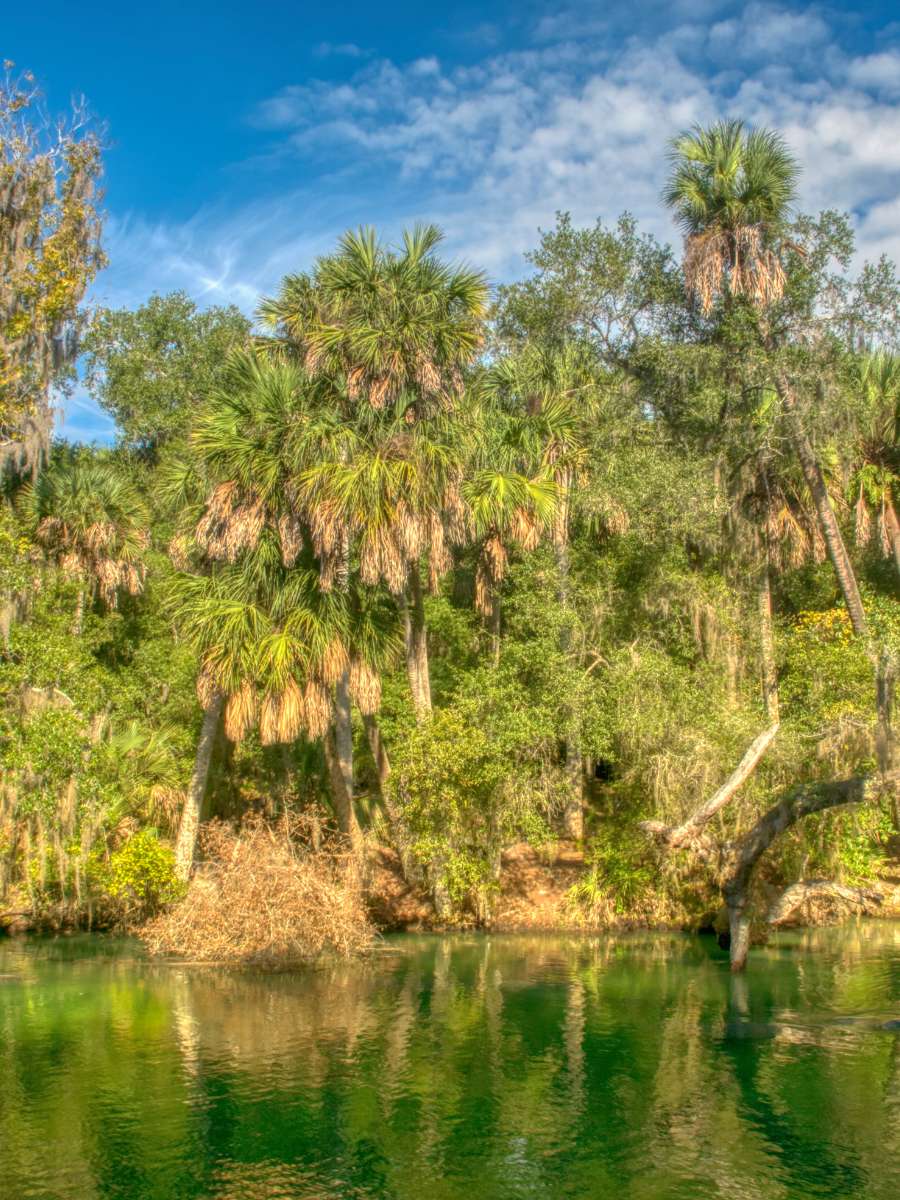 The park is accessible year-round for boaters, kayakers, and paddleboarders, but swimming is prohibited during the manatee season to prevent undue stress on the animals.
It has over 2,600 acres of tropical forest and clear springs, creating an ideal location for enjoying the water, hiking, going wildlife spotting, and relaxing.
4. De Leon Springs State Park
De Leon Springs is a fantastic place to cool off in the 68°F waters that are rumored to have therapeutic qualities.
As a fun fact, the springs were named after a Spanish explorer who thought the springs were the Fountain of Youth!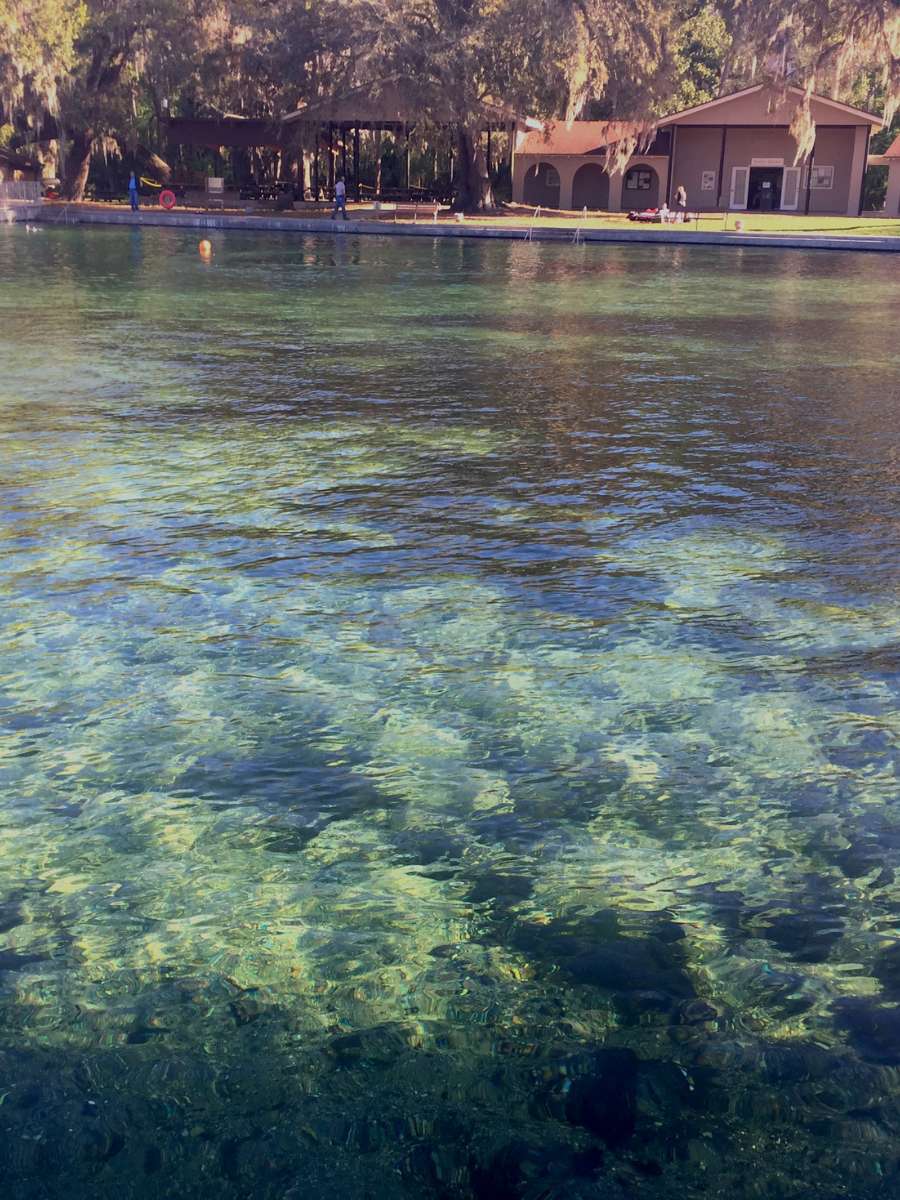 You can kayak, canoe, fish, and hike along a few nature trails through a lush subtropical forest in addition to dipping in the fabled spring and visiting the Fountain of Youth.
5. Ginnie Springs
When it comes to hot springs in Florida, Ginnie Springs tops the list.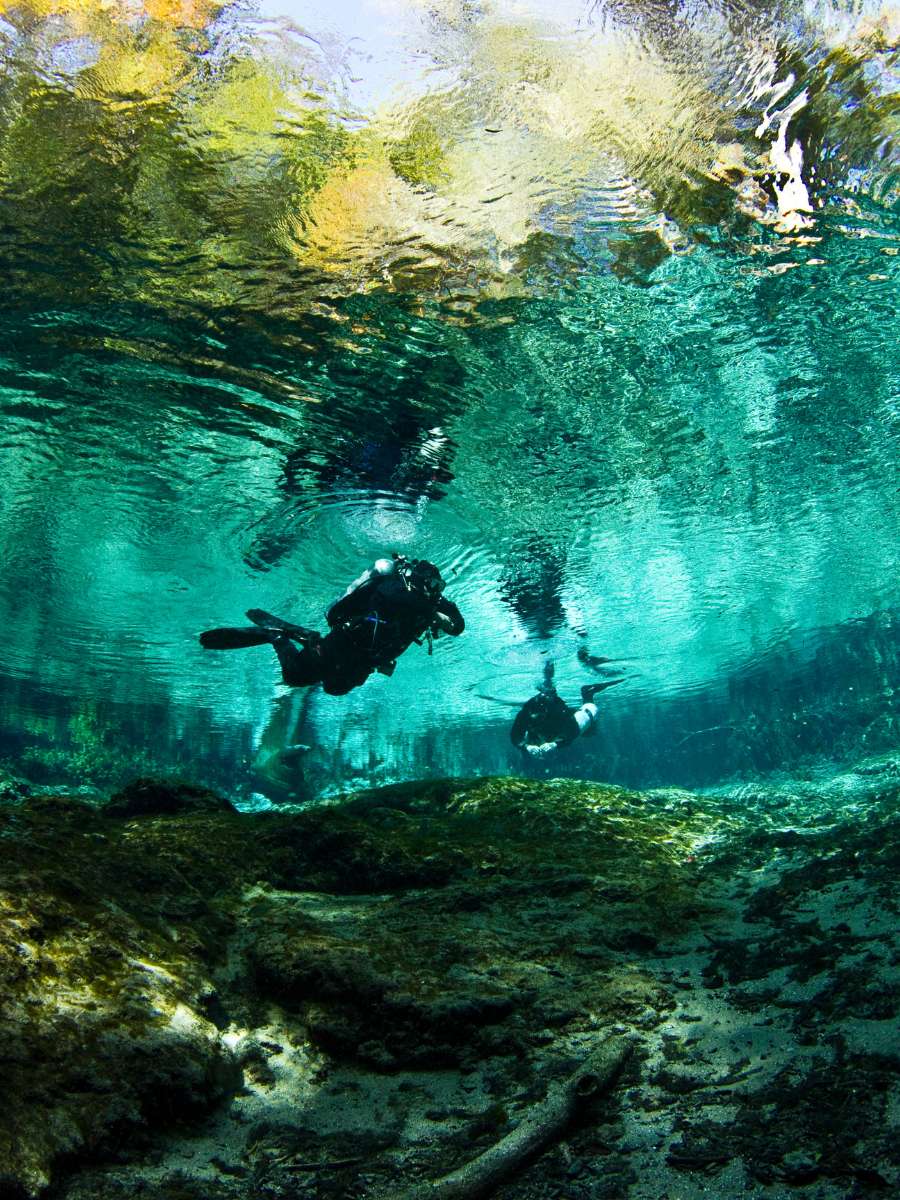 Ginnie Springs is home to one of the deepest underground cave systems in the United States and some of the state's clearest waters.
For casual vacationers, serious snorkelers, and cave divers alike, seven springs, white sand, crystal-clear water, and caves ensure a wonderful getaway.
The numerous campgrounds on-site are very popular with young people who choose to camp there. Due to the fact that drinking is permitted in Ginnie Springs, a lot of college students visit the area for both water activities and parties, so we recommend visiting during the mornings on weekdays if that's not exactly your vibe.
YOU MAY ALSO LIKE:
6. Wakulla Springs State Park
Known for its impressive size and clarity, Wakulla Springs is one of the largest and deepest freshwater springs in the world.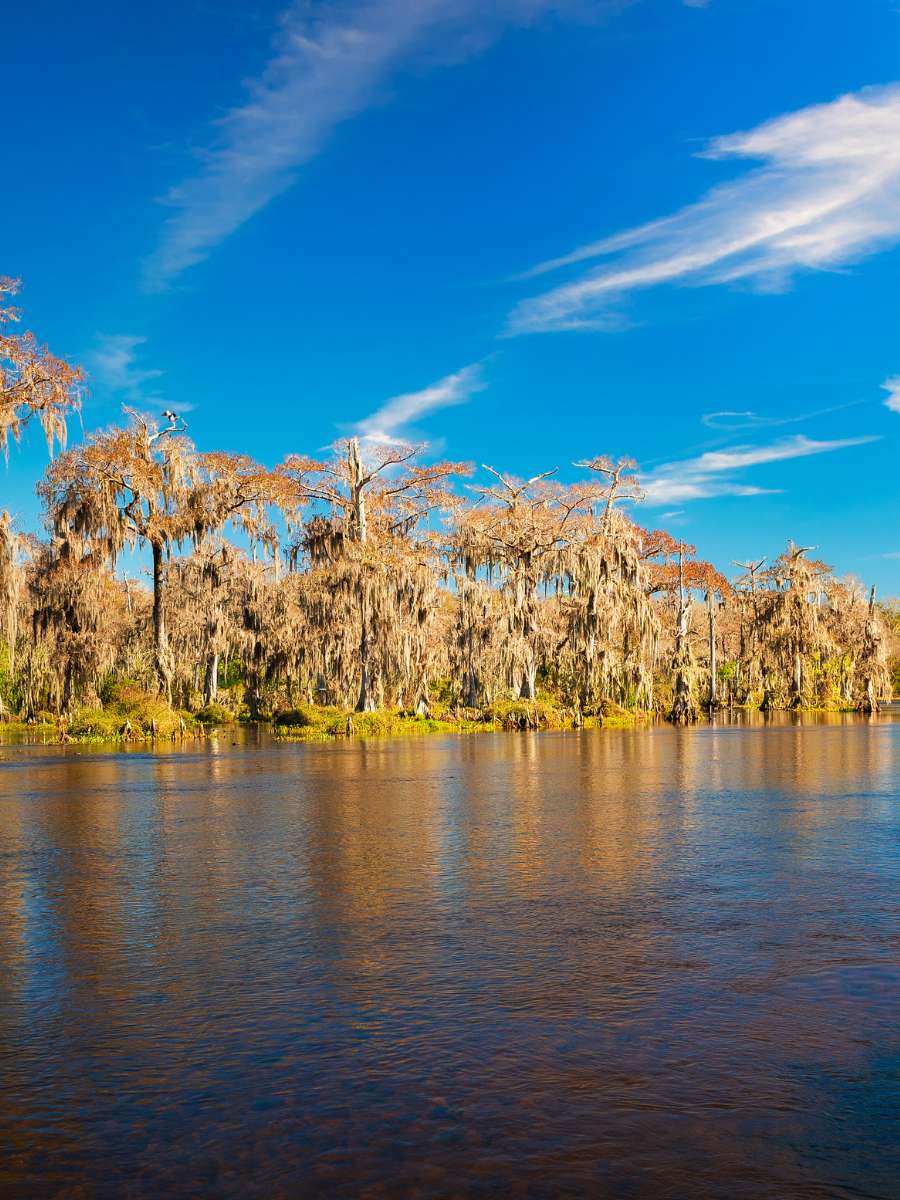 One of the best ways to experience Wakulla Springs is through a guided boat tour. The park offers narrated riverboat tours that take visitors along the Wakulla River, providing insights into the park's rich history, diverse wildlife, and the spring's ecological importance.
During the tour, keep an eye out for wildlife sightings, including alligators, wading birds, and perhaps even a glimpse of manatees.
7. Three Sisters Springs
The largest winter refuge for manatees on Florida's Gulf Coast is a 57-acre wetland called Three Sisters Springs.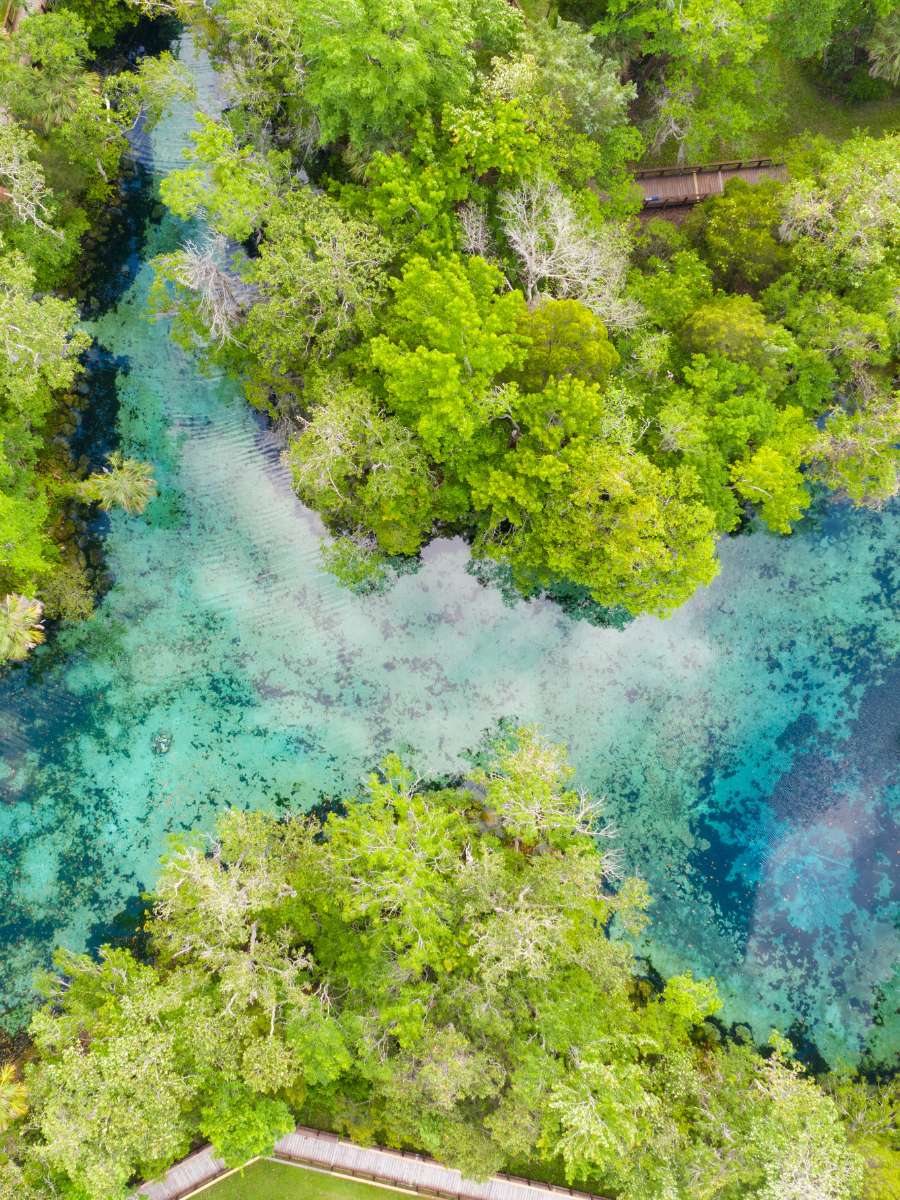 This spring is the ideal place to see wildlife, including West Indian manatees, who love hanging out here when the ocean gets a bit too cold!
To observe them from the boardwalk, you can take a trolley tour. To get closer to them, you can kayak or take a guided paddle tour.
8. Alexander Springs Recreation Area
Alexander Springs, located in the Ocala National Forest, is a paradise for water sports enthusiasts, particularly stand-up paddleboarders, kayakers, and snorkelers.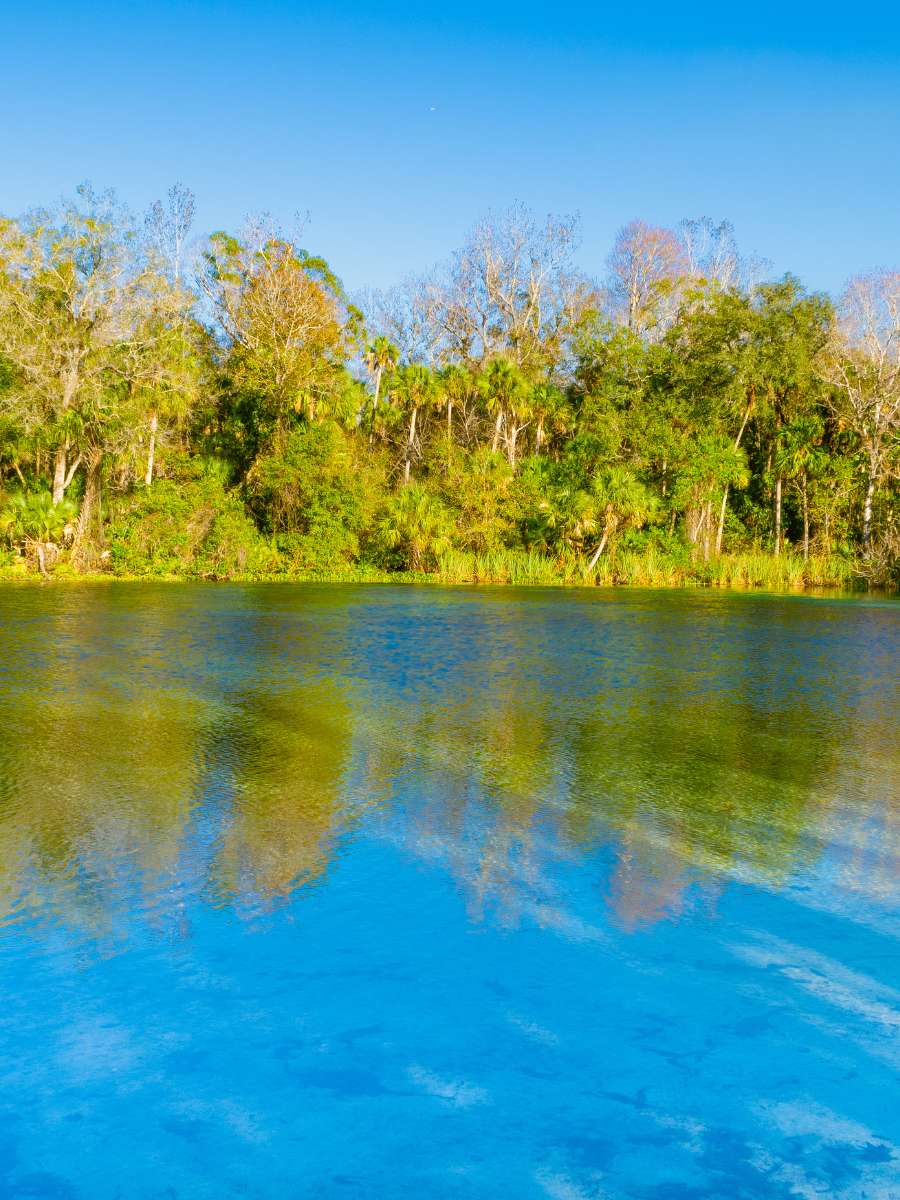 Alexander Springs is also a fantastic location for snorkeling if you want to see turtles swimming among lilies or thousands of colorful fish gliding by.
With its easy trails and gently sloping spring pool, this location is also great for hiking and swimming if you're traveling with kids.
9. Rainbow Springs
In addition to being a beautiful natural area with Florida's fourth-largest spring, Rainbow Springs State Park is also a historically significant location that dates back more than 10,000 years to the time when the area was inhabited by native people.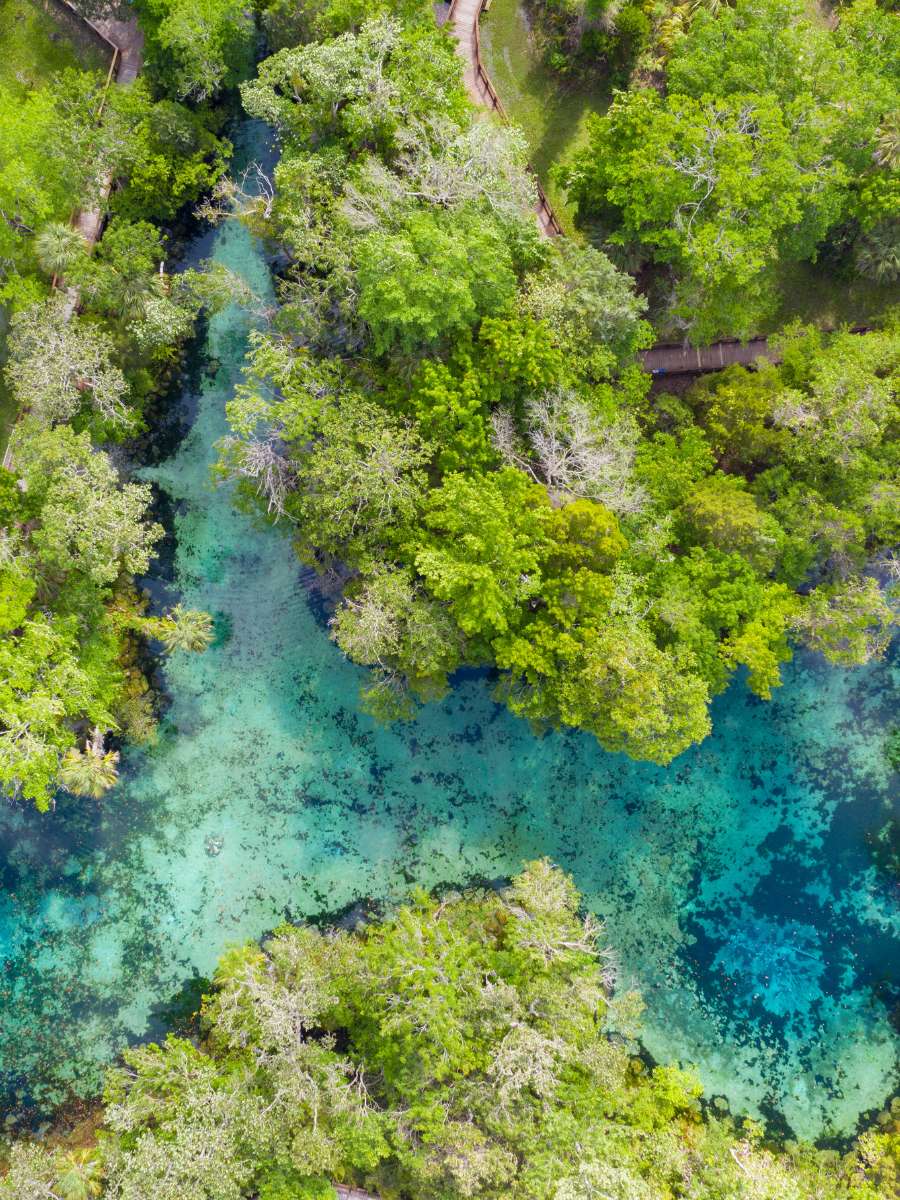 You can go hiking here among five different natural springs, stunning waterfalls, moss-covered cypress trees, and lovely floral gardens.
After that, you can go swimming in the springs, tubing, or paddling down the river while getting a chance to see some of the local wildlife, such as deer, foxes, and wild turkeys.
10. Manatee Springs State Park
Manatee Springs State Park is a beautiful natural gem located near Chiefland, Florida. The park encompasses over 800 acres of pristine wilderness, and its main attraction is the crystal-clear spring that flows into the Suwannee River.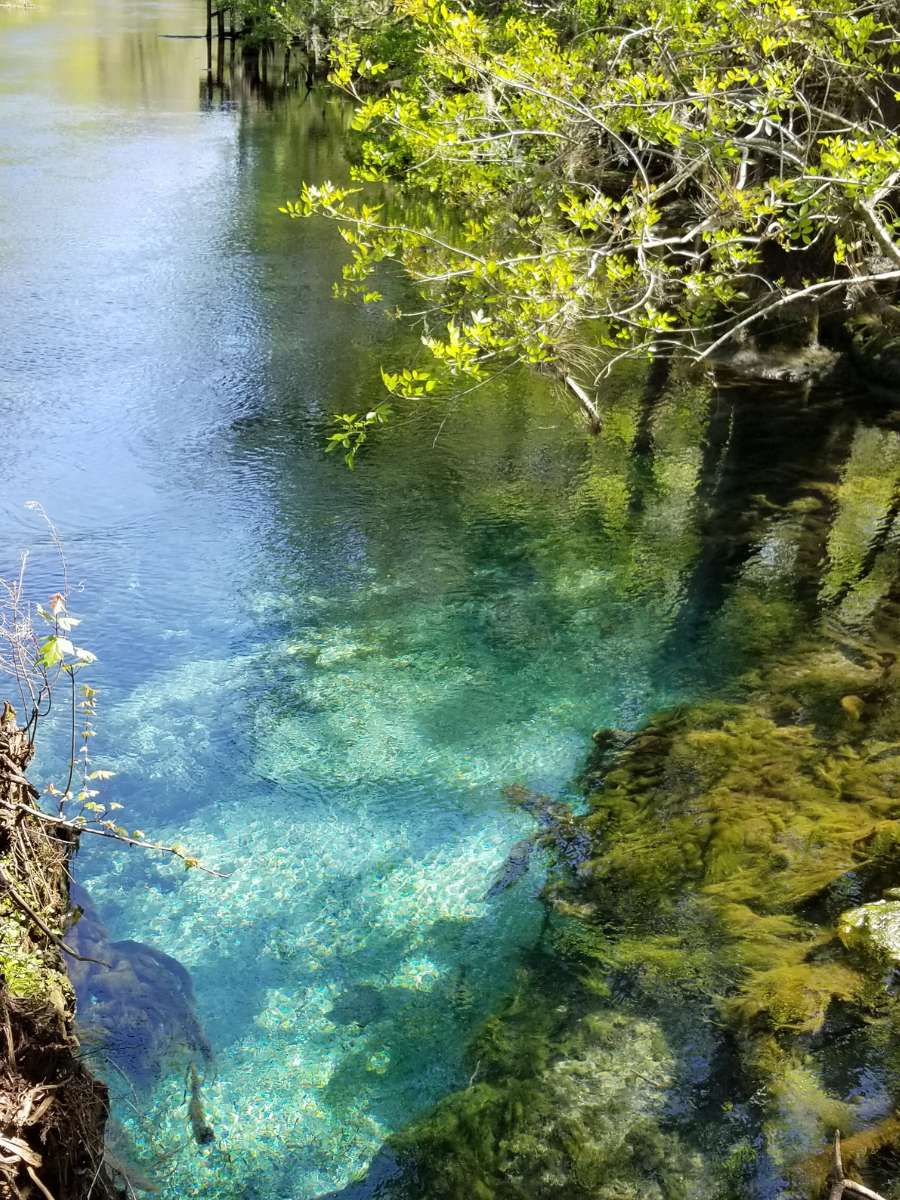 The docile and enormous Florida manatees that seek shelter in the spring's warm waters during the winter months are the source of the park's name.
The spring is the perfect habitat for these threatened marine mammals because it consistently stays at a temperature of 72 degrees Fahrenheit. From the designated viewing areas along the spring run, visitors can view manatees.
Manatee Springs offers an excellent opportunity for swimming and snorkeling in its refreshing spring waters. The clear water allows for great visibility, giving you a chance to spot fish, turtles, and other aquatic life. Swimming is allowed in designated areas, and snorkeling gear is available for rent from the park's concessionaire.
11. Devil's Den
Devil's Den is a unique and fascinating natural wonder located in Williston, Florida. It is an underground spring nestled inside a prehistoric cave, offering visitors an experience that feels otherworldly.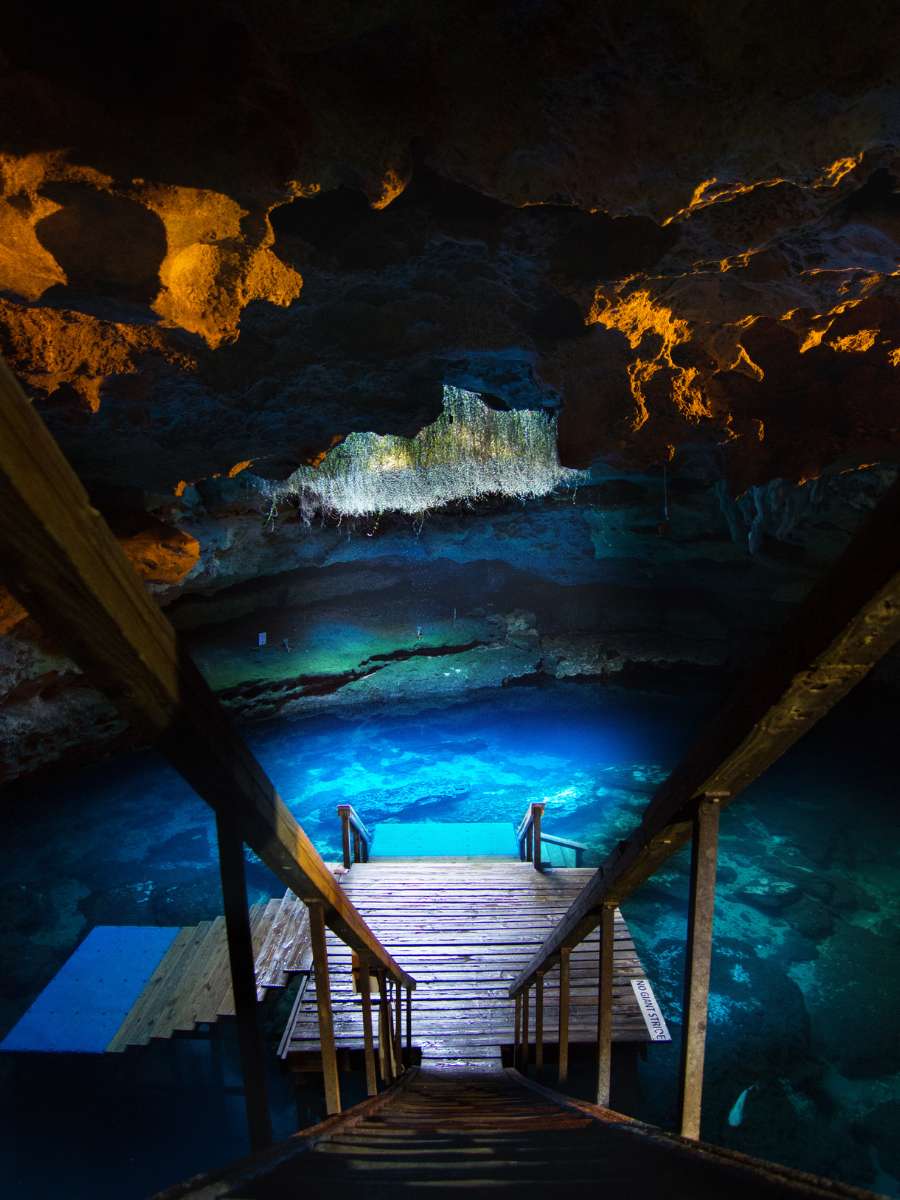 The cave offers a unique diving experience, as sunlight streams through openings in the ceiling, illuminating the water below. Divers can explore the submerged cave chambers, rock formations, and ancient fossils, creating an unforgettable adventure.
Moreover, the area around Devil's Den features nature trails that wind through the lush forest, providing opportunities for hiking and wildlife viewing.
The trails offer a chance to spot native flora and fauna, including various bird species and small mammals.
FAQs about hot springs in Florida
Which is the best hot spring in Florida?
A great place to begin exploring the springs in Florida is Blue Spring State Park, where manatees seek safety from the chilly ocean waters in the winter.
Rainbow Springs State Park is another great choice. There is a 10,000-year-old spring you'll love if you're looking for a mix of history and nature. Ichetucknee Springs is the place to go for a day of tubing, swimming, and relaxation.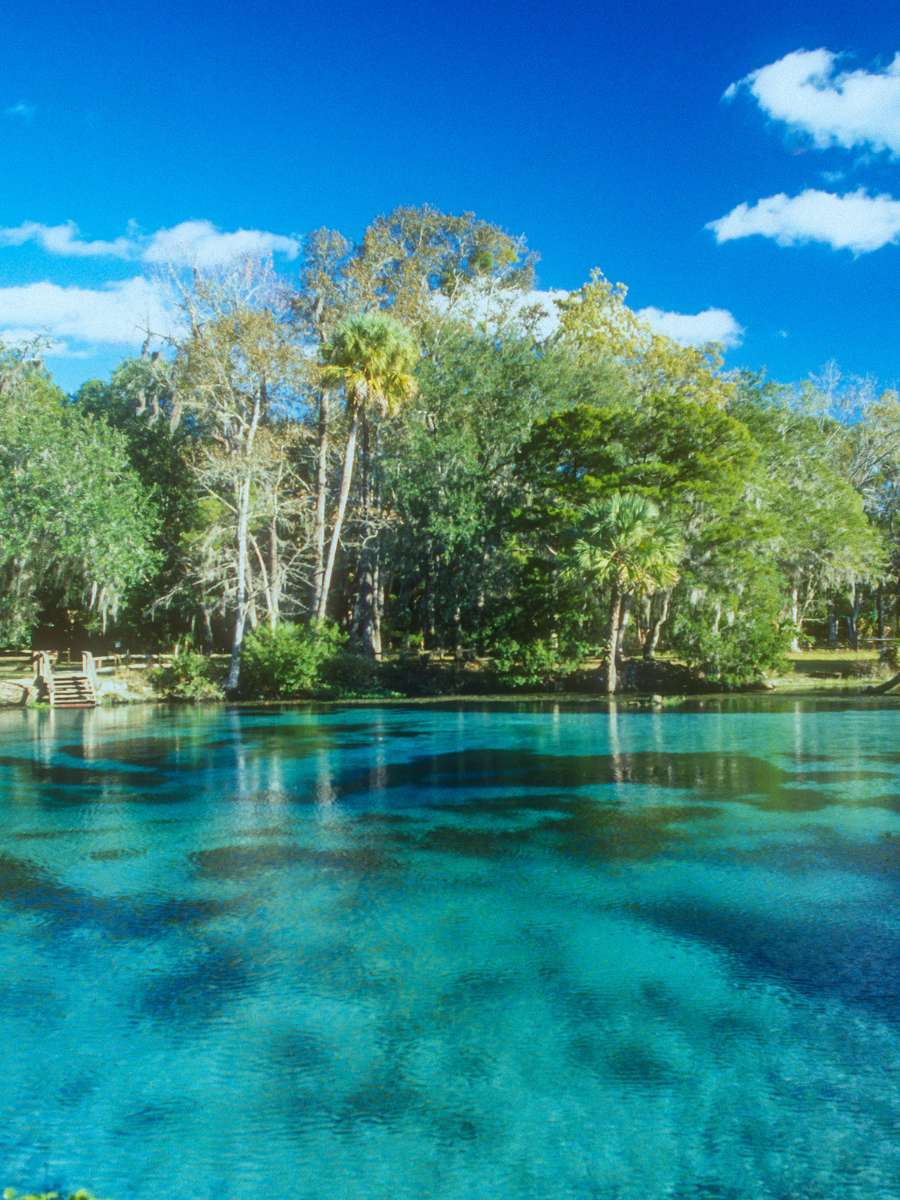 What is the most visited hot spring in Florida?
Weeki Wachee Springs is considered the most visited hot springs in Florida. Weeki Wachee is a mineral spring that has been around for almost ten years. Every day, thousands of people visit this location.
What part of Florida has the most natural springs?
North and North-Central Florida is where the majority of the state's springs can be found as this area of the Sunshine State is where limestone and dolomite are found closest to the surface.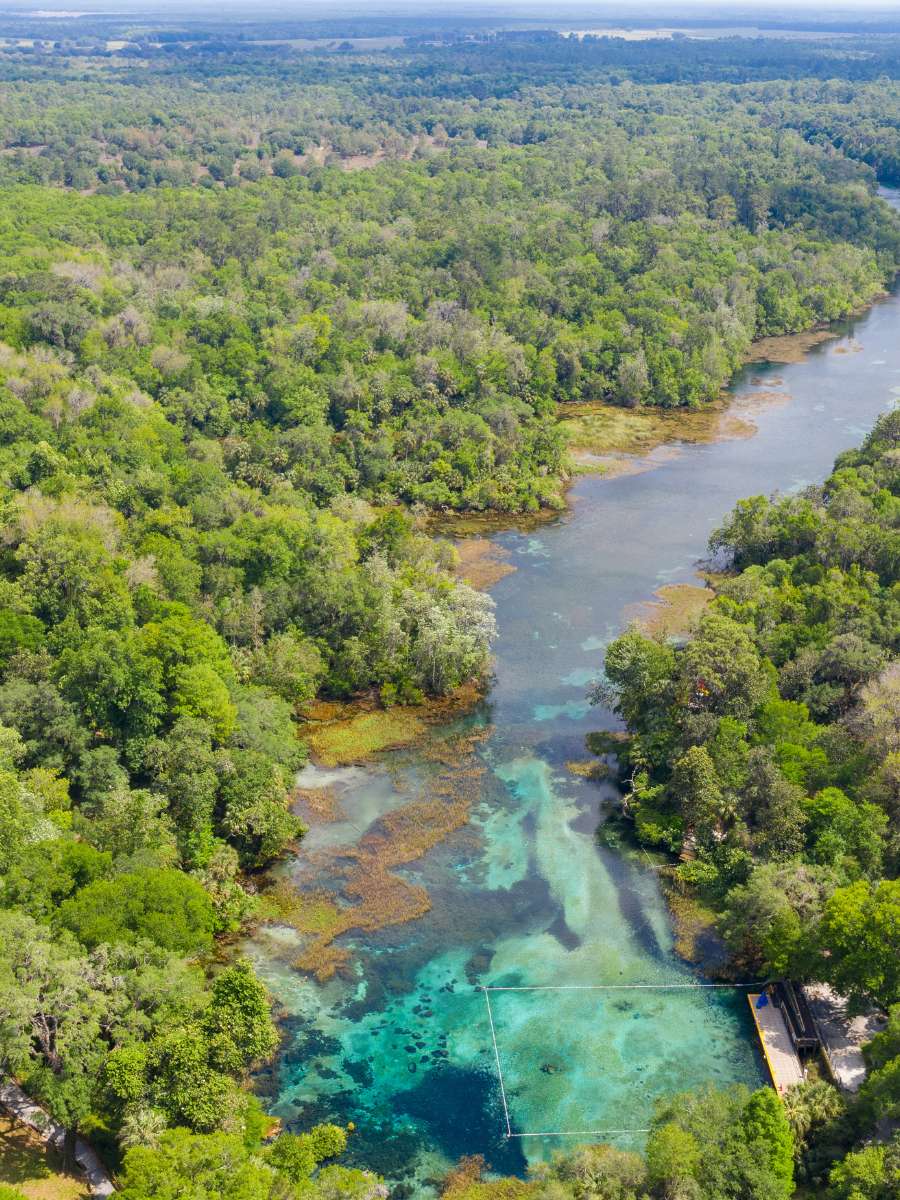 Have Florida hot springs changed?
Florida's springs looked different than they do now before the state's population started to soar in the 1960s, which led to widespread land development, deforestation, and farming.
The majority of people who visit the springs for the first time today are awed by their beauty, but someone who visited them in the past may be surprised by the changes they've undergone.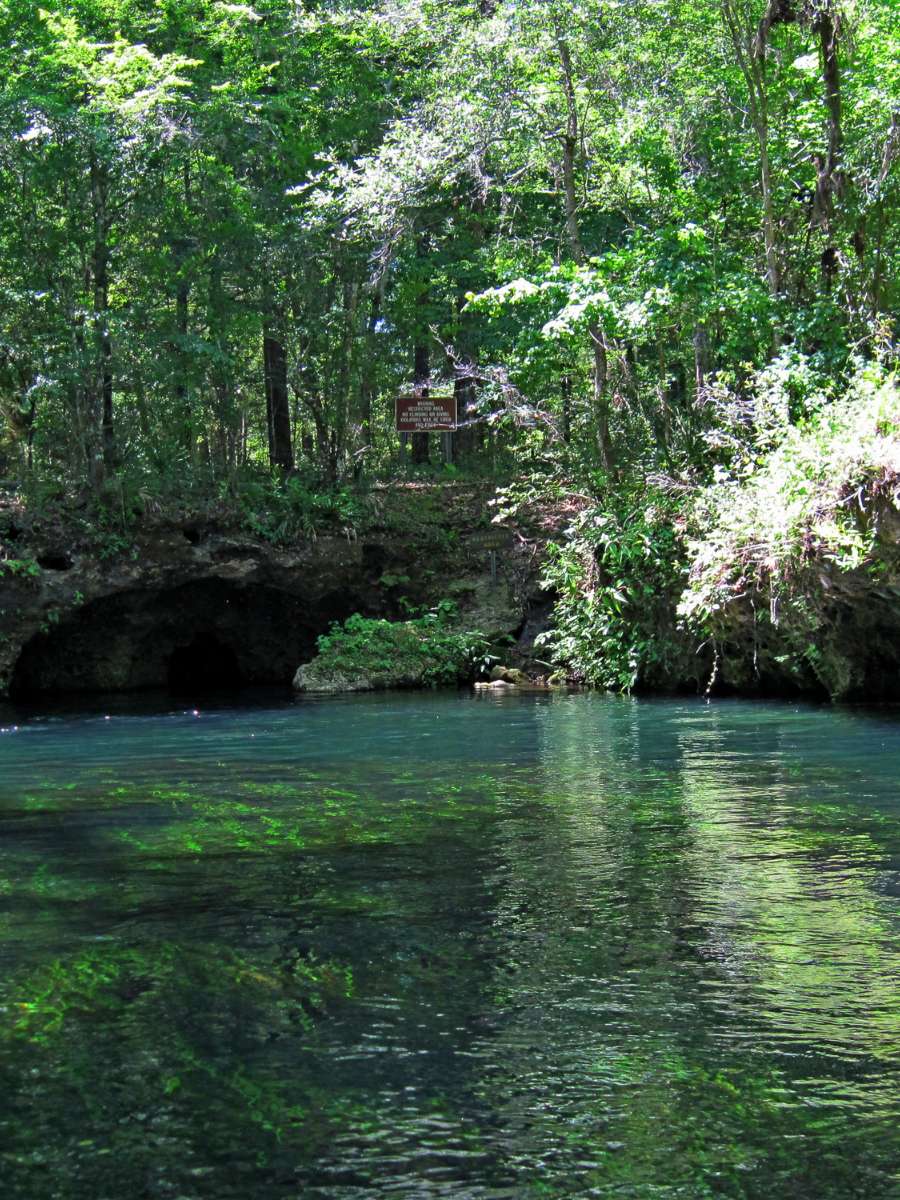 Why are there so many hot springs in Florida?
Florida's geology, climate, and subsurface water flow are all factors that contribute to the state having more springs than any other state and the majority of other countries.
Rainwater that seeps into the ground can easily dissolve the thick layers of limestone and dolomite that are buried beneath Florida.
The limestone and dolomite are then penetrated by rainwater, which dissolves the rock and creates water-storing fissures, conduits, and caves.
How many hot springs are there in Florida?
There are about 1000 known springs in Florida, though we don't have an exact number.
Wrapping up: The best hot springs in Florida
We hope this list of the best hot springs in Florida helped you plot the perfect itinerary in the Sunshine State!
Even though we definitely recommend spending lots of time checking out the beaches and theme parks in Florida, our biggest advice is to make sure to include at least a few hot springs on your Florida trip.
After all, few places in the world have as many of them as the Sunshine State does, so you'll have options aplenty when it comes to choosing which one to head to.