18 Best Things to Do in Destin, Florida in 2023
If you are looking for beautiful white sandy beaches and amazing turquoise water, Destin, Florida is a great destination for your next vacation.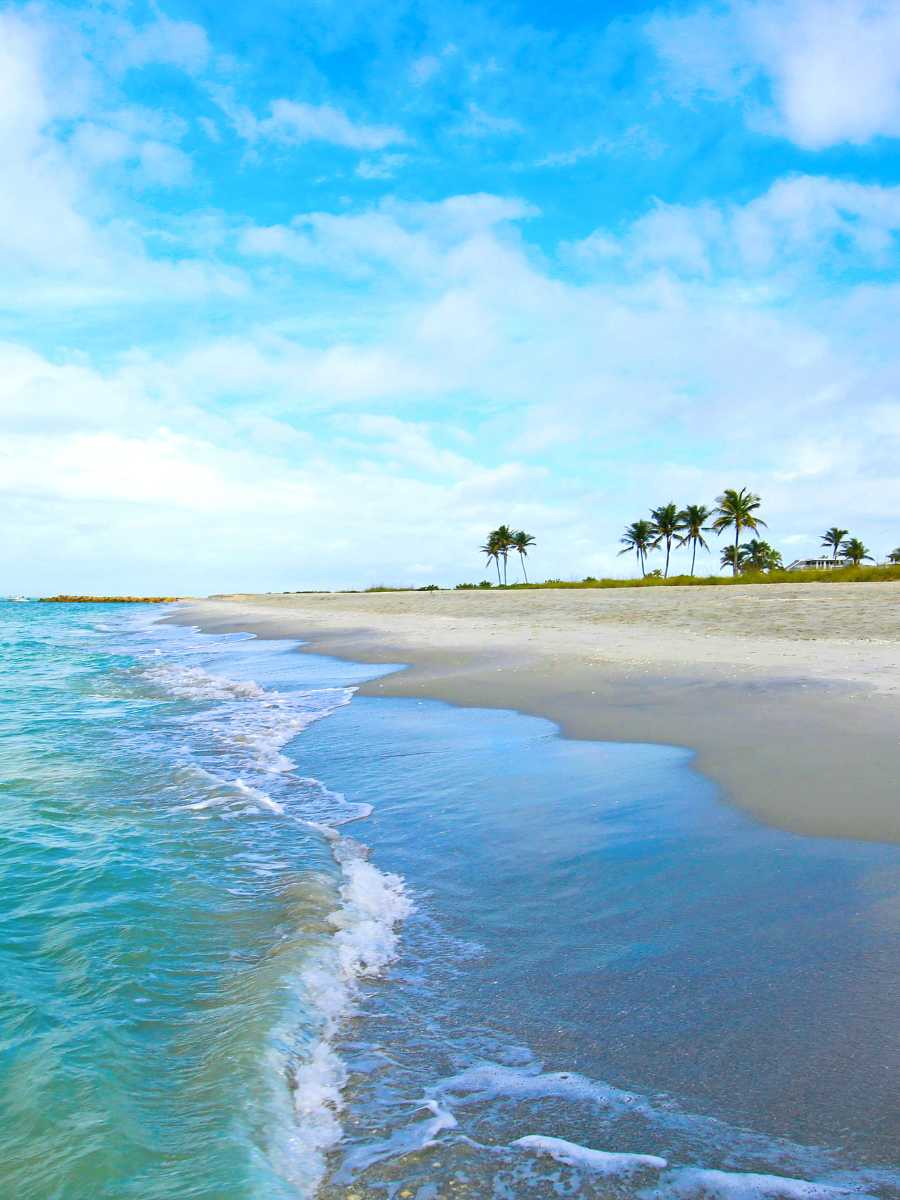 There are so many fun things to do in the area on top of relaxing and swimming at the beaches.
Best Things to Do in Destin, Florida
1. Visit Henderson Beach State Park
Henderson Beach State Park is a popular destination for beachgoers in Destin, Florida.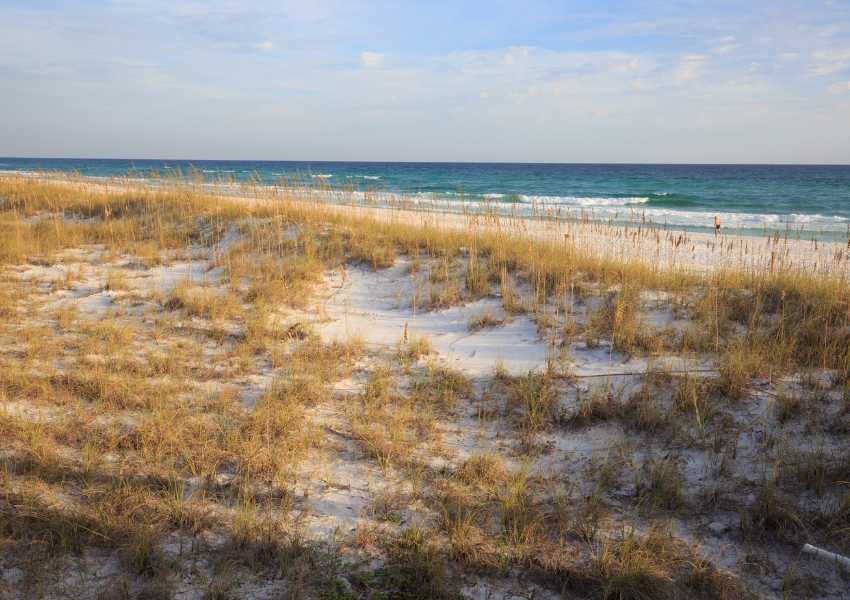 Located on the shores of the Emerald Coast, the park offers a wide variety of activities and amenities for visitors to enjoy.
The park stretches nearly 980 acres along scenic white sand beaches that are perfect for swimming, snorkeling, sunning, fishing, and shelling.
2. Enjoy a Day at Destin Harbor
Destin Harbor is a picturesque destination located on the Emerald Coast of Florida. It is home to the world's luckiest fishing village, boasting many docks, marinas, and charter boats.
Locals and visitors alike flock to Destin Harbor for its beautiful waterfront vistas and ample opportunities for recreation.
Whether you're looking to take a sunset sail, have a romantic dinner overlooking the water, or go on an exciting fishing charter, Destin Harbor is a great option.
This area is also just across the bridge from Okaloosa Island, a great place to stay if you're looking for a beach-front hotel in Destin.
3. Explore the Beaches of 30A
The beaches of 30A are a popular destination for beachgoers looking to enjoy the best that Florida offers. Located in South Walton County, the 30A region is known for its miles of pristine beaches, turquoise waters, and beautiful beach towns.
Not only are the 30A beaches amazing, but so are the towns that surround them. Some of them will make you feel like you have left the United States and stumbled upon a Greek village on the Mediterranean Sea.
YOU MAY ALSO LIKE:
4. Indulge at Local Restaurants
Destin is home to a wonderful selection of restaurants. From upscale waterfront eateries to casual beachside cafes, Destin and 30A offer a variety of tasty dining options.
Whether you're looking for an elegant dinner at sunset or just a light meal on the beach, you'll find something delicious at the Destin restaurants.
One particularly noteworthy restaurant is the legendary AJ's Seafood and Oyster Bar. Found right on Destin Harbor, this popular spot offers fresh seafood in a fun atmosphere.
It is perfect for a night out with friends or an evening with your sweetheart. If you don't mind venturing a little, make sure to check out Airstream Row in Seaside, Fl.
5. Take a Dolphin Tour
Destin, Florida is home to some of the best dolphin tours in the world. Situated on the Emerald Coast, these dolphin tours provide an incredible opportunity to get close to these majestic creatures.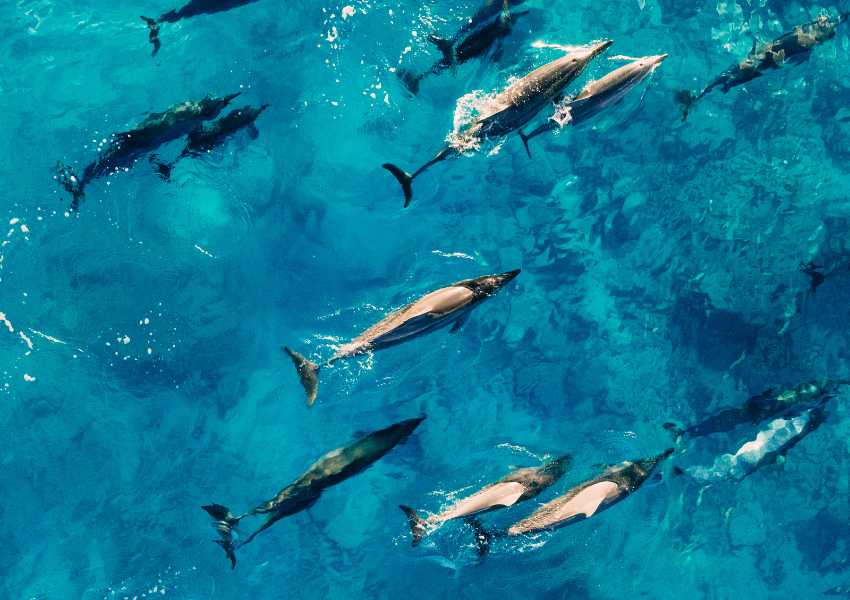 Whether you're looking for a relaxing cruise down the coast or an interactive experience with dolphins, Destin has something for everyone.
Tailfins Crab Island Adventures & Dolphin Tours + Tiki Tours Destin is a popular dolphin tour company in Destin.
This family-owned business offers a variety of interactive experiences that let visitors get up close and personal with dolphins and other wildlife.
6. Go Parasailing
Parasailing near Destin, Florida is an unforgettable and thrilling experience.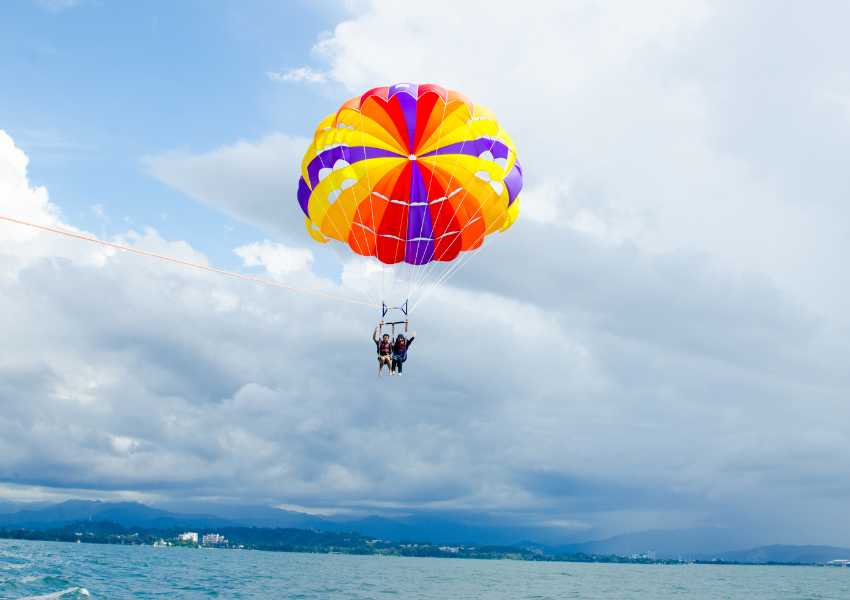 Thrill-seekers can soar up to 500 feet above the sparkling waters, with magnificent views of beautiful beaches, crystal-clear bays, and vibrant wetlands.
The parasailing experience is peacefully silent, allowing many to take in the sights and sounds of nature from a bird's eye view.
Destin's favorable Gulf Coast weather makes it an ideal spot for parasailing year-round, with its warm, gentle winds and mostly calm seas.
Experienced captains will guide you through your flight, ensuring your safety every step of the way while providing commentary about the local waters and wildlife.
Some companies offer tandem rides that allow two people to go parasailing at the same time.
Many parasailing operators also offer additional activities such as jet skiing, boat tours, fishing trips, and much more!
7. Visit Crab Island
Crab Island has a pretty cool story and is a very unique island. Crab Island used to be an island shaped like a crab, but Hurricane Eloise in the 1970s removed lots of the sand and made the island go below the water.
Today the island is enjoyed by boats, jet skis, paddleboards, and floating boat vendors. You can still see the island and even walk on it once you are above the island. It is not recommended to swim out to Crab Island, but there are many tours and rentals that will take you to it.
The island is close to Destin Harbor, and if you drive by, you will see numerous boats anchored above the island playing, eating, and enjoying the great water.
8. Book a Fishing Charter in Destin Harbor
Destin Harbor is a popular destination in Florida, boasting many docks, marinas, and charter boats.
It is affectionately known as the "World's Luckiest Fishing Village" for its abundance of fish and other marine wildlife.
The city also offers stunning waterfront views, ample opportunities for recreation, and plenty of nightlife activities.
Fishing charters in Destin are an excellent way to explore the natural beauty and abundant wildlife of this area.
Many charters offer customized experiences tailored to your desired skill set or level of experience. Popular species that can be caught include redfish, speckled trout, cobia, king mackerel, and Spanish mackerel.
The experienced captains at these charters will guide you through your journey while providing commentary about the local waters and wildlife.
They'll ensure that you have a safe and memorable experience at sea while taking advantage of all the amazing fishing opportunities Destin has to offer.
9. Shop at Silver Sands Premium Outlets
Silver Sands Premium Outlets is a shopper's paradise. Located in the beautiful city of Destin, Florida, it is a large designer outlet with over 110 stores.
Here, you will find some of the world's top brands and luxury items. Whether it's fashion, jewelry, home decor, or technology, there is something for everyone at Silver Sands Premium Outlets.
The mall also has some food options, such as Carrabba's Italian Grill and Auntie Anne's.
10. Explore Big Kahuna's Waterpark
Big Kahuna's Waterpark is the largest water park in Destin, Florida.
Located right on the Emerald Coast, the park offers over 40 acres of family fun and activities, with giant slides, pools, a lazy river, and a variety of interactive games and attractions.
The lazy river is also a great way to relax and take in the beautiful surroundings. There are plenty of beach chairs located around the park for those who simply wish to soak up some sun.
Big Kahuna's also offers cabanas and VIP suites so that you can enjoy your day in luxury!
11. Go to The Track Family Fun Park
The Track Family Fun Park in Destin, Florida is an exciting amusement park that offers great activities.
The park features a variety of thrilling rides, such as its wooden go-karts track, bumper boats, sky-high swings, and more. For those who prefer to stay on solid ground (or water), there are arcade games and miniature golf courses.
The Track Family Fun Park is open seven days a week most of the year for all ages ranging from toddlers to adults.
12. Golf At Emerald Bay Golf Club
The Emerald Bay Golf Club is an 18-hole championship course located in Destin, Florida. In 2014 the course underwent a full renovation, including the clubhouse, pro shop, and Grille.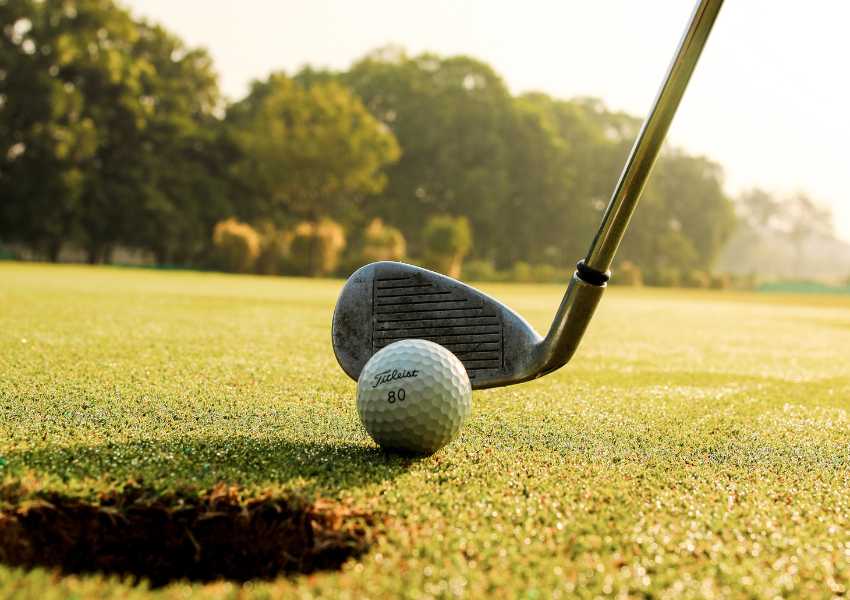 The Emerald Bay Golf Club features four sets of tees in various different lengths and is a pristine course.
In addition to its world-class golfing facilities, the Emerald Bay Golf Club also offers memberships for those who want to experience all that it has to offer.
Members receive exclusive access to the club as well as discounts on special events such as tournaments and social gatherings.
There are also plenty of other amenities, such as a full-service restaurant and bar, a pro shop stocked with the latest gear, and private lessons available from a certified PGA professional.
From its breathtaking landscapes to its incredible amenities, the Emerald Bay Golf Club is one of Destin's premier recreational destinations. Make sure to bring your collared shirt because denim is not allowed.
13. Choctawhatchee Bay
Choctawhatchee Bay is a stunning body of water located in the northwest panhandle of Florida and is fed by multiple rivers in the area.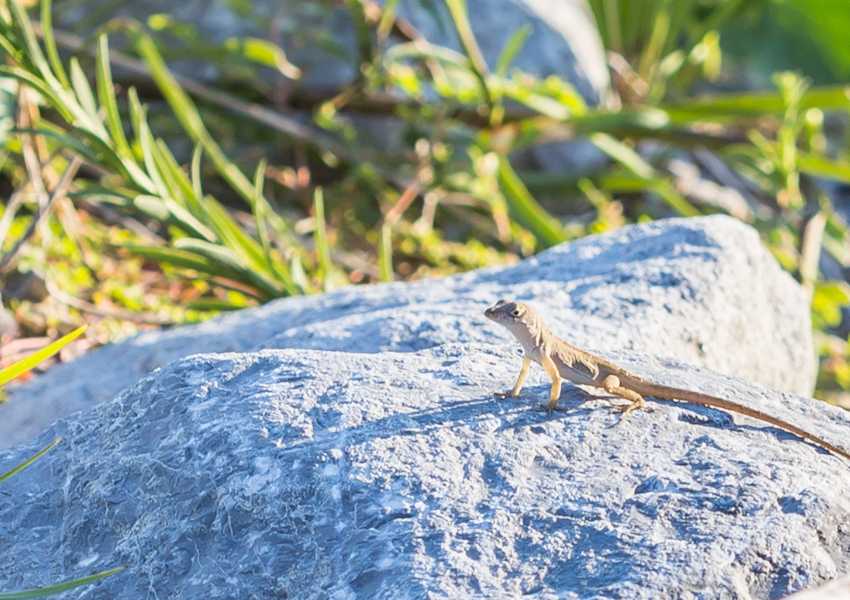 Choctawhatchee Bay is an ideal spot for fishing, kayaking, or paddleboarding. The waters are calm and perfect for navigating your way around the shoreline.
You can also find several public boat ramps on the bay as well as private marinas that offer rentals.
A good spot to start is Pilcher Park under the 331 Bridge. There is a great fishing pier and boat ramp here.
14. Check out the Dunes In Topsail Hill Preserve State Park
Topsail Hill Preserve State Park is located in Santa Rosa Beach, Florida, and offers stunning views of the Gulf of Mexico.
The park consists of three miles of secluded white-sand beaches, as well as one of the largest coastal dune systems in Florida. Visitors can explore picturesque trails through a variety of natural habitats, including sand dunes and marshlands.
The park's signature feature is its towering sand dunes that can reach up to 25 feet high. These majestic dunes provide a unique habitat for various plant and animal species.
Among these are the threatened snowy plovers and piping plovers that nest within Topsail's dunes during the summer months. Visitors should take extra caution not to disturb these nesting birds during their visits.
15. Visit Gulfarium Marine Adventure Park
Gulfarium Marine Adventure Park is located in Fort Walton Beach, Florida, and is a one-of-a-kind experience that offers up close and personal encounters with some of the most fascinating marine life.
This family-friendly destination features a wide variety of attractions that are sure to thrill and amaze guests of all ages.
The park's main attraction is its multi-level Marine Stadium, where visitors can get up close to dolphins, sea lions, and stingrays.
There are daily educational shows featuring these animals as they perform breathtaking feats of agility and strength.
In addition to the marine stadium, Gulfarium also has a variety of interactive exhibits. There are other aquariums filled with colorful fish from around the world.
16. Enjoy the Local Nightlife
Destin, Florida is a popular destination for vacationers looking for fun and excitement.
The city has a vibrant nightlife with plenty of bars, clubs, and restaurants to choose from. Whether you're looking for live music, dancing, or just a late-night snack Destin has something for everyone.
The Village Door Music Hall & Restaurant It is a fun stop for dancing and is open until 2 A.M.
If you're looking for something more laid back and cozy there are also plenty of pubs and bars scattered throughout Destin that offer a relaxed atmosphere.
17. Check Out Okaloosa Island
Okaloosa Island is a stunning barrier island located just west of Destin, Florida.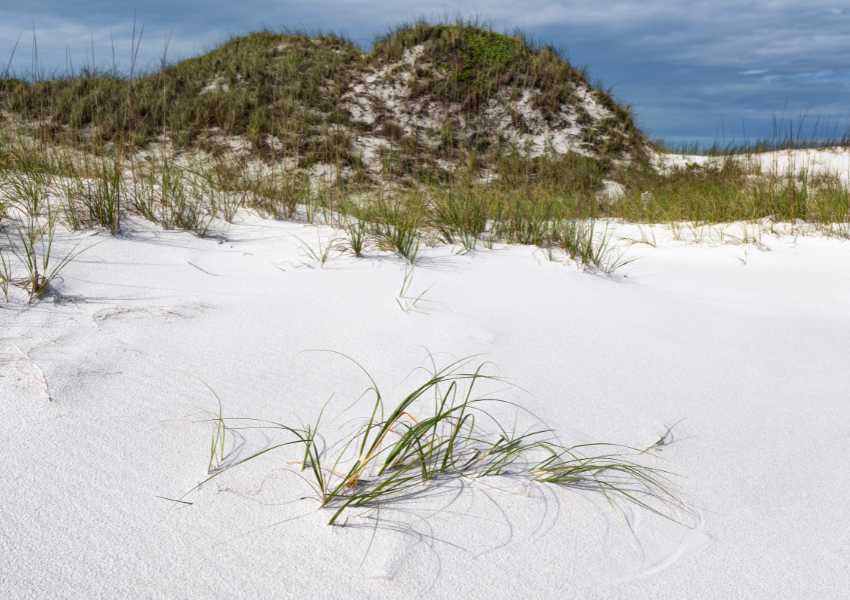 This 5-mile-long stretch of paradise is home to some breathtaking beaches in the area with its crystal clear turquoise waters and white sand.
The island also provides many recreational activities for visitors to enjoy, including swimming, fishing, paddle boarding, jet skiing, kayaking, and parasailing.
For those seeking an even more adventurous experience, there are plenty of opportunities to explore Okaloosa Island's unique marine environment.
Visitors can take a guided boat tour around the island's many channels and bayous to observe wildlife, such as bottlenose dolphins, while learning about the local ecology from knowledgeable captains.
The Boardwalk on Okaloosa Island is a great place to explore day or night with dining and shopping.
You can combine this stop with the Gulfarium Marine Adventure Park and Wild Willy's Adventure Zone as they are close together.
18. Visit The Village Door Music Hall & Restaurant
The Village Door Music Hall & Restaurant is a unique destination in Destin, Florida, that offers a one-of-a-kind experience.
It's an indoor/outdoor venue that features live entertainment, and it's the perfect place to get your groove on! The dance club is open until 2 A.M. and is considered the best dance club in the area and a top bachelorette destination.
The Village Door features some of the best live music around, with performances from regional and national artists across all genres, including rock, blues, jazz, country, and more.
If you're feeling hungry, The Village Door also has a full-service restaurant with delicious dishes made with fresh local ingredients.
Conclusion: Best Things to Do in Destin, Florida
Hopefully, this guide has been helpful in planning your vacation to Destin, Florida. Destin, along with the 30A beaches to the east, are such beautiful places to visit.
From the beautiful beaches to delicious seafood, this is a destination you will remember for years to come.
Author: Candice, exploringthegulf.com
Candice and her family travel extensively throughout the United States. She has a special place in her heart for the beautiful beaches found along the Gulf Coast in the United States. She and her family love visiting the beaches, national parks, and lighthouses.