Things To Do In Melbourne Alone
If you're looking for the best things to do in Melbourne alone, you're on the right post.
I've lived in Melbourne (originally Naarm in the local Boonwurrung language) for nearly five years now, having emigrated from the UK. I've had the chance to live in the city like a local, but explore it like a tourist, so I've got a great mix of top places and hidden gems to share with you.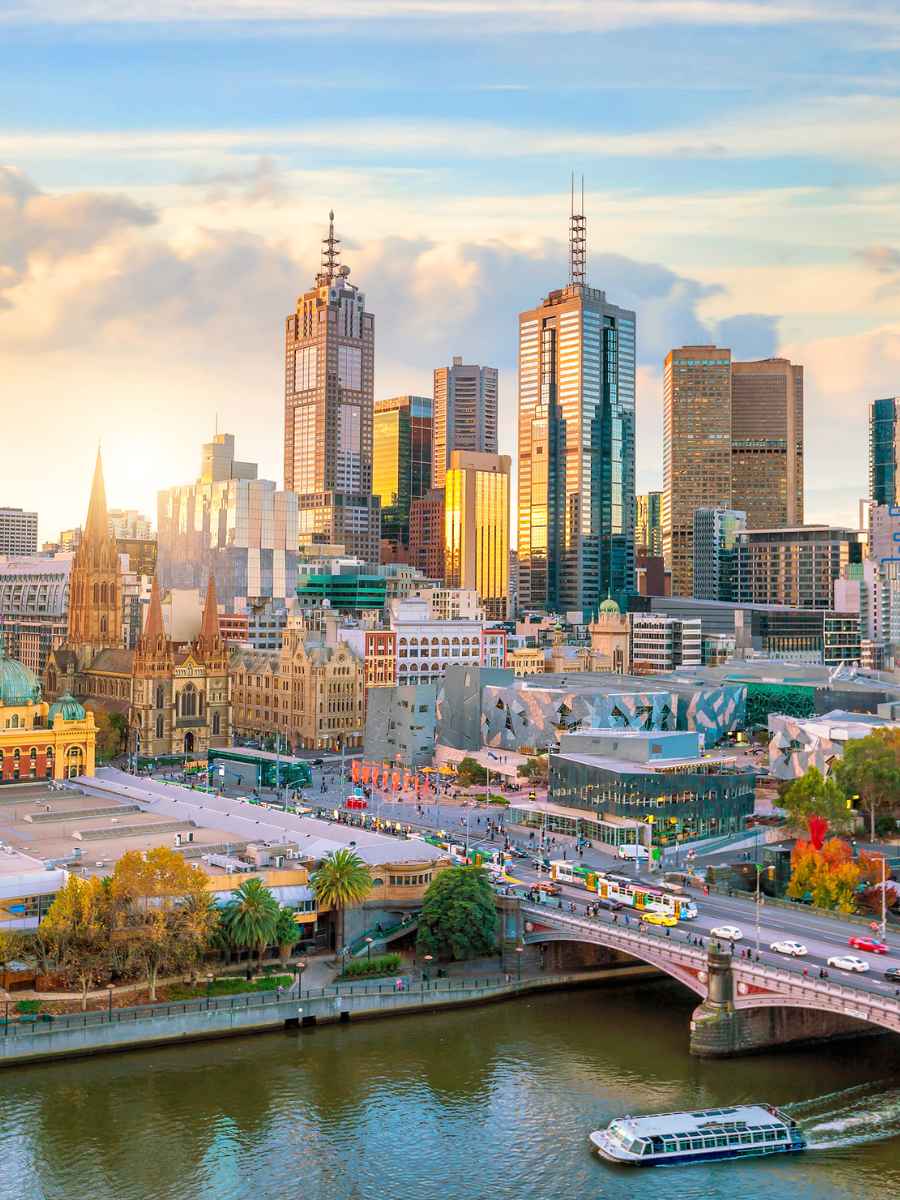 Not only that, but I share some great places to stay and the best time of year to visit one of the most impressive cities in the world.
So without further tram based hold-ups (you'll get used to those!) here are the best things to do if you're travelling alone to Melbourne.
Things To Do In Melbourne Alone
Around Flinders Street (Shops & Laneways)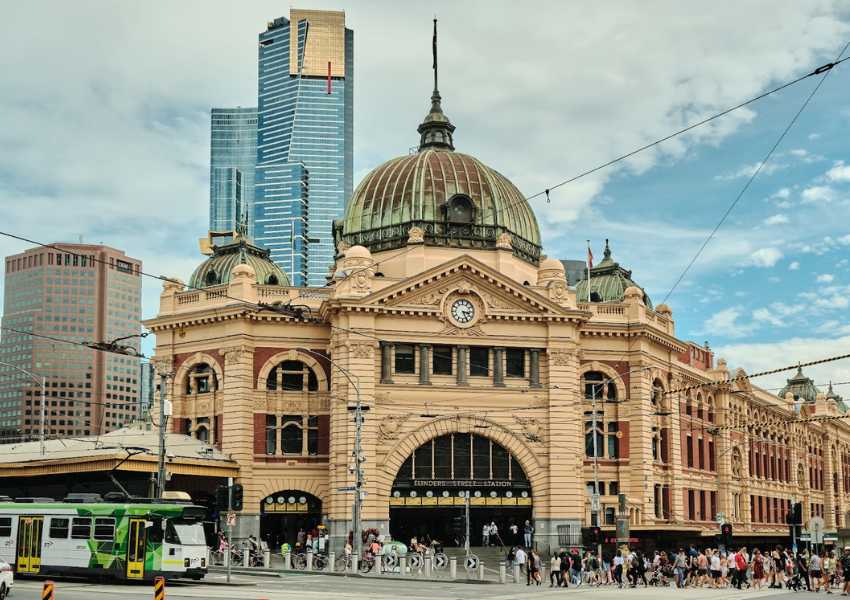 Most people's first experience of central Melbourne will be getting off at the iconic Flinders Street Station. Unlike Paris, New York or Sydney, there's no single landmark that Melbourne's famous for, but the station of clocks is probably the closest it gets.
Around Flinders Street Station, there are a number of things to look out for. Start by crossing the street to Federation Square, where there's always some kind of festival or art installation to see.
After that, time to head into Melbourne's famous laneways, covered in street are and with the aroma of locally brewed coffee in the air, the laneways are where you'll find the soul of Melbourne. Try following this walking route, though make sure you double back to Hosier Lane which seems to be missing off of this guide.
What you'll notice as you make your way through the narrow alleyways is a lack of almost all chain coffee shops and restaurants, so make sure you take time to sample some of Melbourne's eclectic food, with Lebanese, Italian and Vietnamese cuisines some of the best around here.
Queen Victoria Market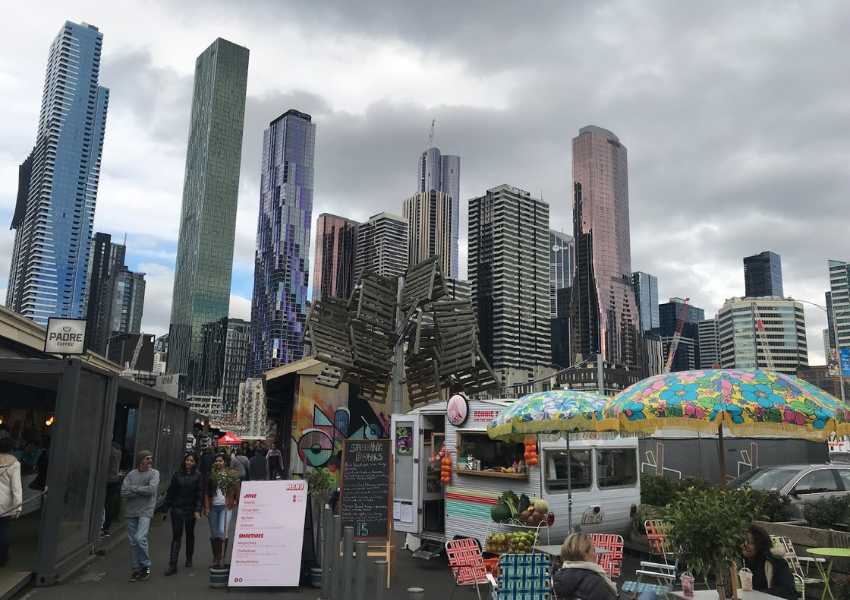 If you're travelling to Melbourne alone, Queen Victoria Market is a great place to hand out for a few hours. Split into areas for fresh produce, delis and clothing and curios, you can get almost anything from here. Couple this with some food-van eateries and a surrounding area packed with cool shops (and even a cat cafe) you'll be spoiled for things to do.
Melbourne Botanic Gardens & Shrine of Remembrance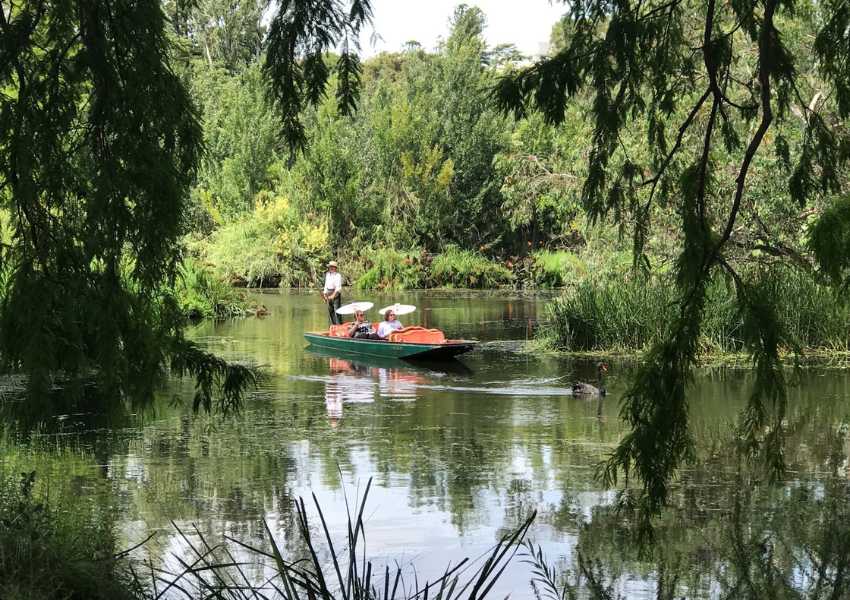 Melbourne Botanic Gardens are an introvert's paradise, with kilometres of walking tracks, endless lawned nooks to sit and read and a lake so beautiful, it must have inspired many artists.
Beside it is the sandstorm monolith – the Shrine of Remembrance, which looks down from its hill onto Melbourne and out to the coast down the St Kilda Road. A solemn, but interesting place, full of Australian military history, with an intriguing element to its design, a small hole in the roof that only lets direct sunlight through on 11th November every year, on Remembrance Day.
Williamstown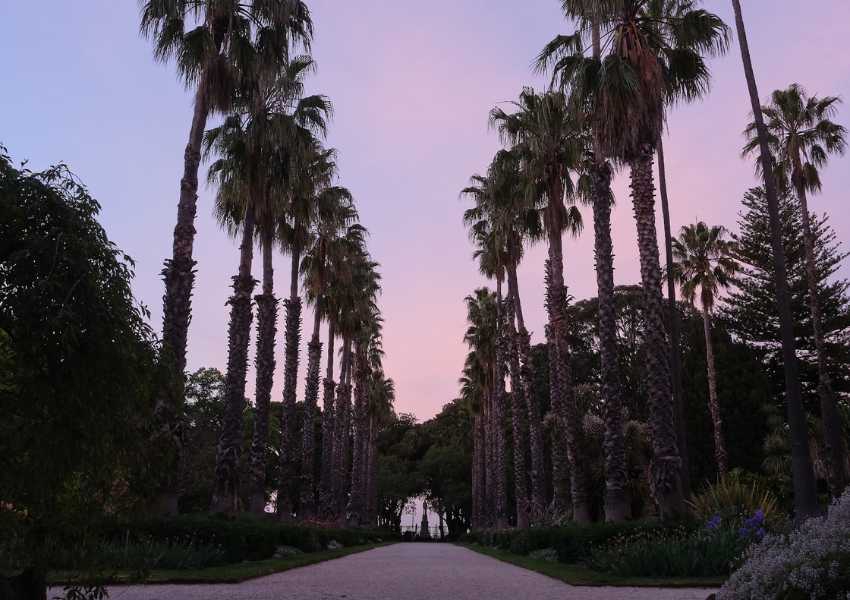 I'm probably a little biased, as it was our home for our first two years in Melbourne, but Williamstown is a wonderful half day out of the main city, and a gem that most tourists won't visit. Around 20 minutes by train from the city, it has the classic views across the bay to the city.
With a Botanic Gardens that look like they've been taken from the LA strip, the old maritime district of Nelson Place that is now filled with cafes and restaurants and the old ship HMAS Castlemaine, there is lots to keep a lone traveller occupied
Royal Exhibition Building, Melbourne Museum & Carlton Gardens
As a self-confessed UNESCO Heritage Site addict, I was delighted to find one in the middle of Melbourne. Built in 1879 for the World's Fair, it is an absolute stunner of a building. Surrounding it are the beautiful Carlton Gardens and right behind you'll find Melbourne Museum – packed with things to do, with my personal highlight being Horridus, the most complete triceratops skeleton in the world.
National Gallery of Victoria
When you find yourself alone in Melbourne, one place you absolutely must visit is the National Gallery of Victoria (NGV). If you're a lover of art, you'll find a lot to love, including pieces by Picasso, Monet and Warhol in Australia's oldest and largest art gallery.
Even if you're not an art enthusiast, the gallery's architecture is a masterpiece in itself, with its incredible stained-glass ceiling and light-filled spaces
St Kilda Penguins
If you want to see Melbourne's skyline as well as see the population of wild little (or fairy) penguins) then you need to get on the tram and head to St Kilda. This spot in Melbourne is home to a colony of over 1000 penguins, as well as being one of the trendiest districts in Melbourne.
There's a special boardwalk you can walk along where the penguins can be found, but you're only likely to see them at sunset. This makes for a great end to a day though, see the sun set over this great city, catch a glimpse of some penguins coming in from a day's feed and then head over to one of the cool local music venues such as the Palais Theatre for an evening's entertainment.
MCG (Via Birrarung Marr)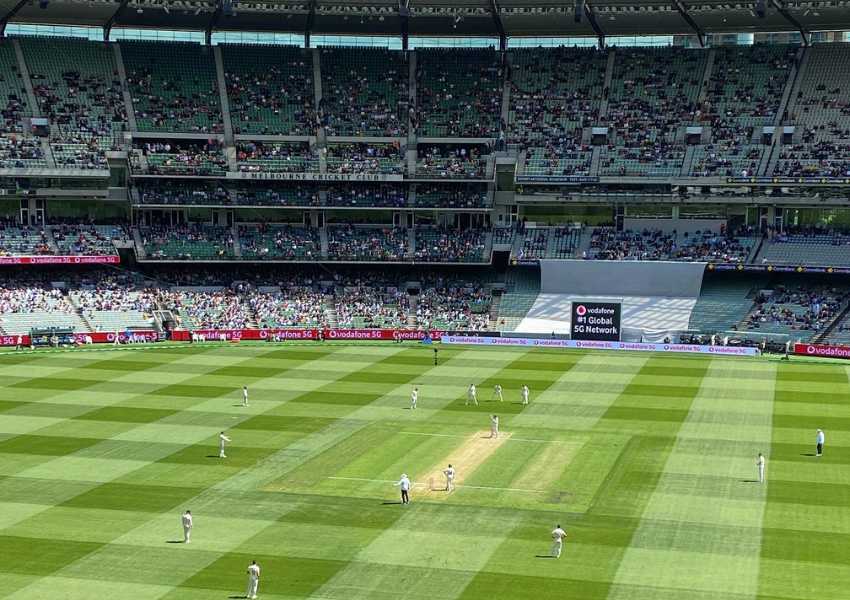 Melbourne is known at 'The World's Sporting Capital'. With the Aussie Open Tennis, a stage of the Formula One Grand Prix season, the Melbourne Cup horse race, Boxing Day cricket tests and the AFL Grand Final to name just a few, it also cements that status by having two public holidays a year dedicated to sport.
So, what I'm saying it, it would almost be rude to come here and not visit one of the most famous stadiums in the world.
The Melbourne Cricket Ground, which also hosts a variety of other sports, is about a twenty-minute walk from Flinders Street Station, and on the way you get to walk alongside the Yarra River through the trees and art installations of Birrarung Marr. You don't have to wait for a sporting fixture to be on, the fantastic Australian Sports Museum is inside the stadium, which you can visit at any time.
Enjoy the Nightlife
When the sun sets over Melbourne, the city comes alive, I love walking the city at night. Thankfully, Melbourne is a pretty safe city, I have not experienced any trouble here after dark, though as ever, it pays to be careful and plan in advance.
The iconic Princess Theatre, with its grandeur and history, has hosted everything from Les Miserables to Harry Potter, and is an incredible place to watch a show. If you're in the mood for live music, head to the Corner Hotel in Richmond, a legendary venue where local and international artists grace the stage. For an intimate gig experience, make your way to the Northcote Theatre, a cozy spot known for showcasing emerging talents and where I'm seeing Tallest Man on Earth later this year!
For something more upbeat, Melbourne has a pulsating club scene. Revolver Upstairs, nestled in the heart of Chapel Street, promises an unforgettable night with its eclectic DJ sets and nonstop beats that keep the crowd moving until dawn.
For a touch of bar-based sophistication, immerse yourself in the world of speakeasies by seeking out hidden gems like Eau de Vie or Fall from Grace (one of my favourites, not often you find a giraffe's head on the wall of a bar), where master mixologists craft exquisite cocktails in secret hideaways.
YOU MAY ALSO LIKE:
Where To Stay in Melbourne
When it comes to finding the perfect place to stay in Melbourne, there are options to suit every taste and budget.
If you're looking for a luxurious experience, the Crown Towers is an excellent choice. Located in the heart of Southbank, this 5-star hotel offers spacious rooms with stunning city views, impeccable service, and world-class amenities.
For those seeking a trendy and vibrant neighbourhood, Fitzroy is one of my favourites. The Adara Hotel Fitzroy offers stylish and contemporary accommodations within walking distance of trendy cafes (do yourself a favour and check out Nico's Deli for some of the best sandwiches I've ever tasted), boutiques, and art galleries.
Another mid-priced option is The Art Series Olsen in Prahran. It is one of the options on my company's hotel list, and nearly all our out-of-staters stay there when coming to the office, as they love it. It's right on Chapel Street which has some of the best restaurants in the city, so a great option.
If you're visiting Melbourne on a budget, the Melbourne Central YHA is a fantastic choice. Situated right in the city centre, this modern hostel provides comfortable dormitory rooms, a rooftop terrace, and a range of social activities.
How To Get Around Melbourne
The best way to get around Melbourne is via the tram and train network, which will easily get you to all the top sights. Pick up a Myki card from a station, and top it up to travel, it can be used on trains, trams and buses.
If you're sticking just to the city centre, then there's even better news, Melbourne has a free tram zone which means you can speed around the places such as the Docklands, Flinders Street and Queen Victoria Market for no cost at all.
If you want to get further afield (such as to the many wineries around Melbourne) I suggest booking onto a tour, though you can hire a car (though just watch out for the truly unique hook turns in the city!).
Best Time To Visit Melbourne
I'm going to start this in a slightly different way to normal, by telling you when it is best NOT to come to Melbourne.
Whilst this is Australia, Melbourne is a long way south, with only Tasmania getting in between here and Antarctica. Due to this, the winters are pretty cold and grey, so I would advise anyone visiting Melbourne to avoid June and July at the very least. I also am not a huge fan of January, when the days can be dry and very very hot, and with this being the long school holiday break, many of the attractions will be crowded.
My top months for visiting Melbourne are August to mid-December for spring and the start of summer, or February to April for the mid-to-late summer and start of the wonderful autumnal colours. Another tip is to time your Melbourne visit with one of the many festivals that happen in the city. From the Comedy Festival in April to the Fashion Festival in March, there are heaps of them to see.
Tips For Visiting Melbourne Alone
Here are a few tips for visiting Melbourne alone:
Get a Myki card – This will make travel around the city easy.
Be careful on crossings – with trams in the road, and cars still allowed to turn left even when the pedestrian crossing is green, there are lots of things to keep an eye on.
Keep an eye on the weather – it's a cliche for a reason, Melbourne's weather changes within minutes, so pack for all eventualities.
Wear sun cream – I have got burnt more times than I care to mention in Australia, and more of those were on overcast days. The sun really is more powerful down here, so go careful.
Pre-plan your airport transfer – Melbourne is one of the few big cities I've visited that doesn't have a train from the airport, so book a transfer in advance (or use one of the buses) to save yourself money.
Things To Do In Melbourne Alone: Conclusion
Melbourne is a great city to visit alone, with a compact city centre and vibrant cafe and night culture that will get you meeting people in no time, or if you're an introvert like me and happy hanging out alone, offers a mix of cultural, architectural and outside places to visit by yourself.
ABOUT THE AUTHOR
Ben caught the travel bug at a young age when his Dad moved out to South Africa. He now does his travelling with his wife and daughter, and they moved out to Australia back in 2019. Ben is the Founder and Editor of The Sabbatical Guide, a website designed to take away the stress of and fear of planning a sabbatical.