Things to Do in Reykjavík Alone
Did you know that Iceland is considered to be one of the safest countries in the world for solo female travellers? With great places to eat and tons of culture, Reykjavík is the perfect pick for not just a solo city break but a base for exploring the rest of the country too.
Whether you're visiting in the summer for beautiful weather and the popular Midnight Sun, or you're hitting up Iceland for the Northern Lights in the winter months, there's plenty to do solo.
Let's jump right in.
Things to do in Reykjavík alone
Hallgrimskirkja church
The views from the top of the 74.5 meters high Hallgrimskirkja church are the perfect way to welcome you to the country.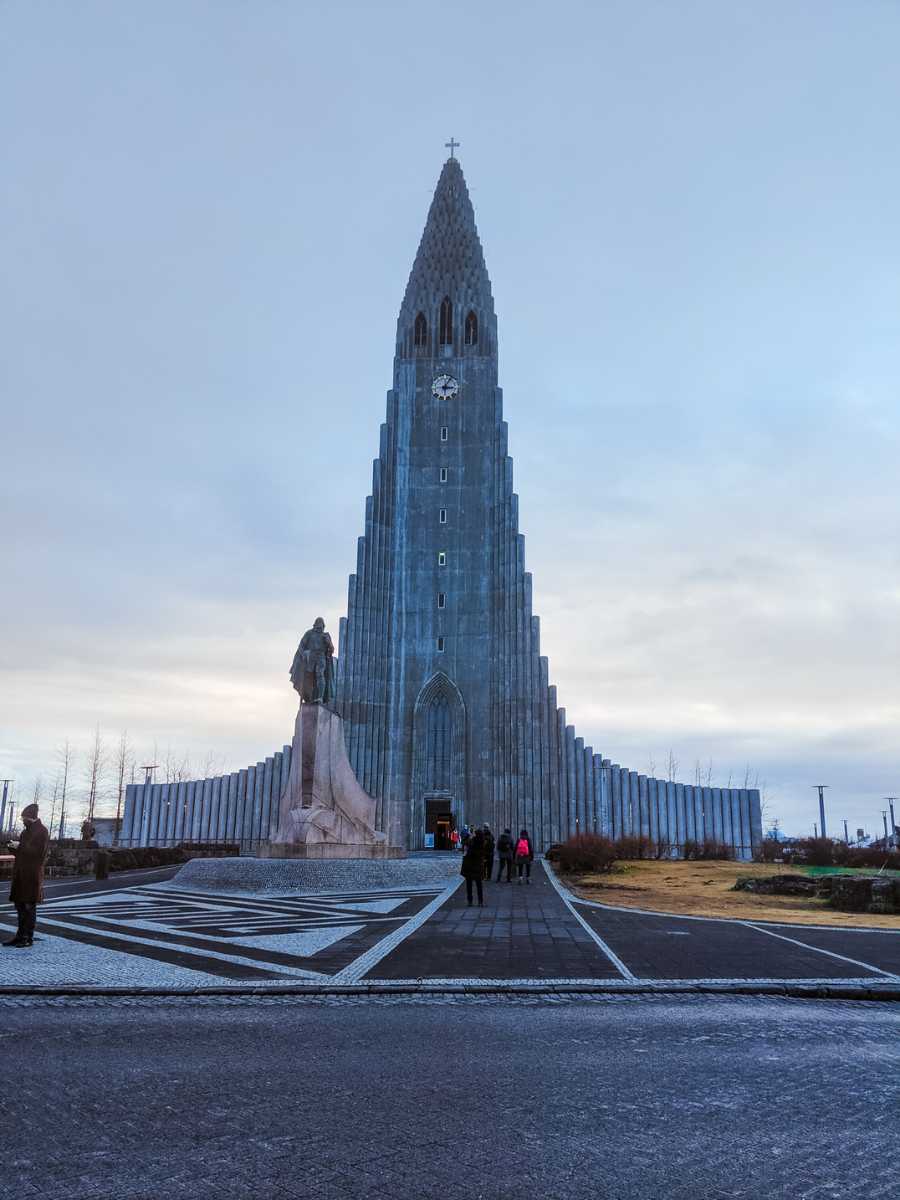 The iconic church is the tallest building in not only Reykjavík but Iceland too! It was inspired by Icelandic traditions – such as volcanos – when it was built in 1986. Nowadays, you can visit and admire the interior of the church inside, as well as take the elevator to the top for stunning views of the city.
Reykjavík City Museum
Reykjavík City Museum is a great way to learn all about the history of Reykjavík's heritage. Split into five different exhibitions all around the city, the museum consists of:
Arbaer Open-Air Museum, which contains over 20 historic and original buildings from the city's history.
Museum of Photography is an exhibition of historical and contemporary Icelandic photography.
The Reykjavik Maritime Museum, a renovated fish-freezing plant, explores Iceland's maritime history throughout the ages.
The Settlement Exhibition, an interactive exhibition that tells the story of Reykjavík's first Viking-age settlers.
Videy Island, an island that offers nature, art and historic ruins.
It's worth visiting all five, but if you only have time for one, The Settlement Exhibition is great for a rainy day (and Videy Island is great for a sunny one!).
Grotta Lighthouse
Not only is Grotta Lighthouse a great place for bird-watching, but it's also an ideal spot for catching the Northern Lights. A visit to this nature reserve can be combined with a walk along the coast from the city centre and offers the chance to take in some beautiful scenery along the way.
The Icelandic Punk Museum
This small but mighty museum is a must-do for any music fan – or those who enjoy anything a little offbeat!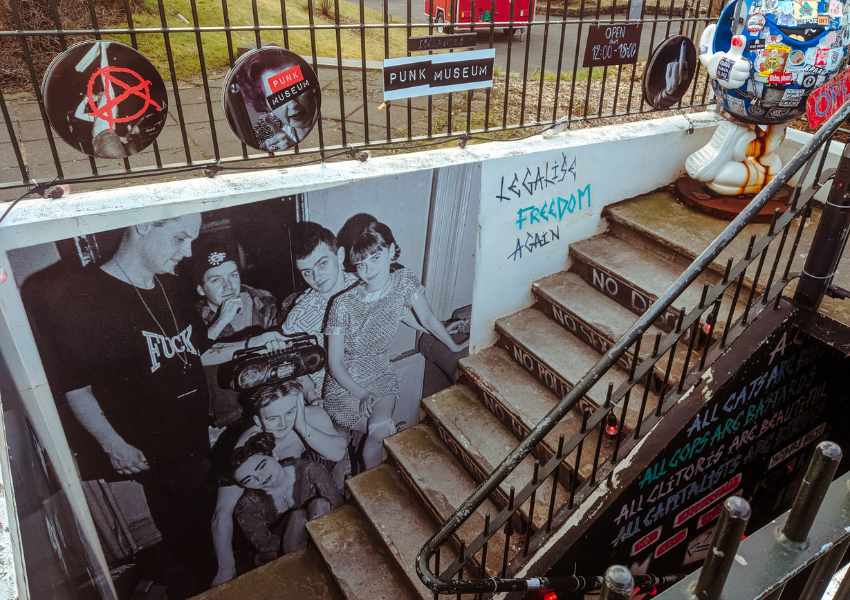 Based in some tiny underground bathroom stalls, this museum shares the history of Iceland's punk and new wave scene launched in 1978. As well as admiring the cool collections of memorabilia, you can listen to local bands via headphones hanging from the ceiling. Very cool.
Reykjavík Food Tour
What better way to explore the city by foot than stopping for food along the way? Reykjavík offers many food tours that give you a taste of the city's food scene and traditional Iceland grub. This type of tour is a particularly fun way to meet other travellers when visiting solo and can be a great way to get a taster from some of Reykjavík's best foodie spots, which can often be pricey. Any food tour of Reykjavík also includes a visit to the famous hot dog stand, of course!
The Blue Lagoon
Iceland has many different geothermal spas, but Blue Lagoon is ideal for travellers based in Reykjavík.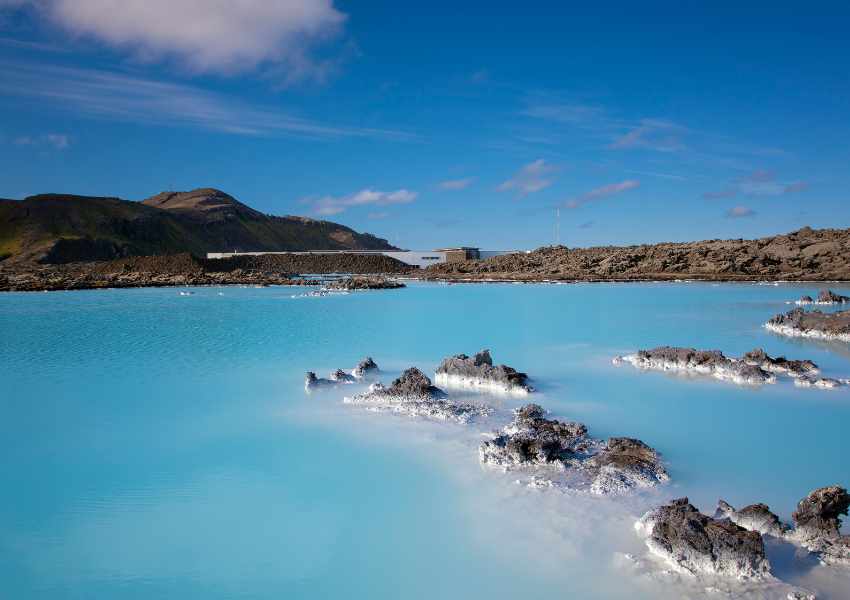 As one of the 25 wonders of the world, it's definitely a must-do to experience the magic it offers. Relaxing in warm milky waters with the contrasting black rugged background that surrounds the spa, it's certainly an experience to remember. Though it can get busy and is slightly more touristy compared to other lagoons, it's something worth doing at least once. Plus it's based near Keflavík Airport, so it can be easily visited at the very start or end of your trip.
Perlan museum
This unique nature museum offers interactive exhibits, beautiful panoramic views across the city and even a planetarium where you can see the Northern Lights – if you don't catch them elsewhere on your trip! You can learn about Iceland's geological wonders, such as volcanos, earthquakes and more. The museum is also home to the world's first indoor ice cave, which you can explore safely.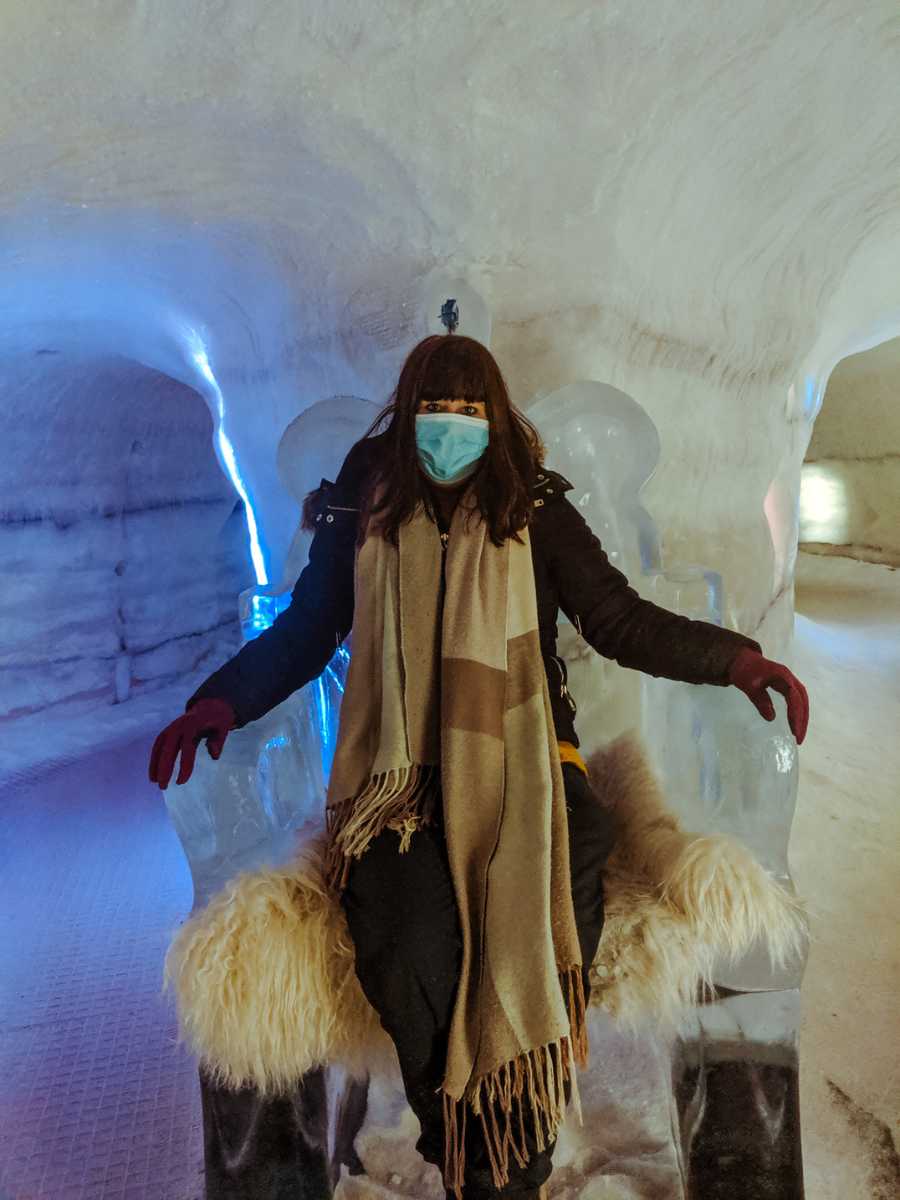 Northern Lights (Boat) Tour
If you're visiting in winter, chasing the Northern Lights is a must-do. Whilst some travellers would recommend renting a car, this option can be risky in winter months due to the changing weather and dark days.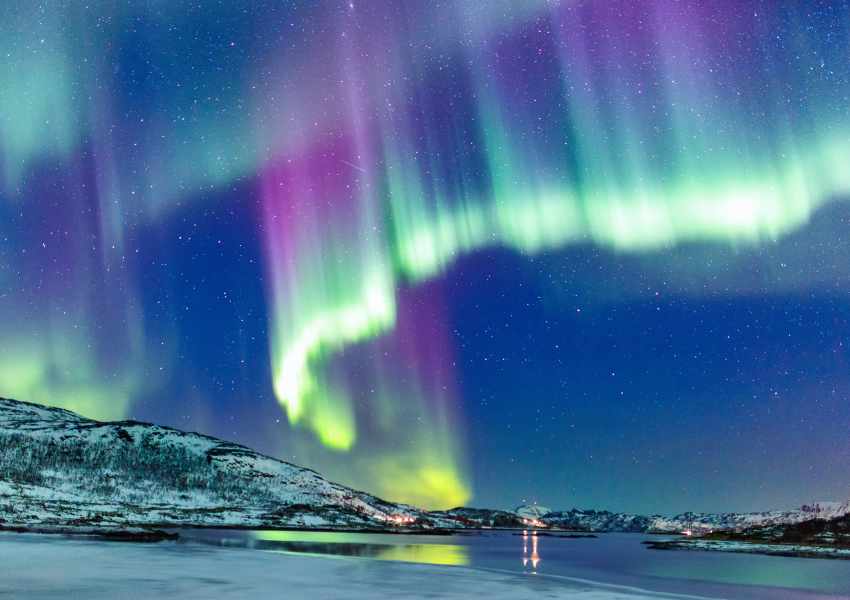 With a tour, you have the option of travelling Iceland with someone who knows the best places to spot the lights. And if you don't manage to catch them? Many tours offer the option to re-book for free until you can. Whilst coach tours are a popular choice, a boat tour in Reykjavík is a more intimate and interesting option. Many boats have a bar on board so you can grab some hot drinks – and warm blankets – whilst waiting for the aurora borealis to appear.
Visiting in the summer? Swap your Northern Lights boat tour for a whale-watching one instead.
The Golden Circle
Last – but certainly not least – is of course Iceland's golden circle. This stunning self-drive tour takes in some of Iceland's most amazing natural sights, such as Gullfoss Waterfall, hot springs and Thingvellir National Park. Whatever time of year, a tour around the golden circle is a truly beautiful way to see what the country of Iceland has to offer.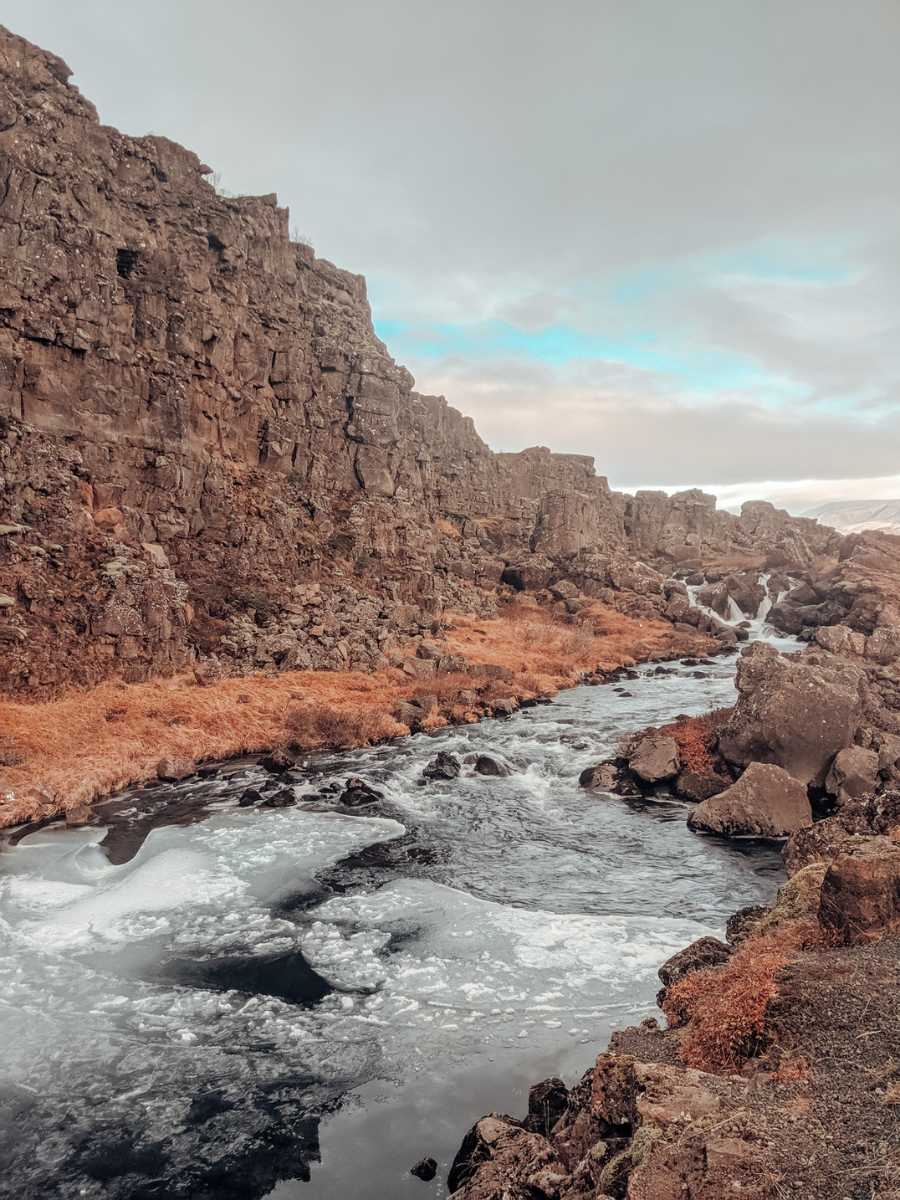 There are many day coach tours that depart from Reykjavík, but renting a car and driving it yourself is also a fun adventure. Though it's doable in winter, it can be risky with Iceland's strong winds and winter storms. Otherwise, a coach tour is always a fun way to meet other travellers on your trip.
YOU MAY ALSO LIKE:
Where to Stay in Reykjavík
You can find tons of fun friendly hostels right in the heart of Reykjavík – and the average cost isn't too bad either!
Kex Hostel offers a trendy gastropub on-site, whereas Bus Hostel Reykjavik is great for budget travellers. If you want the best of both worlds, Hostel B47 has budget-friendly private rooms – as well as dorms – in a fun hostel setting, with happy hours every day.
There are also lots of affordable hotels across Reykjavík, from the casual Fosshotel Baron close to the seafront and with free parking, to Reykjavík Yellow Door Apartment. Many hotels, hostels and apartments in Reykjavík are all within walking distance of the main attractions of the city.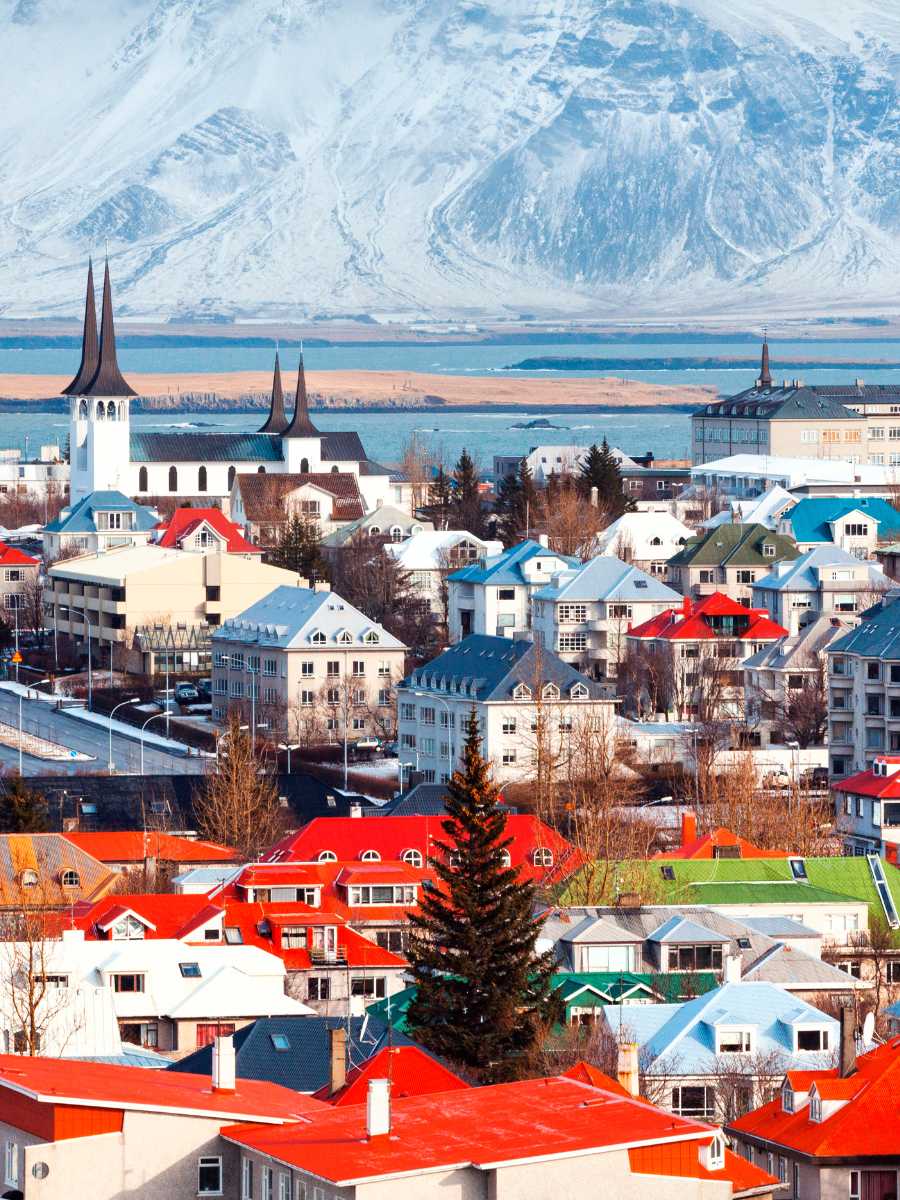 How to Get Around Reykjavík
Despite offering so much to do, Reykjavík actually isn't a large city at all: meaning it's really easy to explore by foot. Nearly everything is within walking distance in Reykjavík (bar Perlan Museum), but there's also public transport such as local buses.
Reykjavík also has 24-hour taxi companies and bikes and e-scooters. You'll also find airport transfer options.
But what about heading outside of Reykjavík?
If you want to head out of the city to explore the surrounding nature or the Golden Circle, your best bets are either to take a tour or rent a car.
Both options offer various benefits and negatives.
Guided/Coach tours
Positives:
Great for a whistle-stop visit to Iceland's best sites
Great for time constraints, for example, if you just have one day to see everything
You don't have to worry about driving or directions
The guides will know the best spots for spotting the Northern Lights – and will offer you the chance to tour again for free if don't have success seeing them
Negatives:
Tours can be pricy
There's no flexibility and you have to stick to the tour operator's timings
Some tours – particularly to spot the Northern Lights – can seem inauthentic
Renting a car
Positives:
You have much more flexibility in what you do and when
You can collect your car directly from the airport to use it for your whole trip
It's more of an adventure
Negatives:
Driving in winter can be both scary and risky
You can't predict the weather: you could very well pay for and collect your car on arrival and find yourself unable to drive due to snowstorms on your entire trip
Driving in a different country to your own can be daunting and requires a lot of research
Many people would recommend renting your own car in the summer and sticking to guided tours in the winter. However, I rented a car in winter and had the best time! We only experienced storms on our last day in Iceland, but we had done plenty of research in advance and were constantly checking for weather warnings. So it is doable, but you do need to be brave and very prepared!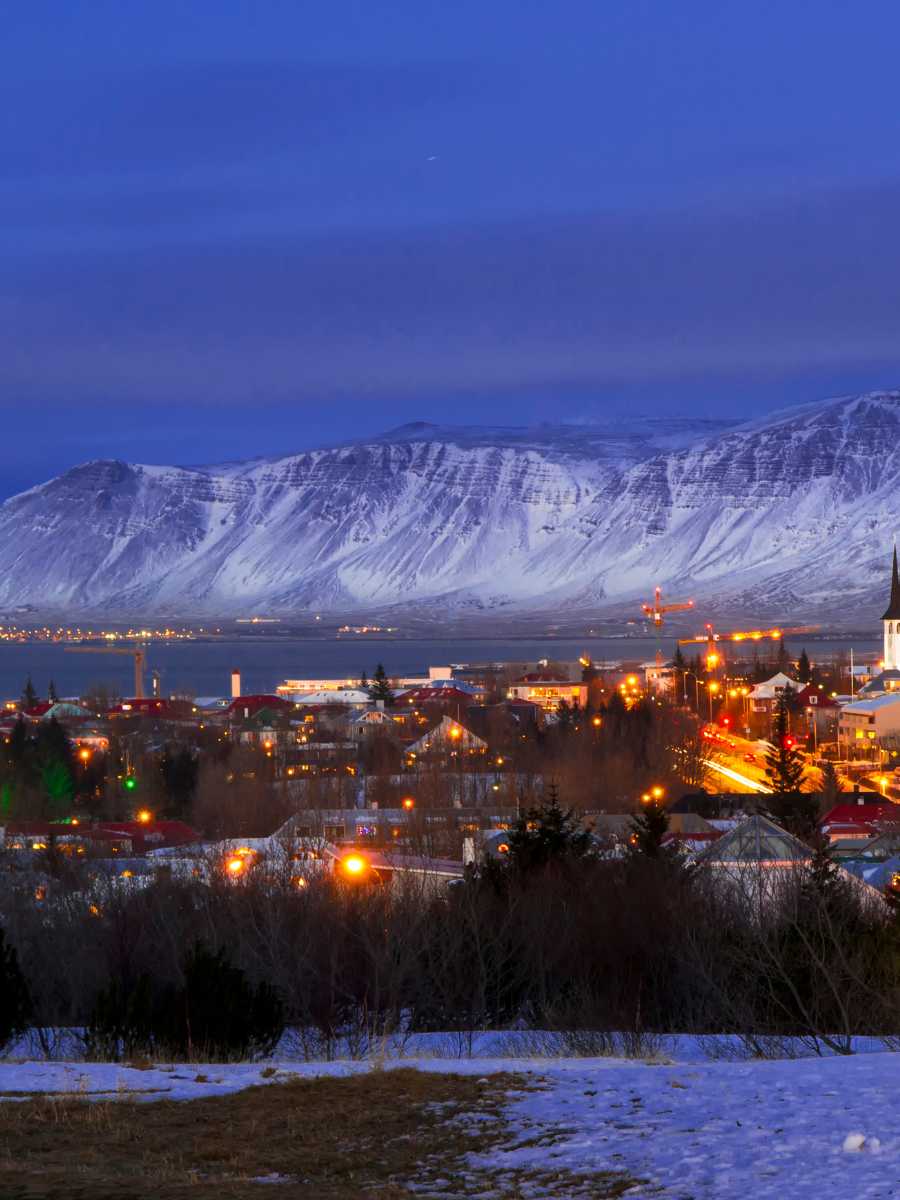 The Best Time to Visit Reykjavík
If you're visiting Reykjavík alone, there isn't really an ideal time to visit: it all depends on your interests and what you plan to do there. Are you just looking for a city break? Are you hoping to see the Northern Lights? How about whales and puffins? These are all things to keep in mind when choosing to visit the city. The best chance of spotting wildlife is in the summer, whereas a winter visit is key to seeing the aurora borealis.
If you're hoping to visit some other areas of Iceland too, then the weather or time of year will certainly have a bigger effect on your decision.
Summer in Iceland offers the magical Midnight Sun, which means 24 hours of daylight during June! This leads to longer days spent road-tripping around the country, easier drives and less hectic weather. It is, however, more touristy and busy.
The main downside of visiting in summer, however, is the low chance of seeing the Northern Lights.
The peak time to see the aurora is between September and April. Other benefits of visiting this Iceland in the winter means stunning snowy scenery and winter sports.
I also felt that Reykjavík has a certain charm in winter as the city gears up for Christmas, with twinkling lights and seasonal shops and bars.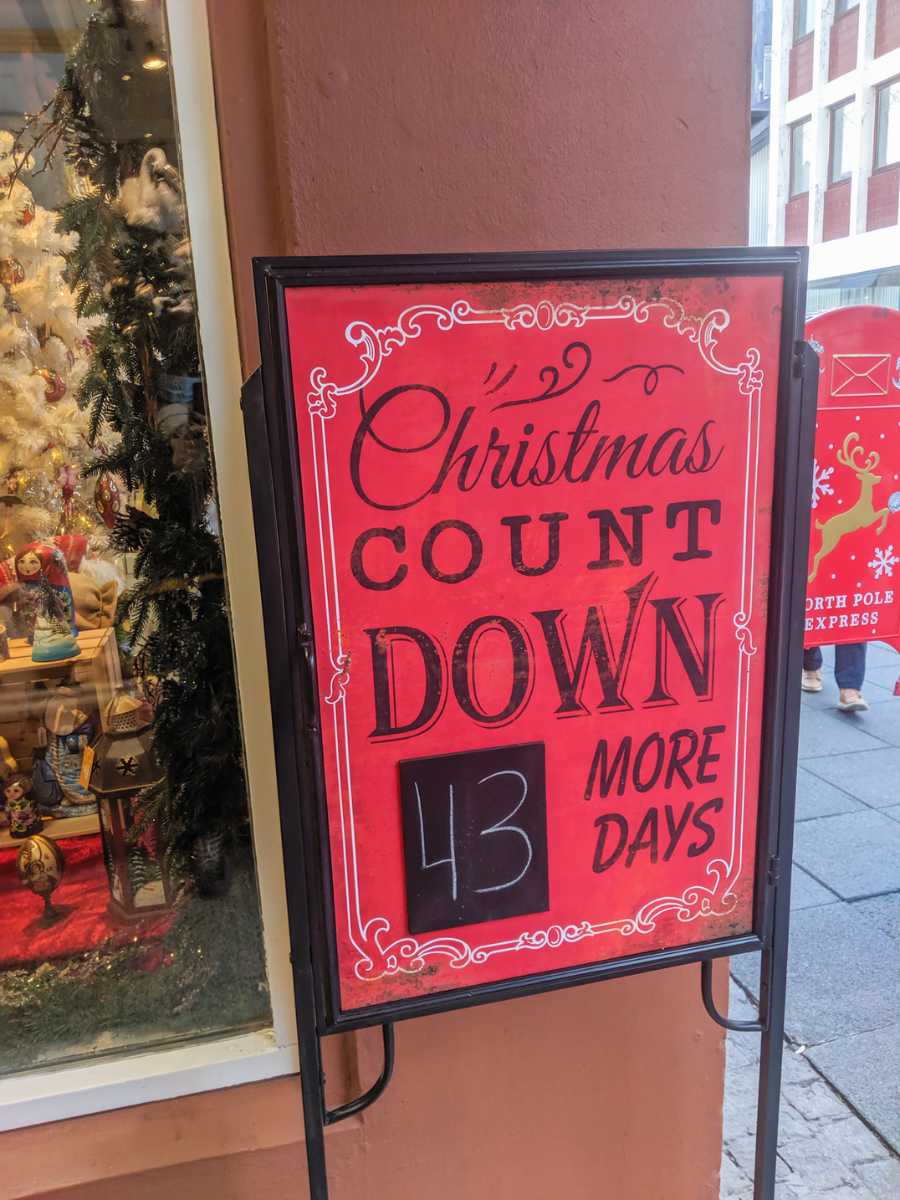 Of course, the weather in Iceland can be very temperamental in winter – so although this isn't so much of an issue if you're just sticking to Reykjavík, it's something to keep in mind for road trips or travel further afield.
Tips For Visiting Reykjavík Alone
Reykjavík in Iceland is extremely safe for solo travellers – it's very rare that you will feel unsafe when travelling there alone. There are still some tips to keep in mind though!
Iceland can be pricey, especially when eating out. We found that alcohol was the biggest expense so it's worth skipping cocktails or wine to instead save your pennies.
Be prepared for unpredictable weather. In winter especially, you may even get severe weather warnings. Always adhere to these and be prepared for your plans to change on a daily basis.
Be respectful of nature. Don't step where you're not supposed to in nature, and be very cautious of the sea, if you visit any beaches. For example, though Black Sand Beach Reynisfjara is a beautiful stop on any Iceland road trip, tourists regularly lose their lives there due to dangerous sneaker waves. It's worth visiting, but only if you're willing to be respectful of the potential dangers.
Wrap up warm and be prepared for the cold weather, even in the summer! As I've mentioned, the weather can be unpredictable, so be prepared for all options.
Don't be afraid of adventure. Iceland is a fantastic place for lots of high-adrenaline activities, like snowmobiling or glacier hiking. It's also a wonderful place to road trip around. If you do your research and you're willing to respect the weather, a winter road trip is an excellent idea.
Finally, my last tip would be for anyone experiencing solo travel anywhere in the world: just embrace it! No matter your circumstances, don't put off visiting a place alone (as long as it's safe). Travelling solo can be incredibly rewarding.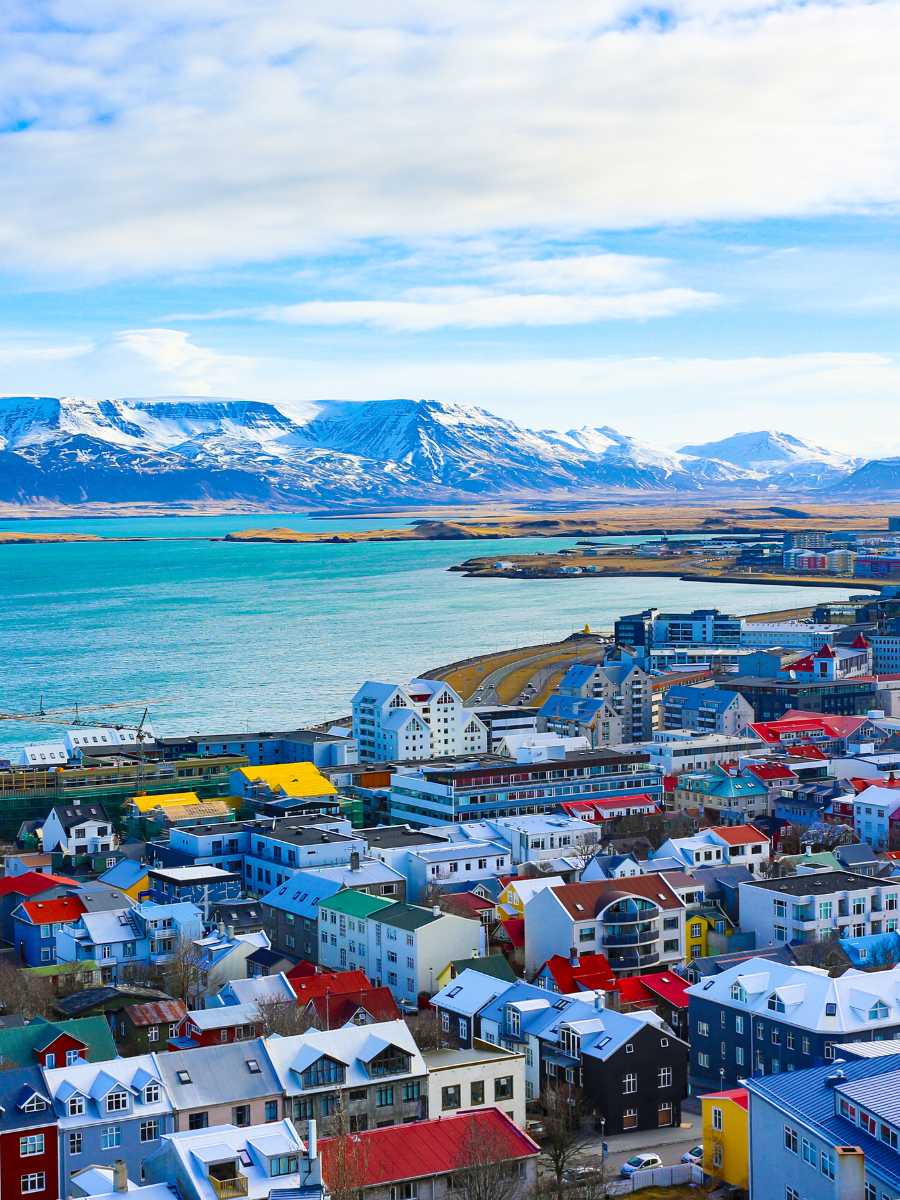 Things to Do in Reykjavík Alone: Conclusion
Reykjavík is the perfect pick for a solo trip. It's incredibly safe, there's plenty to do rain or shine and visiting solo can be an ideal way to keep costs down in a normally very expensive city. It's filled to the brim with fun museums on rainy days or great food if that's your thing. Adventure lovers will also find exciting ways to explore nature outside of the city.
The bonus of travelling alone is that you have the option to rent a car and take a trip around the rest of Iceland, or sit back and relax on a guided coach tour instead. There is nothing holding solo travellers back in this stunning country. And if you just want to enjoy a city break, Iceland's capital, Reykjavík, is the perfect magical city break, all year round.
ABOUT THE AUTHOR
Louise from Formidable Joy is a UK travel blogger who focuses on budget and offbeat travel. She loves finding budget things to do around the world: in particular, anything quirky, spooky or underrated.