Hidden Gems in Dubai To Check Out
Looking for hidden gems in Dubai? Here's the ultimate list of secret places to include on your schedule for a unique Dubai itinerary!
Dubai is a city that is known for its luxurious lifestyle, towering skyscrapers, and extravagant shopping malls.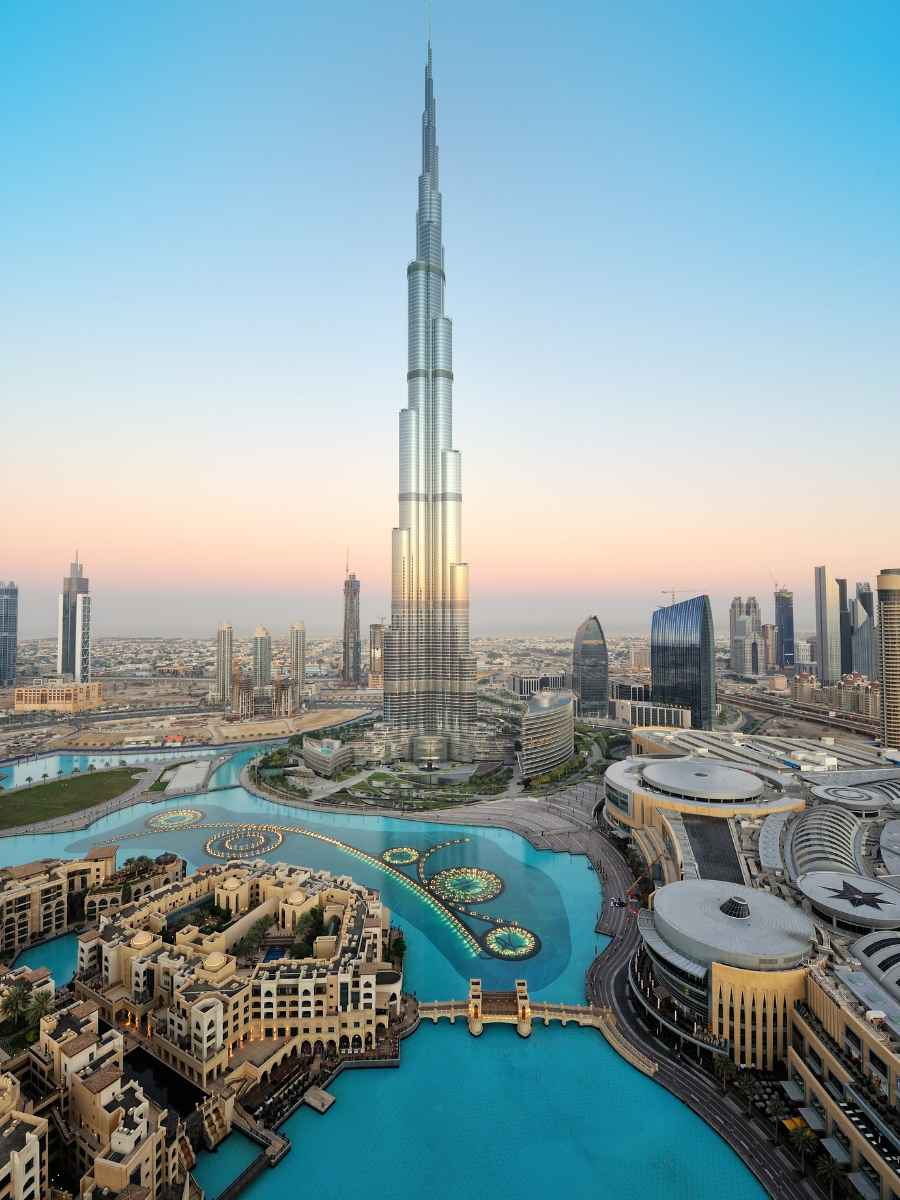 However, there is much more to this vibrant city than meets the eye. Dubai is home to a plethora of hidden gems that are waiting to be discovered.
From hidden beaches to secret gardens, this city has a lot to offer beyond the glitz and glamour. In this blog post, we will take you on a journey to explore some of the hidden places in Dubai that you may not have heard of before.
1. Black Palace Beach
If you're looking for a serene escape away from the hustle and bustle of the city, then the Black Palace Beach is the right place for you. This is one of the best hidden gems in Dubai if what you're after is to enjoy a relaxing day on a pristine and uncrowded beach.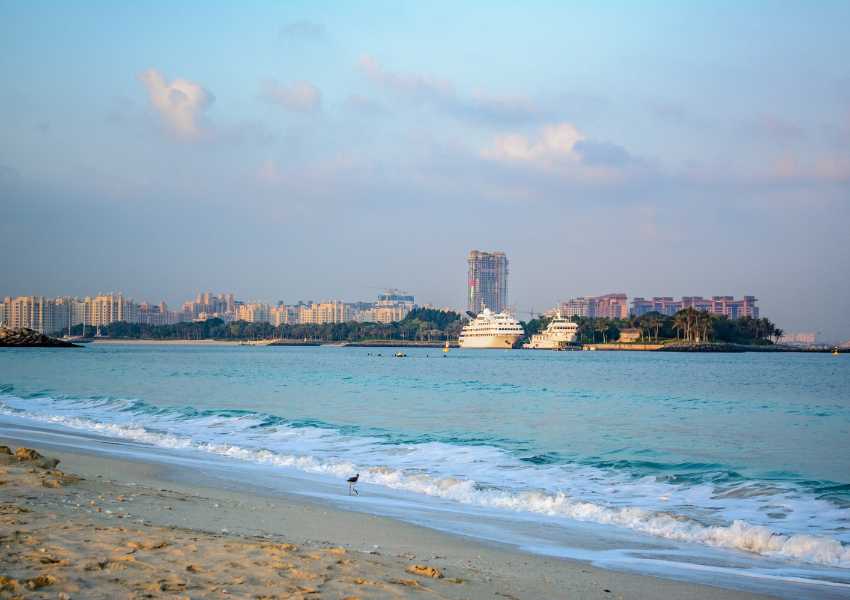 As you step onto the powdery white sand, you'll be greeted by calm, turquoise waters. The lack of facilities and vendors means that you can have an unspoiled and peaceful experience, which is not usually a thing in Dubai!
The beach is not only ideal for soaking up the sun but also offers excellent opportunities for snorkeling and swimming. The crystal-clear water allows you to view the diverse marine life that lives just below the surface. If you're lucky, you might even spot a pod of friendly dolphins playing in the distance!
To get to Black Palace Beach, follow King Salman Bin Abdulaziz Al Saud Street (formerly Al Sufouh Road) and keep an eye out for a small, hidden entrance between the royal palaces.
Parking is available nearby, and a short walk will lead you to the beach. Don't worry if it feels like you're driving through a restricted area – the beach is open to the public.
The Sum of Us
The Sum of Us is a pretty unique hidden gem that combines culinary art, impeccable service, and a warm atmosphere. This cozy café, tucked away in the heart of the city, is the perfect spot for both casual catch-ups and gatherings.
Upon entering, you'll notice the open kitchen, where the chefs work their magic right before your eyes. The café specializes in handcrafted artisanal treats and beverages, all of which are made from the freshest ingredients and are absolutely delicious. Their extensive menu includes everything from appetizers, salads, and mains, to mouthwatering desserts.
For breakfast, order their signature sourdough toast, topped with creamy avocado, poached eggs, and homemade labneh. If you're in the mood for something sweeter, their fluffy ricotta pancakes with mixed berry compote and mascarpone were my favorites.
For lunch or dinner, be sure to try their popular dishes like the truffle mushroom risotto or Japanese-style crispy chicken schnitzel.
If you love coffee, you'll fall head over heels in love with their in-house roastery, where they brew their own specialty coffee blends. Pair your cup with one of their delectable pastries for the perfect afternoon pick-me-up.
Moreover, The Sum of Us is dedicated to eco-friendly practices, ensuring that they minimize food waste and use sustainable, ethical packaging wherever possible. By visiting this charming café, you're not only treating yourself to an unforgettable culinary experience but also supporting a business that values environmental responsibility.
Tania's Teahouse
This charming, pastel-themed café should definitely be on your radar when you are exploring hidden gems in Dubai. Nestled in the Jumeirah neighborhood, Tania's Teahouse offers a cozy and delightful experience to all those who step inside.
As soon as you enter, you'll be instantly drawn to the quaint décor, filled with eye-catching details and warm colors that make it the perfect spot to unwind.
At Tania's Teahouse, they take tea seriously, and you'll find the menu well-crafted with an array of options:
Specialty Teas: With names like "Don't Chai This at Home" and "Berry Bazaar," you can't help but be intrigued by the choices. Make sure to ask the staff for recommendations based on your preferences!
Iced Teas: Looking to beat the Dubai heat? Try one of their refreshing iced tea options, perfect for sipping on while chatting with friends.
Tea Lattes: If you're craving something sweet and creamy, their tea lattes got you covered. From soothing lavender to spicy chai, there's a comforting flavor for every mood.
But Tania's Teahouse isn't just about teas! You'll also find a lovely selection of appetizing food offerings. The menu includes healthy choices like avocado toast, açai bowls, and soups, as well as treats like pastries and cakes.
Al Fahidi Historical Neighborhood
Al Fahidi Historical Neighborhood is a charming area that takes you back in time to experience the life of Dubai before it became the modern city it is today.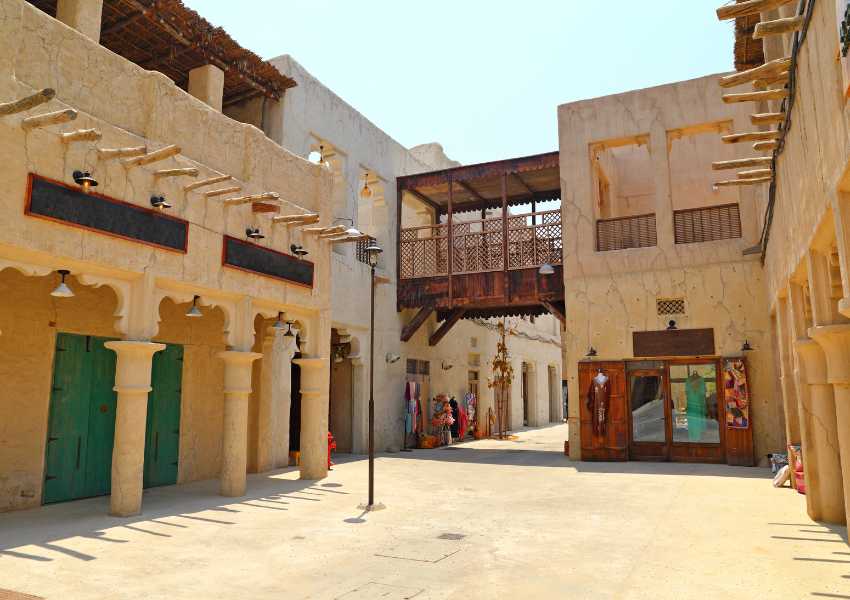 The narrow alleyways and authentic architecture provide an atmospherical contrast to the glittering skyscrapers just a short distance away.
As you wander through the district, you'll notice the traditional wind towers, locally known as "barajeel," which were designed to provide natural ventilation and cooling to the houses. These towers are part of the distinctive architectural style that makes Al Fahidi incredibly charming and photogenic.
During your visit, don't miss the cultural centers, galleries, and museums throughout the neighborhood. The Al Fahidi Fort, home to the Dubai Museum, offers a glimpse into the history of the region, showcasing artifacts and exhibits that detail life in the area before oil was discovered.
If art is your thing, take a stroll around the many galleries that showcase local and international artists.
As if that weren't enough reason to make it one of the best hidden gems in Dubai, Al Fahidi is a hub for major cultural events and seasonal activities. Look out for the Sikka Art Fair, which takes place annually in March, where local and regional creatives showcase their contemporary artworks. Furthermore, you have the opportunity to attend various workshops, performances, and film screenings held throughout the year.
YOU MAY ALSO LIKE:
Alserkal Avenue
Located in the industrial neighborhood of Al Quoz, this vibrant cultural hub is filled with contemporary art galleries, creative spaces, and unique concept stores.
As you stroll through the lively streets, you'll find yourself immersed in a world of creativity and inspiration.
Don't be surprised to stumble upon thought-provoking art exhibitions, innovative workshops, or engaging performances around every corner.
One popular stop in Alserkal Avenue is The Jamjar, an art space that encourages community engagement. Here, you'll have the opportunity to take part in art workshops or create your own masterpiece in their open studio.
Another must-visit is the A4 Space, a multidisciplinary hub that offers a cozy environment for collaboration and creativity. You can grab a cup of coffee from their cafe, find a quiet spot to work on your laptop, or browse through their selection of books and publications on art and design.
If you're in Dubai at the right time, make sure to check out The Good Vibes Market that takes place every month. This lively event showcases handmade crafts, artisanal food, and local fashion.
Hatta Mountain Trek
Nature isn't usually the first thing that pops to mind when you think of Dubai, which makes Hatta Mountain a pretty unique location!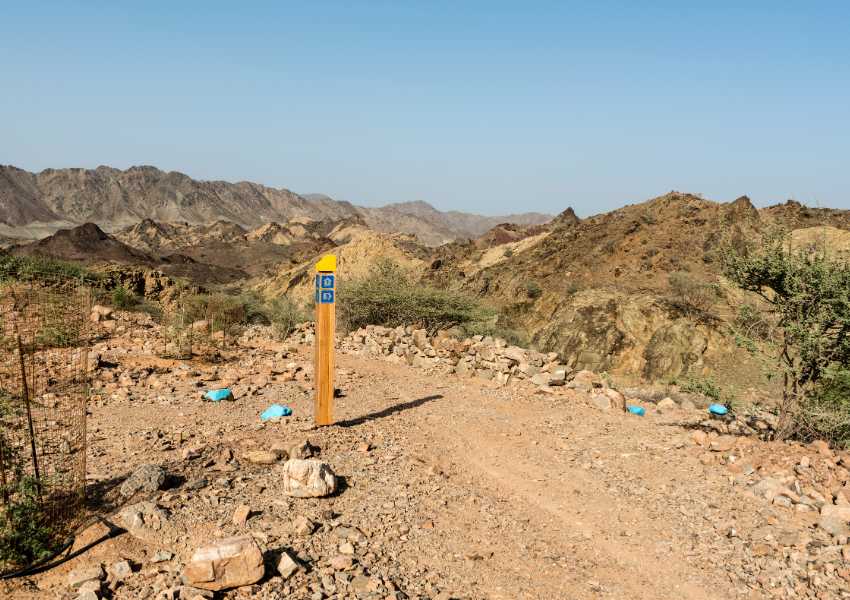 Along the hike, you'll experience breathtaking views of the Hajjar Mountains. The rugged terrain will challenge your hiking skills, but the reward of stunning landscapes will make every step worth it. Along the way, you might run into wildlife and witness the incredible geological formations this region has to offer.
Make sure to bring comfortable hiking shoes, water, and sun protection, as the trail can be quite challenging and the weather can get hot.
Love Lake
You might not expect to find a heart-shaped lake in the middle of the desert, but Dubai's Love Lake is just that!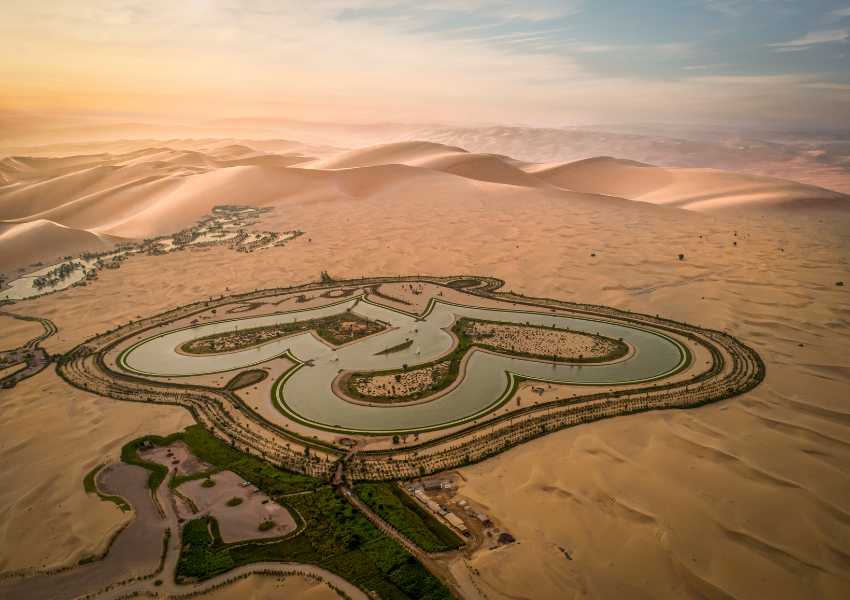 Nestled in the Al Qudra Desert, this man-made wonder is a perfect spot for nature lovers and photographers alike.
Stepping into Love Lake, you'll be struck by the lush greenery and numerous trees that stand tall, defying the desert landscape surrounding it. Keep an eye out for the wide variety of birds that call this paradise home. Don't be surprised if you glimpse a graceful gazelle or two grazing nearby!
Love Lake is more than just a picturesque spot; it also caters to those seeking a bit of adventure. Rent a bicycle and explore the area on two wheels or lace up your hiking boots for a trek through the undulating dunes.
Global Village
Global Village is a multicultural amusement park that allows you to explore the cultures of over 75 countries through pavilions, performances, and delicious international cuisine.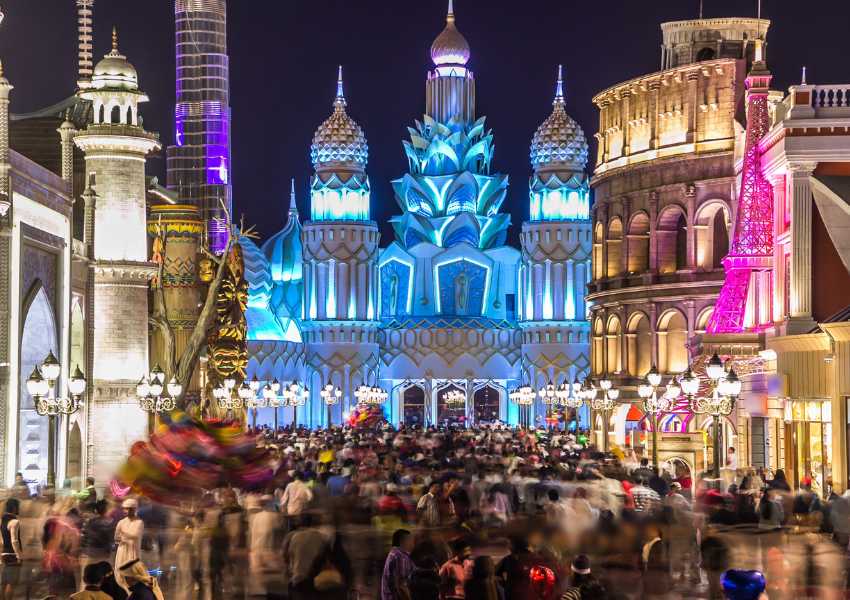 During your visit, stroll along the canal, surrounded by stunning replicas of famous landmarks, such as the Eiffel Tower and the Leaning Tower of Pisa. Each pavilion showcases the crafts, clothing, and unique products of the participating countries.
Don't forget to treat your taste buds to an international culinary adventure. With mouth-watering dishes from around the globe, you'll struggle to choose between all the options. Savor delicious empanadas from Argentina, indulge in juicy kebabs from Turkey, or enjoy aromatic Indian curry.
As the sun sets, the Global Village comes to life with exciting performances by artists from various countries. Witness traditional Indian dances or heart-thumping African drumming that will leave you tapping your feet to the beat.
Don't forget to get travel insurance for your trip! As always, I recommend Safety Wing for great prices and coverage abroad. It starts at only $45 USD per month and will have you covered with everything you may need during your trip! Check them out here.
Dragon Mart
You might have heard of the famous malls and markets in Dubai, but have you discovered Dragon Mart yet? This massive market, located on the Hatta/Oman Road, is the largest trading hub for Chinese products outside mainland China and you can find a wide variety of goods at unbeatable prices.
There are over 5,000 shops spread across a 1.2-kilometer-long mall, making it easy to spend an entire day exploring. From home appliances and electronics to clothes and accessories, you'll find everything you need under one roof.
As you wander through the countless aisles, you'll notice a wide range of products that are hard to find elsewhere in Dubai. Some of the unique items include Chinese traditional medicines, artisans' crafts, and even exotic food items. Don't be shy to haggle with the vendors; bargaining is not only accepted but also encouraged at Dragon Mart!
Ayyam Gallery
While exploring hidden gems in Dubai, you'll come across Ayyam Gallery. As an art lover, this is a must-visit destination. Located in the thriving Alserkal Avenue art district, it's a welcoming space that showcases contemporary Middle Eastern art.
At Ayyam Gallery, you'll discover works by established and emerging artists from the region and beyond. Some notable artists whose artworks have graced this gallery include Abdul Karim Majdal Al-Beik, Safwan Dahoul, and Sadik Kwaish Alfraji.
Exhibitions: Ayyam Gallery hosts a variety of exhibitions throughout the year, introducing you to new talents and visions. Keep an eye on their website or social media accounts for current and upcoming events.
Don't miss the chance to attend the gallery's talks, panel discussions, and screenings. These events provide you with an opportunity to deepen your understanding of contemporary Middle Eastern art and engage in conversations with fellow art enthusiasts.
Green Art Gallery
Green Art Gallery is another of the best hidden gems in Dubai and a true oasis of creativity. This unique establishment is not your typical gallery, so prepare yourself for a delightful experience.
The gallery was founded in 1995 and focuses on showcasing contemporary art with an emphasis on the Middle East and North Africa region.
Although it's a small space, the Green Art Gallery packs a punch with its carefully curated exhibitions. It represents an impressive roster of emerging and established artists such as Shadi Habib Allah, Chaouki Choukini, and Nazgol Ansarinia.
Dubai Coffee Museum
Located in the Al Fahidi Historical Neighborhood, this hidden gem offers an insight into the rich history and culture of coffee.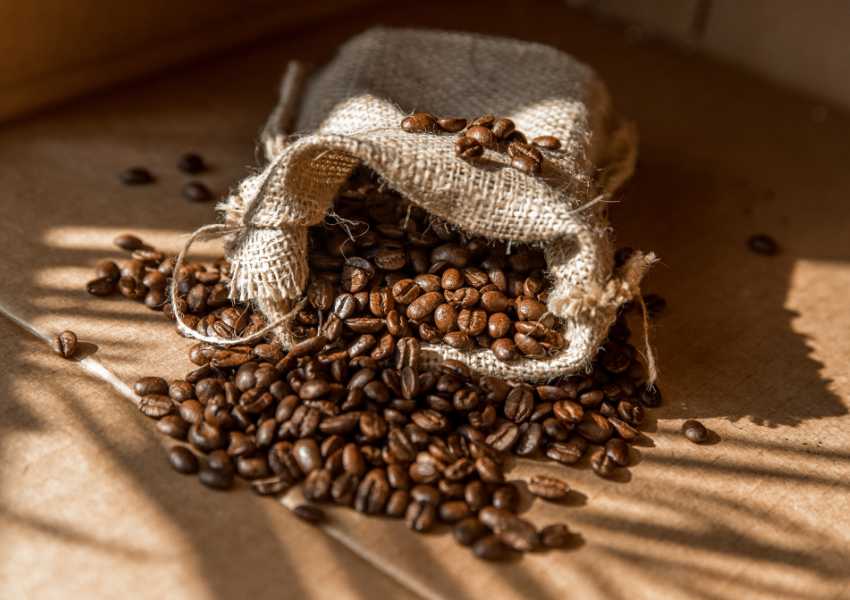 As you step inside, you'll get to marvel at the collection of coffee-making artifacts from various regions and centuries. Here, you'll be able to learn about the methods and equipment used in the past and present, giving you a newfound appreciation for your morning brew.
With that said, the museum is not just a place to look, you can also treat your taste buds with the chance to try regional coffee from places like Ethiopia, Lebanon, and Yemen.
Alserkal Avenue
You'll find Alserkal Avenue in the industrial area of Al Quoz. As you wander through the area, you'll discover it's a thriving hub for the arts, design, and culture. The warehouses turned galleries have created a vibrant and accessible art space for visitors and locals alike.
On your visit to Alserkal Avenue, you'll be amazed at the variety of contemporary art exhibitions, design studios, and fashion boutiques. They showcase regional and international talents, fostering creativity, and collaboration. The Avenue is also home to several celebrated restaurants and cafes, making it the perfect spot to relax and soak in the atmosphere.
While strolling, you'll notice the murals and street art that embellish Alserkal Avenue's walls. These stunning artworks change regularly, providing a fresh visual experience. Don't forget to check their events calendar before your visit, as there's always something happening, such as film screenings, workshops, and talks.
Some highlights you shouldn't miss include:
The Third Line: A renowned gallery featuring Middle Eastern and international contemporary artists.
Elipsis Gallery: A beautiful space showcasing photography and digital media.
FN Designs: A studio and gallery dedicated to young and emerging regional talents, with a focus on graphic design.
Tip: Alserkal Avenue is best visited during the week, as many galleries are closed on Friday mornings and Saturdays.
Al Qudra Lakes
Al Qudra Lakes is a must-visit destination in Dubai that offers you a serene escape from the bustling city life.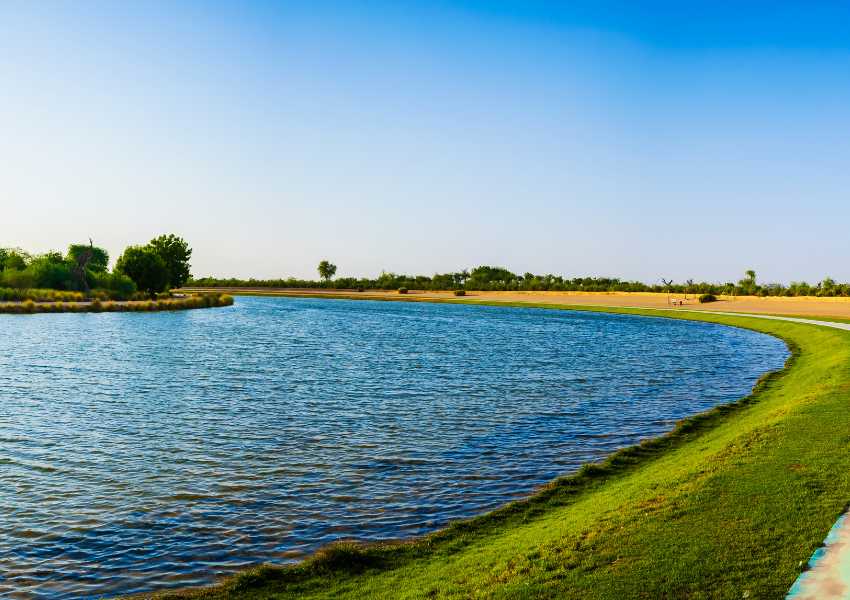 Spread across a vast area of desert, you will find a cluster of man-made lakes surrounded by lush greens and thriving ecosystems. As you explore this hidden gem, you'll be delighted to see various bird species, gorgeous landscapes, and a chance to connect with nature.
If you're up for an adventure, you can take advantage of the cycling tracks available in the area. The Al Qudra cycling track is over 80 kilometers long, perfect for a scenic ride. Additionally, there are bike rental shops nearby, making it easy for you to plan your cycling trip in the desert on the spot.
Though relatively remote, the lakes are easily accessible by car, and the journey will transport you into an entirely different world.
Zabeel Park
Zabeel Park is one of the top hidden gems in Dubai that you should definitely check out.
Spread over an area of 47.5 hectares, this park offers a perfect escape from the city's hustle and bustle. Here, you can indulge in various recreational and leisure activities while enjoying lush green surroundings.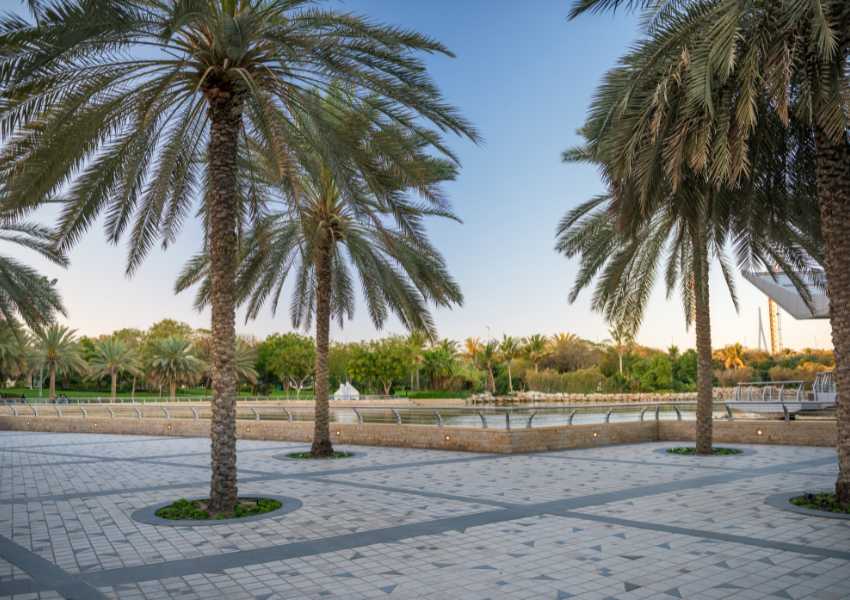 When you visit Zabeel Park, don't miss the chance to stroll through the beautiful botanical gardens filled with indigenous plants.
Some of the park's attractions include:
The Dubai Frame: This iconic 150-meter-tall structure offers a panoramic view of both old and new Dubai. So, make sure to snap some memorable photos while you're here.
Stargate: This family-friendly entertainment zone features an ice-skating rink, go-karting track, and an edutainment center.
Mega Bowl: An 800-seat amphitheater is an ideal place to catch various live cultural performances.
Ras Al Khor Wildlife Park
Ras Al Khor Wildlife Park is a must-visit destination when you're in Dubai. Located at the head of the Dubai Creek, this nature reserve is home to a diverse range of flora and fauna. As you explore the park, you'll see a variety of birds, including the beautiful flamingos which are the star attraction here.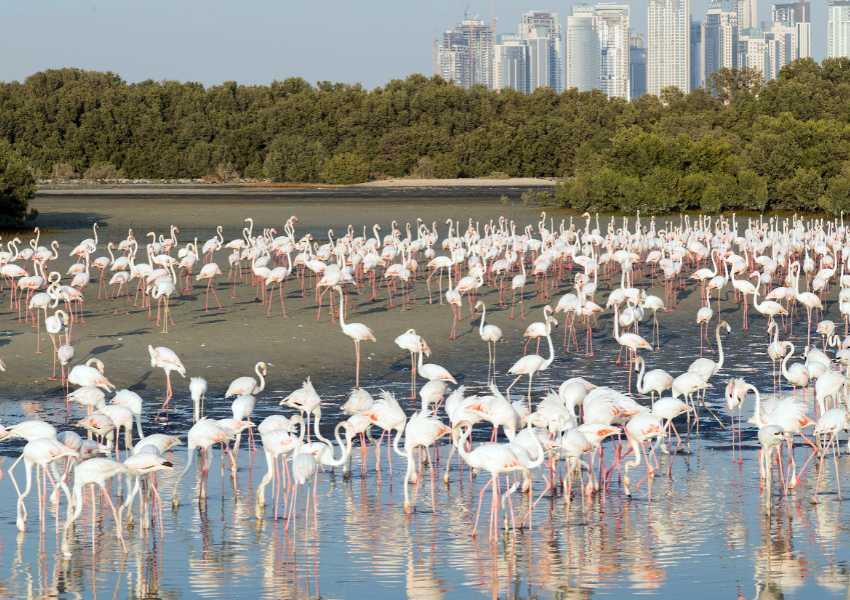 To get a closer look at the birds, you can take the three bird hides provided by the park. These hides are strategically placed, so you can observe the wildlife without disturbing them.
Another highlight of the park is its tranquil appeal amidst the bustling city of Dubai. Spending time here will reconnect you with nature and offer a refreshing break from the urban jungle. The park is open daily, but make sure to check the visiting hours before heading out.
To make the most of your visit, make sure to bring:
A pair of binoculars for birdwatching
A hat and sunscreen for sun protection
Comfortable shoes for walking
SEVA Experience
Tucked away in Jumeirah, SEVA Experience is a serene wellness hub that promises a revitalizing and rejuvenating experience for your body, mind, and soul.
Activities you can enjoy here include:
Yoga for all levels: Awaken your senses with a morning Hatha class or wind down your day with a soothing Yin session.
Meditation to still your mind: Experience peace and tranquility with a guided meditation, helping you find your inner zen.
Breathwork for relaxation: Learn the art of conscious breathing and feel the stress melting away as you dive into this essential life practice.
Apart from these transformative classes, you can also indulge in holistic healing sessions. From reiki to crystal healing, you'll find plenty of treatments here.
Moreover, you can treat yourself to a nourishing meal at their plant-based café. With a vibrant menu offering fresh juices, colorful smoothie bowls, and hearty mains, there's something to satiate everyone's taste buds.
The Farm
The Farm is a hidden gem nestled in the lush Al Barari community of Dubai. As you step foot into this unique dining experience, you'll be surrounded by beautifully landscaped gardens, picturesque waterways, and a welcoming ambiance that feels like an escape from the bustling city.
The menu offers a diverse range of healthy and delicious options catering to various dietary preferences, including vegan, gluten-free, and paleo.
At The Farm, sustainability and an eco-conscious ethos are at the heart of their operations. From the locally-sourced ingredients to recycling and waste reduction practices, you can feel good about indulging in this tranquil oasis. Moreover, they even offer cooking classes and growing seasonal produce in their on-site gardens.
Moreover, The Farm also boasts a beautiful botanical shop that showcases an array of indoor plants, outdoor plants, and unique pottery.
Courtyard Playhouse
Dubai may be known for its high-end shopping malls and luxurious lifestyle, but there's a hidden gem in the city that you should definitely check out: The Courtyard Playhouse.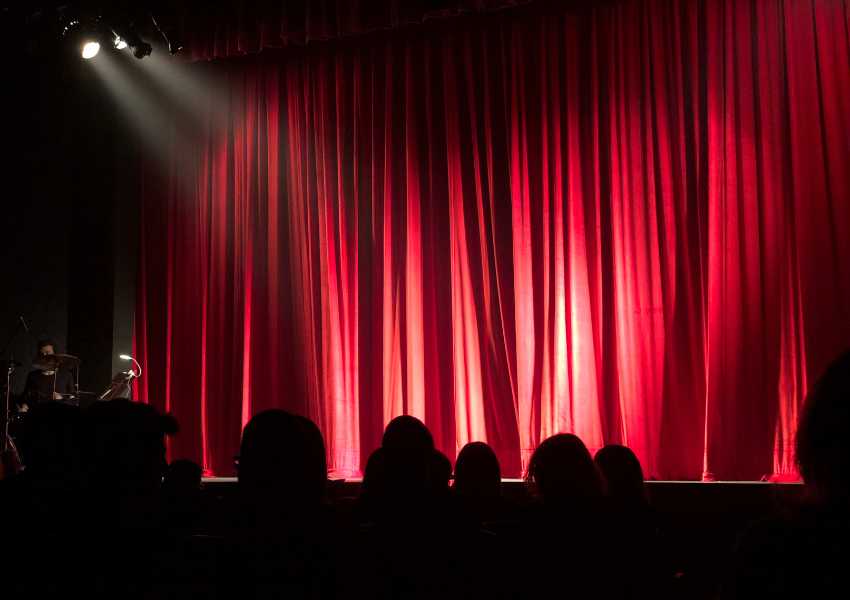 Located in the Al Quoz area, this is an intimate and inviting theater that offers you a unique way to experience performing arts in Dubai
With just 70 seats, the venue is perfect for those who enjoy immersive and up-close performances. You'll find a variety of shows here, ranging from comedy and improv to scripted plays and workshops.
Not only will you be able to witness some exceptional performances, but joining their workshops can also help you enhance your own theatrical skills. They offer classes for adults and children alike, so it's a great way to explore your creative side while meeting like-minded individuals.
Cinema Akil
If you're looking for a unique cinema experience in Dubai, Cinema Akil is a hidden gem you won't want to miss.
This independent cinema showcases a variety of films, including independent, classic, and foreign films. You won't find any blockbusters here, but you will find a great atmosphere that's perfect for film enthusiasts.
The cinema is located in the Alserkal Avenue arts district, which is known for its galleries and creative spaces. The building itself is a converted warehouse, giving it a rustic and industrial feel. Inside, you'll find a small screening room with comfortable seating and a retro vibe. The cinema also has a small café where you can grab a snack or drink before the movie.
One of the unique features of Cinema Akil is their focus on community events. They host film festivals, workshops, and discussions that bring together film lovers from around the city. This is a great way to meet new people and learn more about the film industry.
Fossil Dunes
If you're looking for a unique and off-the-beaten-path experience in Dubai, you should definitely check out the Fossil Dunes. Located in the Al Qudra area, this is one of the best hidden gems in Dubai if you love nature or crave a little adventure.
As the name suggests, the Fossil Dunes are a series of sand dunes that are millions of years old and contain fossils of prehistoric marine animals. The dunes are also home to a variety of desert flora and fauna, including gazelles, Arabian oryx, and desert foxes.
To explore the Fossil Dunes, you can go on a guided safari tour or rent a quad bike and ride through the dunes on your own. The tours usually last for a few hours and include stops at some of the most scenic spots in the area. You can also go camping in the dunes and enjoy a night under the stars.
Moon Island
Moon Island is a small island located off the coast of Dubai and can only be accessed by boat or helicopter.
The island's crystal-clear waters and pristine white sand beaches are perfect for swimming, sunbathing, and relaxing. You can also take a walk around the island and explore the rocky terrain and the lush greenery.
One of the most popular activities on Moon Island is snorkeling. The island is home to a variety of marine life, including colorful fish, sea turtles, and even dolphins.
If you are looking for a more adventurous experience, you can also try your hand at fishing or kayaking. The island has a small marina where you can rent equipment and explore the surrounding waters.
Moon Island is also home to a small restaurant that serves delicious seafood and other local specialties. You can enjoy a meal while taking in the stunning views of the ocean and the surrounding islands.
Best Time to Visit Dubai
Visiting Dubai is always an exciting experience, but choosing the right time can make your trip even more memorable. So, when is the best time to visit this bustling city?
The ideal time to visit Dubai is during the cooler months, which are between November and April. The weather is mild, with temperatures typically ranging from 17°C (63°F) to 30°C (86°F), making it comfortable for you to wander around the city and explore its hidden gems. The December to February period is especially great, as you can expect occasional rainfall and cooler evenings.
During this time, you can also enjoy a variety of outdoor activities and cultural events:
The Dubai Shopping Festival takes place in January and February, offering fantastic deals and discounts in many of the city's malls and shops.
In March, you can immerse yourself in the vibrant colors of the Dubai World Cup, one of the world's most prestigious horse racing events.
If you're into food, the Dubai Food Festival in February and March showcases the city's rich culinary scene, with live cooking demonstrations and delicious street food to sample.
However, if you prefer to avoid the crowds and are looking for discounts on accommodations and attractions, consider visiting Dubai during the summer months from June to September.
The weather will be hotter, with temperatures reaching up to 45°C (113°F), but you can beat the heat by staying indoors and enjoying Dubai's world-class shopping centers, luxurious spas, and fantastic restaurants.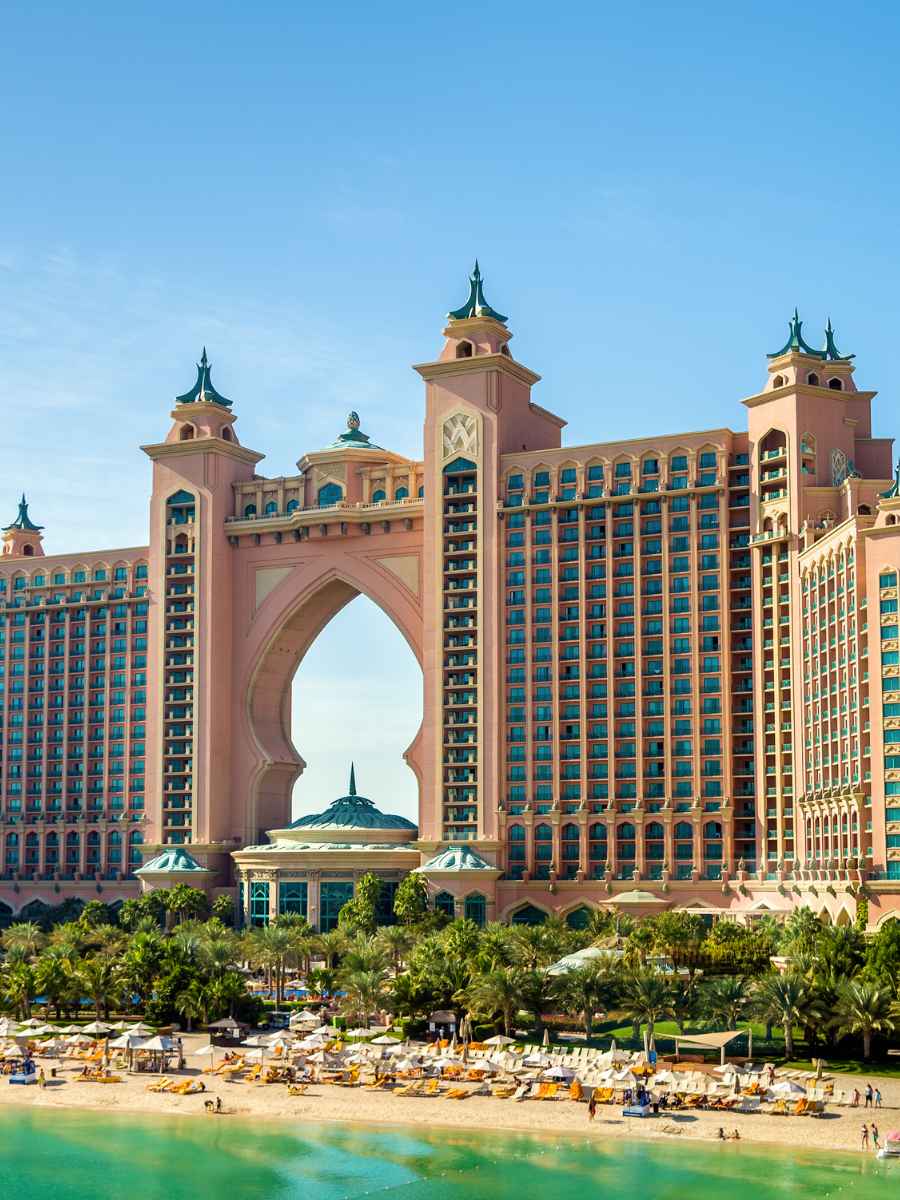 Where to Stay in Dubai
When looking for unique and hidden gems to stay at, you can choose from a variety of boutique hotels and properties in Dubai that offer incredible experiences and personalized service. Here are some recommendations to consider for your trip:
XVA Art Hotel: Nestled in the heart of Al Fahidi Historical Neighborhood, this charming boutique hotel offers a one-of-a-kind stay for art enthusiasts. Each room is individually designed by a local artist, giving it a personal touch. The hotel also has a cozy café that serves delicious vegetarian cuisine, and an art gallery showcasing contemporary Middle Eastern art.
Al Seef Heritage Hotel: This gem is located in Al Seef area, where traditional Emirati lifestyle meets modern amenities. With its charming, authentic architecture, staying here transports you back to Dubai's historic roots. The hotel offers comfortable rooms designed in Arabian style, and is within walking distance to various attractions, such as the Al Seef Marina and the Museum of Illusions.
Park Regis Boutique Jumeirah: This elegant boutique hotel in Jumeirah offers stylish rooms with upscale amenities. The impressive location, near to Kite Beach, makes it ideal for beach-lovers. Additionally, numerous boutiques and eateries surround the area, providing you with plenty of options to explore.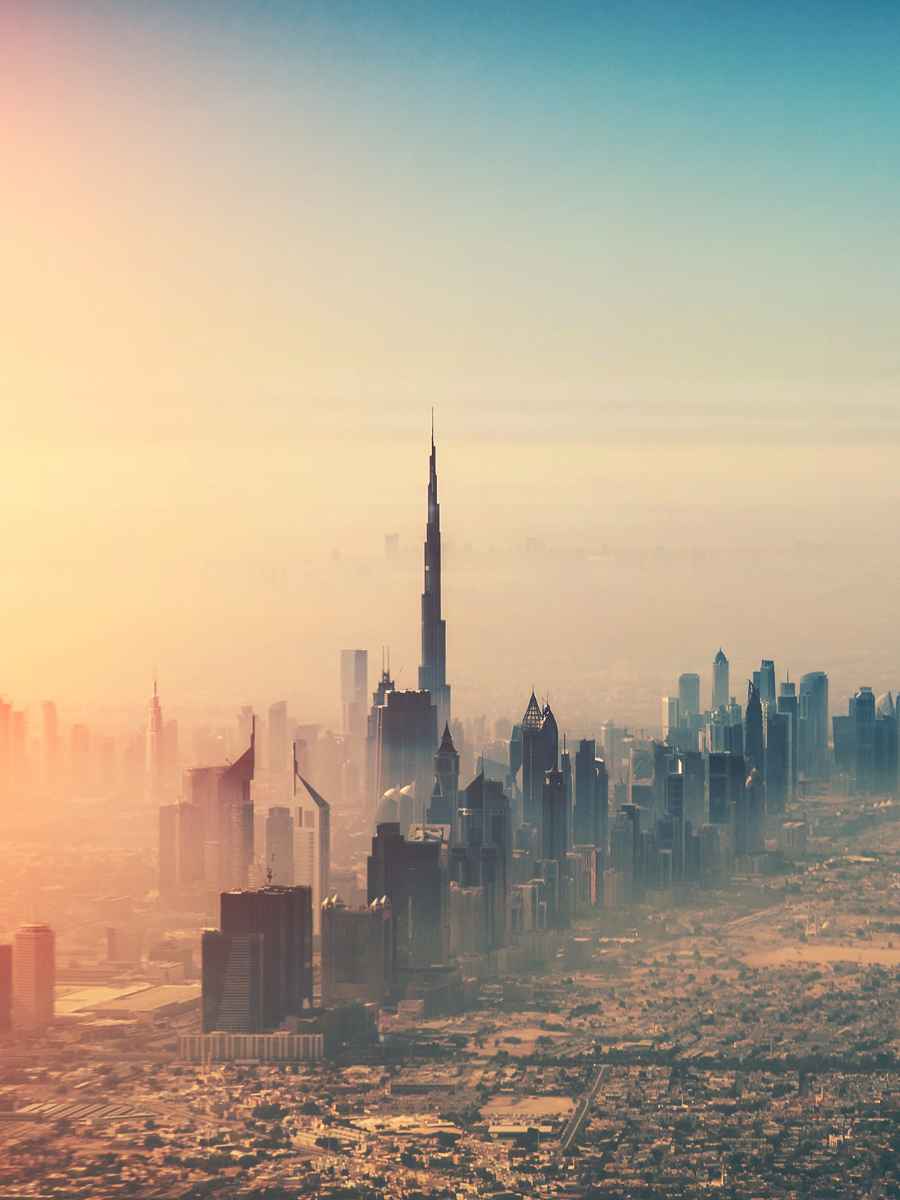 Tips for Visiting Dubai
Be respectful of the local customs and traditions. As a traveler in Dubai, it's important to dress modestly, especially when visiting religious sites or malls. This means covering your shoulders and knees, and avoiding tight or revealing clothing.
Don't forget to consider the weather when packing your suitcase. Dubai temperatures can soar, so it's best to bring lightweight, breathable fabrics to stay comfortable. Also, remember sunscreen and a hat to protect yourself from the strong sun.
Navigating Dubai is made easier by the city's efficient public transportation system. Utilizing taxis, the metro, or buses can save you time and money. However, if you plan on exploring more remote areas, renting a car might be a convenient option.
Dubai observes the Islamic tradition of Friday as a day of rest, so many businesses, including banks and government offices, will be closed. Plan accordingly and be aware that weekends in Dubai run from Friday to Saturday, with Sunday being the start of the working week.
Dubai has a wide range of dining options to suit all tastes and budgets. Don't hesitate to try some local cuisine, such as shawarma, falafel, and hummus. Feel free to explore the city's vibrant food scene at both high-end restaurants and street-side vendors.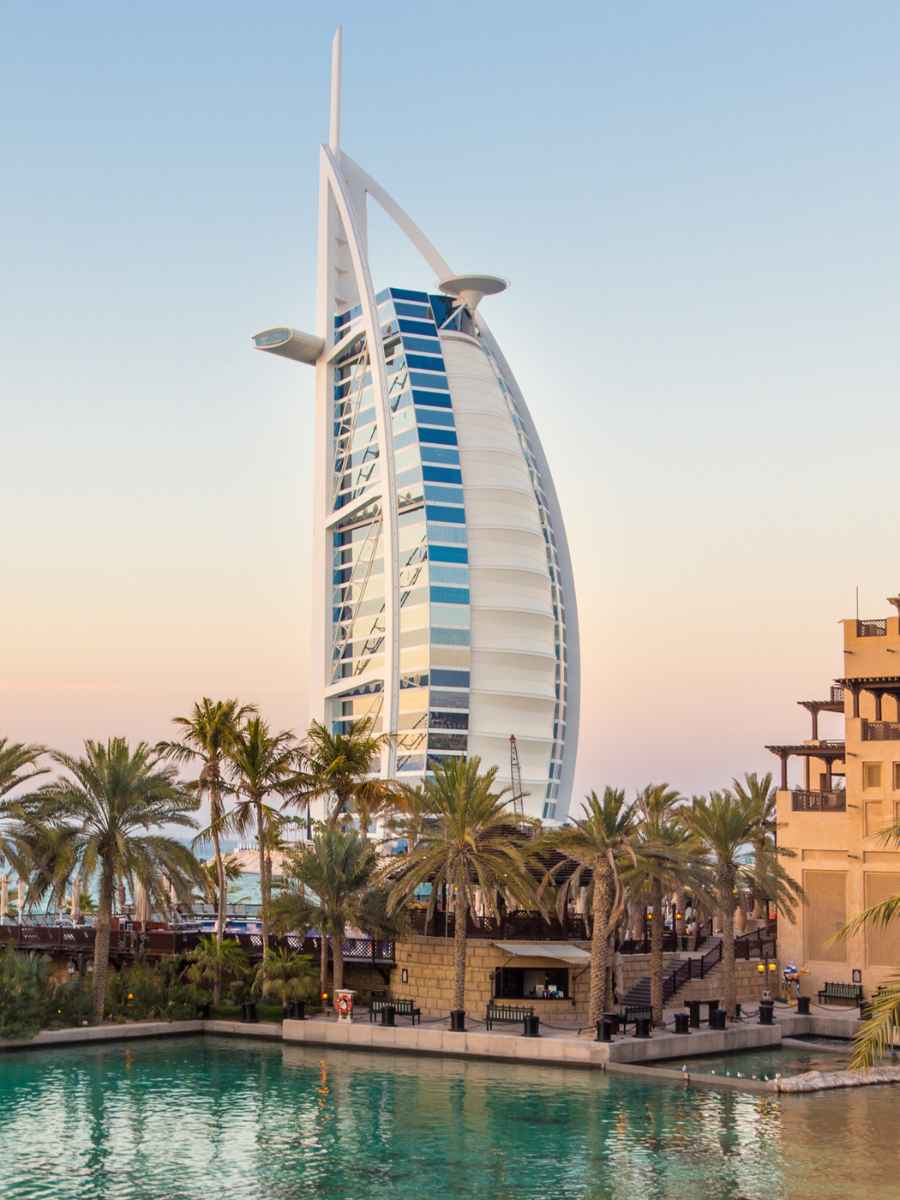 Travel Insurance for Dubai
Don't travel to Dubai without insurance!
Accidents can happen, and medical emergencies can arise. In such situations, travel insurance can provide you with the necessary financial support to cover medical expenses, hospitalization, and emergency medical evacuation.
Moreover, travel insurance can help you in situations such as trip cancellation, lost baggage, and flight delays. These situations can cause a significant financial loss, but with travel insurance, you can be assured of financial protection.
I always use and recommend Safety Wing for travel insurance. Prices start at only $45 USD a month and they cover everything from medical emergencies to trip cancellatons and more! Check them out here.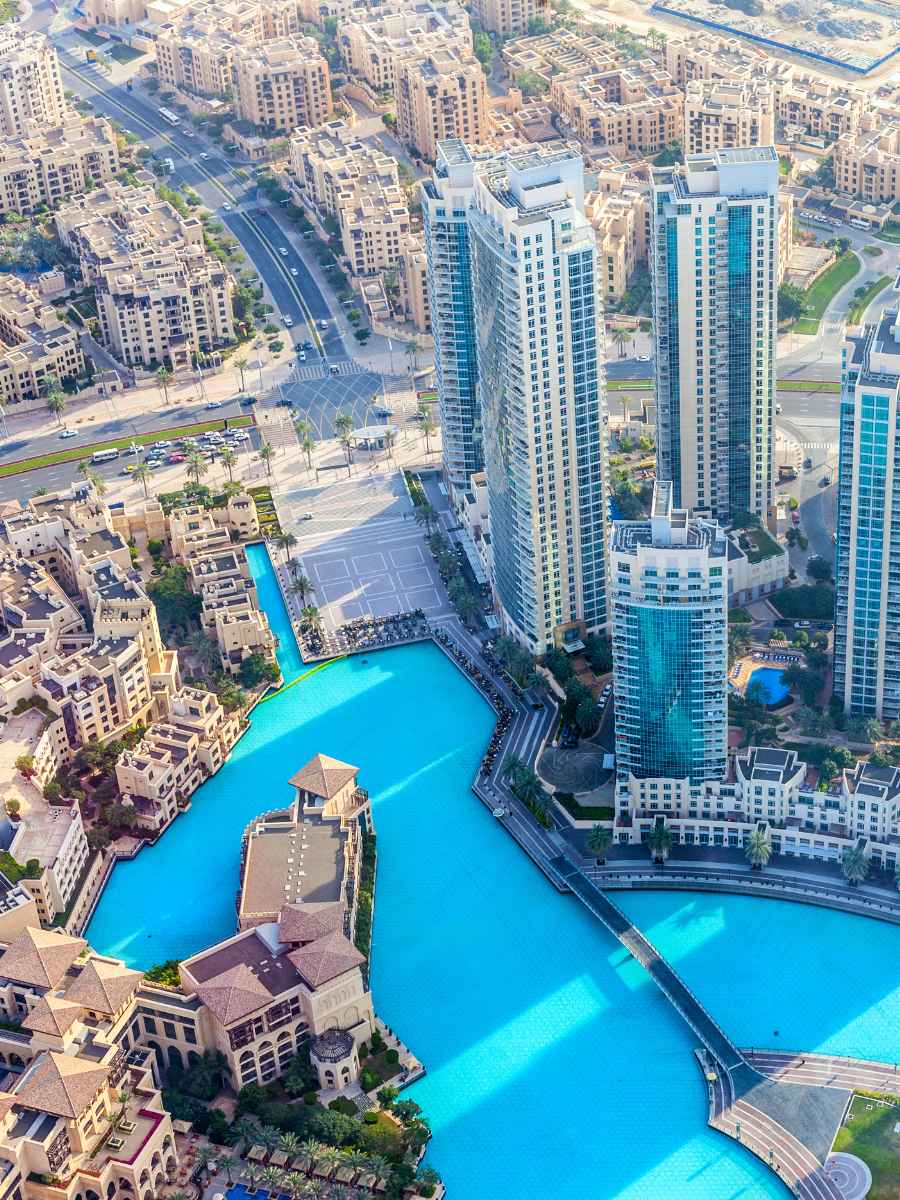 What are some lesser-known places to visit in Dubai?
There are many hidden gems in Dubai waiting to be explored, such as the Alserkal Avenue, an artsy district that hosts galleries, cafes, and unique shops. Another lesser-known place to visit is the Dubai Miracle Garden, a beautiful floral garden that is perfect for nature lovers.
Dubai is full of Instagram-worthy spots, and some of the lesser-known ones include the Al Fahidi Historical Neighbourhood, a charming area with traditional architecture and narrow alleys, and the Dubai Water Canal, a stunning waterway that offers beautiful views of the city.
What are some private and secluded places to visit in Dubai?
If you're looking for a more private and secluded experience, you can visit the Hatta Dam, a serene lake surrounded by mountains, or the Dubai Butterfly Garden, a peaceful oasis filled with colorful butterflies.
Abu Dhabi and Sharjah have their own hidden gems waiting to be discovered. In Abu Dhabi, you can visit the Mangrove National Park, a beautiful nature reserve that is perfect for kayaking and birdwatching. In Sharjah, you can explore the Al Noor Island, a stunning park with beautiful gardens and a butterfly house.
Dubai is a city that never sleeps, and some of the best hidden gems in Dubai to explore at night include the Dubai Miracle Garden, which is illuminated by colorful lights, and the Dubai Fountain, a stunning water show that is synchronized to music.
You can also enjoy a night safari in the Dubai Desert Conservation Reserve or visit the Dubai Astronomy Group for stargazing.
Dubai is a city that never ceases to amaze its visitors.
While it is easy to get lost in the grandeur of its iconic landmarks, the hidden gems in Dubai offer a unique and authentic experience that is worth exploring.