11 Great Things to Do in Seoul Alone
Venturing out on a solo journey can be one of the most rewarding experiences, and if your destination is Seoul, you're in for an exceptional treat. Famed for its vibrant mix of modern skyscrapers, ancient traditions, mouth-watering street food, and dynamic nightlife, Seoul is a city that knows how to captivate its visitors.
Embarking on a solo adventure can seem scary, especially when the city is as vast and varied as Seoul. Rest assured, this city is known for its welcoming and friendly atmosphere, making it an ideal destination for solo explorers.
Still, wondering where to start?
No worries.
Here is a handy guide that will highlight some of the most engaging activities that solo travelers can enjoy in Seoul. From serene temples to bustling markets, from tranquil mountains to trendy shopping districts, this guide has got you covered.
Let's dive in and start this unforgettable journey through the heart of South Korea.
Things to do in Seoul Alone
1. Visit Different Areas
Seoul's diversity is best experienced by visiting its various districts. In Gangnam, you'll witness the modern side of Seoul with its upscale malls, high-tech offices, and trendy cafes. A visit to the COEX Mall, Asia's largest underground shopping mall, or Starfield Library, an open public space with towering bookshelves, is highly recommended.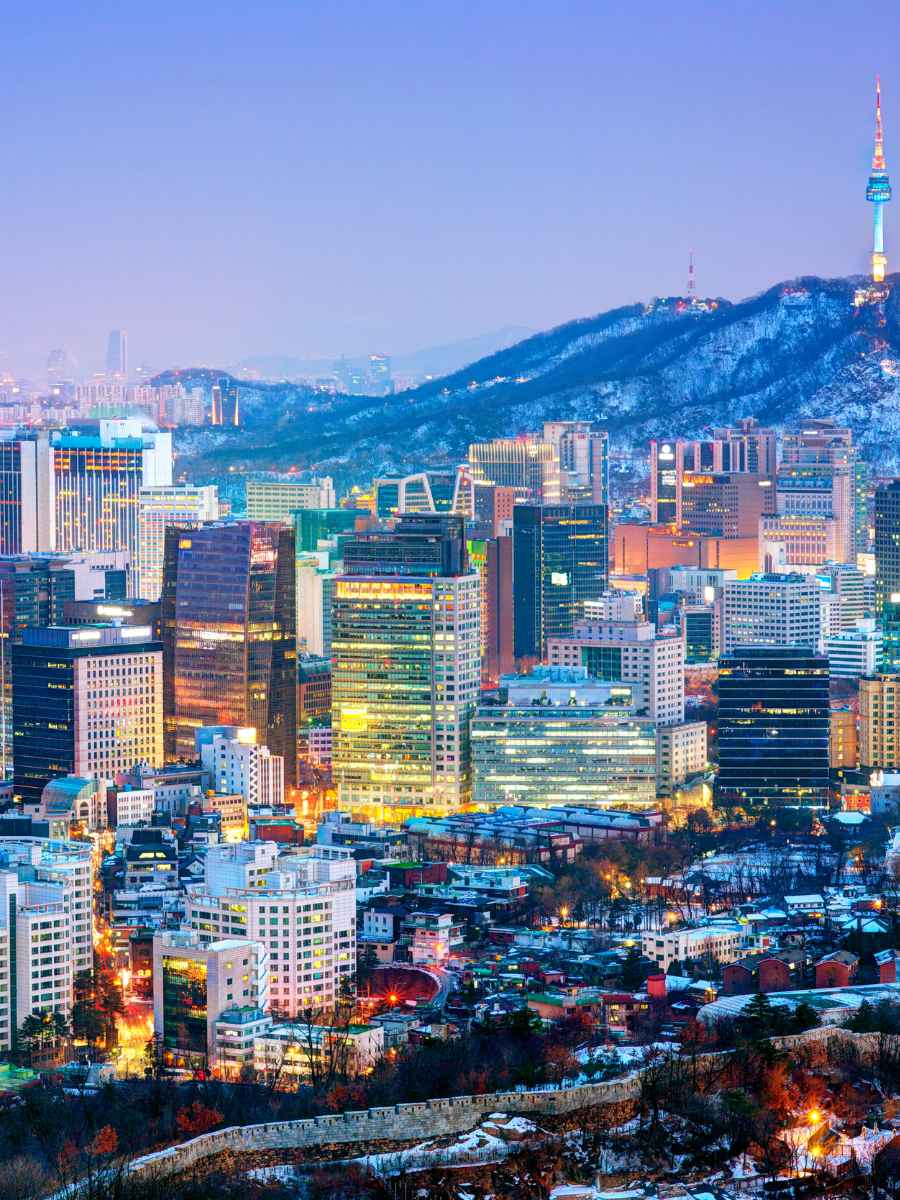 On the other hand, Insadong offers a more traditional Korean experience. Here, you'll find art galleries, antique shops, and tea houses. The main street, Insadong-gil, is car-free in the afternoon, making it a perfect place for a stroll.
2. Marvel at the Palaces
Gyeongbokgung Palace is the largest and most famous royal palace in Seoul. Don't miss the Changing of the Royal Guard ceremony, an opportunity to witness a historical reenactment in colorful traditional ropes.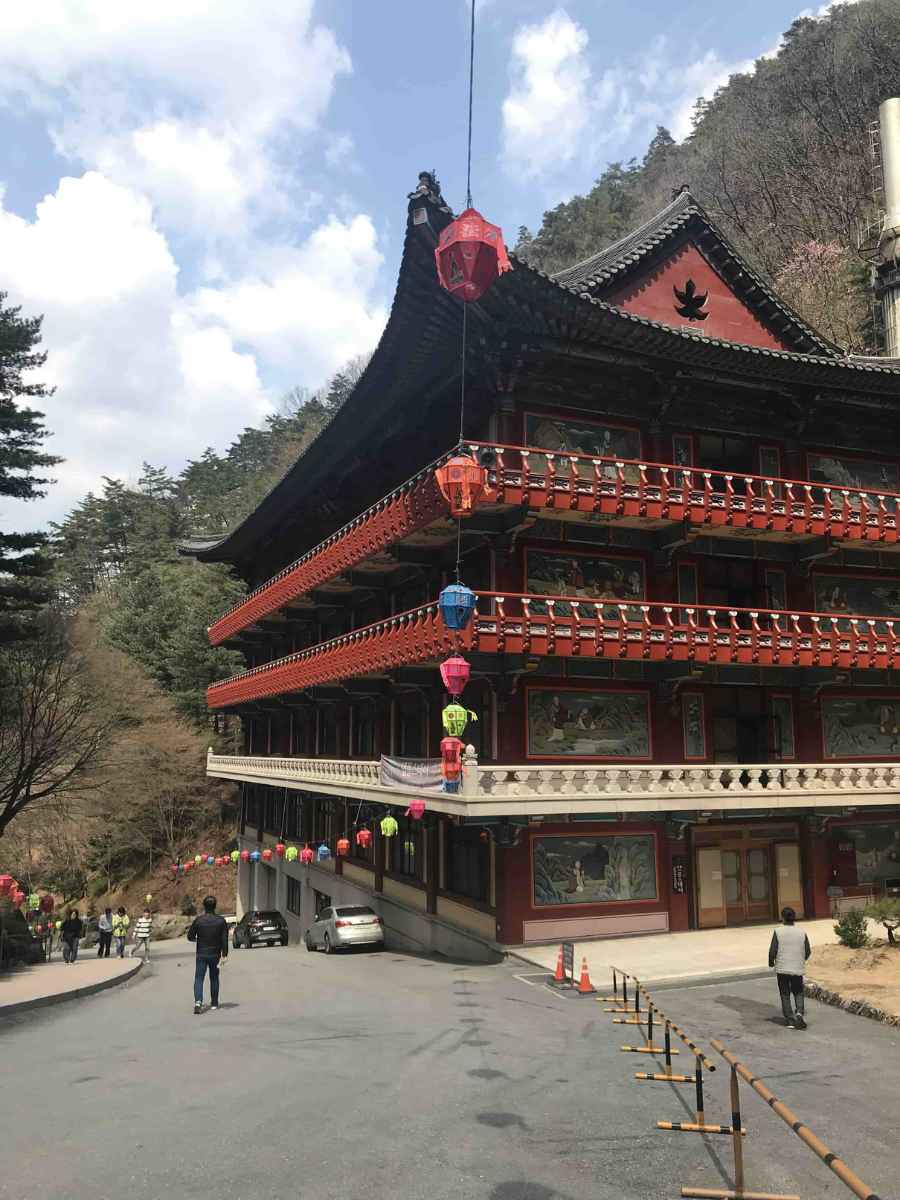 Changdeokgung Palace, recognized as a UNESCO World Heritage site, is most famous for its Secret Garden. The 78-acre garden is a splendid example of Korean landscape gardening, including a lotus pond, pavilions, and landscaped lawns.
Deoksugung Palace, with its unique blend of Korean and Western architecture styles, hosts a beautiful nighttime illumination, giving visitors an enchanting view of the palace under the moonlight.
3. Go back in time and experience Hanok Villages
Bukchon Hanok Village, located between Gyeongbokgung and Changdeokgung palaces, offers a unique experience with its winding alleys, traditional houses, and spectacular views of the city from the hilltop.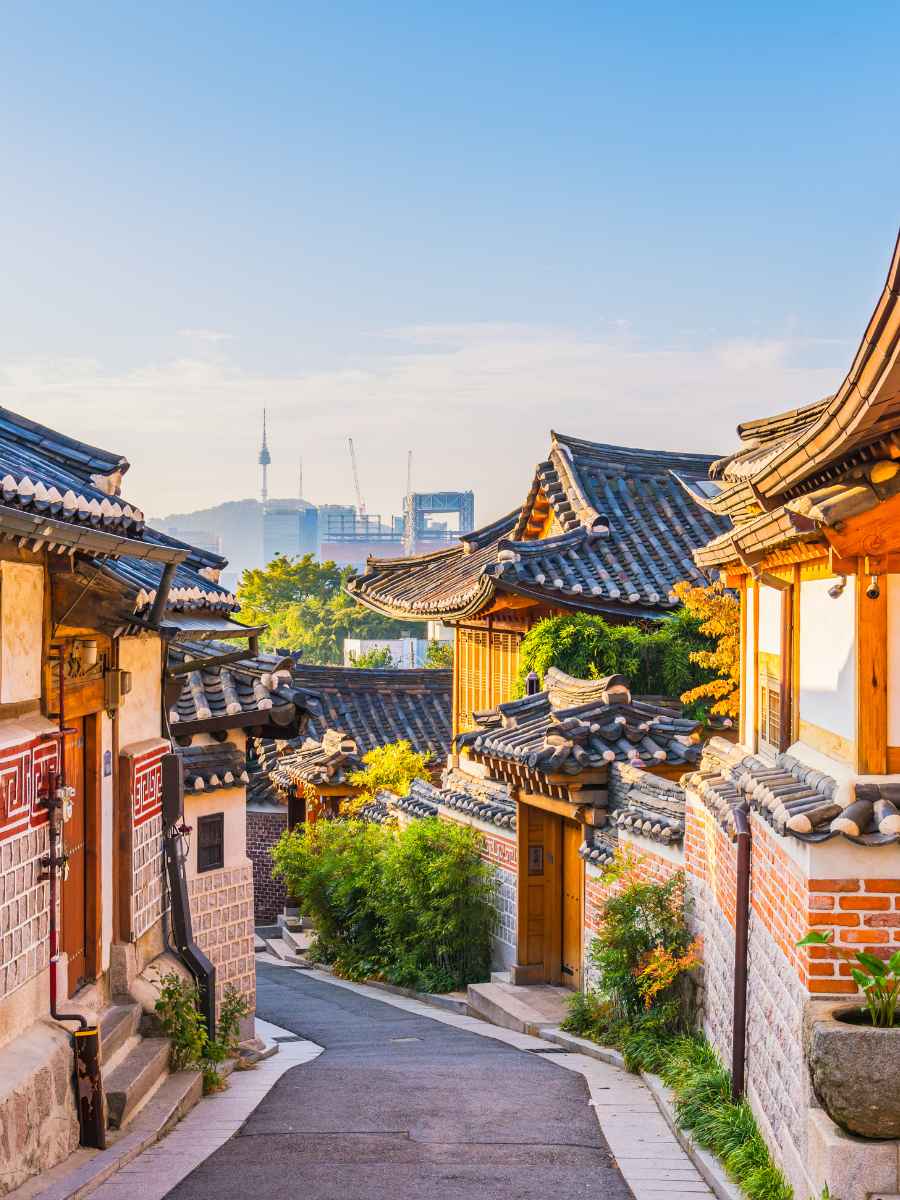 Namsangol Hanok Village not only features traditional houses but also a traditional garden, a time capsule square, and a performance area for traditional Korean arts. You can even try on a Hanbok (traditional Korean ropes) and take some beautiful photos.
4. Explore Vibrant Street Food Markets
Gwangjang Market is a foodie's paradise and the perfect place to try Korean street food. Must-try delicacies include Bindaetteok (mung bean pancake), Mayak Kimbap (rice and seaweed roll), and Yukhoe (Korean-style raw beef tartare).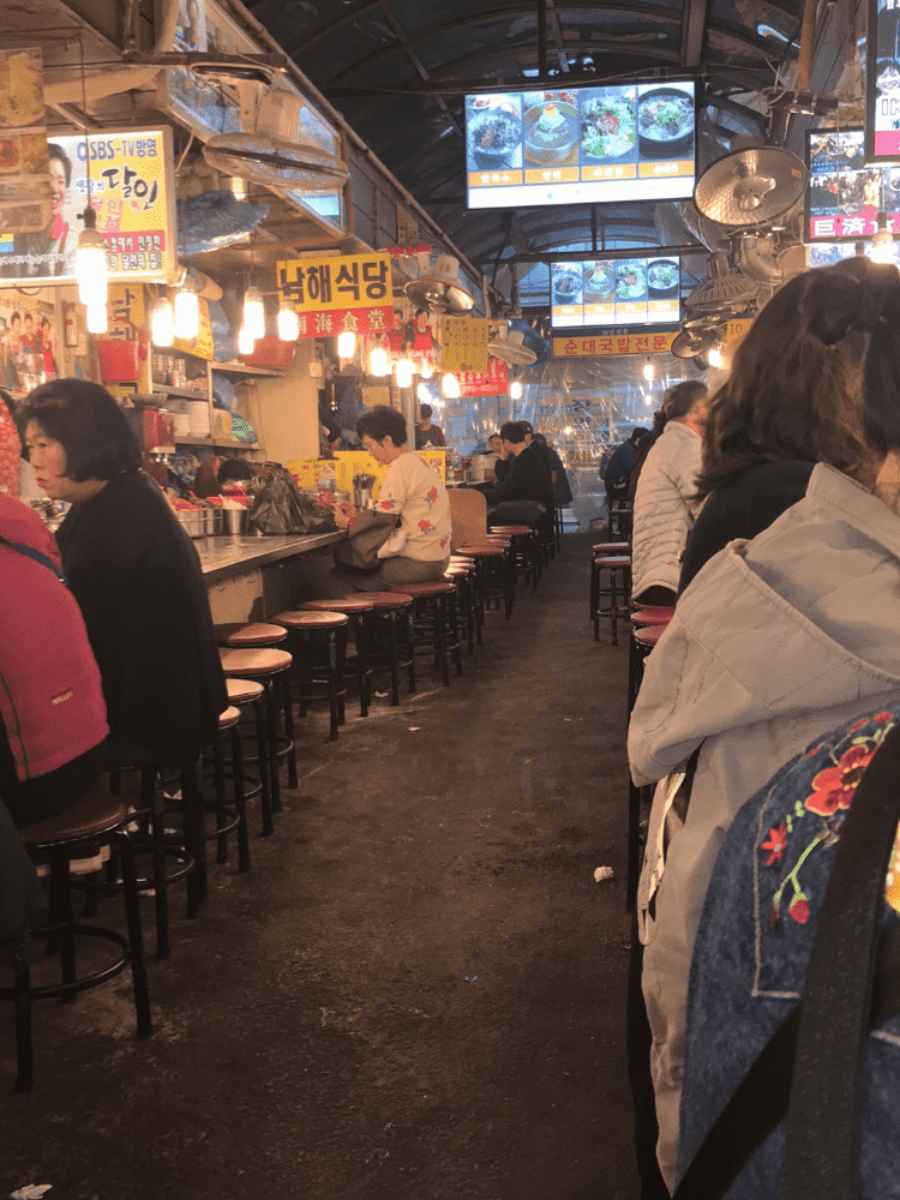 Myeongdong Street Food Market, apart from being a shopping haven, is famous for its food stalls. Don't leave without trying the famous Cheese Hotteok (sweet pancakes filled with molten cheese) or the spicy Tteokbokki (rice cakes in sweet and spicy sauce).
Additionally, there are many other great street food markets in Seoul that you can explore during your stay.
5. Go Late Night Shopping
Dongdaemun is Seoul's largest shopping and entertainment district. It's home to the Dongdaemun Design Plaza (DDP), a modern architectural landmark, and countless malls like Migliore and Doota that are open late into the night.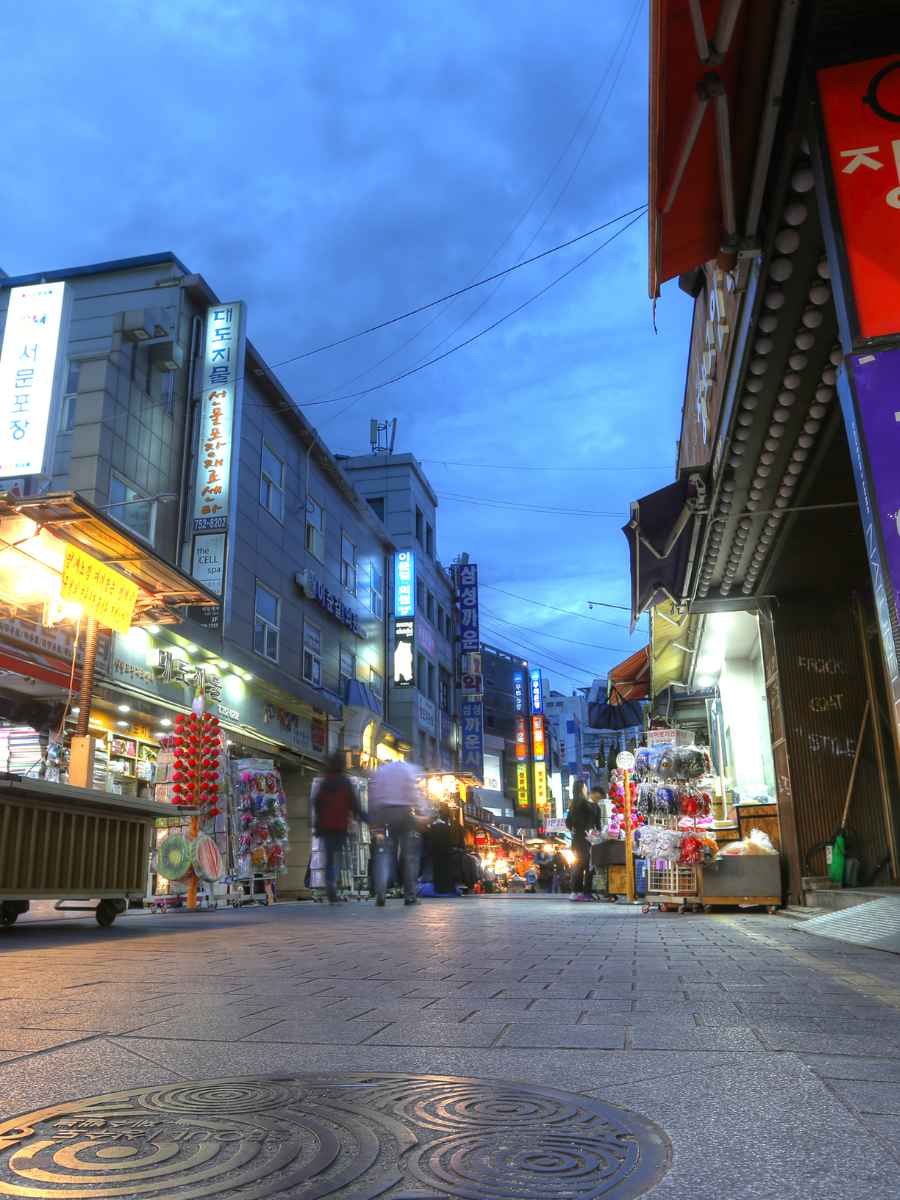 Namdaemun Market is the largest traditional market in South Korea with various goods available, including clothes, glasses, kitchenware, toys, mountain gear, fishing equipment, stationery, fine arts, accessories, hats, carpets, flowers, ginseng, and much more.
6. Visit a Museum
The National Museum of Korea is the largest in Korea and houses precious Korean cultural assets that narrate the history and art of Korea.
The War Memorial of Korea, with its indoor and outdoor exhibitions, offers a poignant insight into the Korean War's impact on the nation's history.
7. Hike Bukhansan Mountain
Bukhansan Mountain offers several trails for varying levels of hikers. The Baegundae Peak trail, though challenging, is the most popular due to the panoramic view of Seoul you're rewarded with at the top. This makes for a great day trip, since the mountain is located about an hour north of the city.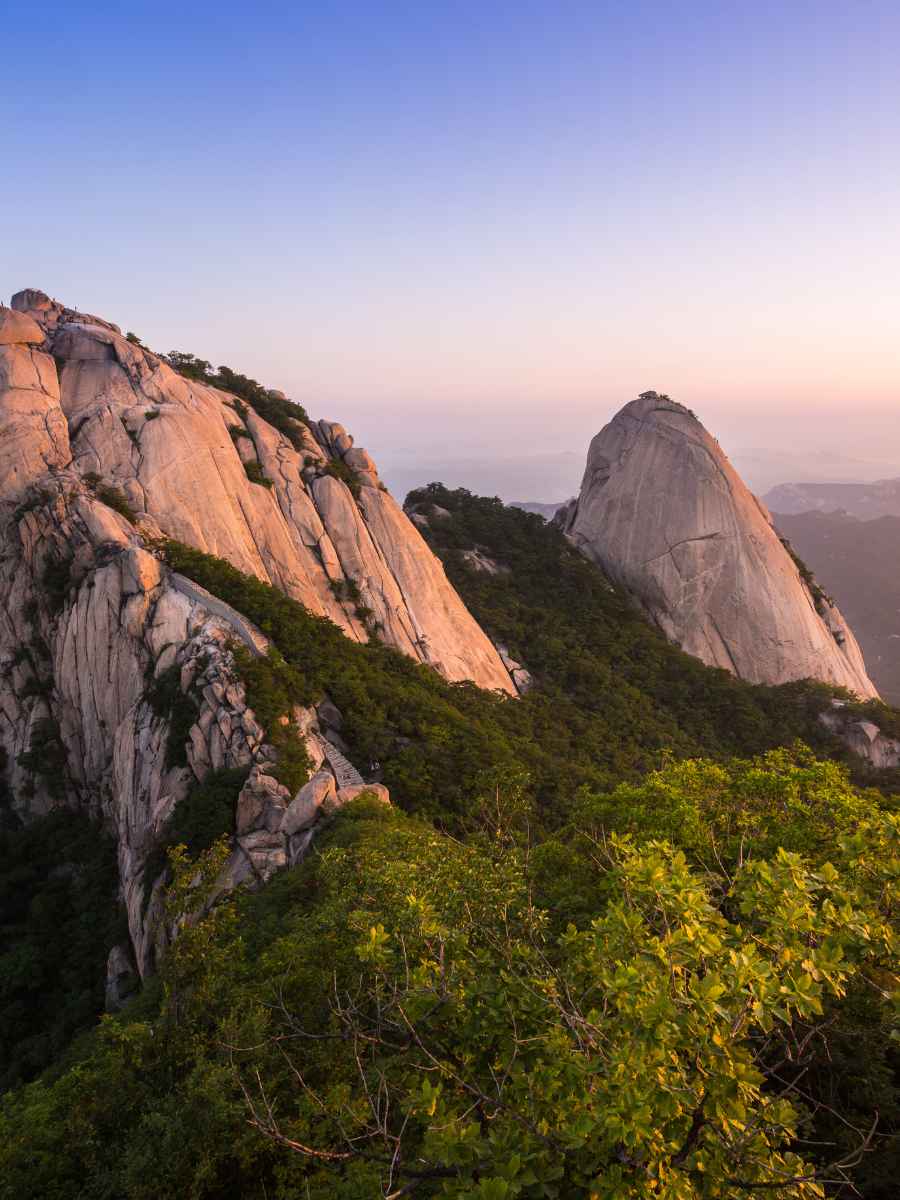 8. Go to a Baseball Game
With the season running from March to October, baseball is more than just a sport in South Korea; it's a cultural event filled with high energy, cheerleading, and entertaining audience participation. Attending a baseball game in Seoul can be a thrilling experience, even for those not typically interested in sports.
The city is home to two teams, the Doosan Bears and the LG Twins, both of whom play at the Jamsil Baseball Stadium.
Watching a game here is an opportunity to meet with locals, watch some basic K-pop performances, learn some team cheers, and immerse yourself in the passionate atmosphere that Korean baseball fans are famous for. You can also enjoy some classic game food, such as Chimaek (chicken and beer) while cheering for your chosen team.
9. Dine Out
Dining out in Seoul is an adventure. You must try the famous Korean BBQ. Visit a local restaurant, order some Samgyeopsal (pork belly), and enjoy grilling the meat right at your table.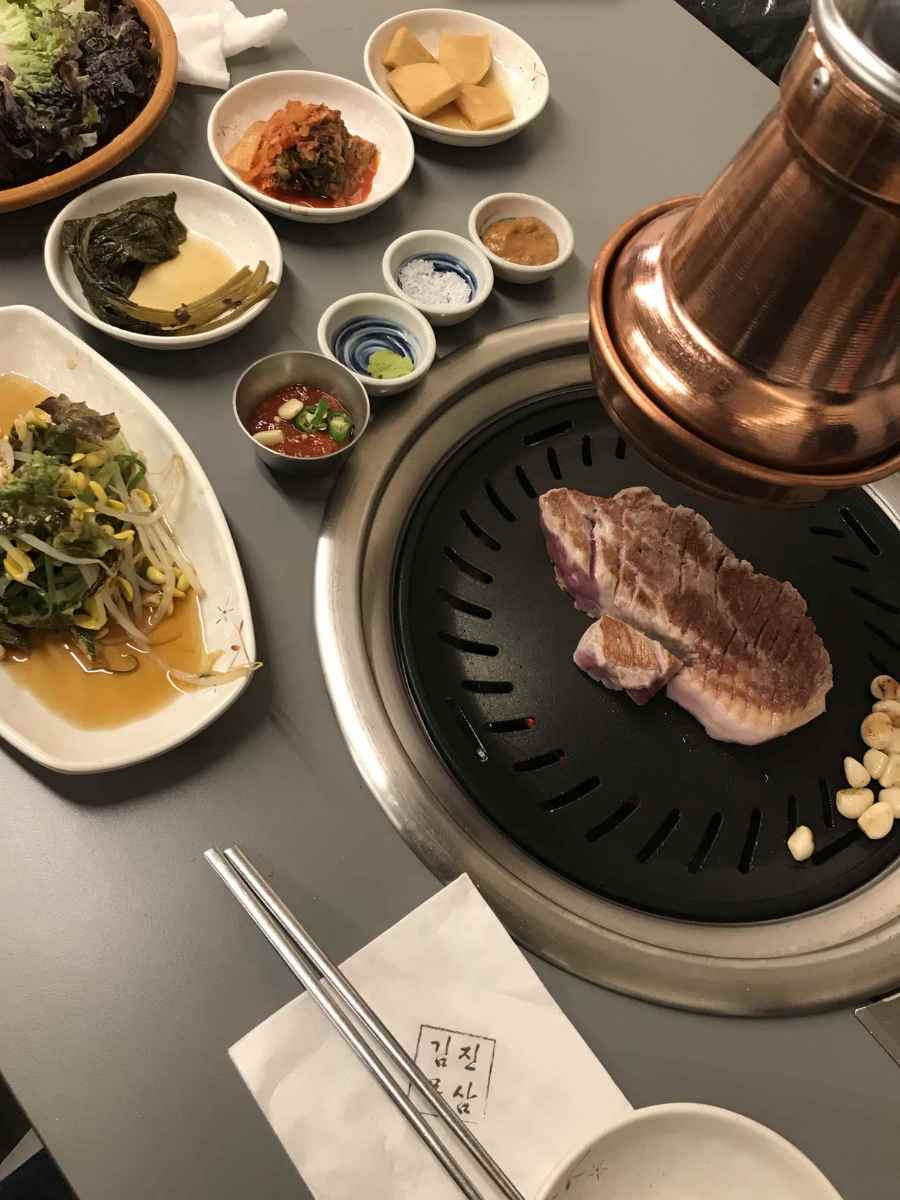 Seoul also has an array of noodle options. From the thick, knife-cut Kalguksu to the icy-cold Naengmyeon, the options are endless.
Solo visitors will be happy to learn that eating out in Seoul alone is quite common.
10. Relax in a Cafe
Cafe culture is huge in Seoul. Trendy, minimalist cafes like Café Onion in Seongdong-gu offer an excellent environment to relax.
For a unique experience, visit an animal cafe. Blind Alley is a famous raccoon cafe, and Thanks Nature Cafe allows you to enjoy your coffee while playing with cute sheep!
More from our things to do alone series:
11. Do a Meditation Stay outside Seoul
For those seeking tranquility, consider a meditation stay at a monastery outside Seoul. This unique experience offers a break from city life and a chance to immerse in Korean Buddhist culture.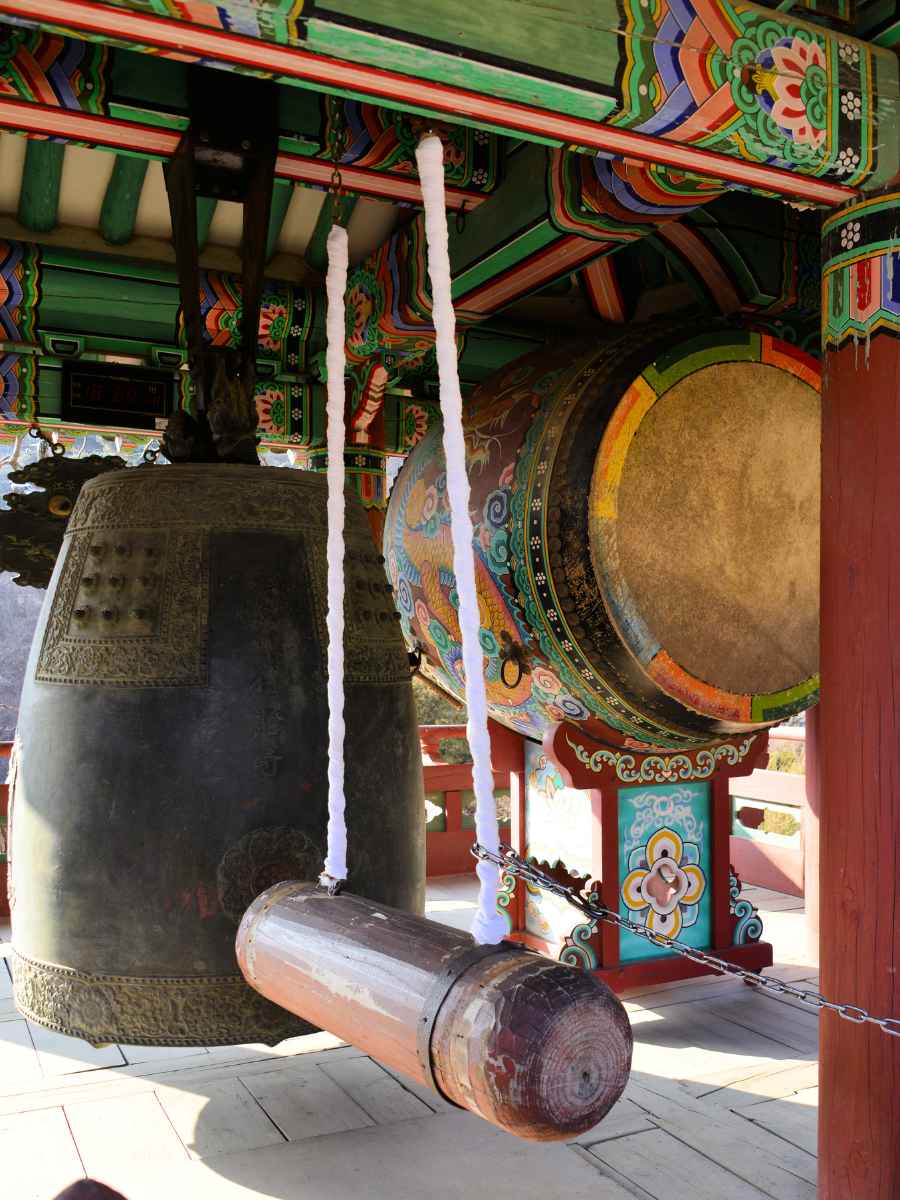 Geumsunsa Temple: Nestled in the Bukhansan National Park, this serene temple provides an authentic Temple Stay program where you can learn about Korean Buddhism and partake in meditation sessions.
Magoksa Temple: Located in Gongju, about two hours from Seoul, Magoksa Temple is surrounded by mountains and a river, offering an idyllic setting for a meditation retreat.
Jeondeungsa Temple: Situated on Ganghwa Island, Jeondeungsa offers Temple Stay programs in a peaceful, historic setting dating back to the Goryeo Dynasty.
Where to Stay in Seoul
Insadong
A stay in Insadong puts you right in the heart of traditional Korean culture.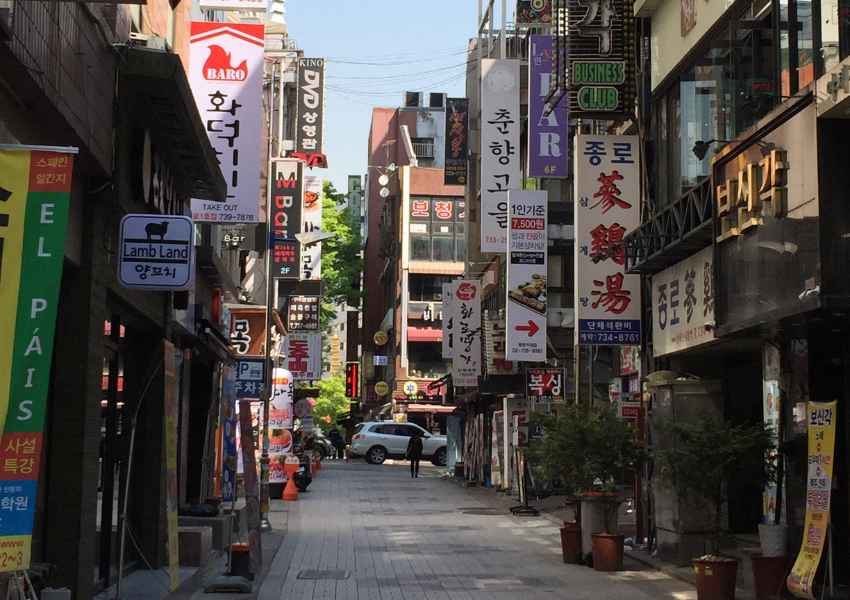 The district's charming streets are lined with art galleries showcasing traditional Korean art, unique boutiques selling antiques, and a variety of tea houses where you can sample traditional Korean tea.
Many of the accommodations here also feature traditional Korean elements, providing an immersive cultural experience.
Myeongdong
Myeongdong is a shopper's paradise. By day, its streets are lined with international and Korean brand stores, beauty shops, and vendors selling trendy fashion.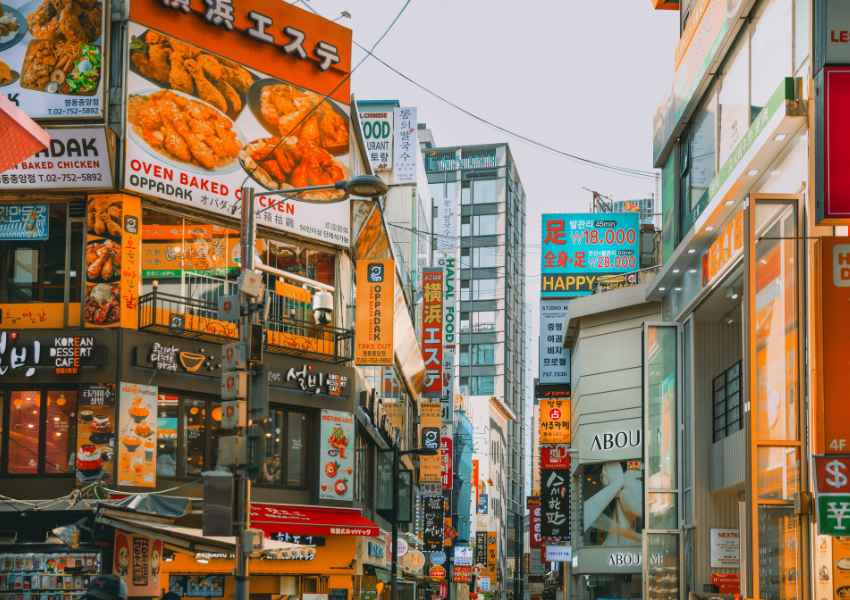 By night, it transforms into a vibrant food market serving all manner of Korean street food.
Hotels in Myeongdong cater to a wide range of budgets and are centrally located, making it easy to explore other parts of Seoul. See this post for some of the best places to stay in Seoul in this area.
Itaewon
Itaewon is the most international district in Seoul, offering a range of cuisines from around the world and a bustling nightlife.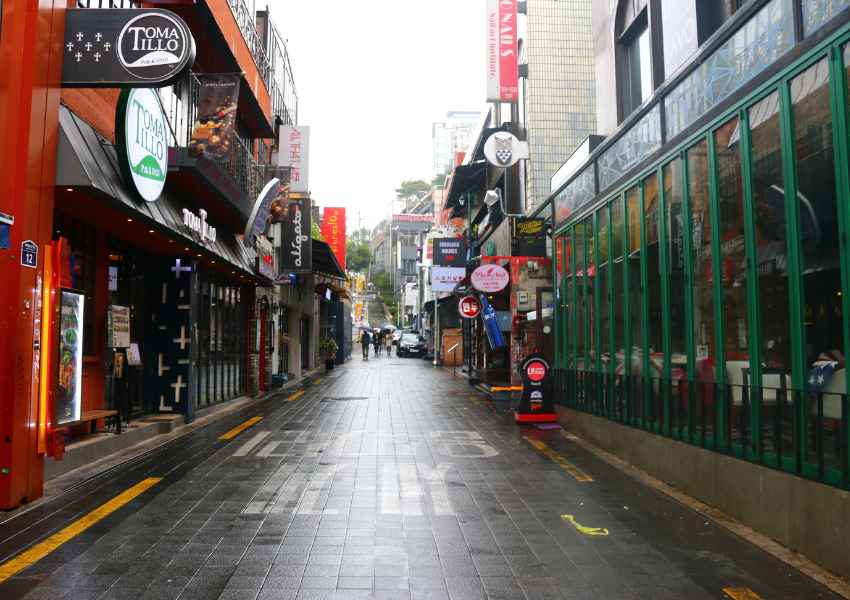 Here, you'll find a mix of boutique hotels and guesthouses. Itaewon's central location and proximity to Namsan Mountain – with panoramic views of the city – add to its appeal.
How to Get Around Seoul
Seoul boasts an impressive public transportation system. The subway is the fastest and most efficient way to navigate the city, and it connects all significant areas of Seoul. Comprehensive boards in English make it easy for tourists to use.
Buses offer another reliable means of transport. The Seoul Bus app can provide real-time information to help you navigate.
However, don't underestimate the joy of walking in Seoul. The city is safe, clean, and full of unexpected discoveries, making it perfect for solo explorers.
Finally, taxis are well-spread throughout the city but they are more expensive, and there is the risk of getting stuck in Seoul's busy streets.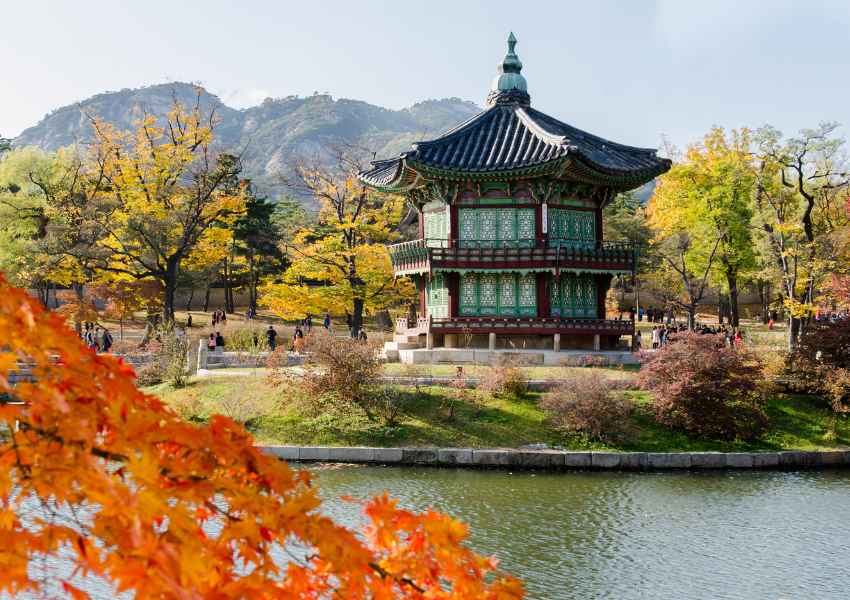 Best Time to Visit Seoul
Spring (April-June) in Seoul is a magical time when the city comes alive with vibrant cherry blossoms. Enjoy lovely picnics under the blooming trees in the parks and take part in various festivals.
Autumn (September-November) is equally beautiful, with the city painted in hues of red, orange, and yellow. The weather is cool and dry, perfect for outdoor activities and sightseeing.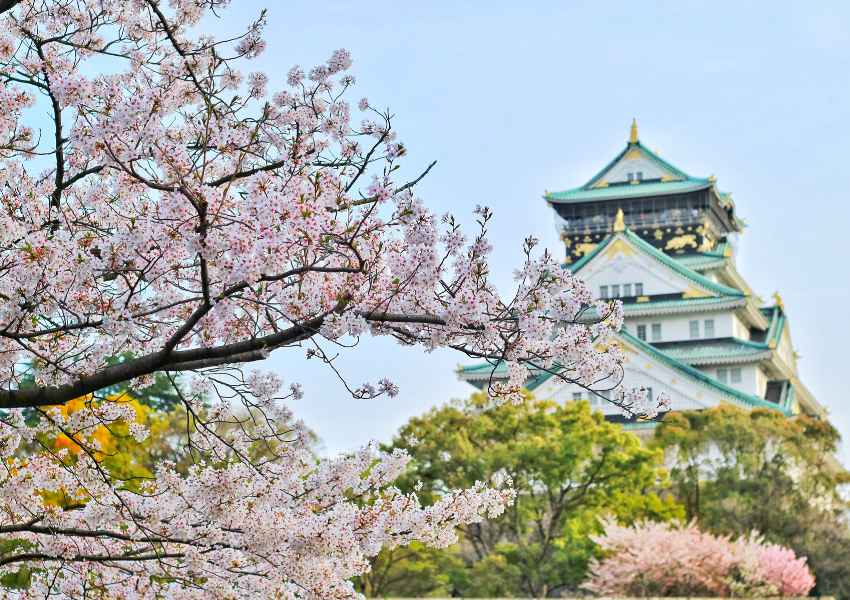 Tips for Visiting Seoul Alone
To make your trip smoother, consider the following tips:
KakaoMap is your best friend for navigating Seoul. This app is widely used by locals and provides real-time traffic information and accurate navigation.
Purchase a T-money card for your travel needs. It's a rechargeable smart card that can be used for public transport, including taxis. It will save you from the hassle of buying single-journey tickets.
Seoul is known for its safety, but it's always advisable to stay cautious, especially when walking alone at night. Stick to well-lit areas and always be aware of your surroundings.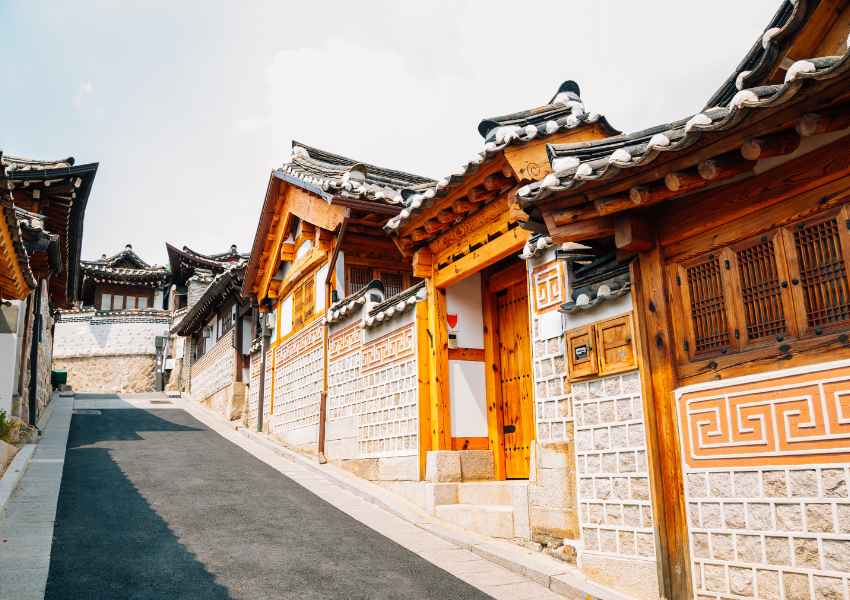 FAQS about solo traveling to Seoul
Is Seoul good for solo travelers?
Definitely! Seoul is very foreigner-friendly with a wide range of attractions, making it a great choice for solo travelers.
Is Seoul safe for solo female travelers?
Yes, Seoul is generally safe for solo female travelers, but standard safety precautions should be taken.
How many days is enough for Seoul?
A stay of 4 to 5 days allows good time to explore Seoul's main attractions and even take a day trip or two.
Is it safe to walk alone at night in Seoul?
Generally, yes. Seoul is usually safe to walk around at night, especially in popular areas. However, always stay vigilant and aware of your surroundings.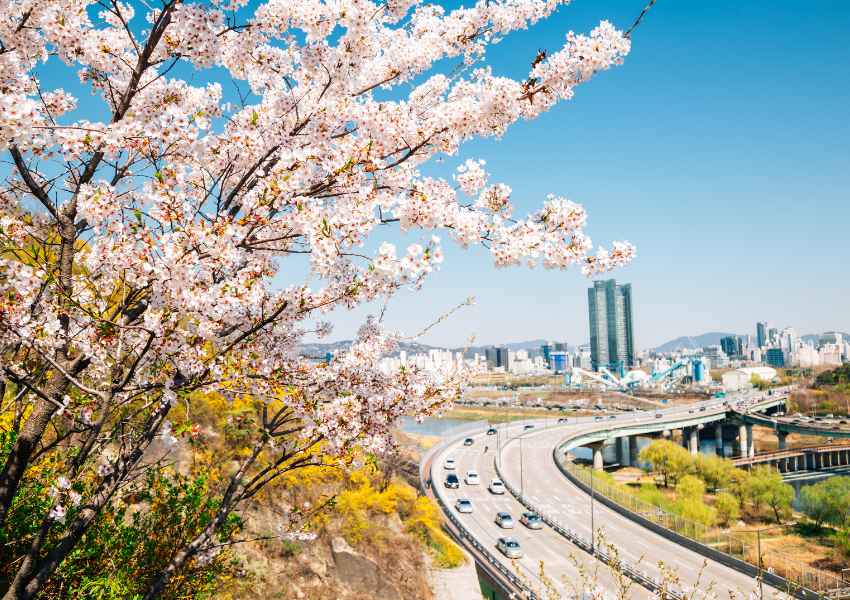 Things to Do in Seoul Alone: Conclusion
Seoul, a city known for its rich blend of modernity and tradition, is a great destination for solo travelers. It's a place where history enthusiasts can journey through time, foodies can enjoy in unique culinary experiences, shopaholics can explore bustling markets and upscale boutiques, and nature lovers can explore serene trails and parks.
The city's reputation as a safe and welcoming destination only enhances its appeal. Efficient public transportation makes navigating Seoul's vibrant streets a breeze, while the locals' hospitality ensures you feel right at home, no matter where you are from.
About the Author:
Josephine Remo is a former flight attendant, whose biggest passion is traveling. For the past ten years, Josephine has dedicated all her spare time to travel and is currently living as a digital nomad. Josephine writes travel guides and travel tips from places she has visited all over the world on her blog, josephineremo.com.
You can follow Josephine and her journey on Pinterest and Instagram.