I had no idea Kota Kinabalu even existed until I began planning my trip to Borneo.
Lol, I know that's embarrassing for someone who has spent a pretty large chunk of her life in Southeast Asia, but hey!
Despite not knowing much about it, I quickly figured out it would be the ideal place to start my Sabah adventures. With so much to do in Borneo itself, I planned to stay in Kota Kinabalu just for a day to check out a few of the main attractions before moving on west. What I wasn't expecting, though, was to love it so much. A day turned into a week, and before I knew it, I was actually considering basing myself there for a few months.
It's a really cool city, guys! Not only did I feel incredibly safe, there is also so much to do here and so many fun day trips that if it weren't for the fact that Borneo has a ton more to offer and my time was limited, I could have easily stayed in Kota Kinabalu for a few more weeks.
Here are the best things to do in Kota Kinabalu + Day Trips!
Go Island-Hopping Around Tunku Abdul Rahman Marine Park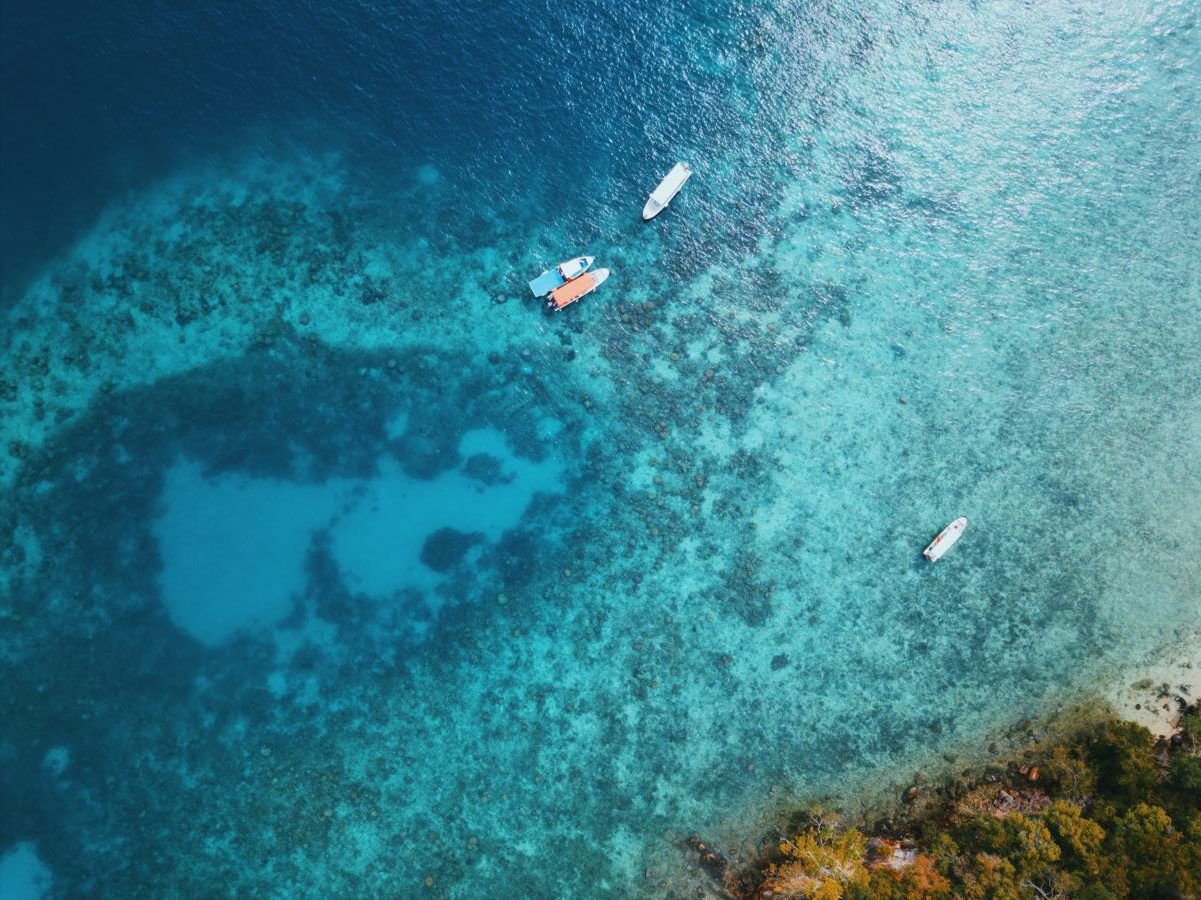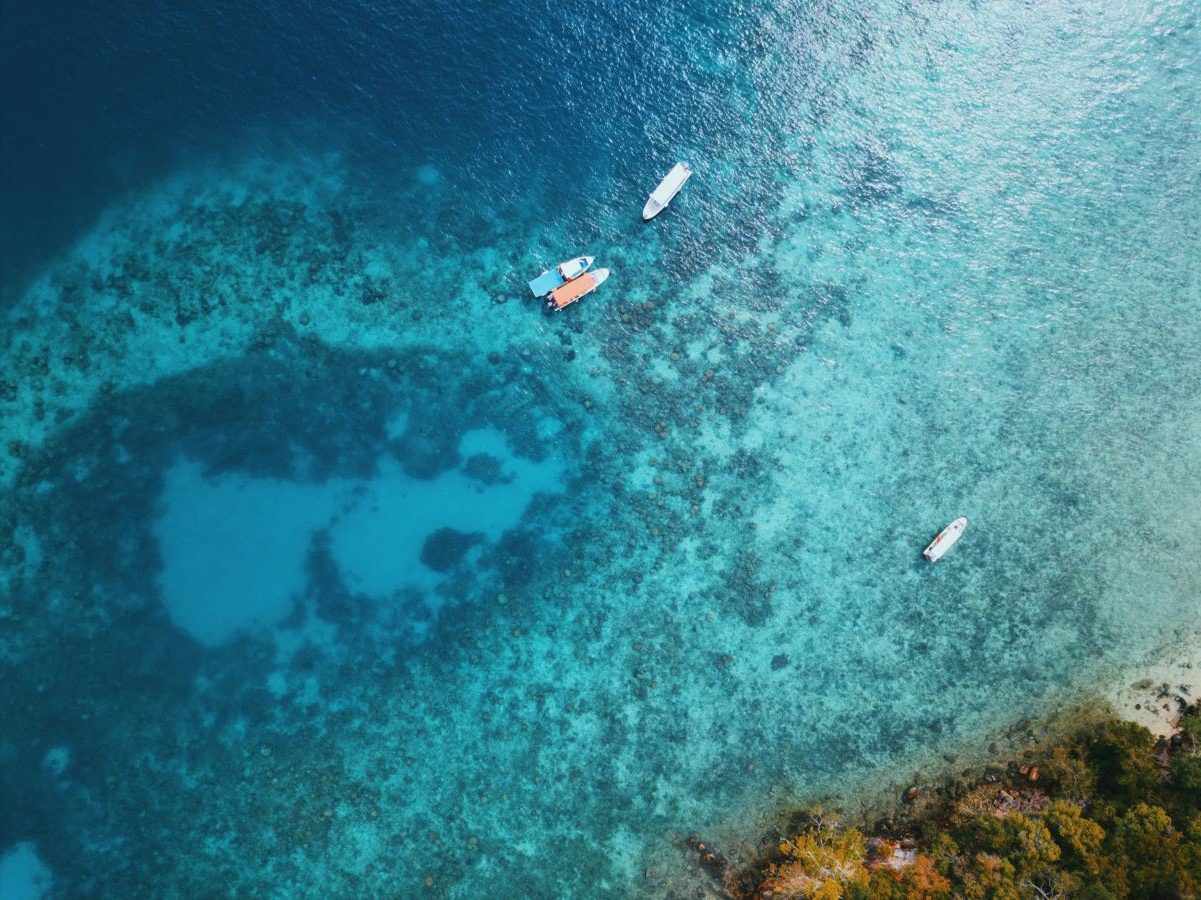 If you'd made me choose my favorite thing to do in Kota Kinabalu, it would easily be the day I spent island-hopping through Tunku Abdul Rahman Marine Park. Set just a 20-minute boat ride away from Kota Kinabalu's jetty station, this is a must on any Borneo itinerary! The marine park is made up of five islands, all which you can visit in a day and have a charm of their own. The biggest tone, Gaya Island, tends to receive more visitors and have more facilities whereas the smaller ones like Sulung remain more untouched.
This is a super easy day trip to take from Kota Kinabalu which can easily be done independently and cheaply, but if you prefer a tour, you can book one here.
Explore the main sights of Kota Kinabalu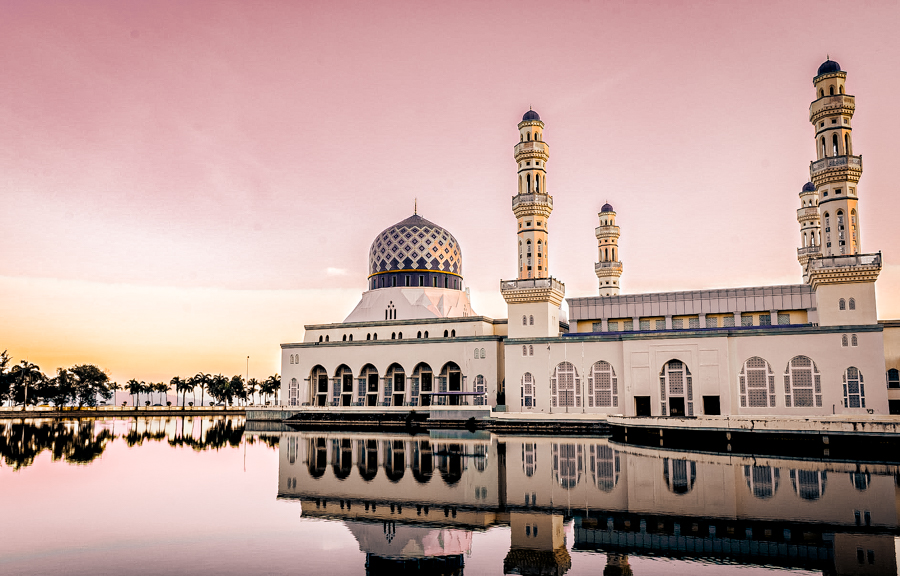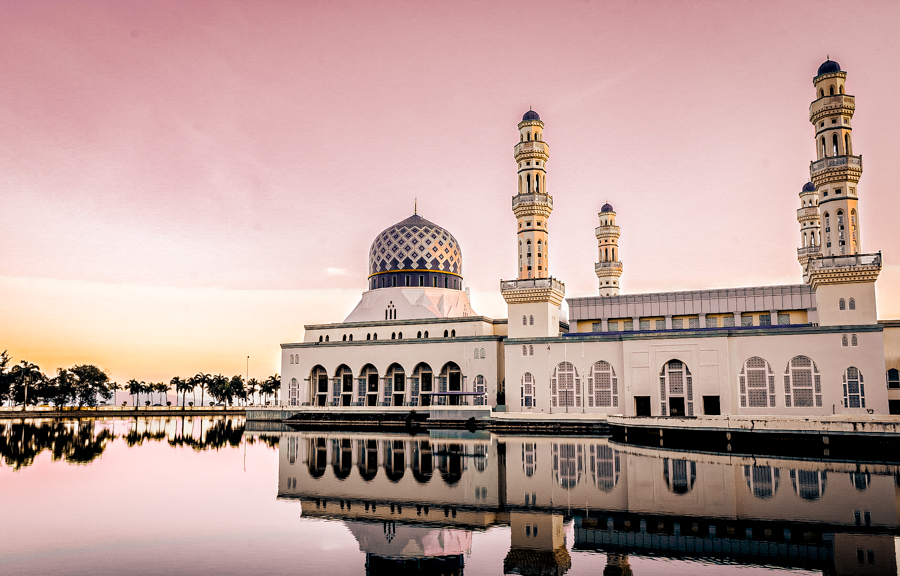 Even though Kota Kinabalu might not seem super exciting at first, visitors are often surprised by how much there is to see in the capital of Sabah. I originally expected Kota Kinabalu to be a bit dull, but there's a reason I winded up staying a week more here than I'd originally planned.
Some of the can't miss sights and attractions inside Kota Kinabalu are:
Masjid Bandaraya Mosque: Often dubbed the floating mosque, this mosque (pictured above) is the second biggest in Kota Kinabalu. Visit during the sunset for the most incredible vistas of the mosque!
UMS Mosque: Best known as The Pink Mosque, this stunning structure is perched up on a hill and part of a university's grounds.
 Puh Toh Tze Temple: The largest Buddhist temple in Kota Kinabalu built using traditional Chinese roofing, you'll find large structures of deities inside it!
Upside Down House: If you're into quirky stuff, you can't miss Kota Kinabalu's upside-down house. As the name suggests, everything inside the house is… upside down! It's a trippy experience and definitely a fun thing to do in Kota Kinabalu if you want to try something new!
Signal Hill Observatory: Sitting on a hill, this observatory is one of the best spots in Kota Kinabalu to get an incredible view of the city – it's the highest spot in Kota Kinabalu! One a clear day, you can get a birds-eye view of the islands in Tunku Abdul Rahman Marine Park.
You can visit all of these attractions in Kota Kinabalu on your own, but if you prefer to take a tour and have a stress-free time, you can do so here.
Eat everything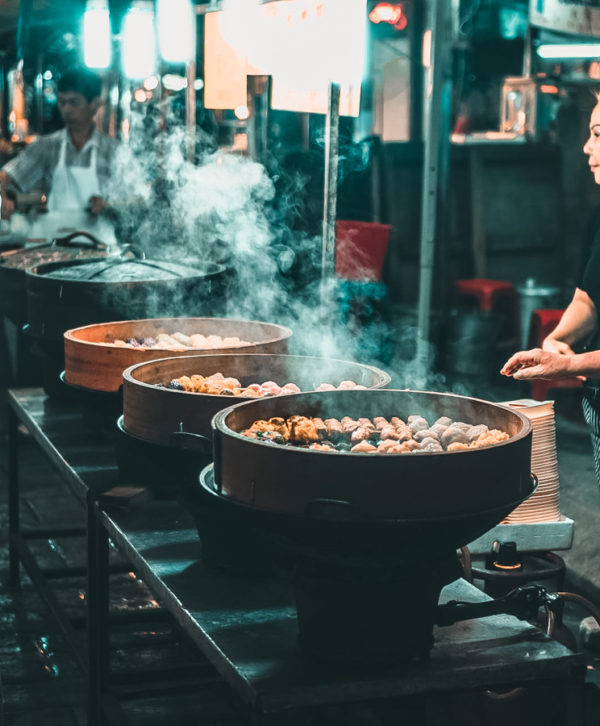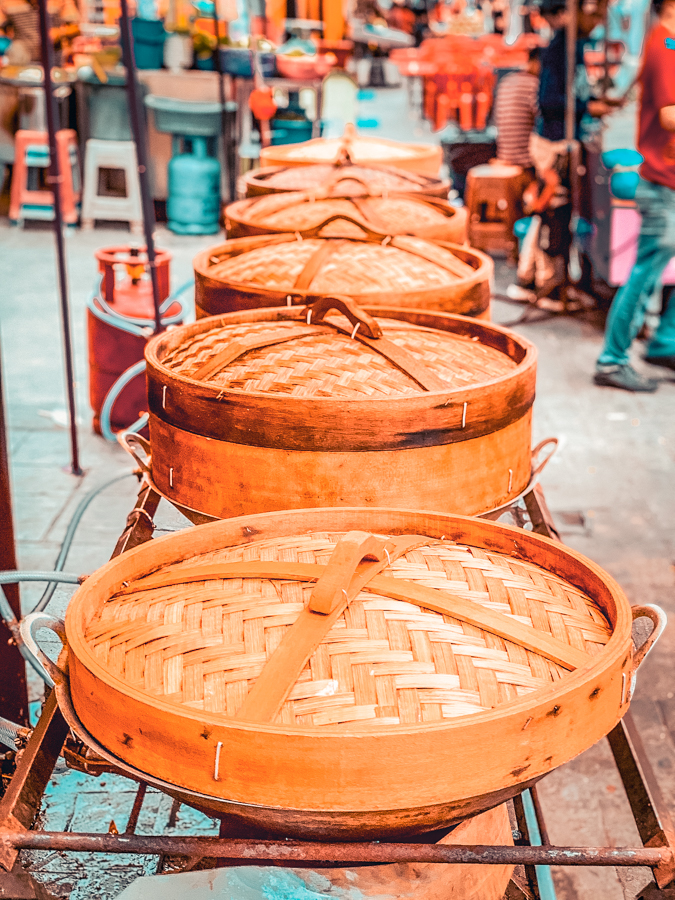 Kota Kinabalu's foodie scene is incredible. The Sabah region, in general, is a melting pot of cultures and backgrounds, and its gastronomy is no different. Make it a mission to explore the city through your stomach! Don't miss out on these dishes: Seng Hing Kopitiam, Laksa, and Roti Cobra,
Climb Mount Kinabalu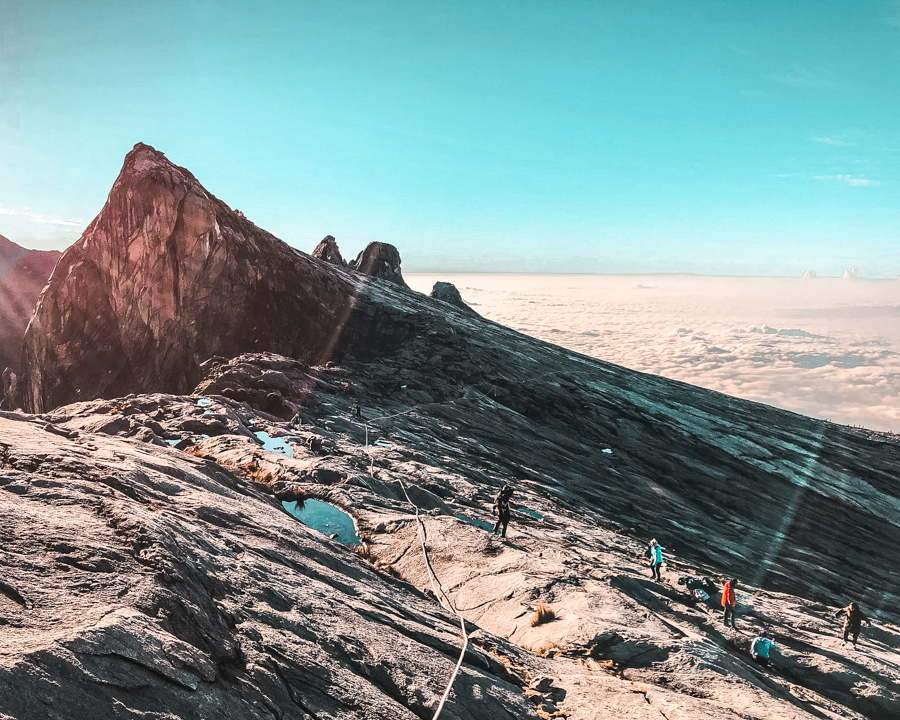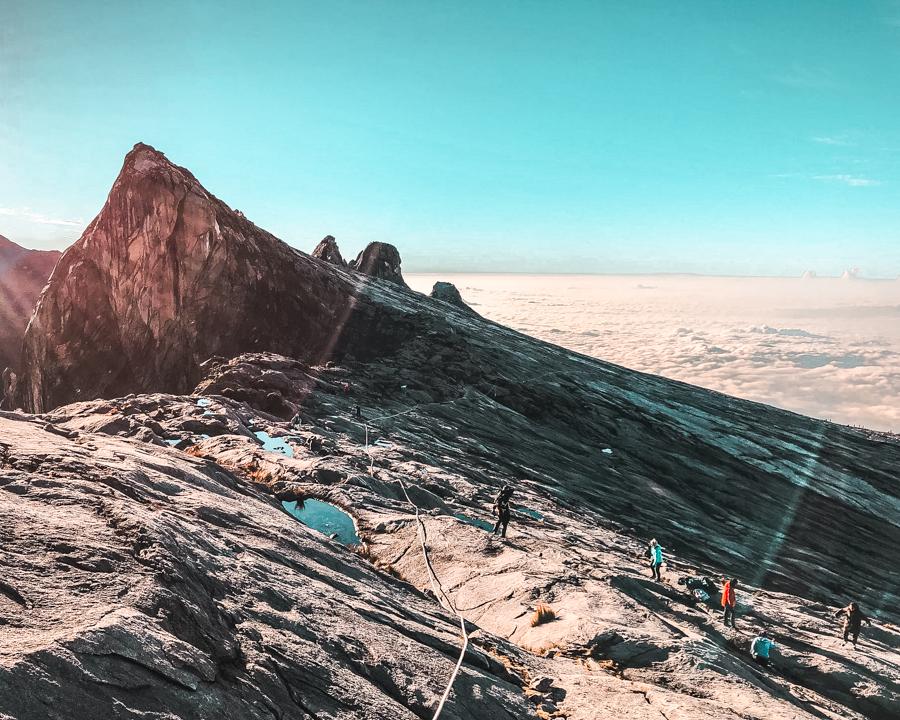 If you're feeling brave, go on an adventure from Kota Kinabalu to conquer Southeast Asia's highest peak. Standing at 4,000 meters above sea level, the trek isn't easy, but it can be achieved in a day if your Borneo Itinerary is tight.
If you're not in the mood to do a trek like this, the area around the mountain is a treat as well and a perfect day trip from Kota Kinabalu – you'll get to do some easier hikes through the forest, swim in hot springs, and if you're lucky, you might get to spot one of the weirdest-looking (and biggest) flowers in the world – The Rafflesia. You can book a day trip to Mount Kinabalu here.
See thousands of fireflies in Kawa Kawa River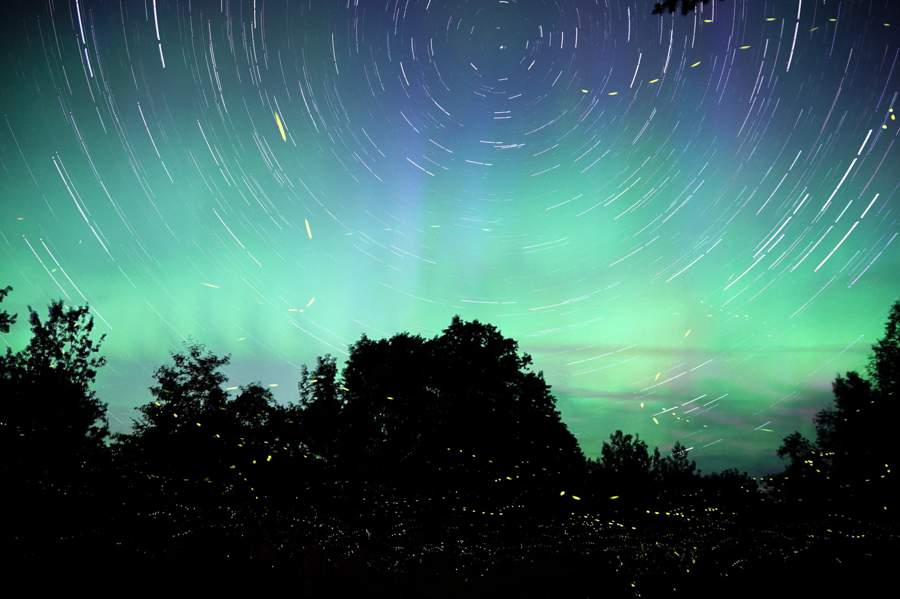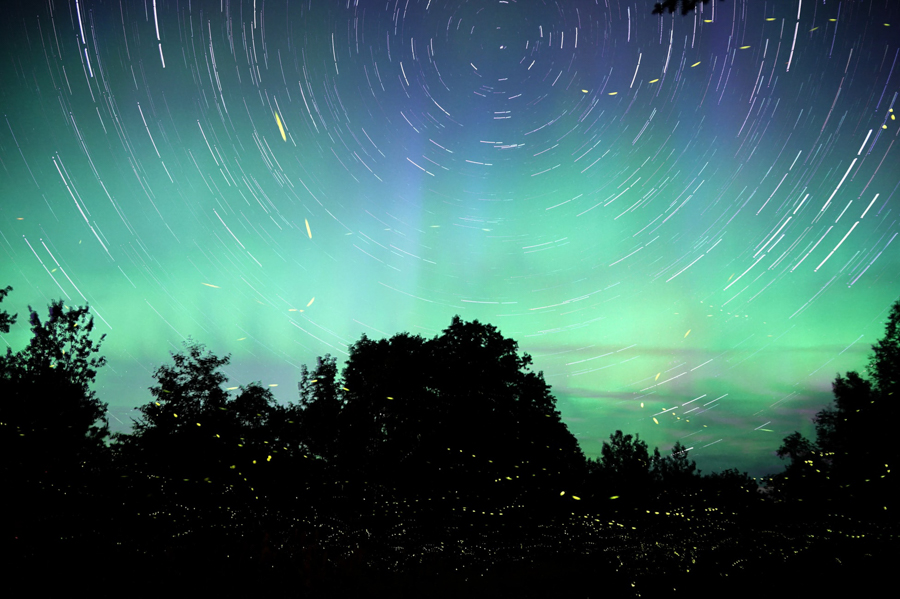 Borneo is all about the wildlife – from cheeky orangutans swinging away or long-nosed monkeys hiding behind the trees, but there's a much smaller gem in the island that you won't want to miss out on spotting: fireflies. Like, thousands of them.
A cruise through Kawa Kawa River is one of the best ways to get to have this experience. It's not exactly close to Kota Kinabalu, but the drive is totally worth it! Typically, cruises start during the day so visitors can get to spot animals like Proboscis monkeys, macaques, and more before the sun goes down and the firefly craze begins.
The best way to arrange this trip is to book a tour online, you can do so here. It's a full day thing, starting at midday to explore the river and see the wildlife, and returning to Kota Kinabalu at night after another boat ride to spot fireflies.
Check out Kota Kinabalu's Famous Stilt Villages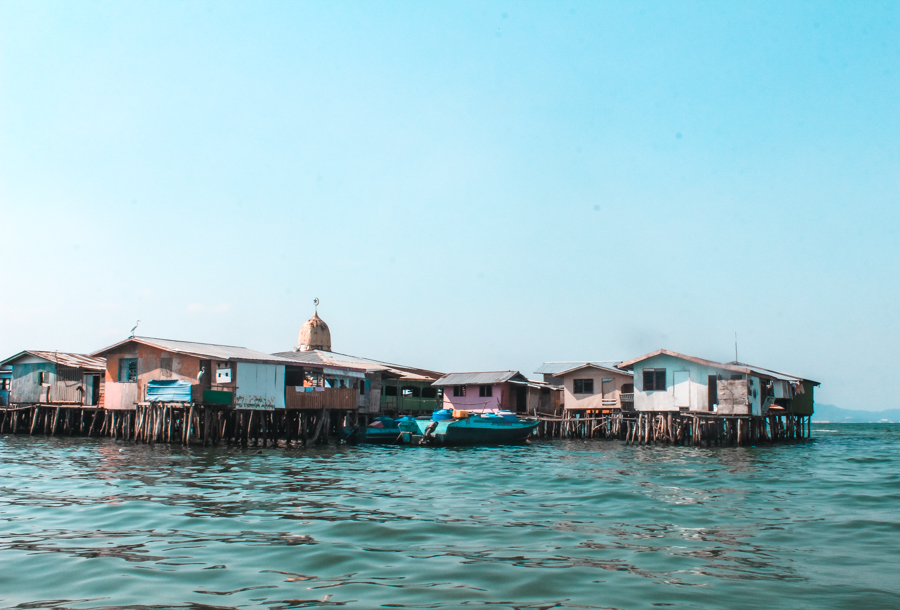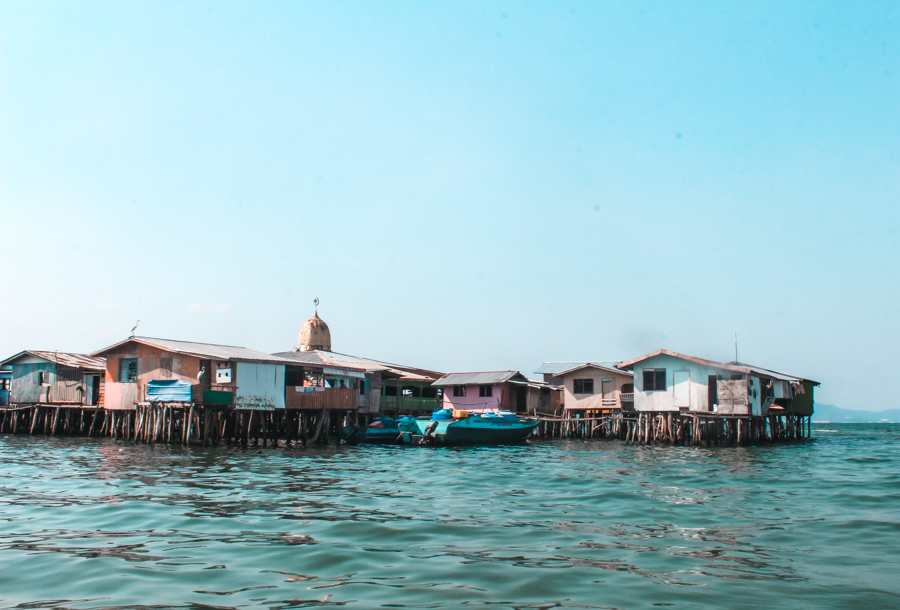 Kota Kinabalu is known for its surrounding stilt villages which are home to various ethnic groups, most famously – the Bajaus (often called "sea gypsies). While in Kota Kinabalu, you can book a tour to explore a few of these villages and get a local experience. For this one, I really do suggest taking an organized tour, as many of these villages are considered unsafe to visit nowadays.
Take a River Cruise Through Klias Wetlands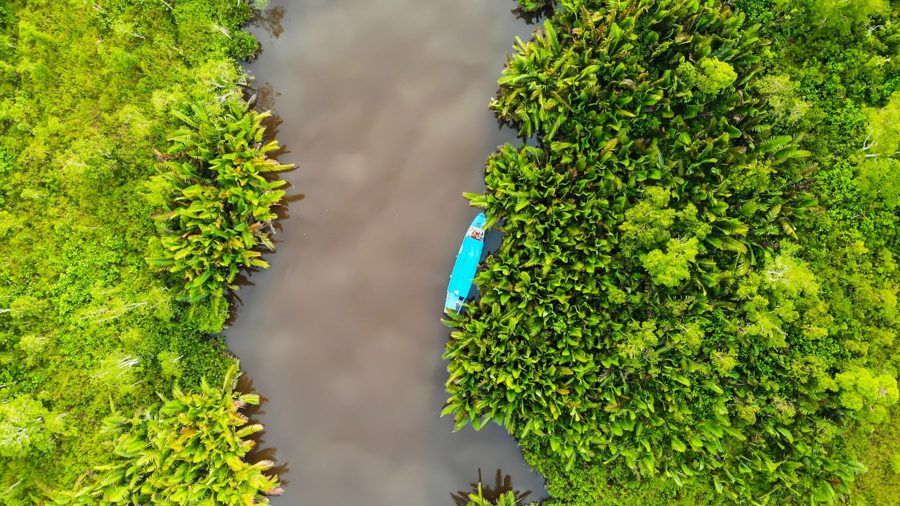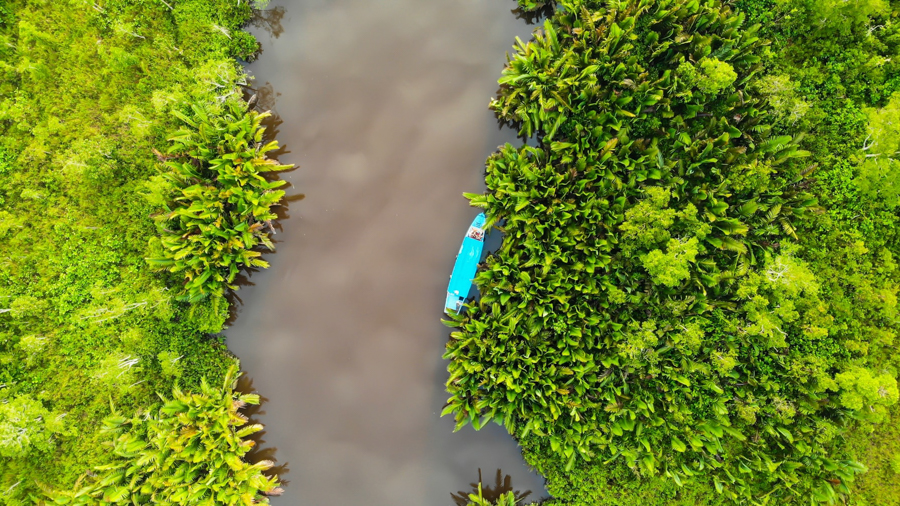 If you've done Kawa Kawa and you don't want the boat fun to end, then a cruise through Klias Wetlands is another must in your Kota Kinabalu itinerary. A cruise through this area will give you the chance to see Proboscis monkeys, silver leaf monkeys, and many more incredible animals! This boat trip is doable as a day trip and you can book it here.
Catch the sunset at Tanjung Aru Beach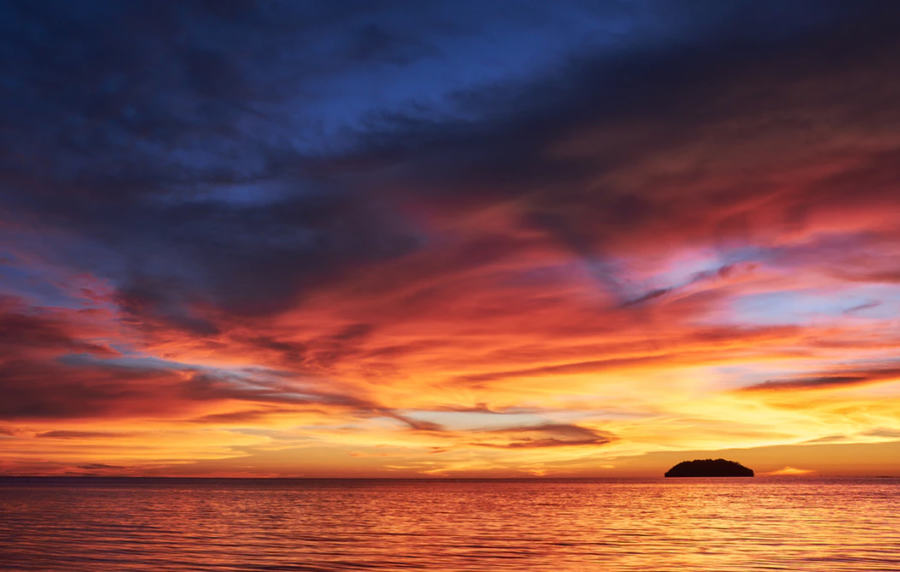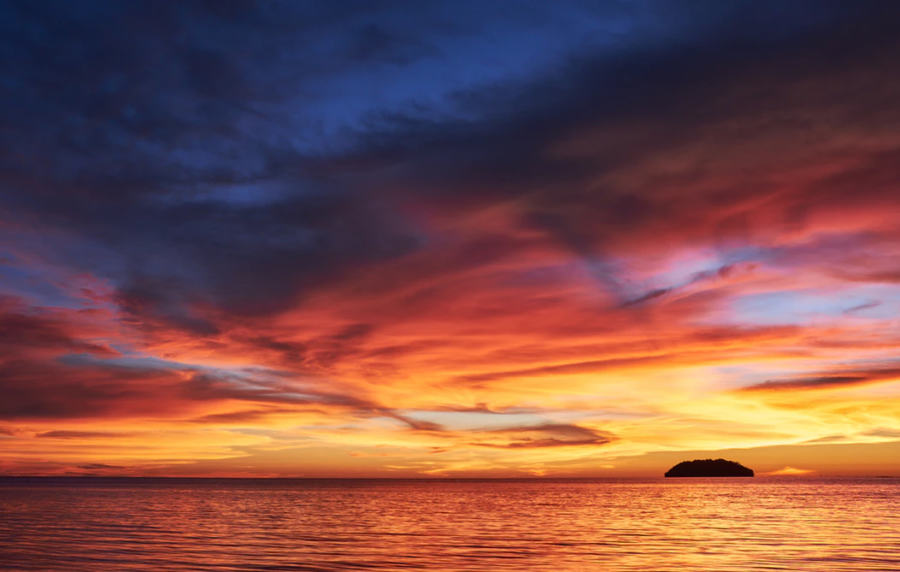 A favorite for visitors and locals alike, Tanjung Aru beach is one of Kota Kinabalu's most popular beaches and one of the best spots in town to catch the sunset. The beach is lined by bars, restaurants, and street food stalls, so it's the perfect place to grab dinner with killer views of the ocean.
And that's the list of the best things to do in and around Kota Kinabalu! While the city might not seem super eye-catching at first, there is so much to do here and so many incredible day trips you can take that make it a perfect place to base yourself in while visiting Sabah. You guys might already know, but I make money while traveling and I found this such a cool place to find a few coffee shops and write away after exploring during the day. For me, Kota Kinabalu is one of the best cities in Southeast Asia as it combines the comforts of a city with stunning nature nearby.
Essential Information About Kota Kinabalu
Things To Know About Kota Kinabalu
The Malay word for "fort" or "city" is Kota. The city is named after Mount Kinabalu, but the exact meaning of the word Kinabalu is pretty unclear. A theory suggests that it means "Chinese widow", as Kina means Chinese person in Kadazandusun langue and balu means widow in Malay. This is just a theory, though!
The former name of Kota Kinabalu was Jesselton.
You'll find yourself calling Kota Kinabalu "KK" (kay-kay) after a few days in Borneo. Malaysians love shortening up their city names, and Kota Kinabalu is no different. I got so used to this that I often had to go back through a few sentences because I kept writing KK instead of the actual name.
How To Get To Kota Kinabalu
The easiest (and often cheapest) way to get to Kota Kinabalu is to fly there. Air Asia offers super cheap flights from every airport in Malaysian Borneo (seriously, a flight from Sandakan turned out to be cheaper for me than the 8-hour bus). If you're not in Borneo yet, you can find daily flights from Kuala Lumpur and Singapore.
To get to the city center from the airport, the easiest way is to get a Grab ride (it's like Uber). The price varies depending on traffic, etc, but you can expect to pay anywhere from 10-15 RM. There are also public shuttles every hour for 5RM.
How to Get Around Kota Kinabalu
Getting around Kota Kinabalu is cheap and easy. While there is public transport available and it's pretty inexpensive, the easiest way is to just use Grab to get around. Grab is like Uber in Malaysia and it's incredibly cheap, reliable, and easy to use. Another option is walking – the city is relatively small and you can cover a large chunk of it on foot.
Where to stay in Kota Kinabalu
Budget: I stayed at Lavie@Sabah Hostel. It's a lovely place to stay and I never thought I'd say this, but this is actually quite a luxurious hostel! It's set inside an apartment complex, super clean, and has an infinity pool that guests can use. The owners were so lovely and the breakfast delicious, I highly recommend this place!
Mid-range: If you're looking for something more private and mid-range, then C'haya Hotel is the right place to stay in Kota Kinabalu.
Luxury: If you're looking a luxury stay, there's a Shangri-La right in the center of Kota Kinabalu. I didn't stay there, but it gets great reviews and probably offers the best views in the city thanks to its waterfront location.
Travel Insurance For Borneo
Borneo is one of those destinations that you'll definitely want to have travel insurance for. With so many adventurous activities to offer, having reliable insurance to back you up is a must. Even if your trip to Borneo is incident-free, it will definitely give you peace of mine, and that's priceless!
I highly recommend World Nomads, you can easily secure your insurance online, and modify/extend it online as well!
PIN THIS GUIDE FOR LATER
Disclaimer: This post contains affiliate links. This means that, if you make a purchase of booking through my links, I might earn a commission. This helps me keep this blog running, so thank you! 🙂