W Punta de Mita: Your Ultimate Getaway Guide to My Favorite Spot in Riviera Nayarit
I was recently invited to experience what a stay at W Punta de Mita is like and, (I say this in a completely unbiased sense), it has now become my favorite resort in the entire world.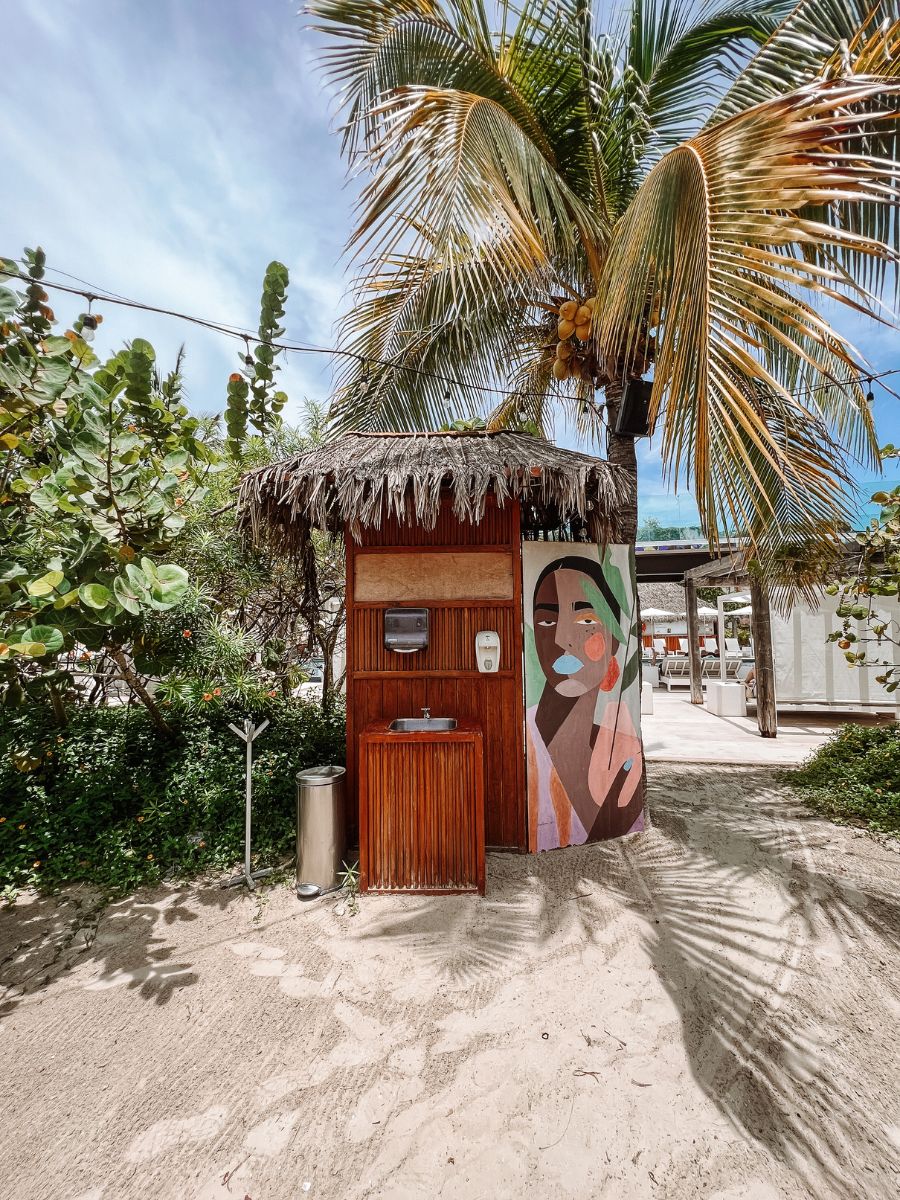 Imagine yourself soaking in the vibrant culture and picturesque beach of Mexico's Riviera Nayarit. W Punta de Mita is a luxurious, chic, and modern resort located just about 17 miles from the Puerto Vallarta International Airport, making it easy for you to reach.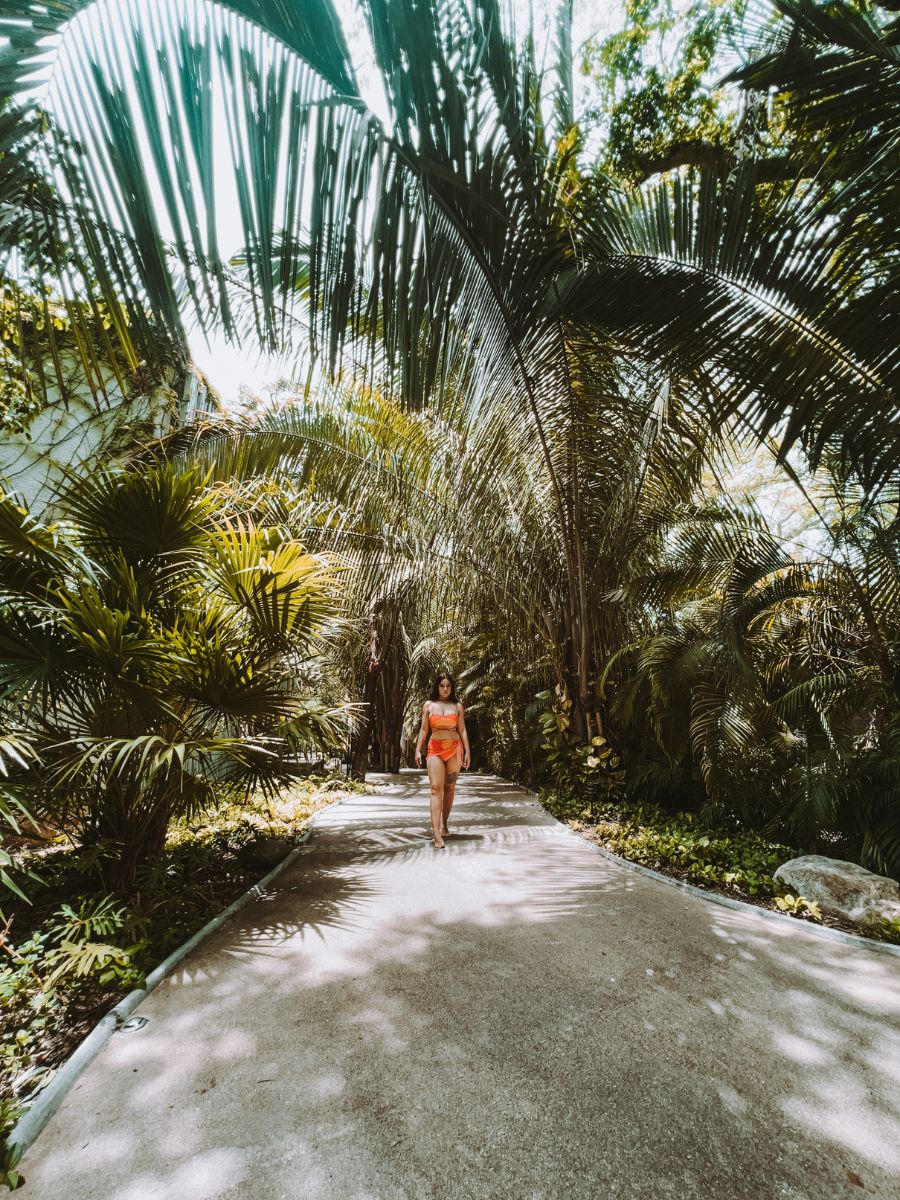 Not only is the resort's design a perfect blend of contemporary luxury with traditional Mexican elements but every single detail of the property is meant to make your stay one-of-a-kind.
Rooms
The rooms at W Punta de Mita are luxurious and stylishly designed to provide a comfortable and relaxing stay.
They feature contemporary decor with a touch of Mexican charm and offer stunning views of the ocean, the lake, or the jungle.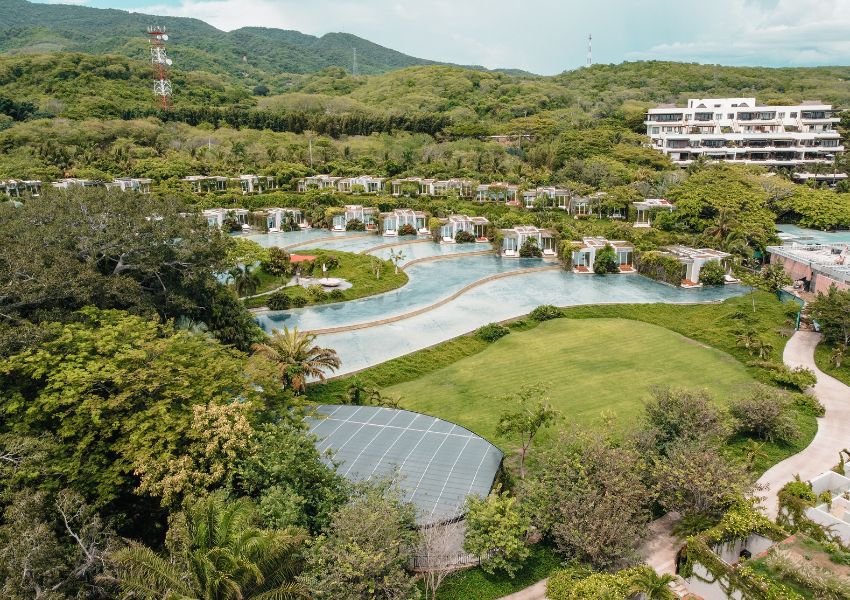 You'll be able to choose from a range of room types, including standard rooms, suites, and villas, each with its own unique features and amenities. Some of the rooms come with private plunge pools, outdoor jacuzzis, and balconies.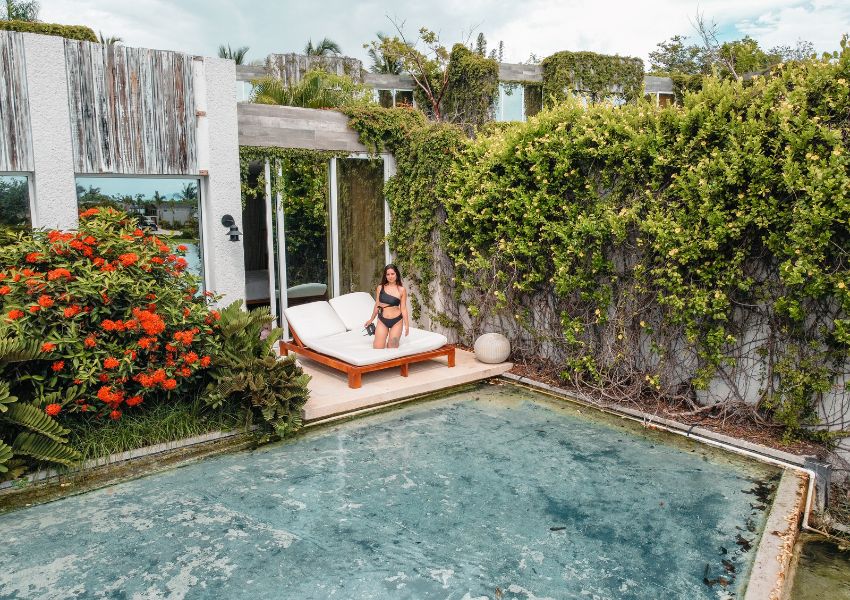 Restaurants and Bars at W Punta de Mita
Chevycheria
Chevycheria is the perfect spot if you're seeking laid-back vibes and casual dining.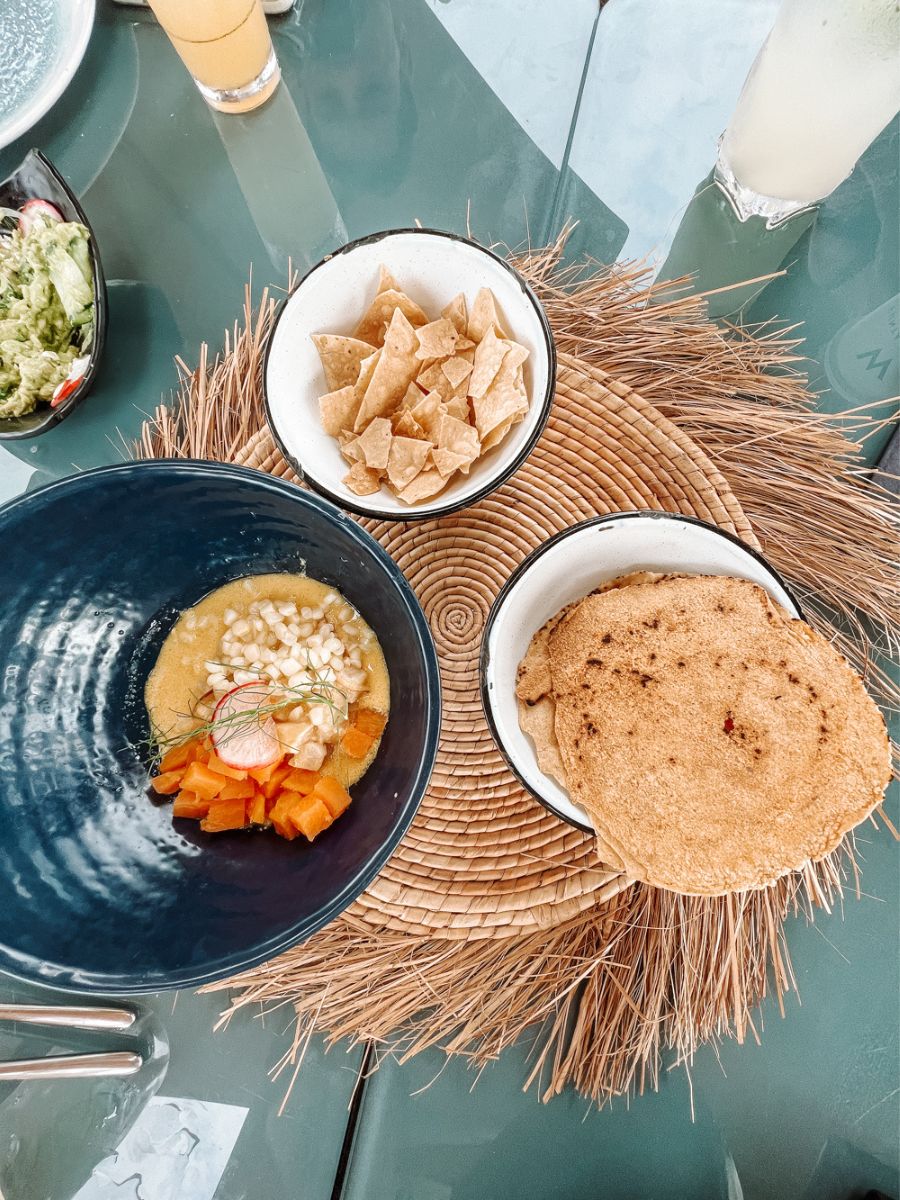 You can expect to enjoy freshly caught seafood, such as ceviche and aguachile, prepared right in front of your eyes at a 1950s Chevy truck-turned-cooking station.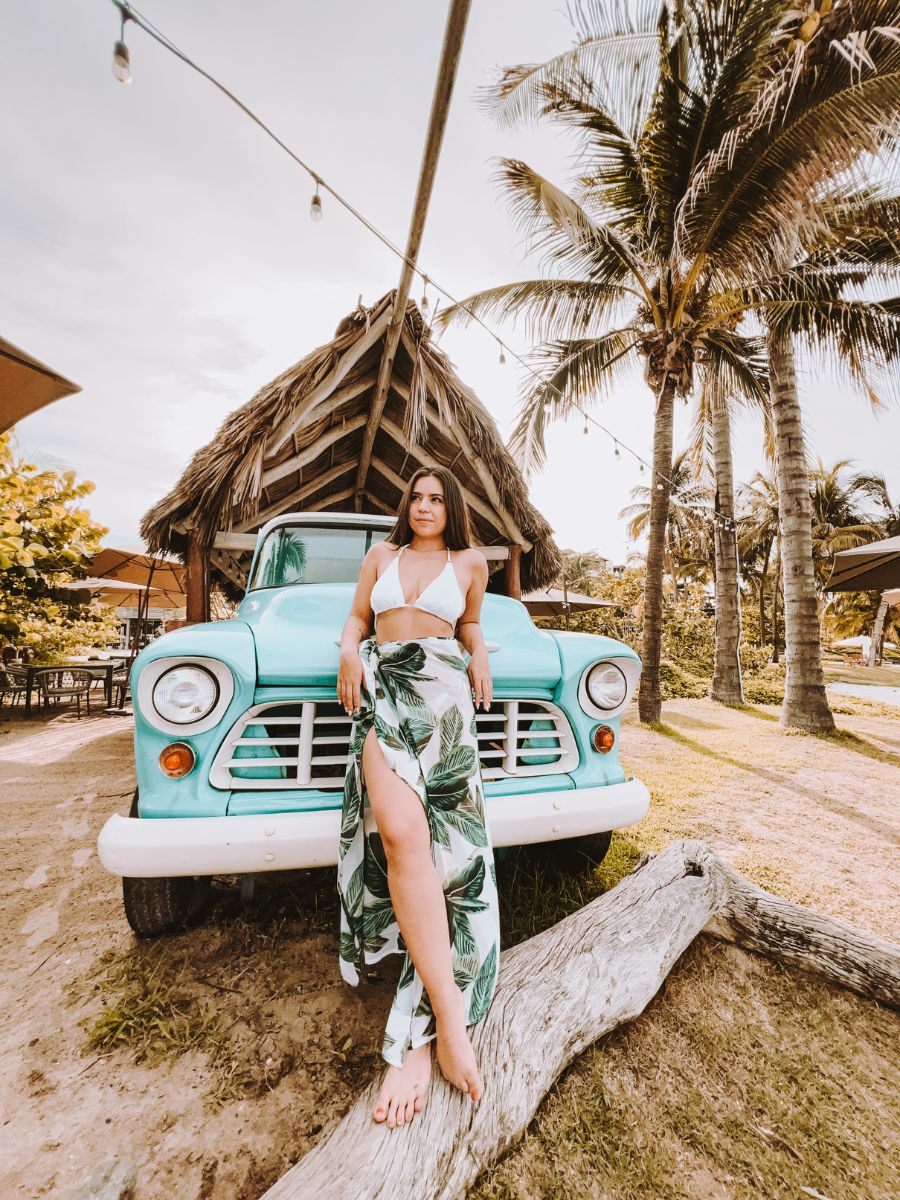 Order a cool cocktail, kick back and relax on the nearby daybeds on the beach.
Spice Market
At Spice Market, the flavors of Asia come to life.
You will love immersing yourself in this contemporary take on Asian street food. Don't miss trying the Korean BBQ, Shrimp Pad Thai or Spiced Lamb Tacos, surrounded by the restaurant's vibrant atmosphere.
Mesa 1
For an exclusive and incredibly indulgent dining experience, Mesa 1 is your destination.
This private, reservation-only eatery offers a single table situated on a private island amid a spring-fed lake. It's perfect for an uber romantic evening or for the ultimate affair with friends.
Venazú
Treat yourself to an international cuisine journey at Venazú!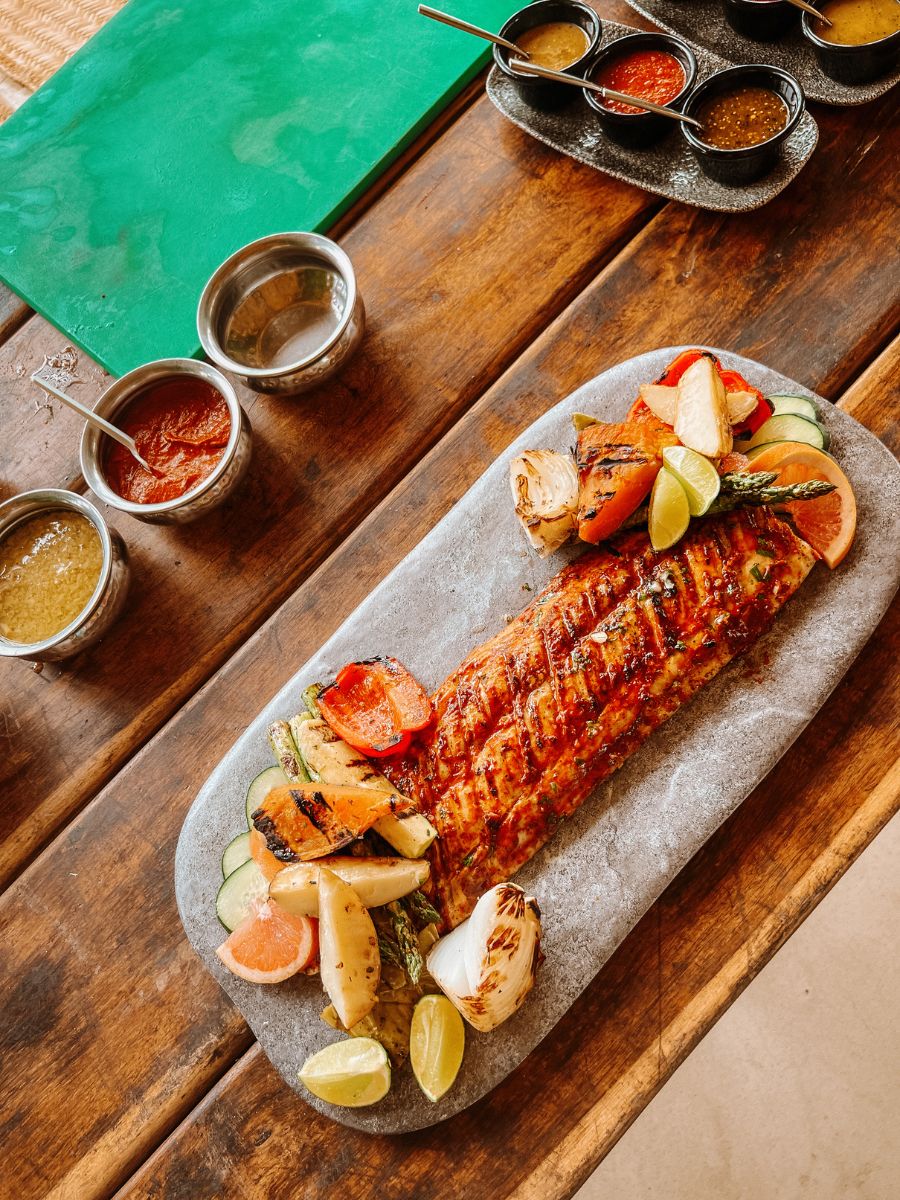 With live cooking stations and an open kitchen concept, you'll be able to witness the creation of your delicious dishes. The highlights of this restaurant include hearty breakfasts and a locally inspired menu for dinner.
Terraza WET
This part of the resort can be accessed from the Living Room, through the "Huichol Path" pathway of bright blue and green mosaics.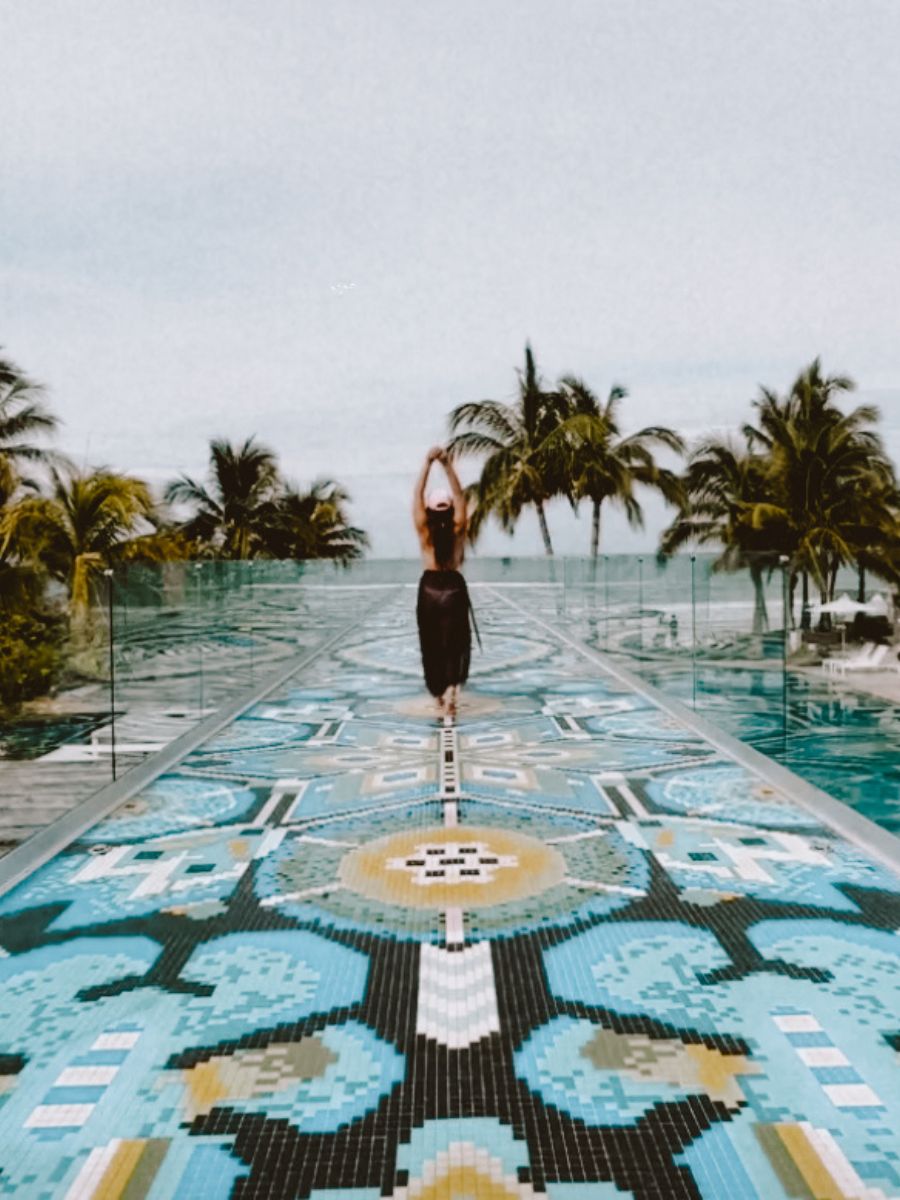 Here, you'll be able to lounge all day poolside while you enjoy delicious food, fresh cocktails, and DJ music.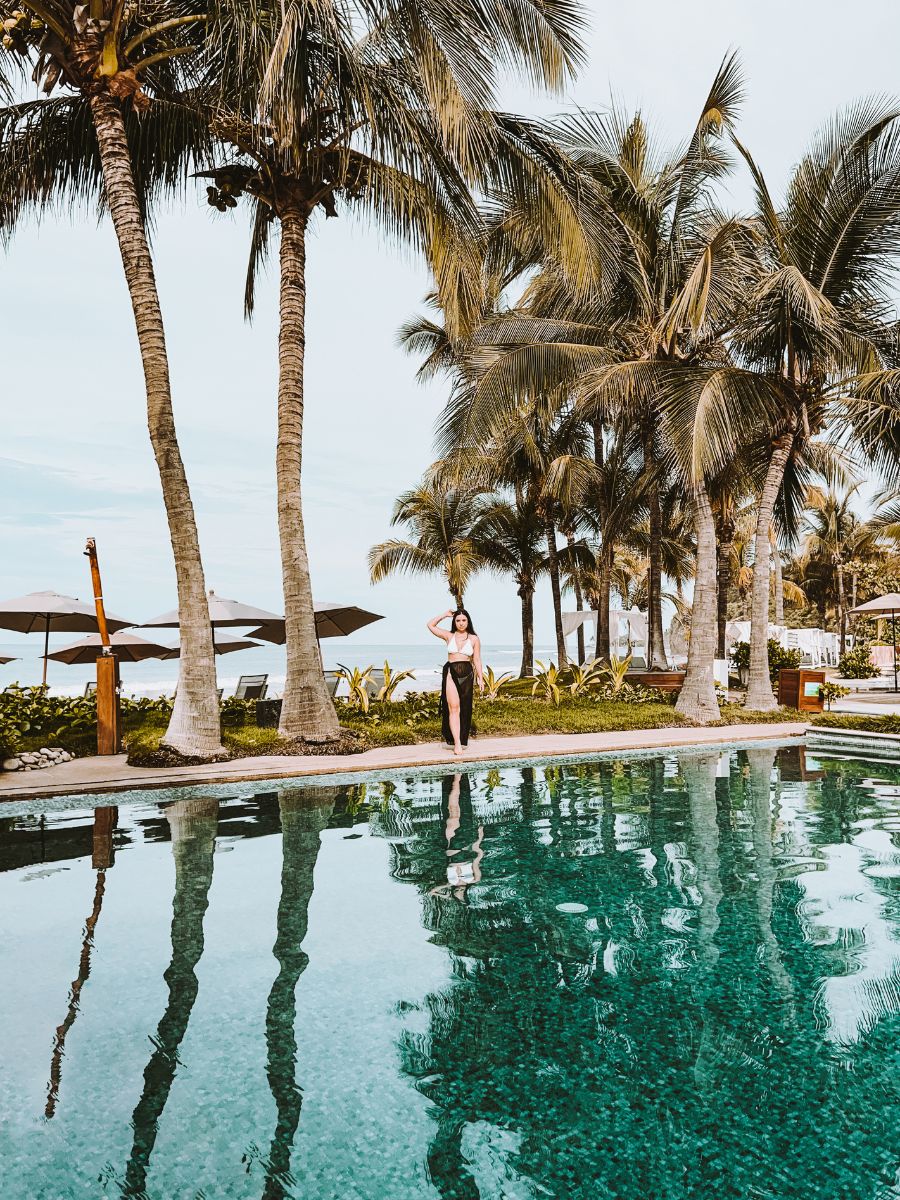 Away Spa
If I had to choose my favorite spa experience anywhere in the world, it'd definitely be the one I had at Away Spa.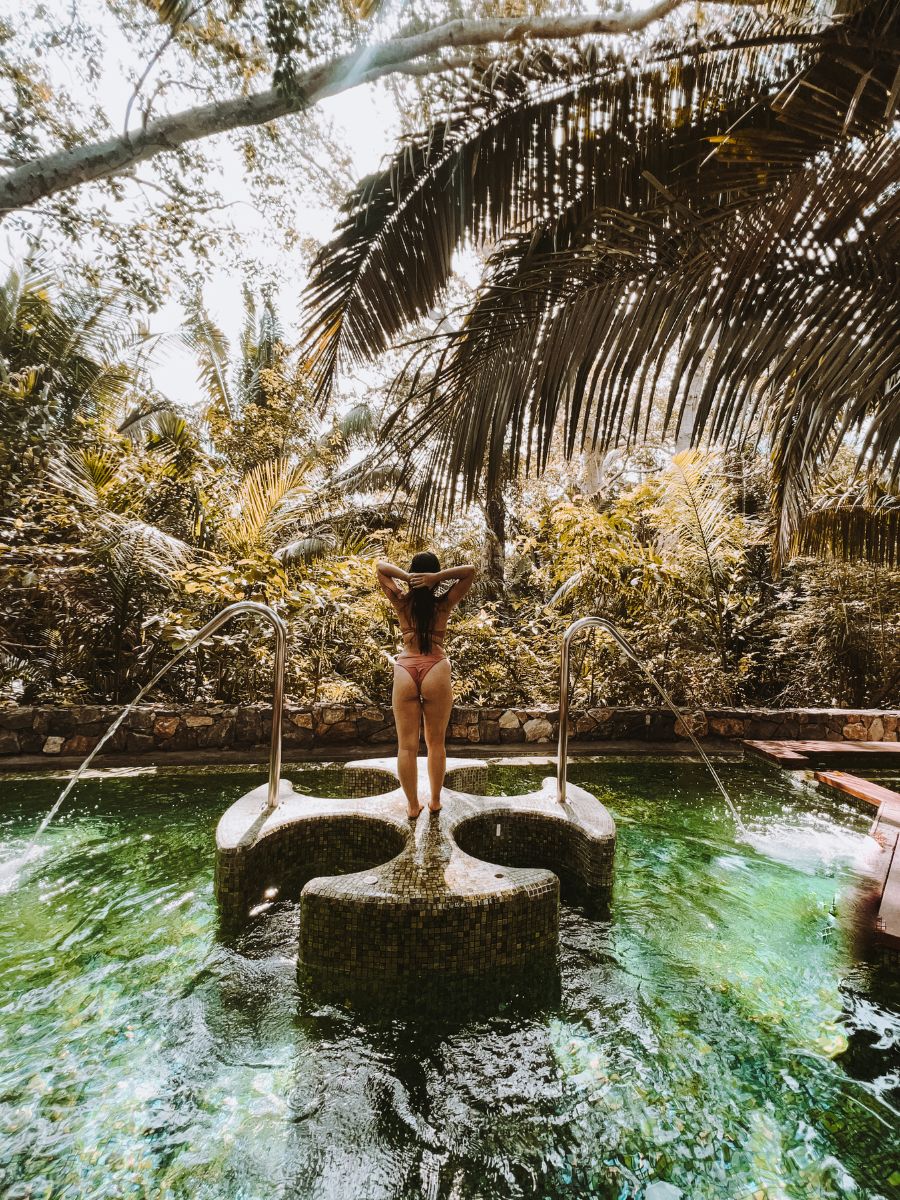 The Away Spa at W Punta de Mita is the perfect retreat for you to pamper yourself in a stress-free environment.
The moment you step into this haven, you'll immediately feel at ease with the unique blend of modern design and vibrant colors inspired by Mexico's indigenous Huichol culture.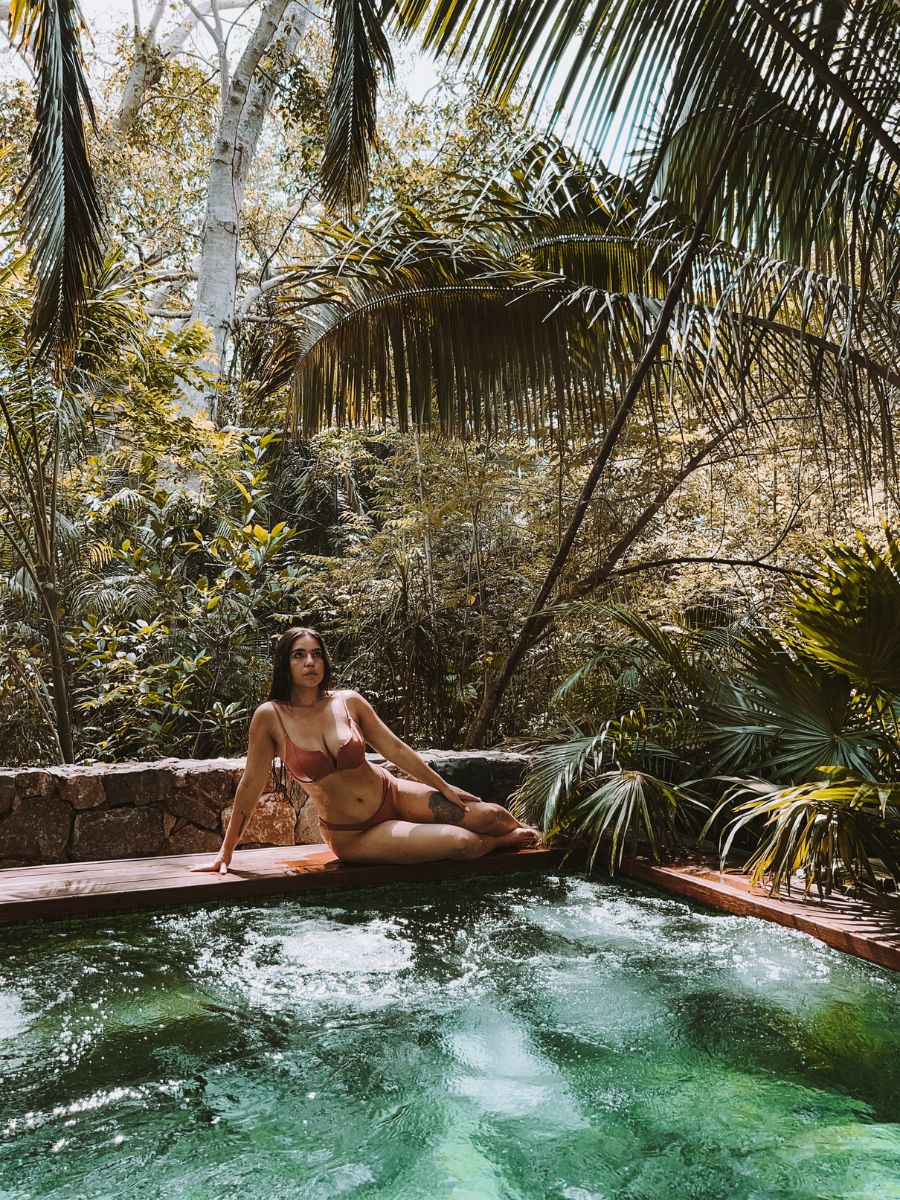 Whether you decide to indulge in a treatment or not, you'll fall head over heels in love with the spa's wet area, which is made up of pools and jacuzzis in what feels like the middle of the jungle!
Amenities
At W Punta de Mita, you'll find a wide range of amenities to make your stay as comfortable and enjoyable as possible. You'll be able to lounge by the stunning pool, which features private cabanas and a swim-up bar. The pool deck offers the perfect place to soak up the sun, sip on handcrafted cocktails, and unwind.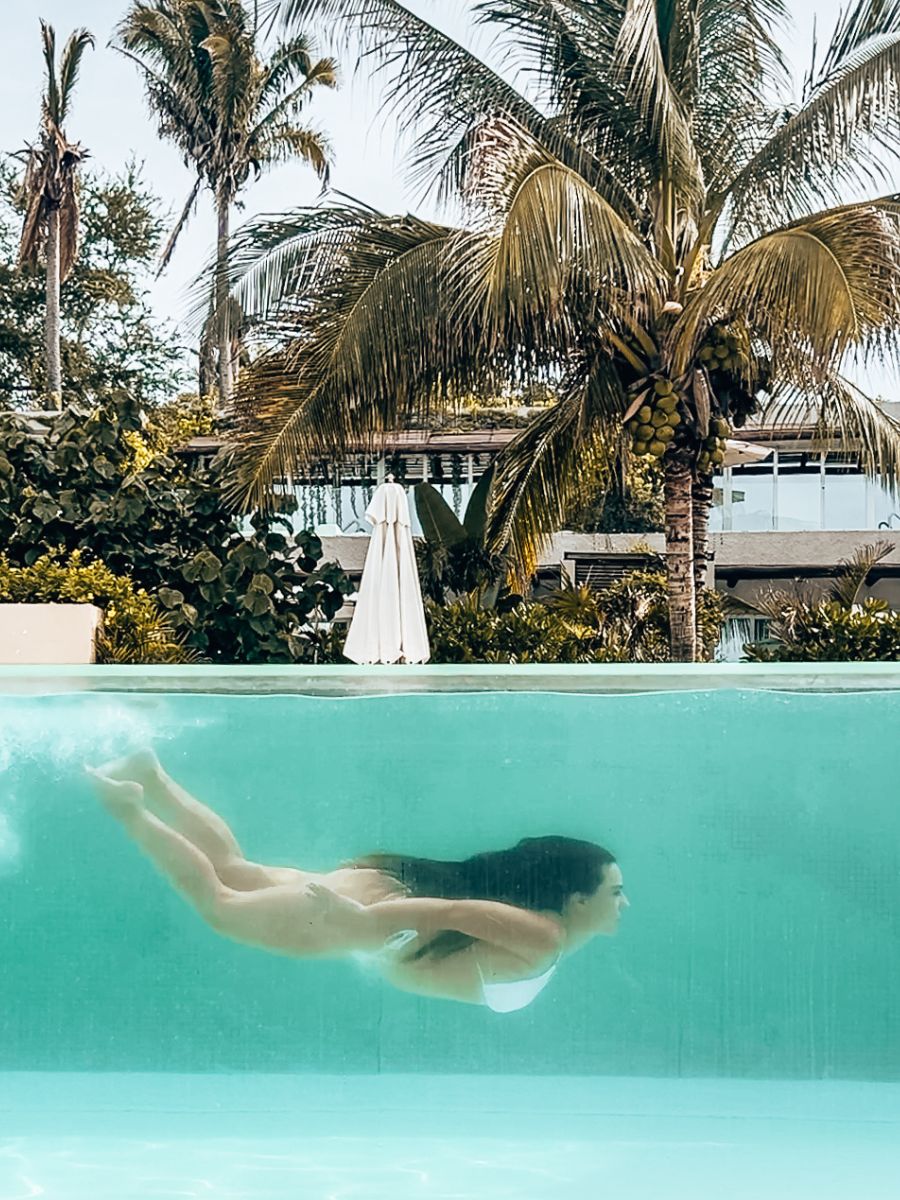 Need to break a sweat? The fully-equipped fitness center is open 24/7, ensuring you can stay on track with your fitness routine anytime you desire. Additionally, look forward to the spa, where you can pamper yourself with luxurious treatments inspired by indigenous techniques.
When hunger strikes, choose from a variety of dining options, including an upscale seafood restaurant and or a casual bite next to one of the resort's two pools. With many of the dishes featuring fresh, locally sourced ingredients, you're in for a real treat!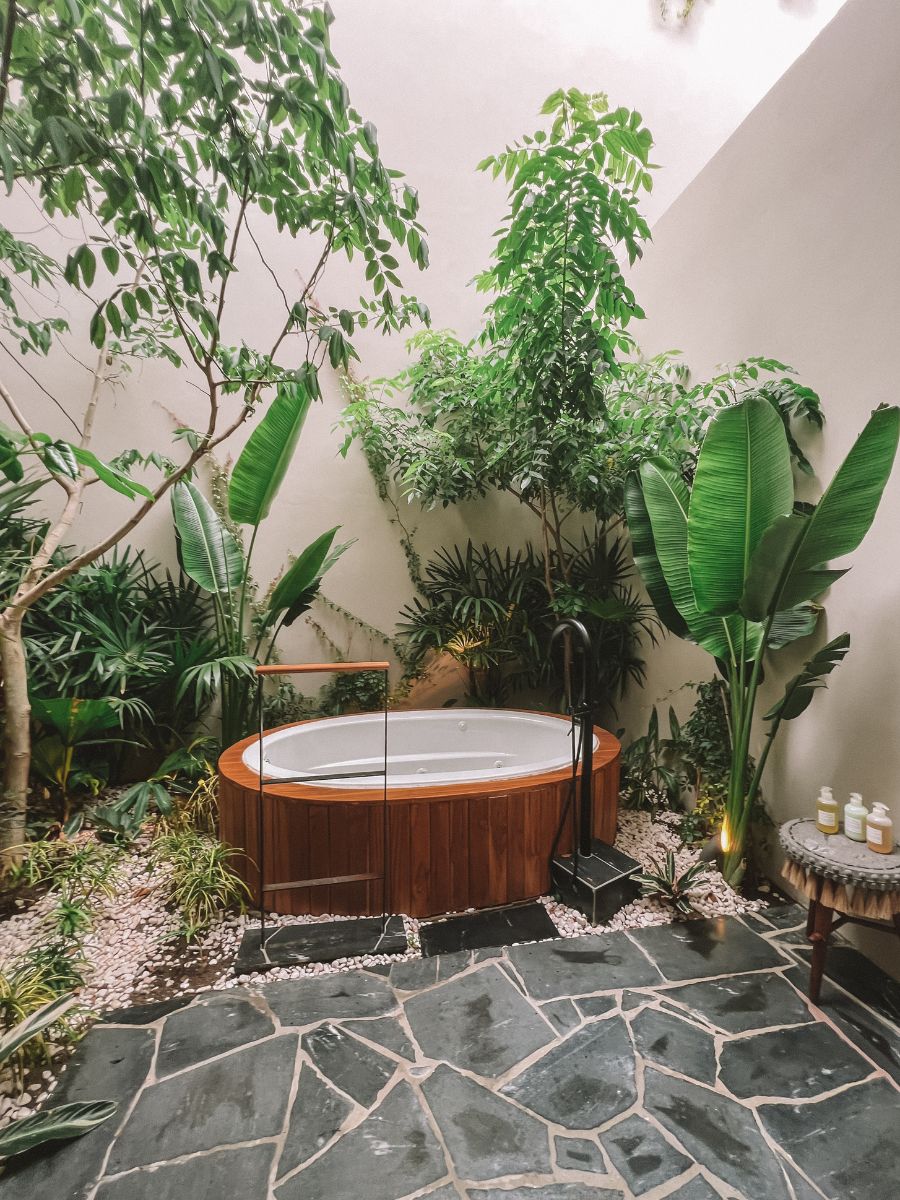 Aside from that, the resort offers activities like surfing lessons, not to mention there is always something different going on!
During my visit, I got the chance to sign up for a tequila tasting session, take a zarandeado class and take part in a takeover by Handshake Speakeasy, which is the second best bar in North America! (You can read more about the takeover here).