When it comes to packing, I am what I like to call a serial under-packer. I truly believe that carrying too much weighs you down and makes everything more expensive. Instead of walking those two kilometers to the bus station, I'd take a taxi if I had a very heavy luggage. In my opinion, less is more when it comes to travel.
For this reason, I tend to travel only with a carry-on, even for long-term trips such as the one I did in Africa.
I remember stuffing a few t-shirts into my luggage along with a pair of jeans, socks, a swimsuit, a skirt, a sweatshirt, a scarf, a thin jacket, a hairbrush, flipflops, and underwear while my boyfriend watched the processed looking very puzzled. He finally asked "How can you go months to Africa and pack so little? I go somewhere for a week and take three times as much as you are taking".
The thing is, I think packing for a one-week-long trip requires the same amount of packing as does a one-year-long trip. At the end of the day, clothes are sold everywhere, and most things you can get at home, you can get abroad. I also make sure my clothes mix and match, and when they are too dirty to continue wearing them, I simply wash them.
But in Africa, I have to admit that I suffered a bit. It's true that clothes can be bought everywhere, Africa has a huge second-hand shopping scene and I found the most gorgeous of garments for under $2. Basic things were easy to find, but there were a few that I struggled to get my hands on along the way. I think backpacking Africa is as rough as you can go, and there are a few essentials that, while they might not be 100% necessary (at the end of the day, locals survive without them), they will make your life a lot easier.
I compiled this list of the items I wish I had packed for my trip, the items that would have made my trip a lot more enjoyable and stress-free. I didn't include packing a toothbrush and ten pairs of underwear because I think your mother taught you better. Instead, I listed the things that could easily slip one's mind or things that you might have not even thought of.
Here's to learning from others' mistakes so you don't have to make them yourself! 🙂
PURIFYING WATER BOTTLE
Africa is one of those places where drinking from the tap is highly risky, which leaves us travelers and residents with the only option to buy bottled water. However, this has two downsides: one, you spend a huge chunk of your budget on it, as well as contributing to plastic contamination.
This is where the GRAYL Ultralight Water Purifier comes in. It filters bacteria, viruses, and chemicals from any source of fresh water in a matter of seconds. Not only is it more environmentally friendly than buying and disposing of plastic bottles, but it also comes in super useful. I can't count the number of times when I arrived late at night to a guesthouse in the middle of nowhere only to remember I had no water left - with the GRAYL, you can drink water from the tap without having to worry about anything!
Aside from reducing plastic waste, you'll also save tons of money with it if you consider the amount you'd spend on buying purified water in most developing countries.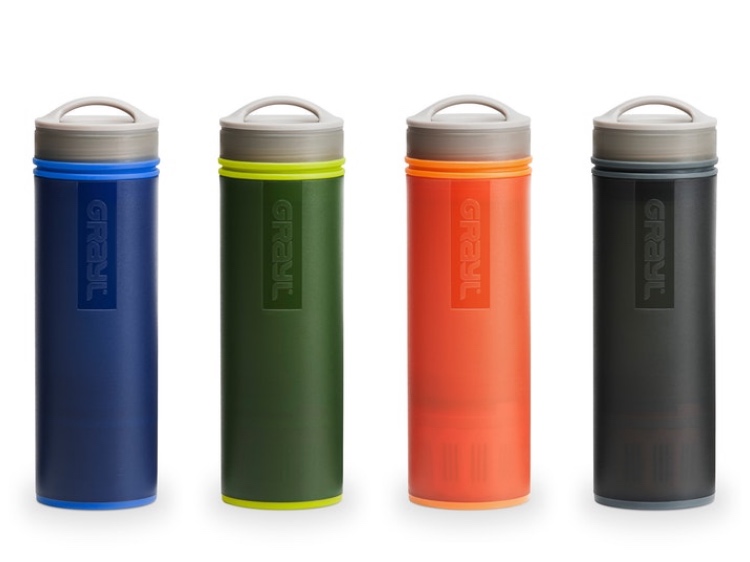 I got it as a Christmas present from my boyfriend after telling him about my water woes and it changed my life!
ORGANIC BAGS
Many countries that you likely won't want to skip during your journey have a law that forbids the use of plastic bags.
Rwanda was first, and the law was recently implemented by Kenya as well. Uganda technically has that rule, but it is not as enforced as it is in Rwanda. I have crossed the border into Rwanda three times, once from Uganda, once from Tanzania, and once from the Congo, and my bags have been screened for plastic bags every single time. Once inside the country, if you get caught with one, you are looking into a pretty hefty fine. Best avoided. Plus, it is a great way to reduce unnecessary waste and protect Africa's bewildering nature.
I usually bring ziplock bags to pack products that could spill, as well as food when I'm going on day trips. If you are like me, then a good alternative is the Re-Zip Seal Reusable Storage Bag Kit
. It's a good investment considering those bags can be used when back home as well (as the announcement above states, we should bring this good habit back home). They also come in handy to keep your stuff organized.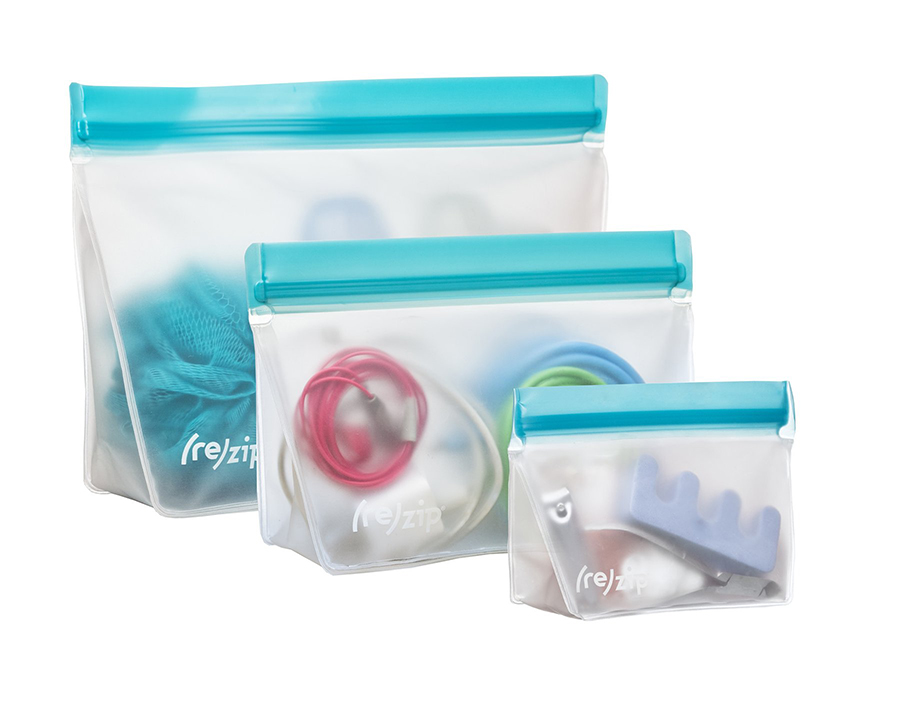 A SWISS KNIFE WITH A FORK AND A SPOON
If you are going to be taking buses in Africa, chances are you will not only get offered food at every stop, but you will actually get annoyed by the number of vendors shoving their products on your face.
The good thing is that you will never get hungry in Africa - you'll be offered fried bananas, chapati, all kinds of fruits, and so much more.
A swiss knife with an integrated spoon and fork will be your best friend in Africa. It also comes in useful while on camping safaris. Seriously, just get it, and write me a nice "thank you" e-mail later. I recommend this one.
GIRLS: SARONG
Outside of touristy areas and big cities, Africans tend to be quite reserved when it comes to two harmless body parts called knees. Okay, it is not actually the knees, but a woman who doesn't cover her legs down to her knees is considered unholy (I have heard many explanations for this from locals). Covering your knees means you show respect, and it will spare you from unwanted looks and cat-calls. You don't really need to pack them before the trip, an even better and super-cute way to cover them is by buying some of the gorgeous African print fabrics that are sold everywhere in Africa and wrap them up around your waist (bonus points if you save some of the fabric and get it tailored into a gorgeous garment of your choice).
Here's one of the many dresses I had tailored in Kenya from fabric I purchased in Uganda.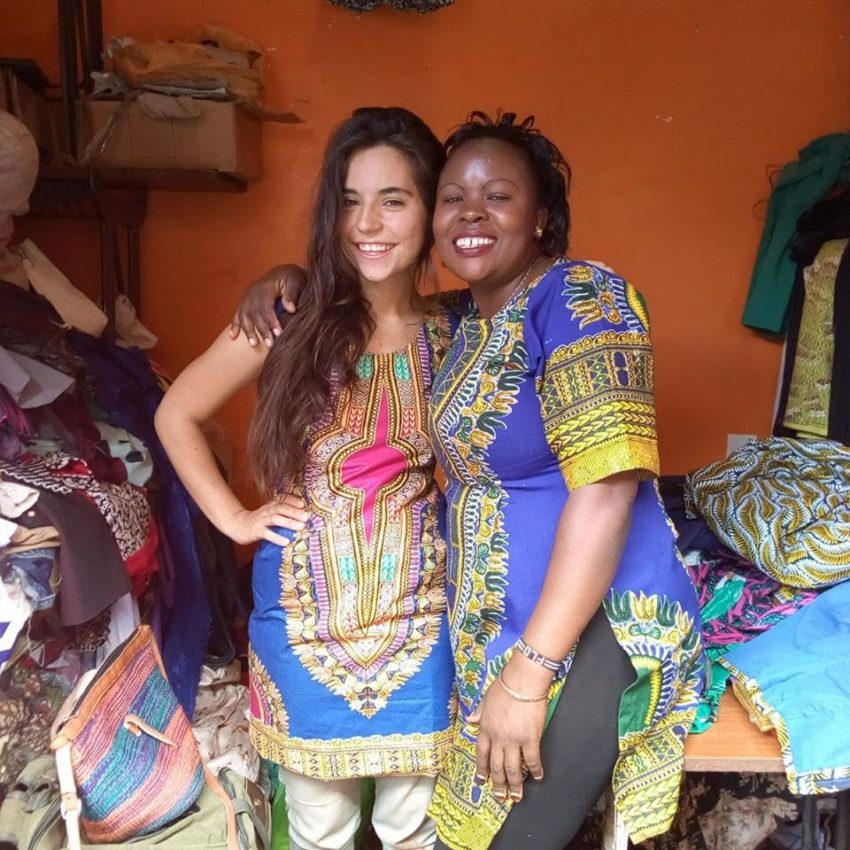 TENT & SLEEPING BAG
I ended up buying these in Kigali and they were life changers for me. Aside from being necessary for many activities such as trekking Mount Nyiragongo or during a safari, they are a great way to keep accommodation costs low. Most hostels in Africa charge at least $10 for a bed in a dorm, but most of them offer the option to pitch your tent in the garden for as low as $5 while still allowing you to use their facilities.
Make sure your tent is waterproof, I recommend the Coleman 2-Person Sundome Tent
.
DEODORANT
Deodorant prices are sky-high here, and many brands are dodgy as hell (I wish I had taken a picture of this, but some deodorants come with Youtube and Whatsapp stamps as decoration), I bought one in a local shop once and it felt like my armpits were burning right after. Pack at least one or two.
AVOID WHITE GARMENTS
Seriously, don't bring anything white. Africa is a dusty place and that dust loves impregnating itself into lovely white garments. Washing machines are a luxury here, and you will likely find yourself hand-washing your clothes and finding it impossible to get rid of that newly found brownish color on your used-to-be-white clothes.
POWER BANK
Africa is big and journeys from place to place can be long. Google Maps or Maps.me will be your best friends here, and you don't want to lose access to them due to something as silly as your phone running out of battery. I recommend the Anker PowerCore 10000, it's incredibly light and compact and can charge iPhone's up two three and a half times and other phones up to two and a half times.
A MICROFIBER TOWEL
Bring one of those microfiber travel towels. One of the most awkward moments for a backpacker is having to go somewhere, taking a shower before leaving, and then having to figure out what to do with that moist towel. I mean, I don't think it is completely necessary, but it comes in extremely handy. It dries within seconds and takes almost no space in your luggage as the fabric is super thin.
I met a girl in a hostel that had one and man alive! The hype is real. I had read about them before but, me being someone who doesn't really carry much gear anywhere, I never even considered getting one. I changed my mind, though. There are many brands available nowadays, but I recommend this one by Wise Owl Outfitters.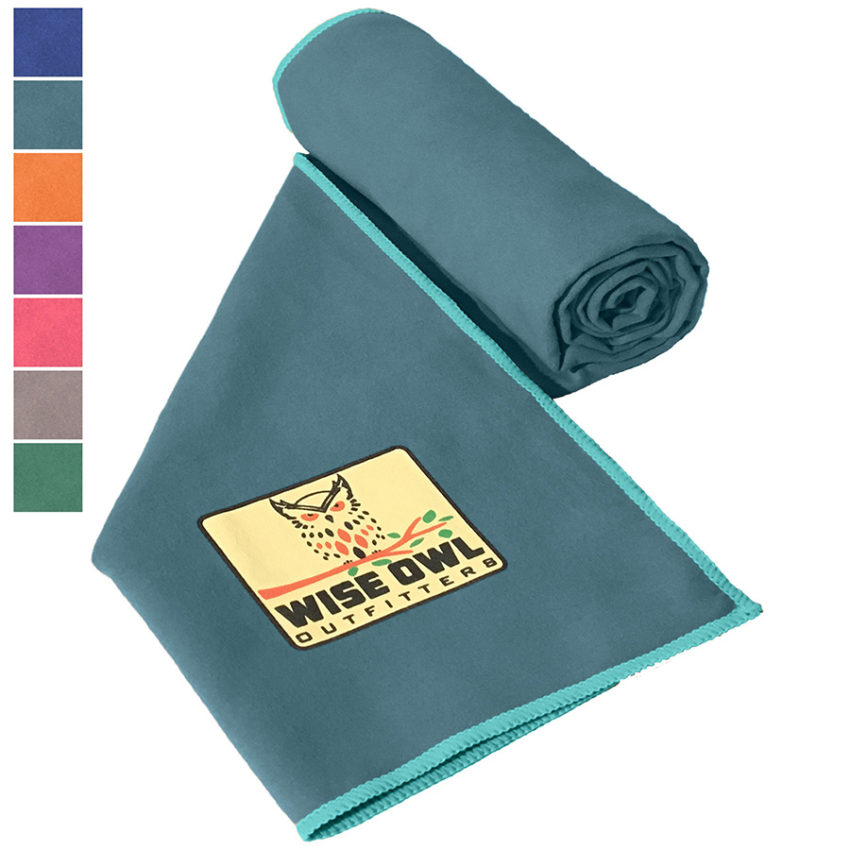 A SWEATSHIRT
I did pack this one and it came in quite handy. Most people think of Africa as a hot place, so a pullover might not be the first thing that comes to mind when packing. The reality, though, is that many places are located at a high elevation which might make it cold and windy. Always pack one, it's better to stay safe than sorry.
As ridiculous as it might sound, I usually placed my passport, cash, and debit cards inside one of the pockets in my sweatshirt (make sure to get one with a zipper on the pockets) and wrapped the sweatshirt around my waist. Most people would not think to search there if they tried to rob me when I walked to bus stations, and, during bus rides, I was sure my passport and money were safe because I had my butt warming them up at all times. It probably wasn't a great look, but hey!
SUNBLOCK
I know this one sounds super obvious and it's usually the kind of thing I prefer to buy once I'm at the destination of my choice (I'm usually a carry-on packer, so bringing toiletries means having to check in my bag, which I prefer to avoid).
The reason I recommend packing a bottle of sunblock or two is that Africans don't really use it, so they are hard to find. And when you do (usually in touristic places at big chain stores), they cost a lot. Do yourself a favor and bring some from home.
A DAY BAG TO PLACE ALL YOUR IMPORTANT STUFF IN
This is an obvious one but bring a small backpack where you place all your valuables in during bus journeys. Usually, your big backpack will go at the bottom of the bus. I traveled very long distances in Africa and never once got my luggage stolen from there, but you are better off safe than sorry. You can bring a small day bag on the bus with you, where you can keep an eye on it at all times.
I recommend the Kopack Anti Theft Backpack
, it is made of a material that is extremely hard to cut. You could basically padlock your backpack somewhere and be ultra-safe from anyone snatching it in case you doze off while on a bus. I'd honestly recommend anyone traveling with an expensive camera or laptop to get this bag.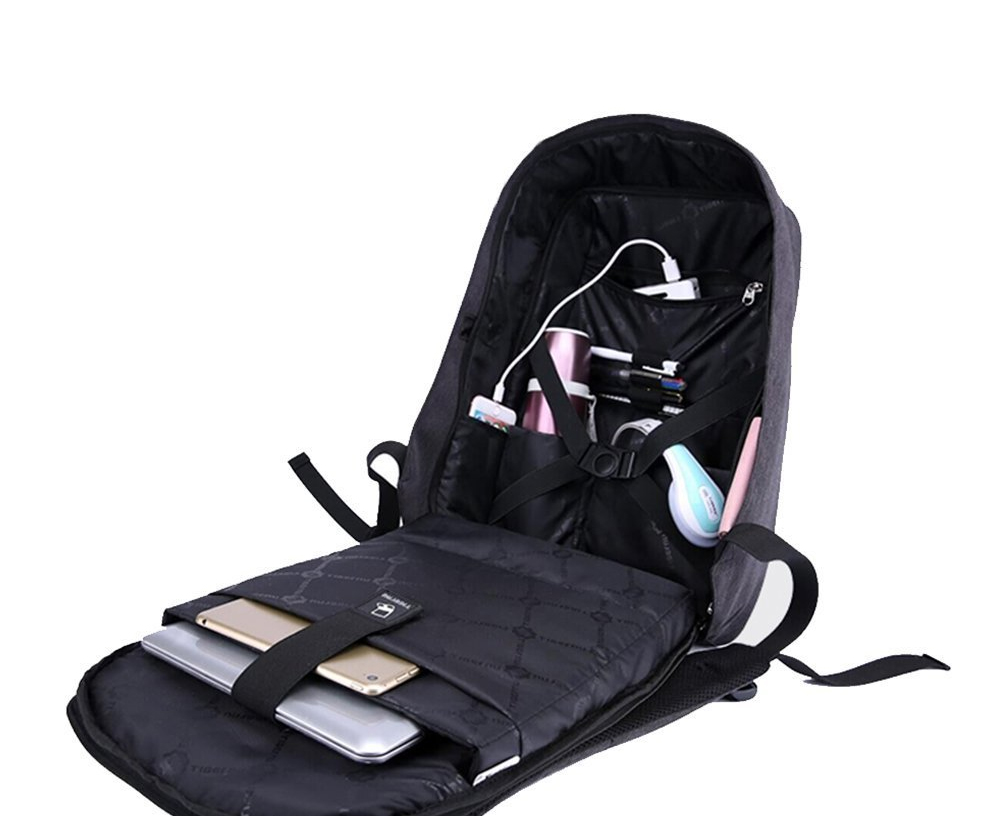 If you are looking for something more budget-friendly, I recommend this 10 Liter Backpack from Quechua
. It's compact, resistant, and waterproof. My first backpack ever was from Quechua and I have stood behind the brand ever since due to their amazing value for money products.
A LIGHTWEIGHT FLASHLIGHT
This is one of the things I ended up buying halfway through the trip because I really couldn't exist without it.
Africa suffers from continuous power outages in many countries. These are often controlled by the government and there isn't much we can do unless you plan to stay in pricey hotels and lodges that have their own power supplies.
Aside from that, the chances of you spending a lot of time out in the wild are huge. A flashlight is essential unless you want to come back home to tell the story of the time you broke your ankle on the way to a midnight wee.
I recommend the Camping flashlight by BYBLIGHT 
because it's very lightweight and compact.
TRAVEL ADAPTOR
Most of East and southern Africa use type G sockets aside from a few select countries like Rwanda, which uses a type C.
To avoid arriving in a country and being unable to charge your phone, stay on the safe side and bring a universal travel adapter like this one.
TRAVEL INSURANCE
I found medical treatment in most of East and southern Africa for minor things to be good and affordable. I had a malaria scare while in Tanzania and headed over to the nearest public hospital to get tested. To my surprise, the test was free of charge and the doctor who treated me was incredibly good. BUT, travel insurance is essential in case of bigger accidents. Imagine breaking an arm in the middle of rural Uganda and having to get airlifted to the nearest hospital? Accidents like those can put you in debt quite quickly, so insurance is essential. I recommend World Nomads, you can buy or renew your coverage online, allowing you to be flexible with the length of your trip and/or destinations.
Hope you find this list useful! If there is anything that you think I missed,  please do let me and everyone know in the comment section below! 🙂
This post contains affiliate links, which means that if you purchase something through the links provided, I'll earn a commission at no extra cost to you.
WANT DISCOUNTS? I GOT YOU!