What To Pack For Curaçao? The Ultimate Packing Guide To Paradise
Curaçao was never on my radar. I've heard about it, but in general, I never really considered visiting, mostly due to the fact that I knew barely anything about it other than the fact that it's a Dutch colony in the Caribbean.
When I was invited on a press trip, I didn't hesitate. In general, the Caribbean is a region of the world I've severely neglected, so I jumped at the opportunity to visit a location I knew little to nothing about.
And um.. yeah, I have no idea why it was never on my bucket list because, after just a few days on the island, it became one of my favorite places in the whole world.
Curaçao is paradise, but better.

What to Pack for Curaçao?
After my short getaway to the Caribbean's coolest island, I decided to share with you guys my packing list for Curaçao, including tips on what to wear, essential things to bring along, visa tips, and more!
Honestly? Packing for Curaçao is pretty straightforward, but there are a few things here are there that will make your trip a whole lot easier!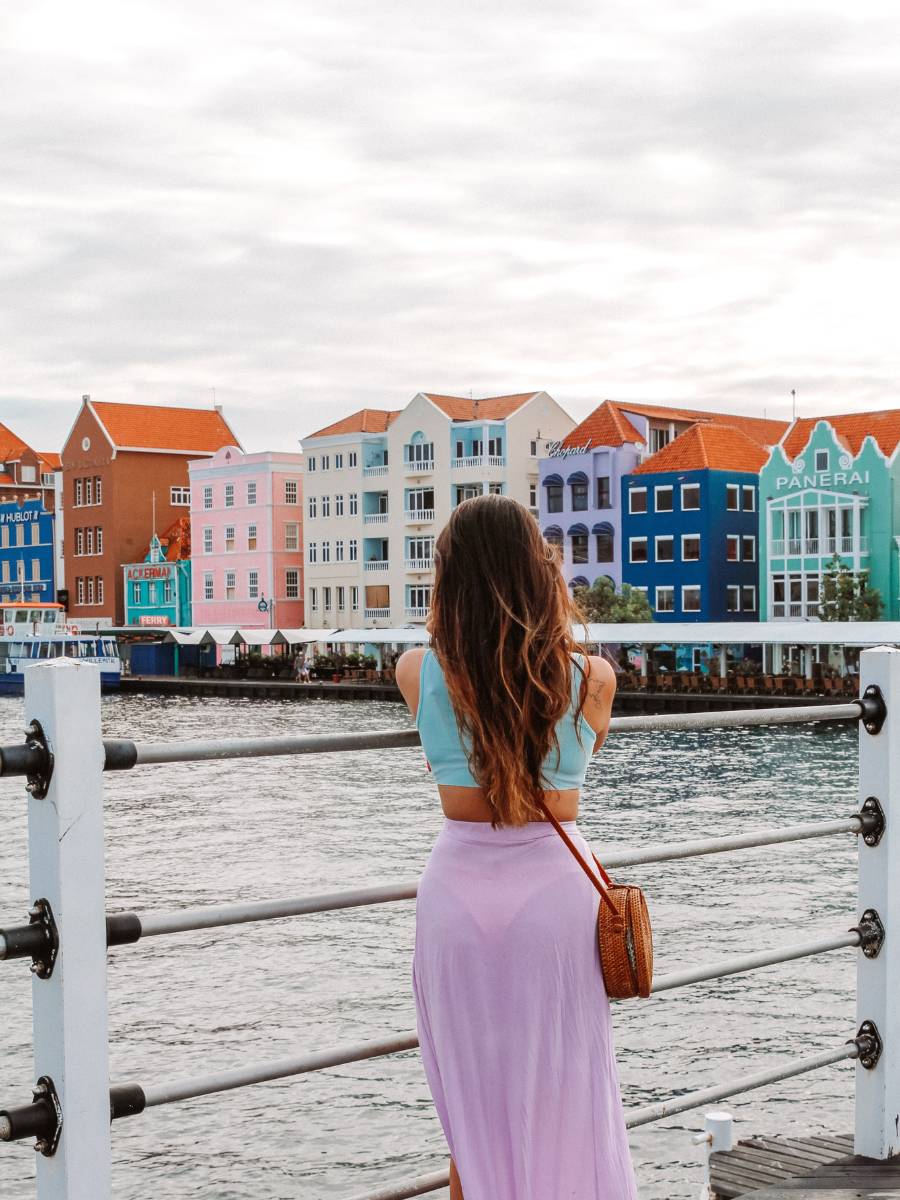 What to Wear in Curaçao?
Curaçao's island vibes are amazingly relaxed – bring whatever! If you feel like dressing up, go for it, but a plain dress is fine wherever you go, even when visiting more up-scale night venues.
Anything goes here, just as long as you make sure to pack light, breathable fabrics as the island is pretty hot year-round and you want to be comfortable to be able to enjoy all the amazing things to do in Curacao.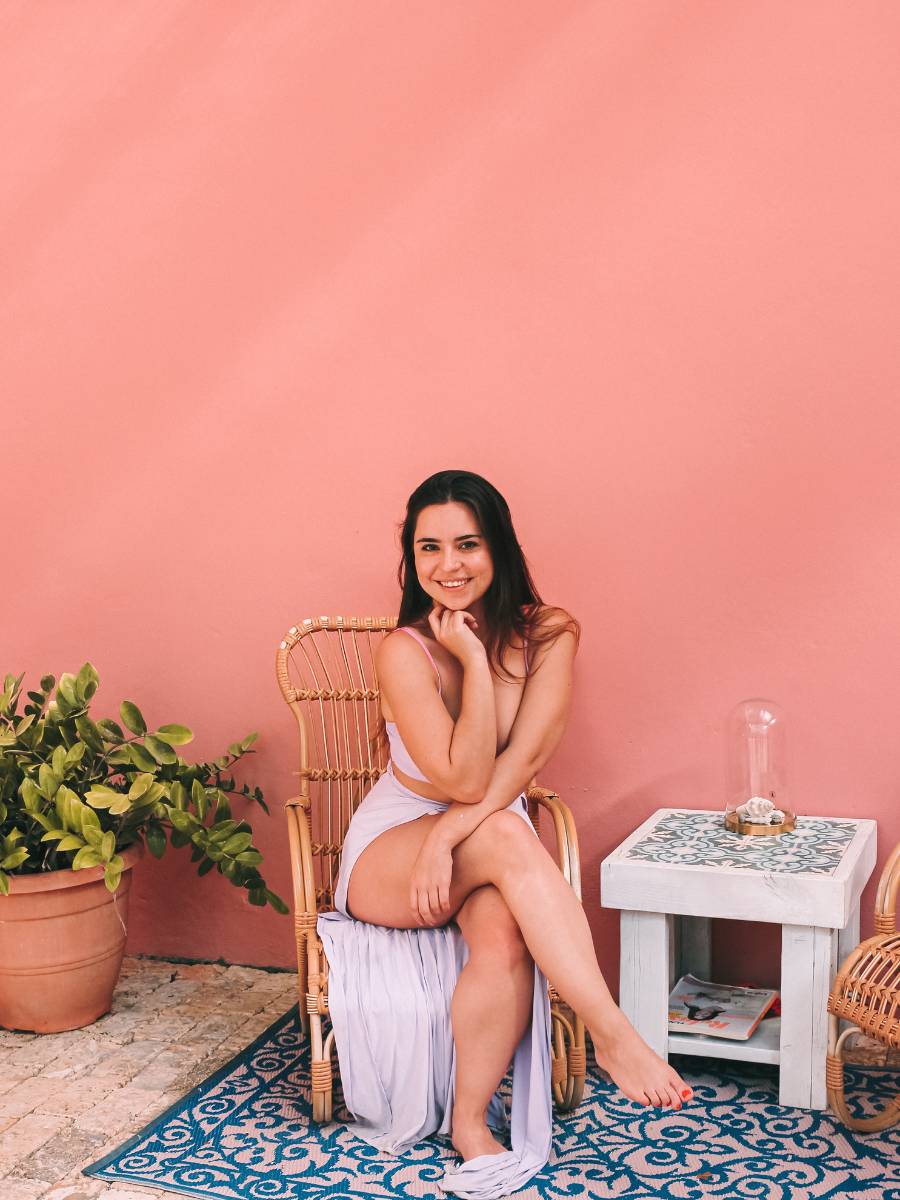 Here's a list of what I packed for Curaçao:
A few dresses. I like a mix of short flowery dresses and maxi dresses for evenings.
I love packing a simple maxi dress that looks casual enough to wear when out an about (also great for pictures!) but can look dressier when I pair it up with a cool sweater or belts for nights out. Currently, this is my go-to dress for this: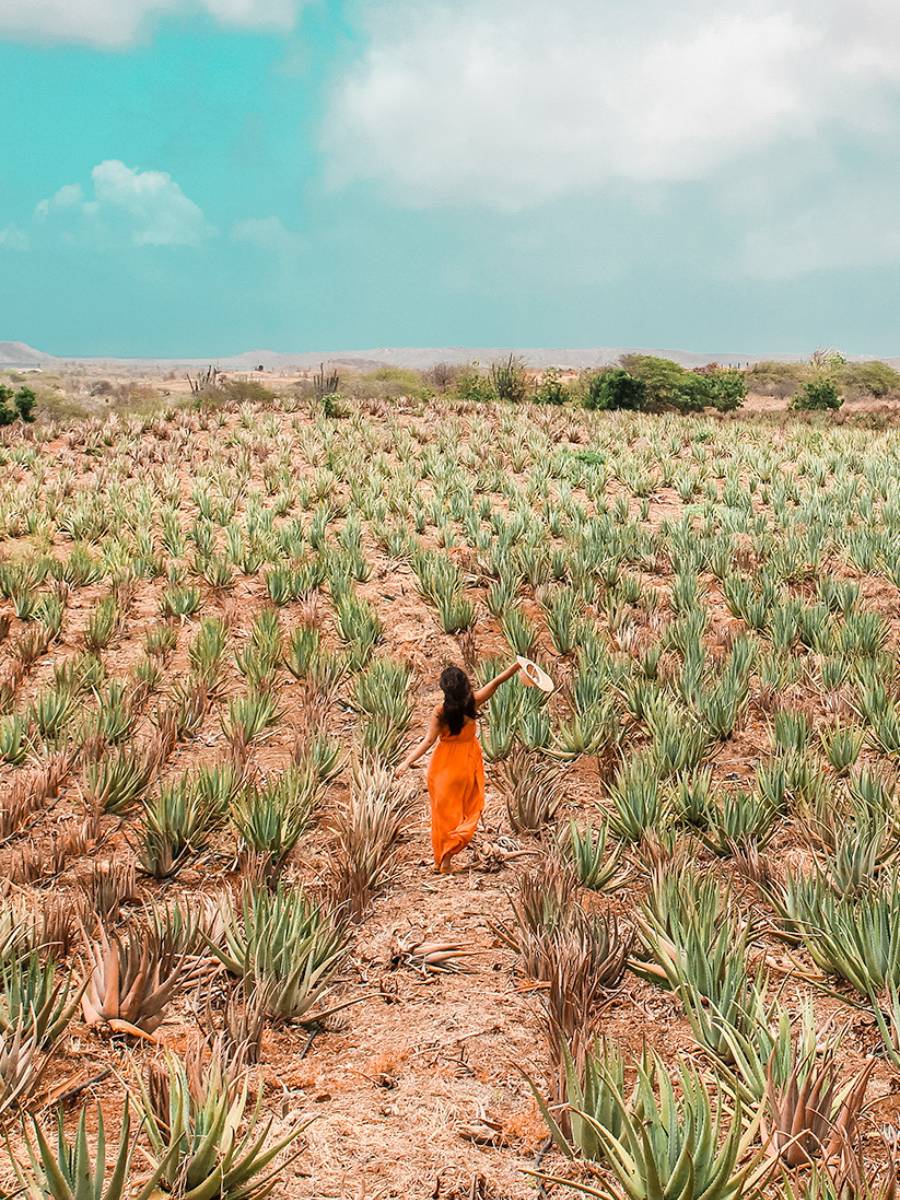 I got it in a tiny boutique in Oaxaca, so no idea where it's from, but here's a somewhat similar one I found on Amazon.
I also recommend packing a really colorful dress if you're into photography. The island is so colorful and you'll find lots of amazing photo spots in Curacao. A cute colorful dress goes perfectly with all the vibrant buildings!
YOU MAY ALSO LIKE: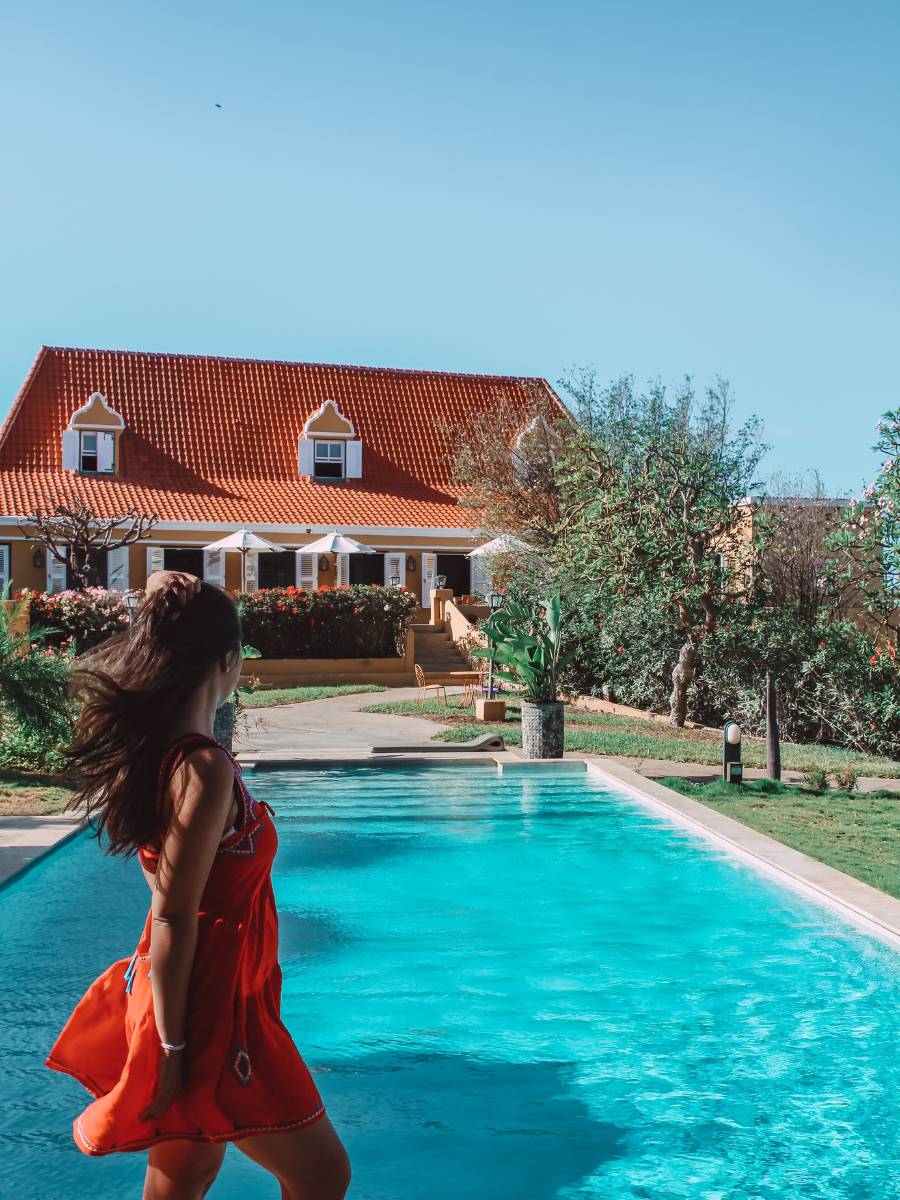 Lots of bathing suits + cover-ups.
Denim shorts.
A few tank tops.
Underwear. Honestly, you'll be wearing a bathing suit 90% of the time while in Curaçao, so don't overpack underwear – you won't need much!
Flip flops. You'll be living in these, so make sure they're durable and not slippery (a good brand is Havianas).
Hiking shoes + socks. Not 100% necessary but useful if you're into adventurous activities. While my favorite thing in Curaçao was just walking around its colorful streets and swimming (seriously, the water here is just another level of blue and turquoise!), the island offers plenty of fun activities for those who love adrenaline.
Think hiking, mountain biking, and more! Durable and comfortable hiking shoes will make your life a lot easier if you plan on doing any of these. I recommend the Ahnu's Sugarpine Hiking Shoes.
Light sweater. Curaçao is warm year-round, but it can get chilly during the evenings and early mornings. I always pack a light sweater just in case (also useful when taking public transport with aircon or in the car).
Sunglasses.
Small backpack + purse. A small backpack for day trips and a cross-body bag for every-day use. I'm currently using my rattan bag religiously as a day purse. I love it because it's stylish, really sturdy, and also really hard to pickpocket.
Wallet. Extra points if it's a travel wallet! I'm currently loving this one from Zoppen. It can hold your passport, money, tickets, and more.
It comes in a bunch of different colors, too!
Toiletries
Bug repellent. Curaçao is a tropical area and so, pack lots of mosquito repellent with lots of DEET. I also recommend wearing a mosquito band during the evenings when out and about.
Obviously, you'll want to bring sunblock, too. I recommend Stream2Sea's sunblock as it's reef-safe and doesn't contaminate the water.
Curaçao's marine life is incredible and the best way to enjoy the crystal-clear blue waters that make it such an incredible place is by making sure your sunblock is reef-safe. You can get Stream2Sea's products on Amazon, they have other really cool stuff, too!
Don't forget to get travel insurance for your trip! As always, I recommend Safety Wing for great prices and coverage abroad. It starts at only $45 USD per month and will have you covered with everything you may need during your trip! Check them out here.
Technology
Universal travel charger – If you're traveling from most of Europe, you won't need this, but Americans, Canadians, and pretty much everyone else – you'll need one.
Curaçao uses mostly type F plugs, so in order to ensure you can charge all your electronics while here, I highly recommend getting a universal travel adapter like this one.
Camera.
Extra memory cards. Curaçao is one of the most photogenic places I've ever been to, so a few SD cards or one with lots of space is essential since you won't be able to stop taking pictures of all its colorful buildings.
Phone.
Kindle (optional).
Portable charger. Not 100% necessary, but definitely useful so your phone never runs out of battery. I use this one from Anker. I'm also currently a bit obsessed with this phone-charging passport cover by Lovie Style.
Visas + Paperwork
Most nationalities can enter Curaçao visa-free, but you will need to complete an online form prior to your flight as well. You can do so over here.
Really useful extras to pack for Curaçao
Full-face snorkeling mask. I got this as a present a while ago and I've never looked back since. Most Curacao snorkeling tours include equipment, but I always prefer bringing my own.
While in Curacao, there are tons of snorkeling tours available that will take you further afield, but even when swimming near the beach, you'll get to see tons of marine life and cool coral, so bringing your own snorkeling gear will make your time in the water a whole lot more interesting.
I love these full-face masks because I HATE accidentally swallowing water when I'm snorkeling, but this problem goes away with them and they also provide a much clearer view of things. You can grab one on Amazon.
Travel towel. Most hotels in Curaçao have towels available for use, but if you plan on going to the beach (which you obviously are), then I recommend bring one of these.
Travel towels are really light, dry up super quickly, and are so thin that they barely take any space in my luggage. It took me a few days to get used to the texture, but now I never travel without one (they can also double as blankets when it gets cold on the plane. I recommend this one from Youphoria.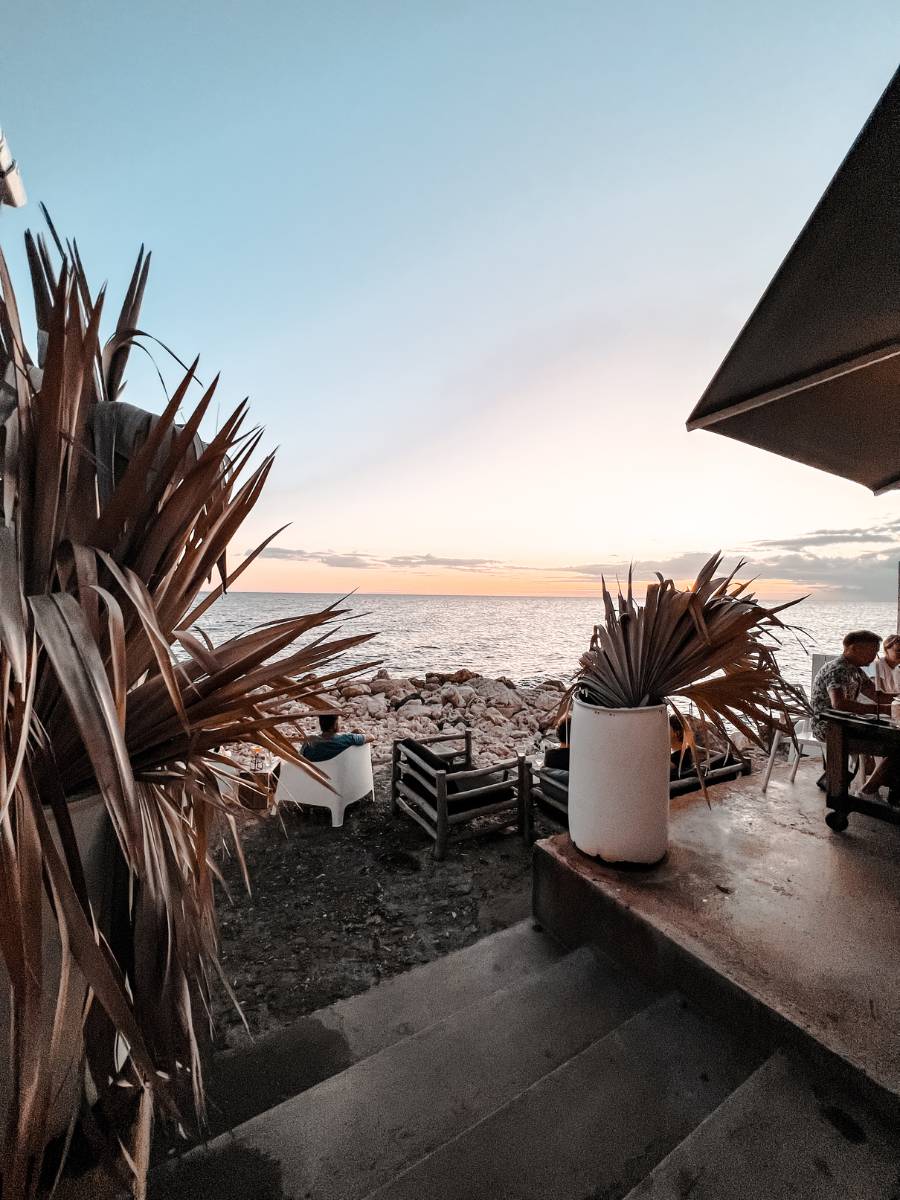 Packing cubes. They'll save you tons of space because they compress air and they're also a great way to stay organized. I can unpack easily and I always know where to find my things instead of scrambling through my bag and making a mess as soon as I arrive at my accommodation. I recommend this set of packing cubes from Ebags.
Dry Bag. If you're planning on visiting beach destinations, a dry bag will soon become your best friend. Even though Curaçao is safe, petty thefts do (rarely) occur and there's nothing I hate more than having to leave my camera + wallet at home whenever I go to the beach (that or, having to take turns when going into the water so someone can keep an eye on my belongings).
Enter Sea To Summit's Dry Bag! I got it as a gift when traveling Southeast Asia and it has become a must in my packing list.
You can fill it up with any valuables you don't want to risk losing and take it for a swim with you rather than risking leaving your things at the beach and having to worry that someone will grab them. You can get yours on Amazon.
Water Shoes. Not 100% essential but useful to protect yourself from getting scratched by coral while swimming as most beaches in Curacao are pretty rocky. Get some like these.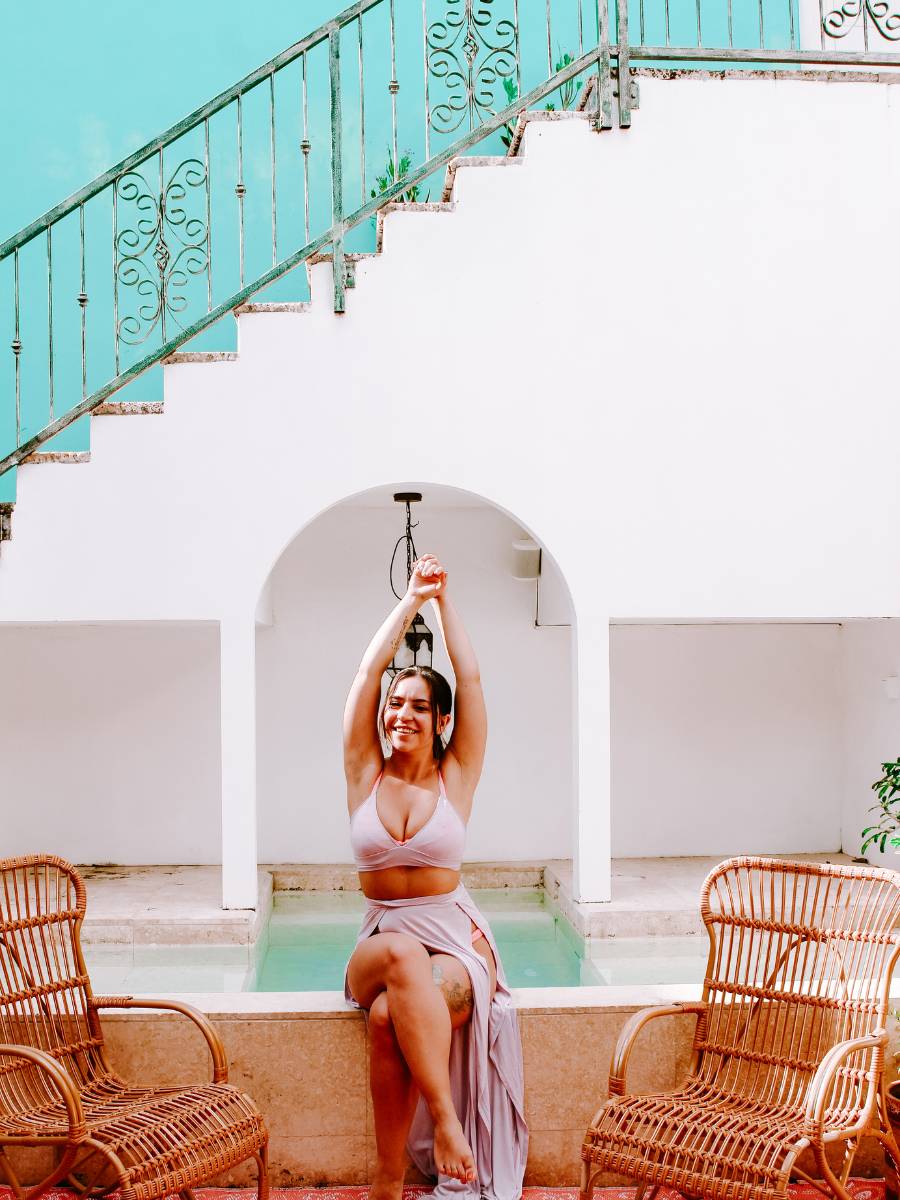 Travel Insurance for Curaçao
Medical care in Curaçao is top-notch, but it can get expensive.
Curaçao has so many adventurous activities to offer and so, you'll want to make sure your current insurance will cover you in the case of any accidents.
Honestly, you'll probably be fine, but the chance of something happening does exist, and having peace of mind is priceless!
If you're still on the lookout for travel insurance for your trip, I always recommend HeyMondo for great prices and coverage abroad (they'll cover medical expenses in case of any accidents, travel delays, cancellations, and much more).
Wrapping Up: What to Pack for Curacao
And that's my packing list for Curaçao! Packing for the island life is pretty simple, really, especially when it's the Caribbean we're talking about – there are no rules!
Bring whatever makes you feel comfortable, just as long as it's light and breathable (the heat here is real!), you'll be good to go!