Knysna's small-town charm and holiday vibes quickly grabbed me. This quirky town sits between the Outeniqua Mountains and the Indian Ocean, which makes it a perfect compromise for those who love the beach but are also suckers for outdoor activities like hiking. Needless to say, Knysna is a must on any South Africa itinerary, so I decided to put together this guide to one of my favorite destinations in South Africa.
Best things to do in Knysna:
I think my favorite thing about visiting Knysna was how much there is to do there for every type of traveler. Feel like going on a hike through the forest? There are dozens of trails around. Want to spend the day lounging by the beach and eating oysters all day? Totally doable. Or maybe you're into scuba diving but your travel buddy is more in the mood to go explore a few art galleries and eateries? You can do both on the same day. It doesn't matter if you're the adventurous type or if you're looking for a luxury holiday – Knysna has it all!
Knysna Heads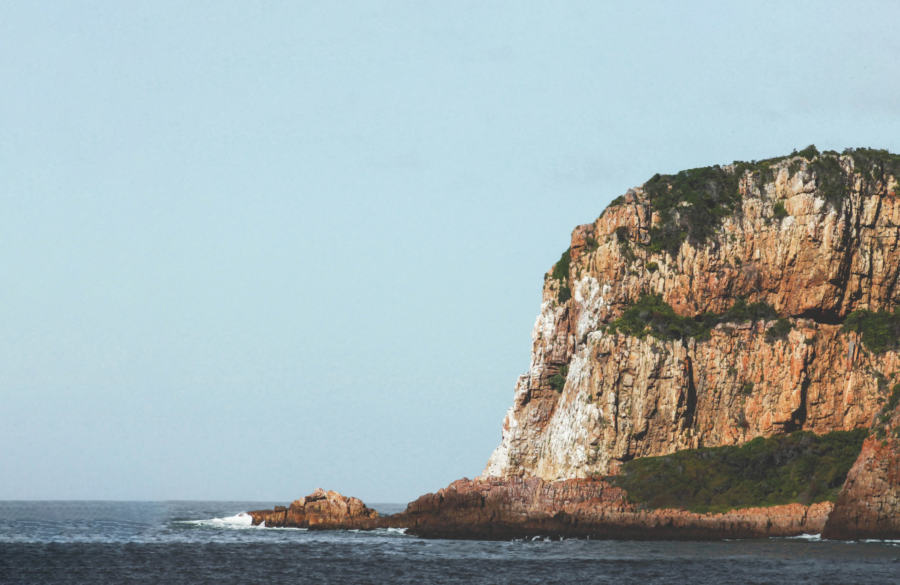 If there's a landmark that represents Knysna (and the Garden Route), it's The Heads – a set of dramatic cliffs that guard the town.
Way back, The Heads were a popular resting spot for seamen but today, they're a must-visit sight in Knysna for locals and visitors alike. The East Head is the easiest to access and boasts a number of restaurants where you can sit back and enjoy the view.
The West Head, on the other hand, is harder to access as there are no roads leading to it, so the only way to get there is via a ferry trip on the lagoon or, for the more adventurous ones, a 4 x 4 drive up to the headland + a two-kilometer hike via Featherbed Nature Reserve. The hike itself is beautiful, as it'll give you the chance to walk through Knysna's fynbos and caves.
Go whale watching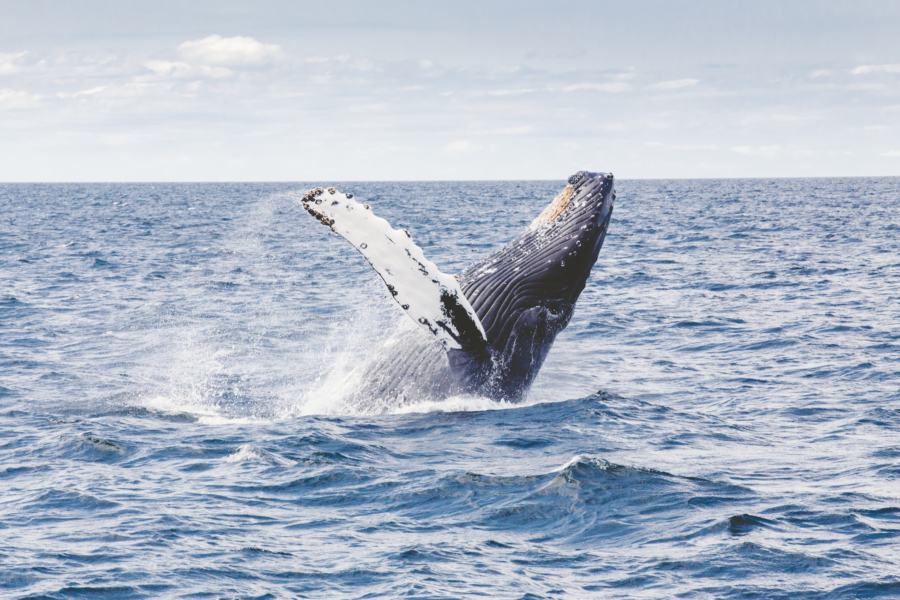 Knysna's close Humpback Whale encounters are one of the many things that make the town so famous. From May to December, Humpback whales frolic the coast and bay of Knysna. If you're lucky enough to visit during the whale season, you're in for a real treat!
Aside from Humpback whales, encounters with dolphins and Bryde's whales are not uncommon during boat tours and cruises year-round. You can book your whale watching tour in Knysna here.
Visit Thesen Island
I based myself on Thesen Island during my stay in Knysna. We stayed at the quirkiest hotel in Knysna – The Turbine and it was the epitome of paradise. If you aren't staying on the island as I did, then you should definitely visit it for lunch or to gawk at the sunset.
The island is walking distance from Knysna's town center, and it's the go-to place for quirky pubs and vibrant eateries that you won't want to miss. Aside from that, Thesen Islands are the starting point of many water activities, such a sundowner cruises, and seahorse tours (more on that below).
Tip: Make sure you pop by Gastro Pub on Sawtooth Lane for a few drinks and snacks!
Find your wild in the forest of Knysna
Surrounded by patches of state forest, Knysna is the perfect place for outdoor adventures ranging from hiking to mountain biking.
An incredible hike to take is while in Knysna is The Circles in the Forest trail in Goldfield Forest. It starts at the Krisjan-se-Nek picnic site and loops back, passing a beautiful water hole where you can swim and a waterfall. There are two routes: a short 3.1-kilometer circle or a 9-kilometer circle – both are great options and relatively easy to complete.
Spend a day beach hopping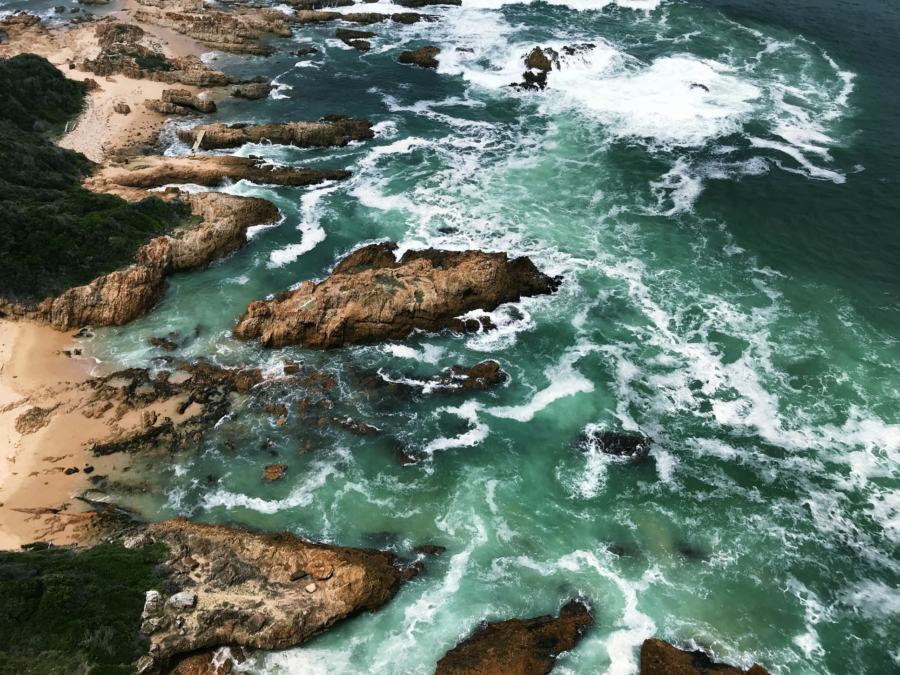 Knysna boasts some of the best beaches on the Garden Route, so spending a day beach-hopping your way through the town's coastline is a must on your Garden Route itinerary.
Here are the top five beaches to visit in Knysna:
Bollard Bay Beach: Set on Leisure Island, Bollard Bay Beach is the go-to place for families because the water is shallow and perfect for swimming. This beach offers exceptional views of the Knysna Heads as well as lots of water of activities for every age, including kayaking and sailing.
Brenton Beach: Set on Brenton-on-Sea and close to the Knysna Western Heads, this beach is considered one of the most beautiful blue flag beaches in the area. and offers spectacular scenery and sunsets. Brenton-on-Sea is a lovely place to go for lunch or a light snack after visiting the beach!
Sparrebosch Beach: A secluded beach for those who prefer quiet places. You have to hike to get there – but the walk is well worth it, with a waterfall and streams along the way.
Noetzie Beach: Backdropped by a lush forest, this beach is safe for swimming, which makes it another go-to for families traveling with kids. Activities such as kayaking, canoeing, and surfing are offered here. The forest behind it has three incredible castles, so that's another thing you check out while in Knysna!
Buffalo Bay Beach: Set outside of Knysna, Buffalo Bay is part of a 14-kilometer stretch of white sand shoreline and dunes. Plus, it comes with coastal fynbos, which makes for a perfect backdrop!
Hop on a cruise to meet Knysna's marine life
South Africa's coast is home to abundant marine life, and one of the best things to do in Knysna is to take cruise along the town's estuary. You'll get to navigate through the Knysna Heads and into the Indian Ocean to encounter the most incredible marine life South Africa has living under its waves (think penguins, seals, dolphins, and Bryde whales!)
You can book your cruise here.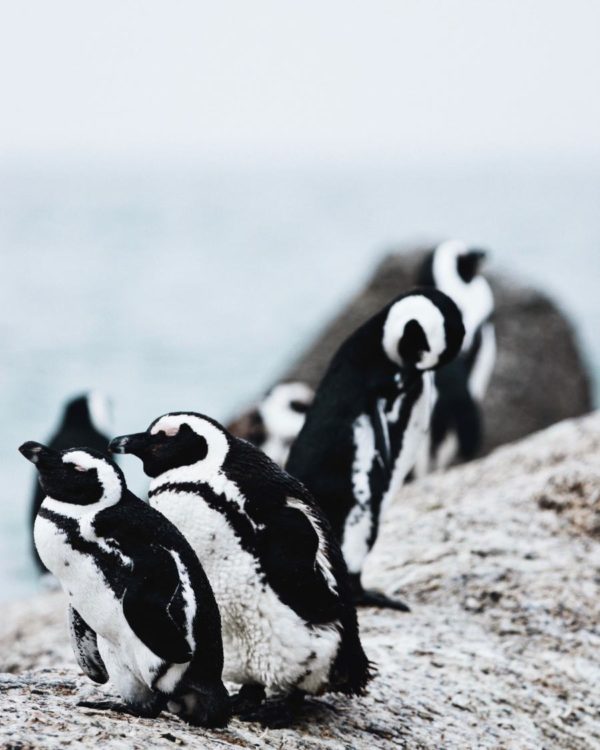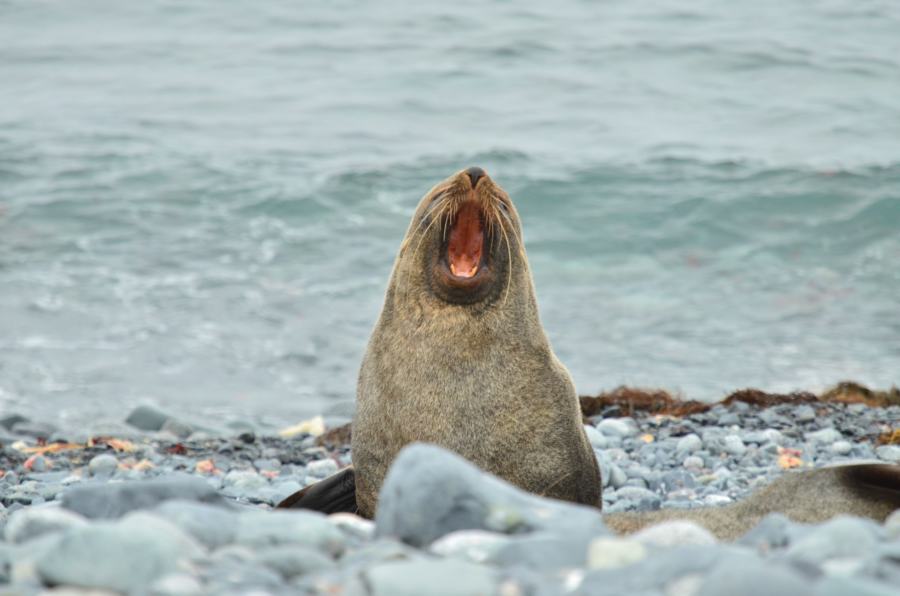 Take a free seahorse tour
One of the coolest things to do in Knysna is taking a seahorse jetty tour through the lagoon to spot and learn about the rare and endangered Cape seahorse.
These tours are totally FREE and they're arranged by The Turbine Hotel in efforts to create awareness of the critical situations these marine creatures face these days due to habitat loss. If you're keen to go, just head over to the Turbine's Water Club to arrange your tour!
Dive to see a shipwreck
One of the most incredible things to do in Knysna for adventurers at heart is to dive to see The Paquita, a German ship that crashed the Knysna Heads on its way to Barbados in 1903.
The shipwreck is in good condition, with anchors still visible and a silhouette lit by coral. Smaller animals, like seahorses and black tail, are often spotted roaming around the ship.
Note that you shouldn't attempt this dive on your own – the wreck sits in the mouth of a lagoon and the currents can be lethal. There are many dive operators in the area you can arrange a tour with.
Go paragliding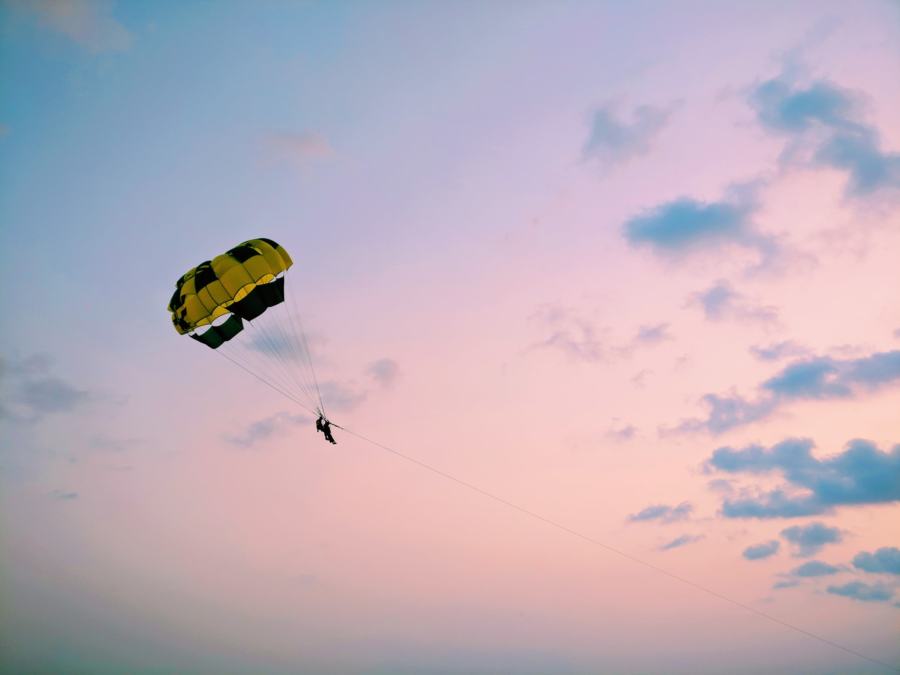 Not in Knysna, exactly, but a short drive to Sedgefield to go paragliding is an absolute must on any Knysna itinerary. I'd never gone paragliding before, and I'm pretty sure I developed a fear of heights while doing so. Still, though, it had been on my bucket list for ages and I'm so glad I gave it a go!
Sedgefield is one of the best places to go paragliding along the Garden Route thanks to its weather conditions, and even though flights lasts somewhere around 10 minutes, the activity feels way longer thanks to the adrenaline.
After paragliding in Sedgefield, another awesome thing to do is explore the town itself and if you're looking to spend more time in smaller seaside towns along the Garden Route, you could also drive to the nearby Wildnerenss, another paradise for nature lovers that boasts lakes, beaches, lagoons, and mountains as far as the eye can see.
Try Knysna's famous oysters
Knysna has its very own foodie scene, and seafood here is king. Oysters, especially, are an important aspect of Knysna's culinary experience and heading over to give them a try at any of the many restaurants on the Knysna Quays harbor is a must. Another fun thing to do is hopping on a lagoon cruise to explore the town on a boat while sampling oysters and wine. You can book your cruise here.
During the winter, Knysna hosts an annual oyster festival boasting some of the best gourmet offerings South Africa has to offer. The festival also hosts over a hundred lifestyle and sports events over ten days. Head over here for more information on upcoming dates.

Where to Stay in Knysna
There is no shortage of accommodation options on Knysna – from guesthouses to bed & breakfast, Airbnbs, and hostels. I highly recommend staying on Thesen Islands to make the most out of your time in Knysna as he island is the starting off point of many activities and the overall vibe of the place is what made me fall so hard for Knysna.
I stayed at The Turbine Hotel on Thesen Islands and two months after checkout, I still can't stop gushing about it! It used to be an old power station and all the old machinery has been restored into a colorful confluence of funky décor. It's quirky, it's colorful, and it has THE. BEST. POOL. EVER.
Moreover, the Turbine Waterclub is THE place to book some of the best things to do in Knysna – from lagoon cruises, to whale watching tours, kayak hires, and more. Make sure not to miss their free seahorse excursions – they're one of the hotel's initiatives to create awareness on the need to protect the seahorses that call the Knysna lagoon their home.
How To Get To Knysna
By car: We flew to George, the nearest airport and rented a car from Around About Cars. The town is well connected by road, so driving here was a total breeze and an absolute pleasure – the highway views were unbeatable! I'm not usually a road trip kind of gal, as I tend to prefer taking public transport to really experience the every-day life of a place. However, I'm convinced that South Africa is a place that you'll enjoy a ton more if you rent a car and drive, as many destinations like game reserves can be inaccessible by bus or train.
Hop-On, Hop-Off Bus: If you're not too keen or driving but still want the comfort of not having to sit inside a cramped bus for hours while traveling the Garden Route, then a Hop-on-Hop Bus service might be the way to go for you. They run frequent buses along the Garden Route from Cape Town to Port Elizabeth, picking travelers up from their accommodation and dropping them off at the door of their hotels or hostels in their next destination. This is also a great way to meet fellow travelers and make new friends to adventure South Africa with. You can read more and book your tickets here.
By Bus: Knysna is well-connected to all major towns in South Africa. Bus lines like Intercape and Greyhound serve the area, so if you're traveling on a budget, a bus is always an option!
Tips to visit Knysna:
Don't be me and try telling a South African that you're traveling to K-nysna, because they'll laugh at you. The proper pronunciation is"Nain-sna". The name is believed to come from a Khoi word that means straight down or hard to reach, which likely refers to the steepness of the Knysna Heads. A more common story you'll hear, though, is that the name comes from a joke made by two German tourists once they reached the lookout point of the Knysna Heads, when one said to the other "nice, na?".
Tap water in Knysna is totally safe to drink, as it is all over South Africa.
Even though Knysna is a famous beach town, it can get chilly during the winter, spring, and autumn, so make sure you pack a jacket.
The best way to get around Knysna is on foot or on a bicycle, and you can rent one easily while in town. Our hotel, The Turbine, offered free bicycles to use. Another fun thing to do to get around and see things from a different perspective is by kayaking through the canals!
Don't forget travel insurance for your trip to South Africa! This Knysna itinerary includes a whole lot of activities in nature. You don't want to end up in debt if anything were to happen during your trip. I highly recommend purchasing your travel insurance online via World Nomads (it's really easy!). It will cover you on any adventurous activities that other insurances won't cover you for like paragliding, surfing, and more.
Where to next on the Garden Route?
If you're traveling South African's Garden Route, another great stop you must do after Knysna is a visit to the neerby Plettenberg Bay or drive further afield to Stellenbosch to check out all the wine farms in the region.
Visiting Knysna and the Garden Route soon? Save this post for later on Pinterest!
Disclaimer: This post was written in collaboration with The Turbine Hotel. However, all opinions are my own.