The Ultimate Los Angeles Bucket List
Visiting Los Angeles and wondering what to do while in the city? To make planning a little easier for you,
I got some of the best travel bloggers out there who have been to LA to put together the ultimate Los Angeles bucket list!
The Ultimate Los Angeles Bucket List
Los Leones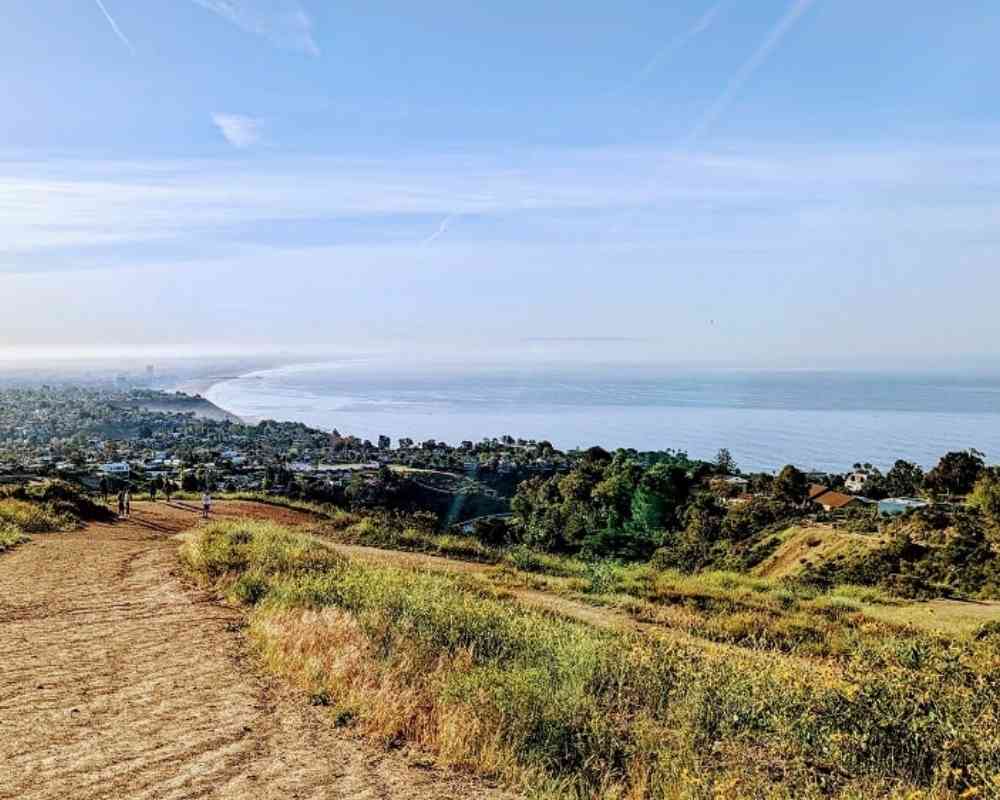 If you can only pencil in one hike during your LA adventure, make sure you check out Los Leones, near Santa Monica.
This hike is pretty challenging, but a must on your Los Angeles bucket list if you love the outdoors — expect to do some climbing as you gain just over 500 ft. in elevation. The trail winds through a lush canyon, and you steadily climb until you reach the Parker Mesa Overlook, where you are greeted with gorgeous views of the Pacific Ocean and Santa Monica. If you're visiting on a clear day, you might even be able to see Catalina Island. Unlike some sights in LA, this one isn't overloaded with tourists, making it the perfect place to capture some beautiful Instagram-worthy shots!
A couple of essential points, the hike can be as short as 2.5 miles one-way to over 4 miles one way, depending on where you start. For a shorter hike, head to the Paseo Miramar Trailhead. The trailhead is tucked back into a neighborhood. You can park on the street; just make sure you watch out for no parking signs (you will get towed). For a longer hike, head to the Los Leones Canyon Trailhead just off Los Liones Drive. There are parking areas on the right side of the road, and parking is free!
After the hike, head into Santa Monica and check out some of LA's best vegan restaurants!
Recommended by Rebecca from Veggies Abroad
South Bay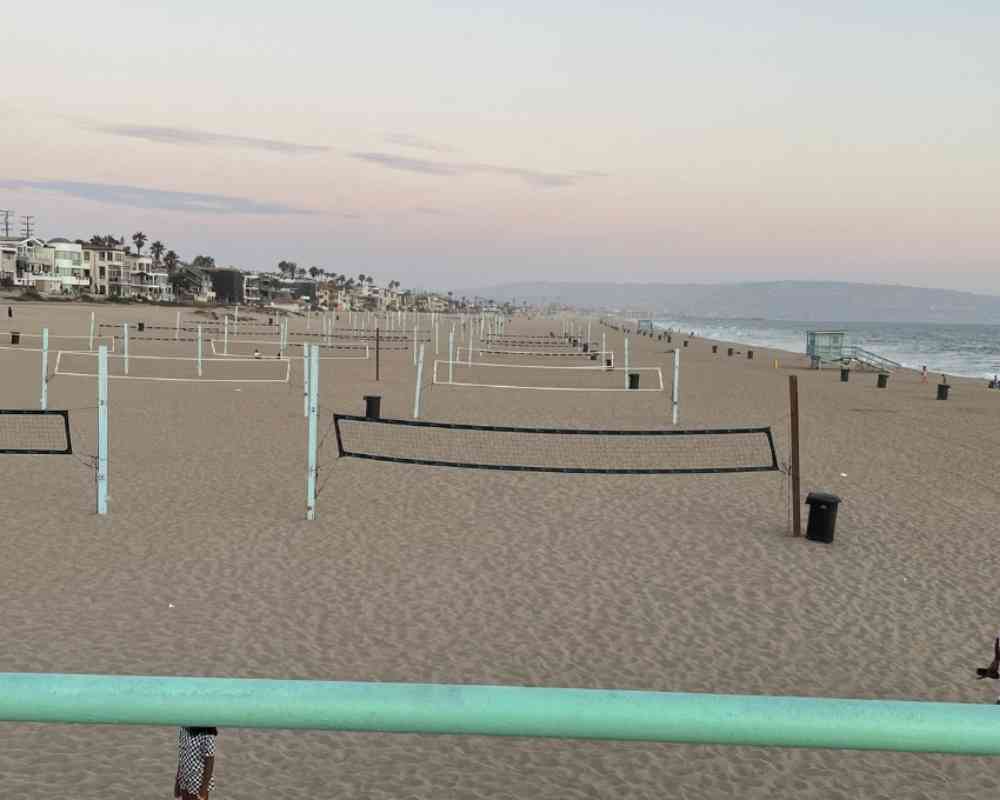 Located just in the southern part of Los Angeles county, the South Bay region is often overshadowed by its more famous neighbors. However, this area offers a lot, from stunning beaches to world-class dining. It's truly a hidden gem for visitors and locals alike.
For a relaxed beach day to escape the city crowds, head to any of the popular South Bay beach cities: Manhattan Beach, Hermosa Beach, or Redondo Beach. Any one of these beaches will have beautiful, soft sand, the opportunity to play beach volleyball, surf, or ride bikes and roller-skates down the local beach path known as the "Strand."
All three of these beaches have an entertaining pier filled with shopping, restaurants, bars, and activities. Hermosa Beach is best for nightlife and to try and catch one of the popular events (such as the annual 4th of July or International Surf Festival celebrations). In Manhattan Beach, you will find some of the best fine dining options, including the delicious Strand House that overlooks the ocean.
If shopping is on your Los Angeles bucket list, you'll find a wide range of stores, visit Del Amo Mall, one of America's top 10 biggest malls. Or, if you're into hiking, meander along any one of the Palos Verdes Peninsula trails for stunning ocean views and beautiful nature. Whether you're looking for a relaxed vacation spot or a bustling city center, there are many incredible things to do in South Bay LA.
Recommended by Janelle from Make The Trip Matter
Knott's Berry Farms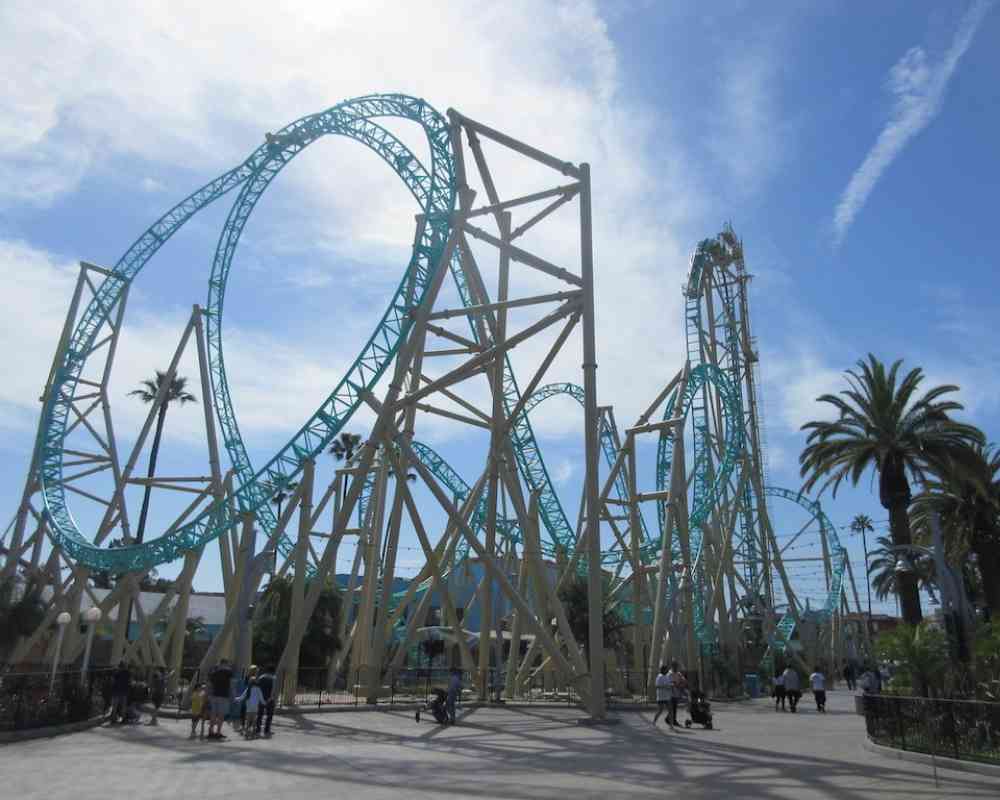 Knott's Berry Farms is one of the oldest amusement parks in the United States. The amusement park is 15 years older than Disneyland, and Walt Disney visited Knott's Berry Farms when gathering inspiration for Disneyland.
Knott's Berry Farms has a nice mixture of new, thrilling rides and older rides that were there near the start of the park. It is one of the few amusement parks that still has a wooden rollercoaster.
The park is located in Anaheim and is a 10-15 minute drive from Disneyland, so you can easily visit it on your Disney vacation. Park tickets are significantly less expensive than Disneyland tickets, so visiting Knott's Berry Farms won't break the bank.
Knott's Berry Farms often has seasonal events, and you can try specialty food designed specifically for the event. There aren't many restaurants inside the park, so trying the festival food is a great option.
For dinner, you can't go wrong trying Mrs. Knott's Chicken Dinner Restaurant. It is a quintessential Knott's Berry Farms experience and is a dining experience like no other.
There are lots of theme parks in Los Angeles to choose from, and Knott's Berry Farms often gets overlooked. That's a mistake.
It is one of the least expensive, least busy parks in the area, and it is home to some of the most thrilling rides.
Recommended by Erica Riley from Travels with Erica
Watch a movie at the historic TCL Chinese Theatre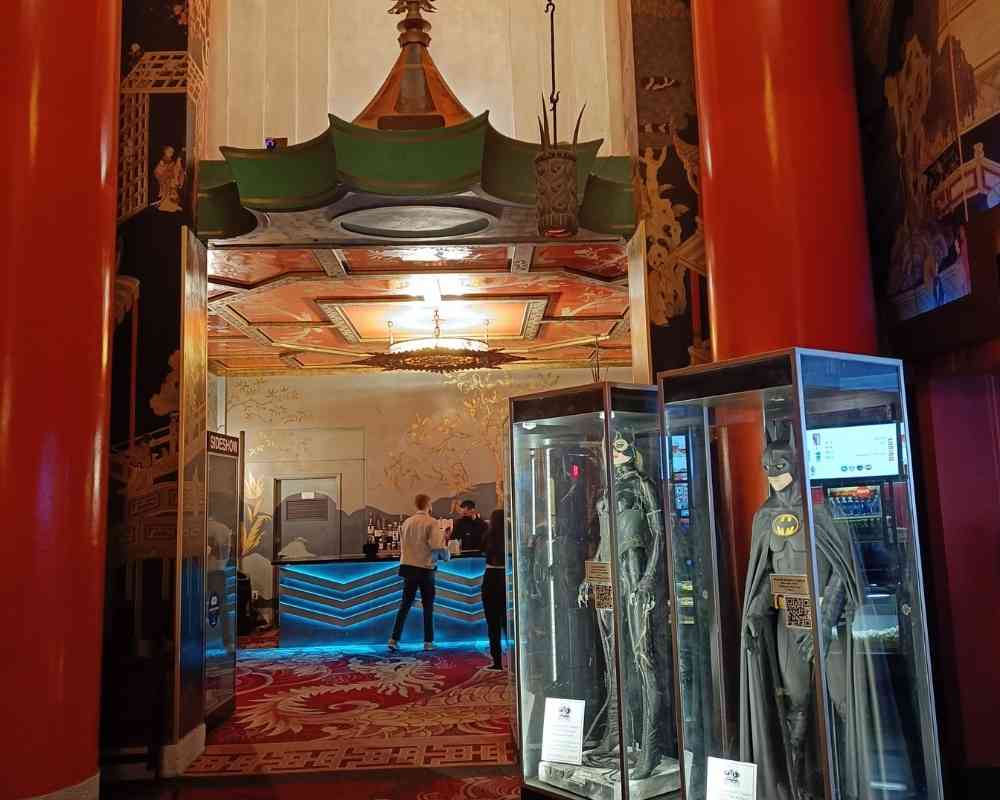 The TCL Chinese Theatre, also known as Grauman's Chinese Theatre, is a movie theatre on the historic Hollywood Walk of Fame at 6925 Hollywood Boulevard and a must on your Los Angeles bucket list if you're a cinema buff. Operating since 1927, the Theatre has been a coveted spot for Hollywood premieres and first-run shows. Watching a film in LA was my dream, just because this is the mecca where movies got made, and there was no better place to do it in than in TCL.
While here, you'll get to marvel at the giant red Chinese pagoda-like exteriors, bask in the resplendent historic interiors, and admire the Forecourt of the Stars, with its nearly 200 celebrity handprints, footprints, and autographs immortalized in concrete. The TCL Chinese Theatre boasts the single largest IMAX auditorium in the world and the third-largest commercial movie screen in North America. If you cannot catch a movie here, the theatre also offers a 30 min tour, 7 days a week.
Recommended by Smita Bhattachary
You may also like:
The Grove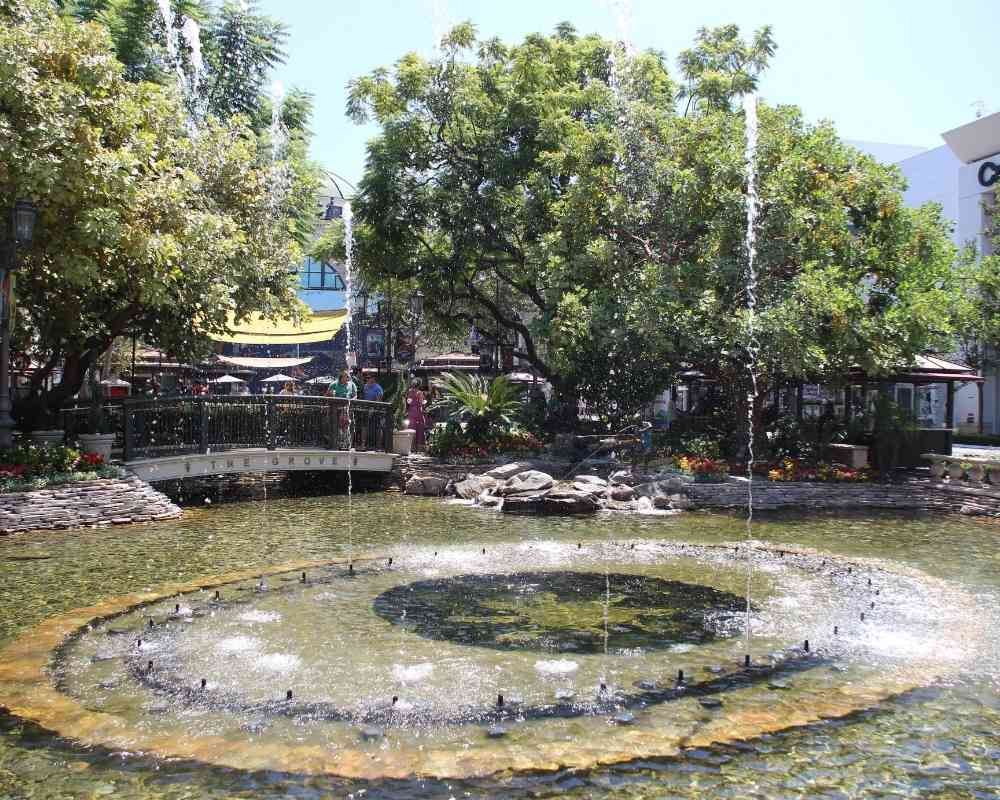 The Grove is a Los Angeles hidden gem and a place you should definitely add to a West Coast road trip's stop in the City of Angels. The Grove is essentially an outdoor shopping center located near the Los Angele County Museum of Art and Melrose Avenue. But it's also much more than that.
When entering the area, you are surrounded by what seems to be a mini-world inside LA contrasting with the tall buildings and large roads that LA is known for. With a couple of ponds, water fountains, trees and small bridges, The Grove is similar to a small village and has got to be one of the most fun outdoor shopping centres in the country.
Though the natural thing to do at The Grove is shopping at one of the numerous outlets, one of the funnest things to do is actually riding the cable car up and down the street. At the end of the street, you can hop off the cable car and head to the Farmers Market where you'll find a mix of food and souvenir vendors. Choose among dozens of different cuisines and enjoy your meal in one of the dedicated spaces. During your time here, don't forget to watch the fountain-choreographed show!
Recommended by Mary from Be Bright Like Mary
Griffith Observatory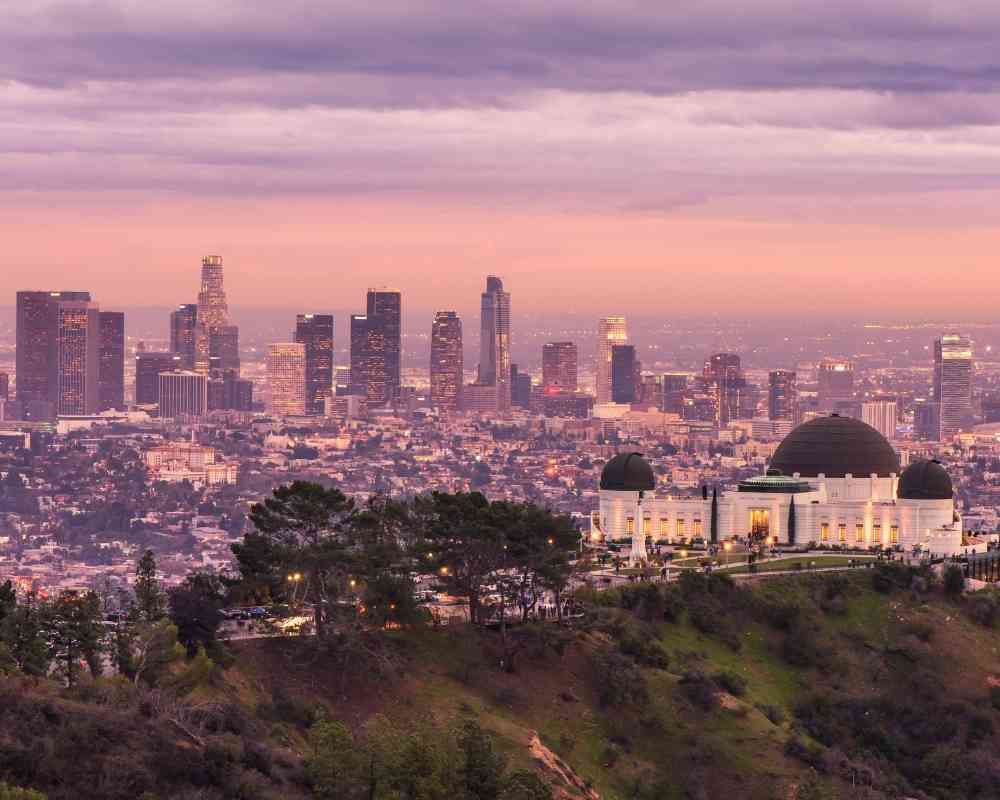 One stop you won't want to miss on your Los Angeles bucket list is the Griffith Observatory. The popular tourist attraction rests on a hill in Griffith Park, more than 1000 feet above sea level. As a result, you're immediately rewarded with sweeping views of the Los Angeles cityscape, the iconic Hollywood sign, as well as the Pacific Ocean.
Visitors can enter the observatory free of charge, which is great if you're working on a budget. Upon entering, there are a variety of scientific exhibits to walk through, such as the Edge of Space exhibit. This exhibit focuses on objects that originated from space and found their way to Earth. For example, you'll be able to observe up-close pieces of comets and asteroids that have fallen to Earth.
Visitors can also learn about the night sky in the Samuel Oschin observatory. The Griffith Observatory is also known to regularly host casual public lectures and shows. This is the perfect activity for expanding your knowledge in the ever-changing field of astronomy or simply retreating from the heat on a hot afternoon!
Ultimately, the Griffith Observatory is worth visiting if you want to catch panoramic views of the city, take pictures with the Hollywood sign, or learn more about the fascinating field of astronomy.
Recommended by Kristin Lee from Global Travel Escapades
Don't forget to get travel insurance for your trip! As always, I recommend Safety Wing for great prices and coverage abroad. It starts at only $45 USD per month and will have you covered with everything you may need during your trip! Check them out here.
Disneyland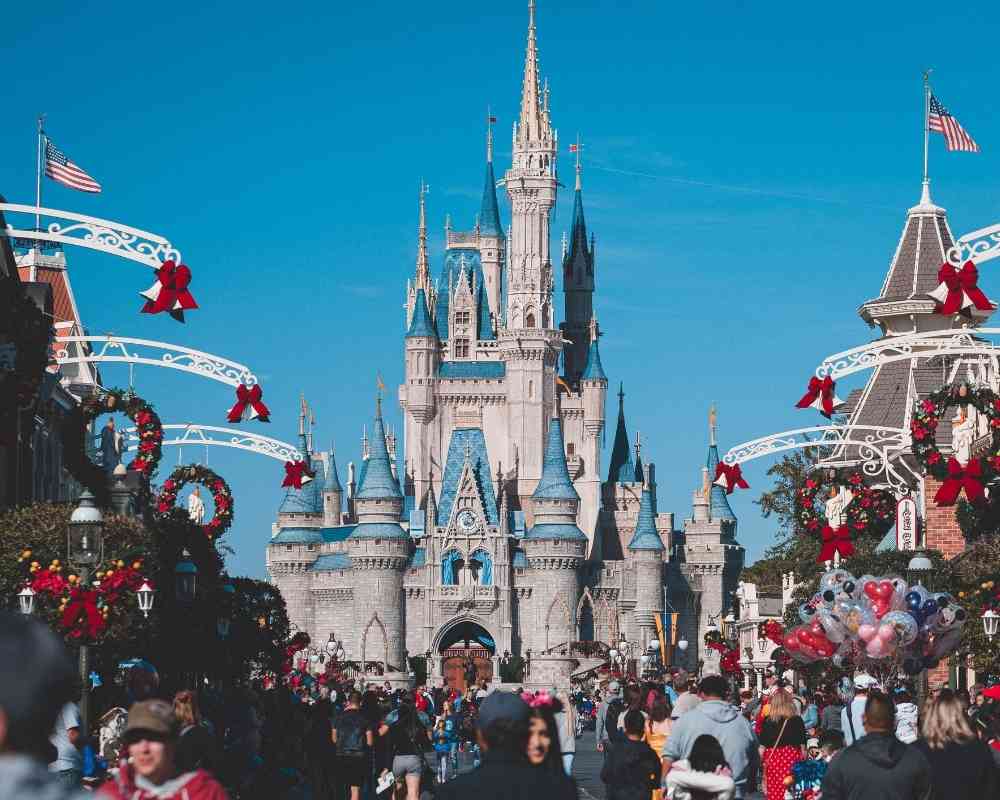 Disneyland Top of your Los Angeles bucket list should be Disneyland, a California icon located in the suburb of Anaheim. Disneyland is great whatever age and type of traveler you are. It is great visiting Disneyland with toddlers but also equally fantastic as a solo adult traveler.
Disneyland California is actually two parks – the original Disneyland park and the California Adventure park. You can either visit one park or get a park hopper ticket which gives you access to both sites.
Even if you have been to other Disney parks around the world Disneyland being the original is worth a visiting and there are lots of the original attractions still there including the Mad Hatter's Tea Party, the King Arthur Carousel and of course the world-famous Jungle Cruise where many Hollywood comedic a listers have had their start.
But if you enjoy more thrill-seeking rides there is more than enough to keep you occupied with rides such as the Incredicoaster and Space Mountain to name but a couple. And of course, there is the latest attractions in the new Star Wars World called Galaxy's Edge. But for those that don't like rides there is more to Disneyland than just rides. There are shows, parades, character meet and greets and the amazing water and light show called World of Color.
Recommended by Leona from Wadermust Family
La Brea Tar Pits
La Brea Tar Pits is a must on any Los Angeles bucket list for those with an interest in natural history. Located in the heart of Los Angeles the La Brea tar pits as the name implies are tar pits and are the last thing you would expect to find in the middle of a bustling city.
The interesting thing about the tar pits is the fact that over the thousands of years they have been there animals have fallen to their death in them. And from this some amazing fossils have been retrieved.
At the La Brea Tar Pits you can visit the tar pits themselves but also the museum dedicated to them. The museum gives an amazing overview of the site, and you can see some exhibitions of the animals and fossils found including a Sabretooth Tiger. But for me the most interesting thing about the museum was actually learning about the excavation process of the fossils.
While the tar pits and park are free to visit there is an admission charge to enter the museum. While the tar pits are interesting if your budget can stretch to it we recommend going inside the museum as it will really bring the site to life.
Recommended by Leona from Wear When What Why
Watts Towers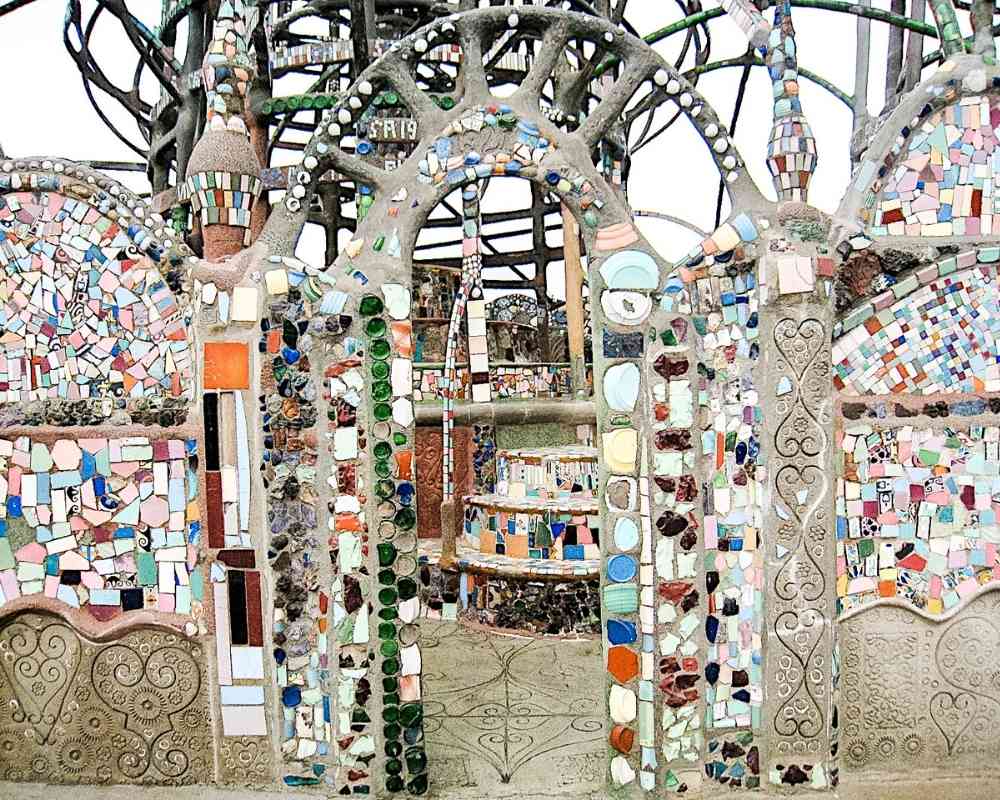 If you're looking for something a little different to do in your Los Angeles bucket list, check out Watts Towers. Part art installation and part former residence and art center, this quirky structure was the creation of Sabato (Simon) Rodia.
Simon was an Italian immigrant and construction worker who build the towers in the Watts neighborhood of Los Angeles over a 33-year period.
Watts Towers is a collection of 17 towers and architectural structurals featuring mosaics and sculptures. The tallest tower is nearly 100-feet high, impressive considering it was all built by hand by the artist.
It's made of steel rebar with wire mesh and concrete and embedded with glass, tile, and porcelain. These came from found objects like mirrors, bottles, seashells, and more.
Originally called "Nuestro Pueblo," or "our town" in Spanish, this place has an interesting history. It was originally Rodia's residence until the bungalow he lived in burned down. Simon then gave it to a neighbor and moved away.
The City of LA condemned it to be destroyed. However, in 1959, it was purchased and the new owners chose to preserve it as Watts Towers was well-known at this point.
The community banded together to save the towers. The structures were tested and found to be safe so the city allowed them to remain.
Now, the Towers are operated in partnership with the City of LA and the State of California. The Watts Towers Arts Center operates it and there are events held there. It's now a National Historic Landmark and a piece of LA history protected for generations to come.
Recommended by Sam from My Flying Leap
Take a Ghost Tour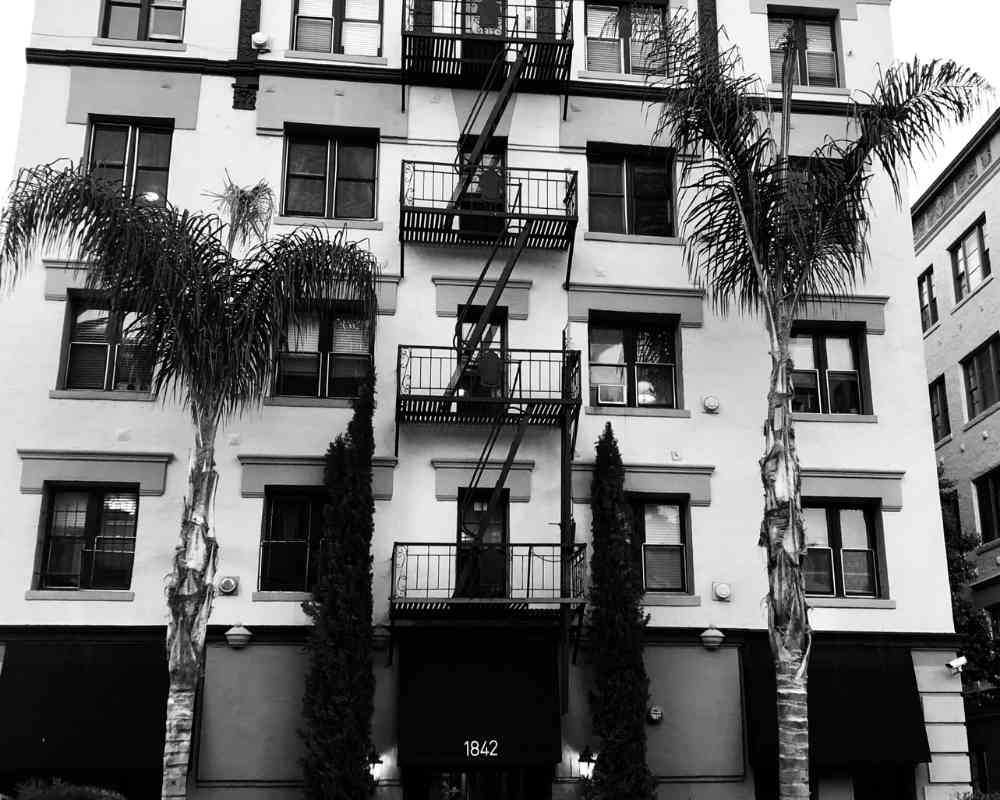 Although the west coast city of Los Angeles is fairly new in regard to US history, it is still filled with loads of dark and creepy tales. From stories of serial killers to haunted buildings and sightings of dearly departed celebrities, a ghost tour in Los Angeles is the perfect spooky night activity.
There are plenty of tours, both walking and riding, available in the city that all offer similar sites of true crime and haunted locations. We were able to find a Groupon walking ghost tour that took us around the streets of Hollywood to sites like the Roosevelt Hotel, The Lido, and the apartment building of the Black Dahlia.
The unsolved mystery of the Black Dahlia is the most fascinating to us and although the events of her death didn't occur at this apartment building, it still gave us chills as we listened to her story in front of the home she never returned to. We wanted to know more, so we even drove past the former house (John Sowden House) of her accused killer, Dr. George Hodel.
If you have a car and prefer doing things on your own, some other haunted sites you can add to your list include the Hollywood Sign, Griffith Park, Pantages Theatre, Culver Studios, the Queen Mary, the American Horror Story House, The Entity House, the Cecil Hotel, the Los Feliz Murder House, the Cobb Estate, El Coyote Mexican Food, Greystone Mansion, and Spahn Ranch (Manson Family).
Recommended by Fernweh Foreigner
Santa Monica Pier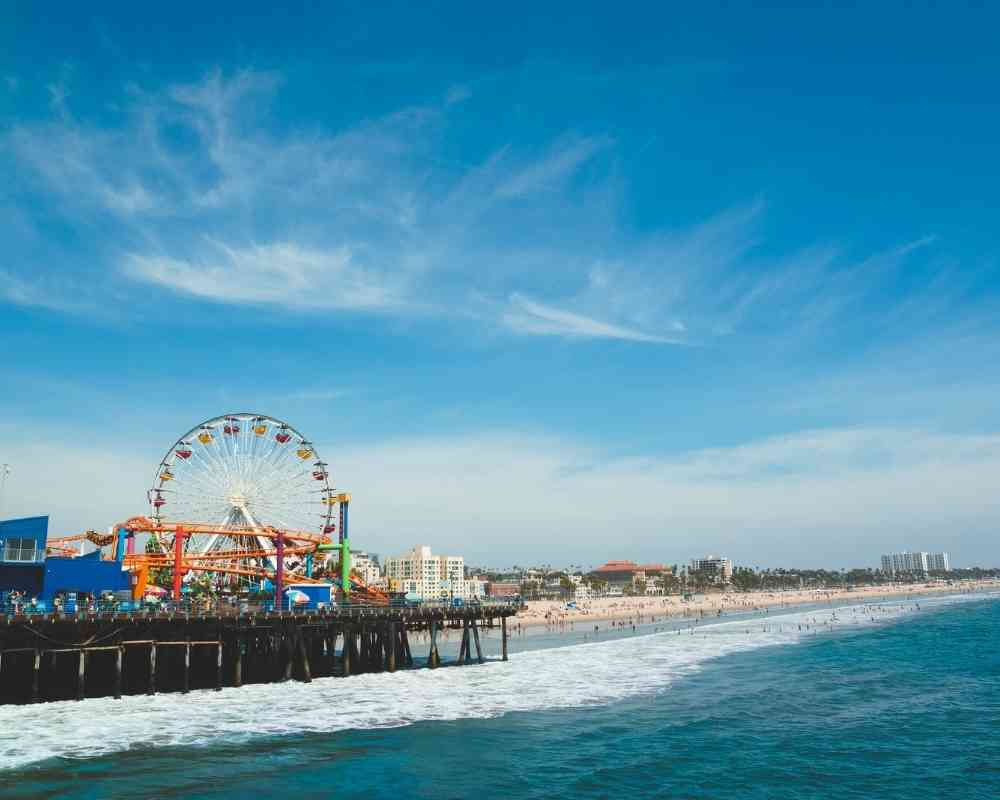 Built in 1909 and registered as a National Historic Landmark, the Santa Monica Pier is a slice of nostalgia that is still enjoyed today by tourists and locals of all ages. It is famous for many reasons, including being the ending point for the historic Route 66, also known as the Main Street of America, the Mother Road and the Will Rogers Highway. You can't miss the popular Route 66 "end of the trail" sign on the pier where many visitors stop to take photos. The nearby gift shops, including a bait and tackle store at the pier's edge known as the "last stop shop," showcase Route 66 souvenirs to commemorate its final stop.
The Santa Monica Pier is easily accessed by all forms of transportation and is sure to be a stop on any of the best types of tours highlighting L.A.'s tourist attractions. Upon arrival you will recognize the iconic Ferris wheel landmark and also find a merry-go-round, street performers, restaurants, snack stands, customized souvenirs, an aquarium, bike rental shops and more.
Visit the adjacent Santa Monica State Beach, watch the fishermen along the pier or simply enjoy some time on this old-fashioned destination on the water's edge. Fun for families, couples taking a romantic stroll or anyone who would love a view of the Pacific Ocean.
Recommended by Jenny Javitch from Global Game Plan
Wine Tasting in Malibu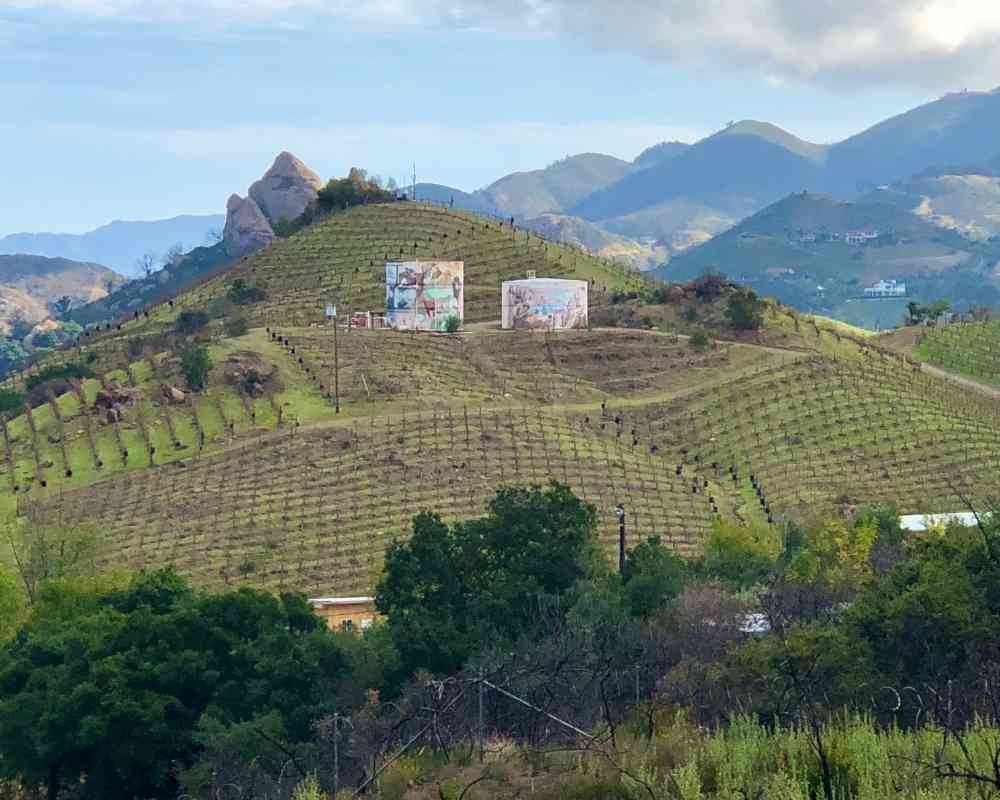 Did you know you can go wine tasting in Malibu? Tucked away in the windy mountain canyons connecting the Pacific Ocean to the 101 freeway, lies a handful of wineries, vineyards, and tasting rooms that many Angelinos don't even know exist.
This is one of California's smaller wine regions, but that's part of what you'll love about it. The best place to start is Cornell Winery and Tasting room located on Mulholland Highway. They offer tastings, flights, and bottles to sip onsite, take home, or to bring to the Old Place Restaurant next door.
With a huge selection of Malibu wines, a friendly staff, and live music on the patio, you wouldn't be the first person to decide to stay here for the entire day. Next, stop at Cielo Winery on the corner of Mulholland Highway and Kanan Rd. You'll want to make a reservation ahead to ensure you don't get turned away at the gate.
The vineyard views from the tasting area at the top are worth the extra effort. And besides they have some of the best reds in Malibu. They call the tasting room "The Barn" but it's more like a Tuscan stone cabin, very cute and inviting. For more views and more wine, continue driving Kanan Dume Rd all the way to the Pacific Coast Highway. On PCH you'll find Rosenthal Winery's tasting room right across from the beach. Although they have a large outdoor patio, it's a good idea to make a reservation here too.
Recommended by Denise from Chef Denise
Hollywood Bowl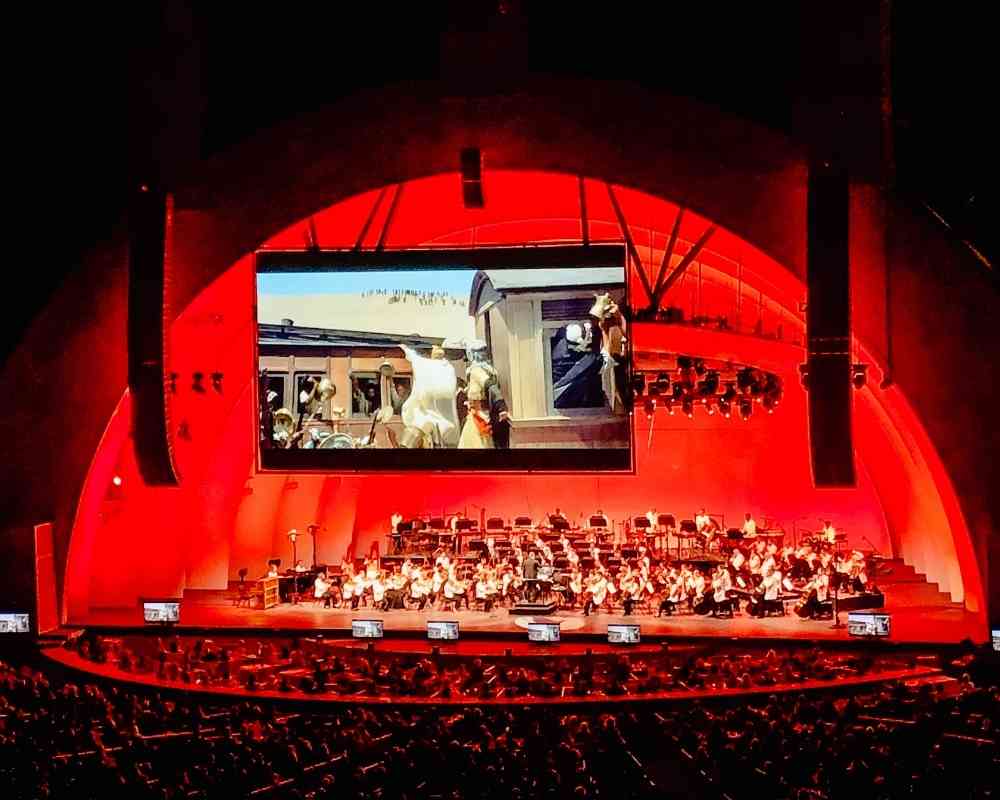 Seeing a performance at the iconic Hollywood Bowl is an item that needs to be on your Los Angeles bucket list. This open air venue, built in the 1920's, holds concerts under the night sky for LA locals and tourists alike. Enjoying live music with the stars and moon shining bright above an iconic LA experience.
Attending a concert at the Hollywood Bowl becomes more than a concert; it's an entire evening excursion. There are great restaurants and hotels in the area to enjoy before the show. The Hollywood Bowl itself offers food and drinks for sale as well. LA locals bring picnic baskets and their own wine, which can be enjoyed inside the venue at picnic areas or even in the seats themselves.
An insider tip is to research the parking situation ahead of time. It is recommended to park in one of the outside lots and take a Hollywood Bowl shuttle to and from the venue. Be sure to allow for extra time for parking and security, as it can take a while to gather up and filter in all the concert attendees. Rideshare is offered at the Hollywood Bowl as well, although the shuttles tend to be more efficient. However you get to the Hollywood Bowl, it is bound to be an LA night to remember.
Recommended by Olivia from the Girl With Blue Sails
Echo Mountain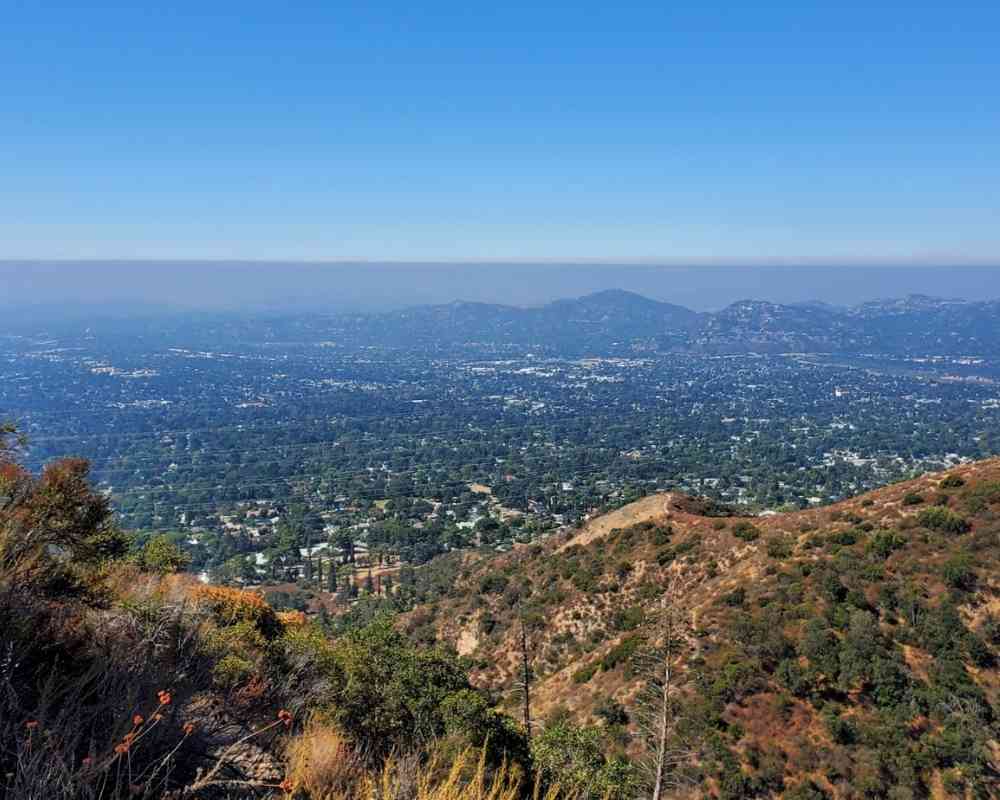 While there is an abundance of incredible things to do in L.A., a Los Angeles bucket list will be incomplete without some hikes! And one of the best hiking trails near Los Angeles is the Sam Merrill Trail up Echo Mountain.
Located in the San Gabriel Mountains in Altadena, California, Echo Mountain offers spectacular views of the nearby city of Altadena, the distant city of Los Angeles, and the sparkling Pacific Ocean. It is also filled with a fascinating history, holding the ruins of an old resort and railway.
Considered a moderately challenging hike, the Sam Merrill trail up Echo Mountain is still safe for beginner hikers. Covering a distance of 5.4 miles (8.7 km) and an elevation gain of 1417 ft (432 m), this hike takes 3 hours to complete (and this includes all the exploring at the summit!).
And while the hike itself offers stunning views, the best part of climbing Echo Mountain is exploring its history. Holding the ruins of Echo Mountain House and the Mount Lowe Railway, this luxurious resort was first established in the late 19th century but succumbed soon after to fires, floods, and rainstorms.
Today, you can wander around the foundations of this old hotel. However, remember to pack lots of water! It is also best to attempt the hike early in the morning or at sunset, as it gets incredibly hot during the day.
Recommended by Mia from Walk a While with Me
The Last Bookstore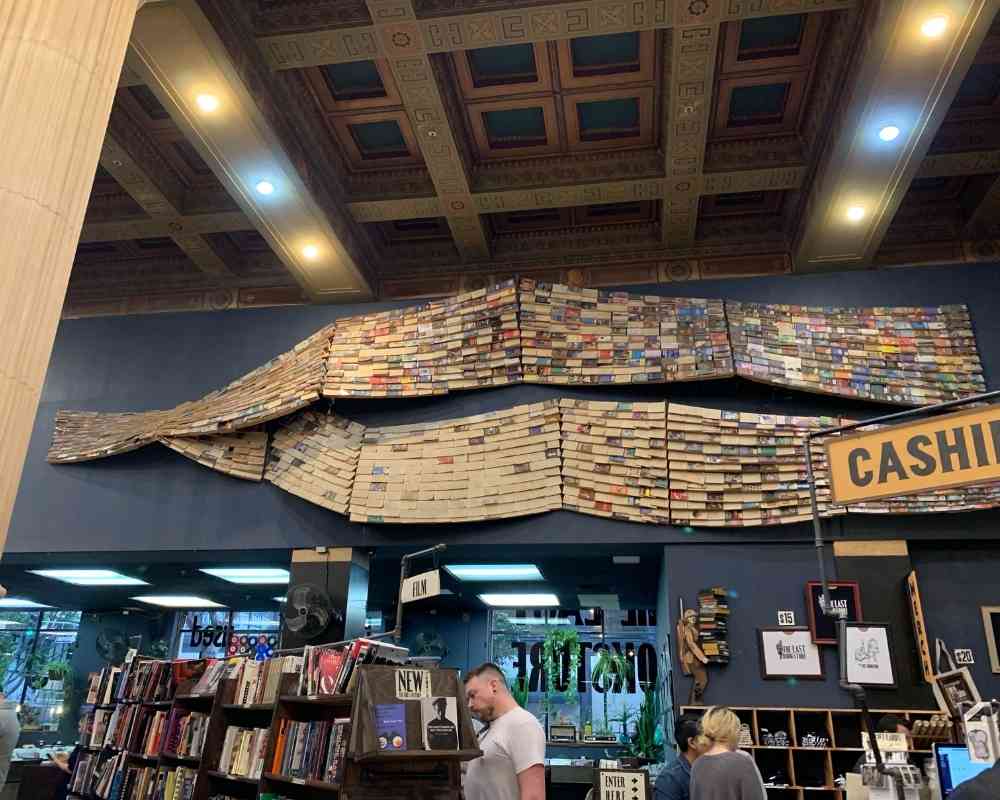 The Last Bookstore is a one-of-a-kind bookstore you will ever see in your life. It has an extensive collection of fiction, non-fiction, comics, and various books. It's not just the collection of books, but you will see multiple arts made with books, and that is why the last bookstore stands out among all other bookstores. This is California's most significant new & used book store located in LA downtown on Spring Street. You can buy or sell your books to this store, even sitting at a dedicated space in the store and reading whichever book you like.
The last bookstore was founded by Josh Spencer in 2005. It originated in Los Angeles downtown loft. Initially, they were selling books n records online only, but in 2009 they opened up a small book store on 4th street. As the business expanded, it moved to a bigger space in the spring arts tower in 2011. Right now, this bookstore consists of 22000 square feet with two-level and is one of the most instagrammable spots in Los Angeles downtown.
The book window and a book tunnel are the most famous book sculptures of the store. You will also find a book maze and other variety of sculptures in the last bookstore. The last bookstore is one of the must things to do in Los Angeles; don't forget to add it to your LA bucket list.
Recommended by Urvi from Urvi's Travel Journal
The Huntington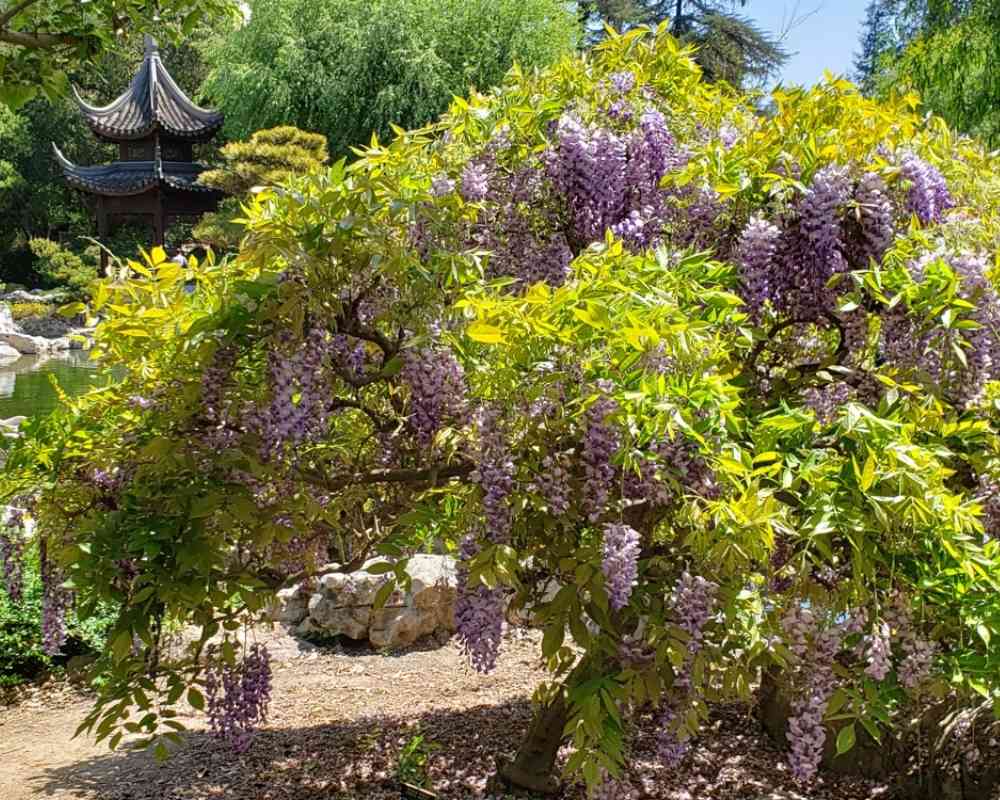 The Huntington in San Marino is a must on any LA area itinerary. As one of the premier museum-garden complexes in California, the Huntington draws thousands of visitors each year.
Wander through the many themed gardens in the complex, from the beautiful rose garden to the large desert garden, the serene Japanese garden, the Chinese garden with its architectural elements and more.
With its vast collection of trees and plants, the Huntington gardens are truly a garden lover's dream, with something in bloom pretty much all through the year. Especially stunning are the cacti and succulents in bloom in late spring, the camellias in winter, and the wisteria in the spring.
The Huntington Art Museum houses many paintings, sculptures, and art objects, and the Library is home to many rare manuscripts and old books.
Allow the greater part of one day to fully appreciate all that the Huntington has to offer, especially as admission is not inexpensive. There are several eateries within the complex to have lunch. If afternoon tea is being served when you visit, do not miss it!
The Huntington is located in San Marino, near Pasadena. There is a large parking lot if you arrive by car.
Recommended Dhara from Roadtripping California
Ready for your trip to LA? If you have any questions or more ideas to add to this Los Angeles bucket list, please drop them in the comment section below so I can update this post!