Thanks to my little side business, I've been lucky enough to get the chance to visit Marrakech more times than I can count.
Lol, seriously, though. Like, I've actually lost track of how many times I've been there, which is a pretty awesome/crazy/freakin' lucky thing to be able to say. Why have I never written about Marrakech, before, though? Honestly, I guess it just slipped my mind! When my boyfriend's family started planning a trip there last year, his mom asked me if I had any guide on Marrakech up on my blog and I was like, um… no?
Today, I decided to finally get my ass to write a guide on the best things to do in Marrakech. In here, you'll find the best attractions to see in Marrakech as well as some useful travel tips for first-timers in Morocco! 🙂
The Best Things To Do In Marrakech:
Get lost in the souks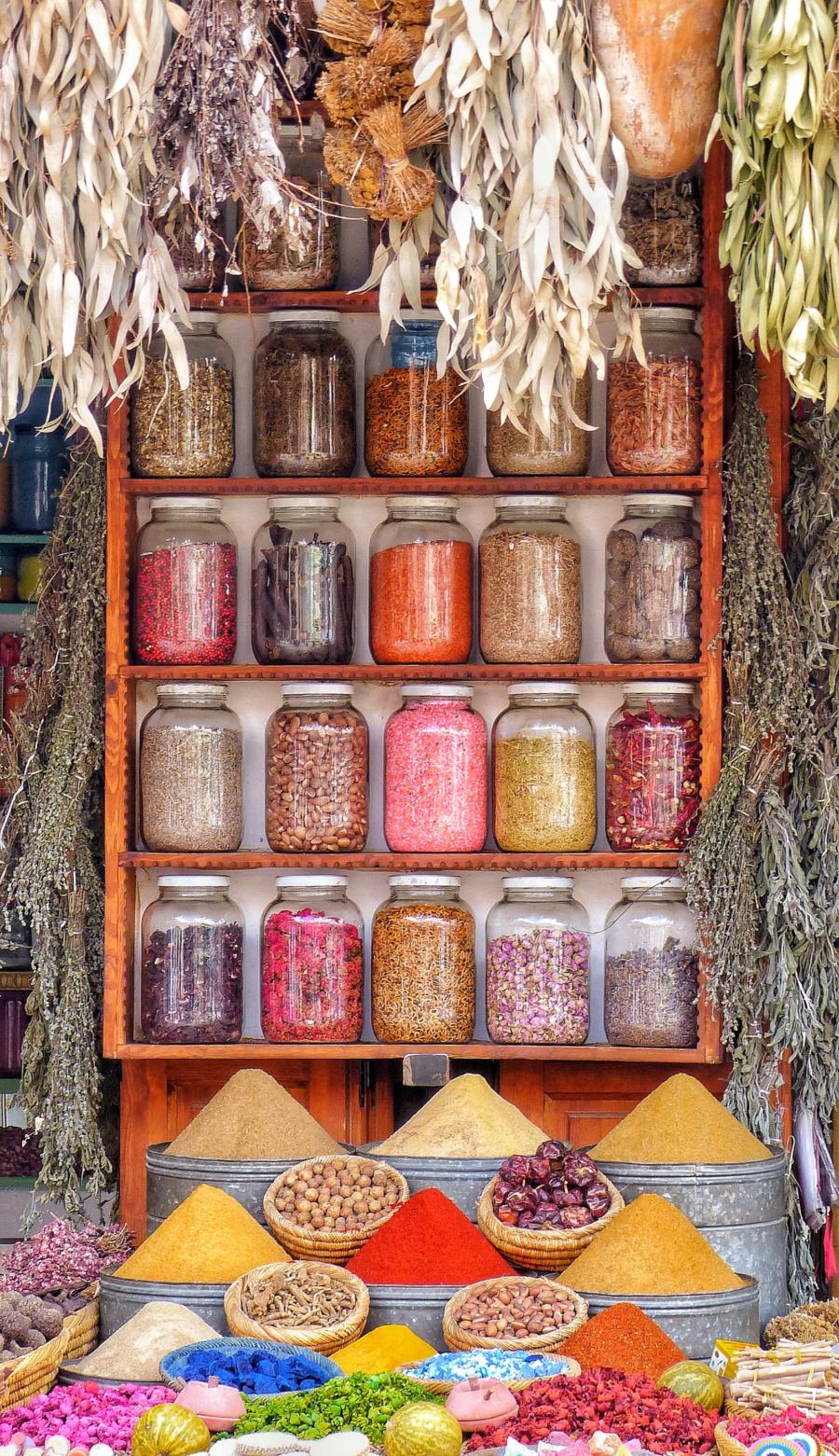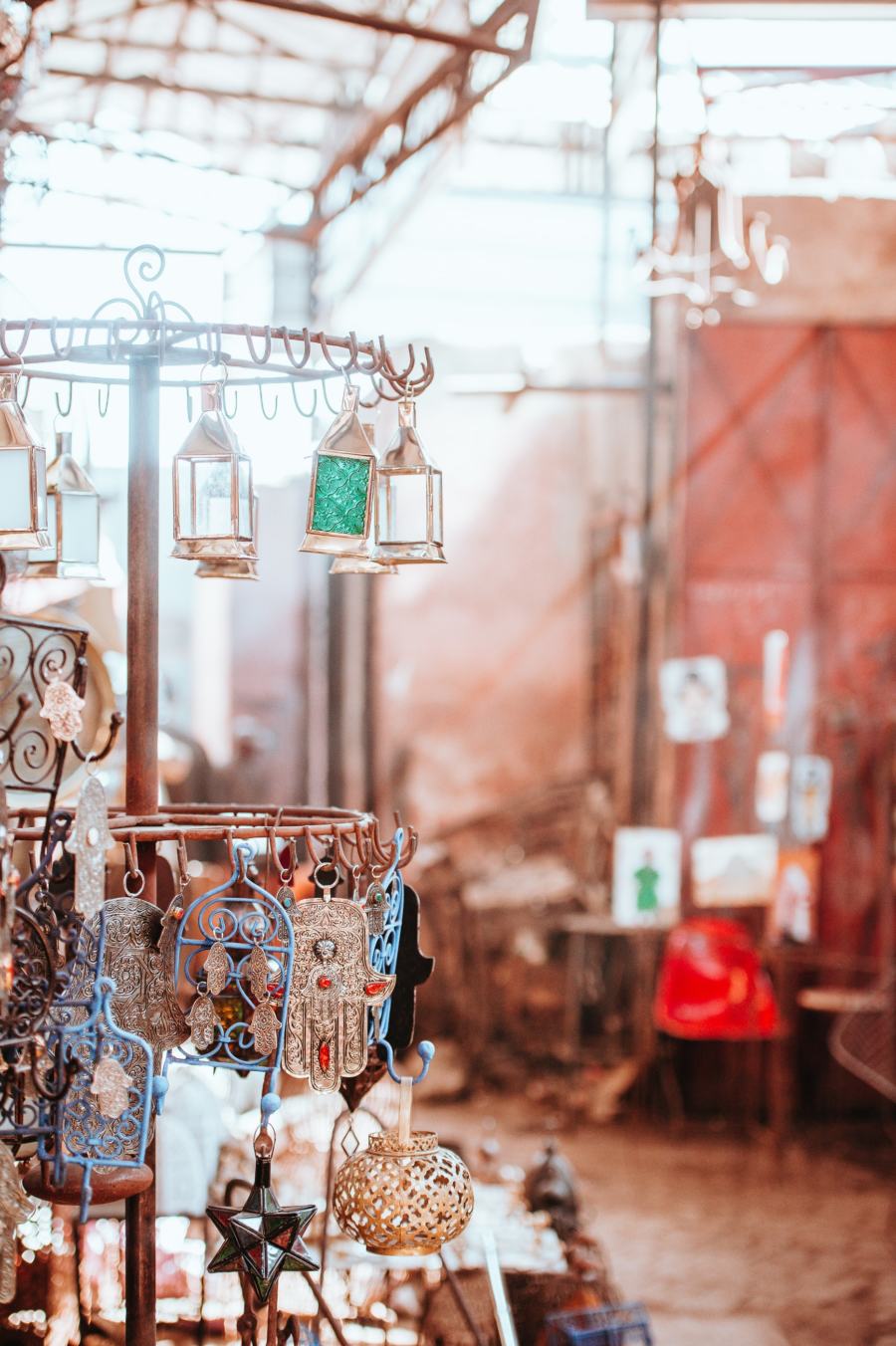 A souk is the way Arab markets are called, and Marrakech isn't short of them. The fact that Marrakech was built on such a strategic location along trading routes meant that, back in the day, traders would frequent the city in order to sell every-day essential items.
As the city's population grew, smaller souks were created, many of which grew and eventually merged with other souks. Today, the entire medina in Marrakech looks like one huge market, but in fact, it's a ton of them which have blended in. Hence, the best thing to do in Marrakech is simply to get lost in the souks – you'll hardly know when you enter and leave on and the easiest way to find them all is by chance.
Tips for strolling the medina in Marrakech
The medina itself is like a maze and losing your way is somewhat inevitable. My advice? Learn how to get back to your hotel or riad from Djemma el-Fna (the main square). There are lots of signs all over the medina that will guide your back there. Beware of local men who will approach you to help you get back to your hotel – they have good intentions but know that you'll be charged a fee for it.
Touts are rampant here and walking through the souks can get a bit overwhelming after a while. A polite "no" is enough most of the times, but some vendors can get quite aggressive. Put on your poker face, ignore them and keep walking. If you do decide to stop to look through a shop, make sure to haggle – usually, the first price they'll tell you will likely be more than half of what they expect you to pay.
Jardin Majorelle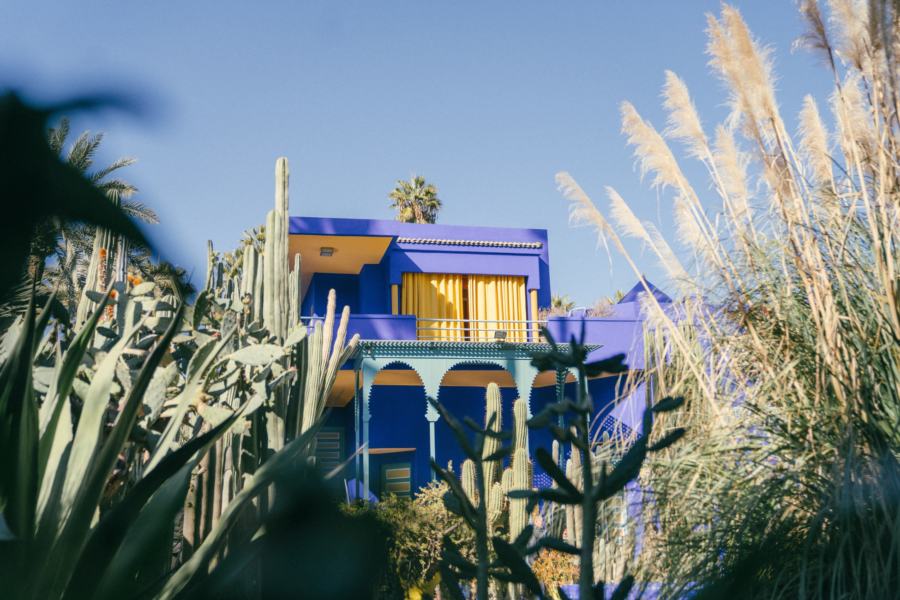 Jardin Majorelle is another must on any Marrakech itinerary. This picturesque garden was designed by painter Jacques Majorelle and later purchased by Yves Saint Laurent. The garden is characterized by its blue walls and exotic succulents. While here, make sure to also check out the adjacent Berber Museum and the newly-opened Yves Saint Laurent Museum.
Tip: Get here are early as possible, as queues to purchase the entrance ticket can get really long.
Le Jardin Secret
Le Jardin Secret is sort of like the small sibling of Jardin Majorelle. Set in the heard of the medina, this secluded garden feels like an oasis of peace amid the bustle and hustle of the souks.
Do a traditional hammam
For my 23rd birthday, my boyfriend gifted me a traditional Moroccan hammam, a treatment in which you basically get cleaned and exfoliated inside a steam room. Hammams can be public, but you can also book a private treatment if wearing a paper thong and getting your skin scrubbed off in front of other people isn't exactly your jam. That's what we did and it was an interesting experience, to stay the least. One of the things that surprised me the most is how clean my skin felt right afterward – they'll get rid of every single dead cell on there!
Eat everything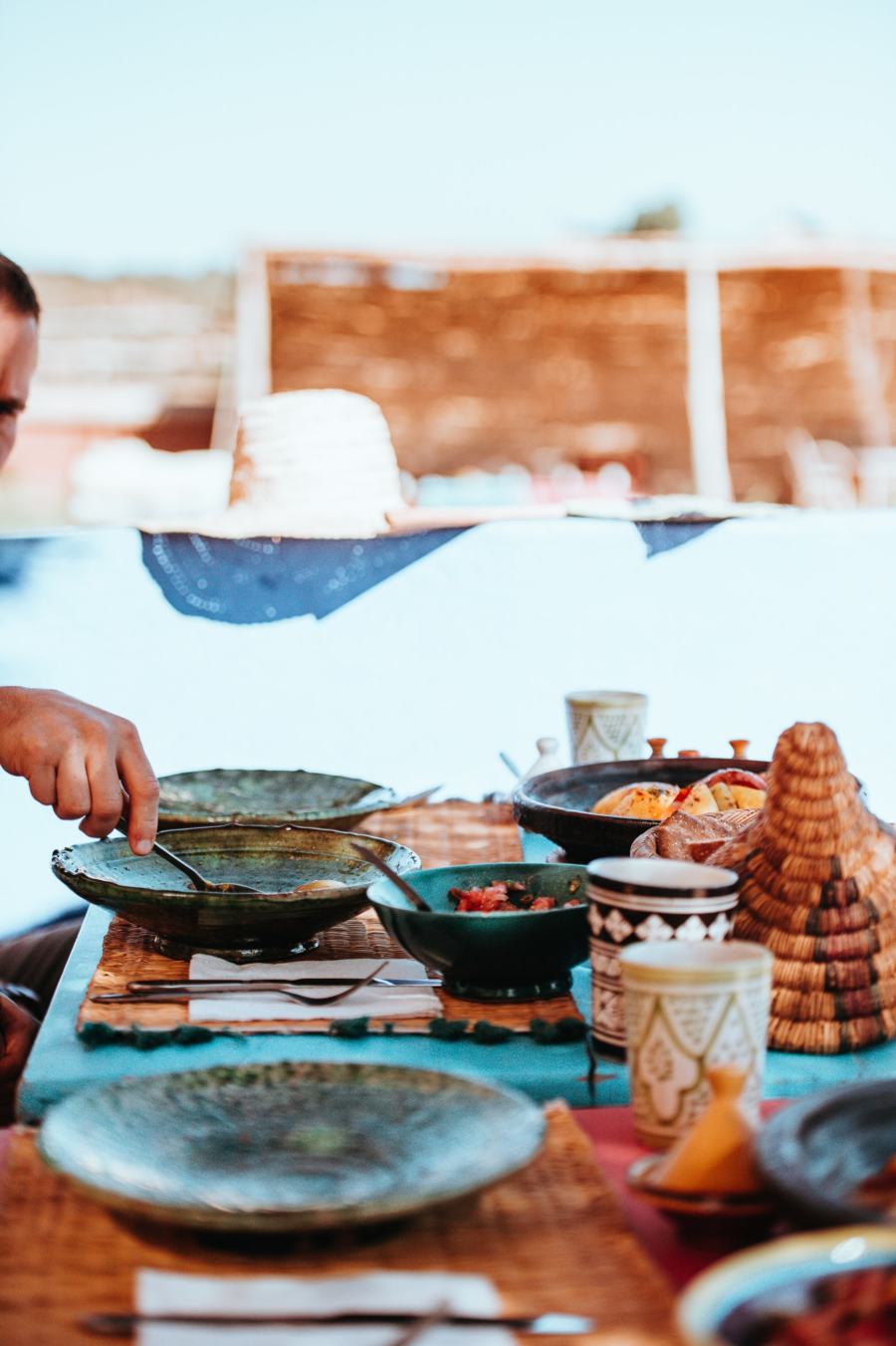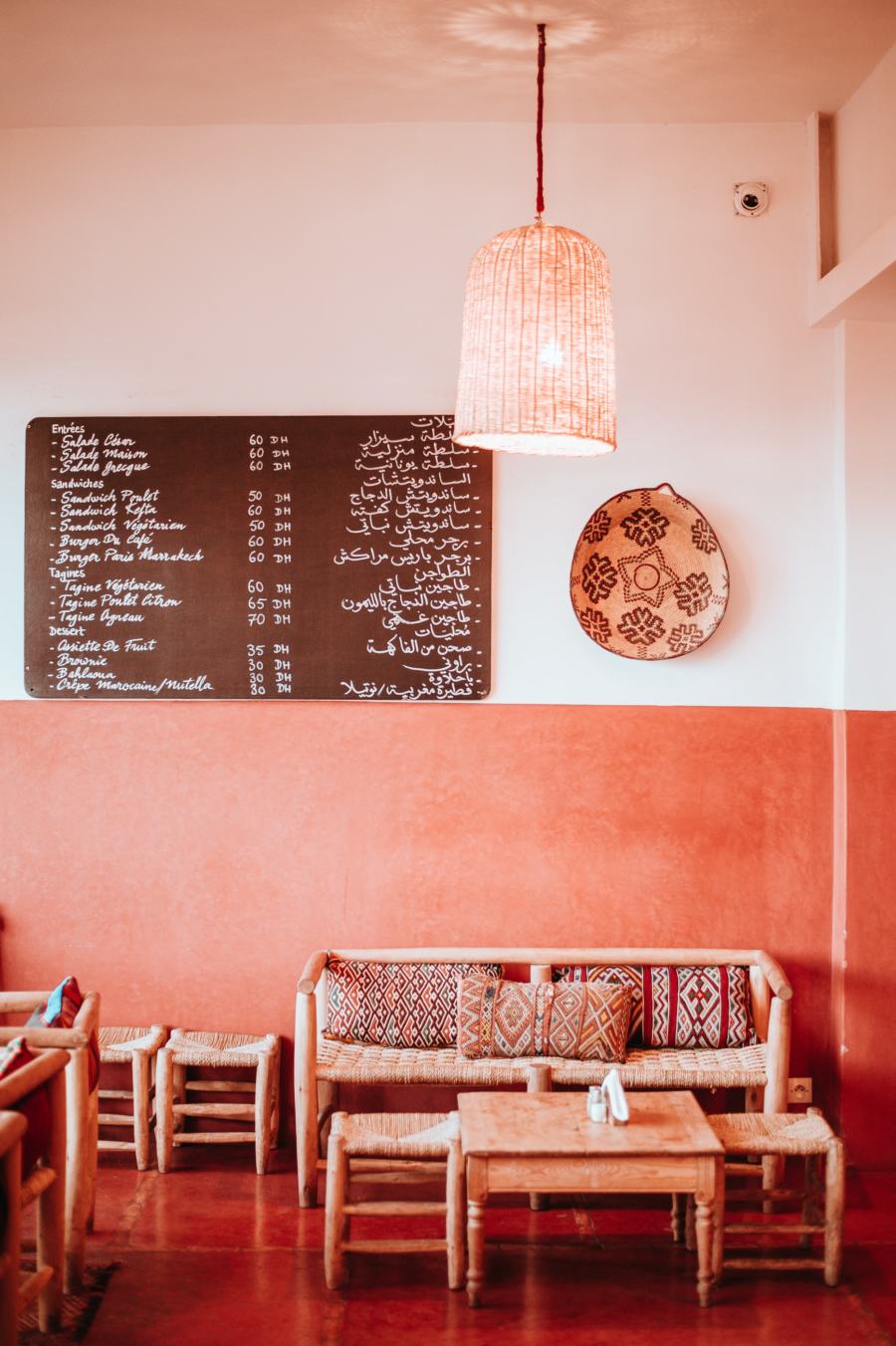 It's no secret that Morocco is a foodies paradise. If you're into food, then Marrakech will surely please. Aside from the restaurants that sprawl up all over the main square (tip here: only eat wherever you see Moroccan families sitting), the entire medina is not short of amazing places to eat. I also love the cute coffee shops around the souk carpet.
Not only is eating in Marrakech a treat, but it's also a way to find a peaceful respite from the souks, which can get quite overwhelming after some time. Many restaurants and cafés have terraces, so it's another fun way to get a different perspective of the medina.
Some of the most popular hot spots to eat in Marrakech are:
Nomade
Limoni
Al Fassia
Chez Chegrouni
Another place I love is Ksar Essaoussan (3 rue Essaoussan), a restaurant that is quite hidden but worth your time if you want to try authentic Moroccan cuisine.
Koutoubia Mosque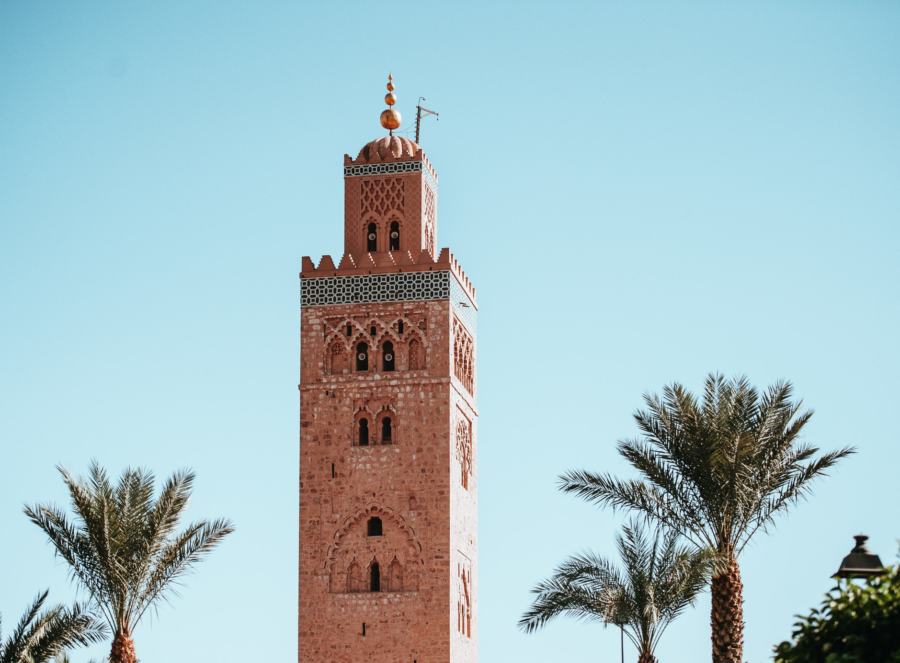 One of the most quintessential landmarks in Marrakech is the Koutoubia Mosque. It towers high over the city and its set just a few steps away from the medina's main square. Unfortunately, only Muslims can visit, but admiring it from its surrounding gardens does the trick as well!
Ben Youssef Madrasa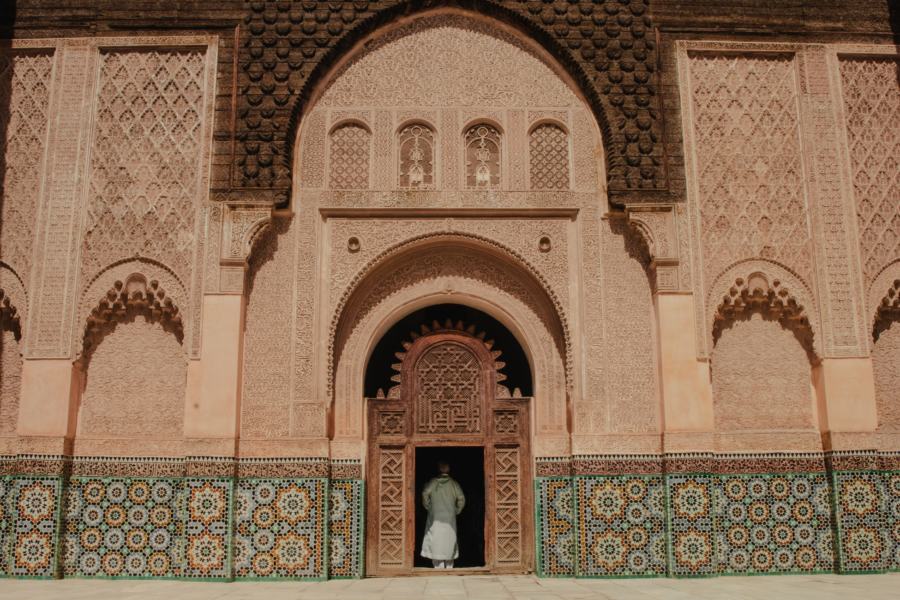 Ben Youssef Madrasa was originally built as a university – it was actually one of the top places to go to school in northern Africa! Today, however, it's one of the most stunning attractions to visit in Marrakech.
Saadian Tombs
Checking out the Saadian Tombs is another must in Marracheck. The tombs date back to the Saadian dynasty and the mausoleum contains around sixty members of the Saadi Dynasty. The place was later abandoned for centuries and it wasn't until the early 1900's that they were rediscovered by aerial photography.
The room with the twelve columns is the most famous, partly due to its beauty and also because it contains the remains of the sultan's son. Aside from its historical significance, the Saadian tombs are a must if you love exquisite architecture.
Jemaa el-Fnaa
A stroll through Jemaa el-Fnaa is one of the most popular things to do in Marrakech. Best known as the main square of the medina, this spot is the heart and soul of Marrakech – the medina pretty much branches around it.
In here, you'll find shops, merchants, coffee shops, juice stands, ATMs, and showmen. While a stroll during the day is interesting enough, the square doesn't really come to life until after dusk, when street restaurants pop up everywhere, musicians play music, and some even dance to the beat of drums.
Please, please don't take pictures with the snakes or monkeys. They've made a tourist attraction out of these poor animals but the conditions in which they live are terrible. Whenever you pay someone to snap a quick picture with them, you're contributing to the cruelty. I'm not a vegan or anything, but the way these animals are treated is heart-breaking. You'll usually see their cages right next to the animals – they're tiny, dirty, and don't seem to do anything against the heat.
Visit Bahia Palace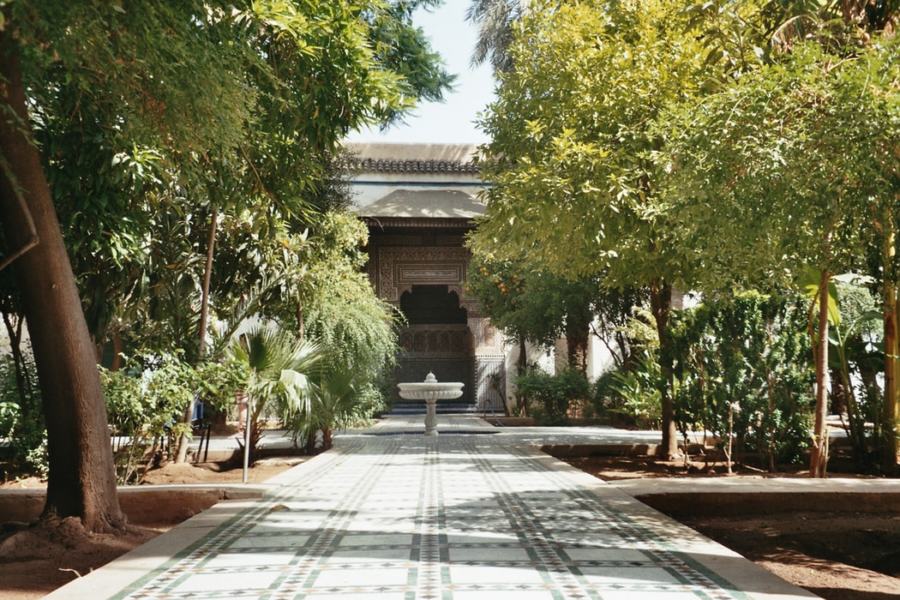 Another favorite among the many things to do in Marrakech is taking the time to visit Bahia Palace, a set of gardens surrounding a gorgeous 19th-century palace that, the story has it, was originally built to be the greatest palace of its time.
Visit early as the palace does get quite busy after midday or so. The earlier you get there, the more chances you have to get the place all for yourself!
Maison de la Photographie
I'm not a huge museum person, but this museum, I loved! It's made up of an extensive collection of old photographs and portraits that celebrate the life, traditions, and cultures of Morocco. If you're into all things vintage like me, you'll love this place!
Take a day trip to Essaouira
If you've read my blog before, you might already know that Essaouria is one of my favorite destinations in Morocco. If you have enough time, take a day trip (or an overnight trip) to Essaouira, a coastal town set three hours from Marrakech.
Shopping in Essaouira is a lot less stressful than in Marrakech and the whole city is much more laid back. Aside from the beach, the medina in Essaouira is just as beautiful as Marrakech and there is a ton to see here, too!
I wrote an entire guide on the best things to do in Essaouira for you to get a better idea of what a day trip here is all about!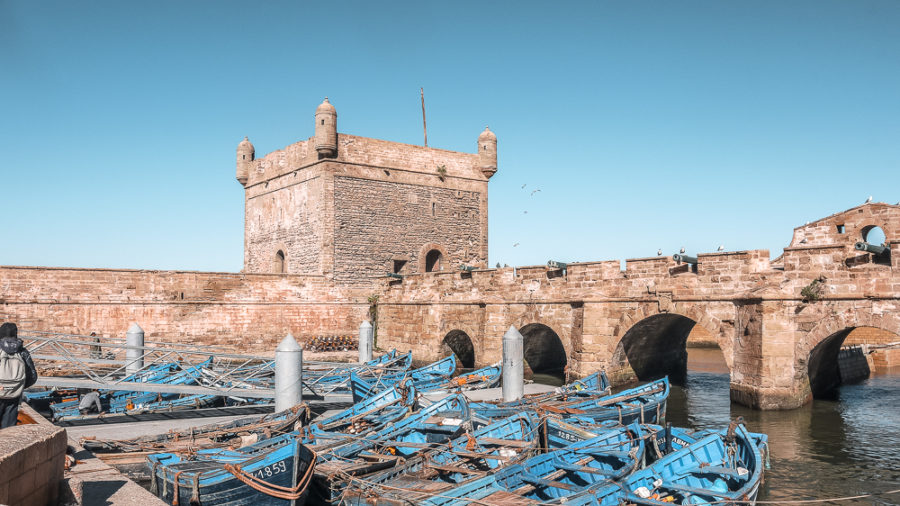 Go to the desert
Marrakech is one of the easiest getaway spots to head into the deserts down south. You can get there independently, but if you're short on time, the best way to go is to book a guided desert tour to explore more of Morocco. They'll take care of the details, transportation, and activities, which makes the whole process a breeze!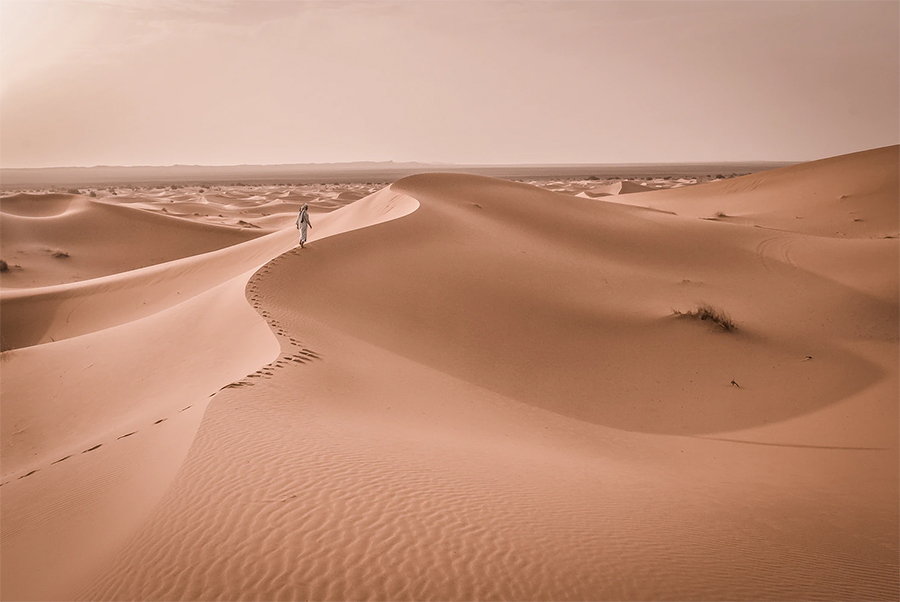 Tips for visiting Marrakech
Walk around the medina at least three times. Once in the early morning (any time before 8 am), once in the afternoon, and once at night. One of the things that always baffles me about Marrakech is how different the atmosphere of the medina is depending on the time of the day. Moroccans aren't early risers and if you walk around during the morning, you'll see everything closed and rarely run into everyone – it feels so peaceful! At night, the atmosphere is bustling, especially around the main square – there's music everywhere, shops are still open, and it's not uncommon to get stuck in human traffic in the medina when a caravan of camels randomly pops up. Here's a comparison of Jemaa el-Fna in the morning vs after dusk: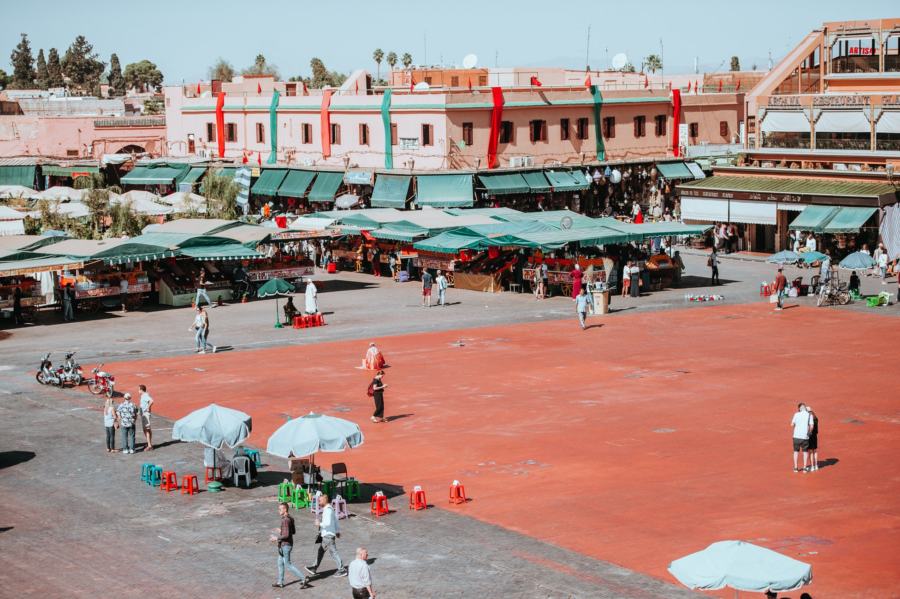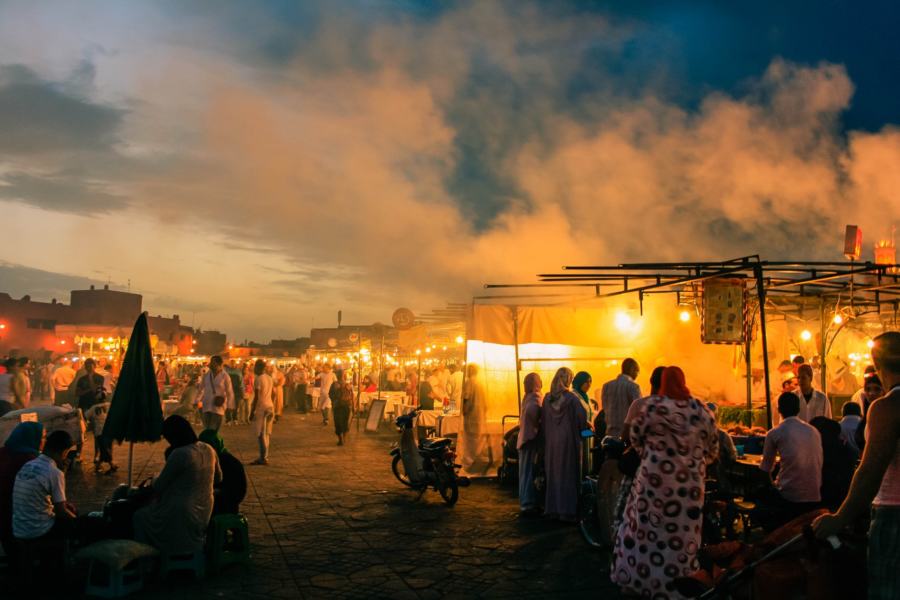 Haggling is a must when shopping in the souks of Marrakech. Rumor has it that you can usually get down to 1/10th of the price they'll originally ask. To me, though, that seems a bit too low, so my usual aim is to get down to the half.
Don't forget about travel insurance for Marrakech. As always, I recommend World Nomads for all your travel insurance needs. It'll cover you for any delays, medical needs, tech loss, and more. You can easily get it online in just a few minutes and making claims is a breeze, as you can also get this done online.
What to pack for Marrakech
Packing for Marrakech depends on the time of the year. Summers can get scorching hot, but winters here are quite chilly, especially during the mornings and evenings. If you're visiting from November to March, I recommend packing a hoodie or light jacket.
Although Marrakech's locals are quite used to tourism and seeing European visitors wearing short dresses is somewhat accepted, I do still recommend keeping in mind that Morocco is a majorly Muslim country and it never hurts to try to respect the local customs (even if I don't necessarily agree that women should have to dress modestly anywhere). No burka is necessary, nor is it covering yourself from head to toe, but to try to stick to long, flowy pants or maxi skirts if you're visiting during the hotter months and covering your shoulders. Do pack a sarong that you can use to cover your head if you plan on visiting mosques and religious sites.
As for shoes – pack sturdy sandals or closed shoes. Marrakech's streets can be quite dirty, and there are always scooters and carts driving around. I once had my feet run over by a donkey cart while walking and damn, that hurts when you're wearing flip flops!
Another great thing to pack is a GRAYL water bottle, as tap water in Morocco isn't safe to drink. The GRAYL purifies tap water by eliminating chemicals, bacteria, and viruses in just a few seconds. It's a great way to save a bit of money and make your visit to Marrakech more environmentally-friendly. You can get yours on Amazon.
Those are my top tips for packing for Marrakech, but I did write an entire post on what to pack for Morocco here.
Disclaimer: This guide contains affiliate links. This means that, if you purchase something through them, I might earn a commission at no extra cost to you. This helps me keep the blog running, so thank you!