How to Spend 5 Days in Turkey: Itinerary
In an ideal world, you'd have lots more time than 5 days for your Turkey itinerary, but we're going to make the most out of this introductory trip!
Turkey is humongous, which means it's home to countless destinations.
I think you could easily spend an entire month here and only get to scrape the surface (but hey! This 5 day Turkey itinerary is great to get you started and it WILL probably have you coming back for more in the future).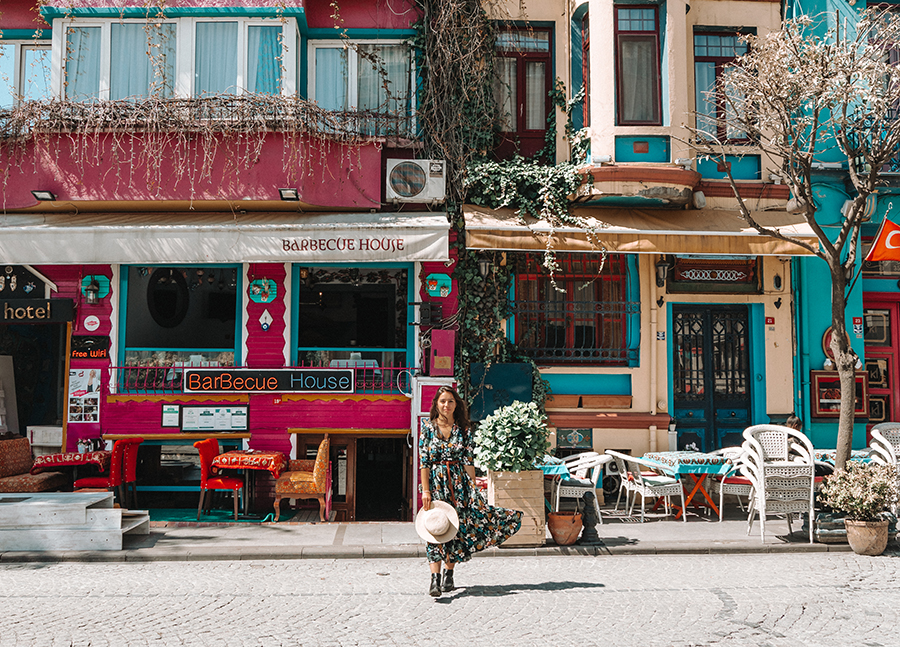 What you'll find in this guide to spending 5 days in Turkey:
Are 5 days in Turkey enough?
An itinerary for 5 days in Turkey (Istanbul + Cappadocia)
Getting from Istanbul to Cappadocia
Tips for a seamless 5 day Turkey itinerary
Are 5 days in Turkey enough?
Honestly? No.
Don't be discouraged, though. I've had the chance to visit Turkey several times already, and only one out of those times did I ACTUALLY plan a trip there.
Turkey is set in what I would call the center of the Earth, so it's very easy to plan to spend a few days in Turkey on your future travels. You could fly to Turkey from your country and then book a separate flight to your next destination, wherever that might be.
Does that make sense at all? My point is: 5 days in Turkey isn't a lot, but if you're an avid traveler, chances are you'll be able to return to explore further, so don't stress too much if you aren't able to fit everything in.
Instead, focus on making the most out of the destinations you'll get to visit this time around, even if you only have 5 days in Turkey.
5 day Turkey itinerary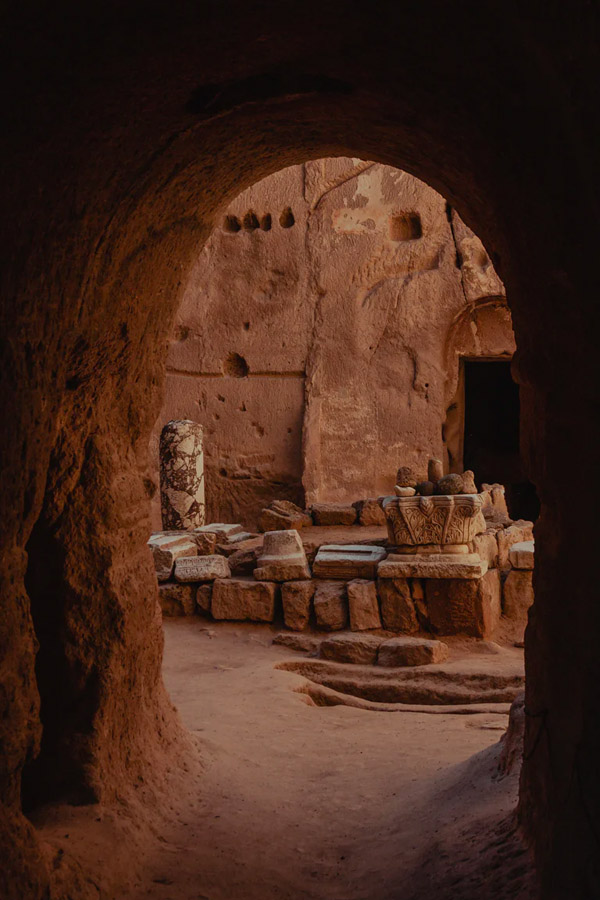 Days 1-3: Istanbul
Three days in Istanbul are the perfect way to get a proper introduction to what this gem of a city is all about.
Seriously, there are so many incredibly beautiful places in Istanbul that you'll be pretty much spending the next three days rushing around a bit trying to get to see everything. And it's definitely worth the effort.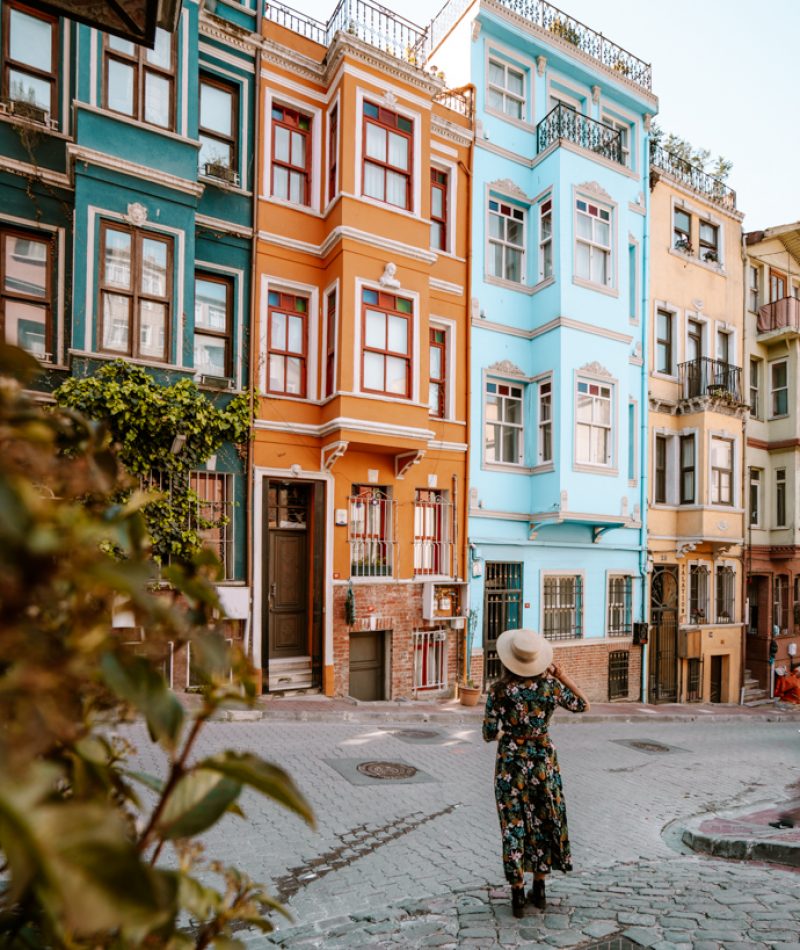 Day 1: Get a kickass introduction to Istanbul
Day one might be a short one depending on what time you arrive in Istanbul. Try to use this day to get a feeling of what the city is all about.
Depending on how much time you have, I recommend walking around Galata District or checking out the Grand Bazaar.
To end the day, hop on a Sunset Cruise over Bosphorus. Yes, it's a bit touristy but it's also the best way to see some of the best sights in Istanbul from pretty much the best angles.
Plus, you'll get to cover a ton of sights that you wouldn't otherwise get to see in just three days.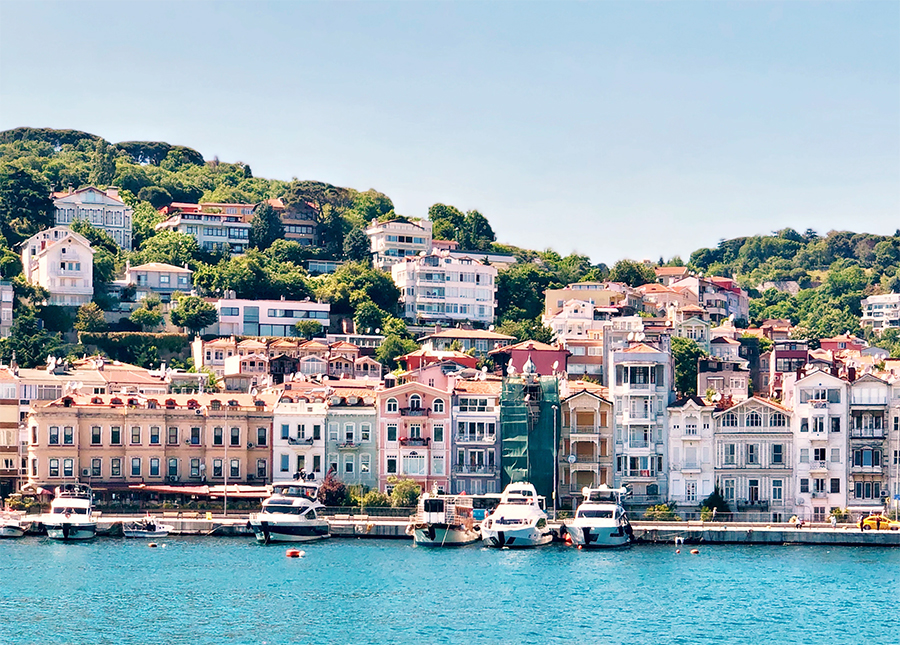 Day 2: Check out the main sights
There are so many main sights in Istanbul that I'd recommend using an entire day to seeing the main attractions, including Hagia Sophia, the Blue Mosque, Sultanahmet Square, and Basilica Cistern.
In the evening, take the ferry across the Bosphorus and head over to Kadikoy for the best nightlife in Istanbul.
Kadikoy is probably the best neighborhood in Istanbul when it comes to nightlife, quirky eateries, art galleries, and hipster-ish vibes (yes, it's my favorite neighborhood in Istanbul!).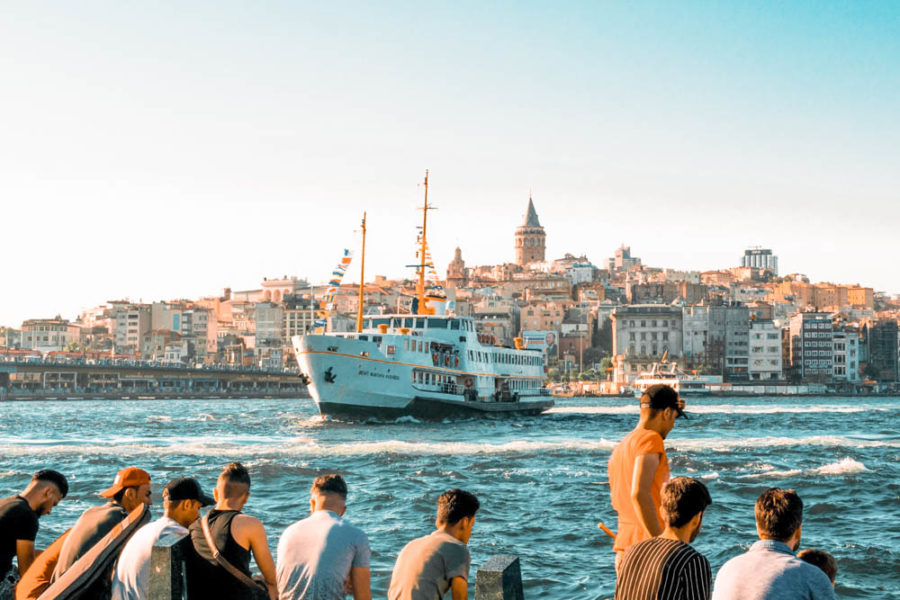 Day 3: Check out smaller gems
There's still plenty to do in Istanbul, but since we've already covered much of the main sights and attractions, you can definitely take things a bit slower today.
To start the day off, head over to Balat to see the famous colorful houses in Istanbul and grab breakfast at the many vibrant cafés in the neighborhood.
Next, I highly recommend trying a Turkish Hamam. Cemberlitas Hamami is one of the best hammams in Istanbul and it's set close to the Grand Bazaar, so you can check that out as well if you didn't get the chance to on your first day.
This hammam is pretty high-end, but it's worth the splurge, especially if you want to get recharged for the next leg of the trip!
Day 3 (evening): Make Your Way to Cappadocia
And onwards to explore a completely different side of Turkey: Cappadocia!
Cappadocia is located about an 8-hour drive away from Istanbul, and even though it's technically possible (and really fun) to rent a car and drive and do a road trip in Turkey, I do not recommend doing that this time around because, well… we're kinda short on time! Instead, you have two options:
Fly
Flying is the best way to get to Cappadocia and it's also pretty cheap to do it!
Turkish Airlines and Pegasus Airlines both offer several flights a day to either of Kayseri's two airports, which are the closest to Cappadocia.
Flights usually range from $20-$40 USD and take just under an hour and a half to get there. From Kayseri, it takes around an hour to get to Cappadocia.
Night Bus
If you're on a budget, you can also take a night bus from Istanbul to Cappadocia. Granted, you won't be saving that much money because flights are very cheap, but you will save a night's worth of accommodation, so there's that.
Buses from Istanbul to Cappadocia are usually around 90L (10-12 USD depending on the current exchange rate).
Take note that this is a long ride (10 hours or so), so if you are good at sleeping on buses, this might be a good bet.
Several companies run routes, and most of them offer comfortable seating, complimentary drinks and snacks, and charging points.
Pro tip: Take the bus from the Harem Bus Terminal instead of the main bus terminal. This will save you almost an hour of the journey.
Days 4-5: Cappadocia
There are so many things to do in Cappadocia, so get ready for a jam-packed two days!
As a tip, if you don't want to plan this trip and prefer to book a tour, this option is wonderful. They will pick you up at your hotel in Istanbul, fly you to Cappadocia and take care of all the details and itineraries during your trip before they fly you back to Istanbul.
I would recommend this to anyone who prefers not to stress about the details and planning. Check out the itinerary here.
Day 4: Hot air balloon + exploring Cappadocia's unique landscapes
Chances are your main goal in Cappadocia is to ride one of those dreamy hot air balloons, so you'll be starting bright and early today as all tours start at sunrise. If you haven't booked your hot air balloon flight yet, this is the company I used and recommend you to book with.
If you're not keen on riding one, you'll also want to be the first person on your hotel's terrace to get the best views of them flying away! Either way, today's sunrise will be one of the best ever!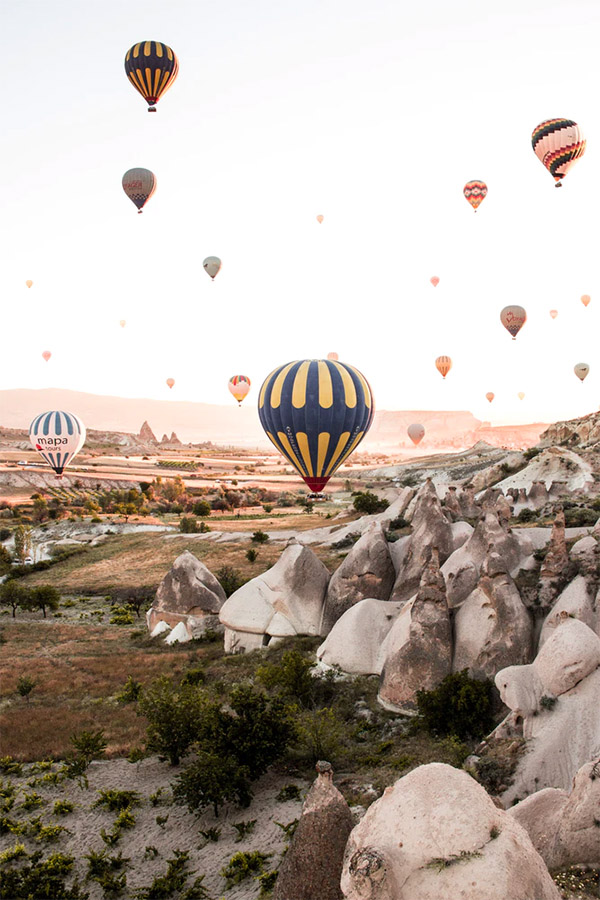 Next, you can continue your itinerary by checking out other of the best sights in Cappadocia (yes, there's so much more to do here other than riding a balloon!).
I highly recommend checking out Goreme Open Air Museum, a UNESCO World Heritage Site made up of monastery caves and dwellings that date back to the 10th century.
Don't forget to get travel insurance for your trip! As always, I recommend Safety Wing for great prices and coverage abroad. It starts at only $45 USD per month and will have you covered with everything you may need during your trip! Check them out here.
Next, head over to Devrent Valley to check out the rock formations and fairy chimneys.
If you still have time before sunset, I recommend heading over to Uchisar Castle, which is the highest point in Cappadocia and the best place to catch a view of the surrounding valleys.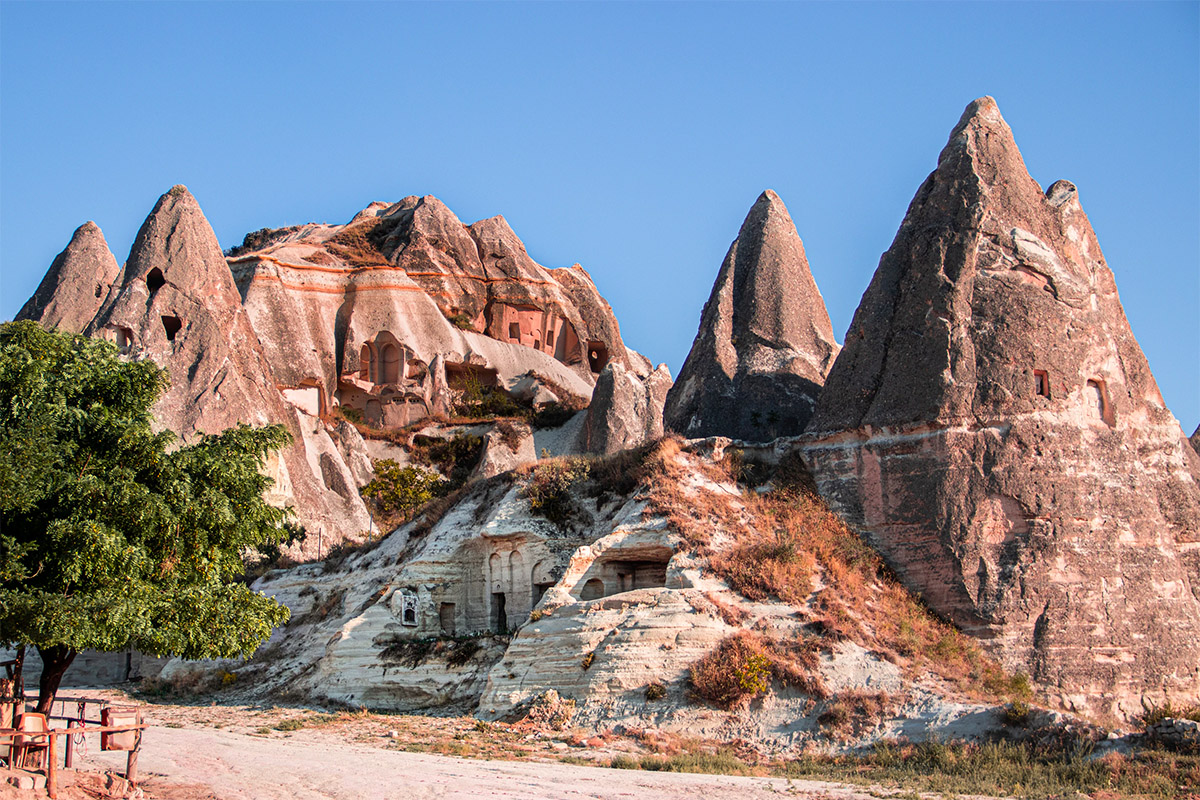 Day 5: Derinkuyu, Ihlara Valley, and hiking
In the morning, visit Derinkuyu, which is an underground city and one of the most fascinating places to visit in Turkey.
It dates back to the 8th century and contains cave rooms that were once schools, churches, and homes!
I highly recommend booking a tour to Derinkuyu so you can make the most out of your visit here (you will have SO many questions as you make your way through the maze of caves).
Next, head over to Ihlara Valley, which provides some seriously scenic views of the wonderful nature of Cappadocia.
While here, you can go on a hike, visit churches and monasteries, and check out the Selime Monastery right on the edge of the valley.
To get the most out of your time here, you might want to check out this guide to Cappadocia.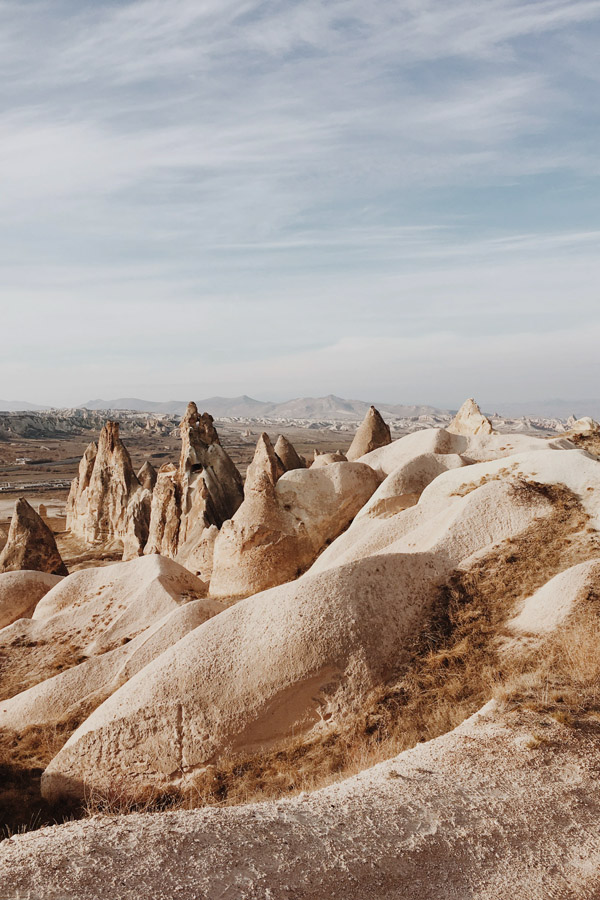 Where to stay in Cappadocia
Cappadocia is pretty big, and I suggest making the village of Göreme your base. It's a beautiful place with lots of accommodation options and is set right by the best rooftop restaurants, hiking trailheads, and viewpoints.
Moreover, the hotels here are unique in the sense that they're set inside caves.
If you have the budget, I recommend staying at the Sultan Cave Suites. It provides THE BEST views of the hot air balloons at sunrise (I'm sure you've seen this hotel plenty of times on Instagram!
Getting from Cappadocia back to Istanbul
Getting from Cappadocia back to Istanbul can be done by driving (or taking a taxi/shuttle) for an hour back to Kaisery and then flying. Alternatively, you can also take a night bus.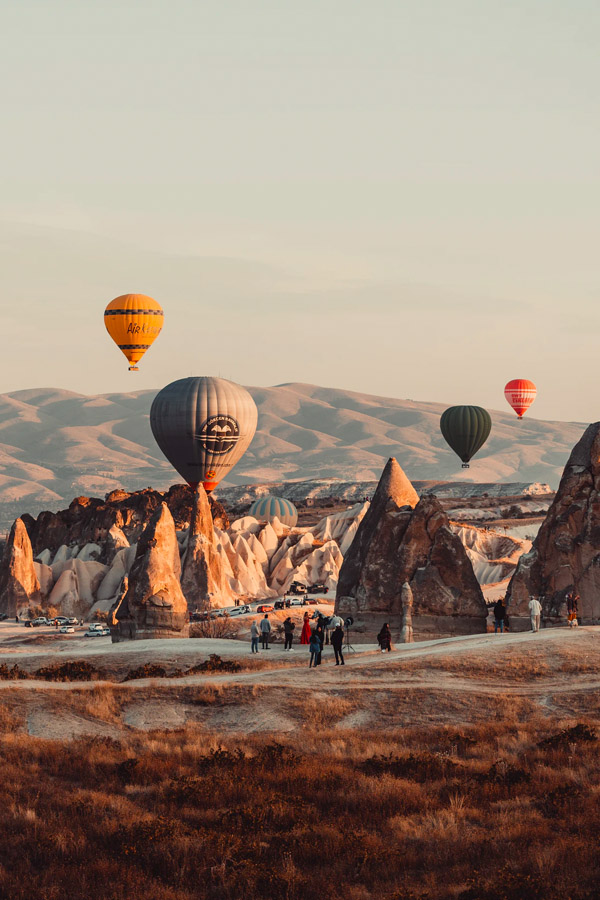 If possible, land in Istanbul and fly out of Kayseri
If it's possible, I'd actually recommend flying into Istanbul and flying out of Turkey from Kayseri (Capadoccia).
This is definitely doable if you're visiting Turkey from most major European airports, as you'll likely be able to find a flight to your destination from Kayseri.
This will save you a ton of time (and most importantly: stress!). You won't have to fly back to Istanbul to catch your flight home, which is a huge game-changer in your Turkey itinerary.
Oh, and also: You could technically do this 5 day Turkey itinerary backward if flying into Kayseri and out via Istanbul is cheaper!
Moreover, if you have more time, you may want to add one or a few of the best beach towns in Turkey to your itinerary!
Best Turkey tours
E-Visa for Turkey
Don't forget to get an e-visa to travel to Turkey!
Most nationalities can technically get their visas on arrival, but that likely means having to queue up and waste time from your short Turkey itinerary (plus, it's annoying!)
By getting an e-visa, you get to skip that queue and head straight to immigration control instead.
I've applied for Turkish visas online several times and have always gotten my visa delivered to my inbox within a few minutes.
Travel Insurance for Turkey
If you're still on the lookout for travel insurance for your trip, I highly recommend Safety Wing. It starts at only $45 a month and will cover you throughout your trip!
Not only will it cover any medical emergencies, but they also have your back by protecting your electronics and any adventure activities you might want to undertake, especially in Cappadocia.