Incredible Things To Do In Tulum
Tulum went from being a tiny fishing village to turning into one of Mexico's most popular beach destinations. Seriously, I remember when I visited for the first time way before I became a travel blogger and the change is insane!
It makes total sense, though. Not only are the pristine beaches that line the town absolutely picture-perfect, but there's also so much to do in and around Tulum that it's pretty much the ideal place to hit up regardless of your travel style.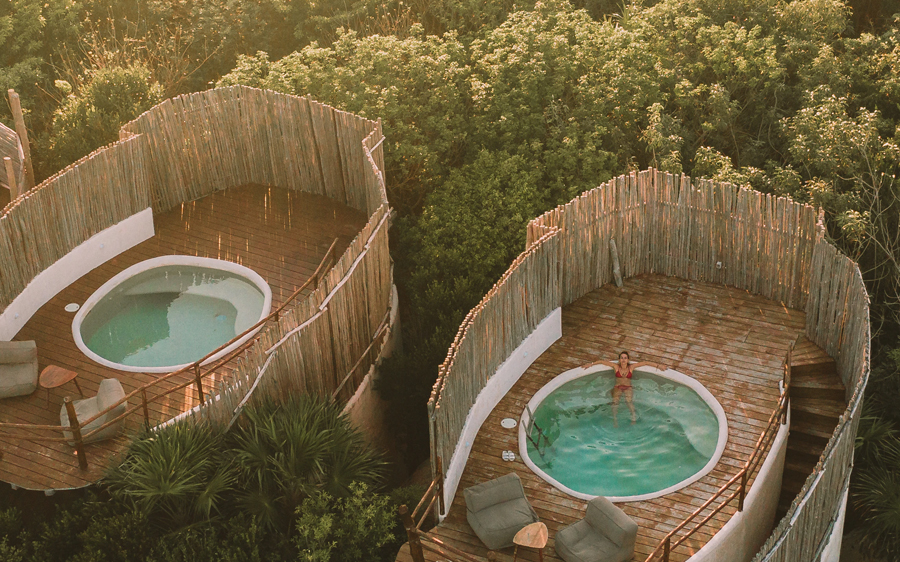 PICTURED ABOVE: PAPAYA PLAYA PROJECT (Hotel)
If you're currently planning your Tulum itinerary and find yourself at loss as to what to pack in there, here are just a few of the best things to do in Tulum that you can't miss!
See Ven a La Luz
Ven a La Luz (Come To the Light) is Tulum's newest sight. The installation was originally created by South African artist Daniel Popper as part of an arts festival in Tulum, and then became a permanent resident of Ahau Tulum Resort.
Daniel Popper's installation is relatively new, so you probably haven't seen it on other Tulum travel guides yet. You've definitely spotted it on Instagram already, though! It reminds me of Te Fiti from Moana 😅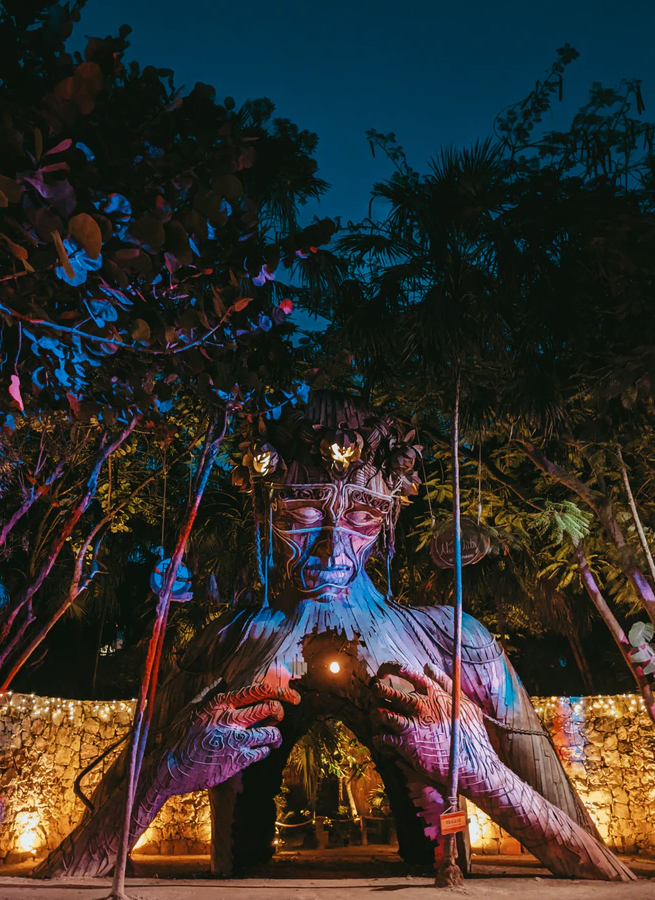 Check out the architectural wonderland at AZULIK Uh May
Another must-see is Tulum's newest contemporary museum: AZULIK Uh May. Not only is the entire property a work of art itself, but you can also easily spend a few hours here checking out the exhibitions on offer.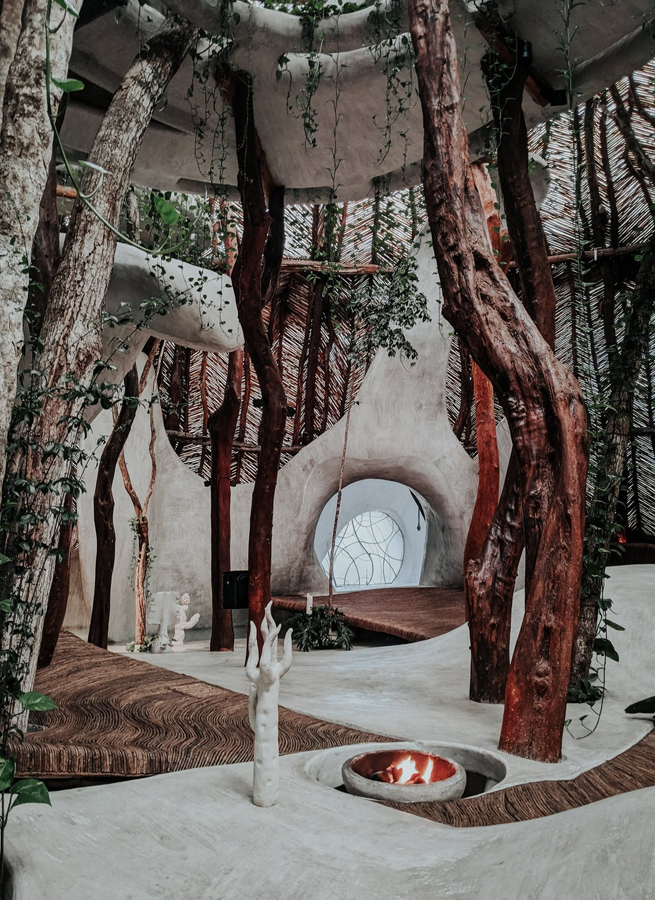 Visit Tulum Archeological Site
Mexico is a haven for archaeological sites, but in my opinion, the most beautiful one is Tulum's! What makes Tulum Archaeological Site so special is the fact that it overlooks the ocean, which makes it such a treat to the eye.
Pictured below is El Castillo (originally built as a watchtower to keep an eye out for enemies and trade). El Castillo is the most iconic building of the site, but this attraction is much more than that as the site is pretty big and consists of several buildings, houses, and ceremonial centers.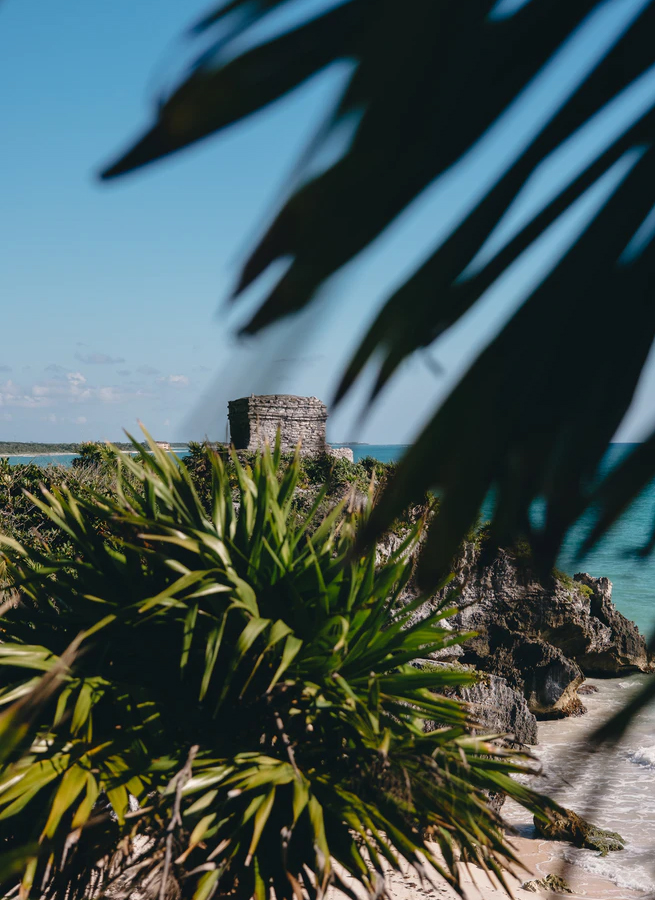 Don't forget to get travel insurance for your trip! As always, I recommend Safety Wing for great prices and coverage abroad. It starts at only $45 USD per month and will have you covered with everything you may need during your trip! Check them out here.
Grab a bike and explore
The best way to explore Tulum is on a bike (if you can handle the heat!). The best areas to bike in are along the road by the beach, which is mostly shaded by lush trees. There are rarely cars around this section, and you can stop by for a break at the beach pretty frequently!
Most hotels and Airbnbs these days offer free bikes for guests, but you can also find a ton of bike rental shops in the center of town.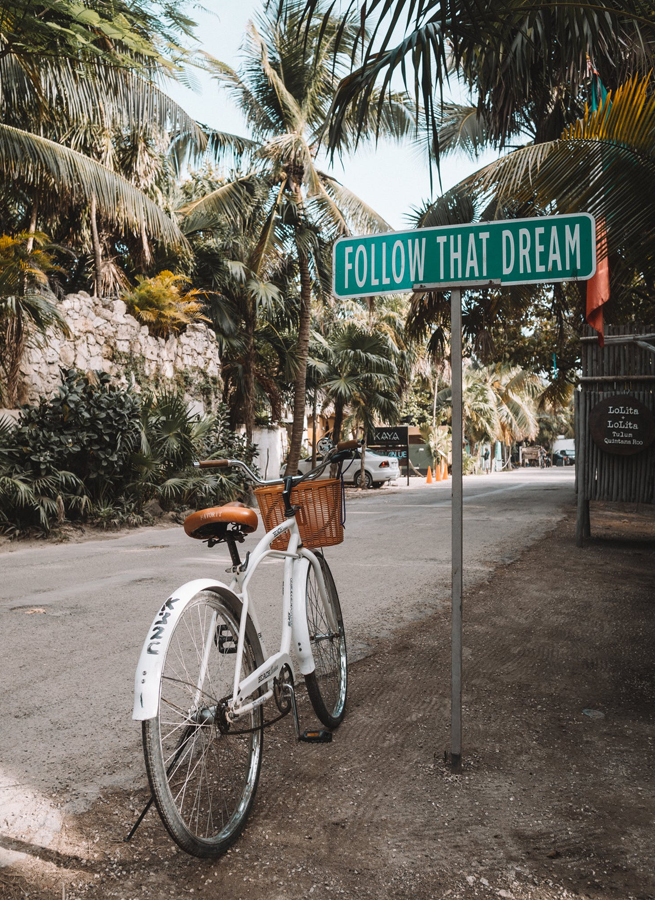 You may also like:
Swim beneath the ground
Cenotes are probably THE biggest must-see in Tulum and the entire Yucatan Peninsula. Not only are they a jaw-dropping sight, but they're also ONLY found in this part of the world. Isn't that amazing?!
Cenotes are water-filled pits that occur when an underground cave crumples in on itself. The Yucatan Peninsula is home to thousands of them (seriously, it's not uncommon to buy land here and suddenly find there's a cenote in your backyard!).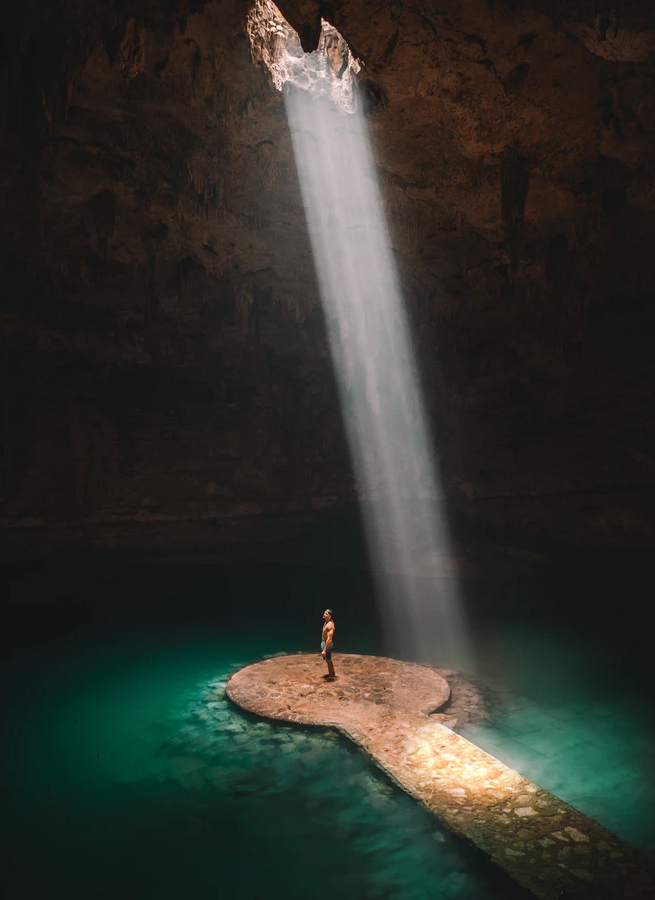 Tulum's surroundings are home to the most popular (and photogenic) cenotes in the area, so make sure you don't leave without checking at least a couple of them. These are just some of the can't-miss cenotes in Tulum:
Cenote Calavera
Cenote Ik Kil
Cenote Zacil-Ha
Cenote Dos Ojos
P.S. – Another great city to visit for cenotes is Valladolid just a few hours north of Tulum!
Stay at Tulum's unique hotels
Even though Tulum is relatively small, it's become one of the biggest beach destinations in Mexico due to its boho vibes and architecture to match.
If you're into really unique boutique hotels, Tulum is sure to please. One of the most iconic hotels to stay at is Azulik Tulum, where you can stay at treehouse villas that perfectly blend in with the jungle surrounding them.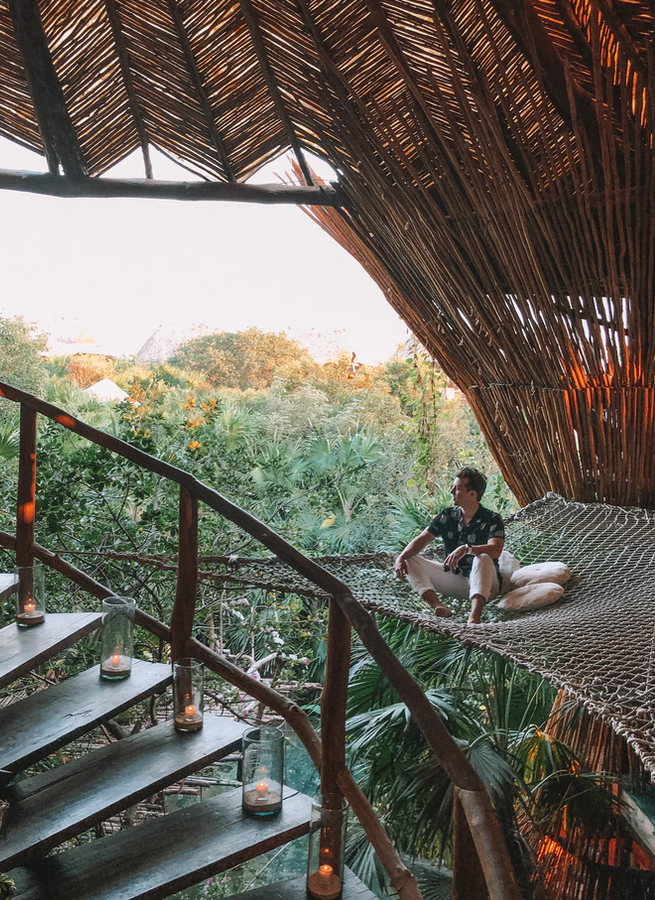 Another super cool place to stay is La Valise, a little beach paradise tucked away between the jungle and the sea. Not only is this boutique resort super picturesque, but it's also the perfect place to stay if you're looking for a luxury stay without the hoards of tourists that you're bound to find at resorts in Cancun or Playa.
BOOK YOUR STAY AT LA VALISE TULUM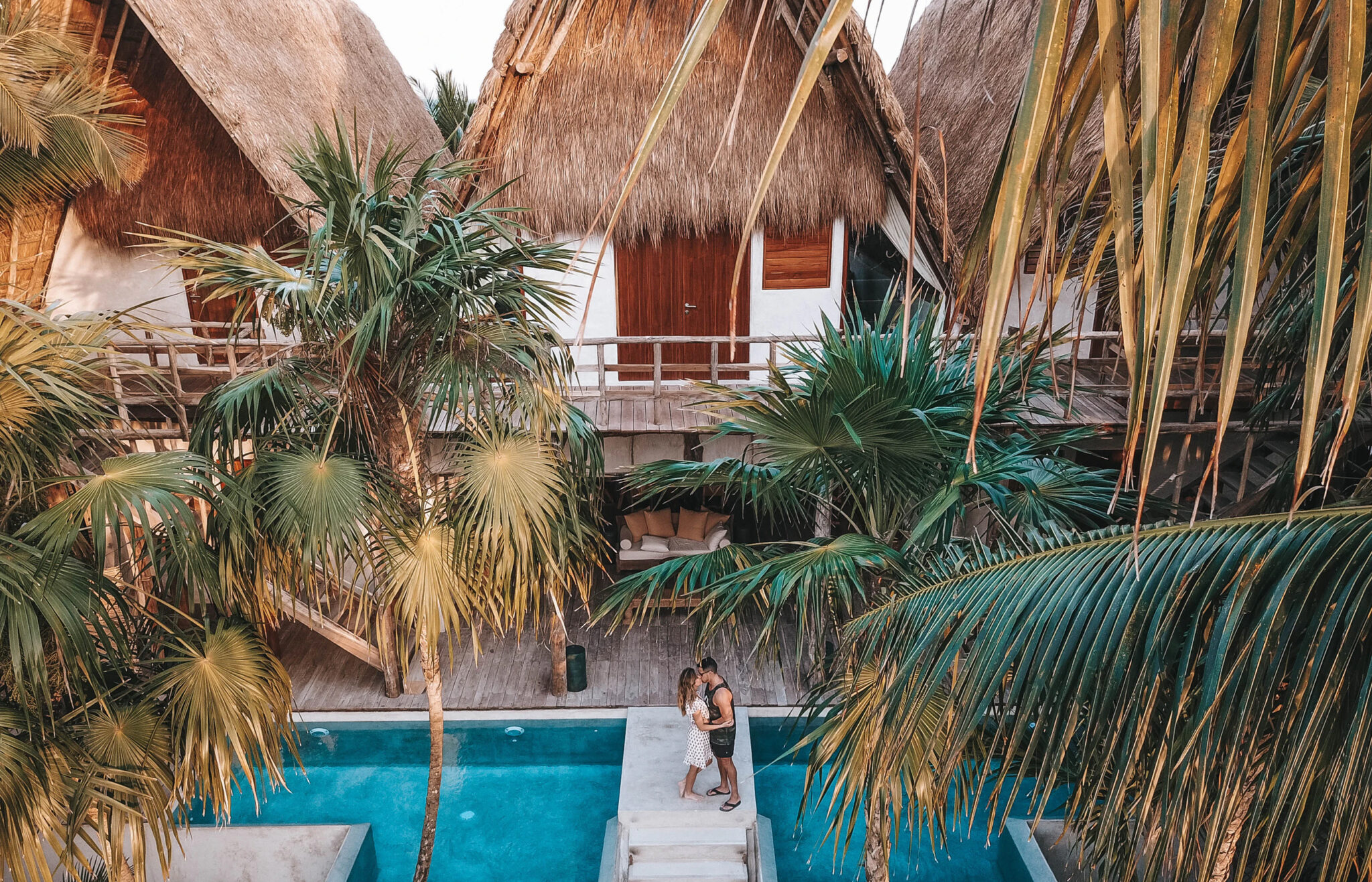 Don't forget to get travel insurance before visiting Tulum!
Before exploring Tulum, make sure your current insurance will cover you in case of any accidents. Honestly, you'll probably be fine, but there's nothing like having peace of mind during your trip, right?
If you're still on the lookout for travel insurance for your trip, I highly recommend Safety Wing. It starts at only $45 a month and will cover you throughout your trip!
What to pack for Tulum?
Honestly, as long as you bring along your swimsuit, sunblock, and a few dresses, you're good to go! For a more thorough list, check out my Tulum packing guide here!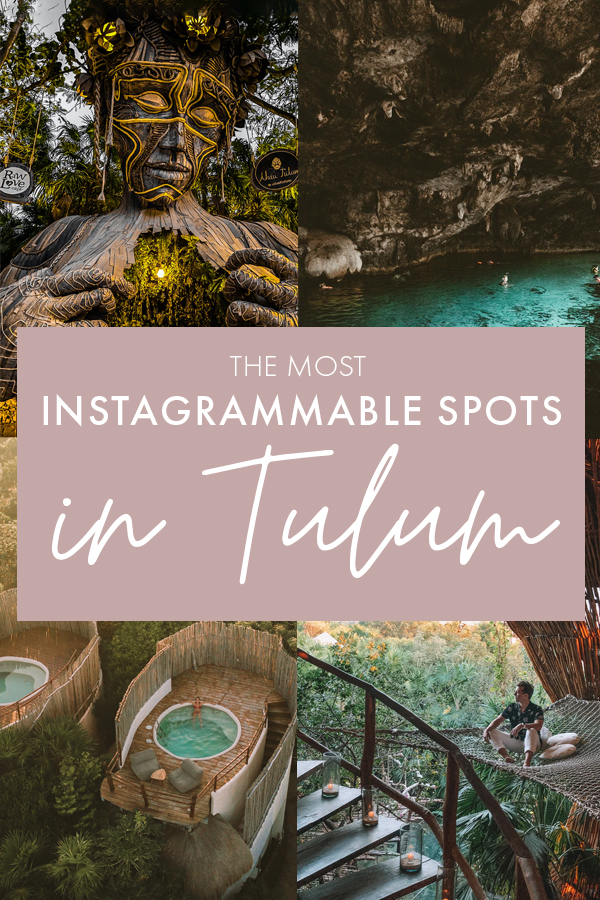 Disclaimer: This post contains affiliate links. That means that, if you decided to purchase through them, I might earn a commission at no extra cost to you. This helps me keep this blog running, so thank you!