Africa Honeymoon Destinations
Ever since I started working while traveling, I've been lucky enough to explore Africa and experience some of the best destinations this massive continent has to offer.
While I haven't *quite* gotten married yet, there were a few specific places in Africa that made me wish I could do it over and over again just to get the chance to experience what an Africa honeymoon would be like (or perhaps I just need to find myself a guy who is just as into traveling to emotive destinations as I am lol).
Africa Honeymoon Destinations
Africa is definitely home to some of the most alluring countries for a romantic escapade, especially if what you're looking after are a mix of sun-soaked beaches and captivating bush getaways.
If you're wondering where to go in Africa for a romantic trip, here are the best Africa honeymoon destinations to consider.
Mozambique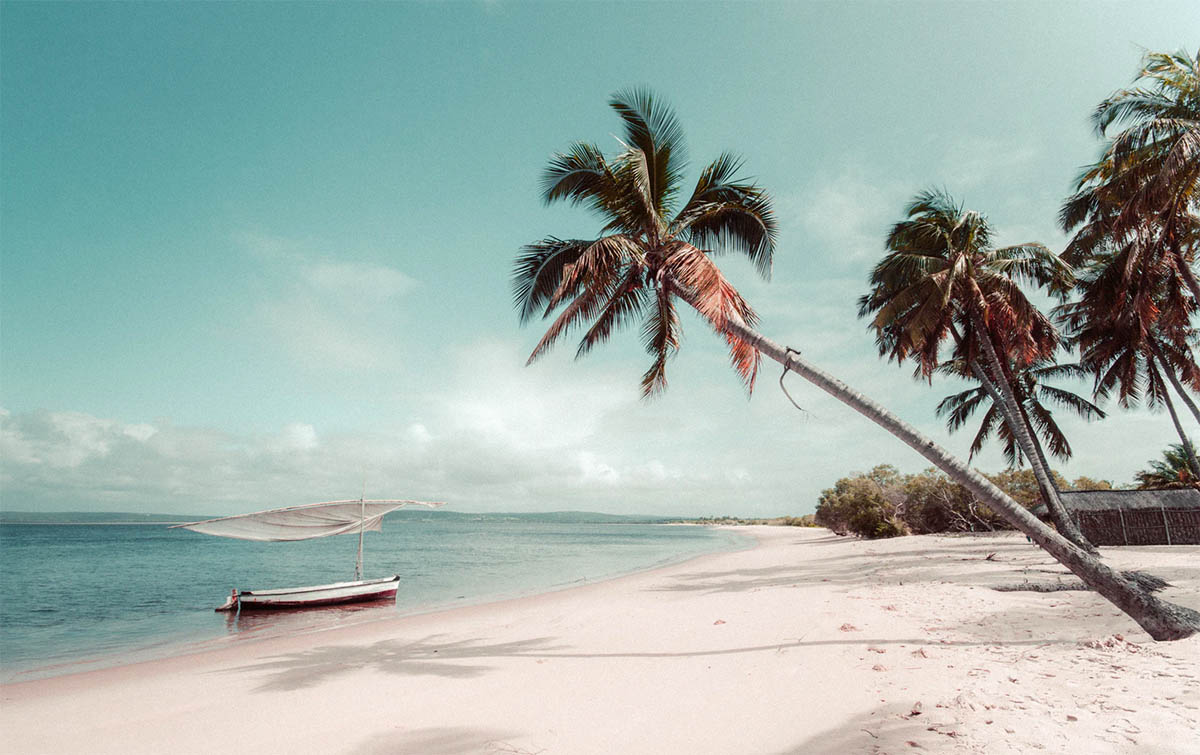 Tucked between South Africa and Tanzania, Mozambique is somewhat of a hidden gem for most travelers to Africa. With that said, if a beach and tropical honeymoon is what you're after, you'll find yourself in paradise here! Mozambique is home to one of the longest coastlines in the world, and it's also a prime spot to head to if a paradise setting sounds like your ideal honeymoon but you don't necessarily feel like doing the typical honeymoon islands like Bora Bora or the Maldives.
If you're looking for a laidback honeymoon, look into Vilanculos, which offers turquoise beaches and world-class marine adventures. If luxury is what you're after, however, then the Anantara in Bazaruto Island will do the trick.
Some of the Top Experiences in Mozambique:
Vilanculos
Tofo
Quirimbas
Bazaruto Island
---
Tanzania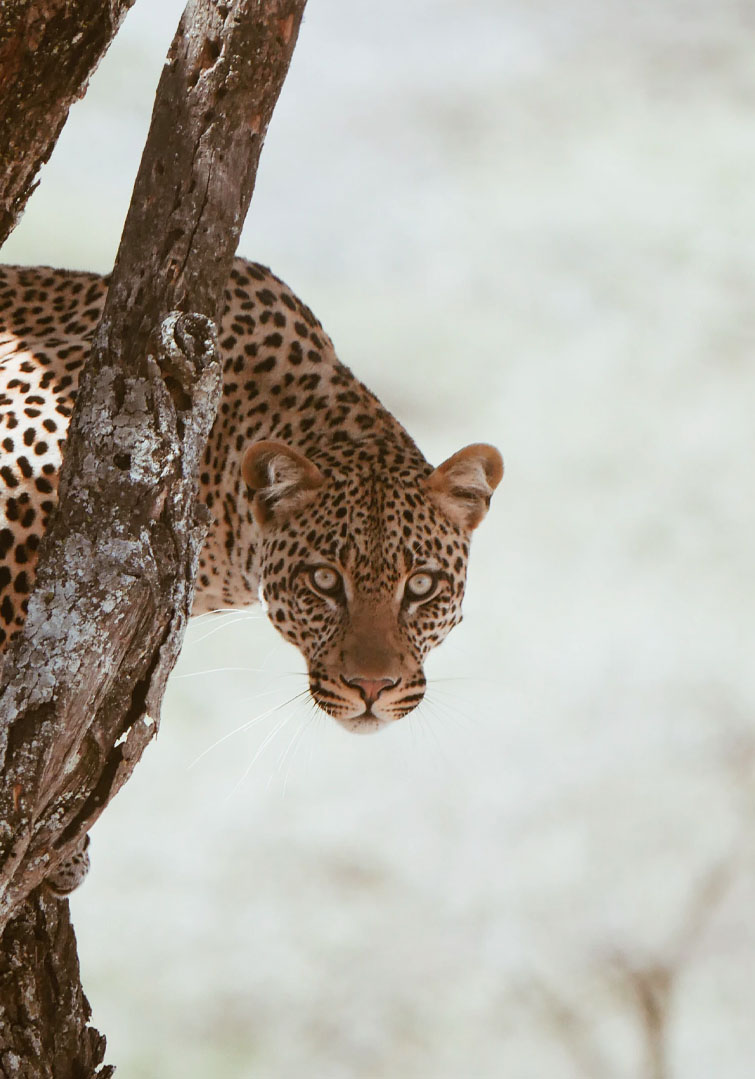 Tanzania is an amazing honeymoon destination in Africa in the sense that you can easily combine an unparalleled safari adventure with a beach honeymoon; the best of both worlds in one trip!
The most popular safari destination in Tanzania is undoubtedly the Serengeti, where you'll find some of the coziest and most luxurious safari lodges in the world (The Four Seasons Safari Lodge is a once-in-a-lifetime spot).
If you're into quieter places, though, there are many incredible national parks in Tanzania that are far less visited. A few great options include Tarangire (near Moshi), which is home to the largest concentration of elephants in Africa as well as Akagera National Park and Ruaha National Park, to name just a few!
After a romantic and exciting time spent spotting wildlife in the bush, head to the palm-lined beaches of Zanzibar to unwind. Zanzibar is home to some of the most beautiful shores in the world, and you'll be spoiled for choice when it comes to choosing a place to end your Africa honeymoon (I'd definitely recommend Kilindi Zanzibar for an unforgettable stay!)
Some of the Top Experiences in Tanzania:
Serengeti National Park
Arusha National Park
Zanzibar
Kilimanjaro
Ngorongoro Crater
Gombe National Park
---
South Africa
Want a mix of luxurious safari experiences, gorgeous beaches, wine-tasting escapades, and surreal nature? South Africa has a little bit of everything and it's the perfect destination for any type of honeymoon regardless of your travel style or budget! If you're looking for an unparalleled safari experience, look into lodges like Thanda Safari or The Royal Malewane.
Aside from its world-class safari experiences, other must-dos in South Africa are visiting a few wine farms in Stellenbosch, taking a road trip along the Garden Route, and checking out some of the best things to do in Knysna and Plettenberg Bay.
Some of the Top Experiences in South Africa:
Cape Town
Kruger National Park
Knysna
Stellebosch Wine Farms
---
Uganda & Rwanda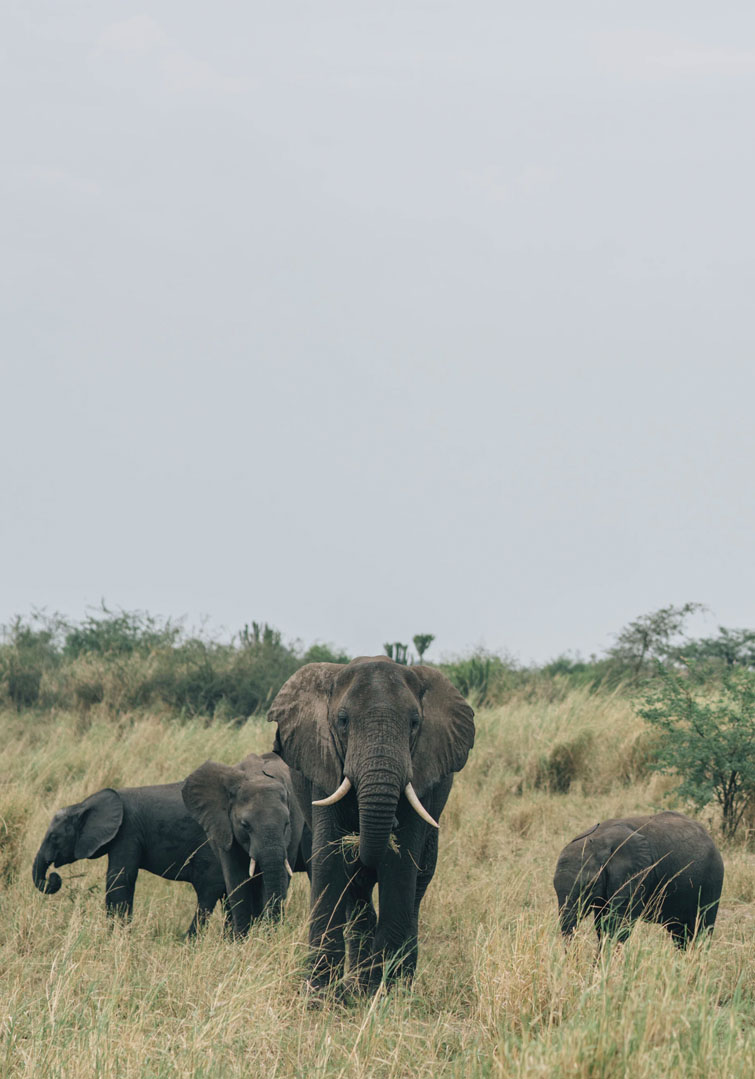 Not necessarily a beach person and would rather spend your honeymoon chasing some of the most alluring wildlife in the world? Uganda and Rwanda are prime destinations for an exclusive luxury safari experience (try Queen Elizabeth National Park or Kidepo National Park in northern Uganda if you want a truly off-the-beaten-path safari).
Not only does it offer some of the most insane wildlife viewings in Africa, but it also offers the unique chance of seeing some of the few mountain gorillas that are left in the world.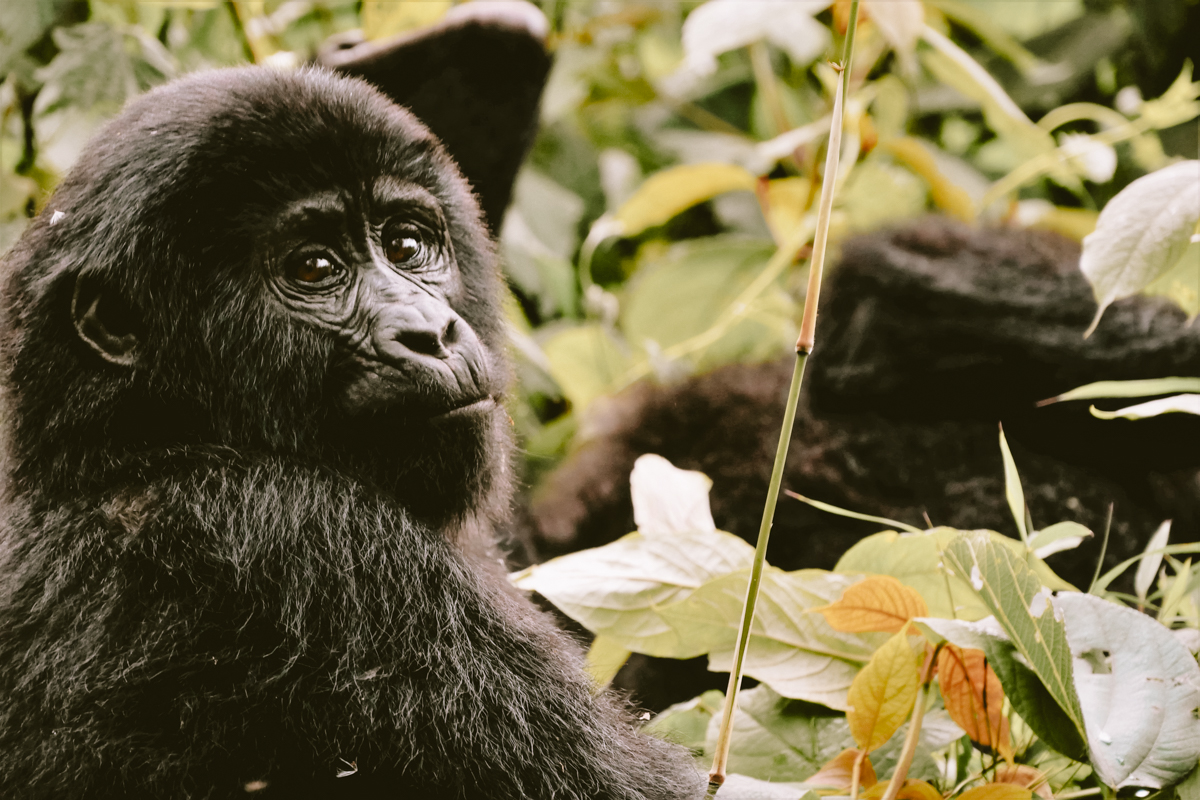 Both countries are pretty small, which means you can explore them both in one holiday (or in your case, a truly unique Africa honeymoon where you'll get to feel like Tarzan and Jane).
If time allows after your Rwanda and Uganda itinerary, you could even add a short side trip to the Congo to hike Mount Nyiragongo and explore Virunga National Park.
Read Next: Five Things the World Could Learn from Rwanda
Some of the Top Experiences in Rwanda & Uganda:
Murchison Falls
Bwindi Impenetrable Forest
Kibale National Park
Volcanoes National Park
Lake Kivu
Queen Elizabeth National Park
Nyungwe Forest
Akagera National Park
---
Namibia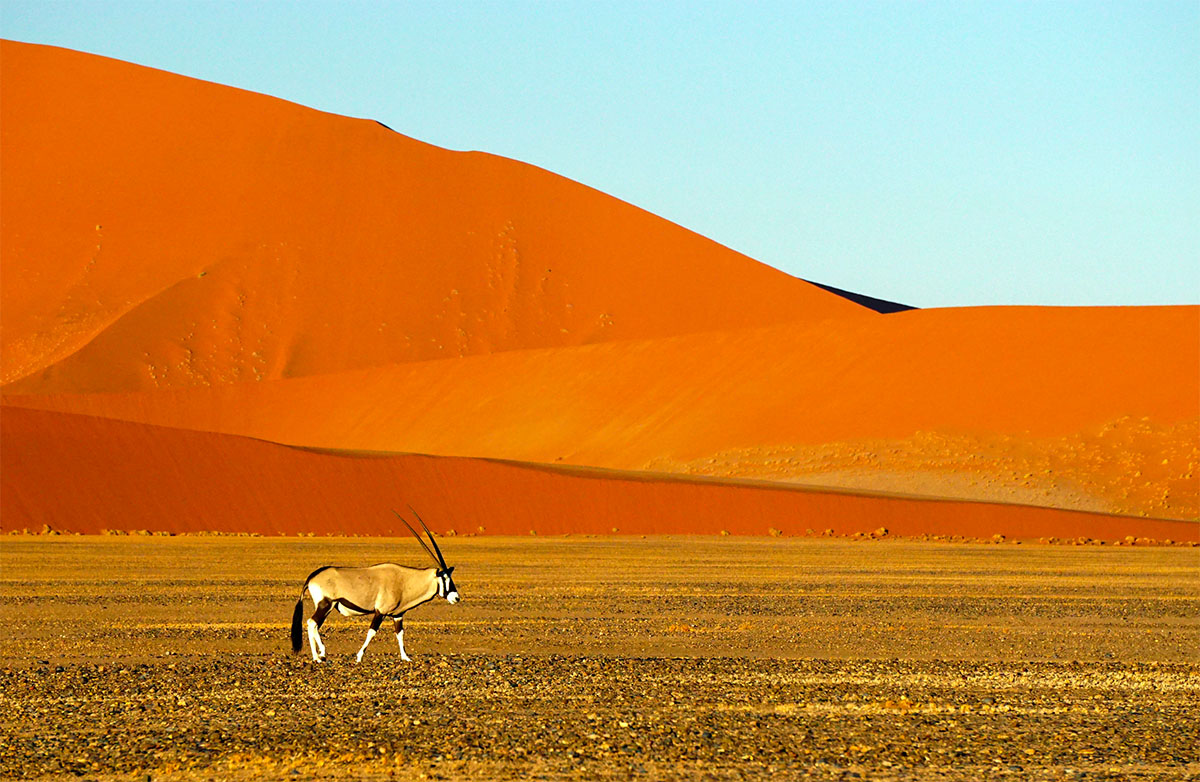 The word that comes to mind when I think of Namibia is "vastness". Namibia is a truly unique Africa honeymoon destination as its landscapes are one of a kind. Think deserts as far as the eye can see and vistas that look as though they've come straight out of Mars.
Don't forget to get travel insurance for your trip! As always, I recommend Safety Wing for great prices and coverage abroad. It starts at only $45 USD per month and will have you covered with everything you may need during your trip! Check them out here.
Namibia is known for its great array of wildlife despite the fact that most of its landscapes don't exactly look like they'd brim with life. Home to over 300 species of mammals and a number of plant species that you'll find only there, you're in for a honeymoon of a lifetime in Namibia. It's a great option if what you'd like for your honeymoon is to take a road trip and experience a number of exciting activities (and romantic nights under the starts) with your partner.
Aside from its insane scenery, what can make Namibia a truly unique honeymoon is its collection of peculiar accommodation options, like a hotel inside a shipwreck, a glamping lodge in the middle of the desert, or this hotel set in the middle of 150-million year-old boulders.
Some of the Top Experiences in Namibia:
Big Daddy Sand Dune
Skeleton Coast
Kolmanskop
Swakopmund
Etosha National Park
---
Botswana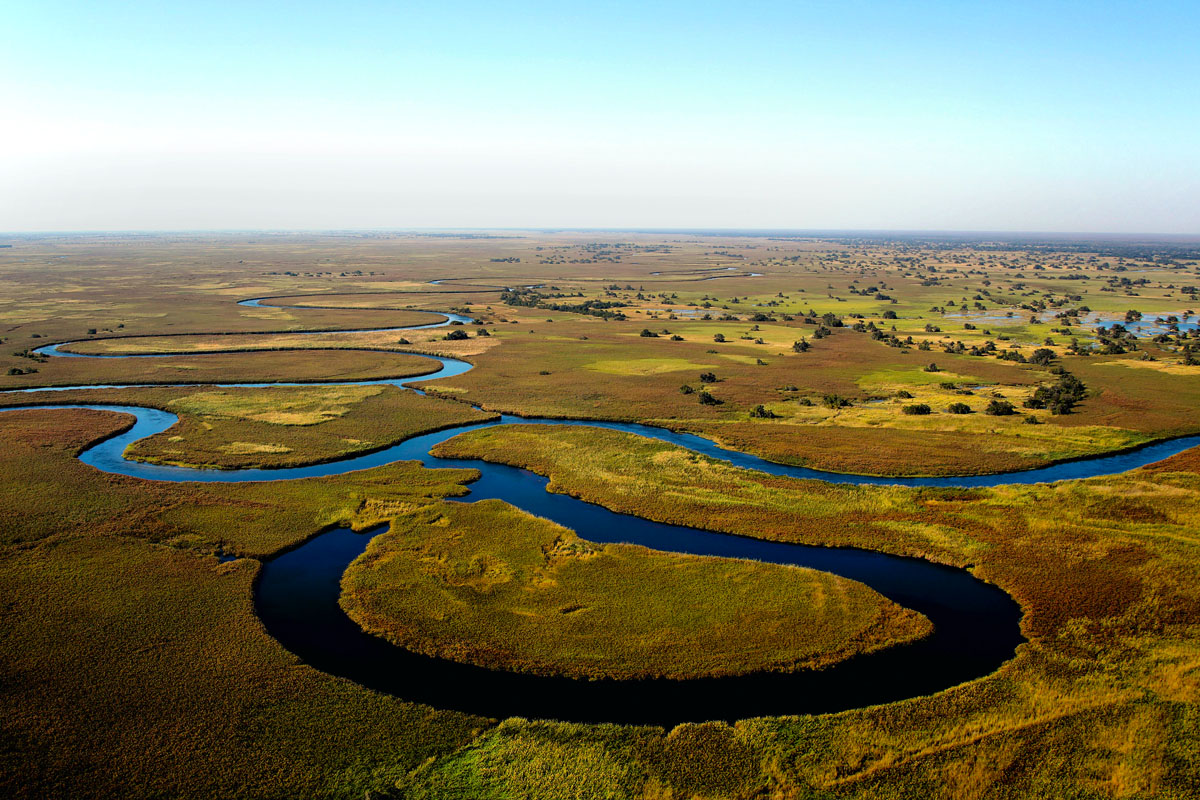 Think days spent looking for wildlife, sleeping in 5 star luxury lodges, and going on river cruises to spot herds of elephants.
As far as safari experiences go, Botswana is probably king when it comes to luxury lodges. What's best? It's such a huge country with so many different ecosystems that you'll be spoiled for choice when it comes to what adventures you want to take on. The Central Kalahari Game Reserve, the Okavango Delta, and Chobe National Park are just a few of the top places to experience a safari in Botswana.
Some of the Top Experiences in Botswana:
Chobe National Park
The Central Kalahari Game Reserve
Okavango Delta
Khama Rhino Sanctuary
---
Kenya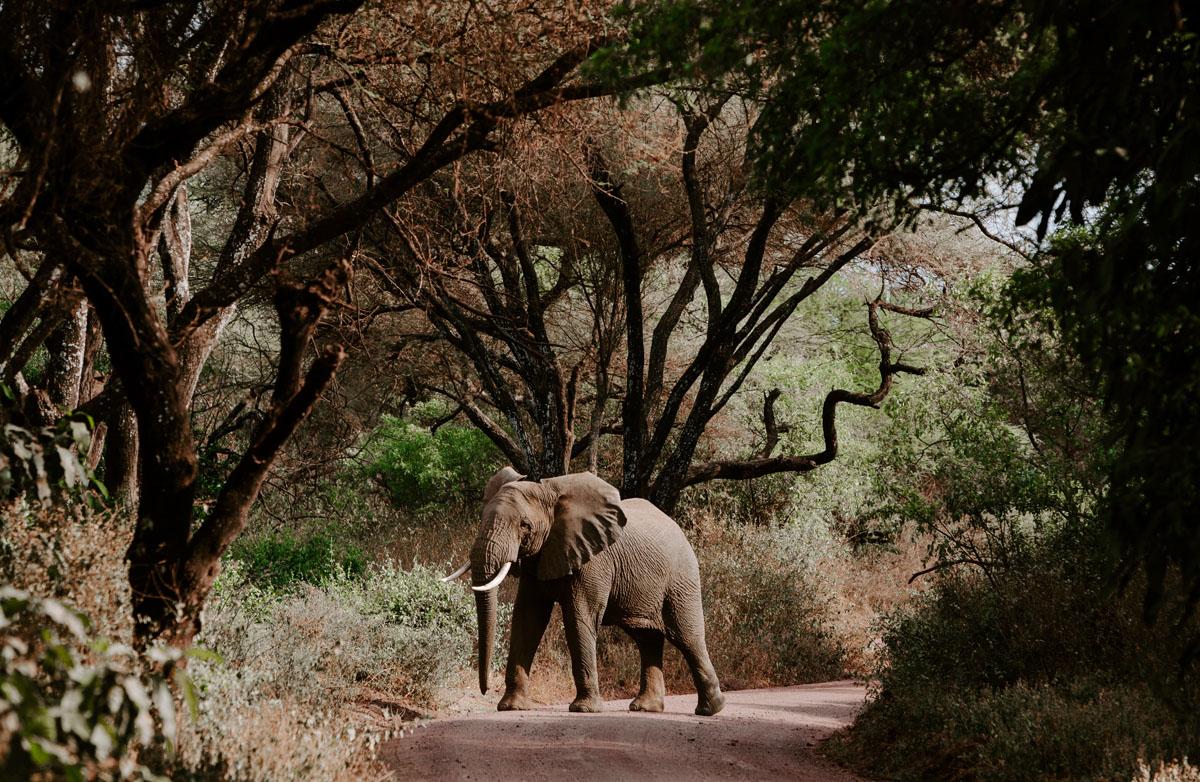 Much like Tanzania, Kenya boasts the best of both worlds in the sense that you can split your honeymoon into two parts: a safari and a beach-type trip (Mombasa, Diani Beach, and Lamu Island are musts for the beach part of your trip!).
As far as safari experiences go, you'll definitely have a hard time choosing where to go, but my top recommendations are definitely Maasai Mara, Tsavo National Park, and Amboseli (for herds of elephants and the best views of Mount Kilimanjaro).
The best part about Kenya is that is relatively easy to plan your honeymoon here and you'll be spoiled for choice when it comes to accommodation. Sarova Mara Game Camp in Masai Mara and Neptune Village in Mombasa are both amazing choices!
Some of the Top Experiences in Kenya:
Diani Beach
Lamu Island
Masaai Mara
Amboseli National Park
Lake Nakuru
Tsavo National Park
Mount Kenya
David Sheldrick Wildlife Trust
Watamu National Park
---
What to pack for an African Safari honeymoon?
While Africa offers more than safaris, if you're headed to any of the destinations mentioned above for your Africa honeymoon, chances are you're going to take up on the chance to get to experience a luxury safari. If it's your first time, here are my top tips to keep in ming when packing for an African safari:
You don't need to buy any special safari clothing. Most of them cost a fortune and will probably never be worn again. It's possible to pack for a safari with clothing items you already own. I mean, you're going to spend most of the time in a car or in a lodge, anyway.
Most safari camps will do your laundry for a fee, so definitely avoid over-packing.
Avoid blue shades because tsetse flies LOVE them and their bites sting like hell.
Pack layers of lightweight clothes because temperatures in the bush change drastically throughout the day. Most safari lodges offer two game drives a day and the morning ones usually start very early in the AM where temperatures can be quite chilly, so make sure to wear warm clothing (most lodges will provide you with a blanket)
The dress code for safari lodges is pretty casual. You don't need to bring anything too formal.
You should pack everything up in a durable duffel bag. Rolling suitcases are a terrible idea for a safari trip.
If you're traveling to Rwanda, Uganda, or Kenya, avoid bringing plastic bags. They are illegal in these countries, which is awesome! Pack your toiletries (or anything that can spill) in these reusable zip lock bags.
Head over to this post for more Africa safari packing tips!
---
Travel Insurance For Your Africa Honeymoon
You don't want your Africa honeymoon to wind up becoming a nightmare in the case of an accident, delayed flight, or hotel cancelation. If you're still on the lookout for travel insurance for your trip, I highly recommend Safety Wing.
They cover most nationalities and over 150 adventure activities that most other insurance companies don't (this is especially important if you plan on doing more adventurous activities like scuba diving or trekking). You can also make claims online and even extend or adjust your insurance while you're already traveling.
PIN THESE AFRICA HONEYMOON IDEAS FOR LATER
Disclaimer: This post contains affiliate links, including links to Amazon. As an Amazon Associate, I earn a percentage from qualifying purchases. This comes at no extra cost to you and it helps me keep this blog running.